Disclosure: This article may contain affiliate links. We will make a small commission from these links if you order something at no additional cost to you.
I love visiting the many fantastic light displays in Pennsylvania, and I was excited when I had a chance to visit Cascade of Lights in New Castle on its opening night in December 2022.
Cascade of Lights is held in Cascade Park, home of the fantastic Big Run Falls. This park was initially built as an amusement park, which was open from 1897 until the 1980s.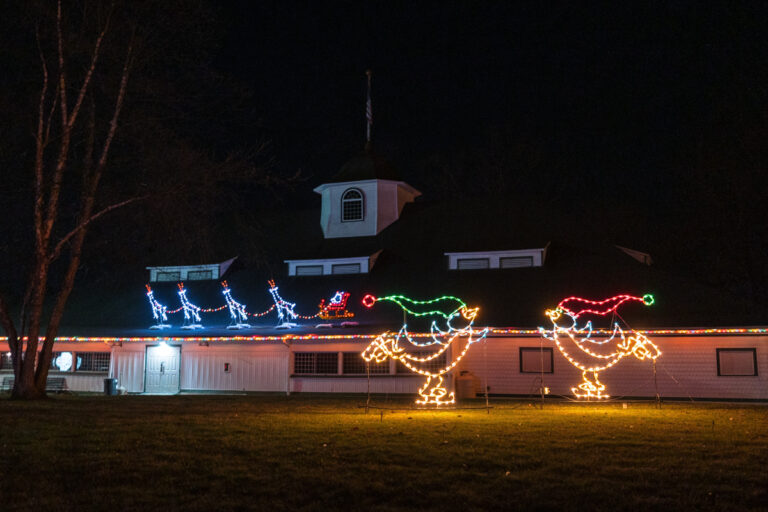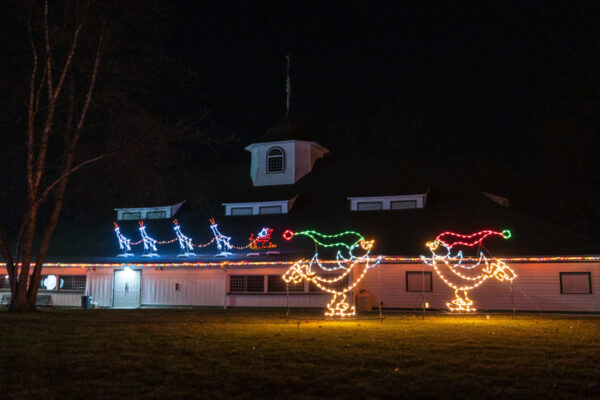 Today, remnants of the amusement park can still be seen in the several unique buildings within the park that once housed rides and a dance hall. And, if you visit during the daylight hours, you can also see remnants of the park's roller coaster in the gorge downstream of the waterfall.
For over 20 years, the park has come alive each holiday season for this festive display.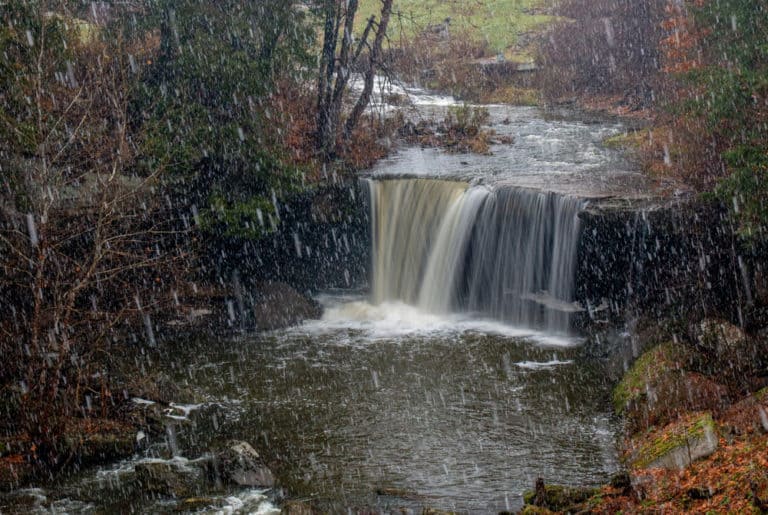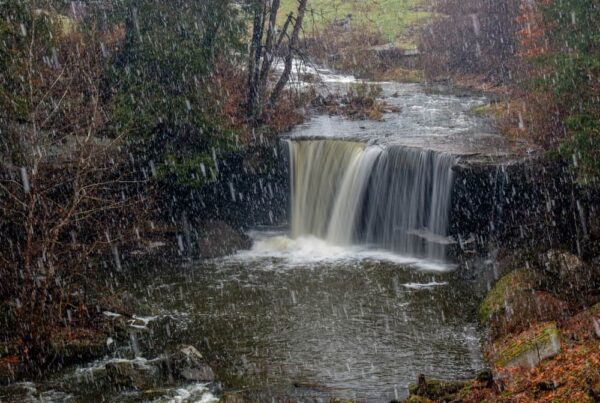 The display here is not as impressive or large as the display that you'll find at Shadrack's Christmas Wonderland 15 minutes to the east. However, at only $5 per car (Cash only) and rarely any wait to get in, this display is definitely one that's worth checking out (and might be worth considering over Shadrack's on busy nights or if Shadrack's $30-40 entrance fee is too high for you).
And, while you won't get lights synched to music here or nearly as many displays at Cascade of Lights, what you will get is a fantastic setting with holiday decorations in a wooded setting, on historic buildings, and, in one spot, the soothing sound of a waterfall (though you can't really see it while driving the route).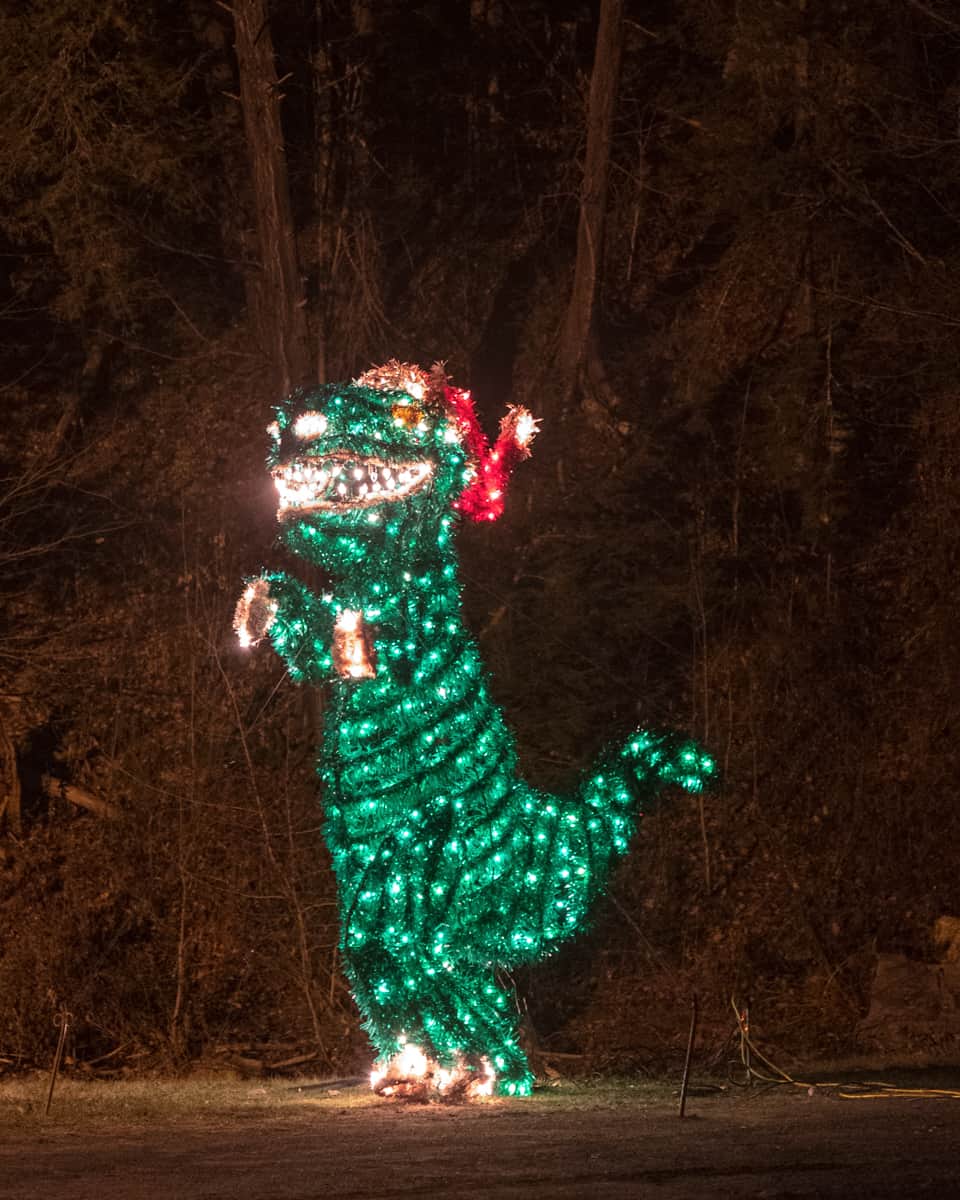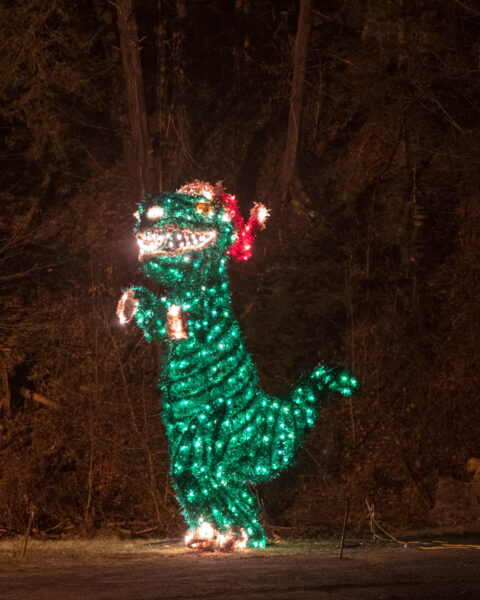 The driving route around Cascade of Lights is approximately three-quarters of a mile long and weaves its way along the park's paved roads.
The lights here are primarily static displays, but they are set up in a way that is very inviting, in large part because of the woodland setting. And, while there is sometimes a small gap in lights, it never feels like the display is lacking, though there is room to grow in the coming years.
From talking to the volunteer at the entrance gate, I learned that there is never much of a line to get into the light display. However, on Saturday evenings, Santa comes to the park's Dance Pavillion and free photos with Santa are offered to guests.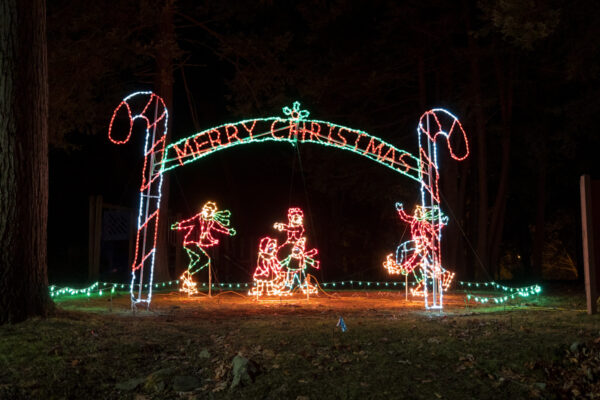 Not surprisingly, this is definitely the busiest time to check out Cascade of Lights, so keep that in mind when visiting.
While the display here is great, especially for the price, if I had one criticism about Cascade of Lights, it would be the music.
During the event, music from a local radio station is piped through the park's speakers. While it is Christmas music, being a regular radio station, there are also commercials, and, during my visit, most of the second half of my visit had commercials playing through the park's speakers.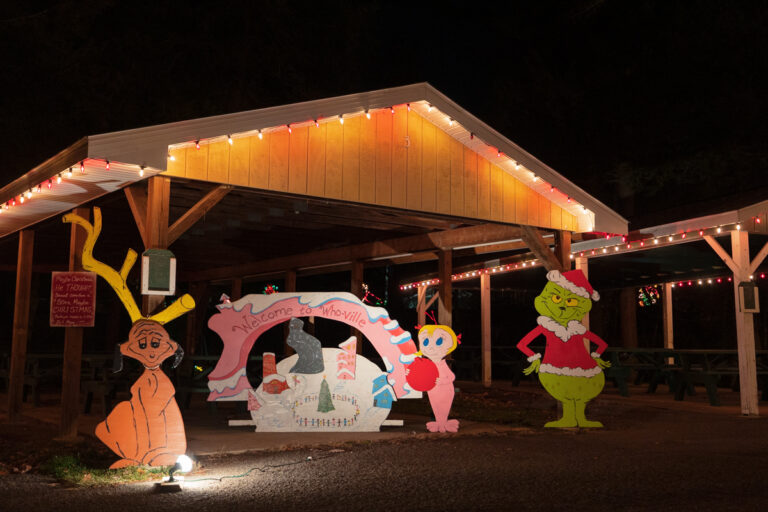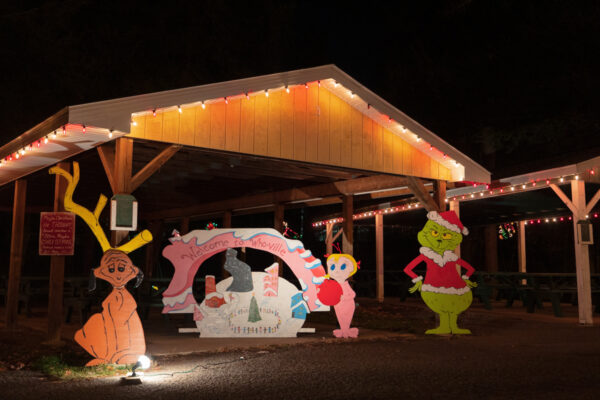 While you can (and probably should) bring your own Christmas music with you to listen to during your time driving through the display, the speakers are frequent enough and loud enough, that you'll need to keep the windows of your car closed if you want to listen to something different.
That being said, this is a minor issue that is easy to rectify by bringing your own music, so I wouldn't consider it a major concern.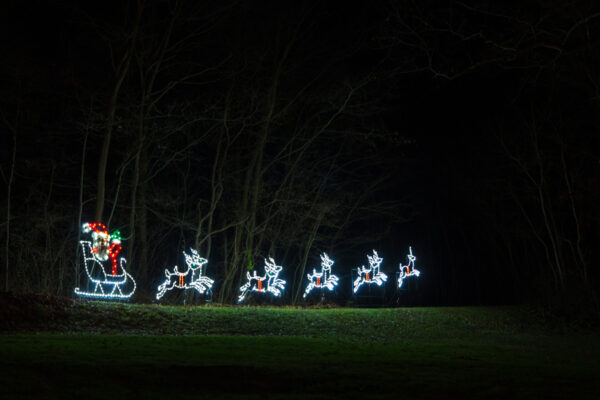 All told, I found Cascade of Lights to be a really nice light display and an incredible value. While it might not be worth driving from a long distance to see, if you are in the Lawrence County area or are already planning to check out Shadrack's Christmas Wonderland or the Parade of Lights at Pearson Park, both of which are just a few miles down the road, this is a really neat spot to check out.
In 2023, Cascade of Lights is open from 6-9 pm each Thursday through Sunday from December 1-30 (Plus the Monday-Wednesday before Christmas). Admission is $5 per car, cash only. The entrance to the park can be found adjacent to 1820 E Washington St in New Castle.
Looking for more things to do nearby? Check out the best Christmas lights in Pittsburgh, my favorite things to do in McConnells Mill State Park, and the Lawrence County Historical Society Museum.