Disclosure: This article may contain affiliate links. We will make a small commission from these links if you order something at no additional cost to you.
I always love visiting festive drive-through Christmas light displays in PA, so I was excited when I finally had a chance to check out one that was been on my list for a long time: Shadrack's Christmas Wonderland.
Shadrack's Christmas Wonderland is located in Butler County just off I-79 at Cooper's Lake Campground. Previous to 2022, it was held at the Big Butler Fairgrounds but has since switched locations for logistical reasons.
Shadrack's is one of eight locations of the same name located in the eastern United States, and this one is marketed as their Pittsburgh location, despite being located 40 minutes north of the city. However, it is easy to access since it sits just off the interstate.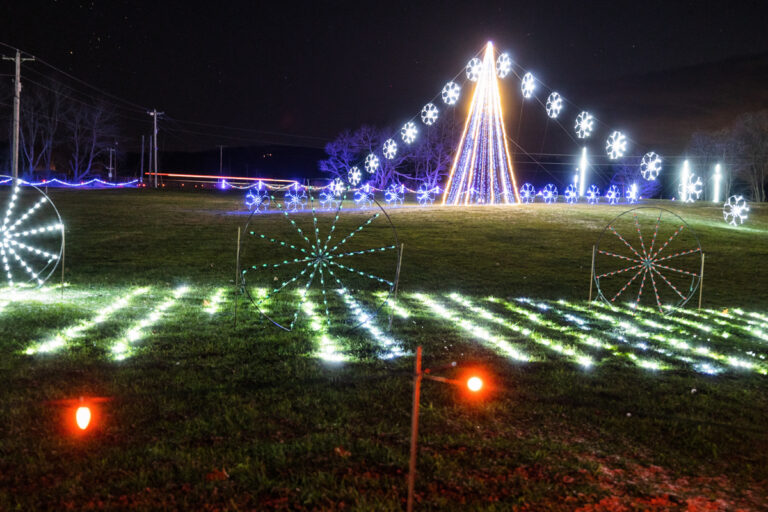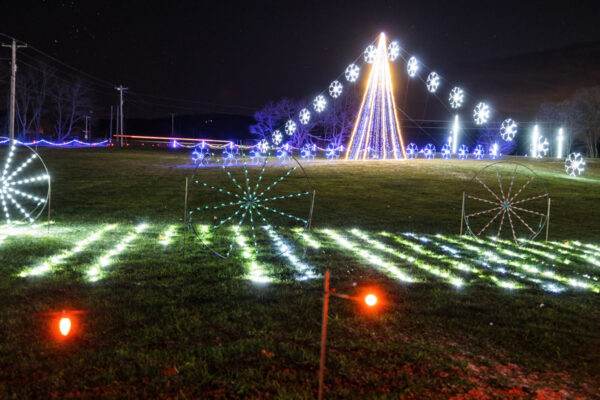 I was able to visit Shadrack's Christmas Wonderland on opening night in their new location at Cooper's Lake Campground. As this was my first visit to the show, I can't compare what it was like at its previous location, but from photos I've seen, many of the same displays have moved over to the new location.
The display at Shadrack's is about a mile in length and winds its way through a large open field adjacent to the highway. When entering, you are actually able to see pretty much the entire display.
While it would be nice for it to hold a few surprises, many of the lights are synched to the Christmas music on the suggested radio station, so seeing all of the lights at once actually makes the experience a bit more immersive.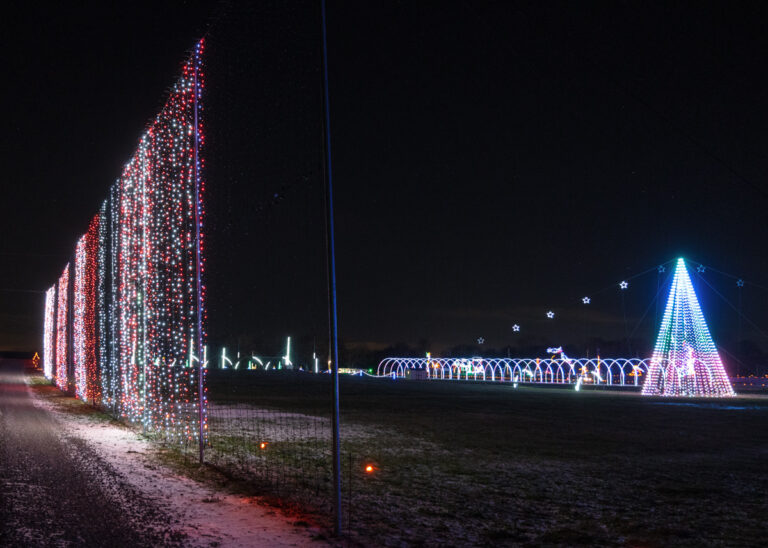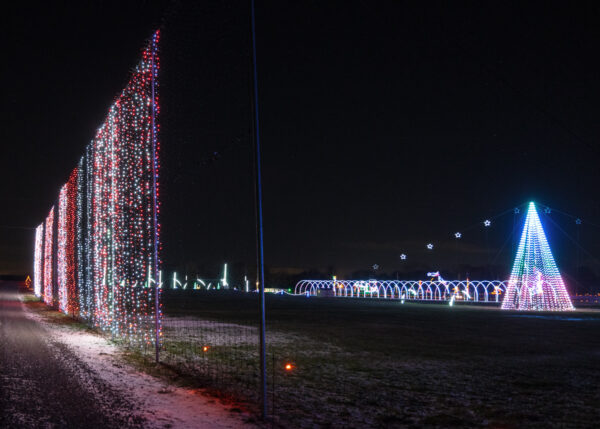 The music here is a nice mix of upbeat holiday songs from the likes of the Trans-Siberian Orchestra. Given I was able to visit on a quiet night, I didn't hear the entire playlist, but what I heard was a lot of fun and really added a lot to the experience.
This is, in large part, because the lights in the first half of the show are synched to the music. It's really fun to see how the lights change with the music, and it definitely makes the experience feel a lot more immersive.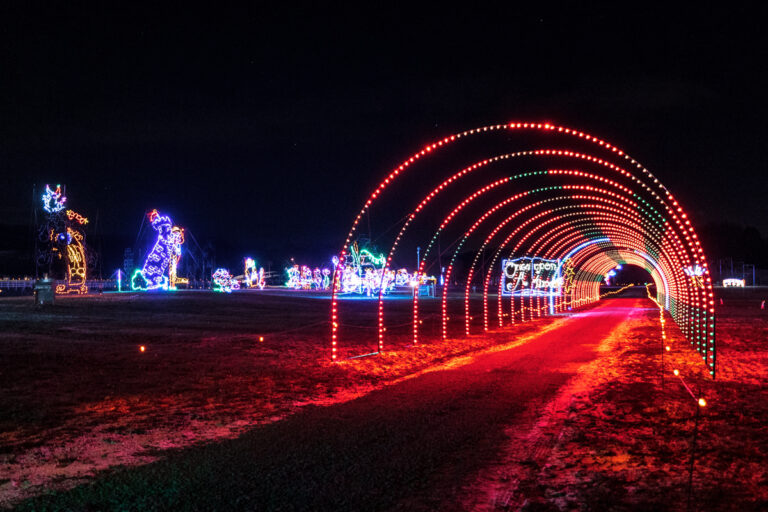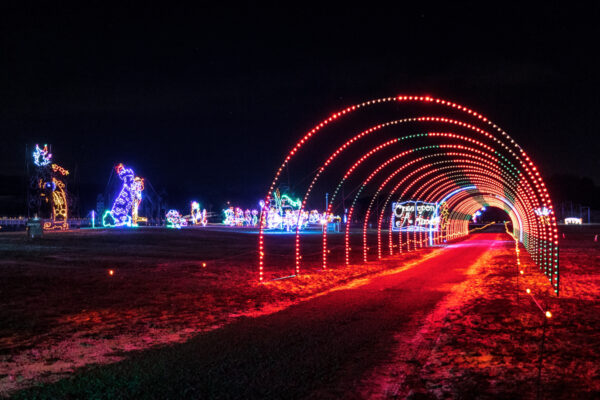 Because of this, the first half of the show features more basic lights such as Christmas trees and light tunnels. Some of the fun and whimsical holiday displays that you see at other drive-through light shows, such as the Christmas Light Up Celebration in western Allegheny County, aren't really present here.
However, I personally find this to be a fine trade-off for the synched lights.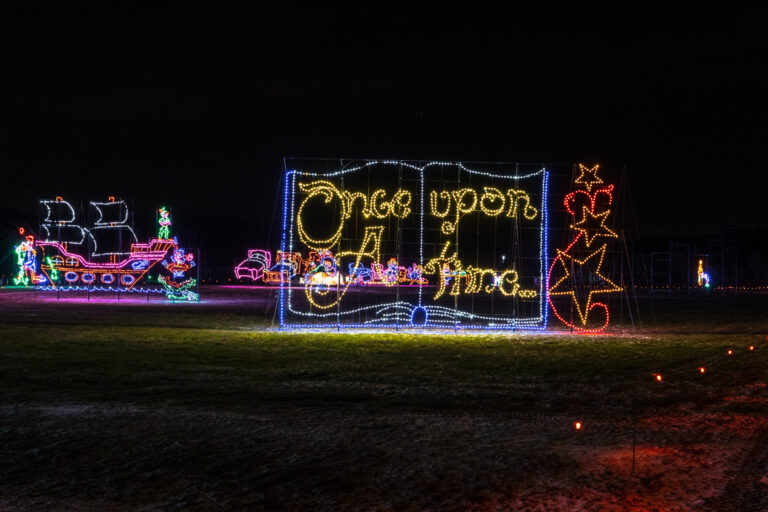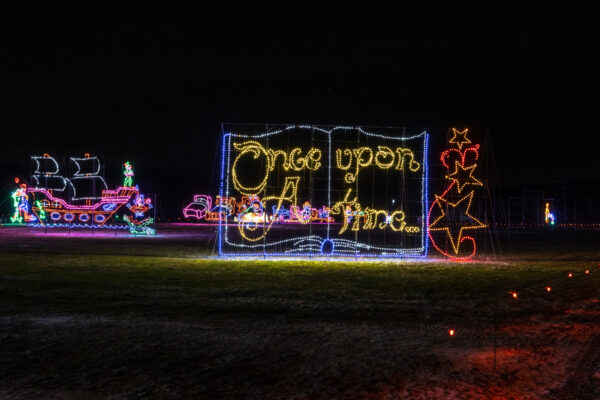 The second half of the show is called "Once Upon a Time" and features dozens of displays highlighting primarily children's stories and fairy tales including stories like Peter Pan, Goldilocks, and Prince Charming. Whether you have children or not, we were all kids once, so there are a lot of fun displays to see here.
These displays aren't synched to the music, but most have moving parts where different lights turn on to demonstrate movement across the scene. Unfortunately, while they were neat to see and well done, few if any were related to the holiday season.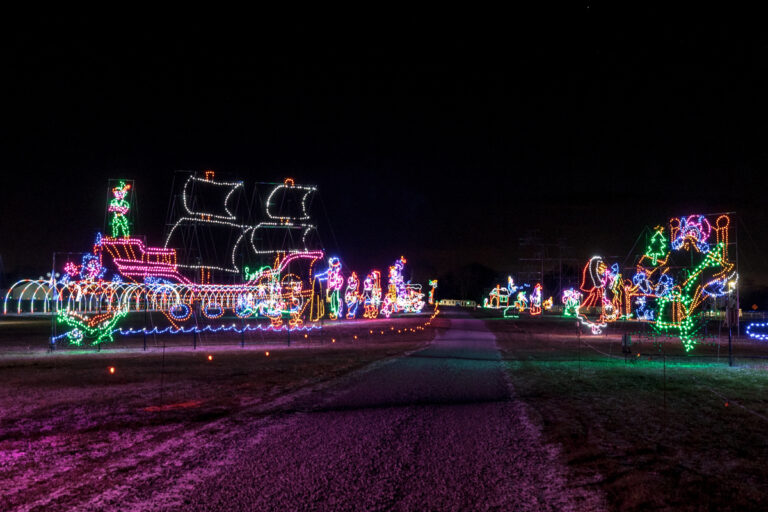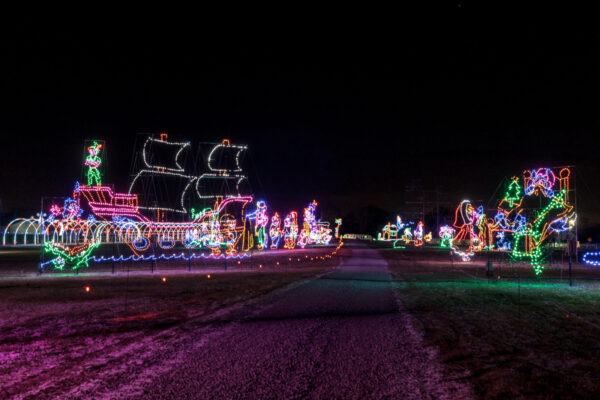 With so many Christmas stories, both religious and secular, out there, it would have been nice for this part of the display to tie more into the holiday season, especially since it took up such a large portion of the display area.
Near the end of the show, there is an area where you can pull off the road and exit your car. While it wasn't well marked at all, this is Santa's Village which is open nightly and included with your admission to the show.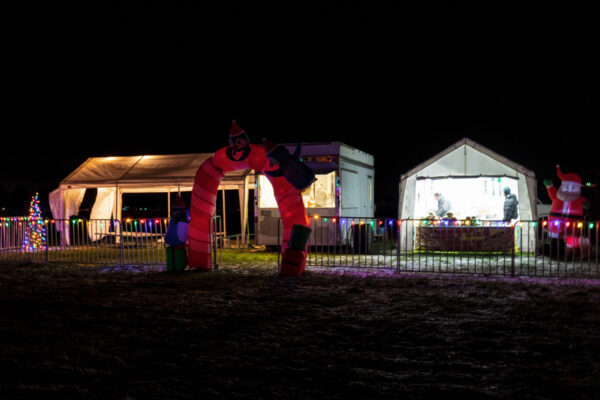 To be perfectly frank, this area just looked sad as it consisted of just a few fairly dark tents and a food stand next to the driving path. It really didn't look inviting at all and was just kind of strange in its blandness.
That being said, if you need a snack or want to visit with Santa, that is available here (through December 23). Just make sure to keep your eyes peeled as it would be very easy to miss this area since it's not really marked at all.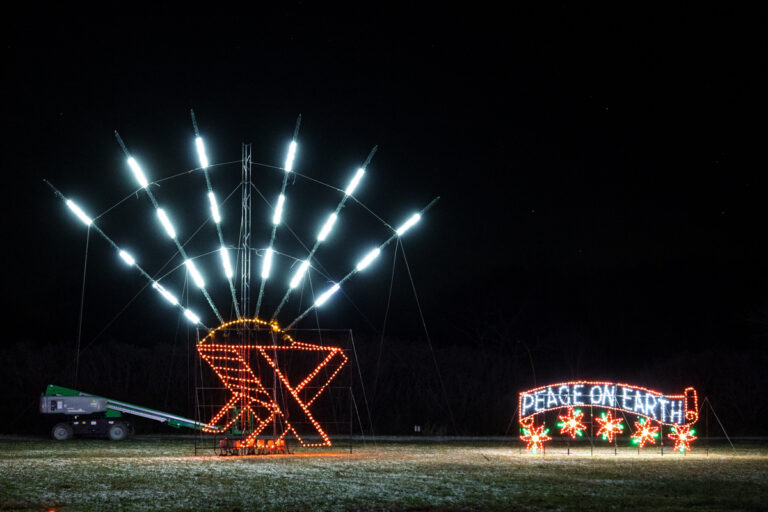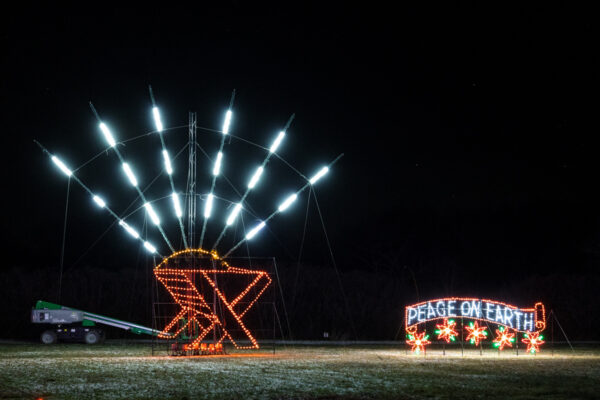 All that being said, my family and I did very much enjoy our visit to Shadrack's Christmas Wonderland, and its size and the synched displays definitely make this one of the best spots to see Christmas lights near Pittsburgh.
While I wouldn't personally visit on a busy night (when waits can sometimes be several hours), if you plan to check this one out when it's less crowded (typically nights before Thanksgiving, weeknights in the few weeks that they are open, or after Christmas), this is definitely a fun spot that's worth checking out during the Christmas season in PA. Plus, the less busy nights tend to be the ones that are less expensive, so it's a win-win.
However, if the wait here is too long, the price too expensive, or you just want to check out more lights, Cascade of Lights in New Castle is only $5 to enter and the Parade of Lights in New Castle is free. And, while neither is as impressive as this show, they are both a great deal.
Looking for more places to visit nearby? Check out McConnells Mill State Park, the Harmony Museum, and the breweries in downtown Butler.
Shadrack's Christmas Wonderland
Hours: Nightly: 6p-10p
Open 11/18/22 – 1/1/23

Cost: $30-40 per car

Website: ShadrackChristmas.com

Address: 205 Currie Rd
Slippery Rock, PA 16057
See map below for other area attractions.