Disclosure: This article may contain affiliate links. We will make a small commission from these links if you order something at no additional cost to you.
During the nearly 10 years that I've been running this site, I've written about many large and incredibly impressive Christmas light displays in PA. However, there are also small displays throughout the state that are worth checking out as well, and the Parade of Lights in New Castle's Pearson Park is one of these.
Pearson Park is located a few miles north of downtown New Castle, and there has been a holiday light display set up here each year since 2016. The lights in the park are set up along its roads and a three-quarter-mile route will take you past the lights on display here.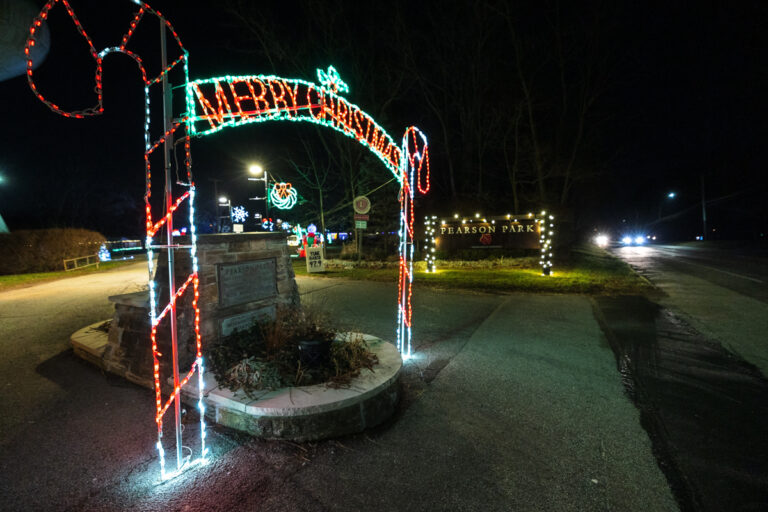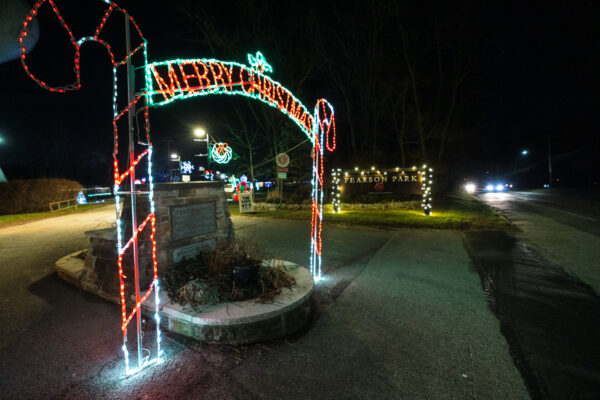 The Parade of Lights is different from almost any other drive-through light display in Pennsylvania in that there is no official route, ticket window, or, typically, even crowds. Instead, you can just turn into this park and drive through at your leisure taking your time to enjoy the lights.
Even better, this light show is totally free, which makes it definitely worthwhile if you're already in Lawrence County.
The displays here are really well done and can be found both on the structures of Pearson Park (like the American flag on the tennis court fencing), as well as scattered throughout the grounds on the southeastern end of the park.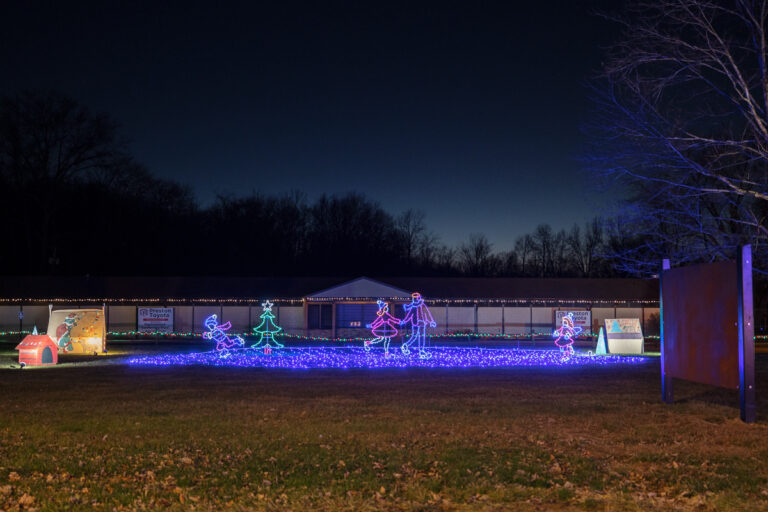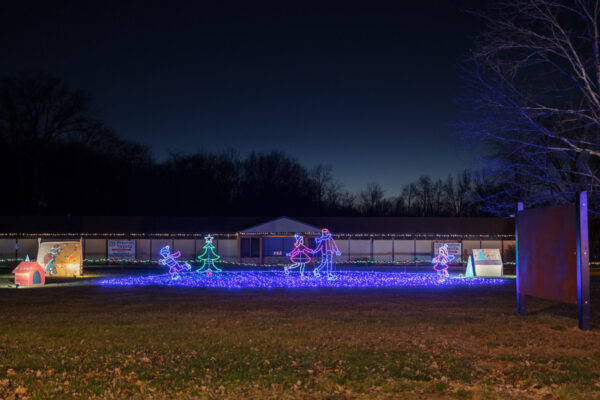 These include a lot of neat Christmas lights that you'd expect to see at bigger light shows like the nearby Cascade of Lights and Shadrack's Christmas Wonderland. My favorites were the ice rink in lights, a reindeer running over grandma, and the Christmas rock band.
There was also a really large light display showcasing elves making toys that showed movement in the flashing lights which was really fun to watch.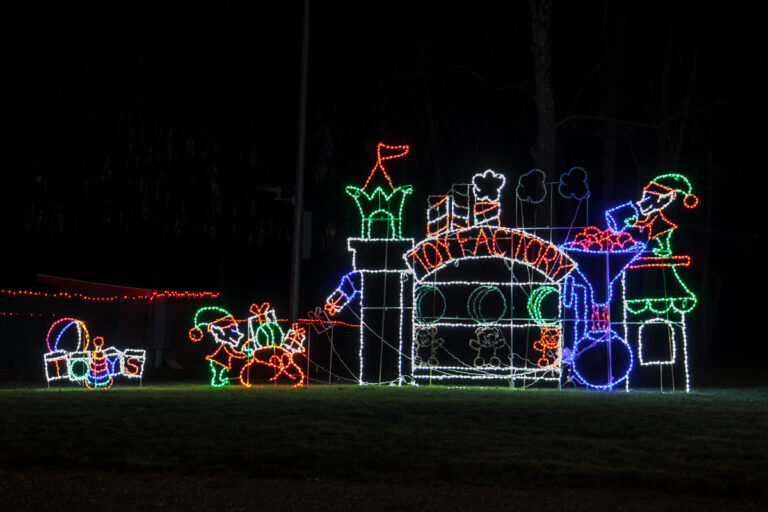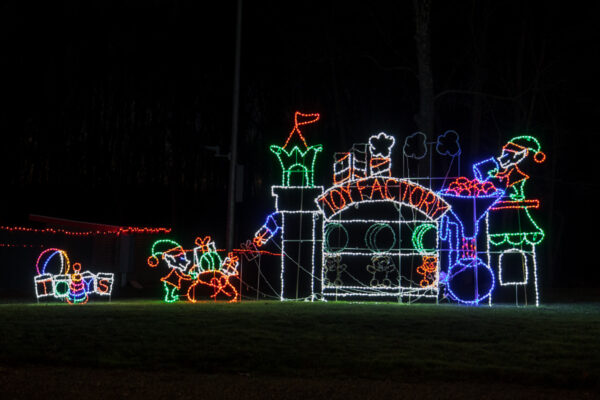 In addition to these whimsical lights, the Parade of Lights in Pearson Park also had a 40-foot tall light tree, a large nativity scene, and a light tunnel you could drive through. These all combined together to create a really nice variety within the display.
I was also impressed that, despite being a smaller show, the Parade of Lights has its own radio station playing commercial-free Christmas music. That being said, none of the lights here are linked to the music, so if you have music you'd rather listen to, you won't miss any of the show by skipping the official soundtrack.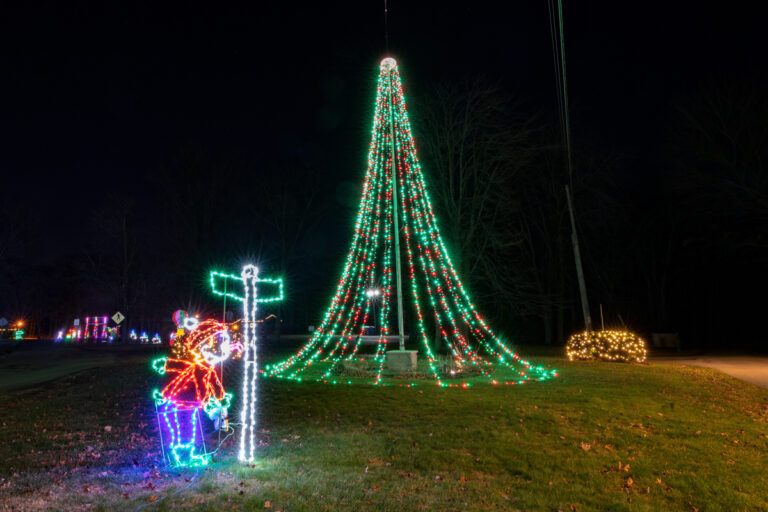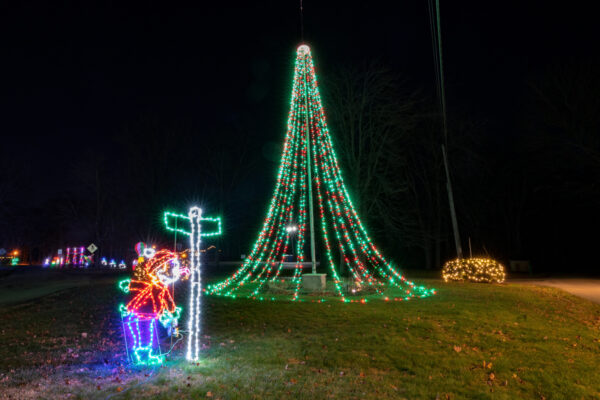 All that being said, the display here isn't overly large, but given that it's a free light show in a public park (and feels very off the beaten path), it's a surprisingly fantastic display. I didn't know what to expect going in, but it really surprised me with how good it actually was.
However, it is on the smaller side, so I wouldn't drive a long distance to see just this display. However, if you combine it with a visit to the aforementioned Cascade of Lights at Cascade Park just a few miles away (which is only $5 per car), you can visit two light displays for about the cost of the gas to visit them.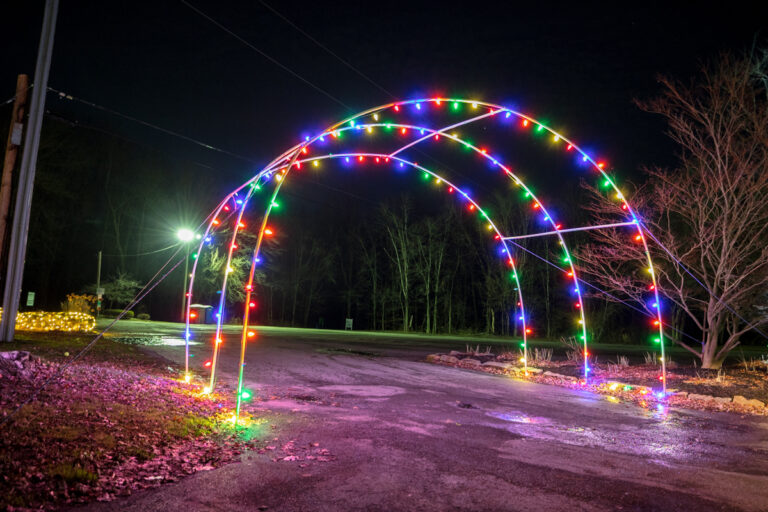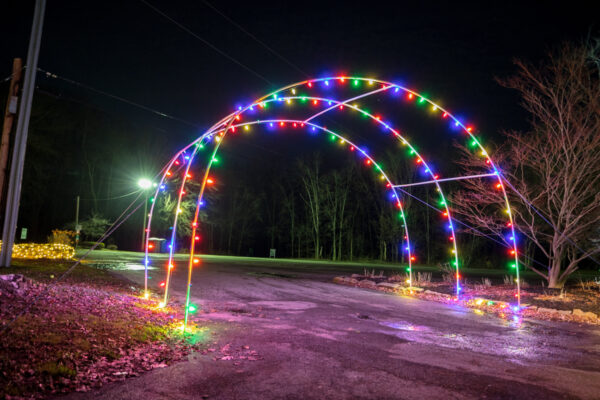 Ultimately, if you are looking for a beautiful light display north of Pittsburgh, this is definitely a festive spot to check out.
The Parade of Lights at Pearson Park is free to visit and is lit from 5 pm to midnight each night from November 24, 2022 through January 8, 2023. Entrance to the show is from the park's entrance on Mercer Road.
Looking for more places to visit nearby? Check out Quaker Falls, the Lawrence County Historical Society Museum, and the best things to do in McConnells Mill State Park.