Disclosure: This article may contain affiliate links. We will make a small commission from these links if you order something at no additional cost to you.
Pennsylvania's industrial history is well documented, and few regions had as much industrialization and variety of industries as the Lehigh Valley.
While the steel industry is most often connected to this part of eastern PA, thanks primarily to Bethlehem Steel, the region was also a hub of transportation, textiles, and even the cement industry.
In 1871, David Saylor was the first person to make Portland cement in the United States. David, along with two of his business associates from Allentown, created the Coplay Cement Company in 1866 to produce this necessary product for America's growing cities and towns.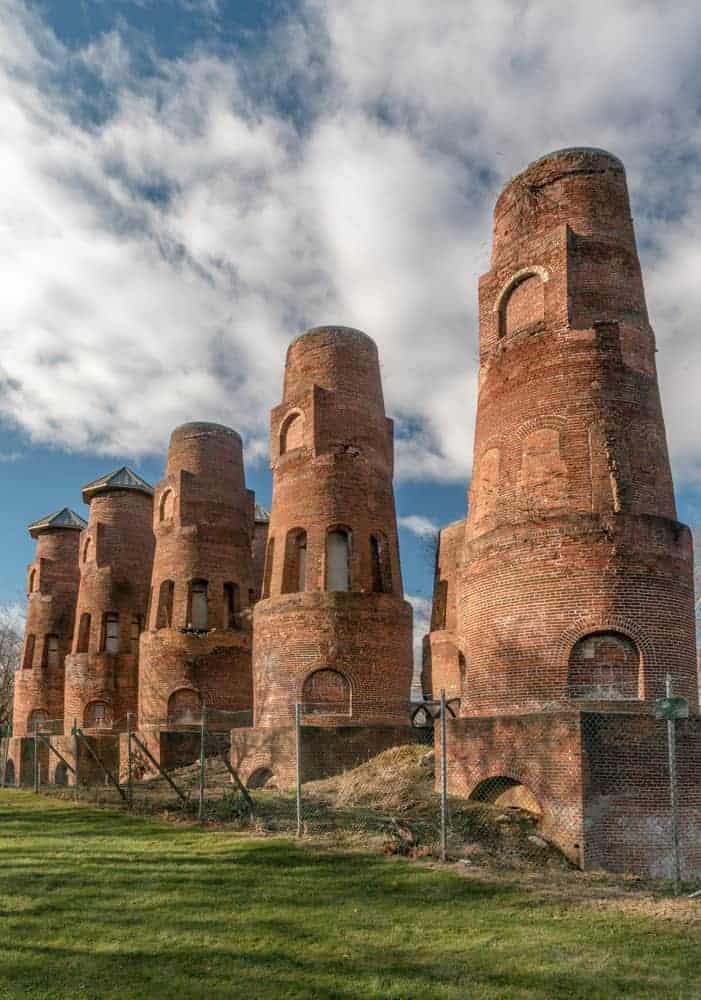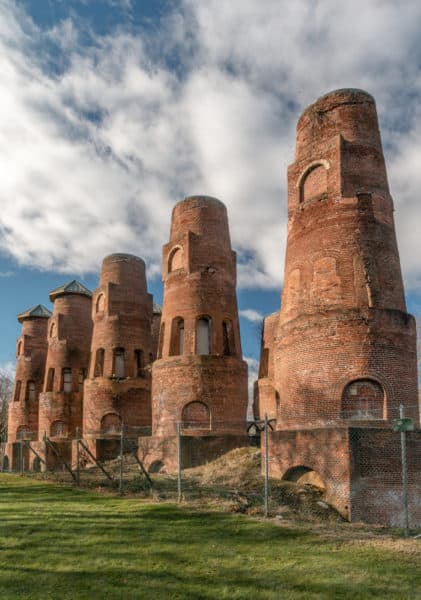 Based in the Lehigh County community of Coplay, the company created Portland cement using stone found along the nearby Lehigh River. At that time, this type of cement was primarily made from rock that already contained the two main ingredients: limestone and either clay or shale.
In 1892-1893, nine kilns were built near the river just north of Coplay. These kilns, which were originally inside a large building, replaced less efficient kilns run by the company. However, new technology soon caused these new kilns to become obsolete, and they were shut down in 1904.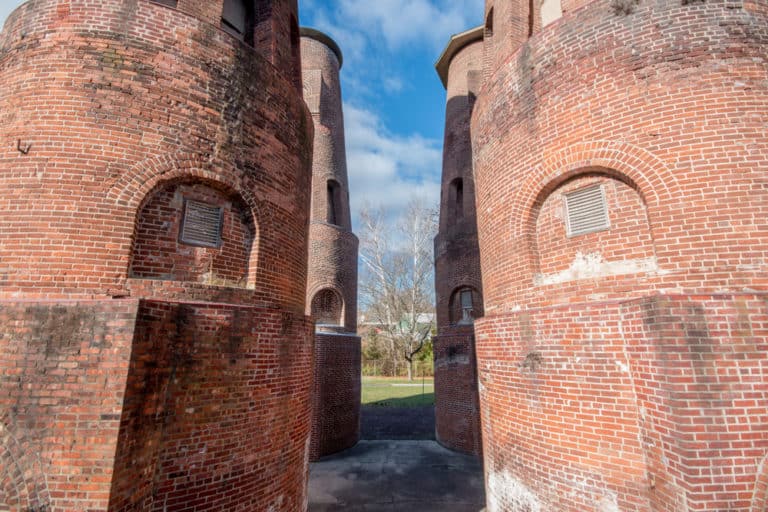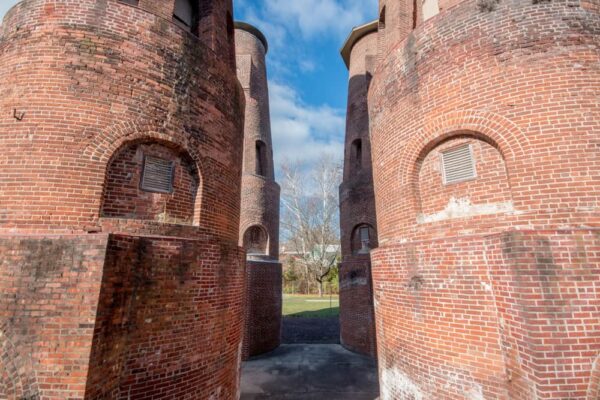 Since 1975, they have been owned by the county and used as a tool for people to learn about the area's industrial history.
Today, the kilns are a focal point of Saylor Park in Coplay.
In addition to the kilns, this 2.6-acre park features a pool and a playground. It is located along the 9-mile Ironton Rail Trail that runs through the region. A nice 5.5-mile loop encircles the town of Coplay and offers a nice walking or bike riding trail for locals and visitors.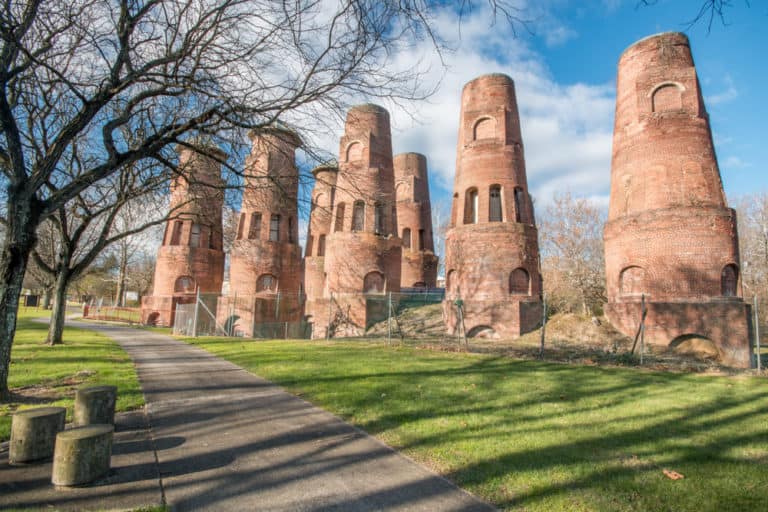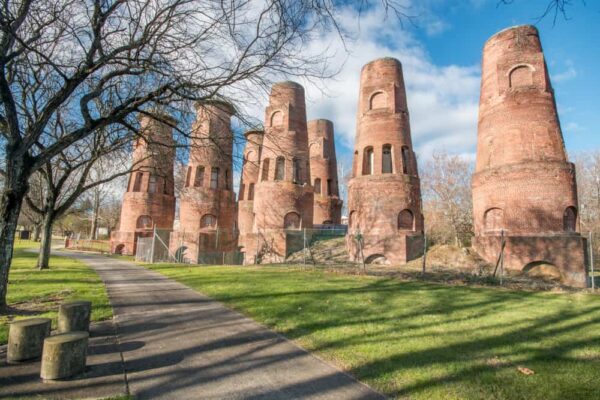 Preservation work is ongoing at the Coplay Kilns, but visitors can walk up to near the base to see these massive 90-foot-tall kilns. It's worth noting that a fence encircles the site, so you can get close to them, but you can't walk around or through them at this time.
Nearby, there are signs that offer a lot of great history about the kilns and the historical importance of Portland Cement in the Lehigh Valley and throughout the United States.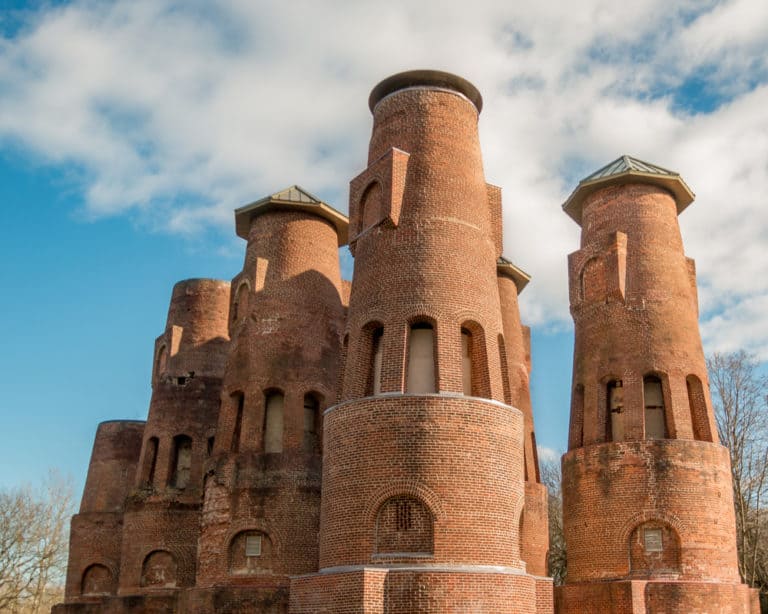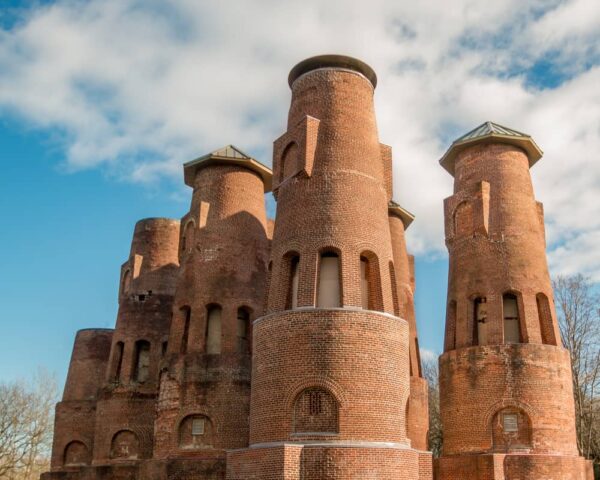 If you love industrial history, the Coplay Cement Kilns are a great place to check out if you are traveling around the Lehigh Valley. While they might not be worth a long trip to see on their own, they are well worth combining together with a visit to the National Museum of Industrial History and the Hoover-Mason Trestle, both at the old Bethlehem Steel site in nearby Bethlehem, PA. You can also learn more about the area's cement history on the nearby Hassen Nature Trail.
How to Get to the Coplay Kilns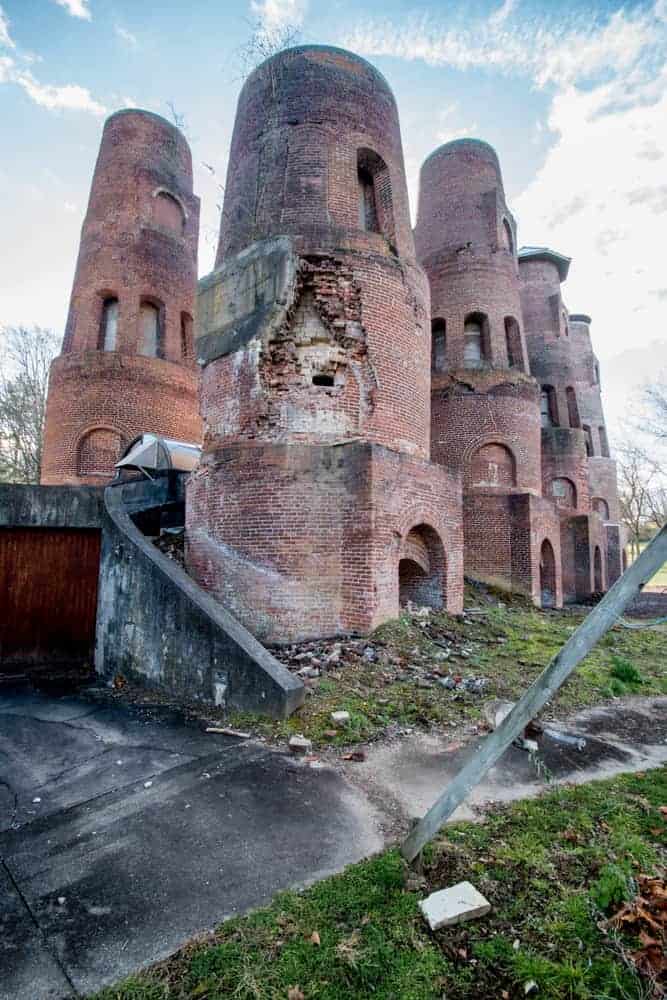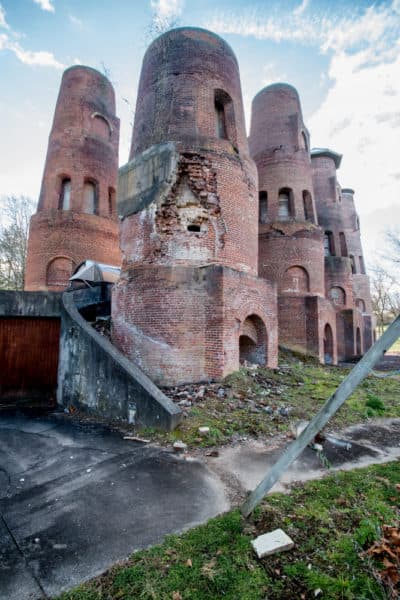 The Coplay Kilns are located in Saylor Park just north of Coplay, Pennsylvania. They can be found at the following coordinates: 40.676741, -75.495958.
Parking is located about 100 feet away in the park's large parking area. A flat trail leads to near the base of the kilns.
The park's address is 245 N 2nd St, Coplay, PA 18037.
Looking for more great things to do in and around Allentown? Check out the America on Wheels Museum, the covered bridges of Lehigh County, and Dutch Springs.
[Click here for information on how to use the coordinates in this article to find your destination.]