Please do your best to limit your travels around PA during this time. If you decide to travel, please check the status of the places you are going. Some places around the state are temporarily closed or have changed their hours. We will not be updating individual articles to note these changes. Stay safe and wear a mask!


Located in the Lehigh Valley of eastern Pennsylvania, Allentown is the third-largest city in Pennsylvania. Once an industrial center near both Philadelphia and New York, the city has now reinvented itself and there are many fun things to do in Allentown, PA, and the surrounding Lehigh County.
Here are a few of my favorite things to do in this corner of Pennsylvania.
America on Wheels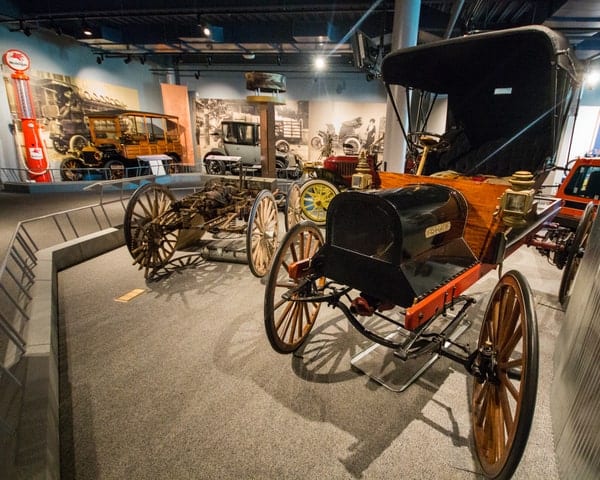 Allentown has a rich automotive history, including being home to one of the first gas-powered cars ever made. Drawing on this history, America on Wheels showcases the history of wheeled transportation from the earliest days of the automobile through futuristic designs.
Disclosure: This article may contain affiliate links. We will make a small commission from these links if you order something at no additional cost to you.
Highlights of this fantastic museum include the 1889 Nadig Gas-Powered Carriage, a fantastic collection of Mack Trucks made in Allentown, and a nice selection of bicycles, motorcycles, and pedal cars.
Lehigh Valley Heritage Center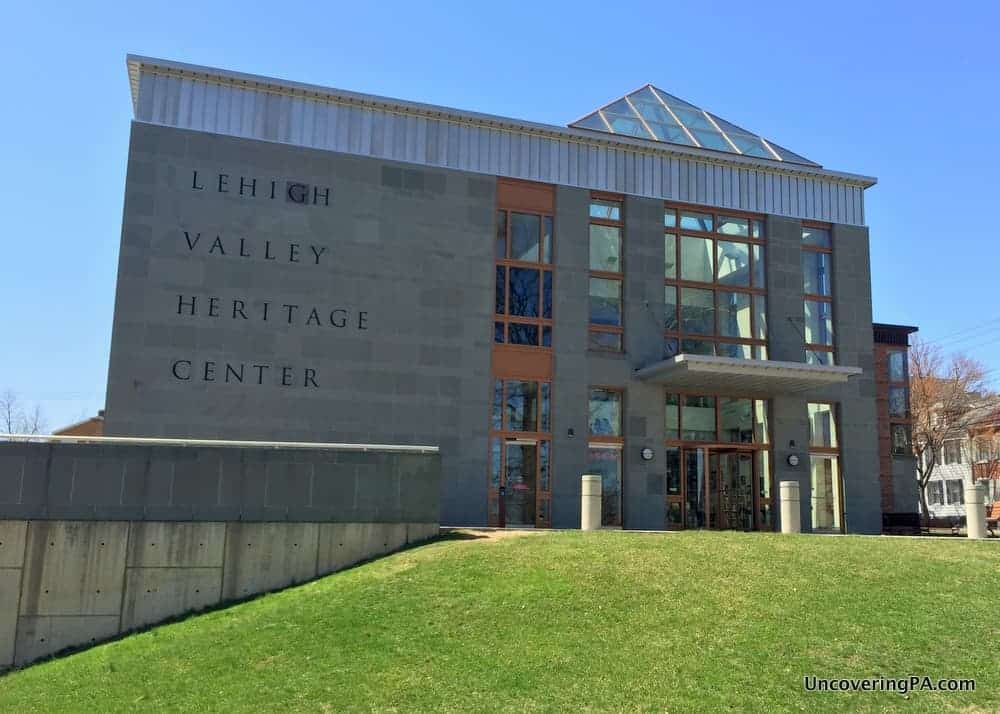 If you want to uncover the history of the region, one of the best things to do in Allentown is to visit the Lehigh Valley Heritage Center. This museum focuses on the history of Lehigh County and serves as its historical society museum.
Visitors can learn about the people and industries that impacted the area and the world. Whether you've lived in the area your whole life or have never been before, this museum offers a great overview of Lehigh County.
In addition to the museum, the museum operates about half-a-dozen historical buildings around the county, many of which have regular hours in the summer hours.
Liberty Bell Museum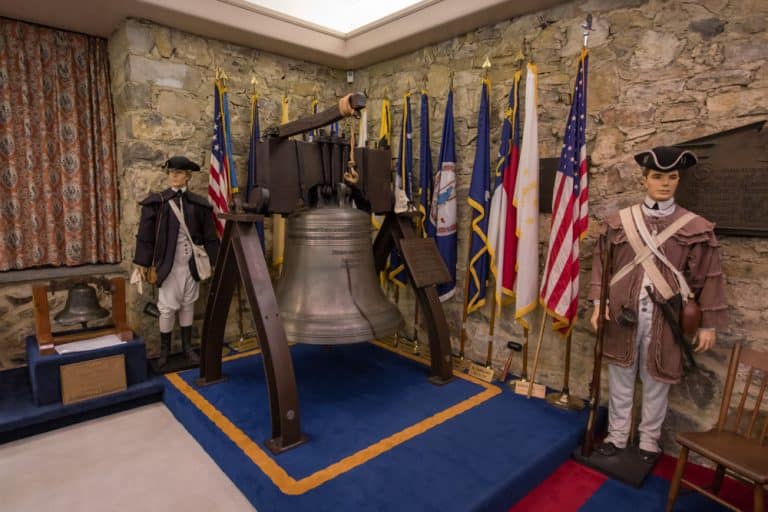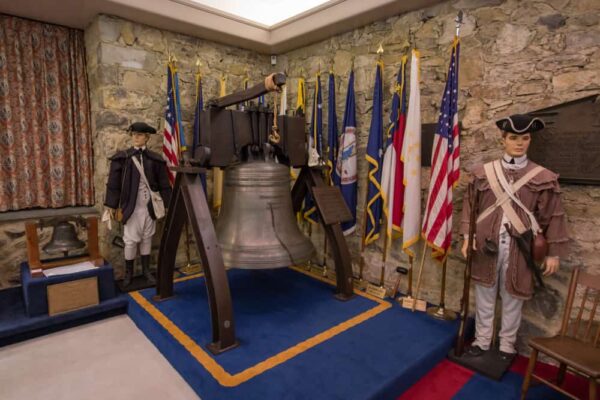 Did you know that the Liberty Bell was once hidden under the floorboards of a church in Allentown? This little-known story from the Revolutionary War is the focus of the Liberty Bell Museum in the basement of Zion United Church of Christ in downtown Allentown.
This small museum offers a great overview of how and why the Liberty Bell was stored in this spot. It is also home to Pennsylvania's official replica of the Liberty Bell, which visitors can ring.
Lehigh Valley Zoo
The Lehigh Valley Zoo is located north of Allentown and is a great destination for animal lovers in the region. This 29-acre zoo is surrounded by Trexler Nature Preserve (more on that further down the list) and was founded in 1906.
Today, the zoo is home to more than 300 animals from 125 different species. Highlights of any visit include the giraffe, crocodiles, and kangaroos.
During the holiday season, the zoo is home to the fantastic Winter Light Spectacular.
If you are looking for the best things to do near Allentown, PA, you won't want to miss this zoo.
Allentown Art Museum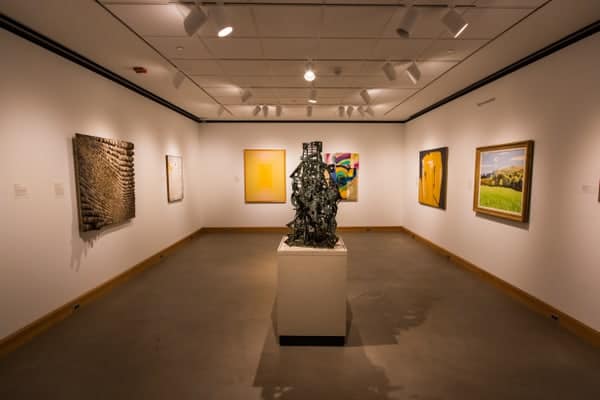 If you love art, you won't want to miss the Allentown Art Museum. While this museum might sound like it focuses on local art, it only purchases local pieces that meet their standards. Instead, their 13,000-item collection is filled with pieces of art dating back hundreds of years and representing styles and cultures from around the world.
Visitors especially enjoy the museum's great collection of Renaissance and Baroque paintings and sculptures, the Frank Lloyd Wright-designed library (which was rebuilt here after being removed from one of his homes), and the museum's Keith Haring paintings.
Lehigh County Covered Bridges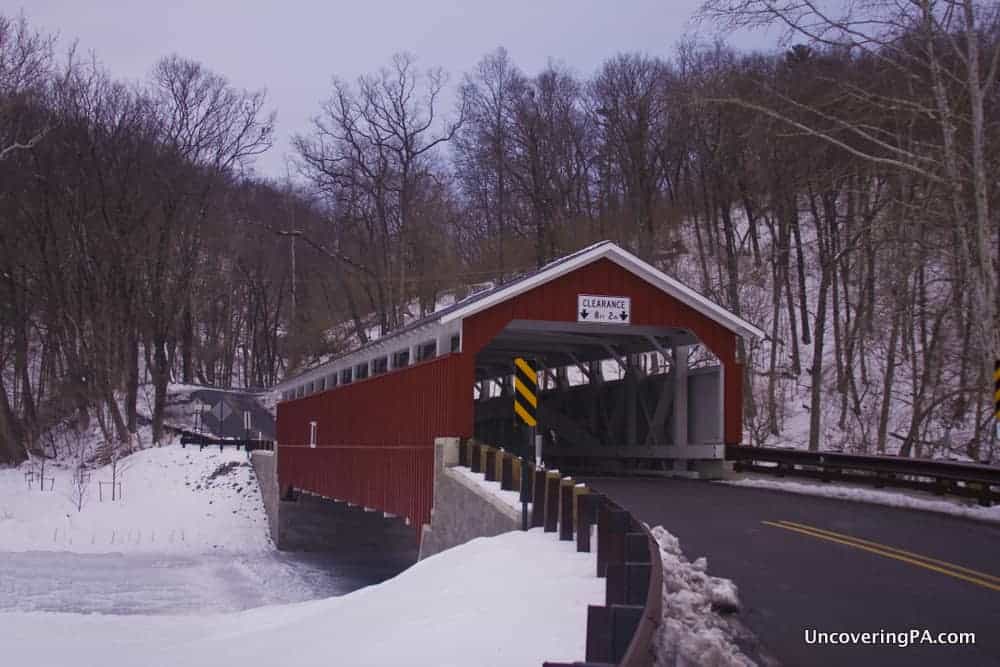 Lehigh County is home to six historic covered bridges. Five of these bridges are located north of Allentown while one is located south of the city.
Of all the counties in Pennsylvania. Lehigh Valley does one of the best jobs protecting and beautifying their covered bridges. In fact, four of the five covered bridges in the county are located within county parks, which makes them easy to visit and photograph.
Mack Trucks Historical Museum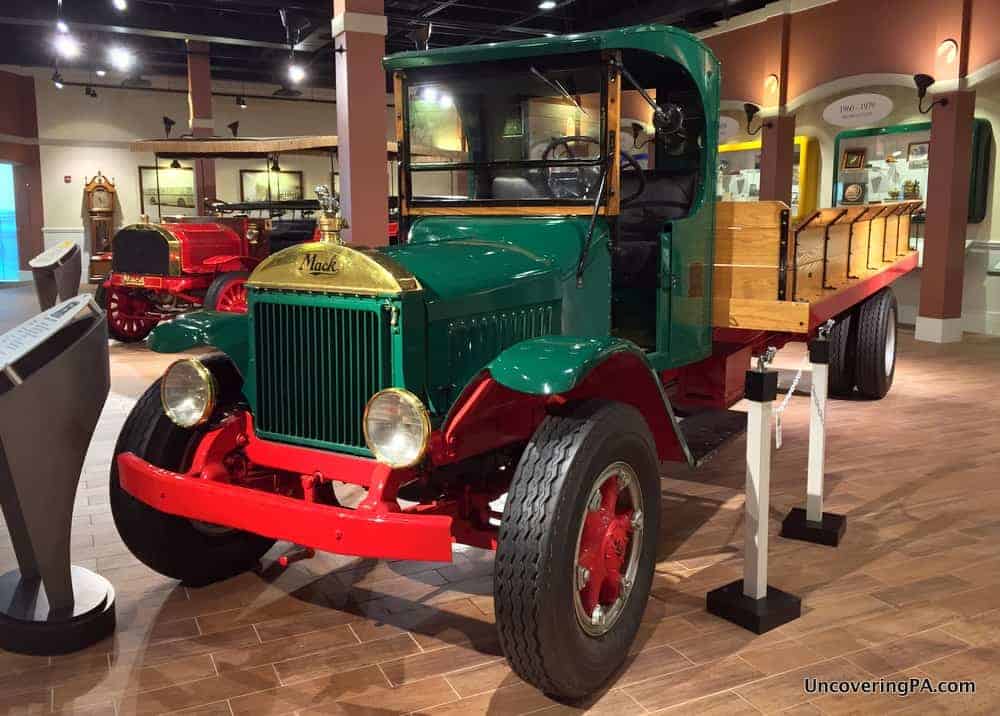 The Mack Trucks Historical Museum is located in the company's former testing facility. While Mack Trucks no longer has a large presence in Allentown, the museum showcases the history of the company from its earliest stages through present day.
Visitors can take a free tour of this museum and see some of the oldest Mack Trucks in existence, modern designs, and even trucks used in movies.
Li'l-Le-hi Trout Nursery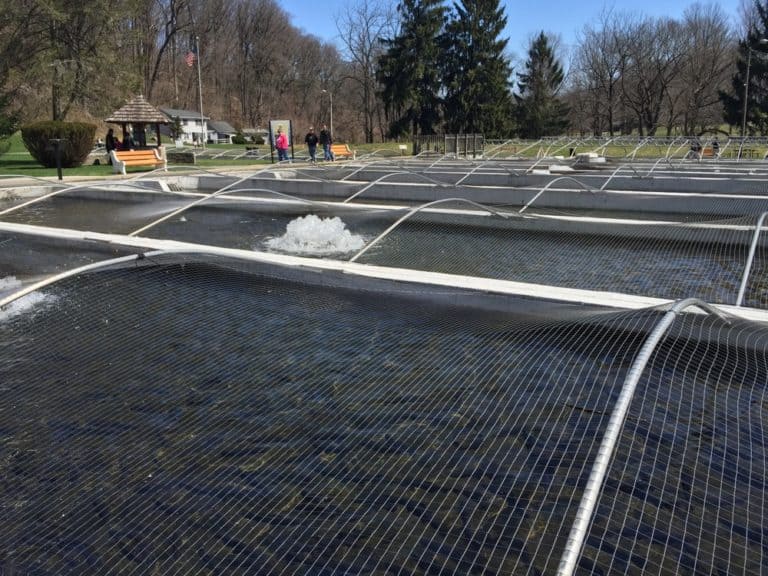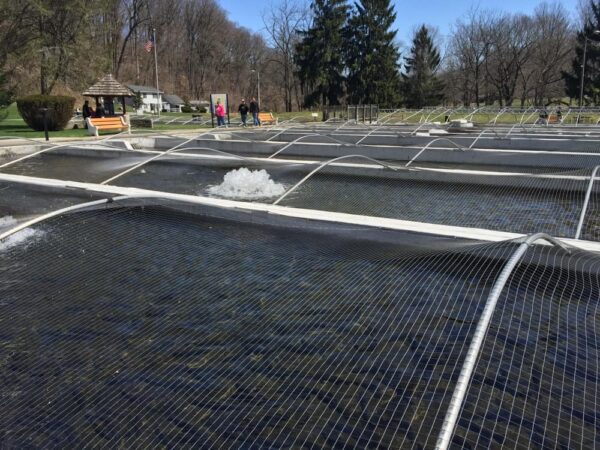 Located south of Allentown, The Li'l-Le-Hi Trout Nursery is a public park, making Allentown the only city in the country with a fish nursery as one of their public parks.
The fish here are part of the Pennsylvania Fish and Boat Commission's trout stocking program, and the trout here are raised to be stocked in the surrounding streams.
Visitors can tour the Li'l-Le-Hi Trout Nursery utilizing the signage around the park and feed the thousands of fish of every size that occupy the tanks here.
Bake Oven Knob
The Appalachian Trail cuts across the northern reaches of Lehigh County and one of the most popular hikes in the region is to Bake Oven Knob, which sits right on the border with Carbon County.
From the parking area, it's a little under half a mile to this fantastic vista. The view faces towards the east, which means it's a great spot for sunrise. However, such a commanding view is quite worth seeing no matter the time of day.
If you are looking for an outdoorsy thing to do near Allentown, don't miss the easy hike to Bake Oven Knob.
Lehigh Valley IronPigs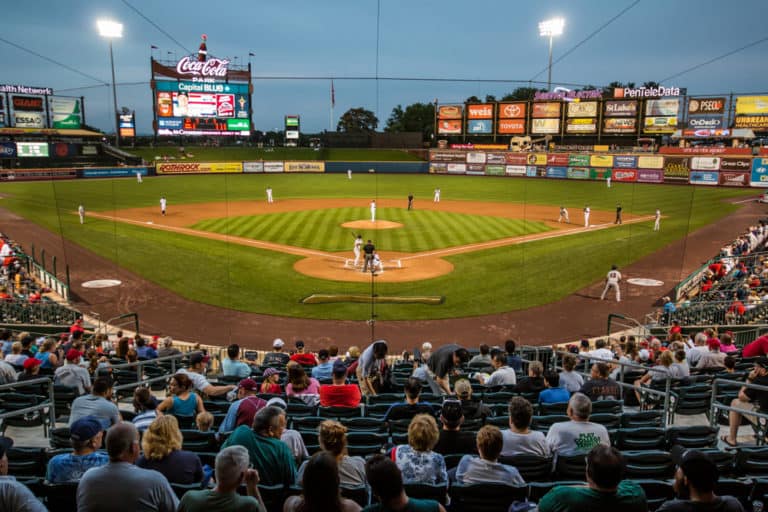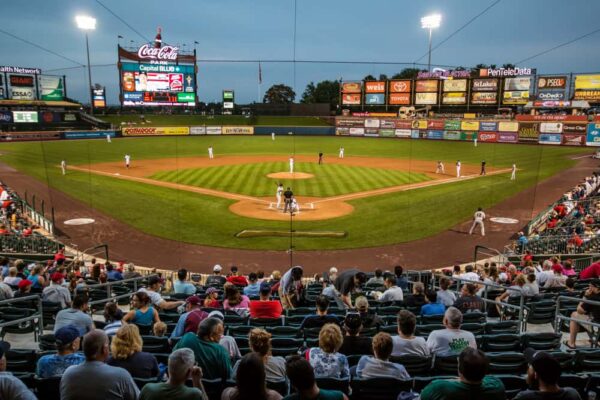 The Lehigh Valley IronPigs are the Triple-A affiliate of the Philadelphia Phillies and play their games at Coca-Cola Park on the outskirts of Allentown.
This is an excellent stadium with a great atmosphere and seating that's close to the action. Plus, since these players are just one step below the major leagues, you know you'll see some great baseball.
Museum of Indian Culture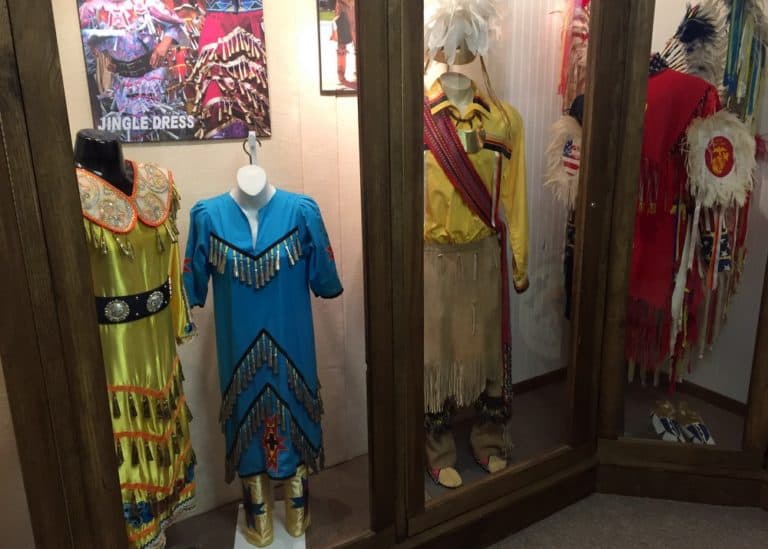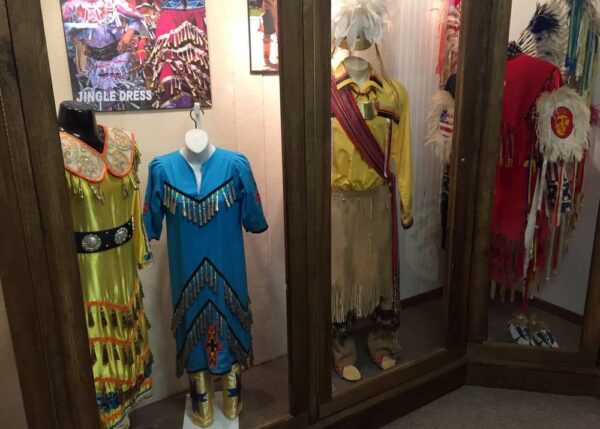 Located adjacent to Li'l-Le-Hi Trout Nursery is the Museum of Indian Culture. This museum highlights the Native American tribes that once lived in the region and offers a nice look into how they lived. The museum also features Native American items from throughout the country that showcases their artistry in both works of art and everyday items.
The Museum of Indian Culture also hosts a variety of events throughout the year that offer a chance to experience different aspects of Native American culture.
Dorney Park
If you love amusement parks, you won't want to miss Dorney Park, which is definitely one of the best family-friendly things to do in Allentown, Pennsylvania.
The history of Dorney Park dates back to the 1880s, and it is one of only 13 trolley parks that still operate today.
The park is home to seven roller coasters, a waterpark known as Wildwater Kingdom, and a total of more than 60 rides. The park also operates a popular Halloween event.
Coplay Cement Kilns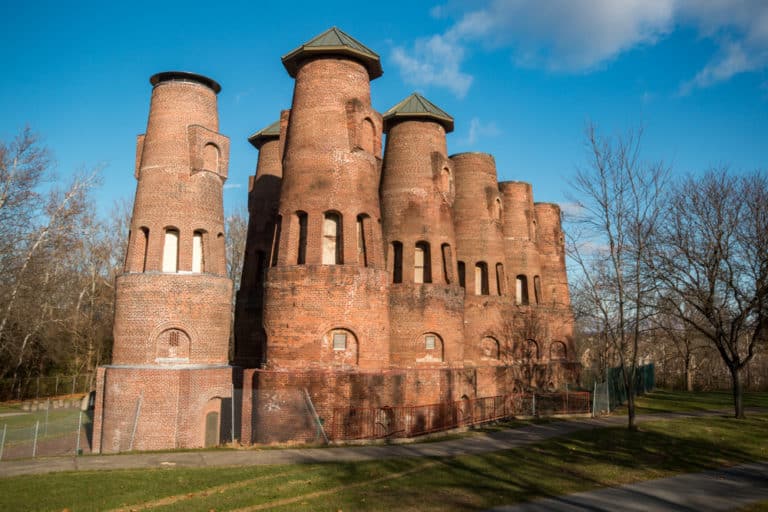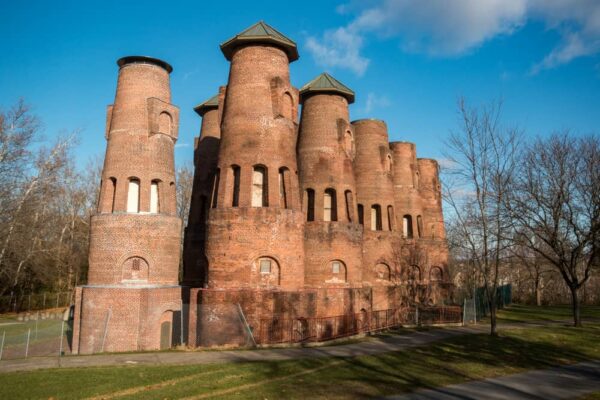 Coplay, Pennsylvania was once the cement capital of the region, and the Coplay Cement Kilns are one of the last relics of this industry.
One of the most interesting ruins in Pennsylvania, the Coplay Kilns sit in the middle of a small park and give visitors the chance to learn more about the Portland cement industry that once thrived here. While visitors are prevented from getting too close to the kilns thanks to fencing, it's still interesting to peer into these industrial ruins.
Trexler Nature Preserve
Trexler Nature Preserve is a 1,100-acre county park that offers some unique hiking opportunities. In addition to being home to two of Lehigh County's covered bridges and the Lehigh Valley Zoo, the preserve is also home to herds of elk and bison that can be seen from several of the preserve's hiking trails.
In addition to miles of hiking trails, Trexler is home to several miles of mountain biking and horseback riding trails.
Fegley's Brew Works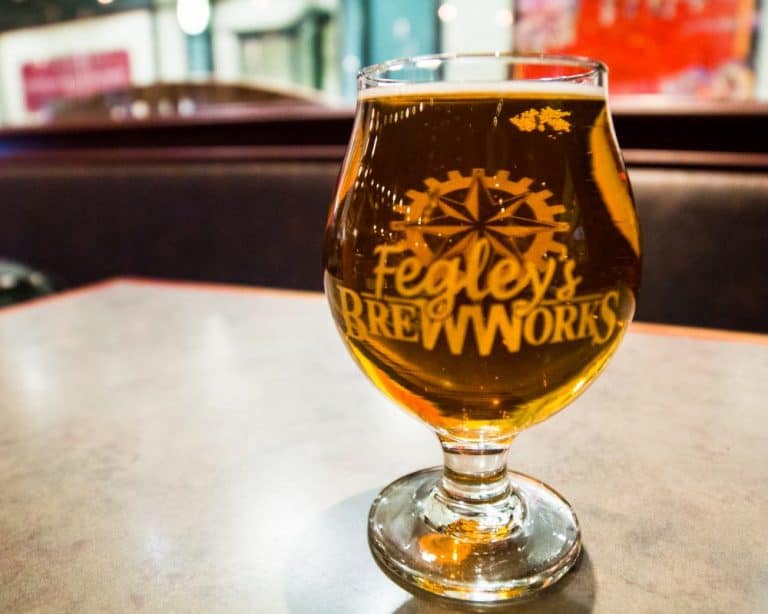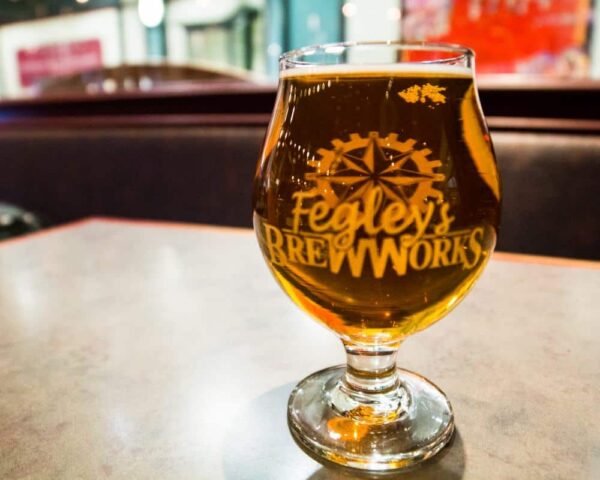 If you love beer, you won't want to miss Fegley's Brew Works in downtown Allentown. Fegley's began in Bethlehem in 1998 and opened their Allentown location in 2007.
Fegley Brew Works is one of the most popular breweries in the Lehigh Valley and offers their great brews and food at their location in the city. If you are looking for a great place to eat in Allentown, don't miss Fegley's Brew Works.
Lehigh Valley Phantoms
The Lehigh Valley Phantoms are a minor league hockey team for the Philadelphia Flyers and play their games at the PPL Center in downtown Allentown.
The Phantoms season lasts from early October through mid-April. If you find yourself looking for something to do in Lehigh County in the winter, don't miss a Phantoms game.
Yocco's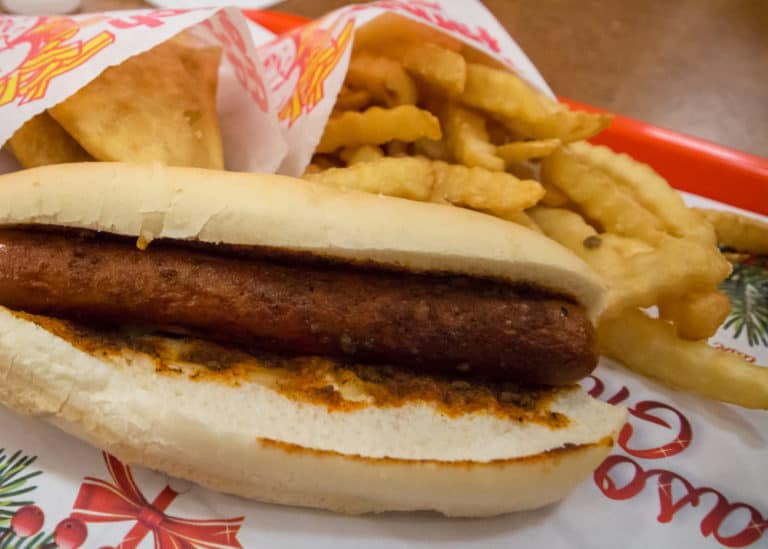 No list of things to do in Allentown, PA would be complete without mentioning Yocco's. This Allentown chain claims to be "The Hot Dog King," and they have half-a-dozen locations around the region.
Yocco's is a local icon, and like many such places, residents have strong opinions about this small chain. Some love it, while others hate it.
If you've never been to Yocco's, it's worth eating there at least once to see what the fuss is all about. Order like many locals and get two hot dogs, pierogies, and chocolate milk.
Do you have a favorite thing to do in Allentown, PA and Lehigh County that wasn't mentioned? Let us know in the comments below.
Looking for more places to visit nearby? Check out the National Museum of Industrial History, walk the Hoover-Mason Trestle, or visit the Crayola Experience.
You can also check out our favorite things to do in Bethlehem, PA, the best things to do in Reading, PA, and our favorite things to do in Bucks County.