Disclosure: This article may contain affiliate links. We will make a small commission from these links if you order something at no additional cost to you.
Pennsylvania is home to many fun children's museums, and if you looking for a great one to check out in the Allgehnies Region of Pennsylvania, look no further than Discovery Space in State College.
Discovery Space is located on North Atherton Street, just a short distance from Penn State and the downtown area, and is a combination of a children's museum and a science museum. This means that there are a lot of great hands-on exhibits to enjoy.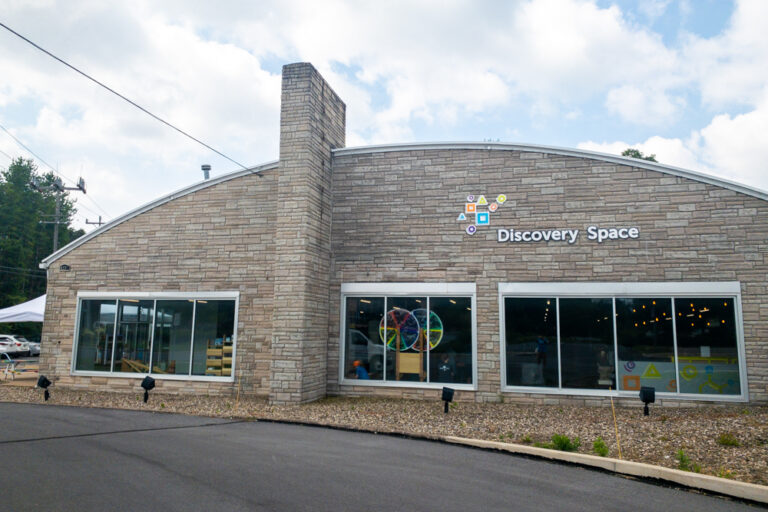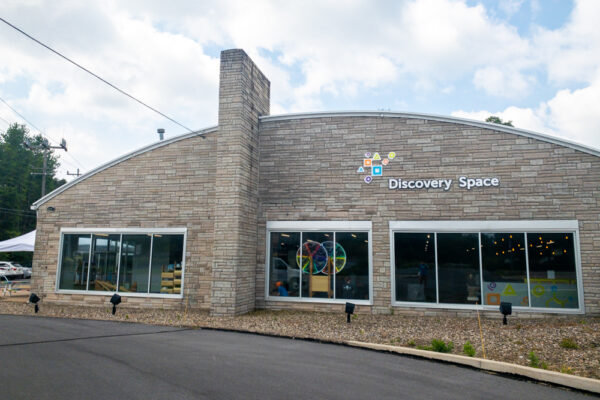 The museum has been housed in its current location since 2017 and is approximately 5,000-square feet in size.
It features many fun play areas spread throughout the single-floor space. Nearly all of the exhibits are within a single large room, which makes it easy to move between activities or keep an eye on kids as they experience different exhibits.
Recently, while passing through the area, I had a chance to visit Discovery Space with my two children, who were 3 and 7 at the time of our visit.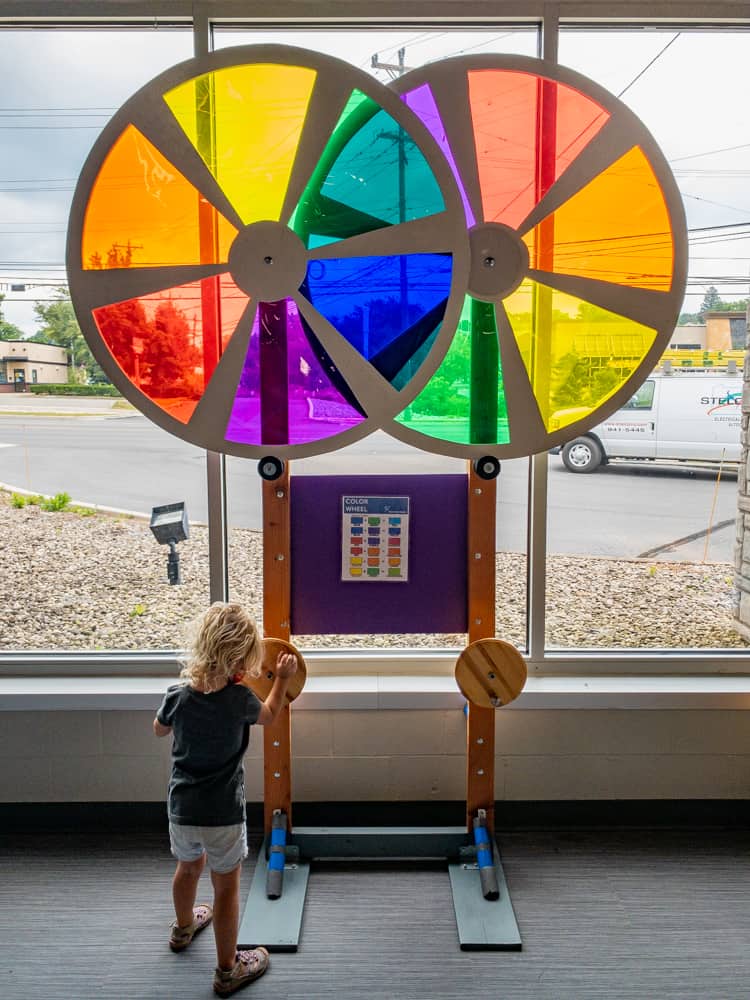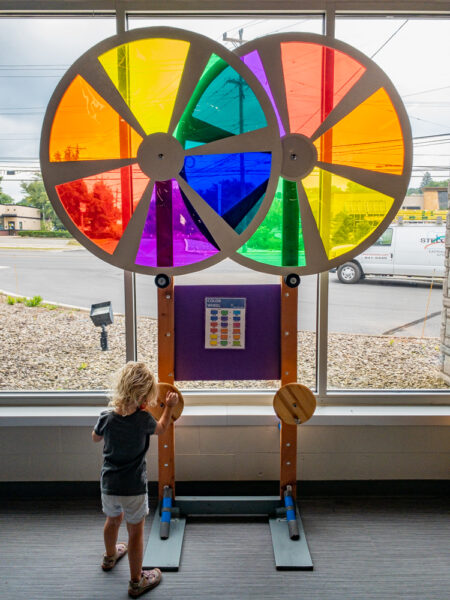 The nice thing about the space here is that there are a variety of areas for the kids to play and activities that interested both of them. That being said, if kids are more older than 7 or much younger than 3, they might find limited areas that would interest them. Nevertheless, I do think there are some interesting things for kids outside of this age range.
Many of the play areas in Discovery Space slant towards scientific exploration, covering topics ranging from meteorology to physics, all explained in a way that kids can understand and enjoy.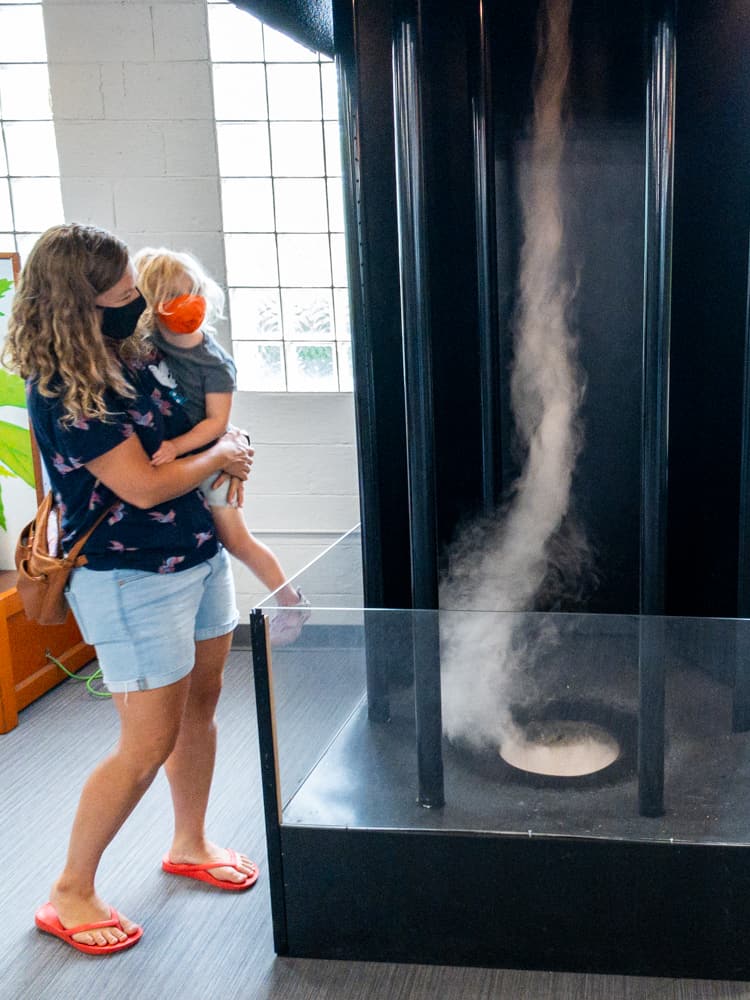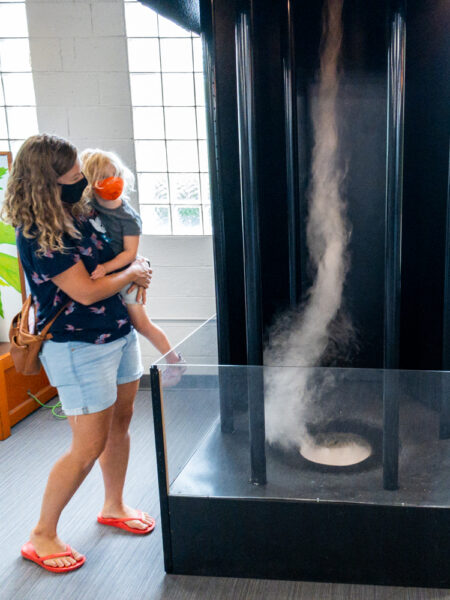 Like many similar museums around PA, the goal here is for kids to have fun and to play, while also learning concepts at the same time (without really realizing that they are learning).
One area that my kids really enjoyed was the music room, which had a variety of both real instruments and unique sound-making devices for kids to enjoy playing with. While doing so, they also had a chance to learn how sound is made.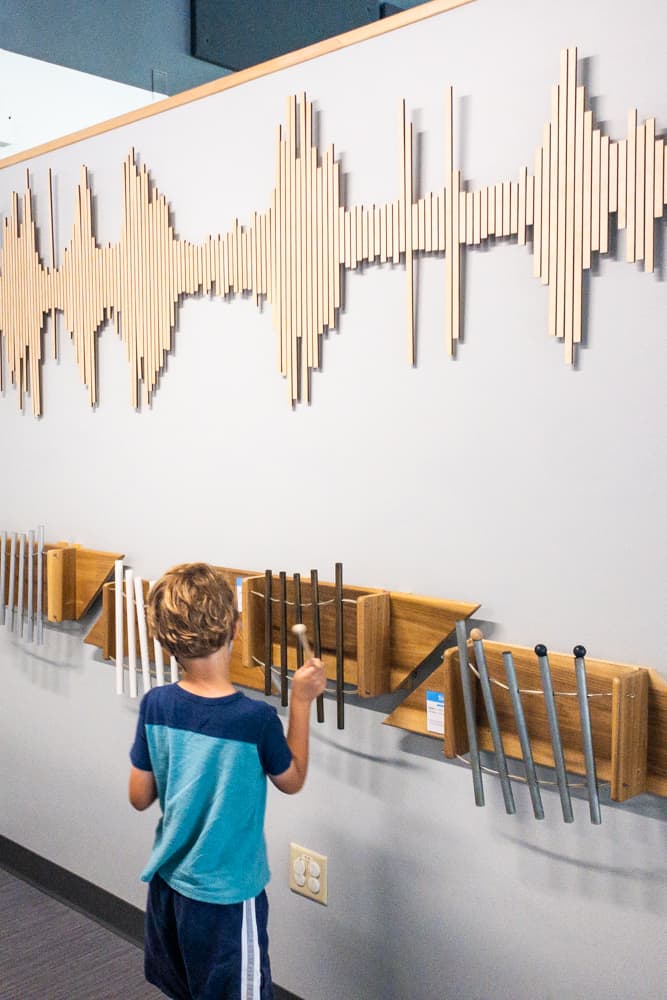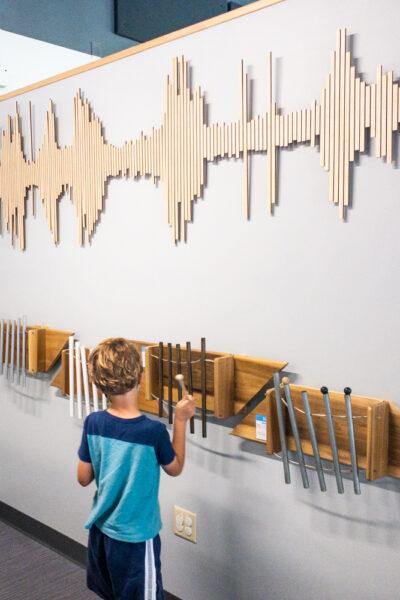 Another spot that was really neat was a machine that recorded kids jumping, and then showed them how high they would jump on different planets, based on each planet's individual amount of gravity.
Older kids will enjoy the Mad Lab, where they can make a variety of simple things, such as paper airplanes, while younger kids will enjoy the play area with toy trains and other toys specifically designed for them.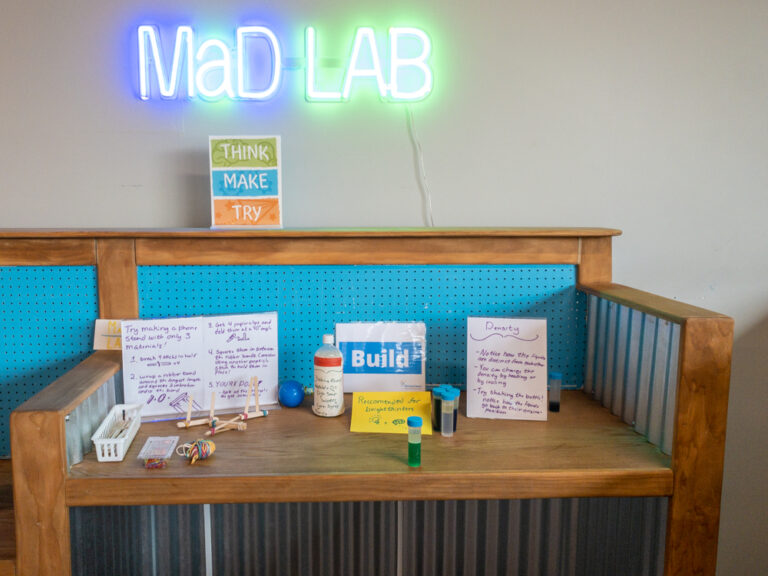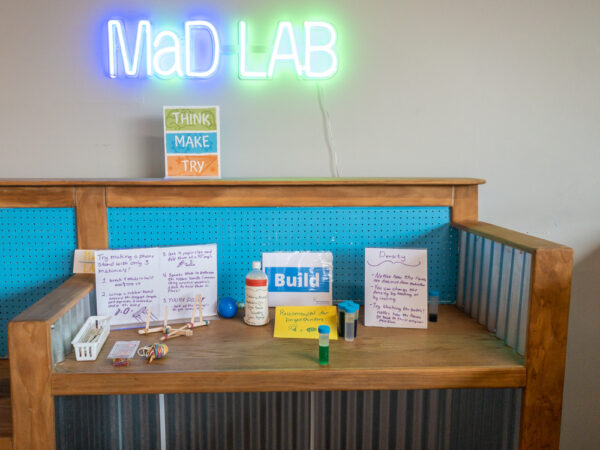 As stated above, the great thing about the space here is that it's small and open enough that kids can be playing and different areas without too much of an issue.
One area that is a bit separated from the rest of the space is the Marine Life Center at the back of Discovery Space. This area features several tanks filled with fish and other aquatic life, and lets kids learn more about these environments. You can see a photo from this area at the top of this article.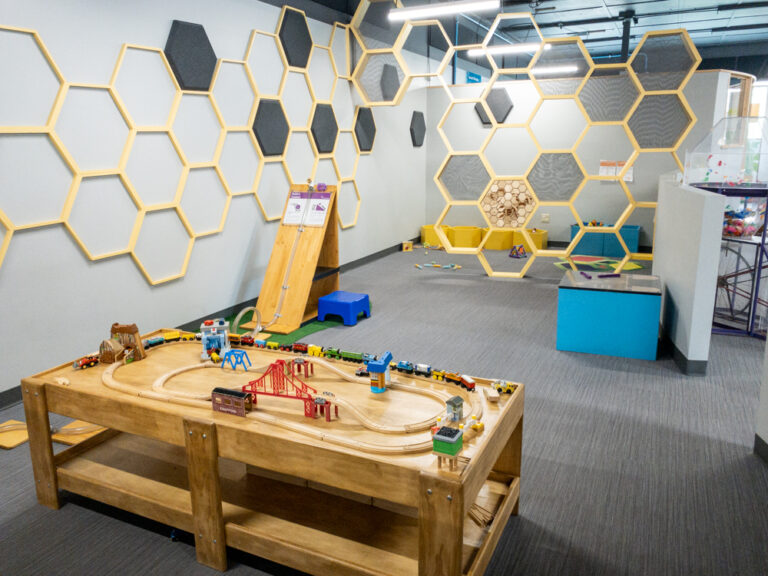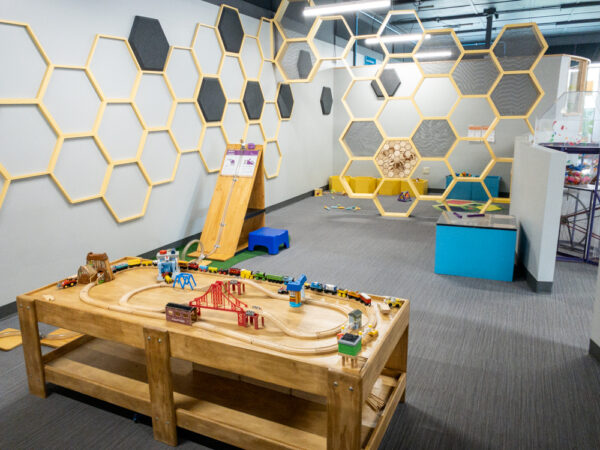 It's worth noting that Discovery Space isn't overly large. In fact, I think most families will be able to play with everything in about 60-90 minutes. However, if your kids especially enjoy some of the play areas, you could also spend a lot longer here.
Overall, Discovery Space in State College is a great spot for families to check out in State College. While it's not a major destination on its own, like the Please Touch Museum in Philadelphia, the Children's Museum of Pittsburgh, or the Strong Museum of Play in Rochester, NY, it's definitely a great spot to visit if you are looking for something to do with kids in this part of Pennsylvania.
Looking for even more things to do in the area? Check out the Penn State Arboretum, Shaver's Creek Environmental Center, and Black Moshannon State Park.
---
Discovery Space
Hours: Wednesday-Sunday: 10am-5pm

Cost: $7
Children under 3 are free

Website: DiscoverySpace.org

Address: 1224 N Atherton St
State College, PA 16803
See map below for other area attractions.
---