Disclosure: This article may contain affiliate links. We will make a small commission from these links if you order something at no additional cost to you.
If you love craft beer, you're in luck because there are several great breweries near State College, PA.
Over the last few years, there has been an explosion of Pennsylvania breweries that seeped into every corner of the state, so it's no surprise that Cente County would have its share of great locally-made craft beer.
So, the next time you are looking to visit a brewery, State College is sure you to delight you with these great picks.
Otto's Pub and Brewery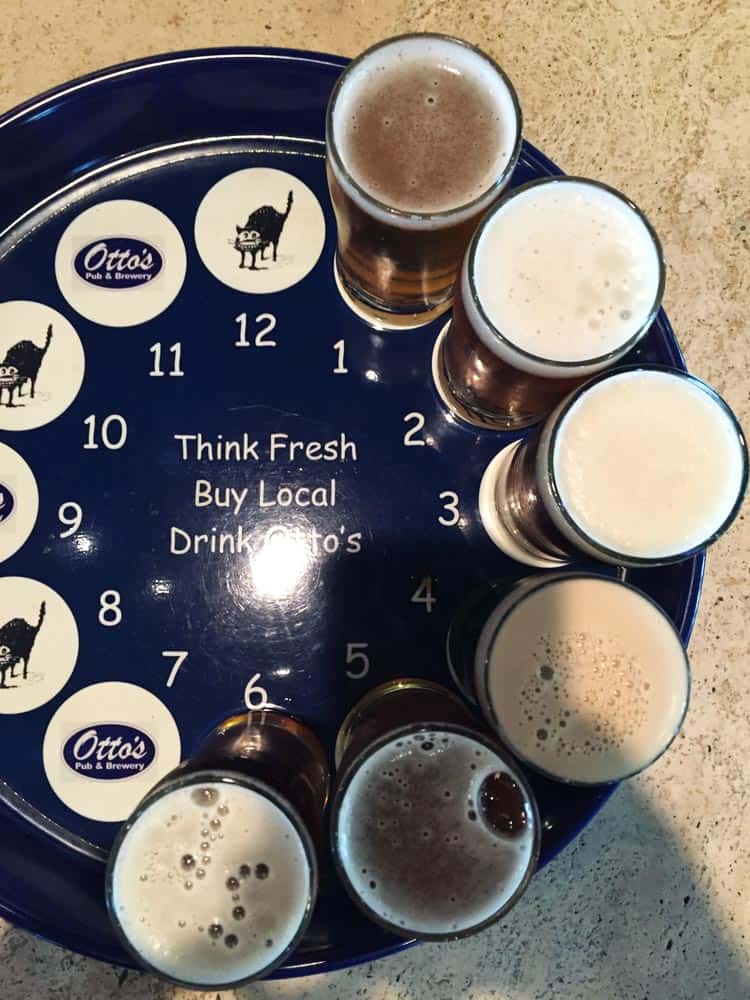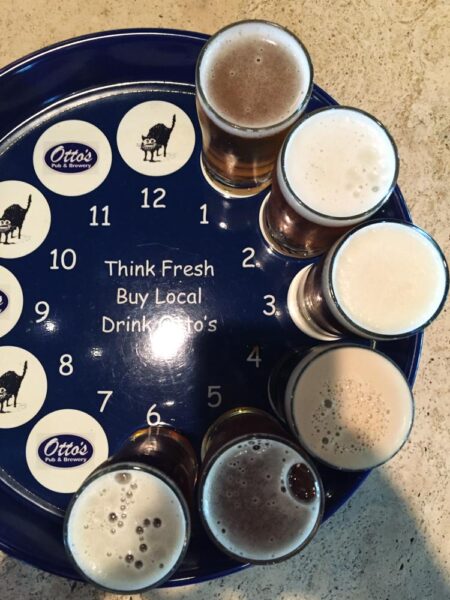 Otto's Pub and Brewery is located just a few miles west of downtown State College and is one of the oldest craft breweries in Pennsylvania, opening to the public in 2002.
Their large taproom is a great spot to try their wide variety of beers and some delicious food. Otto's also offers hard seltzers and craft sodas, as well as spirits from their sister company, Barrel 21 Distillery, which has a separate facility next door to the pub.
When I visited, my favorite beer was their Slab Cabin IPA, which is a great version of this popular style, but I really enjoyed all of the beers I had an opportunity to try.
Robin Hood Brewing Company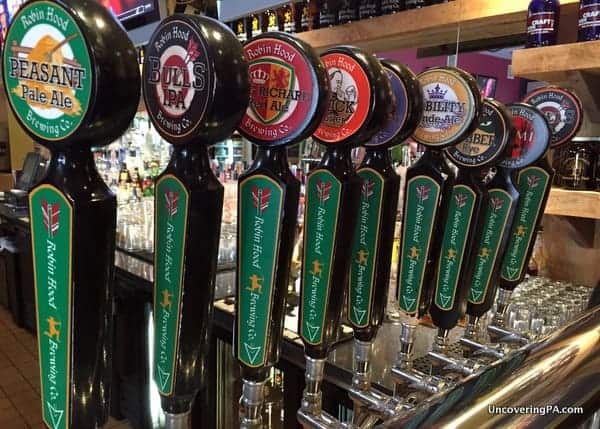 Located just outside of Bellefonte, Robin Hood Brewing Company is a tasty brewery near State College, PA.
This brewery is inside Home D Pizzeria, which serves some of the best pizza and wings in the area. That means that you can get incredible beer and delicious pizza in one spot.
Robin Hood Brewing features a wide range of delicious and inventive beers but is best known for their IPAs and wheat beers.
Happy Valley Brewing Company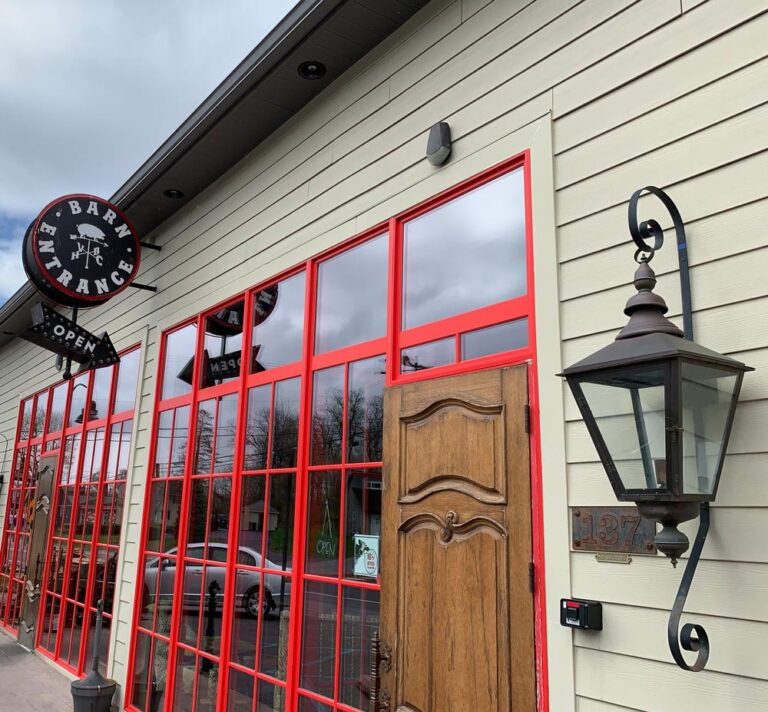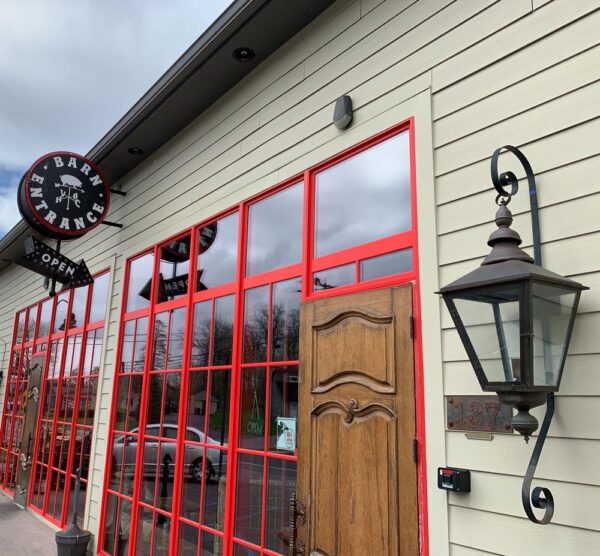 Happy Valley Brewing Company is located just northeast of downtown State College and right off of Route 322.
This brewery is located in a bright and airy converted barn that is more than 200 years old. Without a doubt, this is one of the most striking breweries in State College.
Inside, Happy Valley Brewing offers a nice array of beer and food in a slightly more upscale setting than you usually find at breweries in the state. However, it's still a nice place to have a casual beer if that's what you're looking for.
During my visit, I had a chance to try their delicious Knuckleball Session IPA, which while only average, was still a solid beer. Even better, get their beer alongside their delicious food (I got the very tasty Salmon BLT).
Axemann Brewery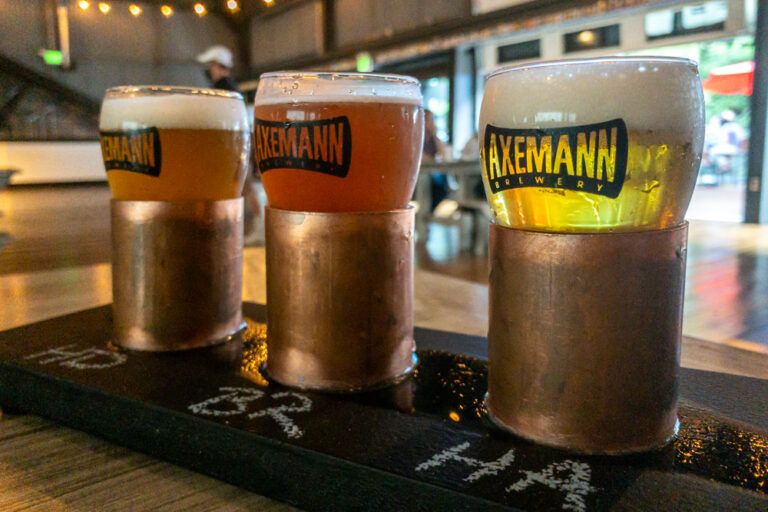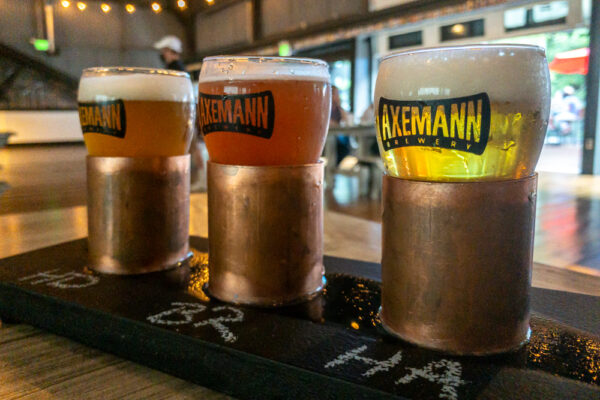 I've visited close to 100 different breweries in PA, and I don't know that I've come across one that is as large or has a more unique setting than Axemann Brewery in Bellefonte.
This brewery, which opened in July 2020, is located within the former Cerro Metal Factory, a 20,000-square-foot space that provides a ton of seating on two floors and a lot of room to expand their brewing capacity as they grow. Even better, the space includes two decks that overlook the stream that runs directly adjacent to the brewery.
I visited this brewery about a month after they opened and, while none of the beers struck me as standouts, they were all very solid, which is quite good for a new brewery (usually there are at least one of two clunkers as new breweries iron out their recipes).
Given the incredible space and the solid foundation they have with their beer, this is definitely a spot to check out.
Voodoo Brewing Company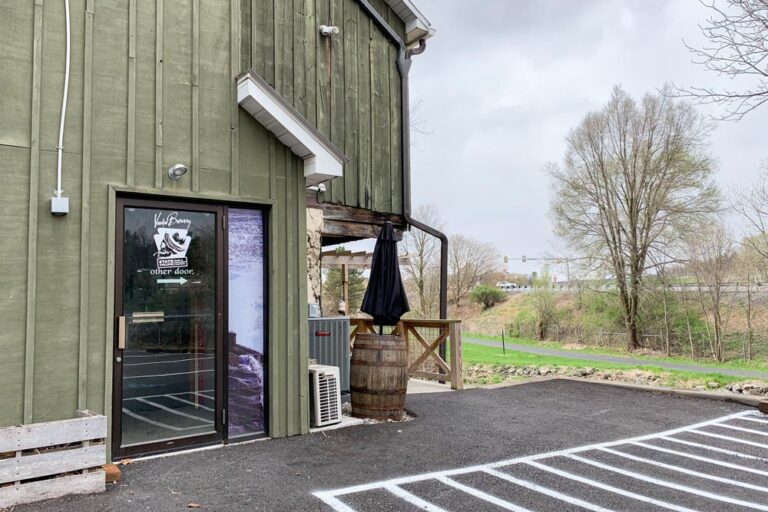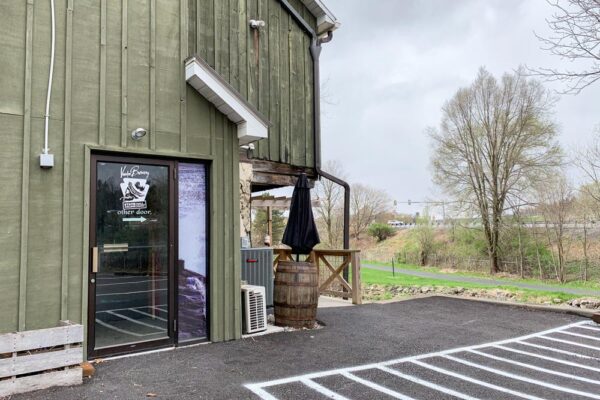 Voodoo Brewing Company is one of Pennsylvania's largest breweries and has brewpubs in 6 different Pennsylvania cities (plus Cleveland). Their brewery in State College is located just a couple of doors down from Happy Valley Brewing Company northeast of the downtown area.
In the interest of full disclosure, I haven't actually visited the Voodoo location in State College (other than to capture the above photo when they were closed). However, having visited 4 of their locations around PA in the past, I feel fully confident in recommending them here.
Voodoo is known for its incredibly inventive and full-flavor beers and is one of my personal favorite breweries in the state. If you like creative and unique beers, this is definitely a spot to check out.
What is your favorite brewery near State College, PA? Let us know in the comments below.
Looking for more places to visit nearby? Check out the best breweries in Altoona, Rusty Rail Brewing, Shy Bear Brewing, and the best State College hikes.