Disclosure: This article may contain affiliate links. We will make a small commission from these links if you order something at no additional cost to you.
My wife and I walked into Grandpa Pete's Bagels. Inside, we looked over the quaint menu board trying to decide which delicious treat to order for a mid-morning snack.
Settling on an Asiago cheese bagel with jalapeno cream cheese, I sat down and devoured one of the most delicious bagels I've had outside of New York City. As we ate, we were treated to a showing of the 1948 movie "The Babe Ruth Story". It wouldn't be an exaggeration to say that, in that moment, I was transported back to the 1950s.
As we continued our stroll down Main Street in the quaint Poconos town of Stroudsburg, I was glad I had decided to visit.
Truth be told, Stroudsburg was an afterthought addition to our trip we'd planned to Milford and Delaware Water Gap National Recreation Area for my wife's birthday. However, we learned that morning that Stroudsburg deserves to be much more than an afterthought for visitors to the Poconos.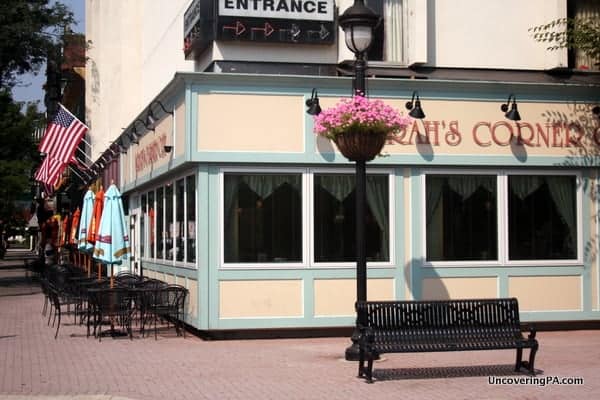 Earlier in the day, while driving into downtown Stroudsburg, I was struck by the feeling that time had stood still. Against the backdrop of the small, local shops and restaurants, new cars looked out of place, and I almost expected to see women walking down the streets in their poodle skirts, men in their letterman jackets. Downtown Stroudsburg looks like a perfect movie set for a 1950s period piece.
That being said, the streets of downtown Stroudsburg are full of shops, restaurants, and even bars that would enthrall visitors from any era. Whether you're looking for that perfect antique, a great bite to eat, or just a peaceful place to stroll, downtown Stroudsburg is a great place to visit.
Check out this photo gallery from my time in downtown Stroudsburg, and then figure out when to plan your visit to this incredibly charming town in the Poconos region of Pennsylvania.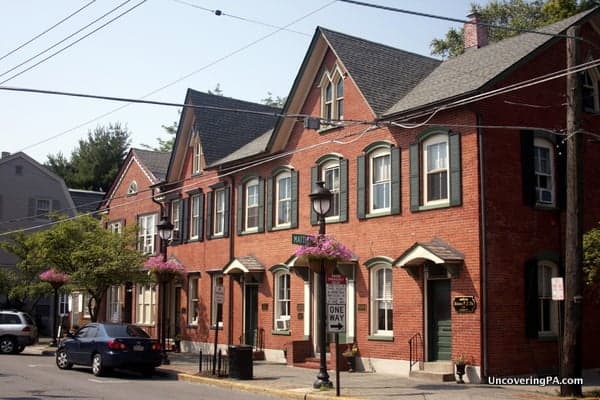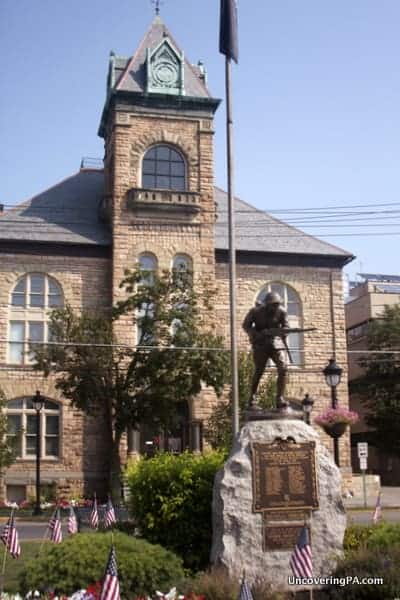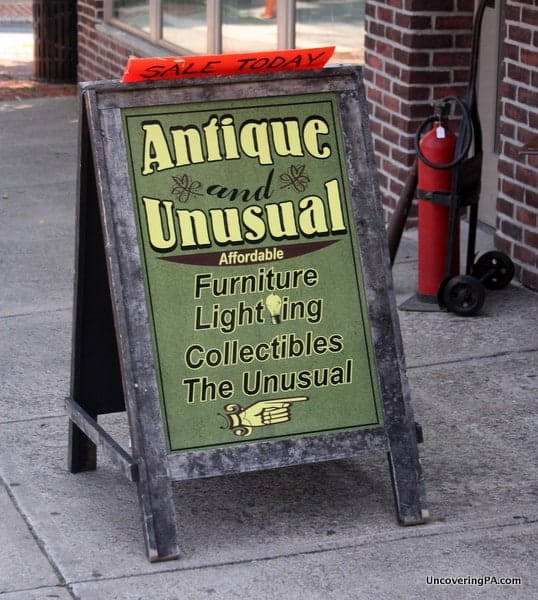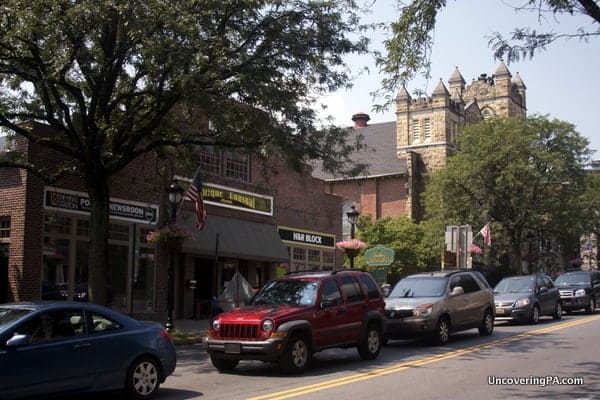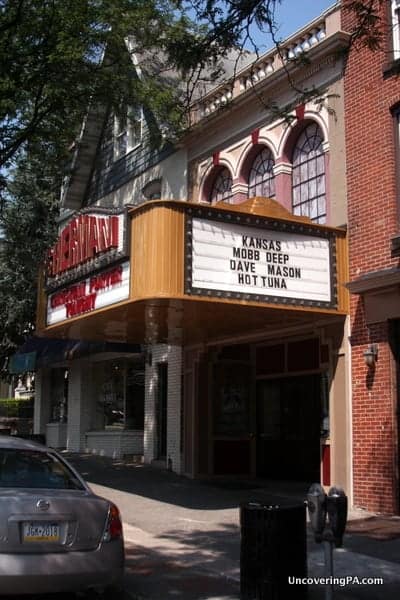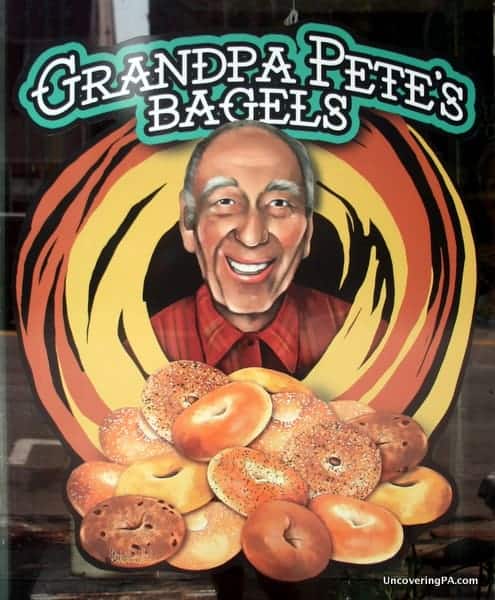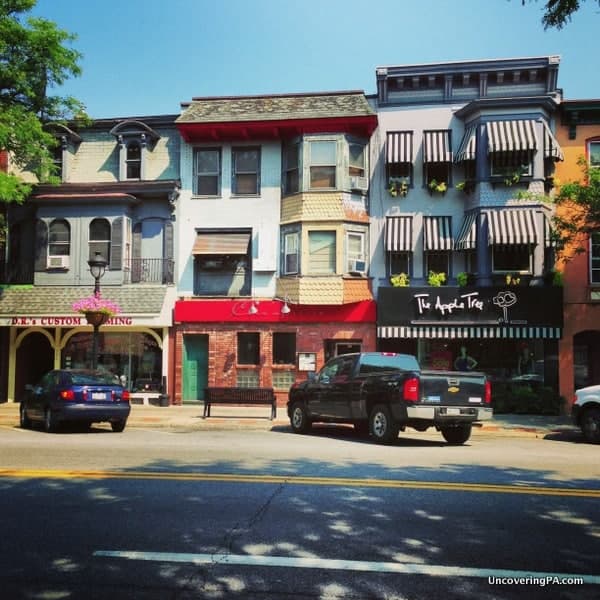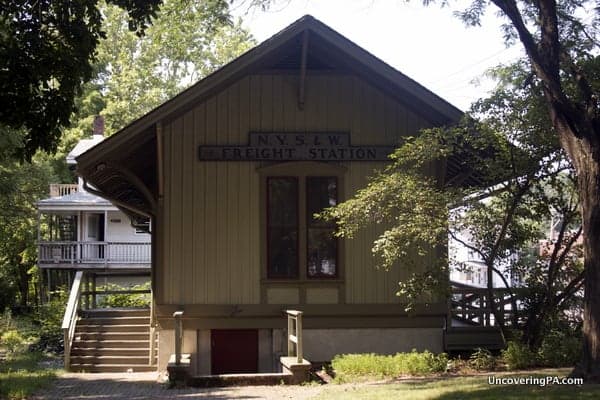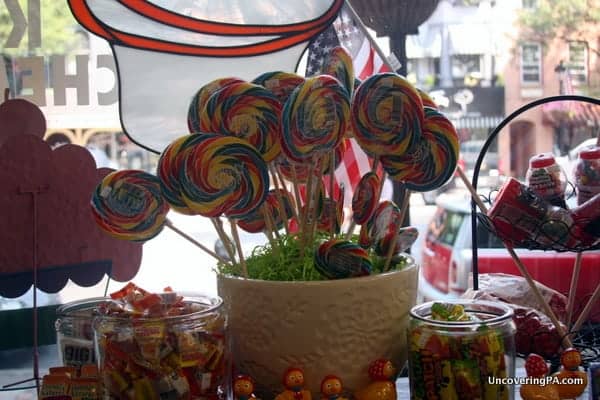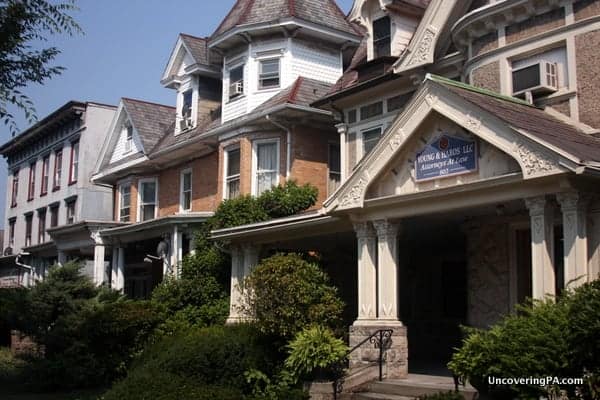 Looking for more to do near Stroudsburg? Check out Columcille Megalith Park, the Pocono Indian Museum, Sango Kura Sake Brewery, Resica Falls, and the waterfalls of Slateford Creek.
See map for other area attractions.