Disclosure: This article may contain affiliate links. We will make a small commission from these links if you order something at no additional cost to you.
There are many great spots hidden away in Rothrock State Forest and one of the best is Indian Wells Overlook
Indian Wells Overlook (which shouldn't be confused with the nearby Indian Lookout) can be found in the northern reaches of the forest in Centre County, PA. It is within a nearly 5,000-acre area of the forest known as the Thickhead Wild Area, which provides an uninterrupted view of wilderness from this overlook, including over the Bear Meadows Natural Area, which is recognized as a National Natural Landmark.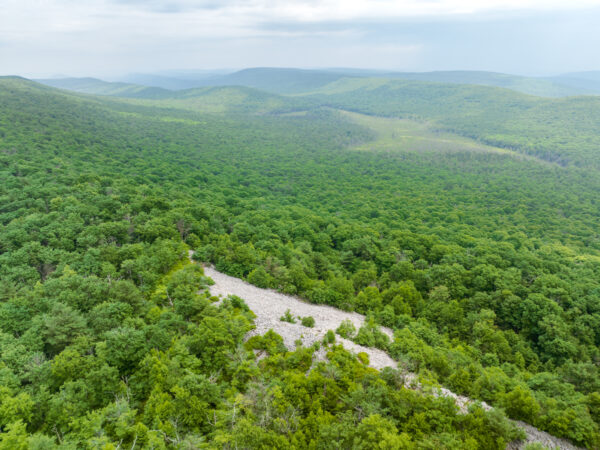 While there are a variety of ways to reach this scenic vista, I'm focusing today on the shortest route, which offers a fantastic 1.4-mile hike in this portion of the Allegheny Mountains.
Here's everything you need to know to find this great spot.
Parking for Indian Wells Overlook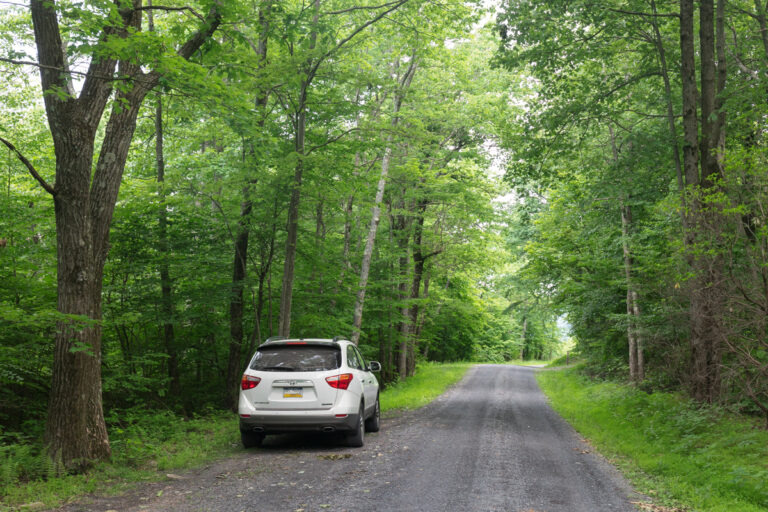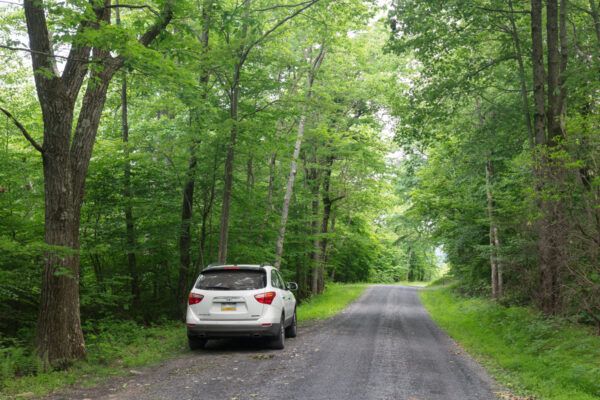 As stated above, there are a variety of places where you could start your hike to Indian Wells Overlook. In fact, since it's on the 327-mile Mid State Trail, you could take a hike of just about any length to get to this beautiful spot. You could also combine this part of the trail with longer backpacking loops through the forest and spots like Shingletown Gap.
That being said, the easiest place from which to access this overlook can be found along Bear Gap Road, a gravel road within Rothrock State Forest. This spot is located between the Big Flats Parking area and Bear Gap Overlook (which is a roadside overlook that's worth a quick stop while in the area).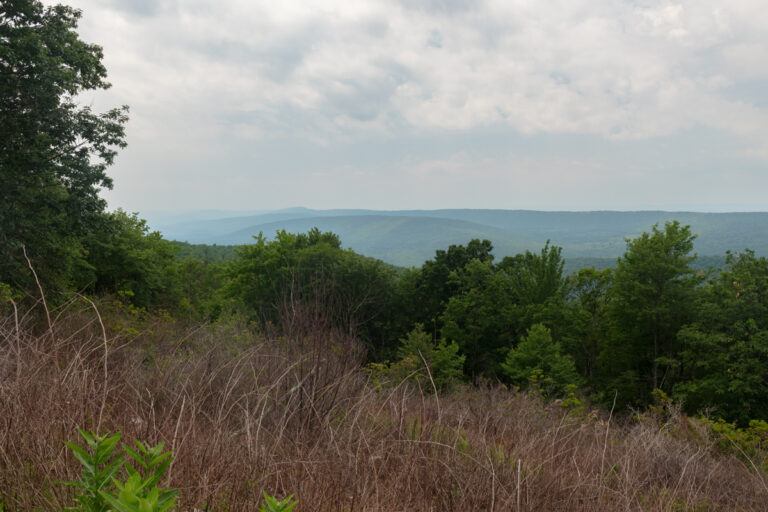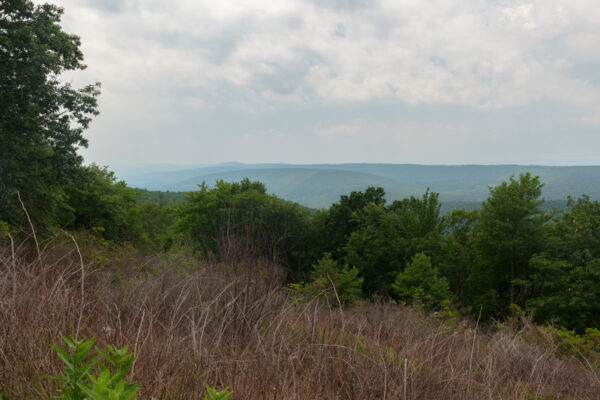 The parking area can be found at approximately these coordinates: 40.726667, -77.789633.
There is no official parking lot here. Instead, pull over on the western side of the road (the right side of the road if approaching this area from State College and points north). There is plenty of room for several cars to park here.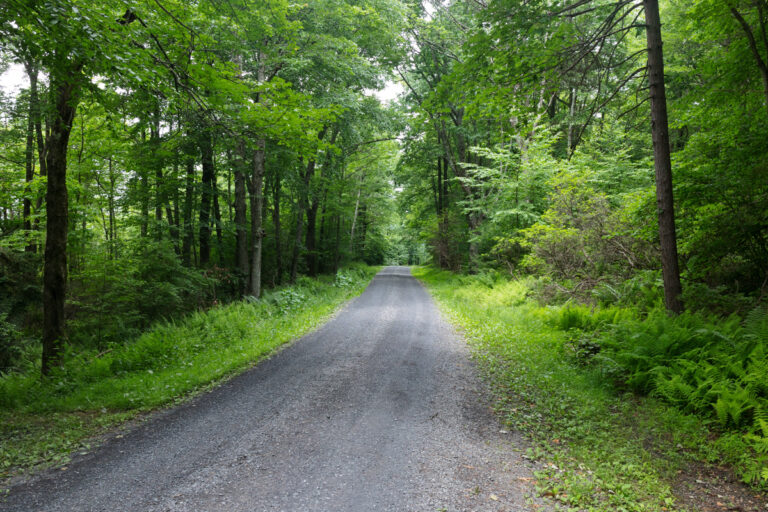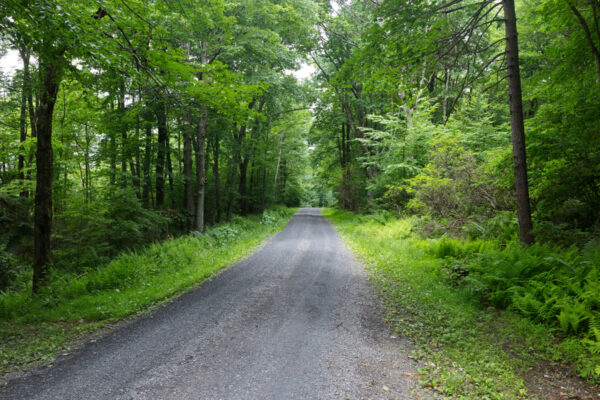 If you access this area from State College and the Tussey Mountain skiing area (via Laurel Run Road and Bear Mountain Road), the roads to this spot are gravel but are in very good shape. As of the summer of 2022, they are perfectly passable in a standard car. If you coming from the south, a vehicle with higher clearance is recommended, but the roads are still in pretty good shape.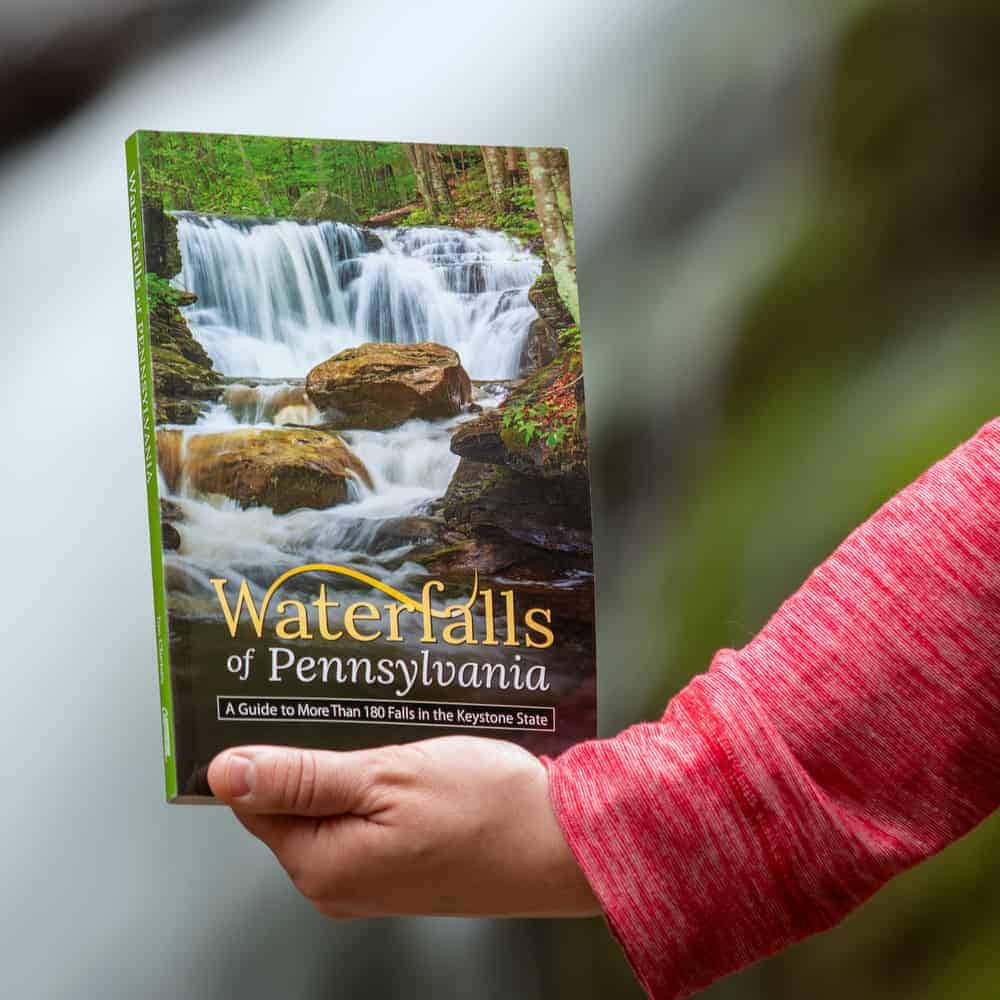 "Waterfalls of Pennsylvania" by Jim Cheney
If you love PA waterfalls, you won't want to miss this waterfall book from Jim Cheney, author of Uncovering PA, featuring more than 180 great waterfalls. Order it now on Bookshop.org or Amazon.
Also note that these roads are not maintained in the winter, so once there is snow and ice on the ground, it's best to wait until spring to visit this overlook.
[Click here for information on how to use the coordinates in this article to find your destination.]
Hiking to Indian Wells Overlook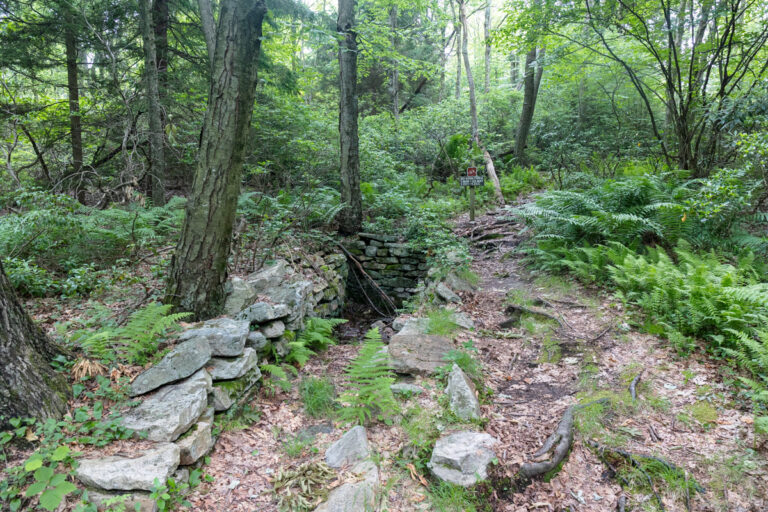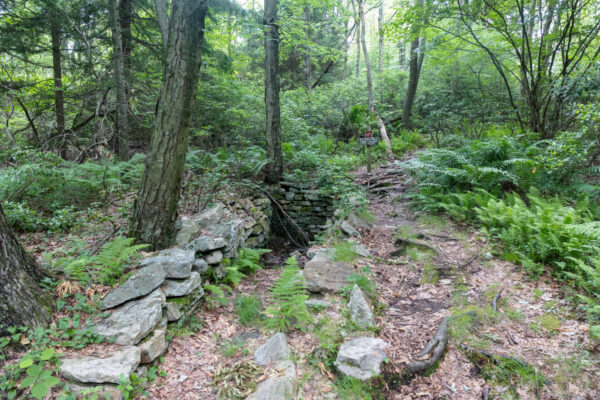 The trailhead for the hike to Indian Wells Overlook is located just south of the coordinates mentioned above. On your left, you'll notice a marker indicating the separation between a wild area and a natural area. While this sign is just a land partition marker, it is located at the trailhead for this hike.
You'll also notice if you look just a few feet up the trail, the stone ruins of Keith Spring. Today, it no longer flows into this stone enclosure but rather into a pipe that comes out near the road. I have no idea of the quality of this water, so I recommend not trying it.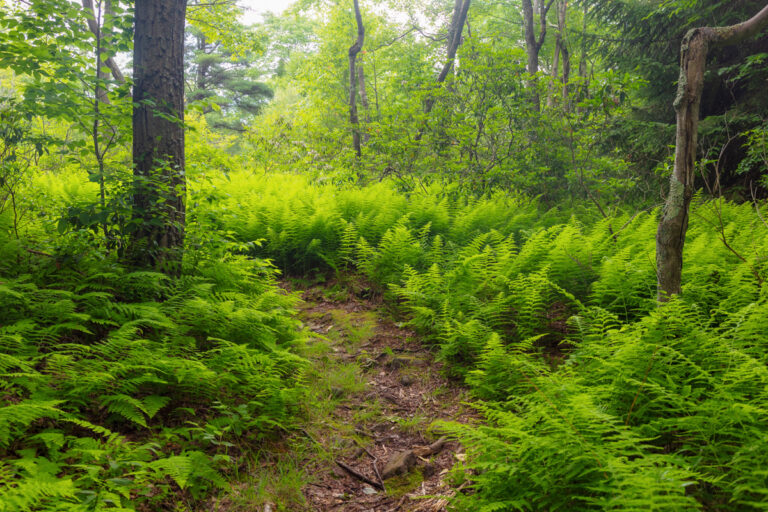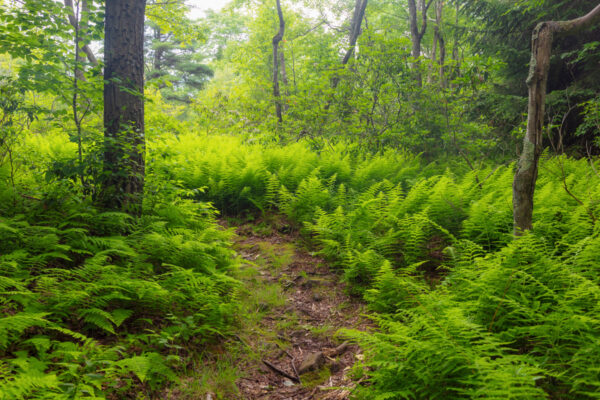 Follow the yellow-blazed trail past the stone remnants of Keith Spring. The trail is narrow and overgrown in spots but is well-marked and easy to follow.
The trail heads uphill toward the ridgeline, gaining about 75 feet of elevation on the trail's 0.2-mile length. If you visit in late June, as I did, you might be treated with blooming mountain laurel, which are plentiful along the trail.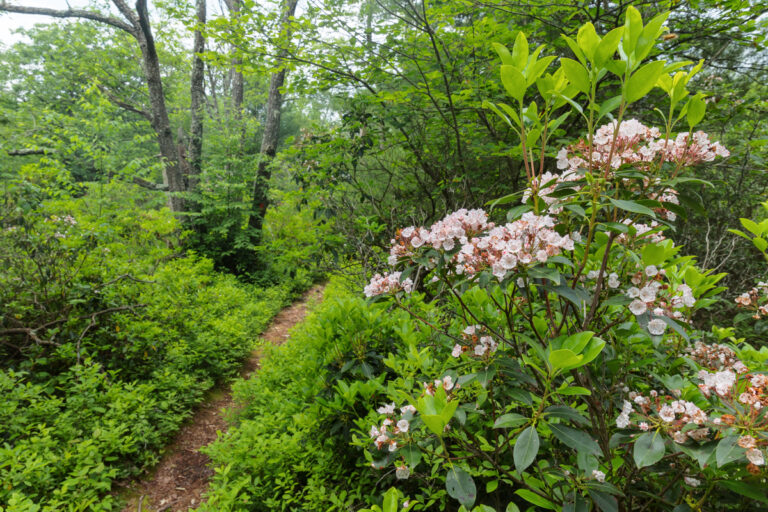 After two-tenths of a mile, the yellow-blazed trail meets up with the orange-blazed Mid State Trail at the following coordinates: 40.726817, -77.786500. There is a trail marker here, which makes it easy to find your way back after the hike. (The sign points the way to Keith Spring but without an official name for the yellow-blazed trail.)
You'll want to turn left onto the Mid State Trail. At this point, the trail is on the ridgeline, and, while it does undulate a bit, it's a relatively flat and easy hike.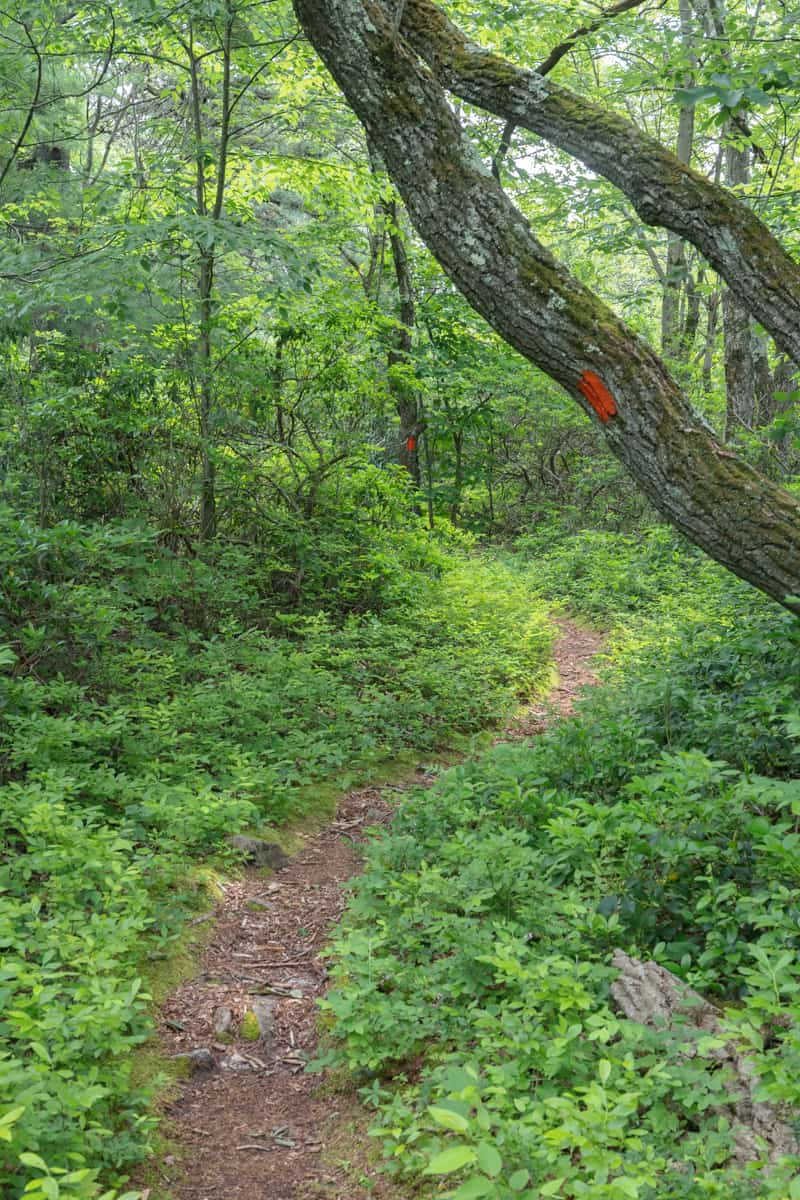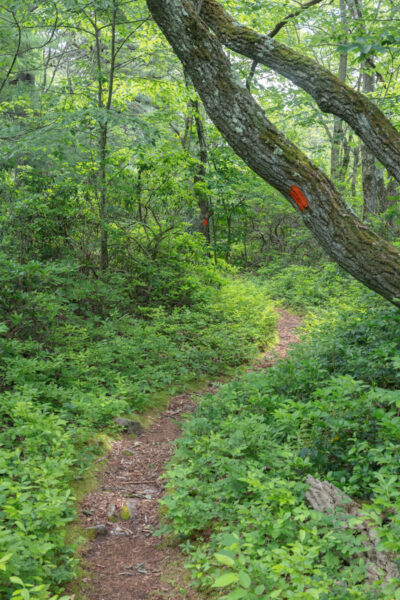 From the trail split to Indian Wells Overlook, it's a half-mile hike on the Mid State Trail. This path is also a bit overgrown in spots but is very easy to follow.
As you get closer to Indian Wells Overlook, the trail gets rockier and rockier, especially after you pass a camping area a few hundred yards from the overlook.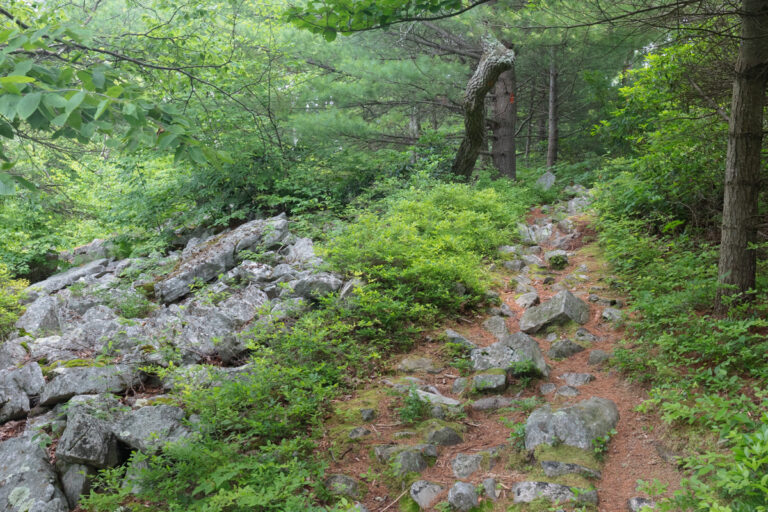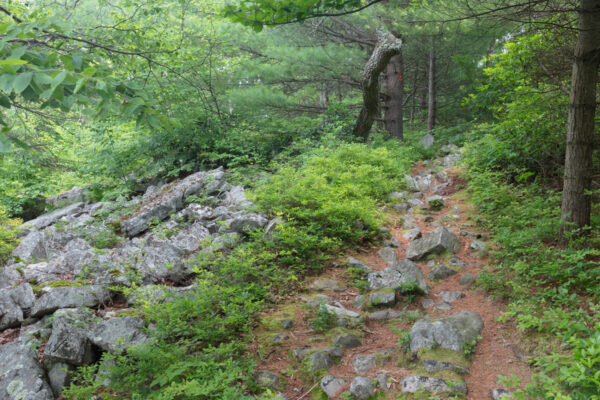 By the time you reach the vista, the trail is entirely on small boulders, which is the same tread that makes up the overlook area. While the hiking isn't overly difficult, make sure to use a bit of extra care so that you don't misstep amongst the rocks.
Seven-tenths of a mile after you leave your car, you'll reach Indian Wells Overlook. While it isn't marked with a sign, it's directly on the trail and you definitely won't miss it.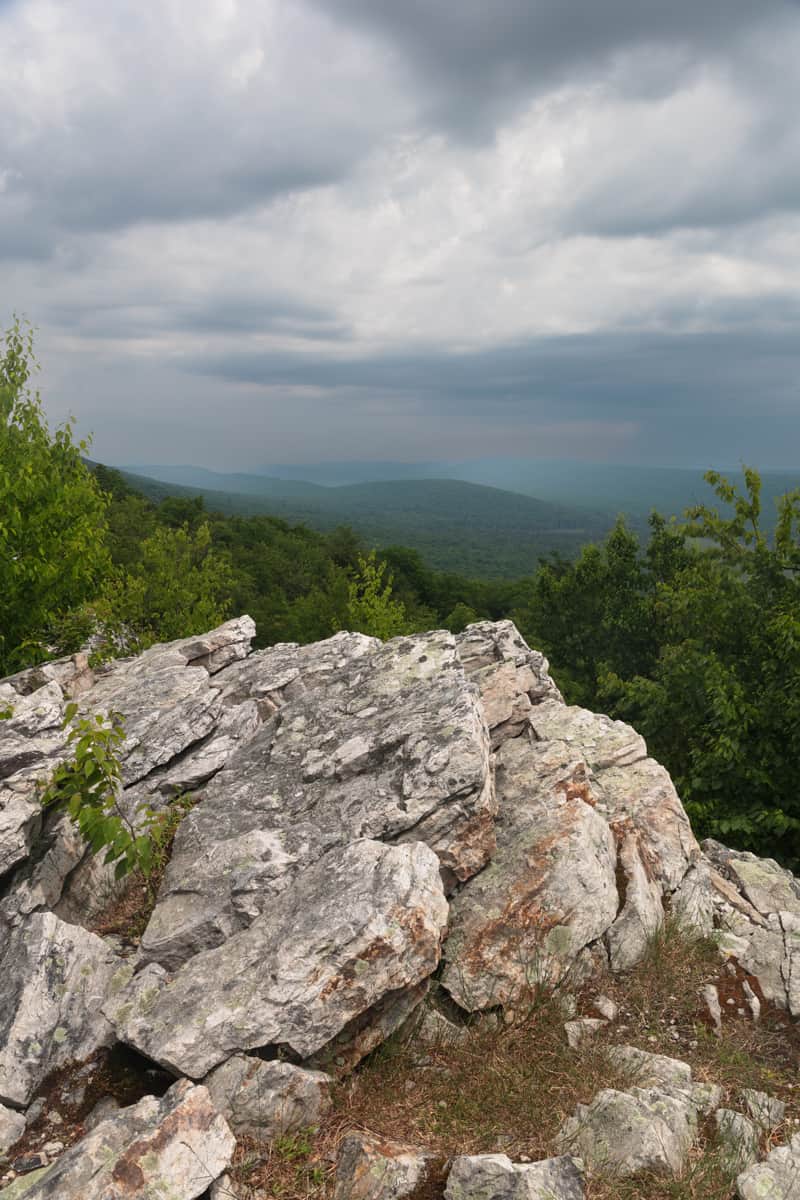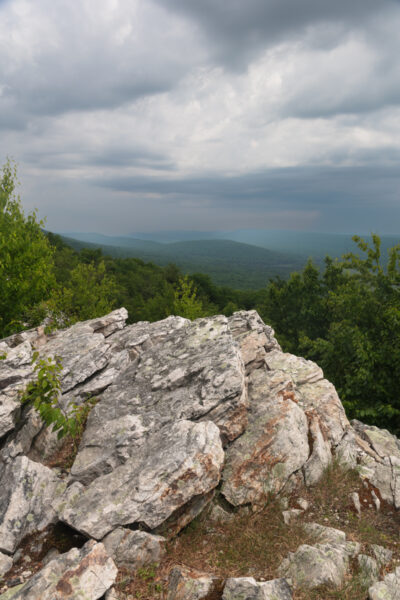 For those that like to hike with coordinates, you can find the overlook here: 40.730253, -77.782263.
The view from Indian Wells Overlook is simply stunning, and it is, without a doubt, one of the best scenic vistas in Pennsylvania. Amazingly, even though you can see for miles and miles, I don't think there is anything man-made that interrupts the view from this spot.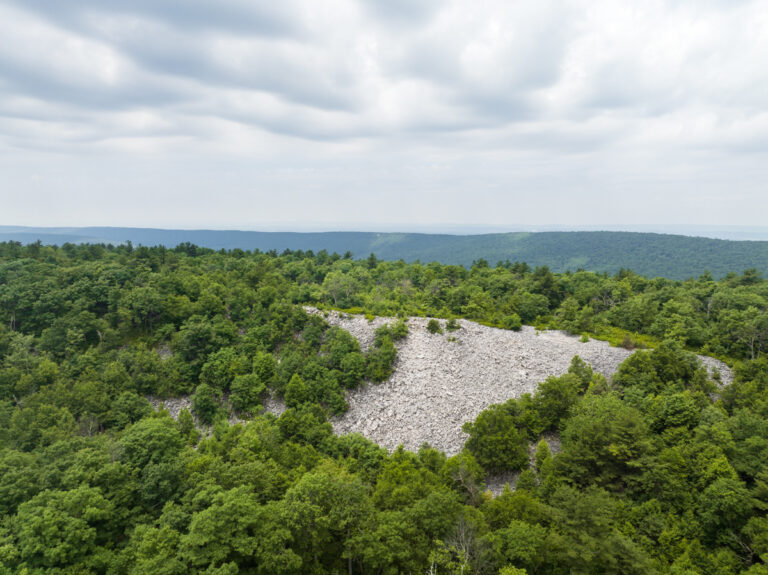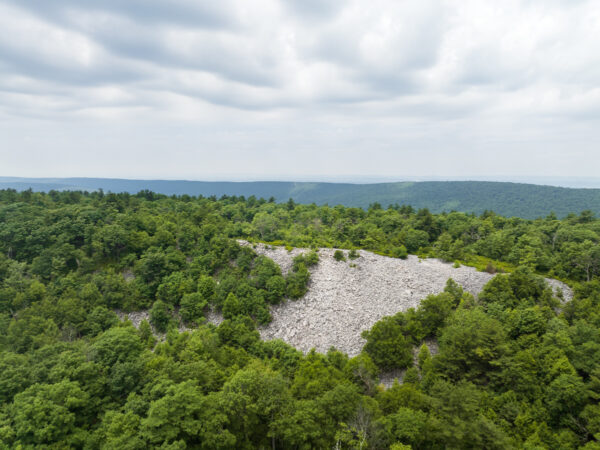 The rocky outcropping atop the ridge is approximately 400 feet in length. So, if you are planning to hike all the way across it, be prepared for a very long stretch of hiking on and over small boulders.
That being said, if you aren't planning to continue your hike further on the Mid State Trail, you can see the beauty of this spot without crossing the entire boulder field.
Once you've had a chance to enjoy the view here, simply retrace your steps for the 0.7-mile hike back to your vehicle, making sure to pay attention for the trail split pointing you back to Keith Spring.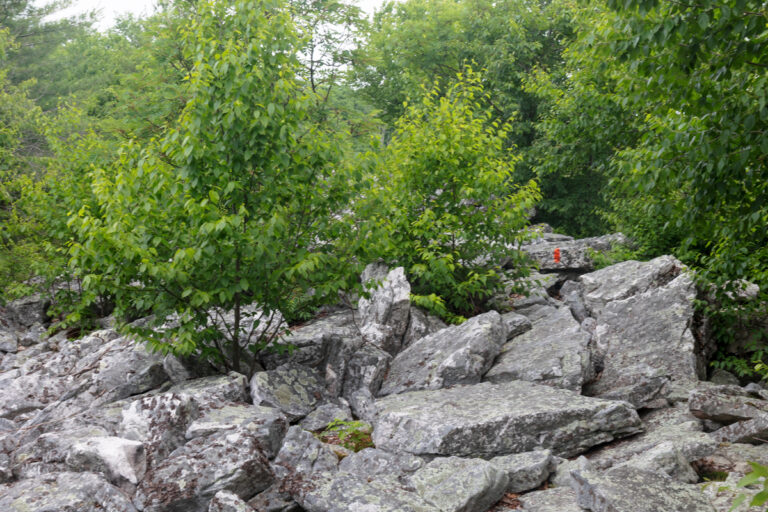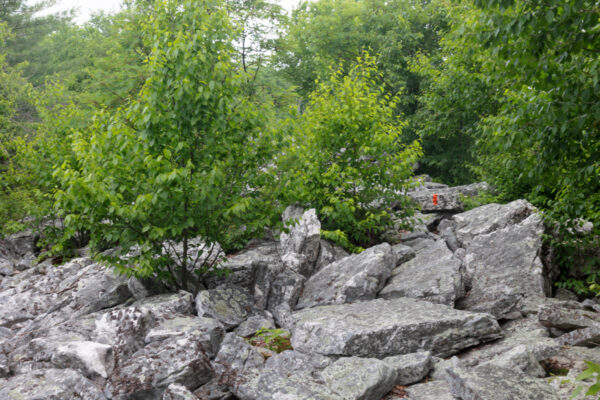 Overall, the hike to Indian Wells Overlook in Rothrock State Forest is really fantastic. While it's not an overly difficult hike (as long as you have no trouble with uneven and rocky terrain), it leads to an impressive overlook that's definitely among the best in Centre County.
This is definitely a hike to add to your list when visiting the area.
Looking for more places to visit nearby? Check out Hawn's Overlook, the best breweries in State College, Mount Nittany, and the Alan Seeger Natural Area.