Disclosure: This article may contain affiliate links. We will make a small commission from these links if you order something at no additional cost to you.
When you think of Johnstown, PA, it's likely the city's historic and tragic floods come to mind. However, this is also a city that has a very rich immigrant and industrial history. So, wanting to learn more about this part of the area's past, I took some time to visit the Heritage Discovery Center with my family.
The Heritage Discovery Center has been located just outside of downtown Johnstown since 2001. Its building was constructed in 1907 for the Germania Brewing Company. Over its years, it was also a meat packing facility and a paper mill, among other things. There are still ghost signs on the outside of the building that showcase its history as a paper mill.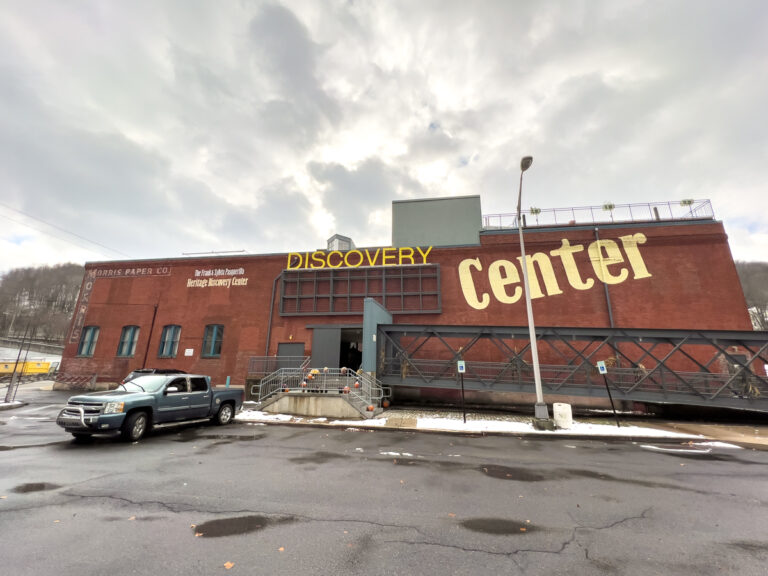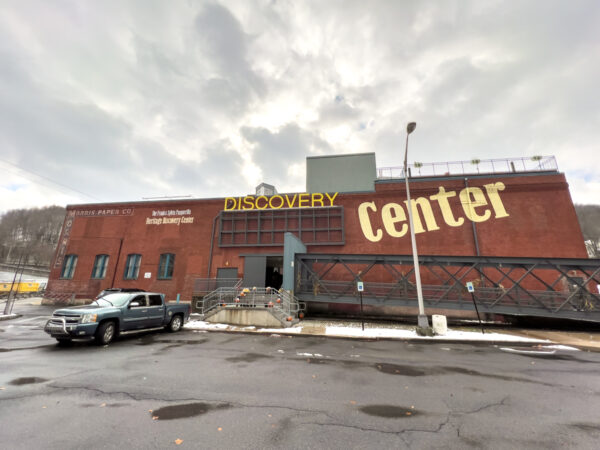 The architecture of the building has been very well preserved both on the exterior and in the interior of the space, so make sure to take a bit of time to appreciate it during your visit.
The Heritage Discovery Center in Johnstown is actually two museums in one. That's because the first two floors are taken up by historical and cultural exhibits while the third floor is home to the Johnstown Children's Museum. That makes it a great spot to visit whether you are exploring Cambria County with kids or are looking for local history information.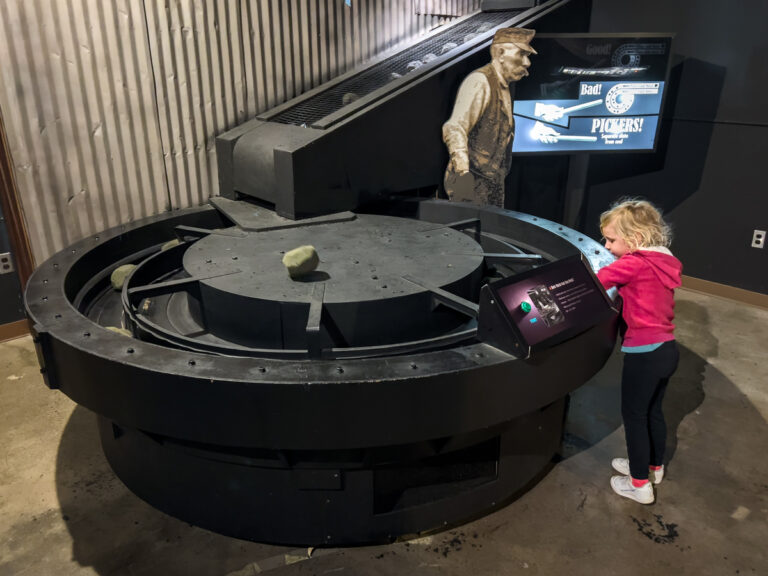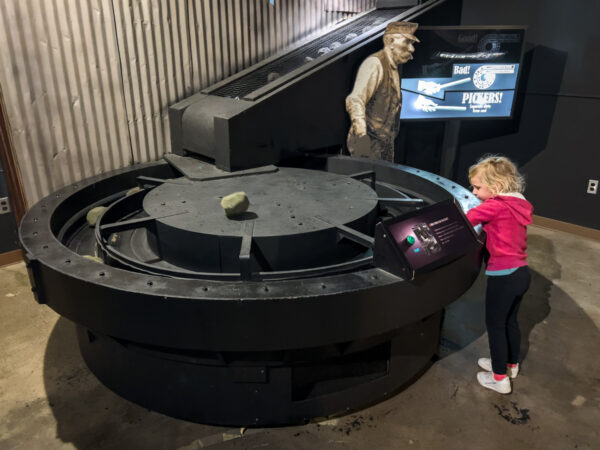 The museum more or less totally overlooks the history of the devastating Johnstown Flood of 1889, saving that for their sister museum, the Johnstown Flood Museum (You can get a combo ticket here if you plan to visit both spaces.) That allows this space to focus more on the stories of immigration and industry in Johnstown.
The first floor of the Heritage Discovery Center is known as "America: Through Immigrant Eyes". This large permanent display walks visitors through what life was like for immigrants coming to Johnstown, starting with when they arrived in the country and through what life looked like for them in the city.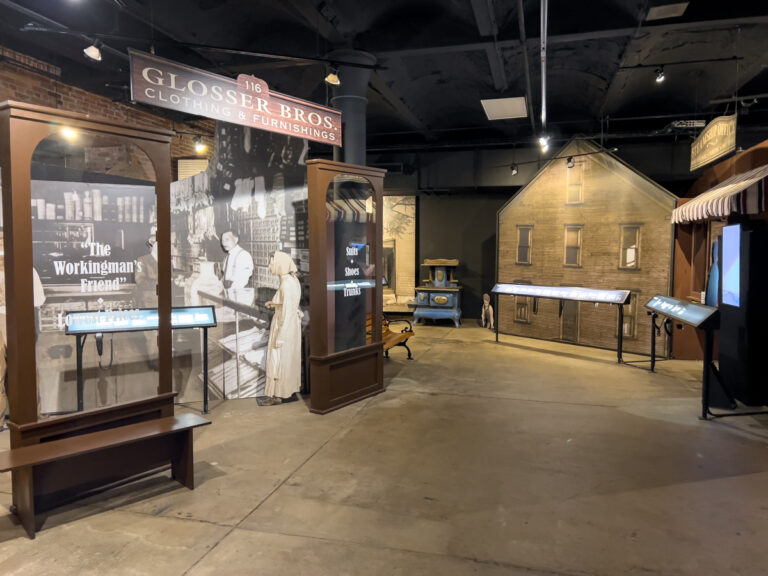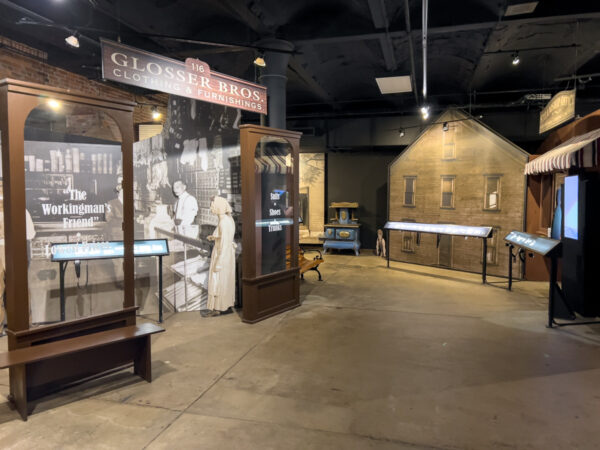 Visitors can pick up scannable cards for different people, each representing a real immigrant to the area, and ranging in both age and gender. This lets you choose someone that somewhat closely resembles who you are, something that my kids quite enjoyed.
At various points, you can scan your card and learn about this historical person's journey to Johnstown and their life in Cambria County.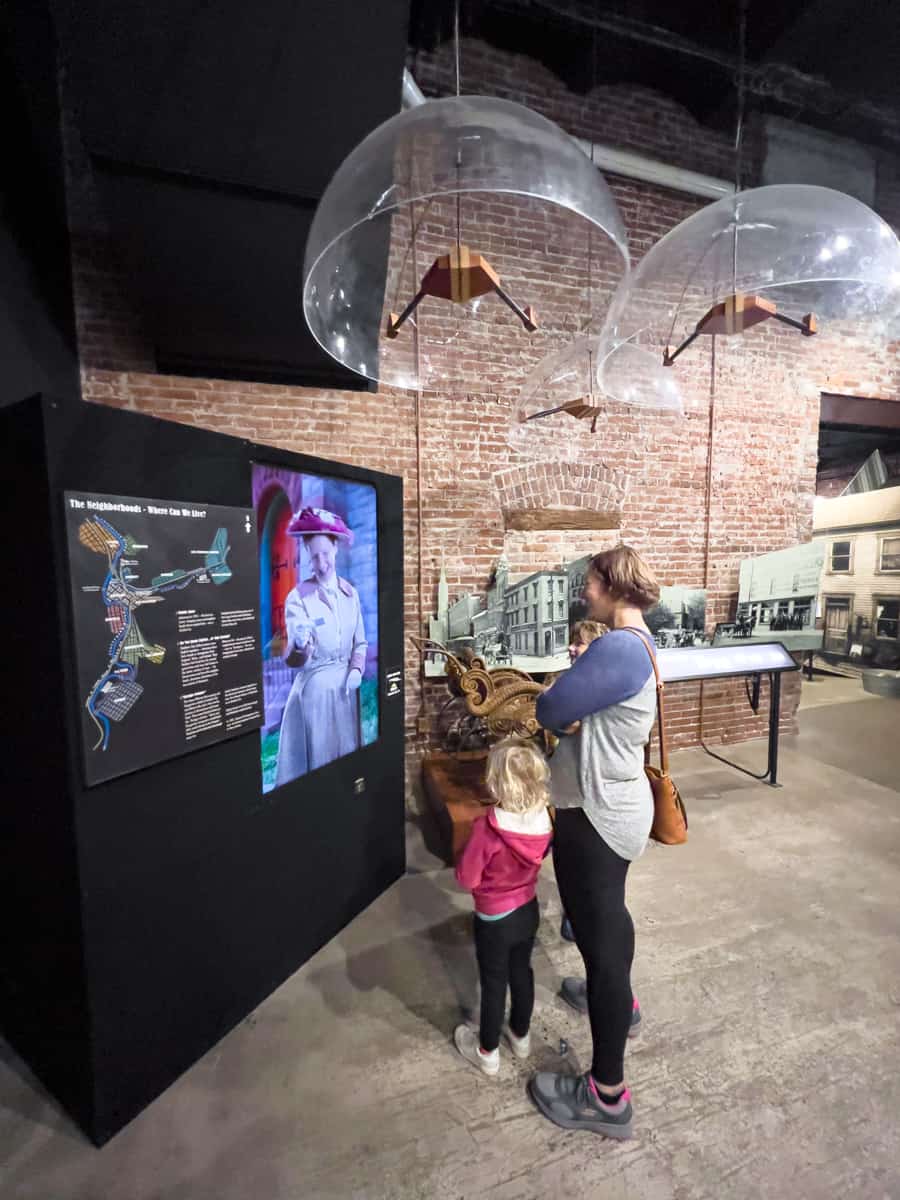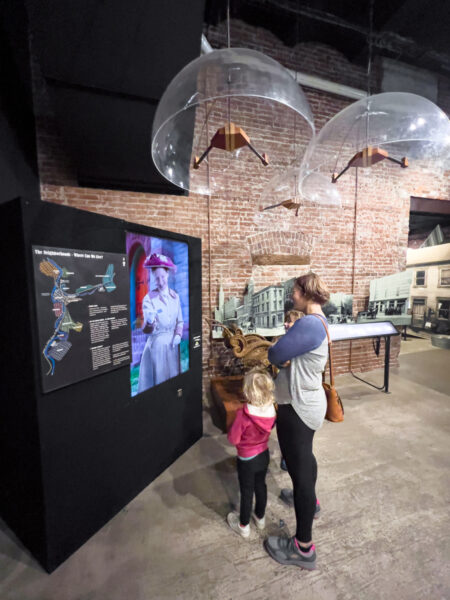 It's worth noting that some of the content here is intentionally xenophobic, which helps to show some of the challenges faced by immigrants to Johnstown. I think this is an important inclusion and is handled in a way that is effective but unlikely to cause offense to museum guests.
Still, it's worth noting ahead of time, especially if visiting with kids.
This exhibit space is immersive thanks to not only the interactive cards, but other interactive exhibits, great signage, and nicely designed spaces. These include a replica coal mine with some activities for kids, videos of immigrant lives, and several handheld devices that offer stories of immigration to the area.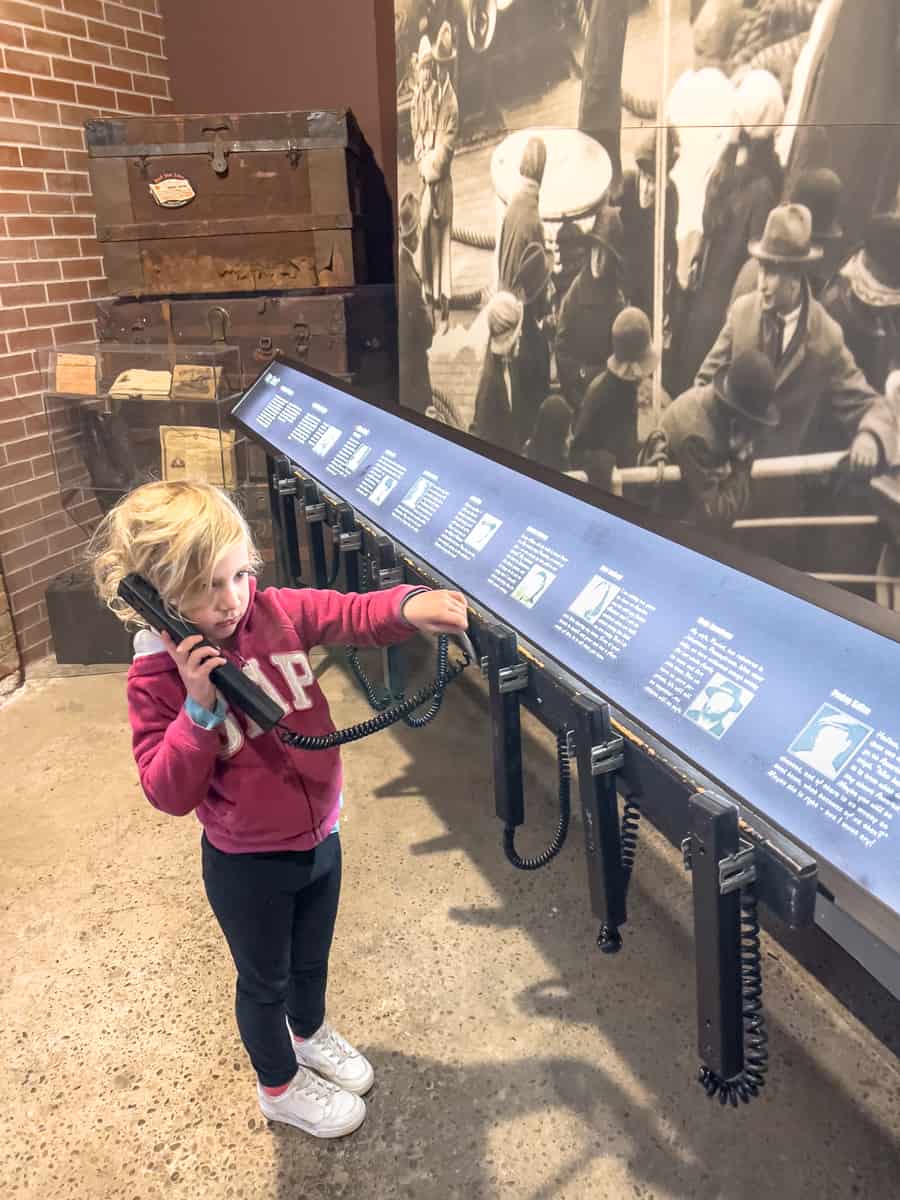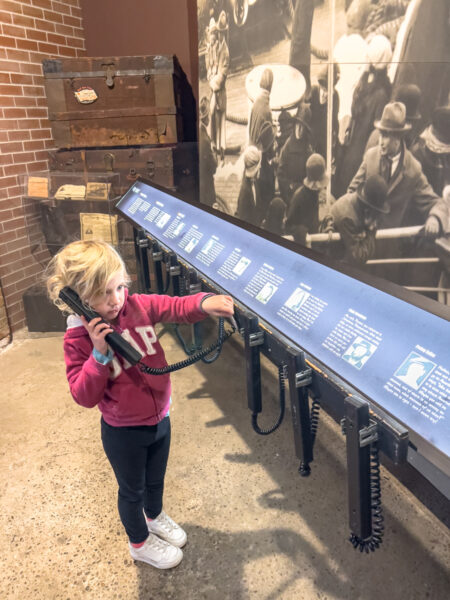 Overall, this floor is a really well-done exhibit, and while it tells the story from a lens of Johnstown, it's a story that was repeated in industrial cities across the United States in the 19th and early-20th centuries (and still to this day in many respects).
The second floor of the museum is largely taken up by temporary exhibition space. To be honest, I didn't spend a ton of time in this space, but during my visit, it offered a history of Johnstown in objects.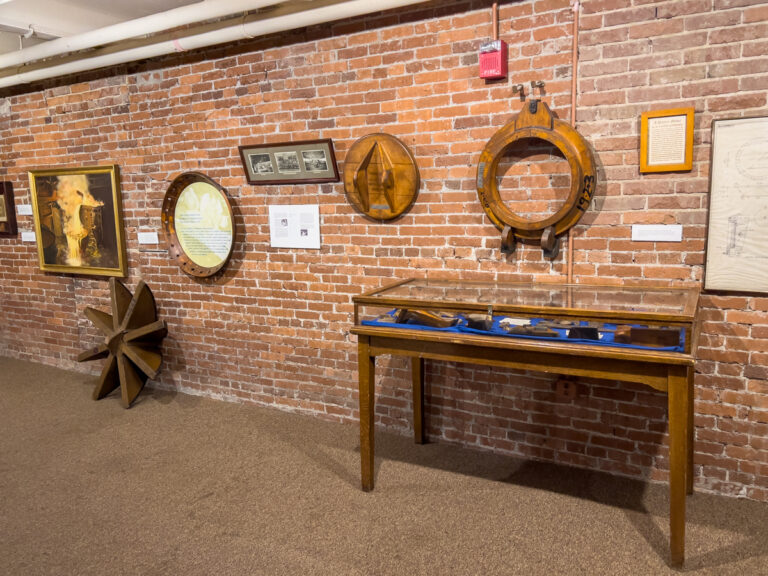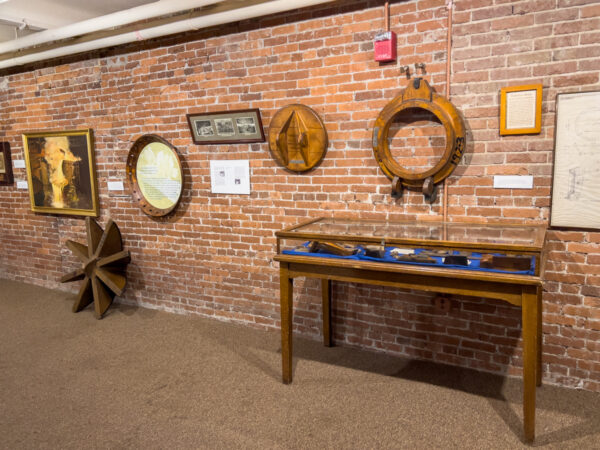 This space was focused on some of the more area-specific industries, and while interesting and well done, didn't pique my personal interest as much as the first-floor exhibits did. And, while it gives a nice overview of these subjects, those wanting to delve more deeply into these areas should check out the Cambria County Historical Society Museum in Ebensburg.
The third floor of the Heritage Discovery Center is home to the Johnstown Children's Museum. It's worth noting that this museum is part of the entire museum, so there is no separate admission for this part of the space.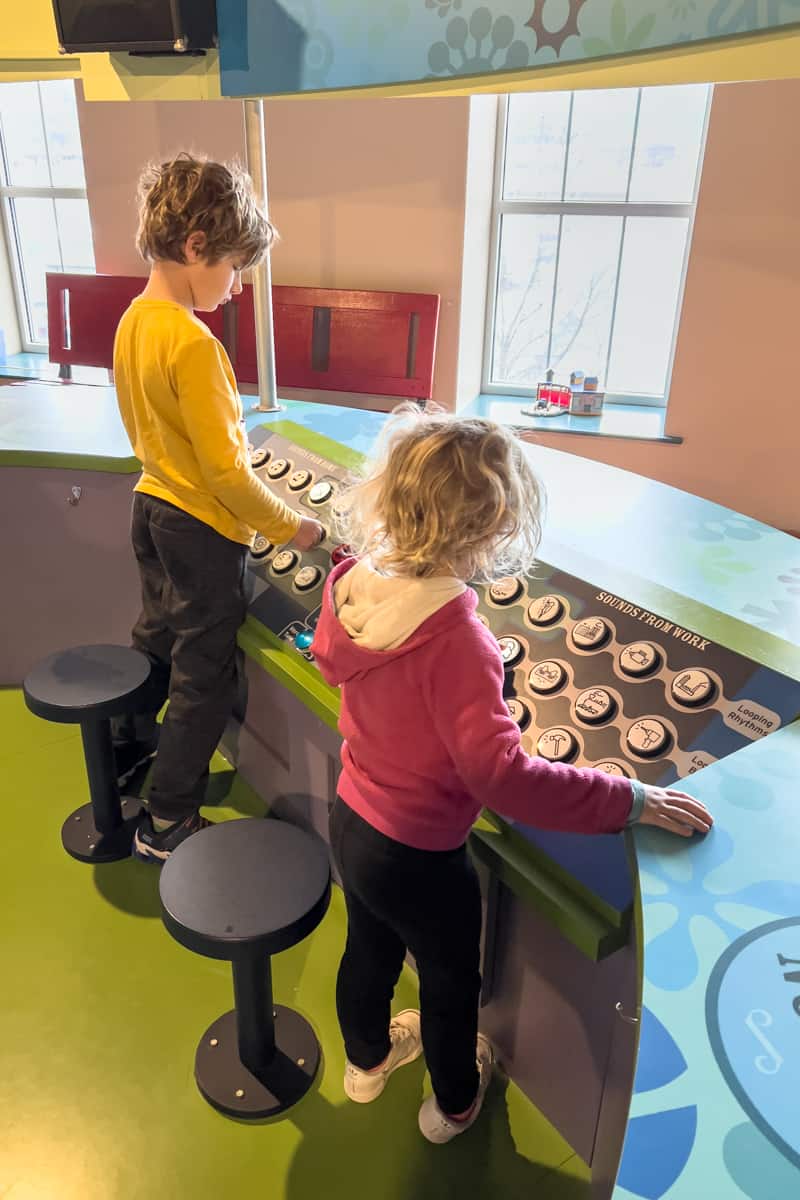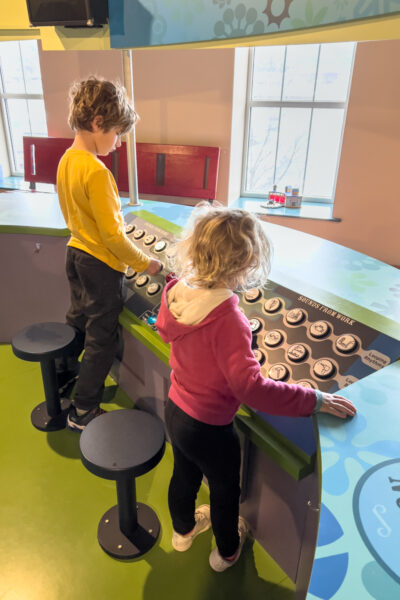 I've visited a lot of children's museums around PA and further afield during my travels with my family, and this is definitely one of the most unique ones I've been to. It also does a great job of not just having fun play areas, but also tying many of them into the large industrial and historical themes of the entire facility.
My kids (who were 4 and 8 when we visited) most enjoyed the large two-story coal mine recreation. This space allowed them to climb up through the narrow confines of a mine to the top, where they could take a two-story slide down to the bottom. The outside of this mine is really well done and even features a recreation of the historic Johnstown Inclined Plane.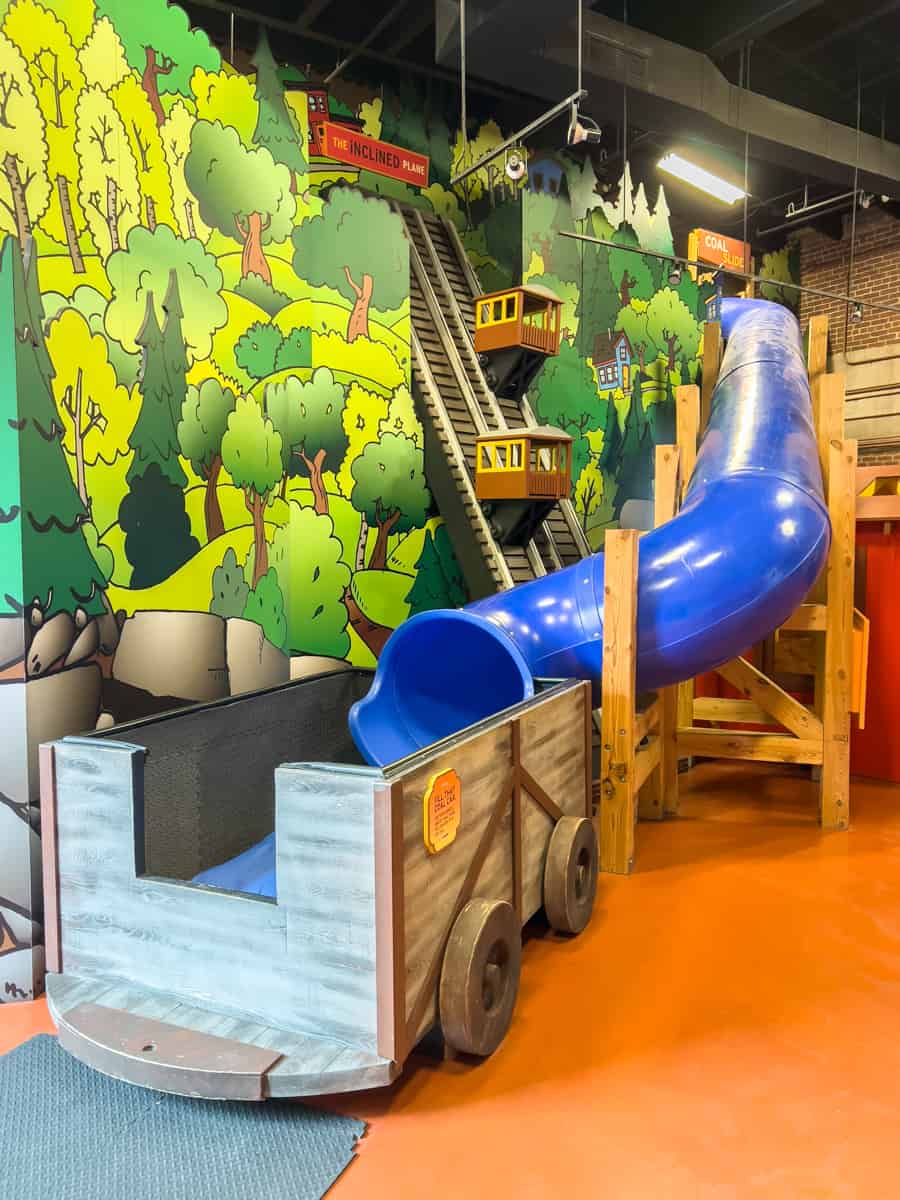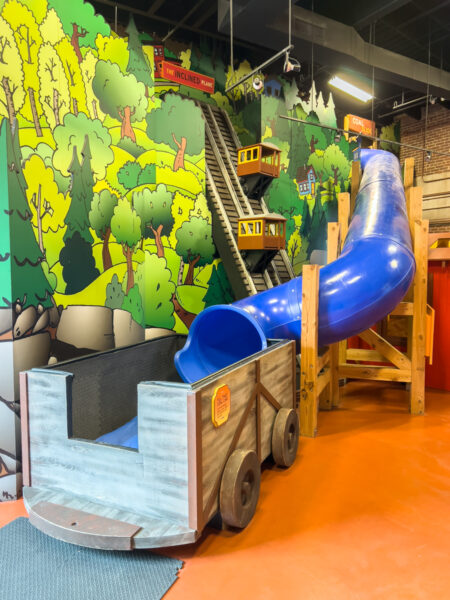 If you can get kids away from the fun of just running and climbing through this space, there are also educational components here to teach kids about coal and what it was like to work in a mine.
There is also a large water table area here that allows kids to both splash around and learn about concepts like water movement. Somewhat macabrely, one of the activities allowed kids to build dams and recreate a flood through a valley, just like the Johnstown floods. However, kids just see this as a fun activity trying to wash away houses or keep them safe.
Spread throughout this space, there are a lot of other activities including imaginative spaces like a grocery store, a doctor's office, a beauty salon, and a theater. There are also more hands-on activities like science experiments and art activities for kids.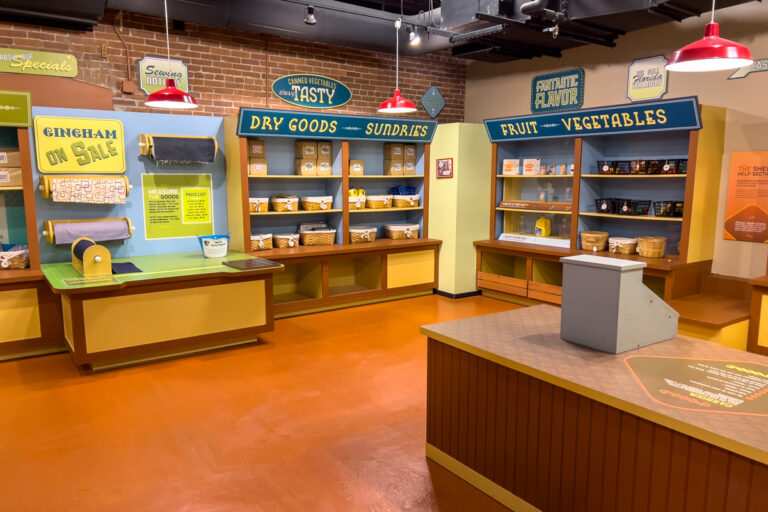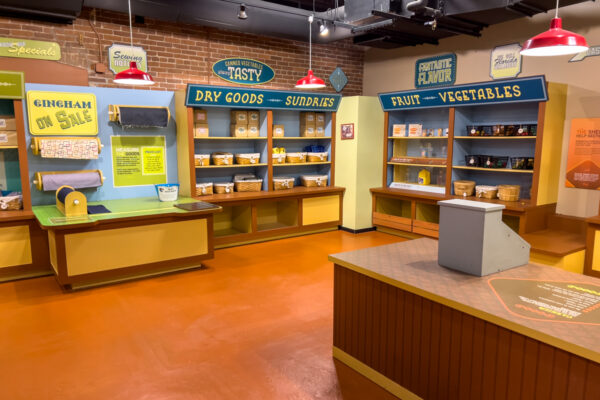 While on the third floor, make sure to take time to step out onto the rooftop garden as it provides both some interesting plants to look at, as well as nice views of this portion of Johnstown.
Before leaving the Heritage Discovery Center, make sure you don't miss the three-story Iron & Steel Gallery. This gallery features a film and exhibits related to Johnstown's once-prominent iron and steel industries (which can still be seen around town at spots like the Cambria Iron Works).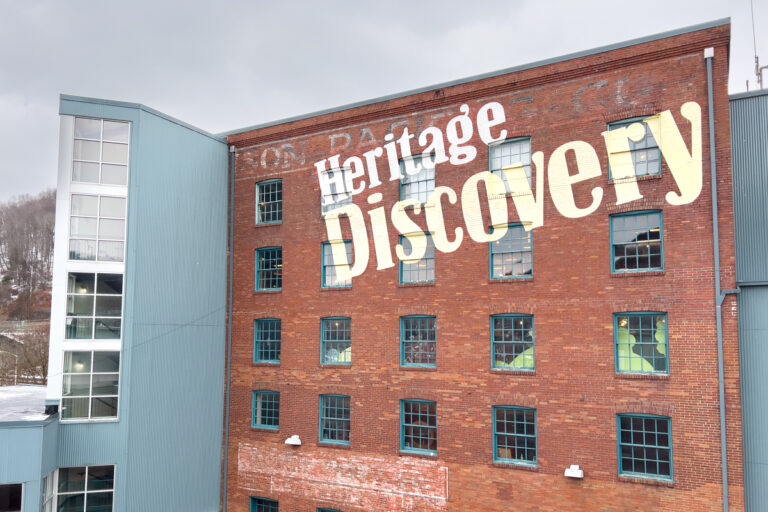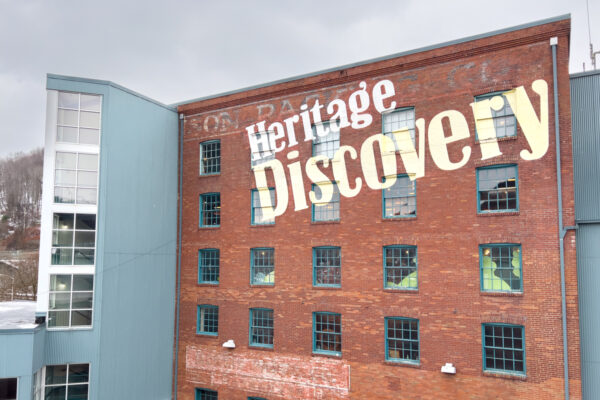 Somewhat embarrassingly, I missed this gallery during my visit as it's located a bit disconnected from the rest of the displays, so I can't provide specific comments on this section. However, from the photos on the center's website, this is definitely somewhere I want to revisit to make sure I get to explore.
Overall, the Heritage Discovery Center in Johnstown is an excellent museum. While I'd recommend visiting one of the two flood museums if you only have time to check out one spot in town, this is definitely a spot that's worth making time for, whether you are interested in the historical displays, the children's museum, or both!
Looking for more places to visit nearby? Check out Hinckston Run Falls, Idlewild Amusement Park, and the covered bridges of Somerset County.
---
Heritage Discovery Center
Hours: Monday-Saturday: 10a-5p
Sundays: 12p-5p
Closed Tuesday-Wednesday in the winter

Cost: Adults: $10, Kids: $8

Website: JAHA.org

Address: Broad St
Johnstown, PA 15906
See map below for other area attractions.
---