Disclosure: This article may contain affiliate links. We will make a small commission from these links if you order something at no additional cost to you.
There are several impressive roadside waterfalls in Pennsylvania, but none as impressive as Hinckston Run Falls near Johnstown.
Hinckston Run Falls drops 60 feet off of stone cliffs into an impressive pool below. According to information online, Hinckston Run Falls is not naturally occurring but was created when Hinckston Run Reservoir was created in 1904. The route of Hinckston Run was altered and instead directed to flow over these cliffs before continuing on its regular path towards the Conemaugh River.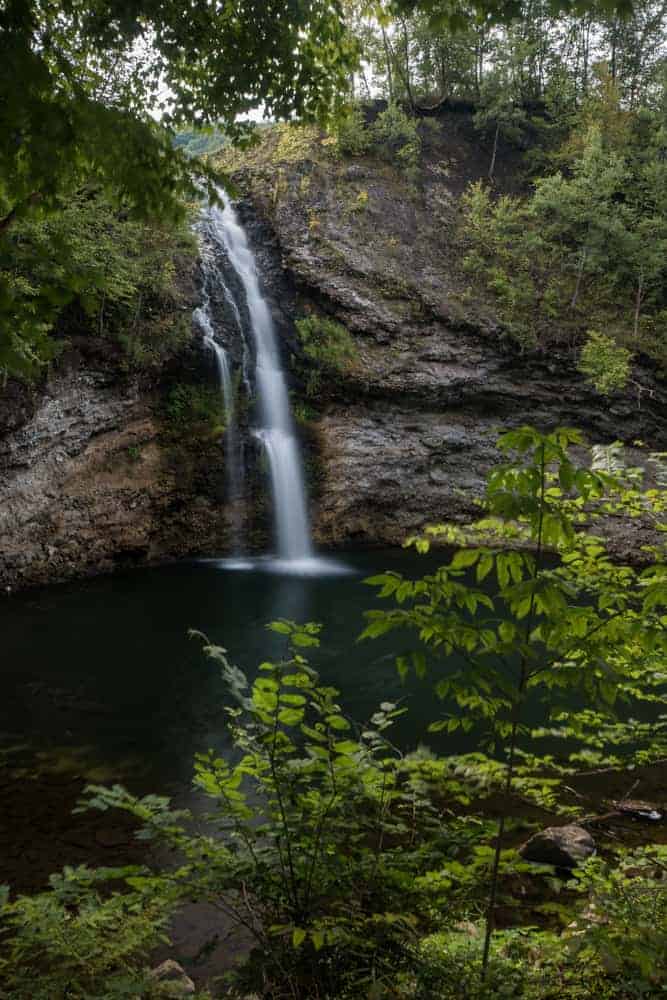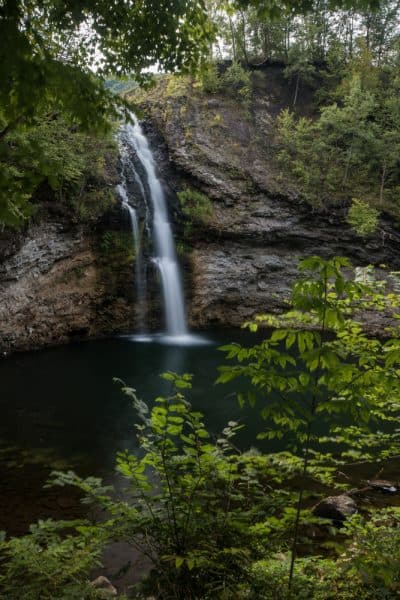 However, if you didn't know that Hinckston Run Falls wasn't natural, you would never know as there is nothing man-made in appearance around the falls.
In addition to its incredible natural beauty, what makes Hinckston Run Falls so great is how easy it is to reach.
The waterfall is located at a bend in the aptly named Waterfall Drive. In fact, the best view of this waterfall can be found sitting in your car as the waterfall sits only about a hundred feet from the edge of the roadway.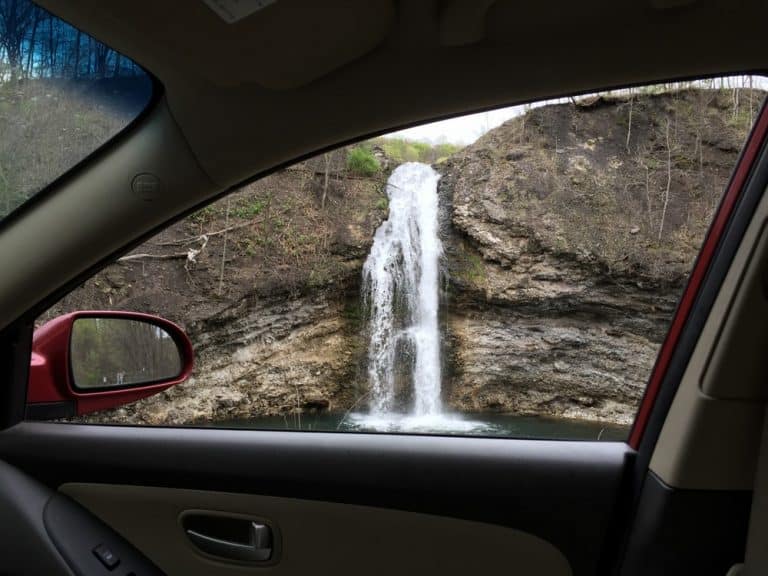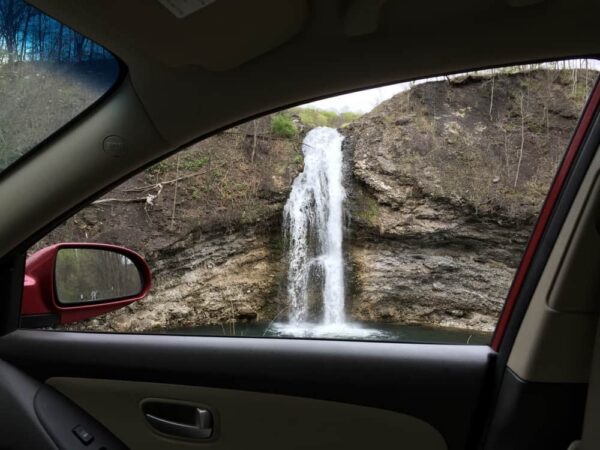 This is fortunate for two reasons. One, the land around the falls is private property and you aren't allowed to actually leave the roadway to get a closer look. Secondly, much of the roadside has been marked with "No Parking" signs, which ensures that any visit to this waterfall will be short.
Nevertheless, this waterfall is impressive enough that it's worth these restrictions to see it if you happen to be traveling through the Johnstown area.
The height of Hinckston Run Falls makes it one of the tallest waterfalls in the western half of the state. The beautiful green pool below the falls and the imposing cliffs surrounding it creates an almost otherworldly scene, even if you do have to view the waterfall from your car.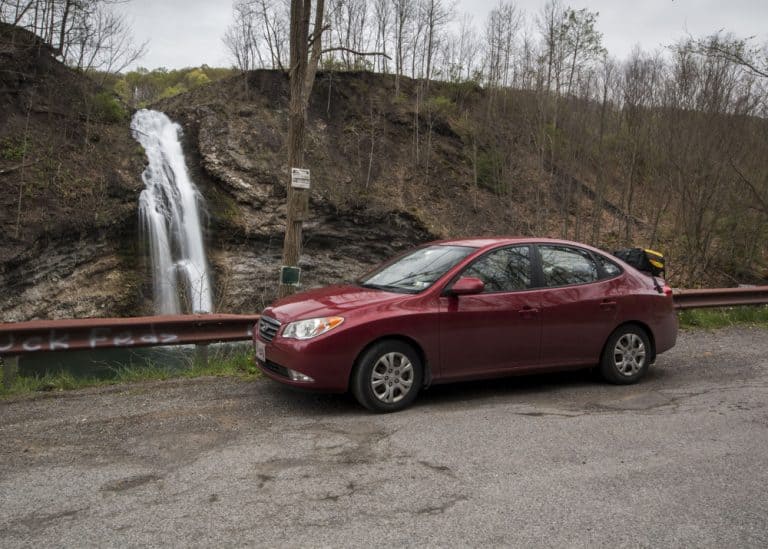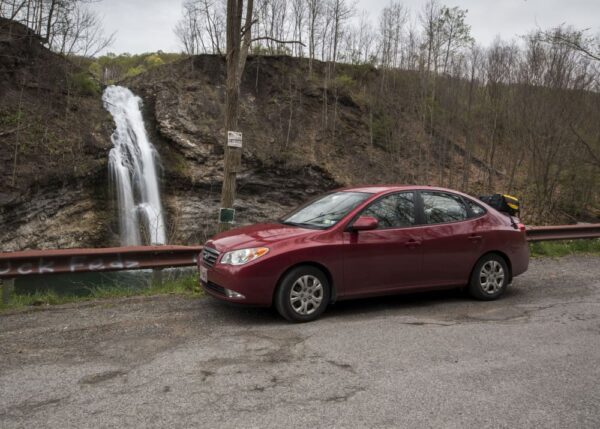 Even better, since it flows from a dammed lake, it tends to have water throughout the year, making this a great waterfall to check out if others in the area are running low.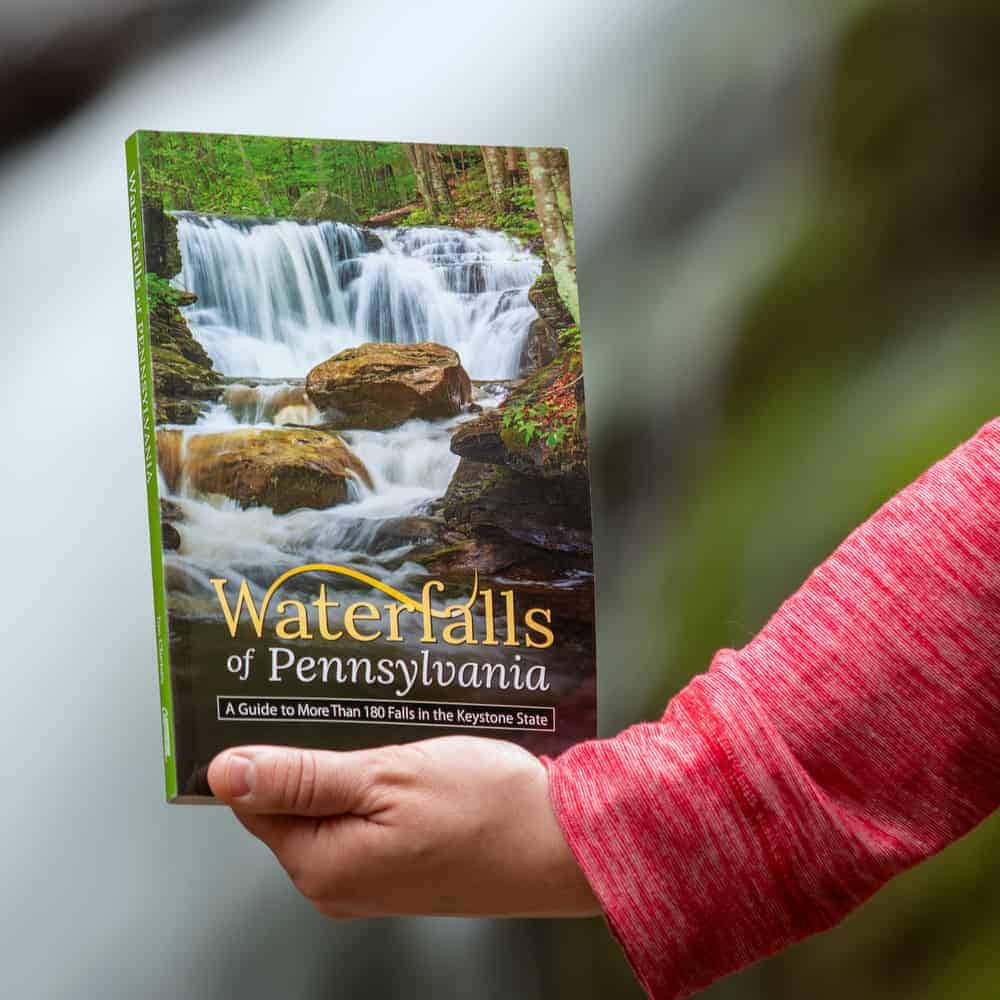 "Waterfalls of Pennsylvania" by Jim Cheney
If you love PA waterfalls, you won't want to miss this waterfall book from Jim Cheney, author of Uncovering PA, featuring more than 180 great waterfalls. Order it now on Bookshop.org or Amazon.
So, the next time you are looking for a beautiful waterfall near Johnstown, Pennsylvania, take the short trip over to Hinckston Run Falls.
How to Get to Hinckston Run Falls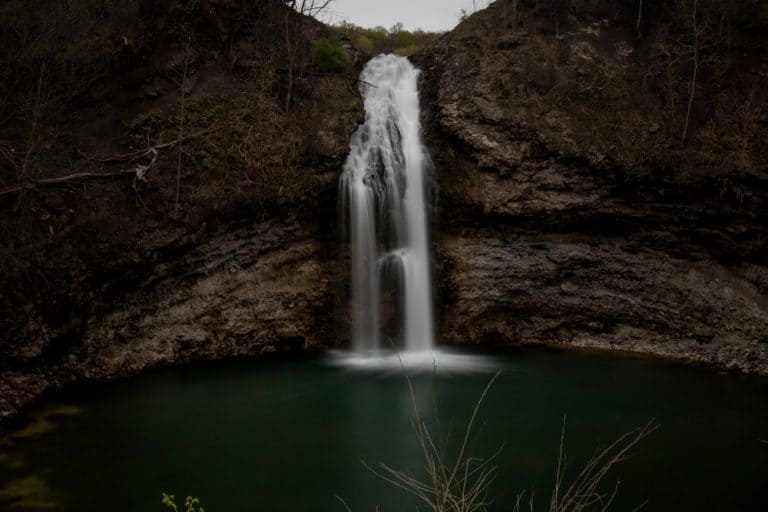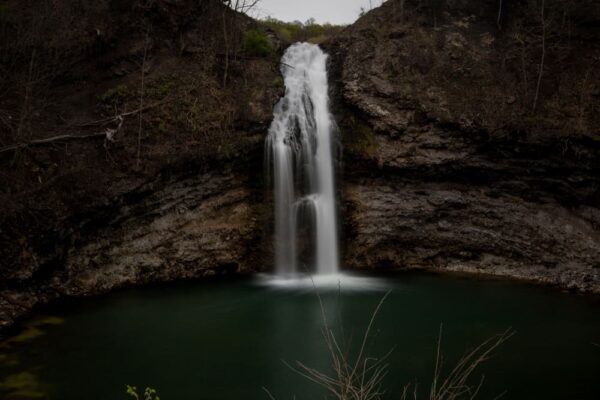 Hinckston Run Falls is located about 15 minutes by car north of downtown Johnstown. It can be found at the following coordinates: 40.371175, -78.890850.
Again, remember that the land adjacent to the road is private property and had been marked during my visit. In addition, there are "No Parking" signs here. Make any visit to the area short and ensure that you respect the landowner's rights to the property.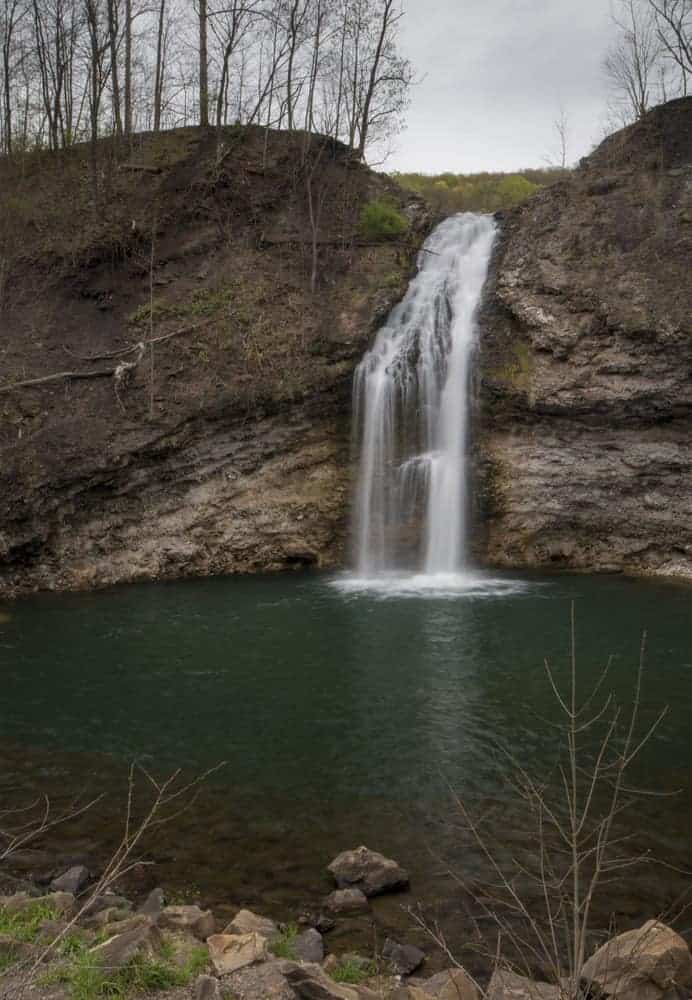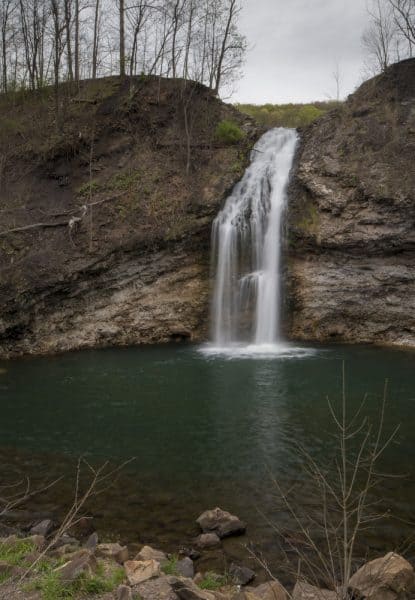 Also, one quick note about driving directions. If you are using your GPS and approaching from the north, such as via Route 22, they often like to route you down a short stretch of private road between Benshoff Hill Road and Waterfall Road.
Instead of taking this shortcut, which would only save you a couple of minutes anyway, stay on Benshoff Hill Road until it intersects with Waterfall Road a mile further down the road.
Looking for more places to explore in the area? Check out nearby Buttermilk Falls and Yoder Falls. You can also learn about the area's history at the Johnstown Flood National Memorial, the Johnstown Flood Museum, and Johnstown Inclined Plane.
[Click here for information on how to use coordinates to find your destination.]
See map for other area attractions.