Disclosure: This article may contain affiliate links. We will make a small commission from these links if you order something at no additional cost to you.
This article is sponsored by The Heritage Village and Farm Museum. All opinions are my own.
I've toured a lot of small-town history museums in Pennsylvania over the years. And, while they all offer something interesting to see, the Heritage Village and Farm Museum in Troy, PA is one of the best I've uncovered.
The Heritage Village and Farm Museum is located adjacent to the Troy Fairgrounds in Bradford County, PA. And, while it's in a fairly isolated corner of the Endless Mountains, its location just off Route 6 means that it's fairly easy to visit if you find yourself in northeastern Pennsylvania.
In many ways, this is like two museums in one as you can explore the Farm Museum, which features a variety of antique farms tools, as well as many of the types of displays you might expect to see at a local historical society museum. Then, head behind the museum to visit the Heritage Village, which features a collection of historic buildings, many of which were moved to the site to preserve them.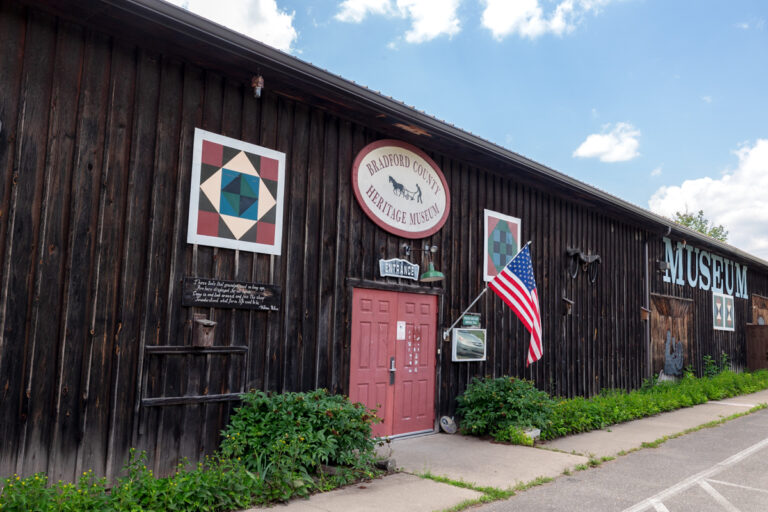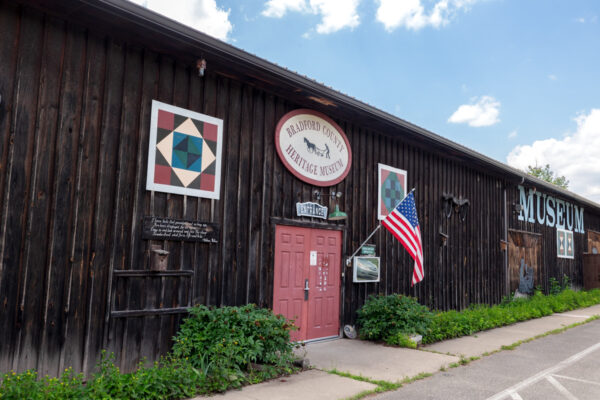 Outside of special events, visits to the museum are typically by guided tour, though you are welcome to explore the museum portion at your own pace during your visit.
The Farm Museum portion of the space is comprised of two large rooms of displays.
The first room focuses primarily on the history of Troy, PA, with displays including military items, local industries, Native American artifacts, and the history of the Troy Fair, just to name a few of the display areas. There's even an antique Indian Motorcycle sitting in the space.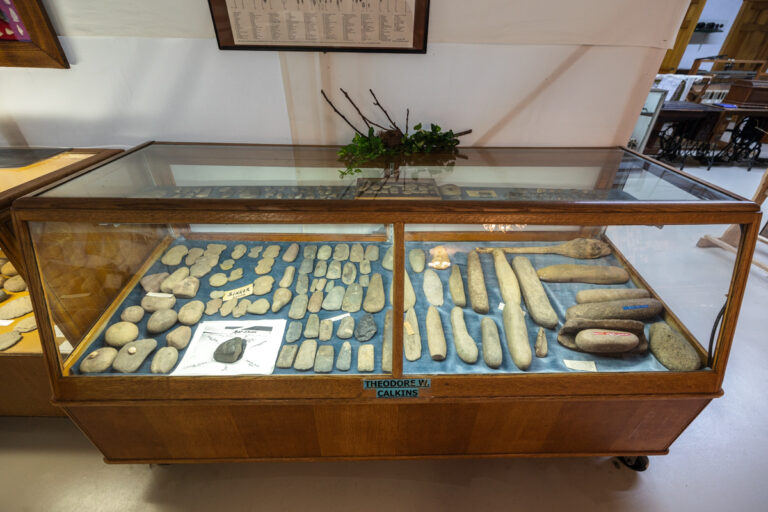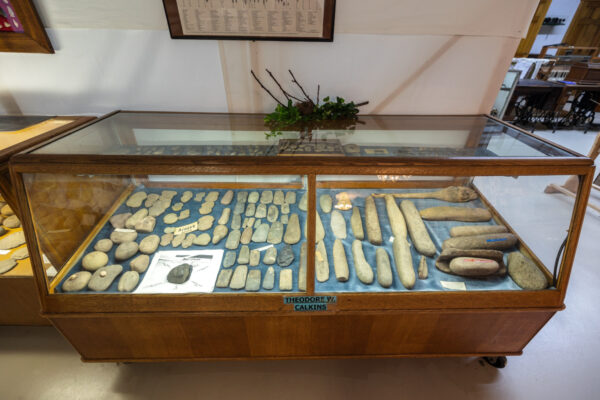 Probably the most interesting and unique display, however, was the Civil Defense Packaged Disaster Hospital. While this is something I'd never heard of before visiting the Heritage Village and Farm Museum, thousands of these were sent out during the Cold War, including around 170 to towns throughout Pennsylvania.
These were, as the name implies, emergency 200-bed hospitals that were packaged into crates and stored in case of an emergency.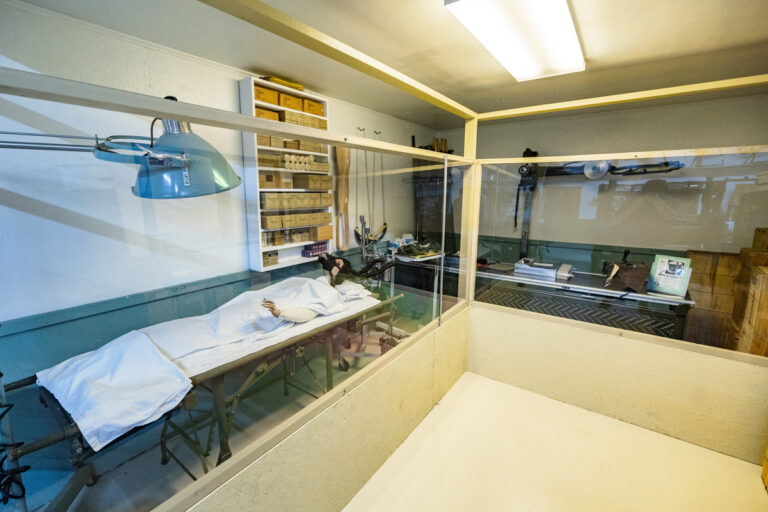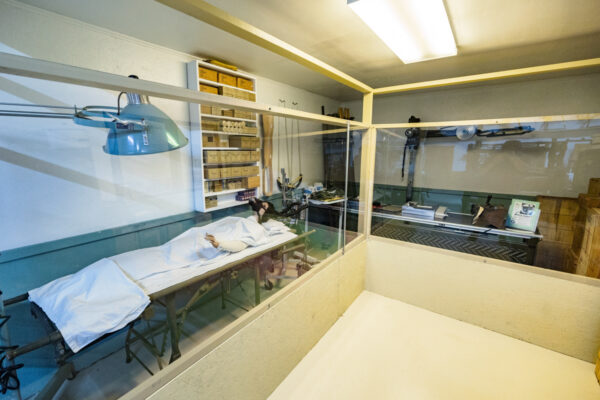 At the Heritage Village and Farm Museum, they have a small portion of one set up including an operating table, water barrels, and an x-ray table, and it was really neat to learn about this little-known both local and national history.
The second room of the Farm Museum primarily contains large pieces of farm equipment that would have been used in the area. While some of the pieces are self-explanatory, others were pieces I had never heard of before, and I was glad that the museum's docents were able to give me great explanations for many of them.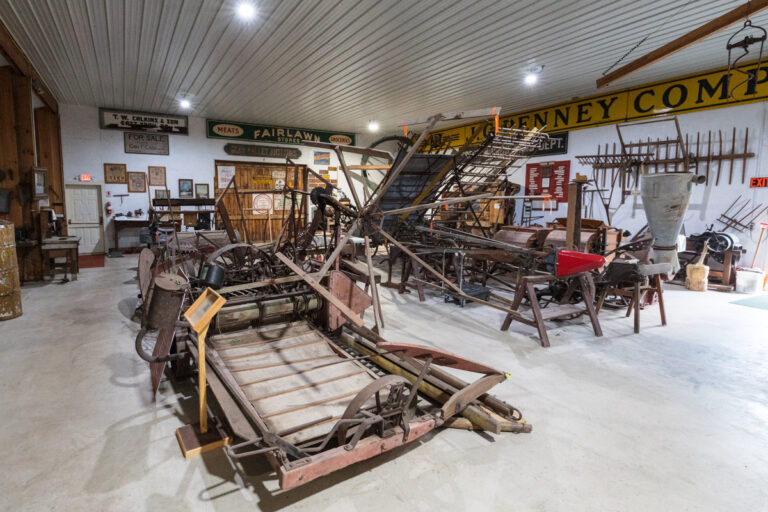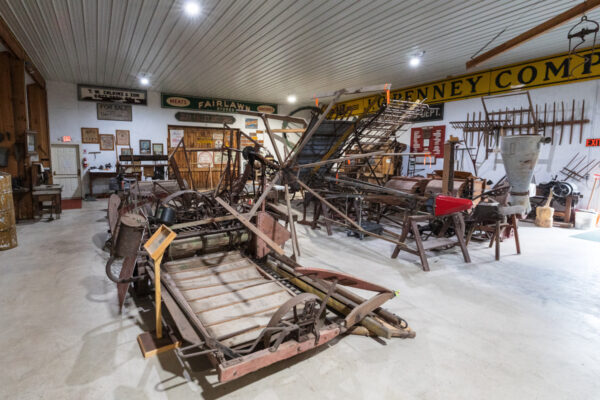 The Heritage Village is located behind the museum and features a collection of nine structures ranging in size from a small railroad shack to a fairly large historic inn. Most of these pieces were moved to this site from other nearby areas to save them from destruction and to turn them into educational pieces.
Each building is set up to showcase how it would have been used and to teach about the various tools used there, and the types of products or services that the community would have used them for. This lets you learn about rural general stores, doctor's offices, inns, and more during your visit to the museum.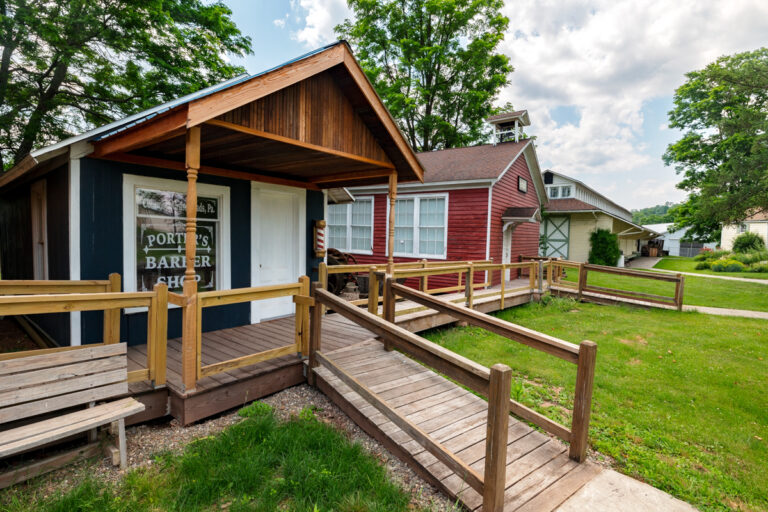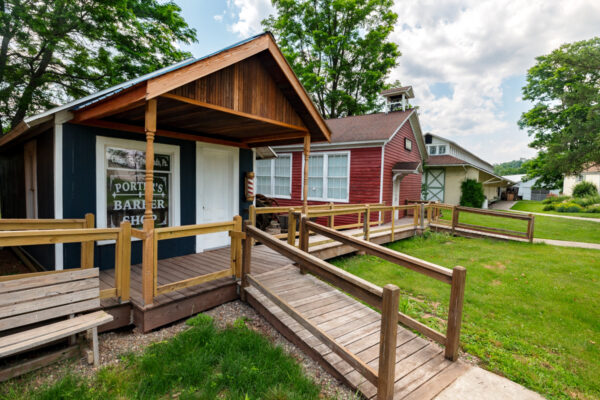 The large structure in the village is the Gregory Inn, which was built in 1822. This inn is original to the site and served as a stagecoach stop for travelers passing through the area.
The interior is well preserved and offers a nice look at what it would have been like both to stay and to live in a rural inn during the 19th century.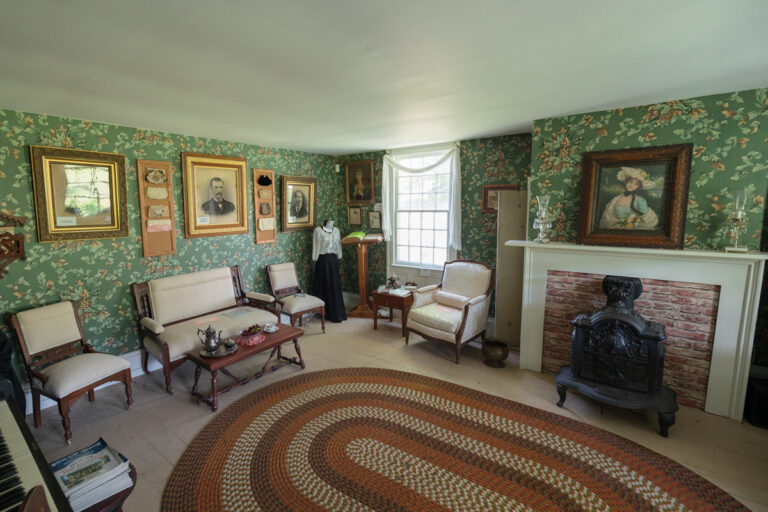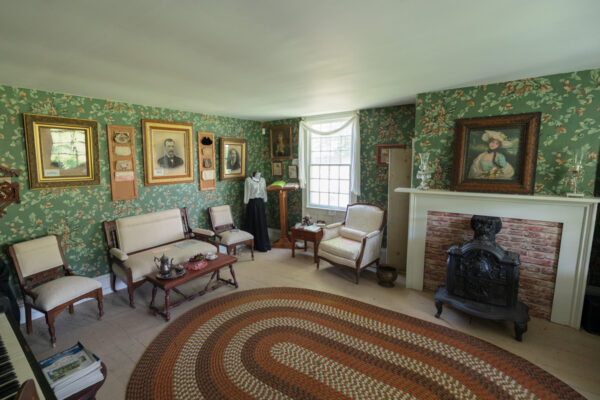 During my visit, one of the most interesting of these structures was the Children's Church, which was a converted chicken coop that a child evangelist had convinced his parents to turn into a church for kids. This structure was so unique that it actually got national attention, and clippings from Life Magazine can be seen on display inside the church.
The Heritage Village also features a historic Carriage House from the 1880s that contains over 50 antique carriages and sleighs. I was really impressed at the variety of items on display here, and it was quite interesting to see how transportation changed over time, and how carriages varied based on their intended use.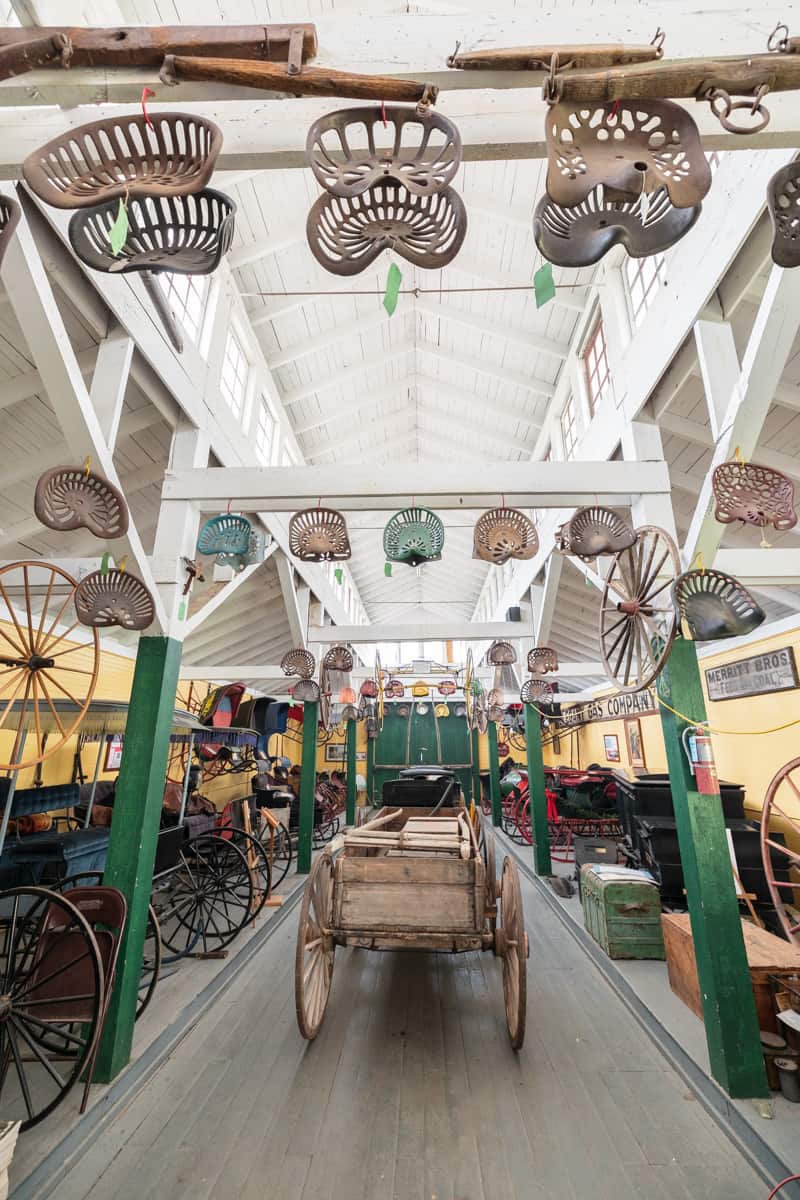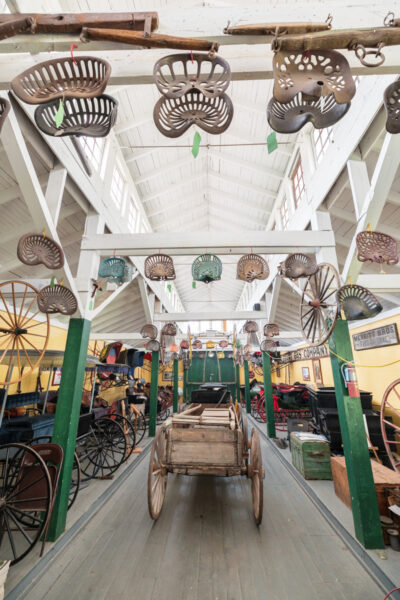 It's worth noting, however, that the Carriage House is also part of the guided tour, so those that are really into these pieces might not have as much time as they'd like to really check out every piece here unless they visit during an event weekend when you can explore at your own pace.
Speaking of events, while this is a great spot to visit any time during the season, their Pennsylvania Heritage Festival is something you won't want to miss. Held each year on the third weekend in September, you can see a variety of living history exhibits, a flea market, children's activities, and much more. There is also a fantastic Farm Days 1866 event held each May for local 4th-grade students.
Overall, I found the Heritage Village and Farm Museum to be a fascinating space to explore, and somewhere that is definitely worth going out of your way to see if you are fascinated by history. I know I'm quite glad I finally had a chance to see it for myself.
This article is sponsored by The Heritage Village and Farm Museum. All opinions are my own.
Looking for more places to visit nearby? Check out Mount Pisgah State Park, Knapp Covered Bridge, and the History Center on Main.
---
Heritage Village and Farm Museum
Hours: Tuesdays & Saturdays: 11pm-3pm
Open May-October

Cost: Adults: $10, Kids: $5

Website: TheHeritageVillage.org

Address: 231 Gate 2 Lane
Troy, PA 16947
See map below for other area attractions.
---