Disclosure: This article may contain affiliate links. We will make a small commission from these links if you order something at no additional cost to you.
In my travels around Pennsylvania, I've been to many different cemeteries. However, I've never visited another cemetery like the Hooded Grave Cemetery in Catawissa, Pennsylvania.
Hooded Grave Cemetery, once known as Mount Zion Cemetery, is located a short distance south of Catawissa in Columbia County, PA.
In many respects, this small rural cemetery is no different than the thousands of other small family graveyards tucked into small roadside plots that dot the landscape around the state. However, what makes this cemetery unique are its two hooded graves.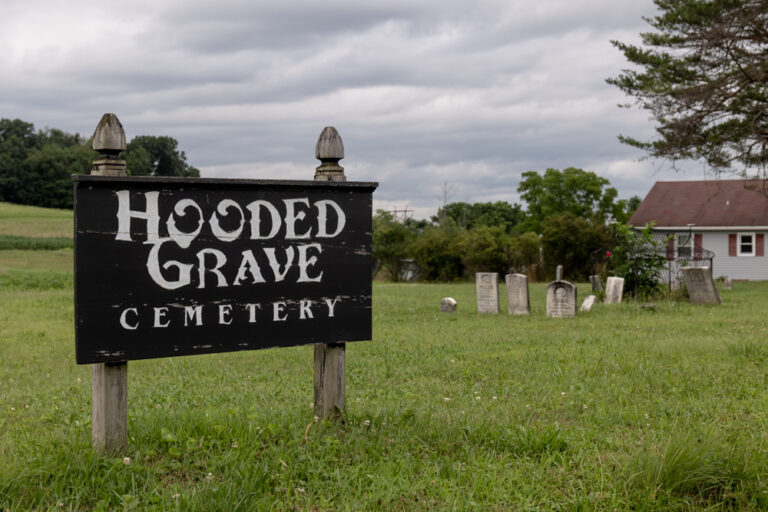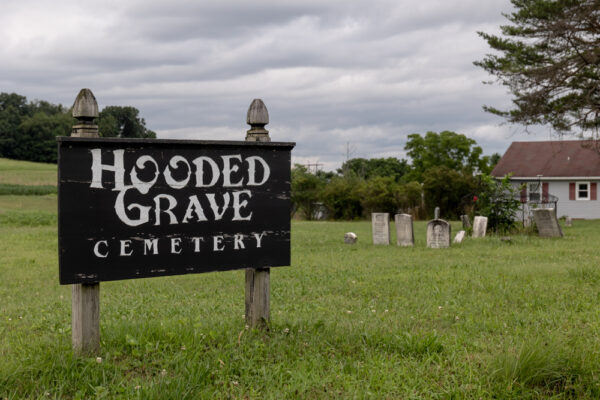 Hooded graves, also known as Mortsafes, were common in the mid-19th century in the United Kingdom, but they were very rarely used in the United States. In fact, according to Find a Grave, these may be the only two hooded graves that exist in the United States.
The hooded graves belong to Sarah Ann Thomas Boone and Asenath Campbell Thomas, who are said to have been sisters-in-law. Sadly, they both passed away within six days of each other in June 1852 in their early 20s.
It's impossible to say exactly why they died, though it's likely that Asenath died in childbirth as a grave adjacent to hers is for a four-month-old child (also named Asenath), who, according to Find a Grave, was her child and appears to have been born on the same day that the elder Asenath passed away.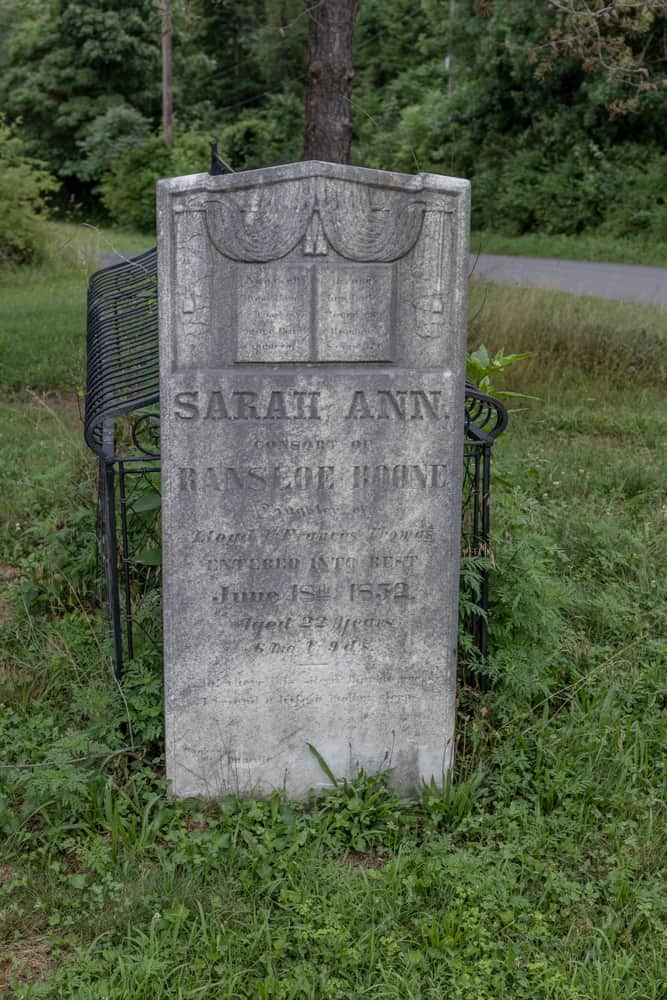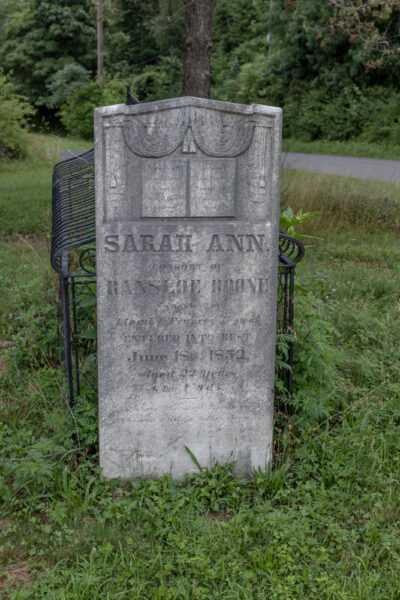 Sarah Ann may have also died from childbirth as it appears she had a daughter who was born 16 days prior to her death.
It's also possible that the grave of 25-year-old Rebecca Thomas Clayton who died in May 1852, was also hooded at some point or was, for some reason, the catalyst for the other two graves to be covered.
Regardless, given the number of births and deaths in such a short time, 1852 was certainly a difficult year for the Thomas family, and it makes this a somber place to visit, even if the mystery is quite intriguing.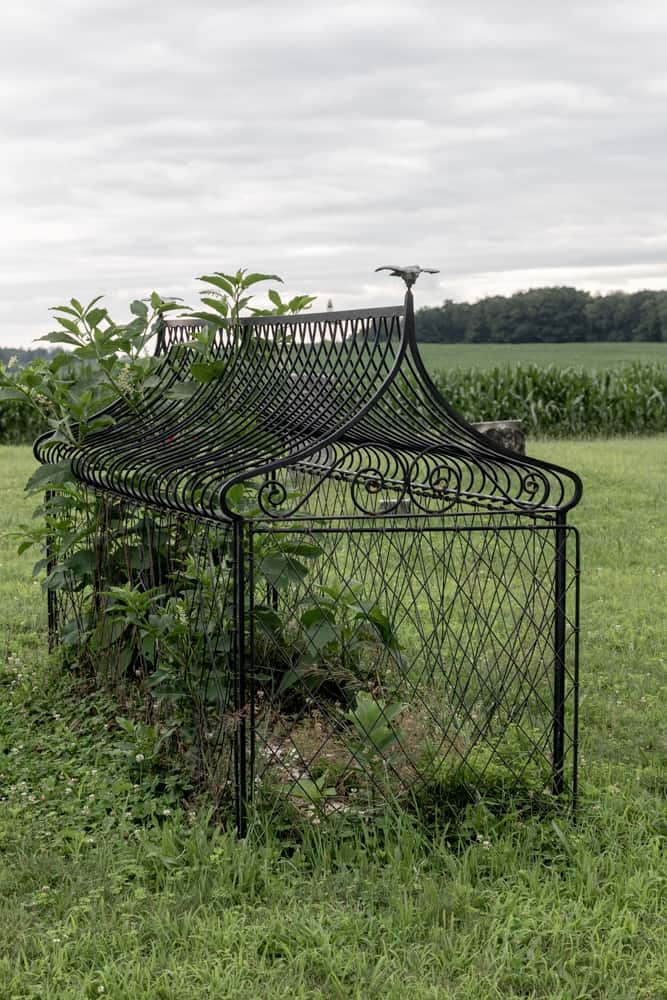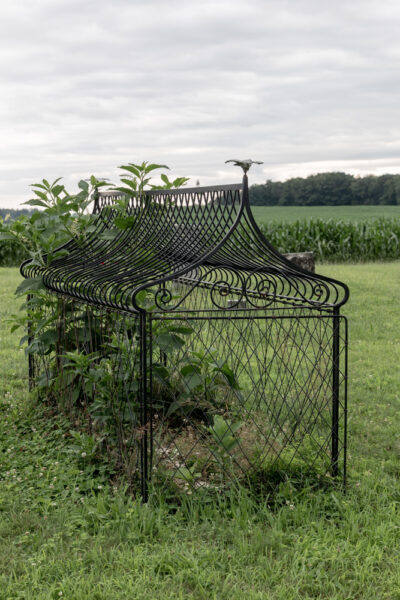 The mystery of this spot lies in why these two graves in rural Columbia County were covered in the first place, and were the cages designed to keep the living out or the dead in? After all, at this point in history, vampires, witches, and werewolves were a real fear in some parts of the world, including New England.
That being said, despite the spooky story possibilities, it's much more likely that the iron cages constructed over the graves were either decorative or were designed to keep out grave robbers.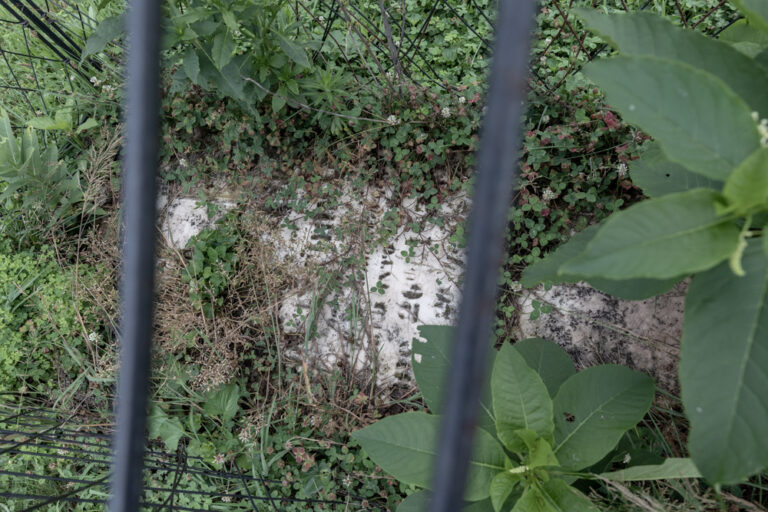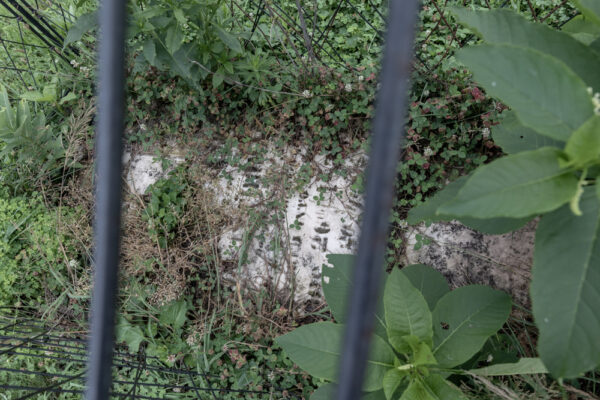 While it might sound silly, grave robbers were a problem in the 18th and 19th centuries. The main purpose of robbing a grave was to steal the newly-buried body and deliver it to medical schools for training or to doctors for experimentation. (Benjamin Franklin is thought to have possibly been the recipient of several stolen bodies for this very reason.)
It's possible that the family was concerned that their bodies would be stolen and built the iron cages to protect the bodies from those looking for bodies for medical studies and education.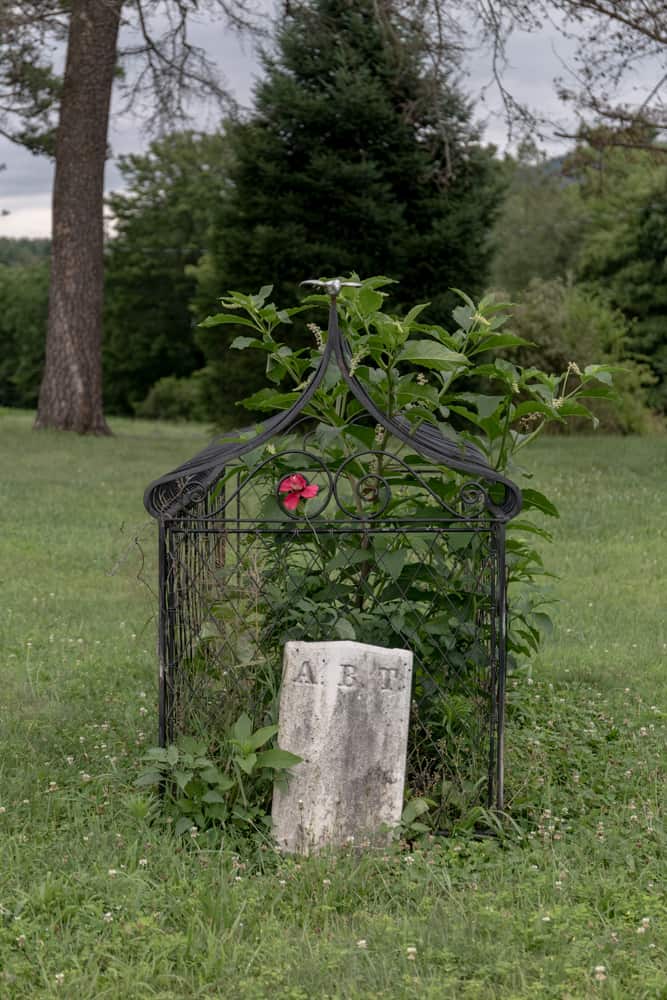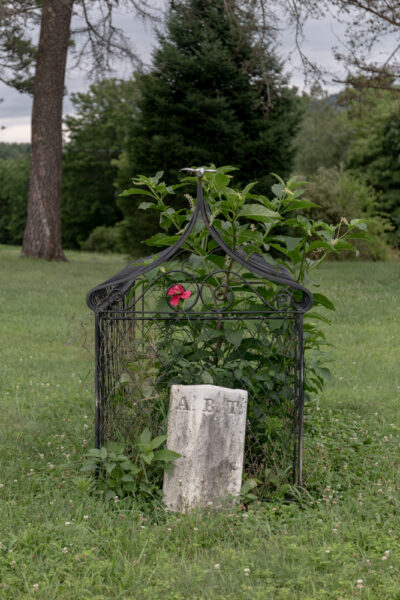 Another possibility is that the cages were simply decorative in nature and designed to show the family's wealth. These cages are quite ornate, and while they would provide a deterrent for something getting in (or out), they don't look sturdy enough to withstand any serious attempts.
Iron furnaces were common in the area, so it's certainly a possibility that the family worked in that industry and would have had easy access to the materials to create the hoods, in the same way that someone might have an elaborate tombstone.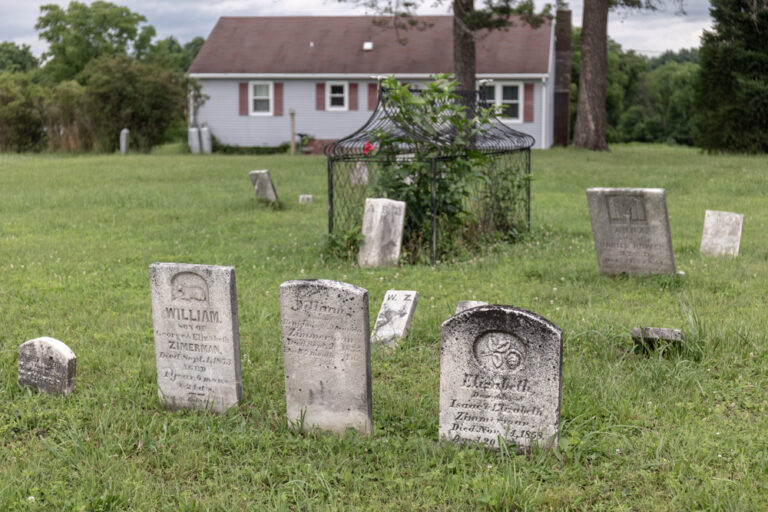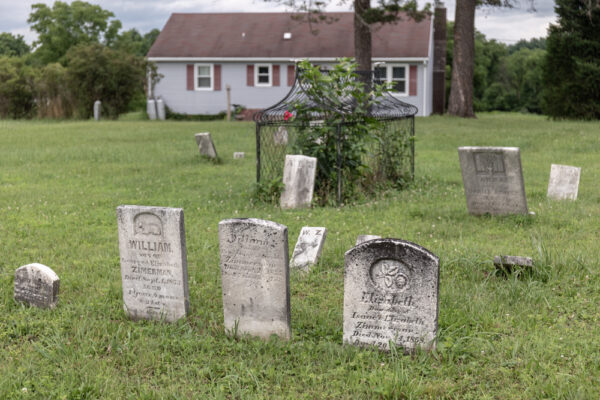 However, this last theory, while in some ways being the most logical, does raise questions as to why these are the only two hooded graves in the cemetery. There are at least half a dozen other burials with the last name "Thomas" in the graveyard that were buried within a few years of these two young women that do not have hoods.
If they were designed to be decorative and a show of wealth, you would expect more of the graves here to be covered with the iron hoods.
Ultimately, the reason for the hooded graves has been lost to time, and it's likely we will never know the true reason that these mysterious hoods were placed over the burials and whether it was based on wealth, fear, or lore.
Visiting the Hooded Grave Cemetery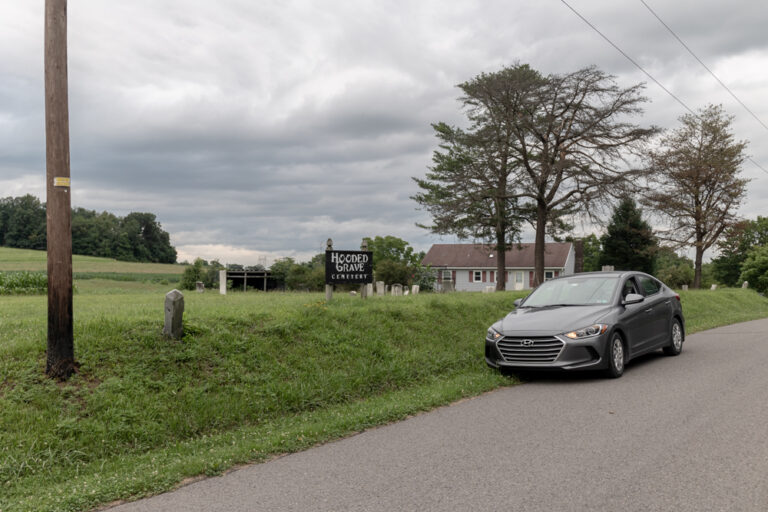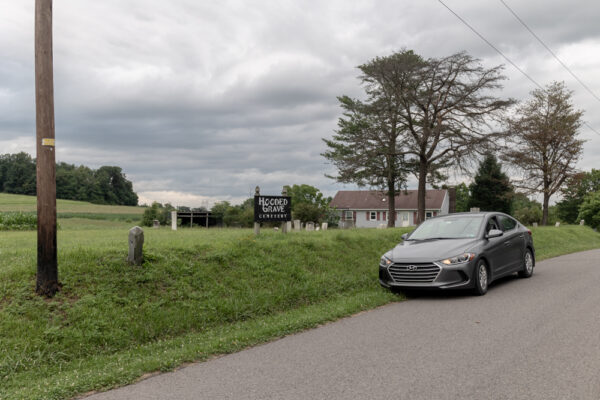 Still, given the uniqueness of the graves, this is an interesting spot to visit.
The Hooded Grave Cemetery is located along Longwoods Road, just south of Catawissa, PA and a short distance west of Routes 42 and 487. It can be found at the following coordinates: 40.931933, -76.467960.
You can also use the address of the home next door: 192 Longwoods Rd, Catawissa, PA 17820.
There is no parking area for the cemetery and there also isn't really a good spot to pull off of the road. I opted to pull as far off the road as far as I could (making sure cars could see me in both directions) and left my four-way flashers on while exploring this small cemetery, but use your best discretion when visiting. (Don't park in the driveway of the adjacent home.)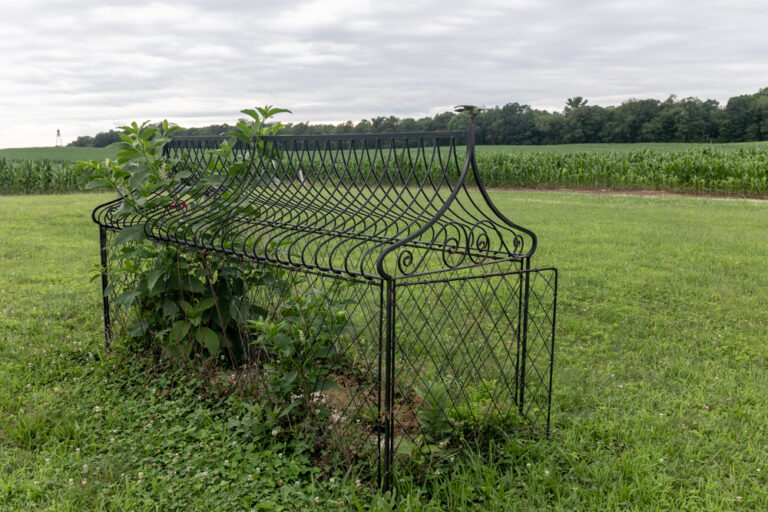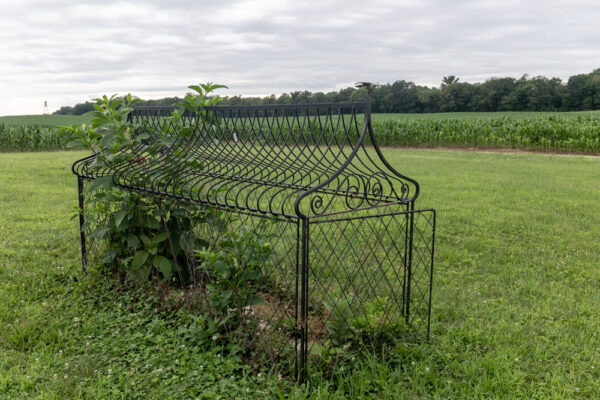 The Hooded Grave Cemetery is quite small, with only a few dozen burials from the mid-18th century and you can quickly see both hooded graves from the road.
When visiting, make sure to be respectful both to the graves of the deceased and to the property of the home that abuts in the cemetery. This is a somber and beautiful place, and despite the curiosity of the burials, it's important to make sure it stays that way.
Looking for even more places to visit nearby? Check out Bill's Old Bike Barn, the covered bridges of Columbia County, Knoebel's Amusement Park, and Centralia.
[Click here for information about how to use the coordinates in this article to find your destination.]