Disclosure: This article may contain affiliate links. We will make a small commission from these links if you order something at no additional cost to you.
Knoebels Amusement Park in Pennsylvania is one of the country's best amusement parks. Located in both Columbia and Northumberland Counties, Knoebels is a free-admission park that offers great fun for the whole family.
Whether you love roller coasters, are looking for great rides for the kids, or just want to stroll through a beautiful park, Knoebels has something for everyone.
Knoebels first opened in 1926 with a restaurant and a carousel at a popular swimming hole. In the over 90 years since, it has grown to be the country's largest free-admission amusement park. In addition to dozens of rides, Knoebels is home to a 500-site campground, cabins, and even an 18-hole golf course.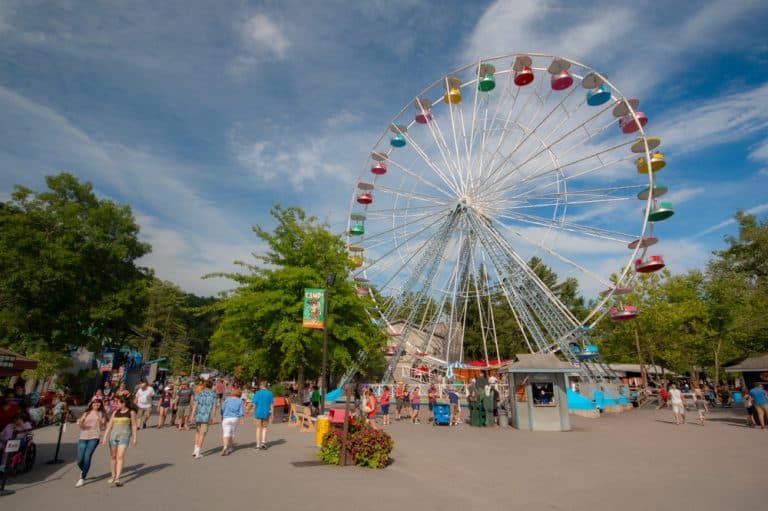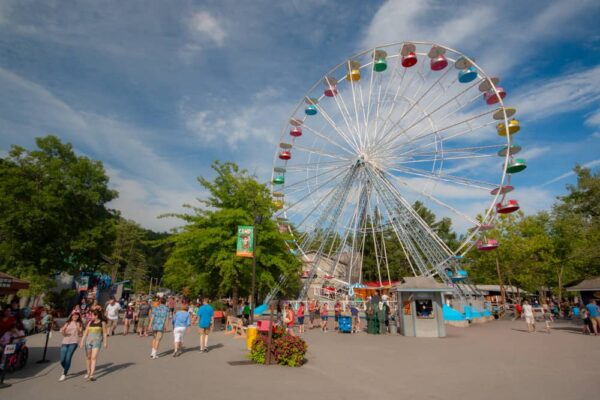 Knoebels rides are incredibly reasonably priced, the food wins awards year after year (and is pretty darn inexpensive), and there's lots of free entertainment for the whole family. While it's not the only free-admission amusement park in Pennsylvania (DelGrosso's near Altoona and Waldameer Park in Erie being two others), it's the largest and most awarded.
I recently had the chance to visit Knoebels Amusement Park with my wife and young children and despite not being a big fan of amusement parks, I had a fantastic time.
Here are my top tips for visiting Knoebels to make sure you get the most out of your visit to this great park.
What are the best things to do at Knoebels?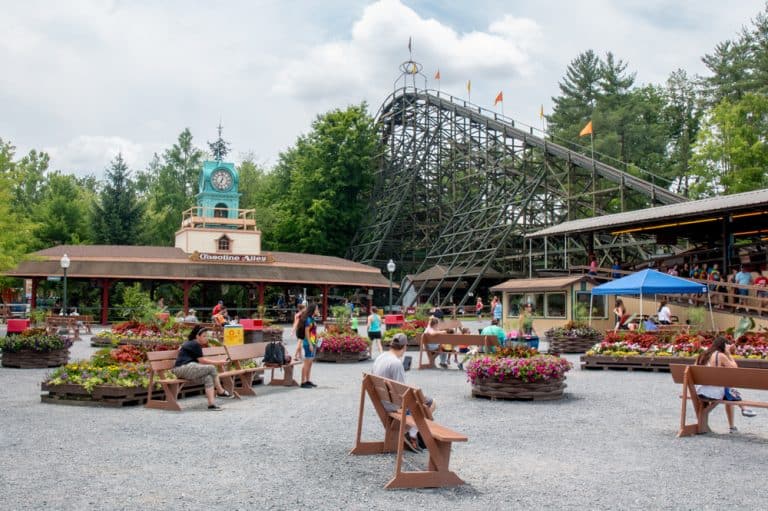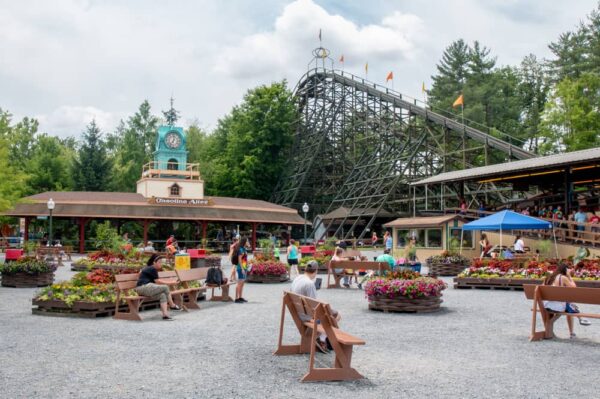 With only one day to experience Knoebels, it was impossible to see and do everything at the park. However, armed with a park map and a list of the rides that had won awards in recent years, we were ready to try and experience many of the best things to do at Knoebels Amusement Park.
Knoebels Rides
There are more than five-dozen rides at Knoebels, which almost guarantees that you'll find at least a few rides that you'll enjoy. However, what makes Knoebels great is that since it's a free admission park, even those members of the family that might not want to ride rides can simply enjoy strolling through the park without having to pay an admission charge.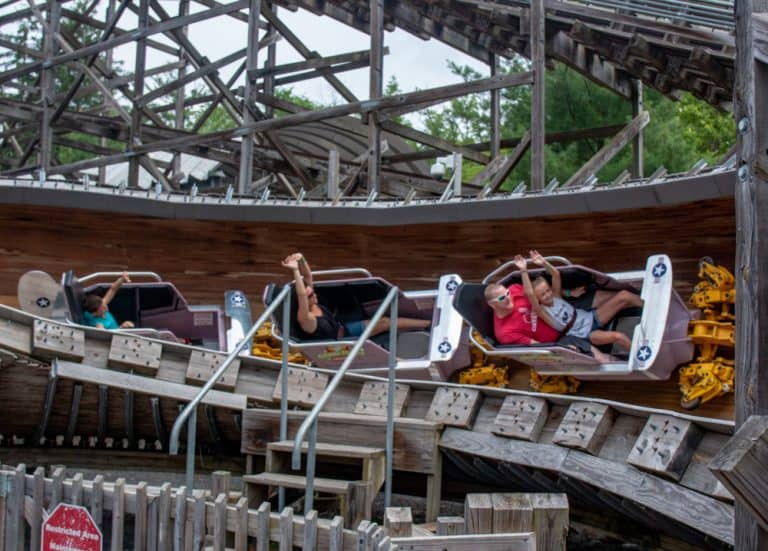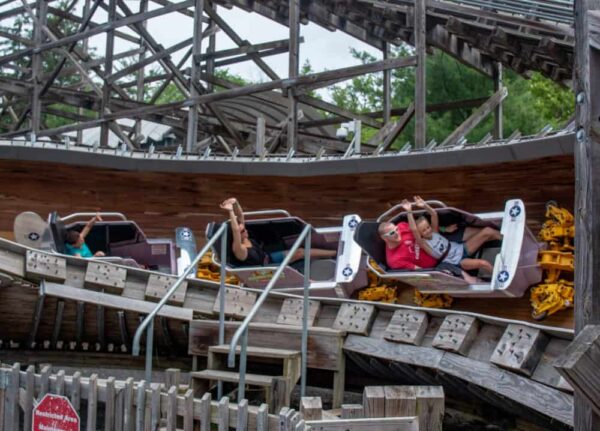 For those that do enjoy rides (and if you're reading this, you probably do), there are a ton of great Knoebels' rides you're sure to enjoy.
Knoebels is home to two classic wooden coasters, a wooden bobsled coaster, an indoor coaster, and a steel coaster.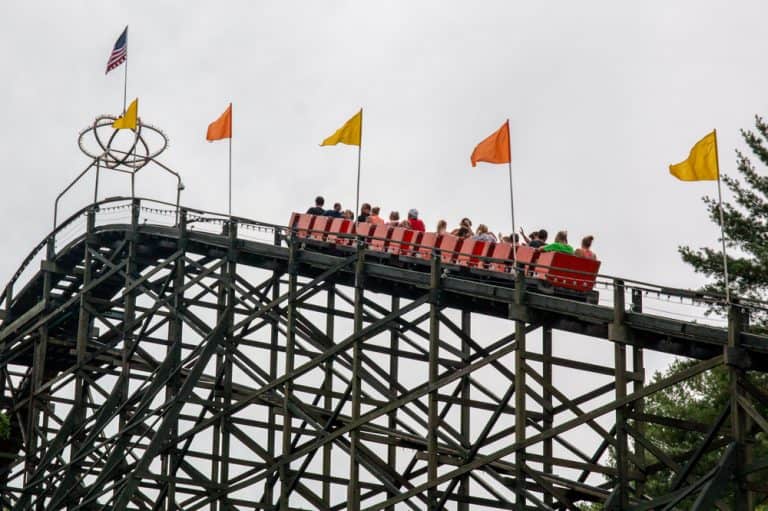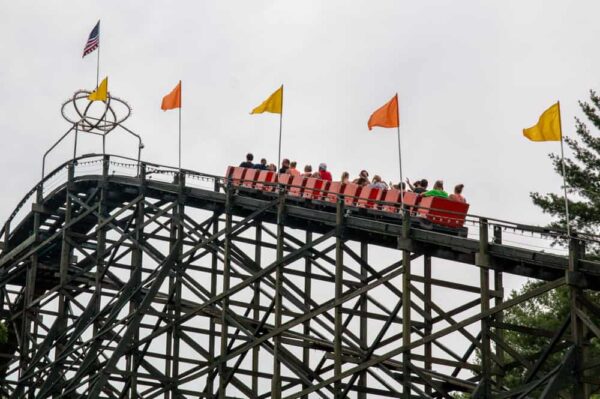 The most famous of Knoebels' roller coasters is the Phoenix. This wooden coaster was built in 1947 for an amusement park in Texas and brought to Pennsylvania in 1985. Since then, it has won numerous awards including recently being named the second best wooden roller coaster in the world. Sitting in the last row ensures you'll catch a lot of air over the coaster's hills.
In addition to the Phoenix, the park claims to have the only wooden bobsled coaster in the world, and their Black Diamond coaster was recently named the fifth best indoor roller coaster.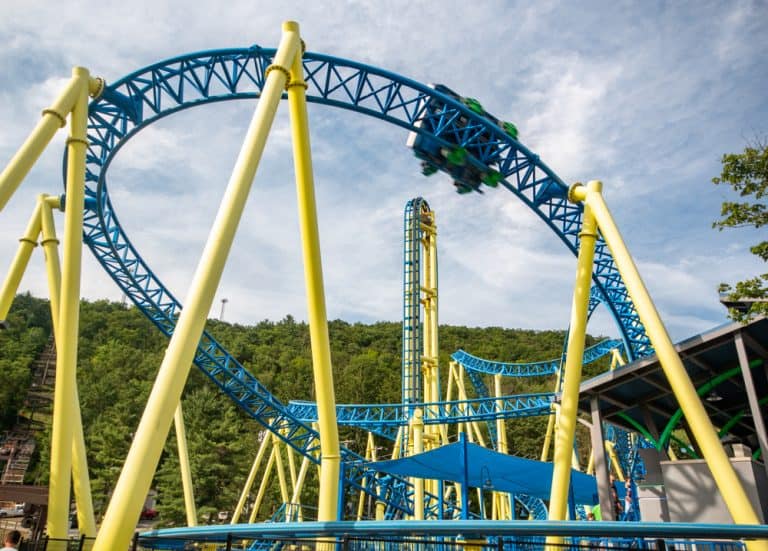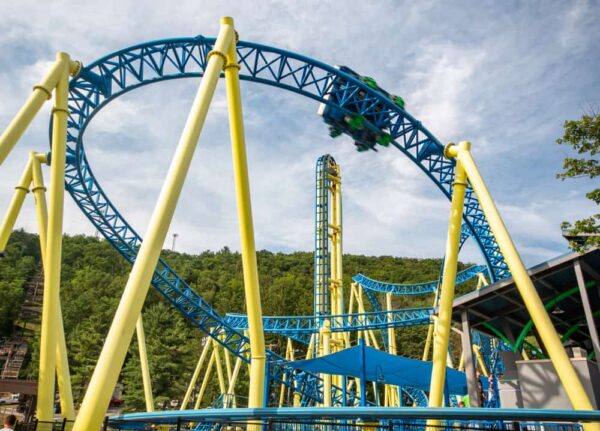 Of course, Knoebels doesn't just have great roller coasters. They also have great rides for the whole family. One highlight is the Haunted Mansion which features a wide variety of scary scenes. It's another award-winning ride, having recently been named the world's fourth best indoor ride.
Another classic ride at Knoebels is their Grand Carousel. This 100-year-old ride features historic charm and fun music. It has been named the best carousel in the world every year the award has been given out.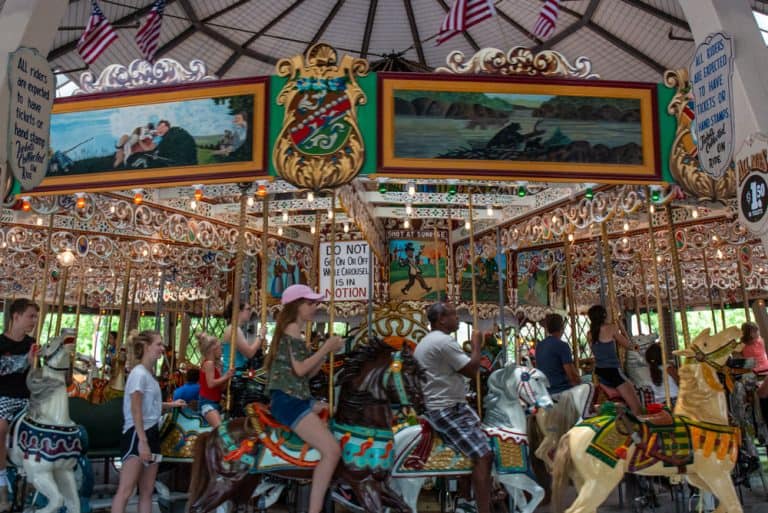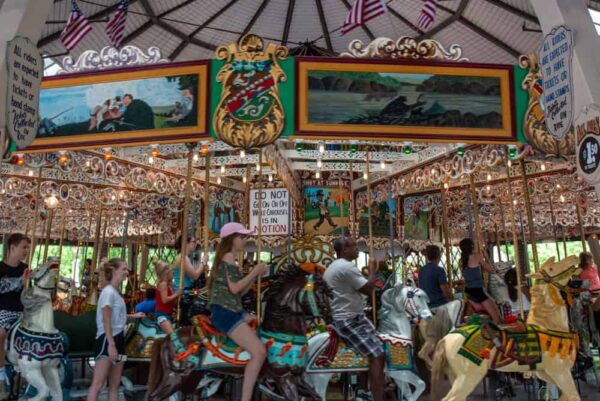 There are also many great Knoebels rides for kids. My four-year-old son had a fantastic time riding rides, playing in the large bounce house and ball pit, and trying his hand at some of the kid-friendly arcade games.
Even better, there are some free things for kids to do at Knoebels. My son loved the whimsical playground, and there are also several live shows each day geared towards children, as well as a bald eagle habitat.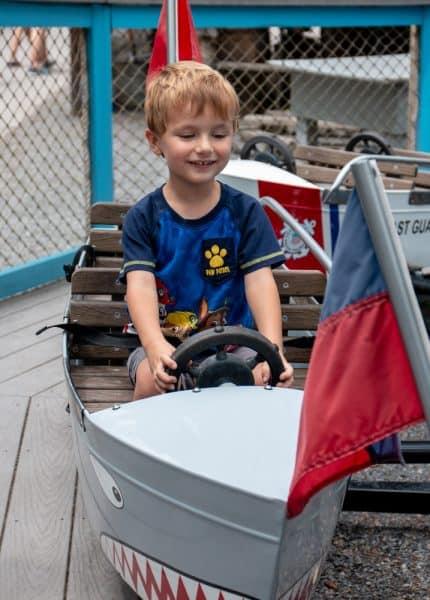 Knoebels rides aren't just geared towards kids or thrill seekers. There's a bit of something for everyone including a log flume, a ski lift, and a water park with a pool and several slides.
Museums at Knoebels
There are three museums on the grounds of Knoebels. While they are small, there is no charge to visit them, making them great pit stops to both learn something educational and to get a break from the summer heat.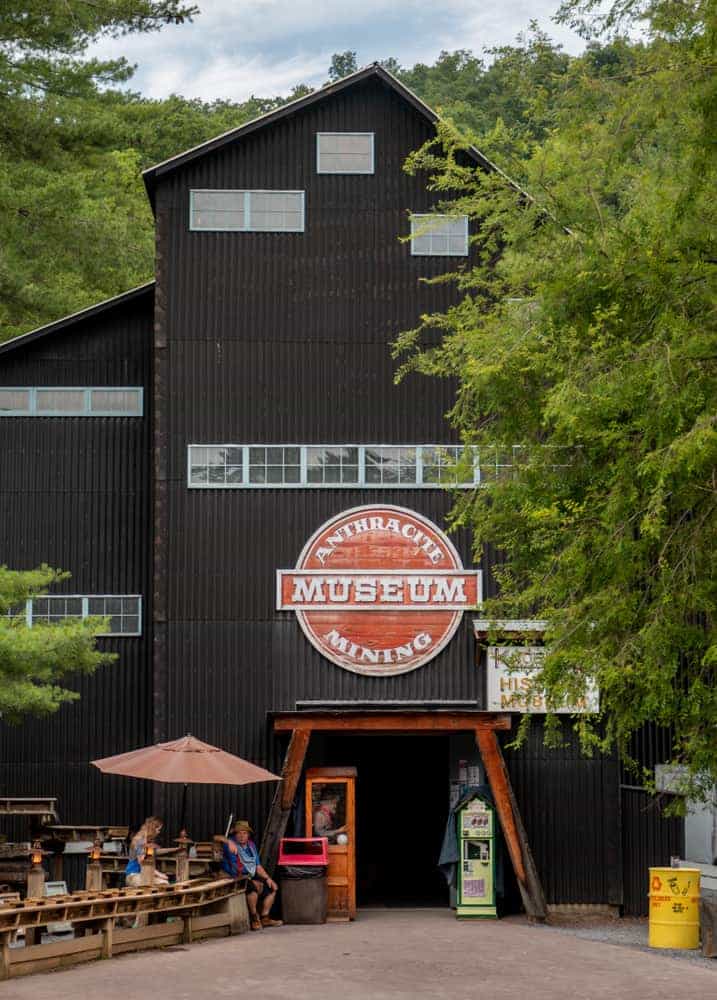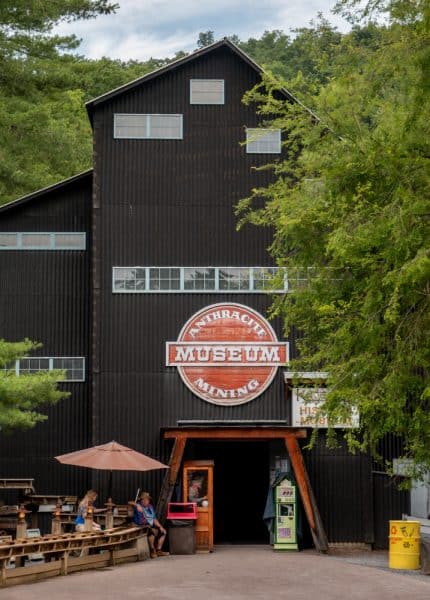 The Anthracite Museum building is home to both a museum on coal mining in the region as well as the Knoebels History Museum. They both offer high-quality displays and do an excellent showcasing the history. The Anthracite Museum isn't nearly as in-depth as the Anthracite Heritage Museum in Scranton, but is a great stop given the free admission.
The third museum is the Knoebels Carousel Museum. This museum showcases historic carousel horses and other animals from around the world. There are more than 50 pieces on display, some of which date back to the 1800s.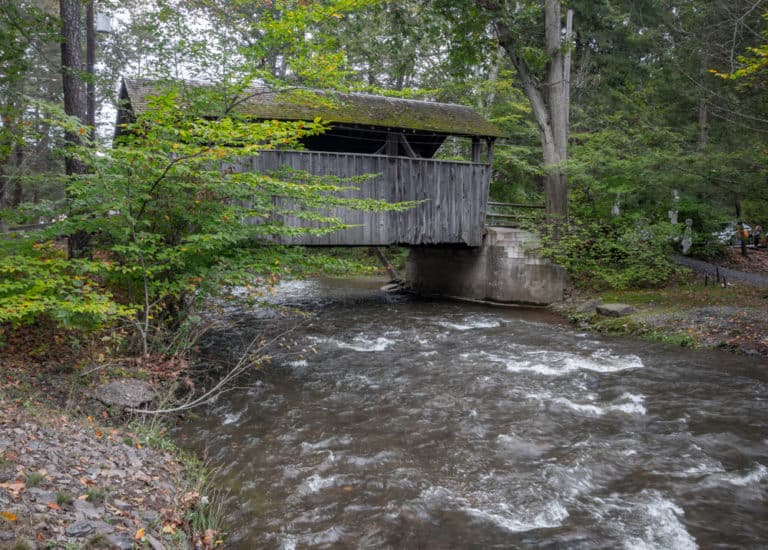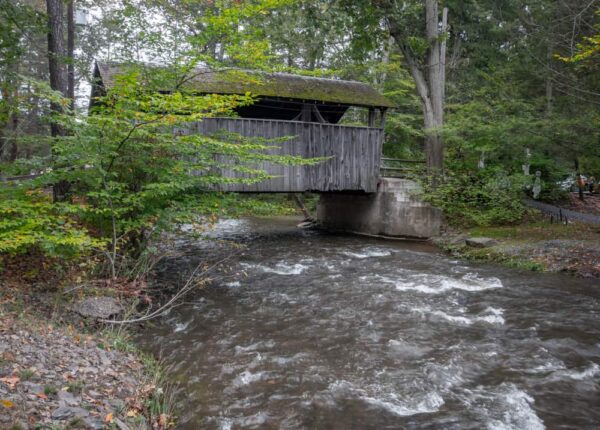 While it's not a museum per say, don't miss the historic Laurence L. Knoebel Covered Bridge while exploring the park. This bridge was built in 1875 and is one of many historic covered bridges in Columbia County, PA.
What are the best things to eat at Knoebels?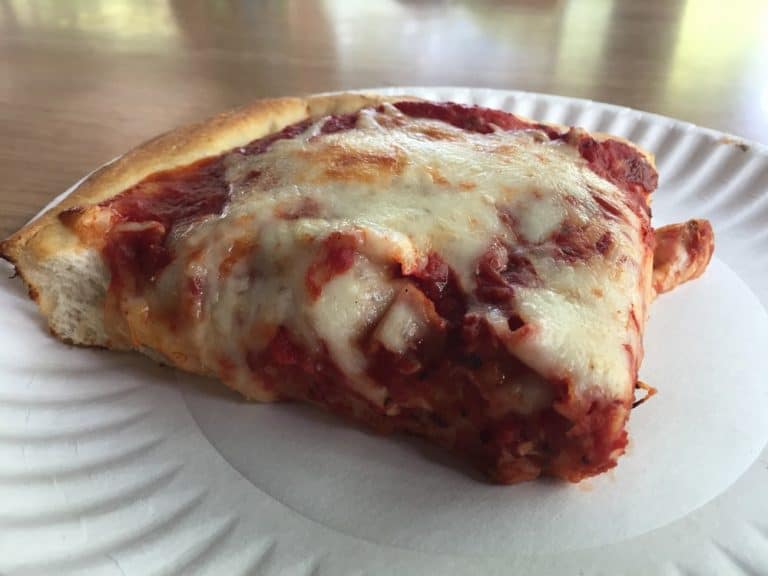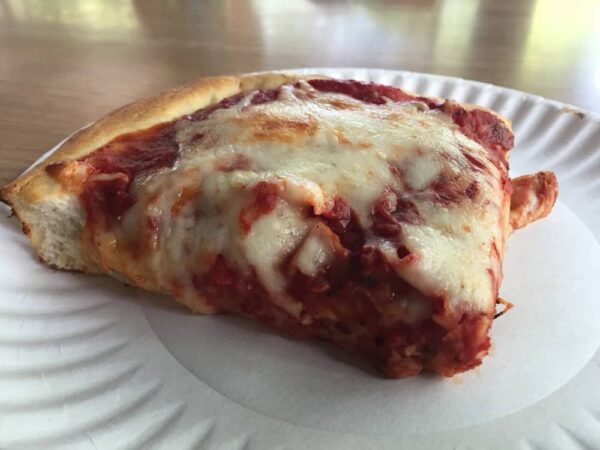 Knoebels is known for its great food. In fact, they have won the award for best amusement park food nearly every year since the award was created. During my visit, I was incredibly impressed with both the quality of the Knoebels food that I tried, as well as the prices.
Probably the best thing I ate during my visit was the pizza from Cesari's Pizza. I tried both their regular and Sicilian slices and was impressed at the quality of the pizza that they offered. I also had a chance to try their fresh-cut fries which were quite delicious.
Honestly, every restaurant or food stand that I saw smelled amazing and the food prices were not astronomically high like you usually find at amusement parks.
Whether you want a quick snack or a meal at a sit-down restaurant, there's something for everyone here. (They also have picnic pavilions for those that prefer to pack their own food.)
What are Knoebels' ticket prices?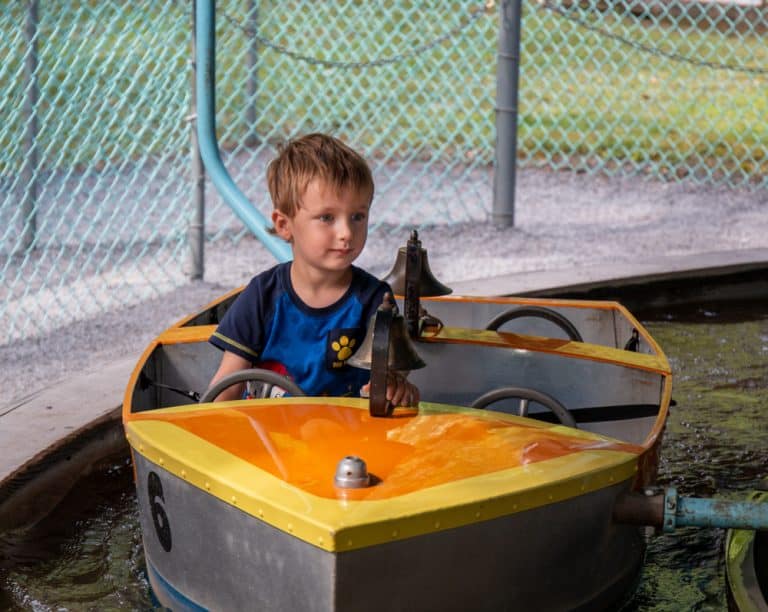 Knoebels is a free-admission park. Visitors can park for free, stroll through the park, and enjoy live entertainment and the museums without paying a penny.
The park features dozens of rides that do have a small cost, however. Most kid's rides at Knoebels cost $1.50 to $2 per ride. Rides for older kids and adults mostly cost between $2.50 and $4, with the most popular roller coasters costing $4 per ride.
Tickets for rides are sold in increments of 25 cents, and you can purchase any amount that you would like. On weekdays, Knoebels offers a 10% discount for books of tickets ($5 of tickets for $4.50, $10 for $9, and $20 for $18).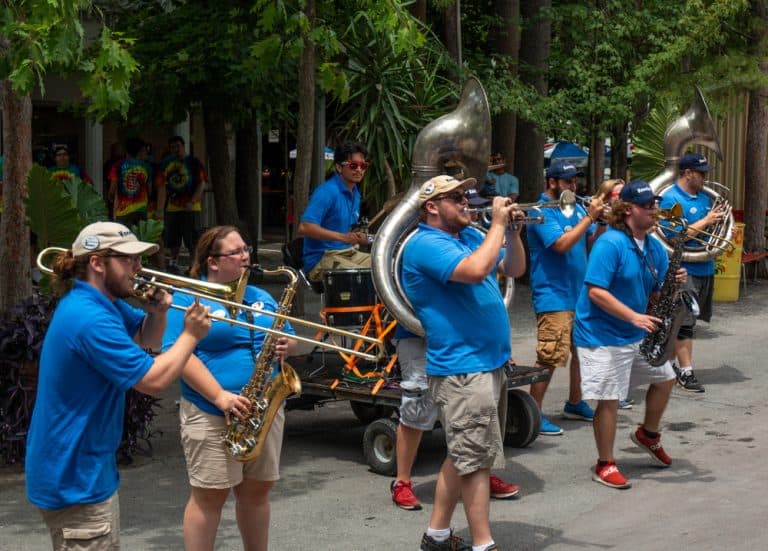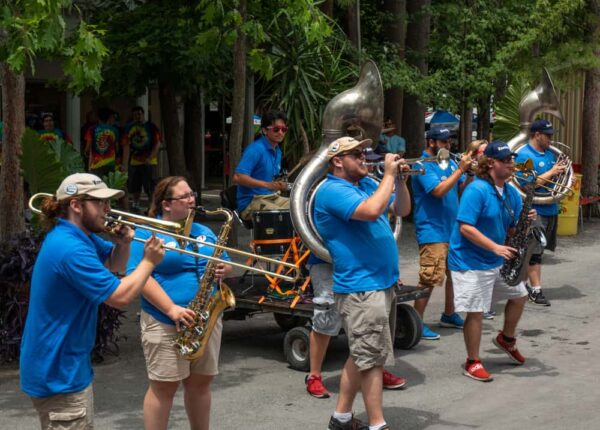 If you're planning a big day at the park, you can also purchase Ride All Day Passes for Knoebels. These passes are good throughout the season and cost $53 for adults and $37 for kids under four feet tall.
If you are looking for discount tickets for Knoebels, purchase them online before your visit and you will save $5 per ticket. There are also Knoebels' discounts available if you purchase tickets for select spring dates.
When does Knoebels open and close?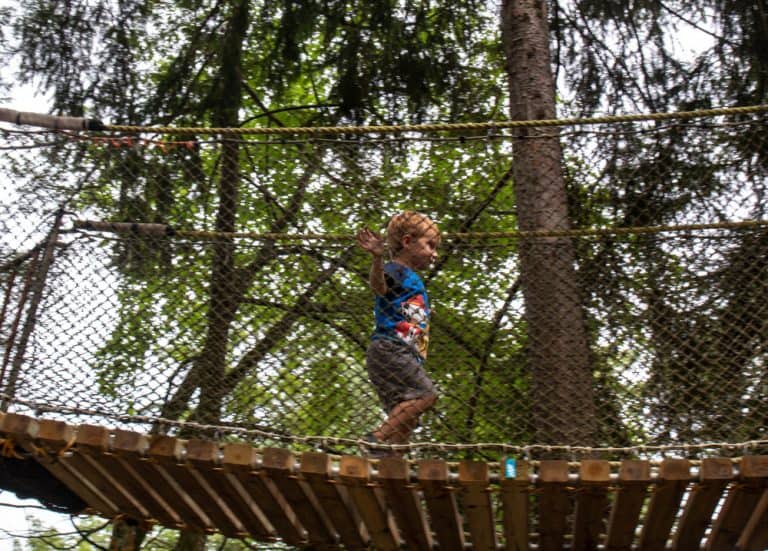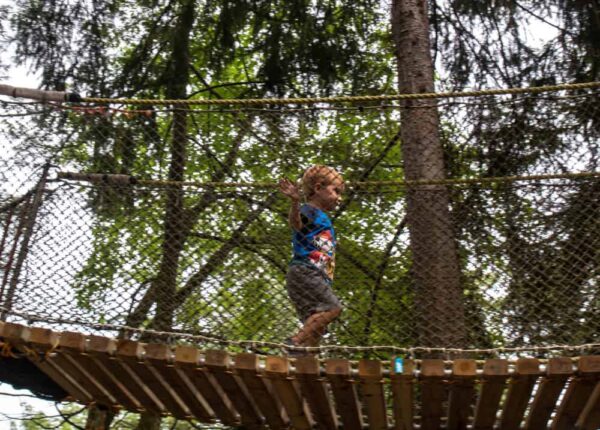 Knoebels opens for the season in late April and is open daily from late May through Labor Day. The park is then open most weekends through the end of October. The park reopens (without rides) for its annual drive-through light display, Joy Through the Grove during the holiday season.
The park typically opens at 12pm daily, though some days at the beginning and end of the season it opens as early as 10am. The closing times varies throughout the year. During the summer, the park is typically open until 8pm.
The park's schedule can be found here.
When should I visit Knoebels?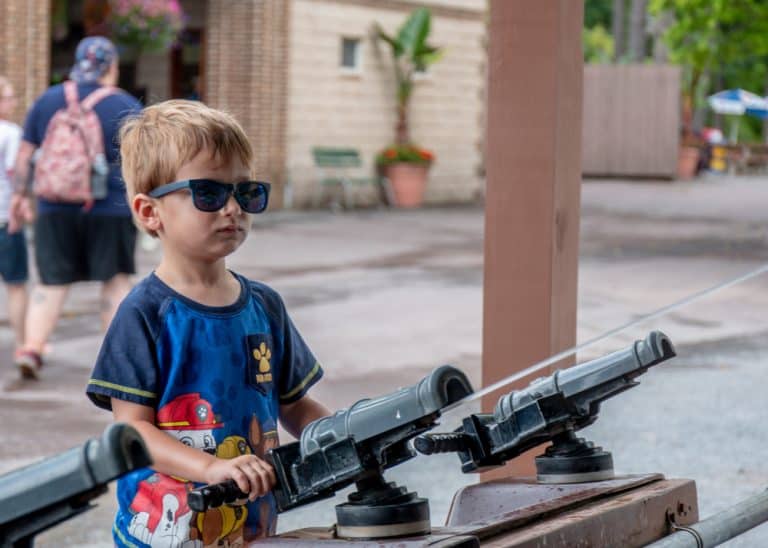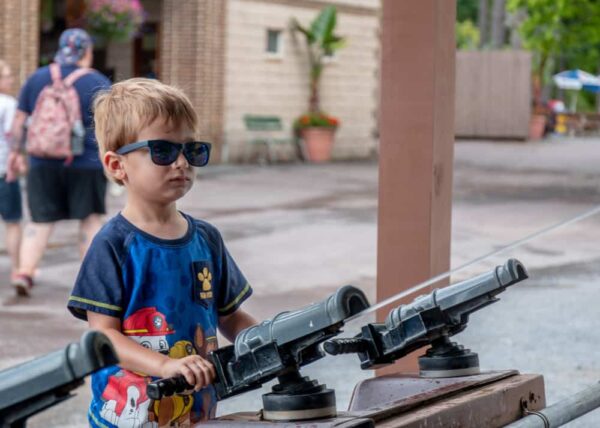 If possible, visit Knoebels on a weekday. Not only are they the only days on which you can purchase all-day passes, but ticket books are also discounted. Even better, the crowds are a lot lighter on weekdays, even during the summer.
During a recent Friday in July visit, it was possible to walk onto nearly every ride in the park, with only the big roller coasters having a short wait.
This made for a great experience and a lot of fun for the whole family.
Other things to do near Knoebels Amusement Park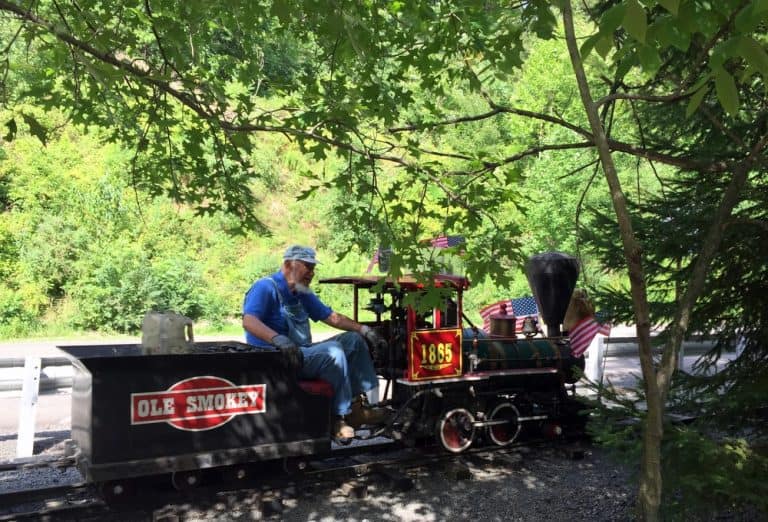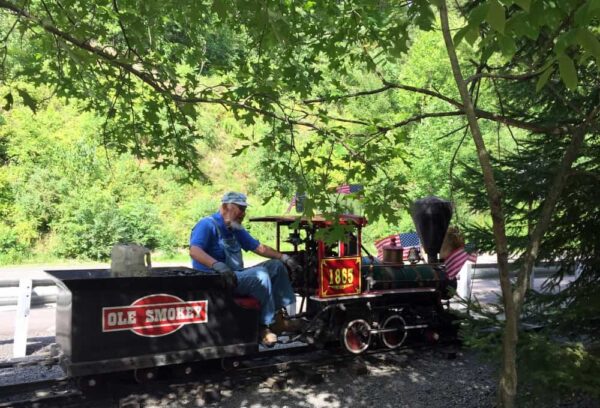 If you're looking for things to do near Knoebels Amusement Park, you're in luck, as there are a lot of fun things to do nearby.
Those that love historic structures will enjoy the 21 covered bridges in Columbia County and the four covered bridges in Northumberland County. Several of these bridges are located just minutes from the park, so they make a great stop while in the area.
Other attractions worth exploring nearby include the Pioneer Tunnel Coal Mine, Centralia, and the Hooded Grave Cemetery. And, if you have kids, check out Idlewild and SoakZone and Waldameer Park in western PA.
Looking for somewhere to stay near Knoebels? Check hotel current hotel rates in nearby Bloomsburg.
---
Knoebels Amuseument Park
Website: Knoebels.com

Address: 391 Knoebels Blvd
Elysburg, PA 17824
See map for other area attractions.
---