Disclosure: This article may contain affiliate links. We will make a small commission from these links if you order something at no additional cost to you.
Pottsville, Pennsylvania is best known as the home of Yuengling Beer. However, a short distance away is another fantastic destination: Jerry's Classic Cars and Collectables Museum.
Jerry's Classic Cars and Collectables Museum (Say that five times fast) is located in a 1920s-1930s Studebaker dealership on the outskirts of downtown Pottsville. In the years after that, the building was owned by Scranton Electric and used to repair steam engines and generators for coal companies.
In 1994, local collector Jerry Ender purchased the building and began the process of restoring the building. In 1996, the museum opened.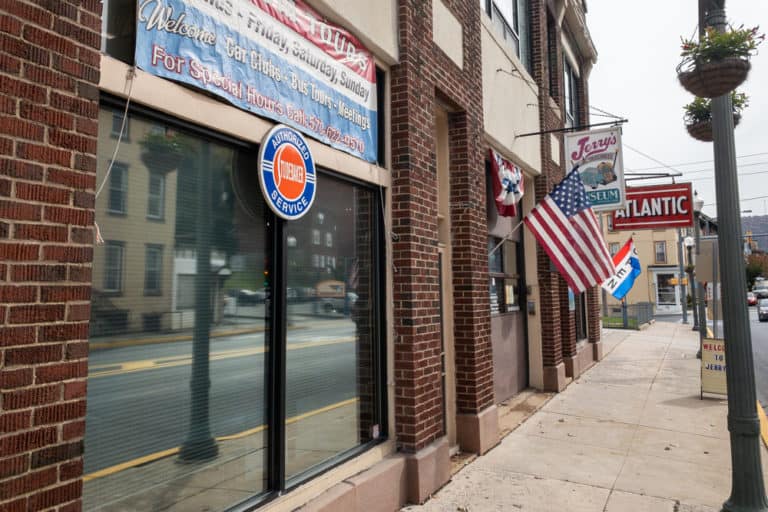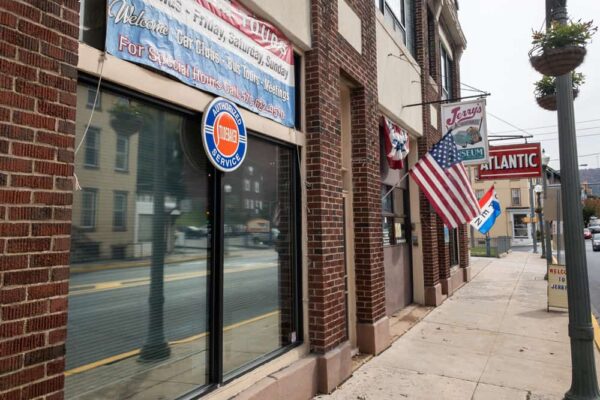 Jerry's Classic Cars and Collectables Museum offers the chance to step back into the 1950s and 1960s, though the museum does feature items dating as far back as the late 19th century and as recent as the 1980s. The bulk of the museum's collection, however, would fit right in in the 50s and 60s.
The museum features two floors of displays with the first floor focusing on automobiles and accessories, while the upper floor features more of the museum's collection of memorabilia and household items from past decades.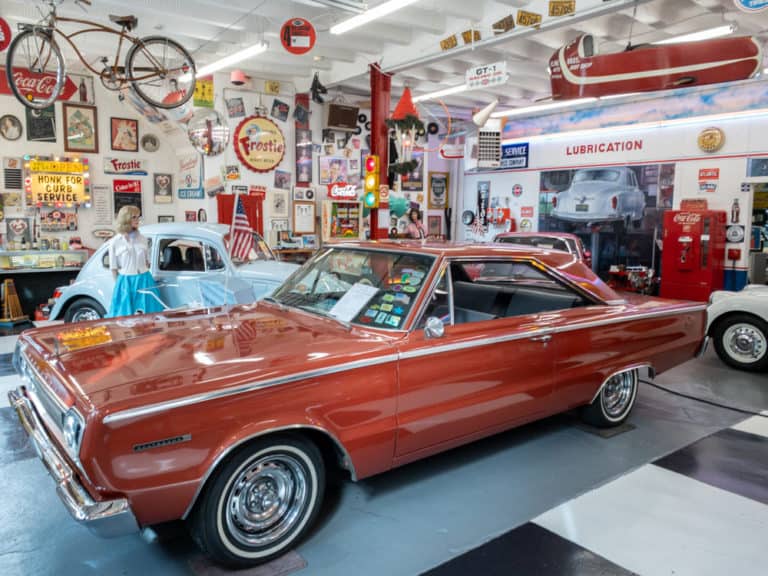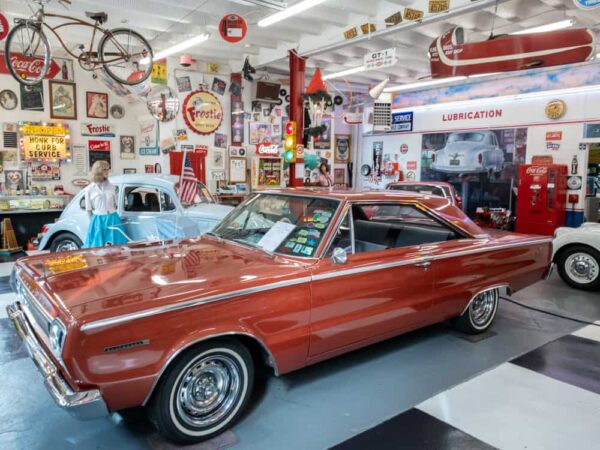 The first floor consists of two large rooms and features roughly 15 different antique automobiles. These cars are in incredible condition and look like they are brand new and on the floor of a dealership, not housed in a museum many decades after they were built.
On each car, there is signage that highlights the key facts about the vehicle, as well as information about the specific car's history and ownership.
The cars in the museum rotate out from time to time, but during my visit, there were cars from Studebaker, Triumph, DeSoto, and Ford, among others.
If you want to save a bit of money on your admission, there is a Groupon available for admission to Jerry's for 2021.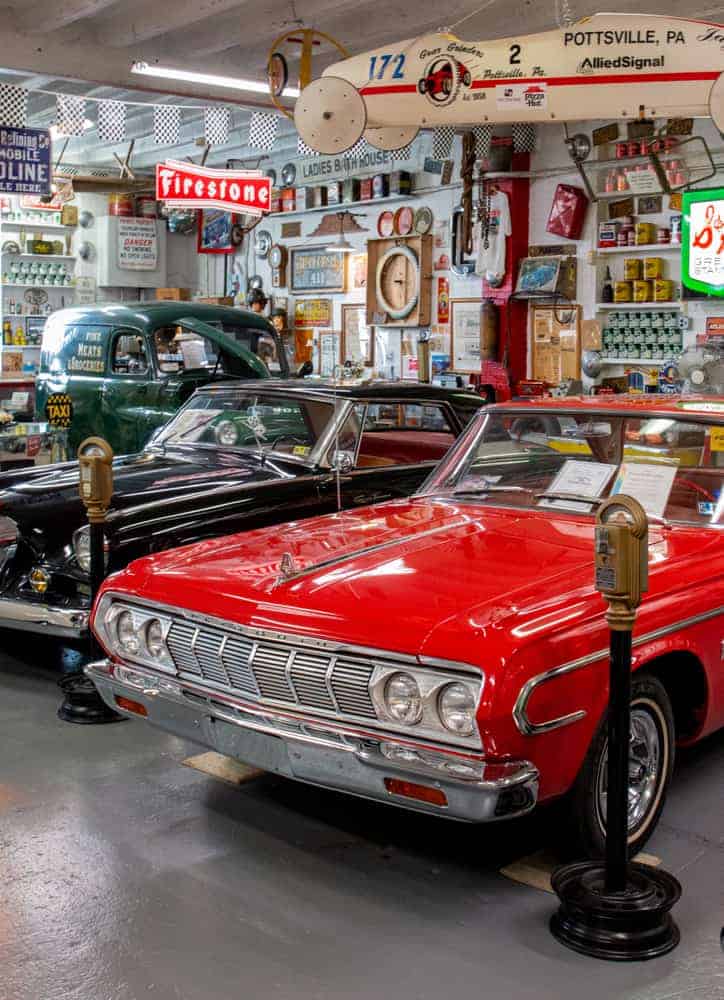 While the collection of antique automobiles here isn't as vast as you'll find at spots like America on Wheels or the Antique Automobile Club of America Museum, the models on display are every bit as impressive.
Surrounding the cars, there are thousands of items hanging from the walls, in display cases, or on the floor. In fact, the museum says that they have more than 20,000 items on display at any given time.
Generally speaking, there isn't individual signage for each of the pieces on display. Instead, there is usually a piece of general signage that tells what makes the collection in that part of the museum special.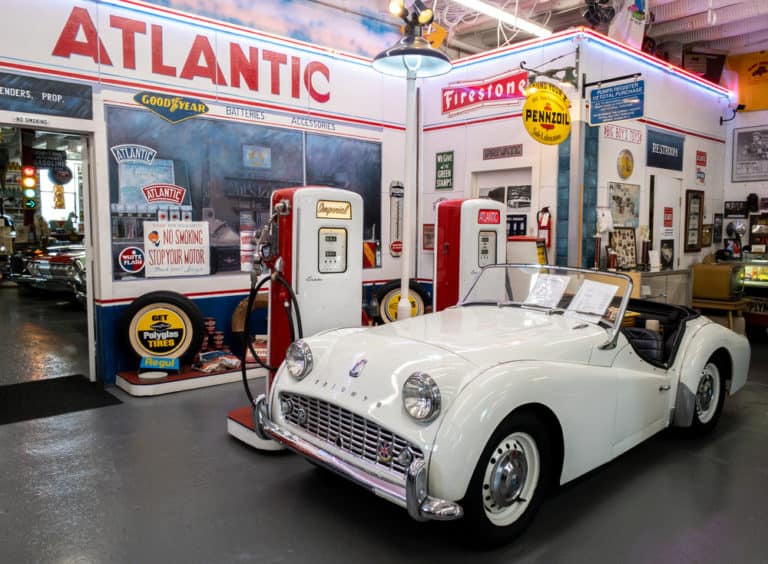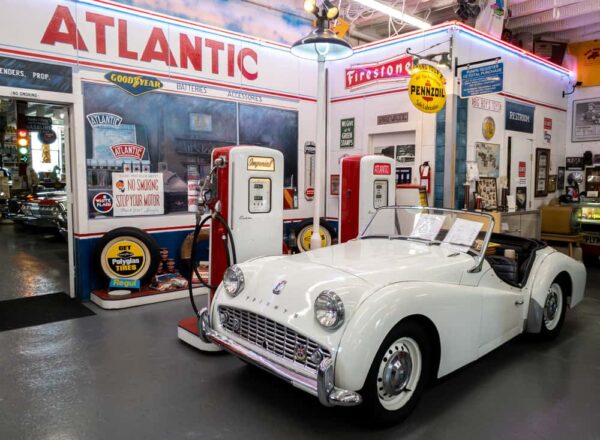 While more signage would have been nice, one of my favorite parts of Jerry's Classic Cars and Collectables Museum was the feeling of exploration I got while visiting the museum. With so many impressive items everywhere I looked, there was always something catching my eye. I'm sure I could visit 10 more times and still see many things I'd never noticed before.
Upstairs, the museum is kind of a combination of 50s and 60s museum and local historical society.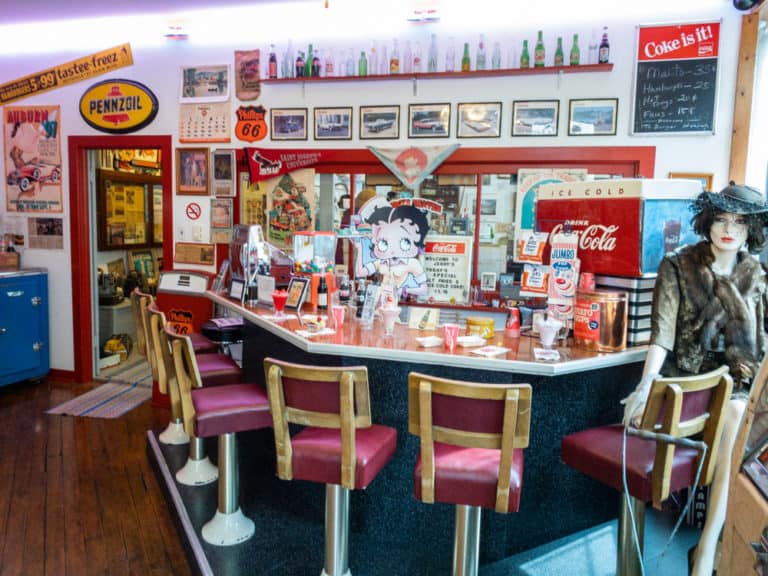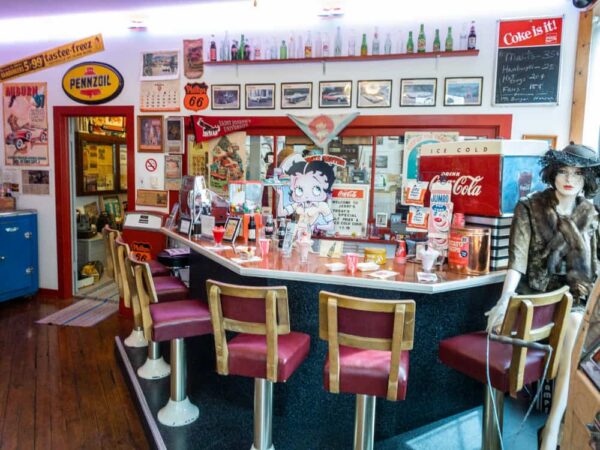 Here you'll find plenty of pieces that have a connection to Schuylkill County, including a very cool lunch counter that was saved from a store in nearby Shenandoah, PA. What makes this especially cool is that the countertop is made up of $63 worth of pennies.
The items upstairs are quite eclectic and range from rare photos of Baseball Hall of Famers to thousands of historic auto parts. I know it sounds cliche, but there really is just about something for everyone to enjoy on this upper level.
For me, the two most interesting displays were the one that featured local beer memorabilia and the one that featured the parts needed to build and repair cars decades ago. However, there's so much on the museum's second floor that you are sure to find something interesting to check out.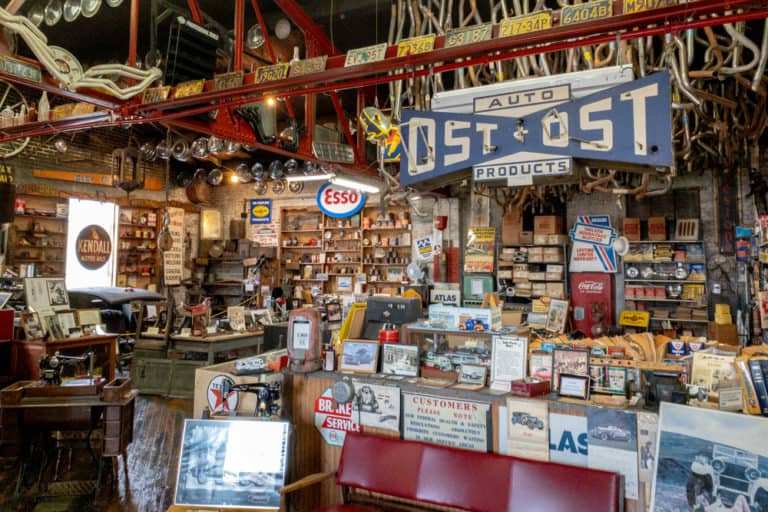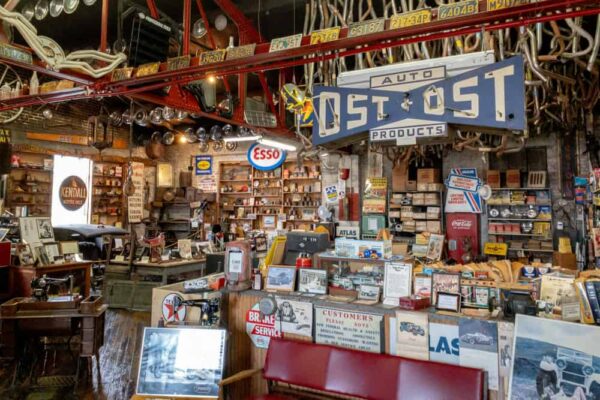 Usually, I'm not a big fan of museums that lack focus and have too many items. However, if I'm being honest, I was really impressed by the collection at Jerry's Classic Cars and Collectables Museum. If you lived through the 1950s and 1960s or simply appreciate the era, this museum is a ton of fun to explore.
Even better, the cars on display are worth the price of admission on their own.
So, if you are travelling through the Susquehanna Region or are in Pottsville for a tour of the Yuengling Brewery, take a few minutes to also check out the fantastic Jerry's Classic Cars and Collectables Museum.
Looking for more places to visit nearby? Check out Mohammad Ali's Deer Lake Training Camp, the Pioneer Tunnel Coal Mine Tour, Bill's Old Bike Barn, and Locust Lake State Park.
---
Jerry's Classic Cars and Collectables
Hours: Friday-Sunday: 12pm-5pm
Open May through October

Cost: Adults: $12, Children: $8

Website: JerrysMuseum.com

Address: 394 South Centre Street
Pottsville, PA 17901
See map below for other area attractions.
---