Disclosure: This article may contain affiliate links. We will make a small commission from these links if you order something at no additional cost to you.
In 1919, five boys entered a cave near Hummelstown along Swatara Creek.
This in itself was not such an unusual occurrence as people had been coming in and out of the cave for hundreds of years. However, what the boys found, tucked in a hidden crevice inside the pitch-black cave was quite unusual.
What they said to each other has been lost to time, but it's easy to imagine that they were quite astonished, maybe even a bit scared by what they found. Lit by nothing but the burning torches they carried, the box must have looked even more mysterious than it does today.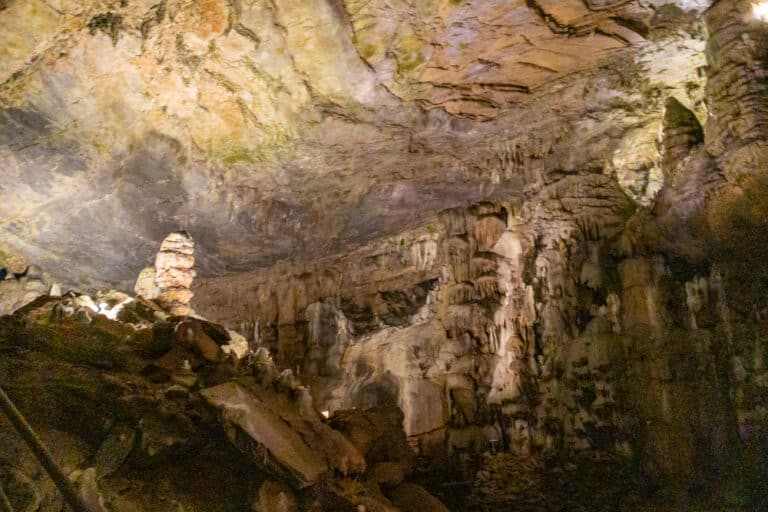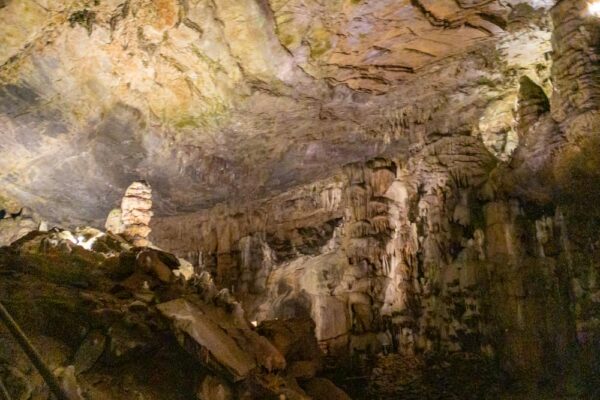 Square in shape, the dark brown box was covered with symbols carved carefully into the wood. Looking more like ancient runes than letters to an alphabet, the outside of the box gave little clue as to its origin or purpose. Inside the box, however, was a different story.
Filled with small gemstones and 17 coins from as far away as China and as ancient as the Roman Empire, the box contained directions for how to turn the contents into diamonds. The note also contained a date: 1917, two years before its discovery.
Whether the note was a prank or serious, no one knows because the owner was never found.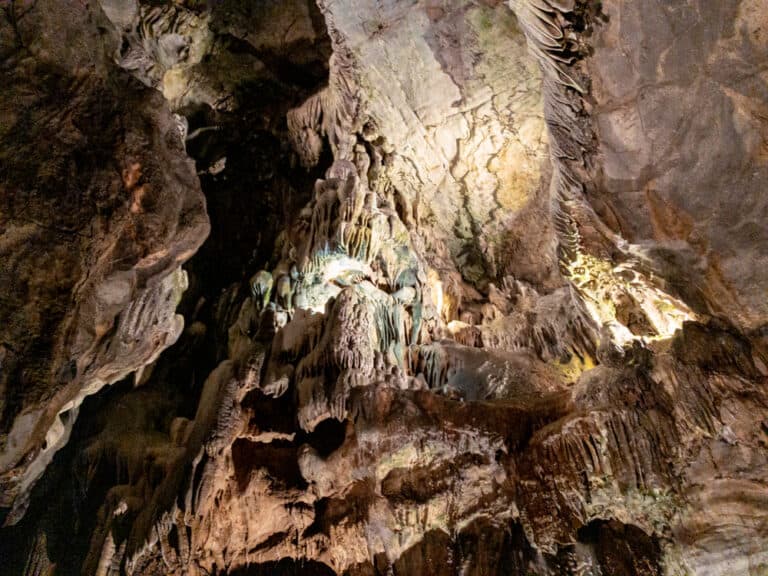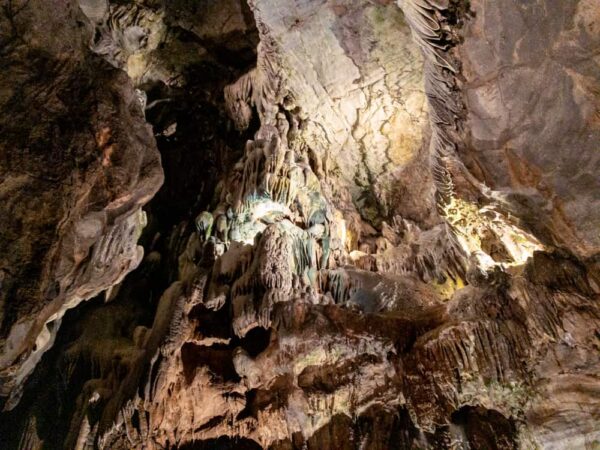 Eventually, the box made its way back to Indian Echo Caverns, history on display for any curious eyes in the Cavern's gift shop area. This gift shop is also the jumping-off point for 21st-century tours into Indian Echo Caverns.
Indian Echo Caverns first opened to the public in 1929, though the Great Depression caused the site to close only a few years later. It opened again in 1942 and has been delighting visitors ever since.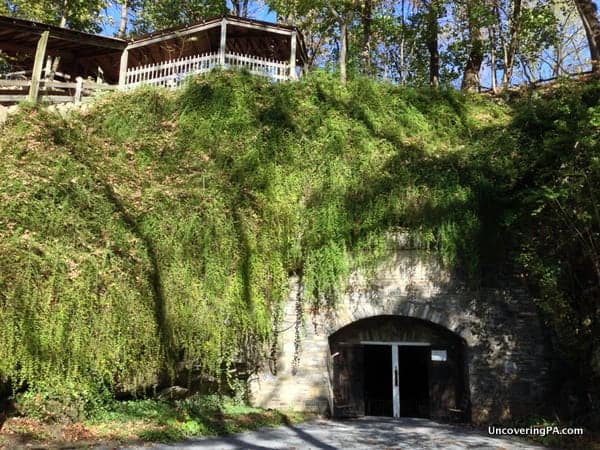 Tours start at the top of the hillside and immediately descend 71 stairs to the cave entrance. The stairs are well maintained, but keep in mind that you must go up and down these stairs at the start and end of the tour.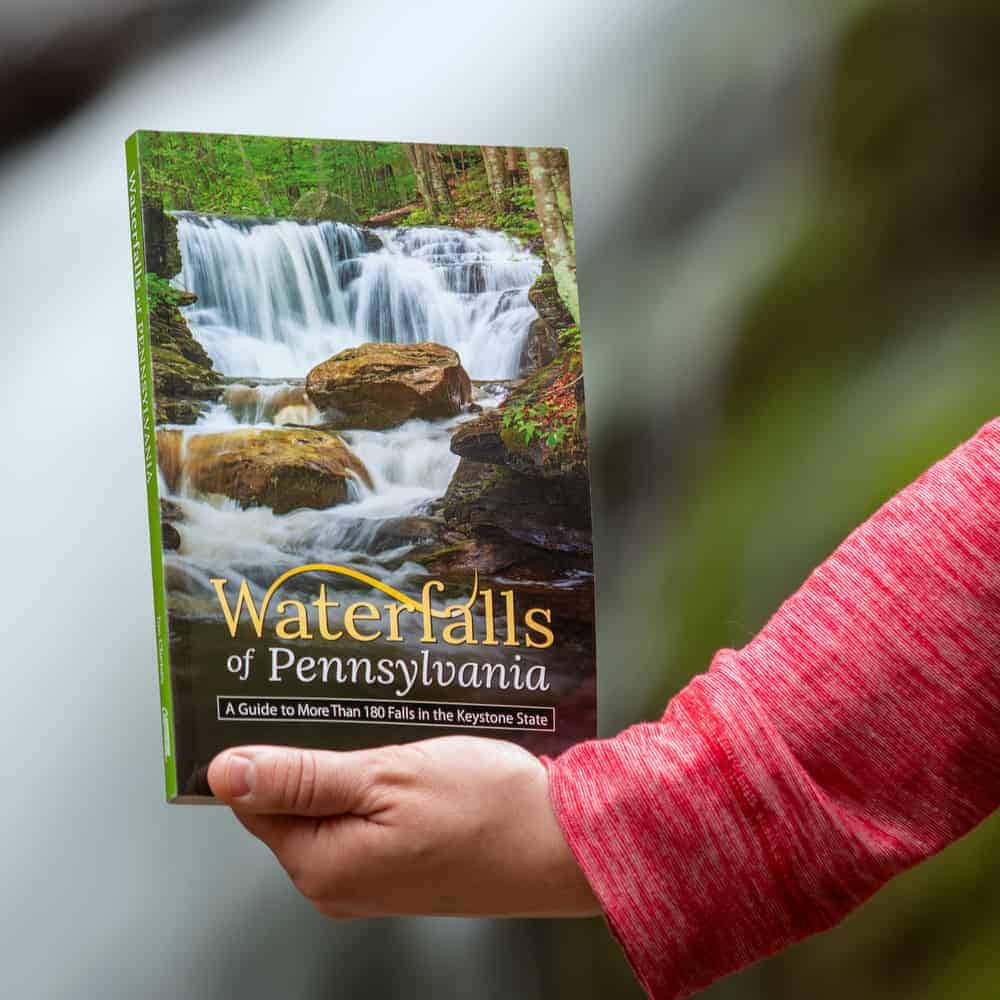 "Waterfalls of Pennsylvania" by Jim Cheney
If you love PA waterfalls, you won't want to miss this waterfall book from Jim Cheney, author of Uncovering PA, featuring more than 180 great waterfalls. Order it now on Bookshop.org or Amazon.
The massive entrance to Indian Echo Caverns was walled up years ago to keep out unwelcome guests, leaving only a small entrance available for visitors to enter the cave.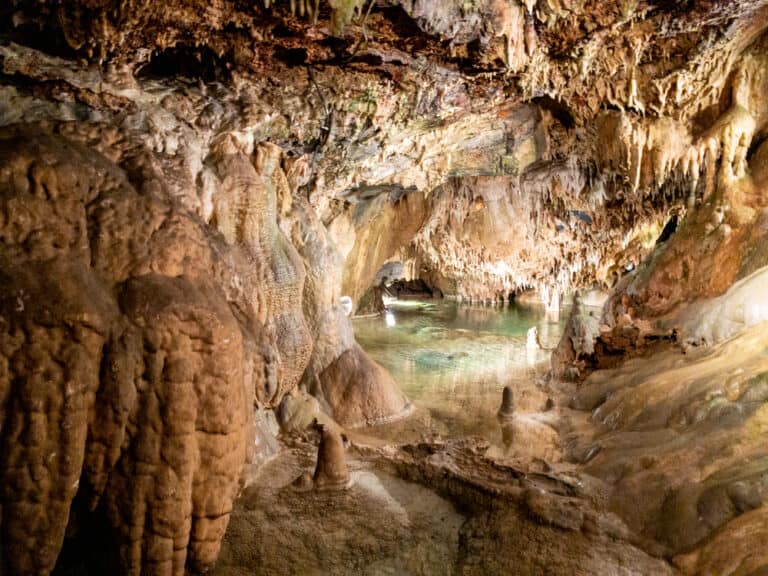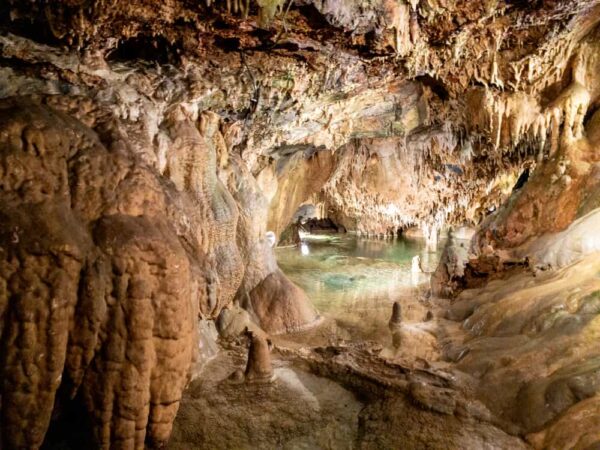 As with most caverns, the entrance area isn't especially interesting or beautiful. However, as the tour continues through the caverns, the real beauty of Indian Echo is obvious. I especially enjoyed the North Passage which leads back to a narrow room known as the Wedding Chapel.
It seems that nearly every cave I've ever visited has had some sort of area that resembled a pipe organ where they perform weddings. Nevertheless, the Wedding Chapel at Indian Echo Caverns is quite beautiful, and yes, they do perform weddings there from time to time.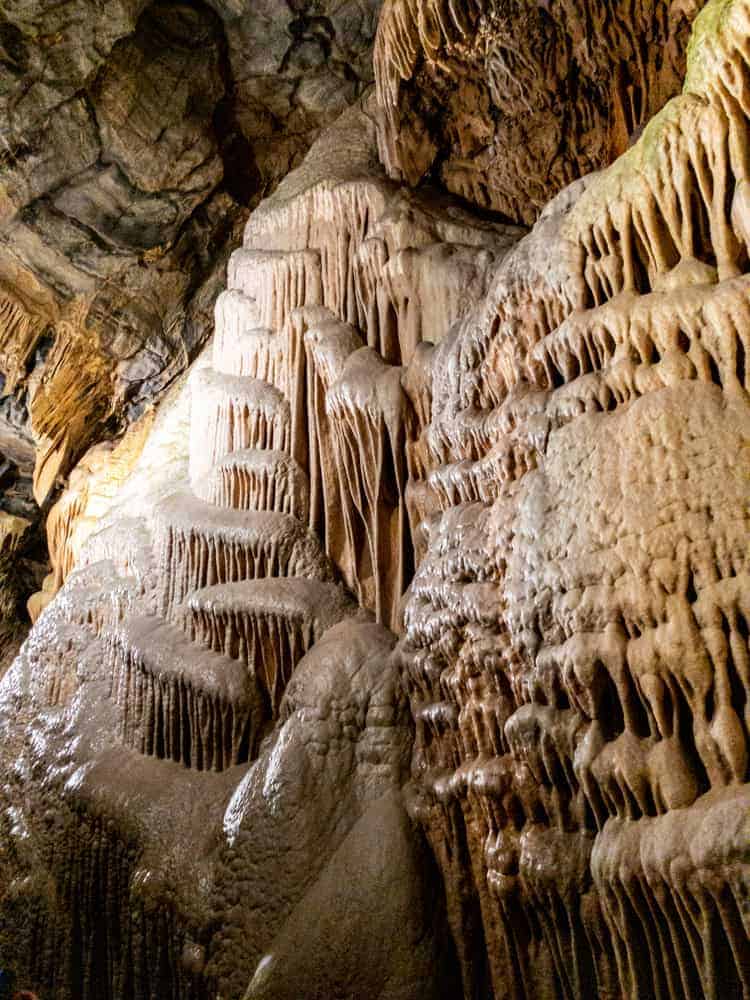 Indian Echo Caverns also has many named formations in the cavern including the Cave Guardian, the elephant, the mummy, and the giant. Guides point these out and do a good job connecting them through stories.
Tours last around 45-50 minutes and take visitors through the caverns. Along the way, guides offer a lot of great information about the history and geology of this underground world, making it not only a fun tour but also an educational one.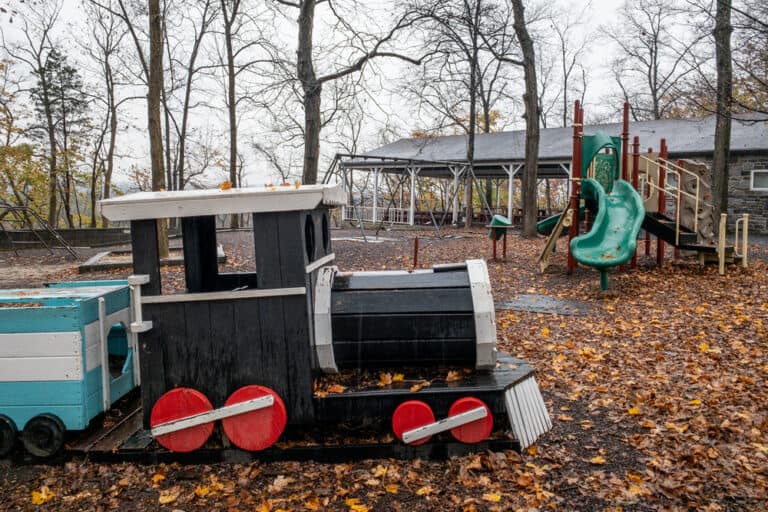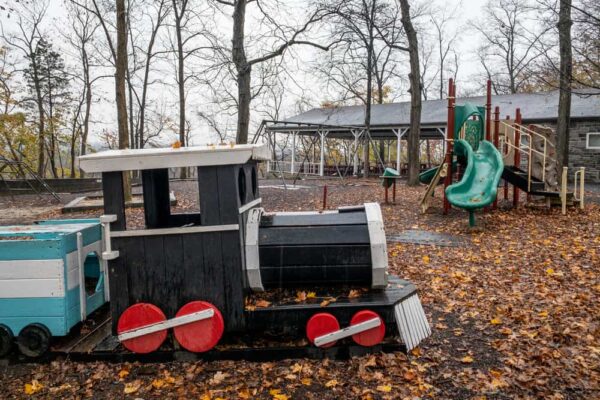 Overall, I had a great time at Indian Echo Caverns. My tour guide did a great job explaining the cave's features and threw in many obviously rehearsed, but still funny jokes along the way.
While there may no longer be any hidden mystery boxes inside the cave, Indian Echo Caverns in Hummelstown, PA is still an interesting place to visit, even if you've been to other Pennsylvania caves in the past.
Visiting Indian Echo Caverns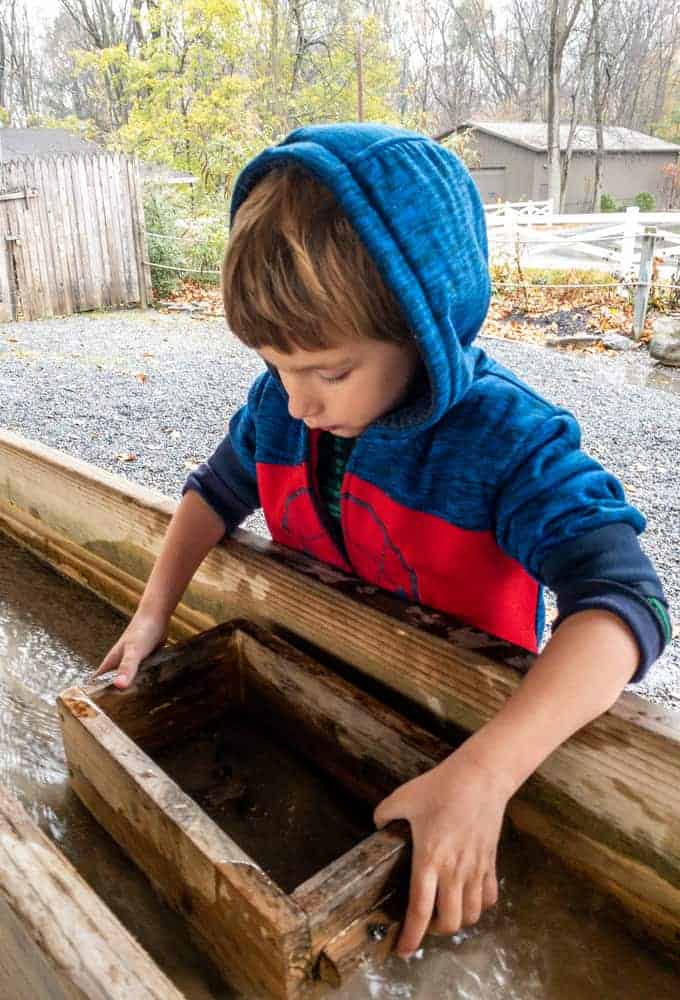 Indian Echo Caverns is located in close proximity to both Hershey and Harrisburg, making it a great side trip when visiting either destination. It is open year-round.
It's always 52 degrees inside the cave, no matter how warm or cold it is outside, so you might want to bring a jacket or sweatshirt with you on the tours.
In addition to the caverns, the property contains a small petting zoo, a playground, and a gem mining area for kids. There is also a mini-golf course on the property as well (That is run separately and has different hours of operation). Recently, Indian Echo Caverns has rebranded a bit and calls the entire complex Echo Dell.
Looking for more spots to visit nearby? Check out the AACA Museum, Black-Coffey Caverns, and The Hershey Story.
---
Indian Echo Caverns
Hours: Daily: 10am-4pm
Memorial Day – Labor Day: 9am-5pm

Cost: Adults: $22, Children: $13

Website: IndianEchoCaverns.com

Address: 368 Middletown Road
Hummelstown, PA 17036
See map below for other area attractions.
---