Disclosure: This article may contain affiliate links. We will make a small commission from these links if you order something at no additional cost to you.
There isn't much that surprises me about Pennsylvania anymore. However, when I discovered that Muhammad Ali had a training camp in Schuylkill County, I definitely was taken aback.
Known as Muhammad Ali's Deer Lake Training Camp, or, as Ali liked to call it, Fighter's Heaven, this camp was used from 1972 until the end of his career in 1981. It was here that he trained for some of his most famous fights, including "The Rumble in the Jungle" against George Foreman and "The Thrilla in Manilla" against Joe Frazier.
Fighter's Heaven was located in southern Schuylkill County, just south of Route 61 near Deer Lake, Pennsylvania. Not exactly the type of place you'd expect the greatest boxer of all time to spend time.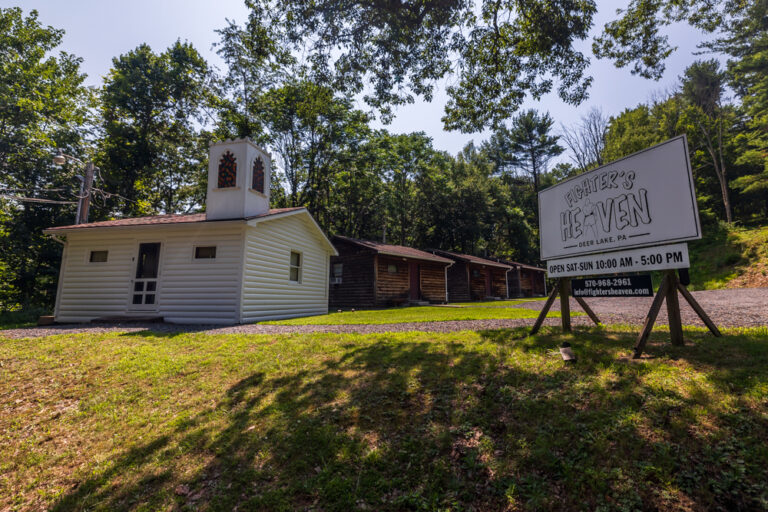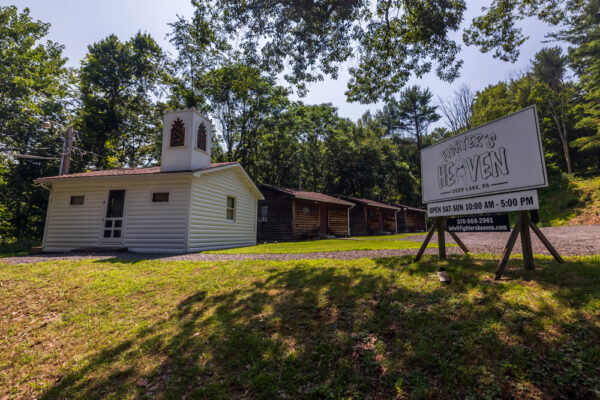 Ali came to the area in the early 1970s at the suggestion of Gene Killroy, a member of his entourage and a Schuylkill County native. Initially, Ali trained at an outdoor boxing rink on a mink farm owned by Bernie Pollack. However, training outside had its disadvantages, especially when it came to weather.
Because of this, Pollack suggested Ali purchase a six-acre plot of his land on nearby Sculp's Hill and turn it into his own personal training camp. Thus, Fighter's Heaven was born.
At the camp, Ali had constructed a large boxing gym, a small cabin for himself, and more than a dozen other buildings including cabins for his sparring partners, a cabin for his family, a kitchen, and a mosque.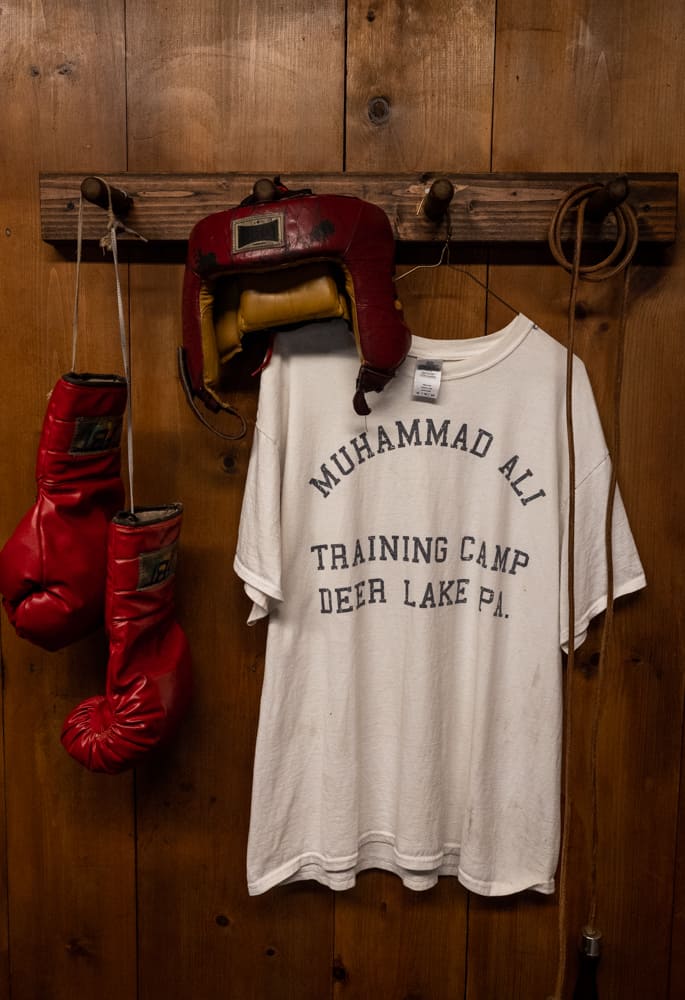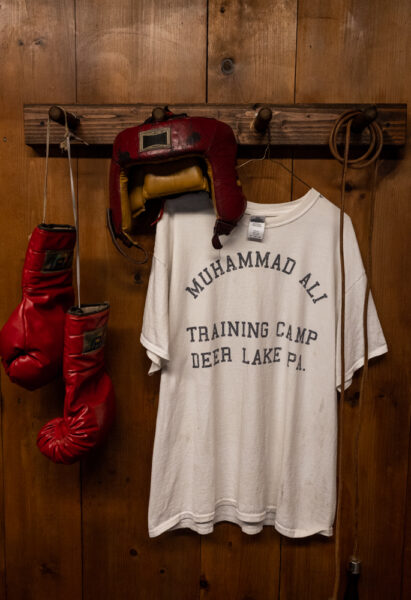 When Ali was training here, the site was open to the public for free, and it wasn't uncommon for many locals to show up and watch his practice sessions. Ali was known to be generous with his time and would regularly spend time before and after his sessions talking with visitors.
Of course, a star like Muhammad Ali didn't just draw in locals. He was also visited at the camp in rural Pennsylvania by many celebrities including The Jackson 5, Dianna Ross, Andy Warhol, Kris Kristopherson, and many others. He also did interviews from the camp, including one for the Dick Cavett Show (which can be seen when visiting Fighter's Heaven).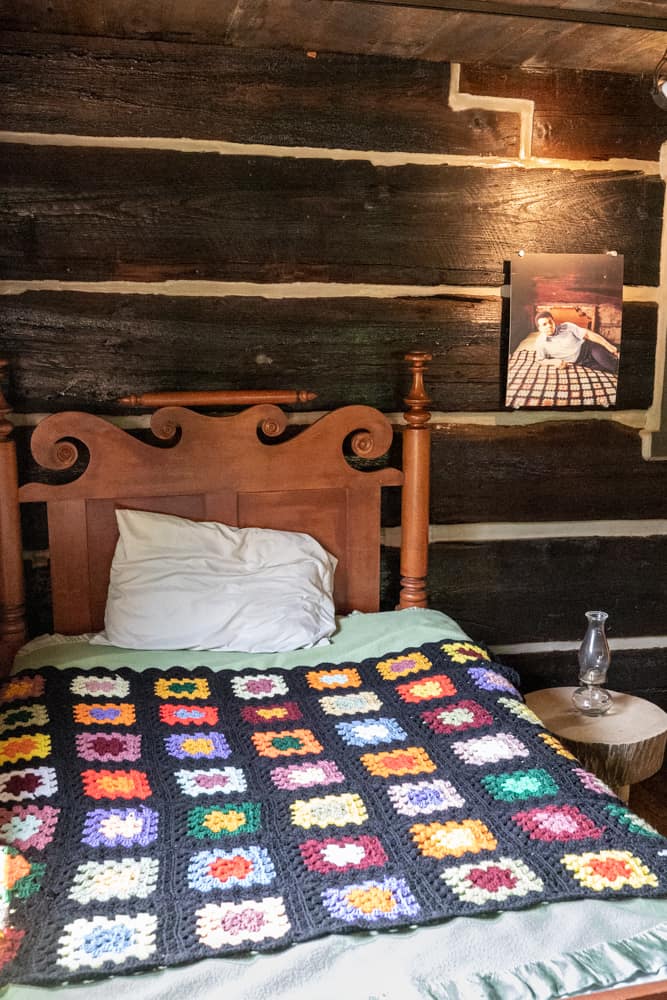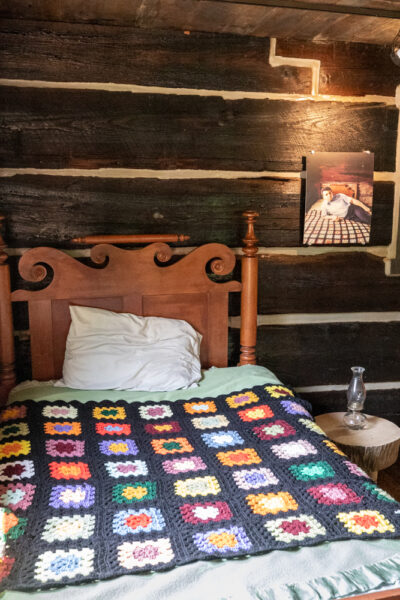 After Ali's career was over, the camp sat largely empty, until 1997 when it was turned into a karate studio and a bed and breakfast. In 2016, the camp was purchased by Mike Madden, son of football icon John Madden, who worked to restore the camp to its 1970s glory days.
Since 2019, Fighter's Heaven has been open so that visitors can see the amazing piece of Pennsylvania history.
The grounds of the camp comprise 18 different buildings, each of which have been beautifully restored. During my visit in the summer of 2021, seven of the buildings were open to the public.
Parking is located on the eastern side of Sculp's Hill Road (left side if coming from Route 61) with the camp occupying both sides of the quiet mountain road where Ali would often jog when he was in residence.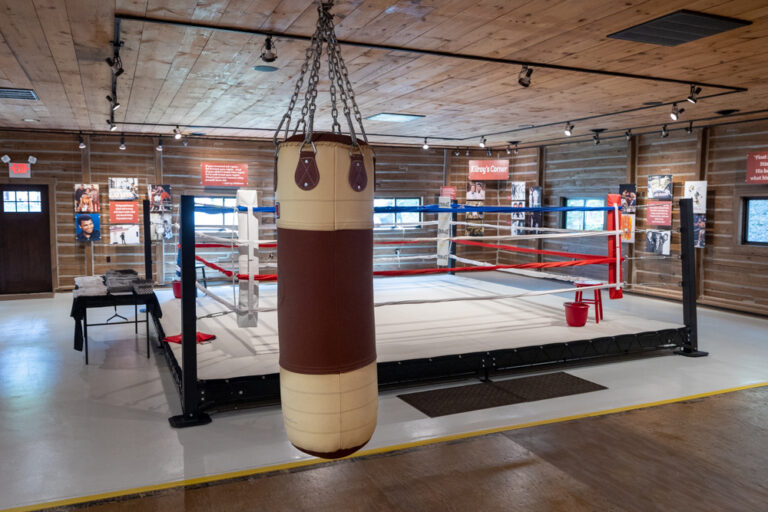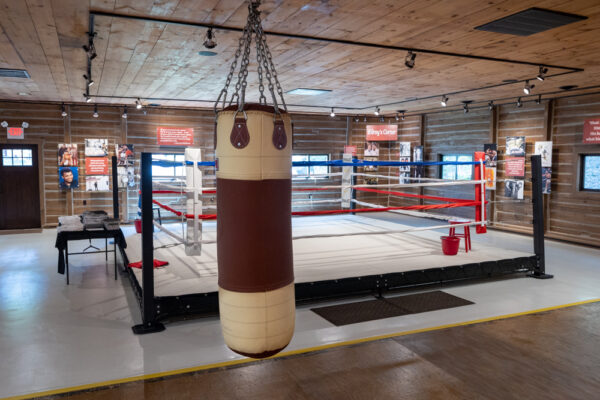 When Ali trained here, he charged no admission to visit. So, in that spirit, there is, rather amazingly, no charge to visit Fighter's Heaven. Instead, they ask you to consider making a donation to one of their partner charities including The Michael J. Fox Foundation for Parkinson's Research, The Muhammad Ali Center, and Avenues.
Because there is no admission charged, you could theoretically start your visit whenever you wanted. However, I definitely recommend starting in the gym, which is located on the opposite side of the road from the parking area.
Starting here will allow you to get a map of the grounds and connect with one of the staff for a quick overview of the site.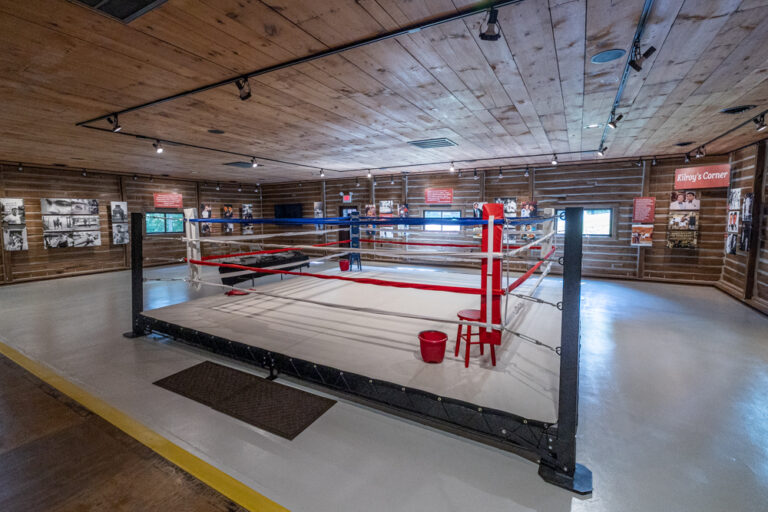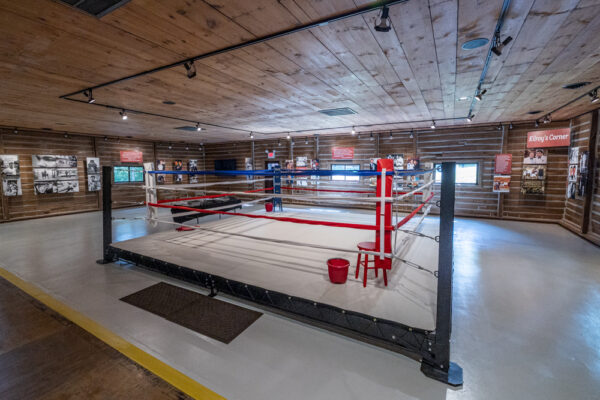 Unsurprisingly, the main focal point of the gym is a practice boxing ring. While this isn't the one that Ali used, it helps recreate the feel of what this spot was like nearly 50 years ago.
On the walls of the gym, you'll find many photos of Ali, including some of him training at Fighter's Heaven. There are also quotes from Ali that provide some neat insight into his mind.
On one wall, you'll also find a TV that plays a variety of videos about Ali. While they don't particularly feature the camp, they are still a great way to get to know this icon a bit better.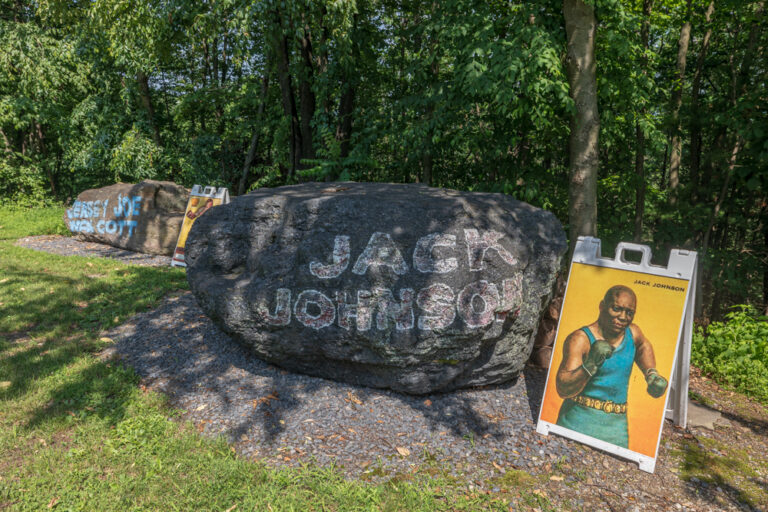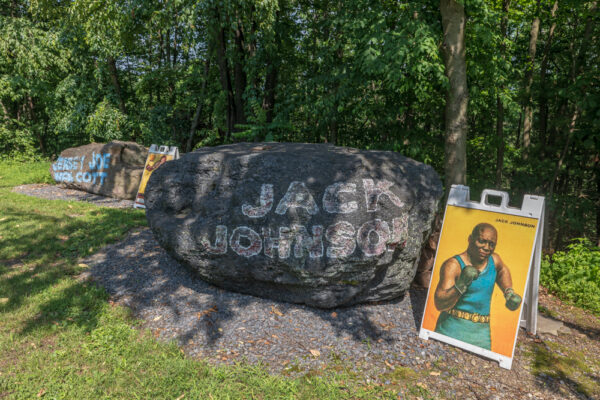 Outside of the gym, you'll likely notice the many large boulders that line the property.
Each of these boulders, which were placed here by Ali, feature the name of a boxer that inspired his career. Some of them, like Joe Frazier and Jack Johnson, are well known, while others were lesser-known boxers that had impacted his career.
Interestingly, each of these rocks was originally painted by hand by Ali's father, Cassius Clay, Sr., who was a sign painter by trade. The current owner has placed placards next to each rock with a photo of the named boxer, which adds some neat interest to the boulders.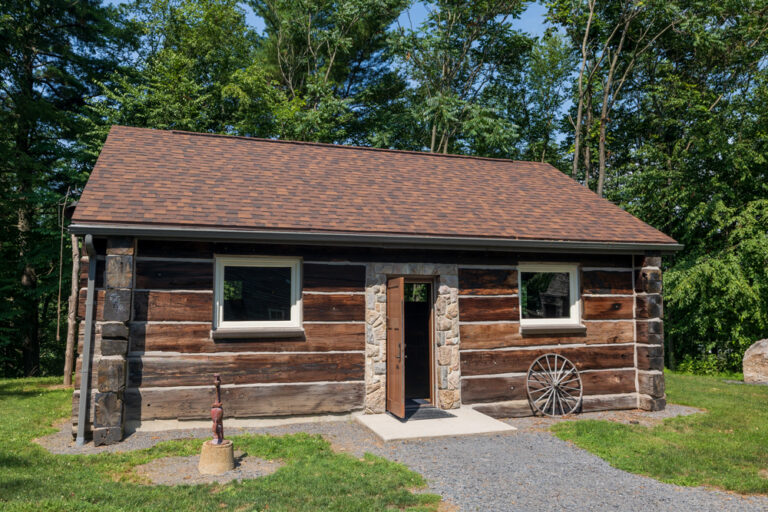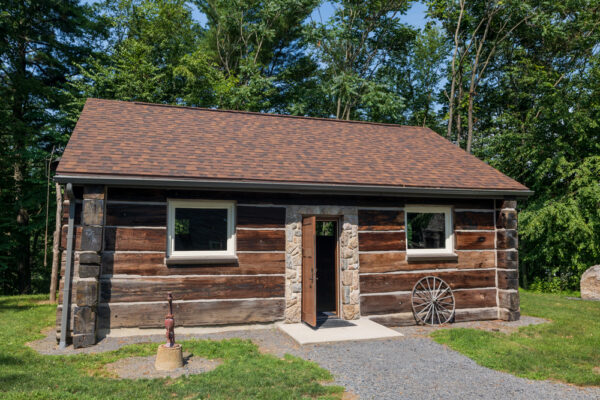 Located just behind the gym, you'll find the cabin used by Muhammad Ali.
This single-room cabin is quite simple and not where you would think that such a decorated athlete would have slept during training.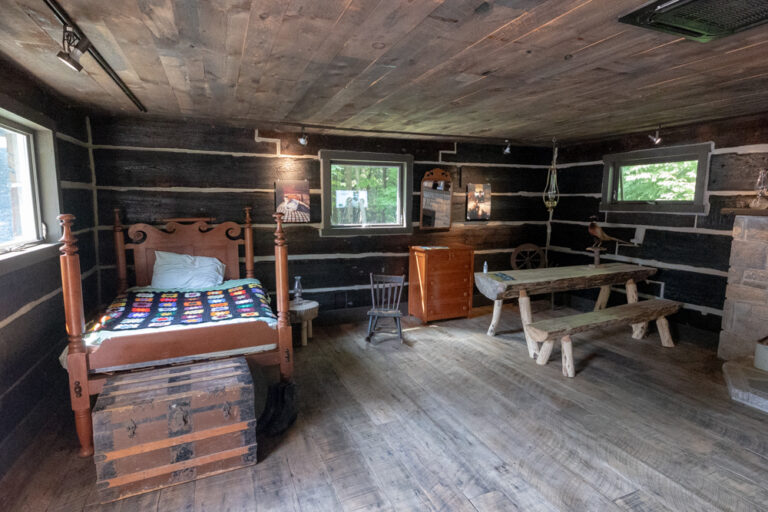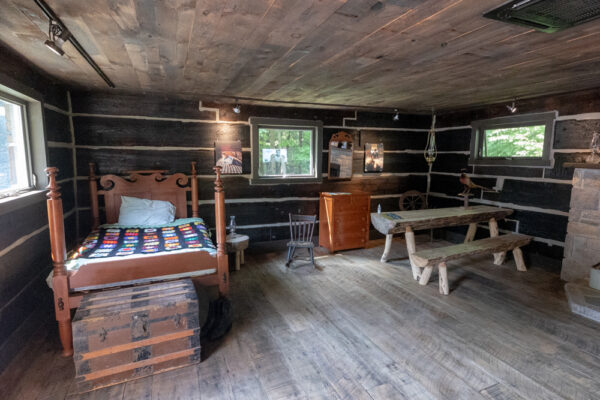 In the cabin, there is a video that plays a short interview Ali did with talk show host Dick Cavett from inside this space. It's interesting to hear him talk about the importance of the training camp and about how he utilizes his cabin.
While none of the furniture in the room is original, they have done an excellent job recreating the cabin based on what you see in the video, as well as from photos taken of the room. It truly does look very similar to what it looked like when Ali was here in the 1970s.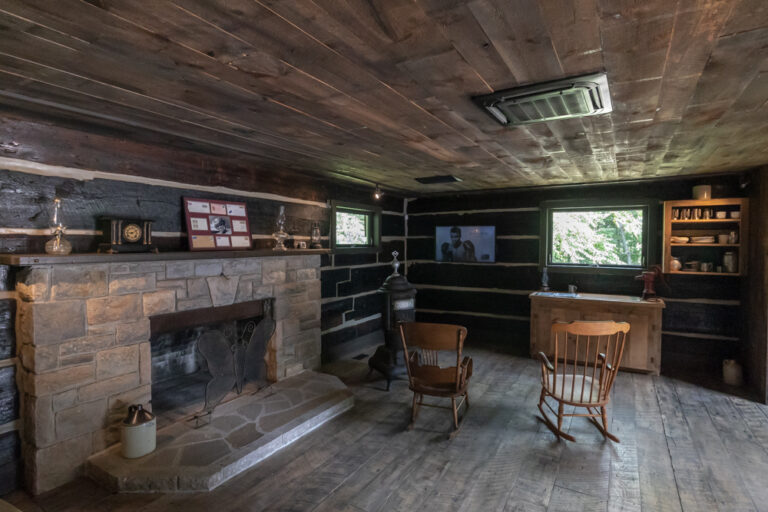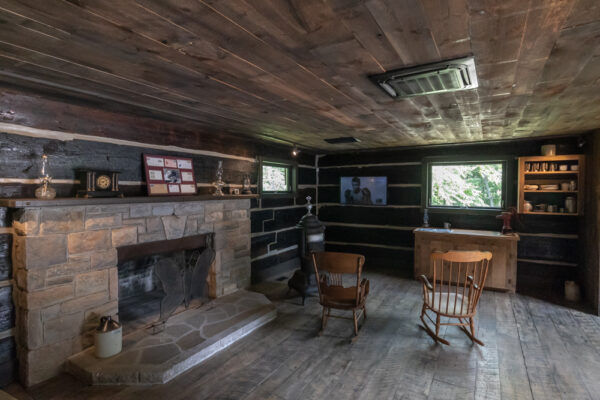 Adjacent to Ali's cabin, you'll find the kitchen.
The kitchen has some modern appliances in it but does also have the only two original pieces in the camp: the large kitchen table and a stove. There's even a photo of Ali sitting at the table.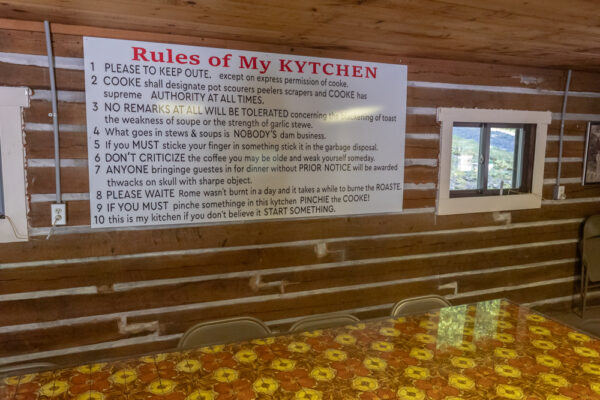 Behind him in that photo, there is a large sign with the kitchen rules, which has been carefully recreated.
Spread out on the kitchen table, you'll find several books with many photos of Ali and Fighter's Heaven. Definitely take a few minutes to look through these fascinating images as they help bring the space to life.
Across the road, adjacent to the parking area, there are four buildings that are worth checking out.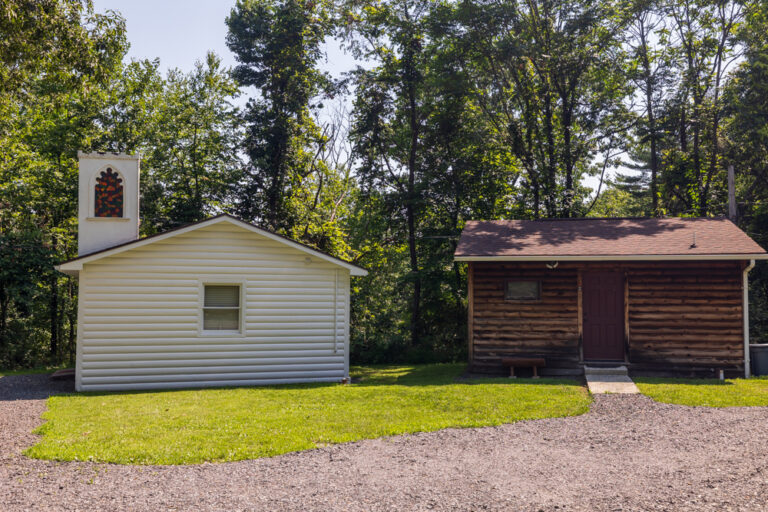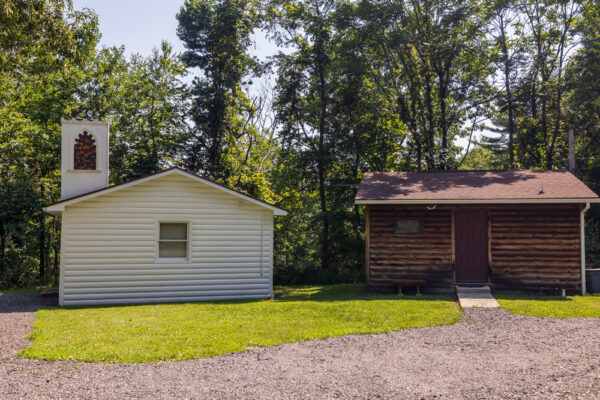 The first is a small white building that served as Ali's mosque while he was staying at the camp.
Inside, they have recreated a prayer area, which is interesting to see. There is also a video playing that offers some incredible insight into Ali's religious thoughts, which are quite interesting no matter your religious persuasion.
The two cabins adjacent to the mosque were guest quarters and look like hotel rooms taken straight out of the 1970s. While there isn't much in here of specific interest, it's still neat to check out the spaces.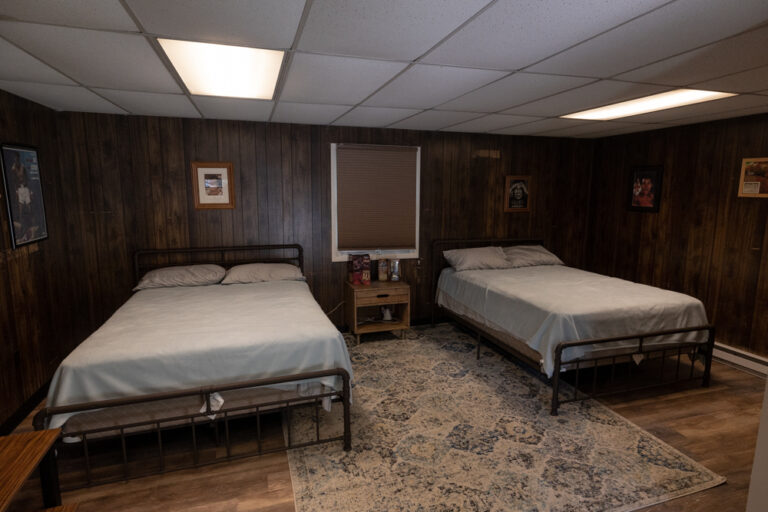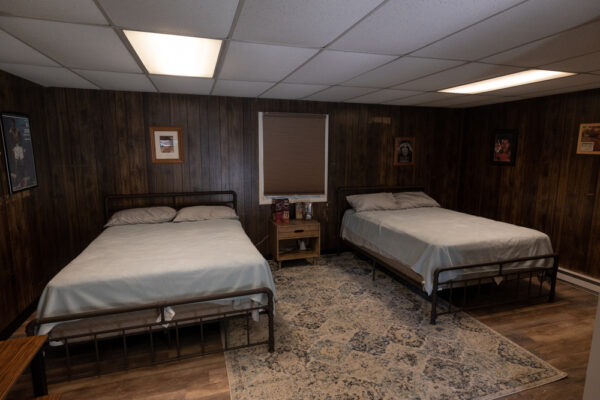 In addition to the open spaces at Muhammad Ali's Deer Lake Camp, make sure to take some time walking the grounds and enjoying the beauty and peacefulness of this spot. It's not hard to understand why Ali found solitude here during his training sessions.
Overall, Muhammad Ali's Fighter's Heaven is a fascinating place to visit. Whether you are a Muhammad Ali fan, love sports, or just enjoy interesting historical sites, this is a great spot to check out when exploring eastern Pennsylvania.
I definitely had a great time here, and I'm sure you will too.
Looking for even more spots to visit nearby? Check out my favorite things to do in Allentown, the Reading Railroad Heritage Museum, the Yuengling Factory Tour, and Jerry's Classic Cars and Collectables.
---
Muhammad Ali's Fighter's Heaven
Hours: Saturday-Sunday: 10am-5pm
May to October
Other times by appointment

Cost: Free

Website: FightersHeaven.com

Address: 58 Sculps Hill Rd
Orwigsburg, PA 17961
See map below for other area attractions.
---