Disclosure: This article may contain affiliate links. We will make a small commission from these links if you order something at no additional cost to you.
In Erie, Pennsylvania, grapes are big business. In fact, the southern shores of Lake Erie are the largest wine-growing region east of the Rockies. Driving through the countryside of Erie, you'll see so many vineyards you might think you've been teleported to southern France.
Thanks to the weather, soil composition, and geography along the southern shores of Lake Erie, the region is an ideal place to grow sweet grapes. In fact, some claim that the area is the world's oldest and largest Concord grape region with over 40,000 acres of vineyards growing along a narrow 60-mile long strip from Erie, Pennsylvania, to Forestville, New York.
However, the region doesn't just grow grapes for the likes of Welch's Grape Juice. In fact, there are 22 different wineries in the area, with 11 in Pennsylvania along the 18-mile stretch between Erie and the New York border. There's even a museum in New York dedicated to wine and grape growing.
Unfortunately, during my brief visit to Erie, I only had time to visit two of the area's wineries: Arrowhead Wine Cellars and South Shore Wine Company.
My first stop was at Arrowhead. The 250-acre farm that houses Arrowhead Wine Cellars has been in operation since the 1920s, but only opened as a winery in 1999.
The farm not only grows nearly every variety of grape needed by the vineyard but also grows a wide array of other fruits and vegetables. Some of the crops find their way into fruit wines, while others are processed into preserves or sold in the market next door.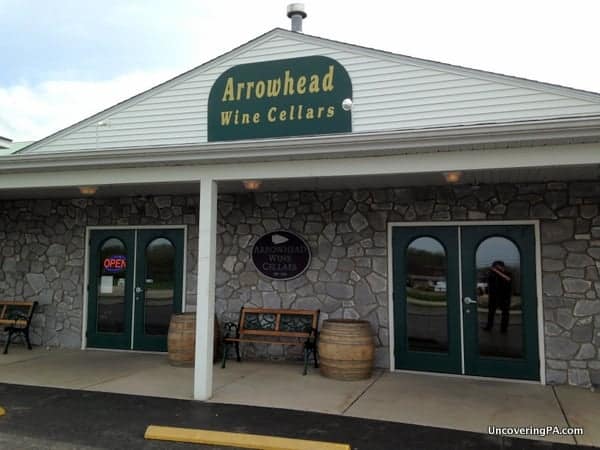 I sampled several of Arrowhead's wines and quite enjoyed them, but what set them apart for me was several of their outside-the-box products.
Easily my favorite was the fruit juices that Arrowhead produces. In an area known for Welch's, Arrowhead is making grape juices that will have you wondering how Welch's comes from the same grapes.
Their three different variety of grape juices each start the same way as their wines but are pulled out before any fermentation has occurred. Bottled in wine bottles, Arrowhead's grape juices are great for those who can't or don't want to drink alcohol, but want to have something special to drink.
In addition to their wines and juices, Arrowhead Wine Cellars also has a great retail store with many wine-related products for the wino in your life.
Located quite close to Arrowhead Wine Cellars is South Shore Wine Company. Located inside a 150-year old wine cellar, South Shore has one of the most unique settings of any winery I've come across in Pennsylvania.
Originally built as a winery in 1860, South Shore Wine Company produced wines until the 1920s when Prohibition stopped their production. The cellar lay unused until it was reopened in 2007 under the original name.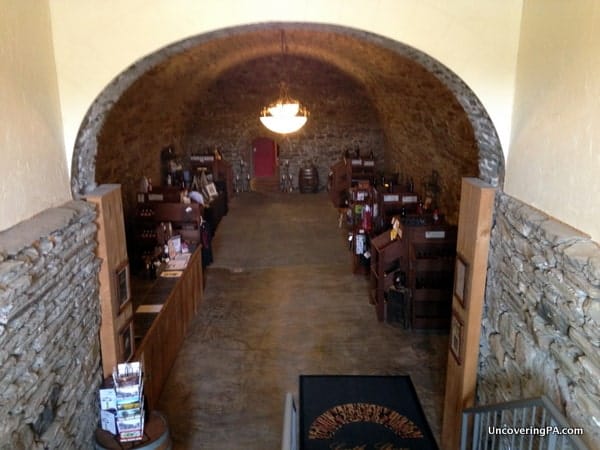 Owned by the Mazza family, who owns 2 other wineries and a brewery/distillery in the area (one of which is in New York), South Shore Wine Company produces some fantastic sweet wines. They also produce several unique wines including a hop-infused honey mead, a Gruner Veltliner, one of only four wineries in Pennsylvania making this unique wine, and their award-winning ice wine.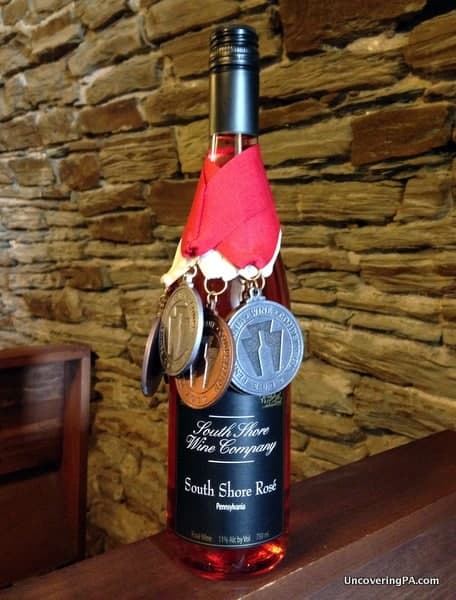 While I may have only been able to visit two of the 11 wineries in Erie County, I really enjoyed my time exploring the Lake Erie Wine Country. If these two wineries are any indication of the quality throughout the region, I would definitely recommend a visit, especially if you enjoy sweet wines and unique wines.
Click the link for more information about visiting the Lake Erie Wine County.
You can also visit many of the great breweries in Erie, PA while visiting the area.
Note: My visit was hosted by Visit Erie. However, the opinions expressed in the article are my own and were not subject to review. Photo at top of the article used courtesy of Visit Erie.
Looking for more to do in the area? Take a tour of Pulakos Chocolates, visit the Lake Shore Railway Museum, or head up into Erie's Bicentennial Tower.
See map below for other area attractions.