Disclosure: This article may contain affiliate links. We will make a small commission from these links if you order something at no additional cost to you.
I always love exploring new-to-me state parks, so I was excited to have the chance to check out Memorial Lake State Park in northeastern Lebanon County, PA.
Memorial Lake State Park was created in 1945 and is totally surrounded by Fort Indiantown Gap Military Reservation, the base of operations for the Pennsylvania National Guard. However, despite being surrounded by the base, it is totally open for anyone to visit and there are no checkpoints that you have to go through to get here.
As you might have guessed from its name and its location, Memorial Lake State Park was named in honor of the soldiers from the PA National Guard soldiers that fought in World War 1 and World War 2.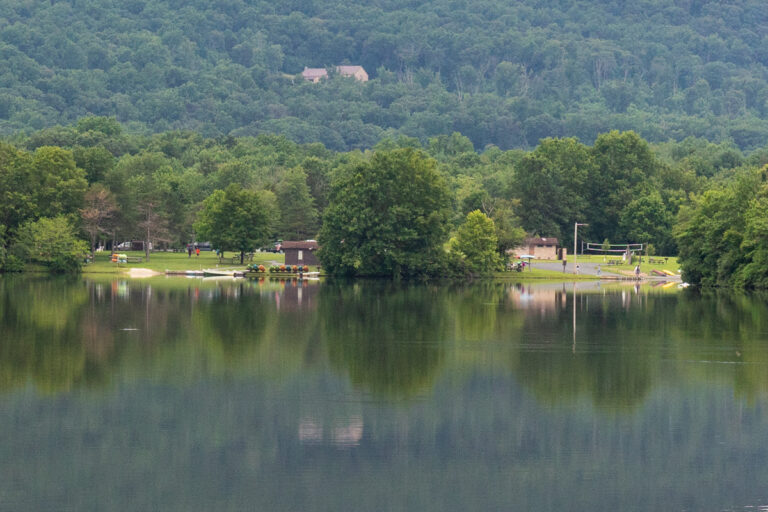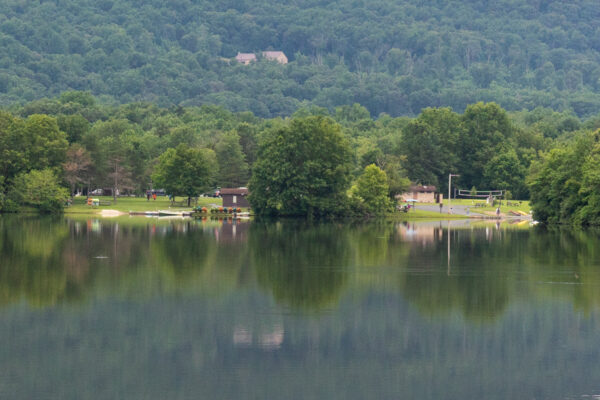 This 230-acre park is best known for its 85-acre lake which is quite popular with fishermen and boaters. (Note that no gas-powered boats are allowed at the lake.) However, for the purposes of this article, I'll be focusing more on the land-based activities here.
That being said, Memorial Lake State Park isn't a park that's full of exciting attractions like you'll find at spots like Ricketts Glen State Park or Ohiopyle State Park. Instead, this is a nice spot to come for a peaceful walk around a beautiful lake, to enjoy a sunset, or to fish (either from shore or from the water).
It's worth noting, though, that while this spot is normally peaceful, its location near the military base can sometimes result in a fair bit of noise when they are performing drills. It might be best to check first to see if they are conducting any live-fire drills before you visit.
There are two miles of hiking trails in the park. These trails primarily follow the shoreline of the lake, bleeding into each other without much notice despite the different names of the trails. Unfortunately, while these trails are quite beautiful, there aren't really any loop hikes that you can do here and the trails only encircle about half of the lake.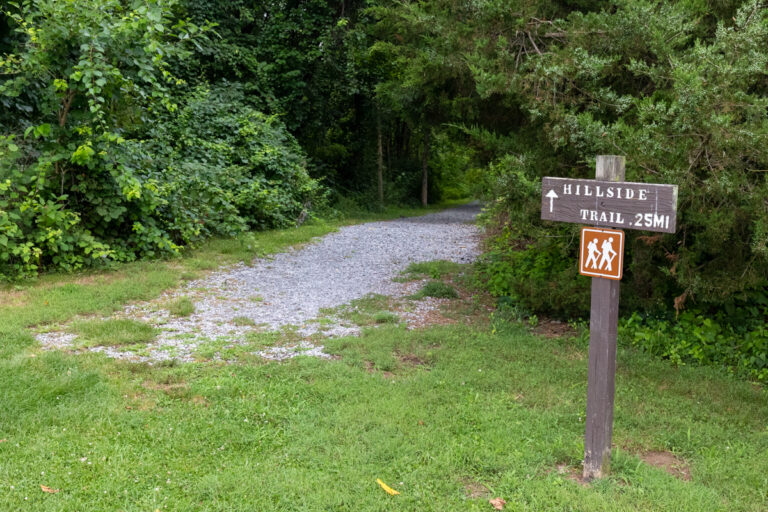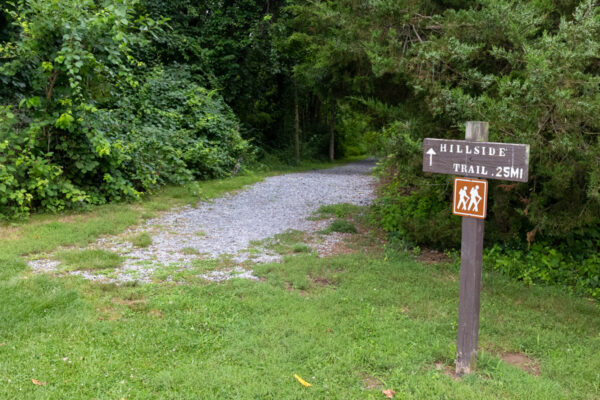 Nevertheless, Memorial Lake State Park is a great spot for a relatively easy walk, and I quite enjoyed my mile hike in the park that I'll describe below.
There are two main parking areas within Memorial Lake State Park, both of which are off of Boundary Road. For my hike, I parked in the smaller of the two lots which can be found at the following coordinates: 40.422289, -76.592684.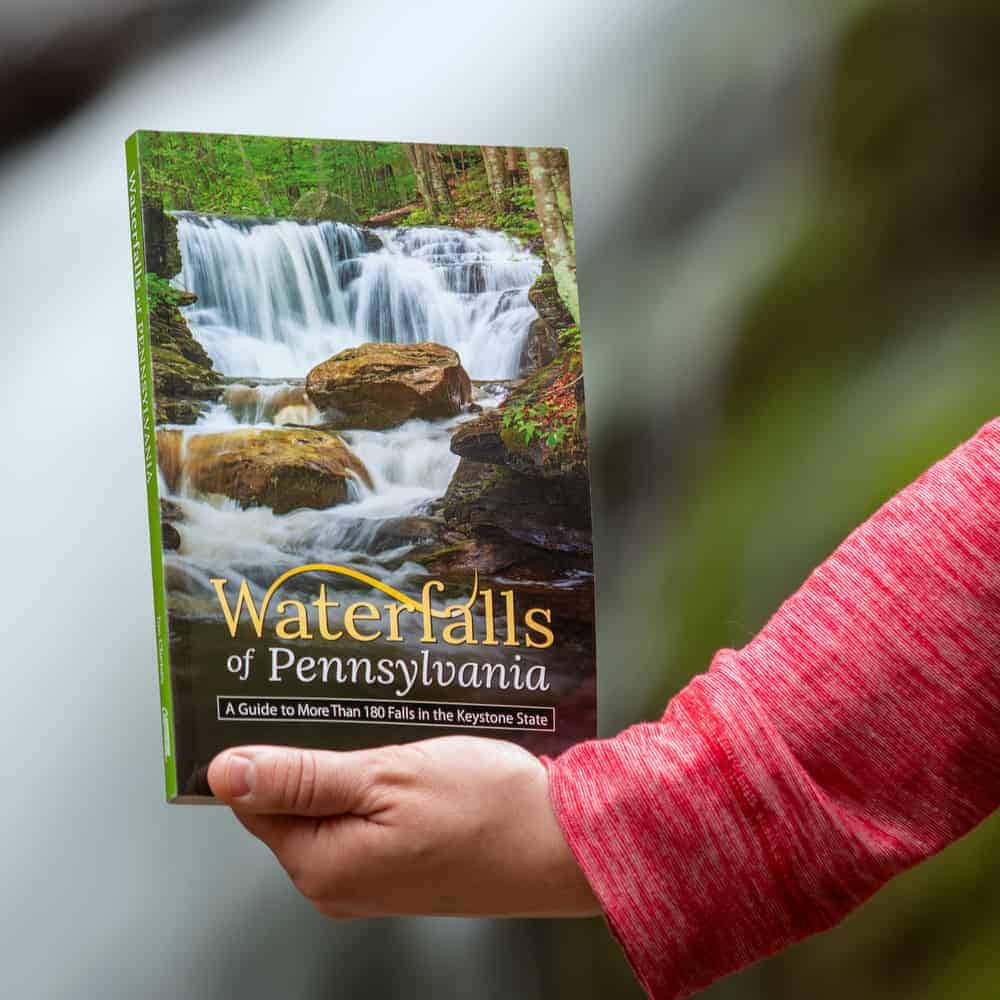 "Waterfalls of Pennsylvania" by Jim Cheney
If you love PA waterfalls, you won't want to miss this waterfall book from Jim Cheney, author of Uncovering PA, featuring more than 180 great waterfalls. Order it now on Bookshop.org or Amazon.
If you want to add about a quarter-mile to your hike, you could instead park in the main lot at the following coordinates: 40.423024, -76.596310.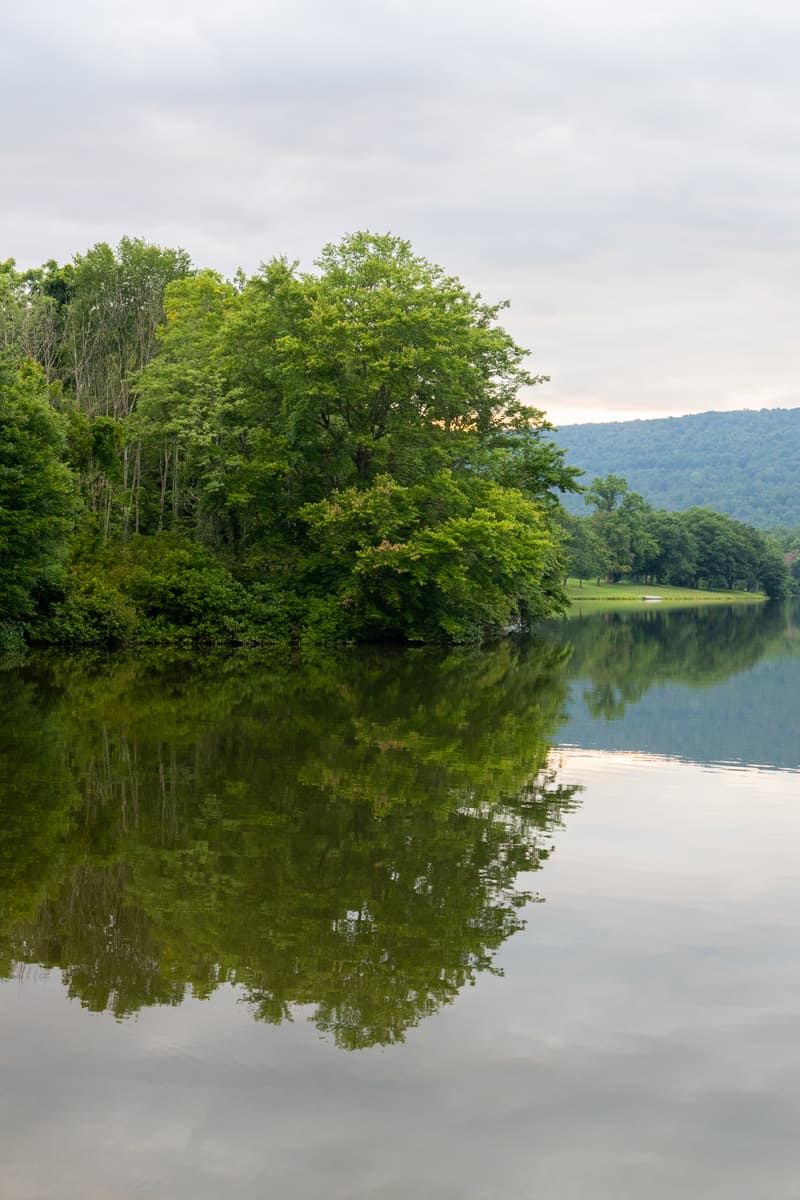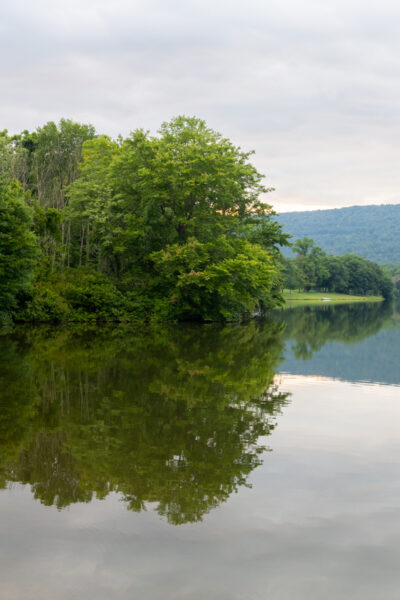 From either parking lot, head towards the lake (away from the way that you came in) and find the trail that heads off to your left.
Regardless of where you start, the trail is flat and easy and passes through an open area with both trees and grassy fields. For portions of the trail, the hike is along the lakeshore, which is quite stunning to walk along.
After a few minutes of walking, the trail reaches the walkway over the dam. This is probably the most scenic portion of the hike and offers some really fantastic views of the lake. If you look below the dam, you can often see people fishing at its base.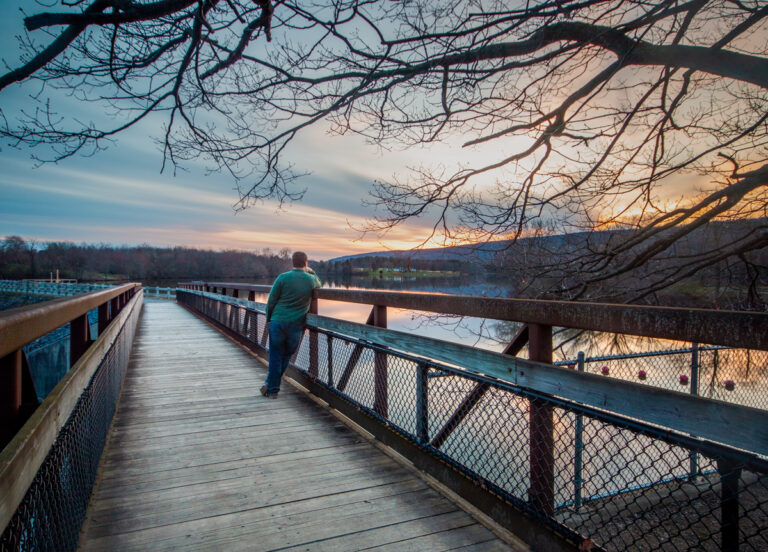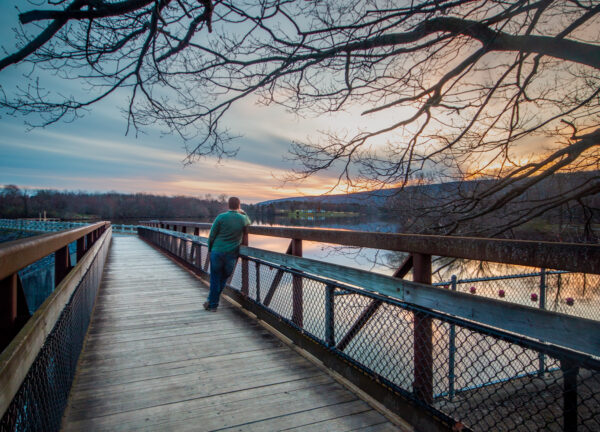 This is also a fantastic spot to visit at sunset as you'll be facing west while looking out over Memorial Lake.
While you certainly could stop at this point, I opted to continue onward along the trail as the park map showed a scenic view just beyond the dam.
This scenic view can be found at the largest parking lot on the southern end of the lake, which sits on a small hillside above the water. While this spot is only a few feet in elevation, it really provides a commanding view over the majority of the lake. Even better, there are a few benches here for those that want to sit and relax for a bit.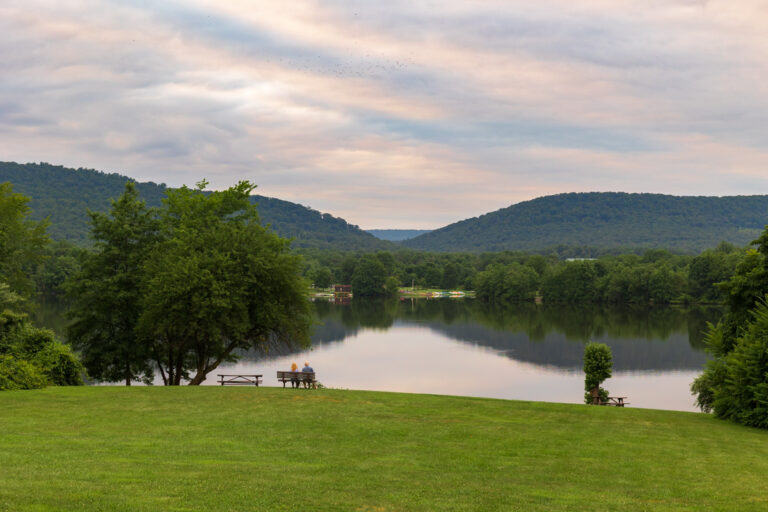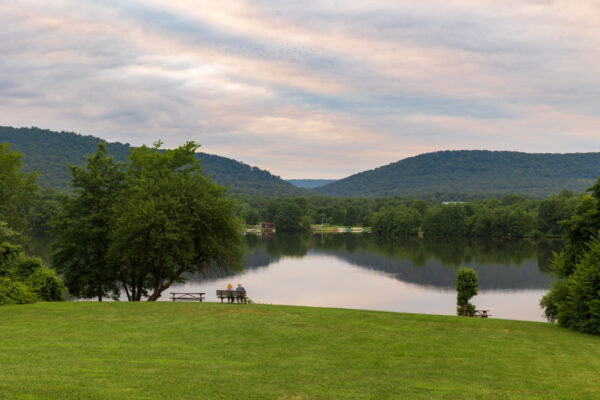 From here, the trail around the lake continues for another two-tenths of a mile through a strand of trees towards a fishing area. However, I personally opted to turn around at this point for the walk back to my car.
As I said at the top of this article, Memorial Lake State Park isn't the most exciting state park in Pennsylvania. However, if you find yourself in the area, are looking for a quick and easy spot to stretch your legs while traveling along I-81 (3 minutes off Exit 85), or are trying to visit all of the state parks, this is a beautiful spot to check out in Lebanon County.
Looking for more spots to visit in the area? Check out Swatara State Park, the Best Things to Do in Hershey, and Union Canal Tunnel Park.
[Click here for information on how to use the coordinates in this article to find your destination.]