Disclosure: This article may contain affiliate links. We will make a small commission from these links if you order something at no additional cost to you.
Known as the Sweetest Place on Earth, there are many fun things to do in Hershey, PA. Surrounding the farmland and chocolate factories that dominate this corner of Dauphin County, Hershey is home to a fantastic amusement park, delicious breweries, beautiful natural scenery, and great shopping.
If you're trying to figure out what to do in Hershey, PA, here are a few of my favorite things to do here.
Hersheypark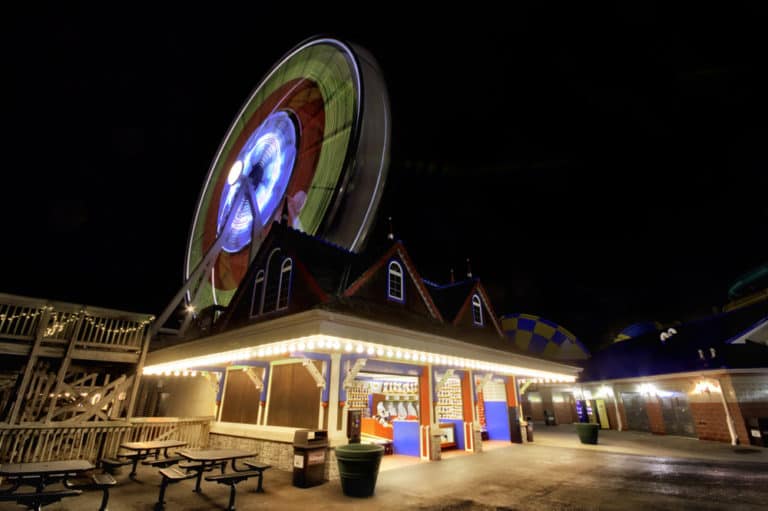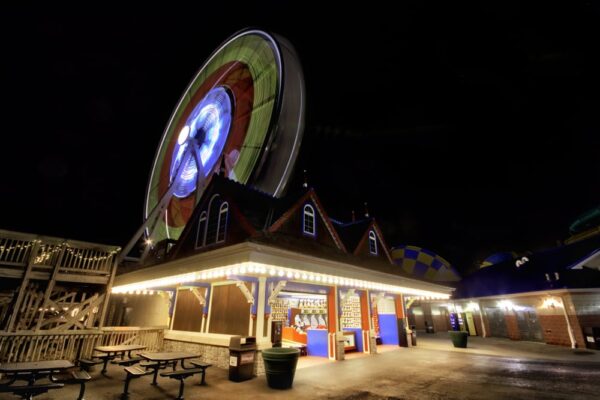 Without a doubt, Hersheypark is the most popular thing to do in Hershey, PA. The park features more than a dozen roller coasters, along with more than 50 other rides, and offers a ton of fun for the whole family. Throughout the park, visitors can enjoy both thrill rides and rides perfect for the youngest members of your family. There is also the chance to meet Hershey characters, take in a show, visit ZooAmerica, and much more.
The park is also home to a large waterpark, as well as great themed events during the Halloween and Christmas seasons.
Hershey's Chocolate World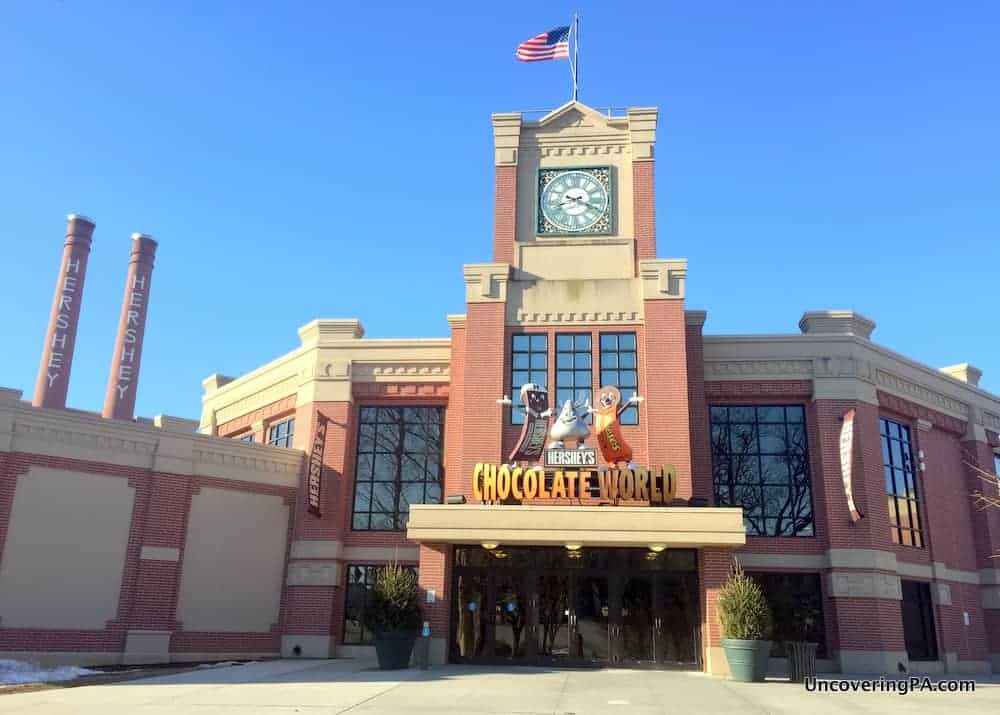 If you are looking for things to do near Hersheypark, look no further than the opposite side of the parking lot. Hershey's Chocolate World offers a ton of fun for the whole family. Best of all, admission to Chocolate World is totally free (though there is a charge for some activities).
Inside Hershey's Chocolate World, you can take a free ride through a simulated and stylized version of Hershey's chocolate factory and learn how chocolate is made. There are also plenty of places to buy your Hershey souvenirs, including some hard to find candies, and some great places to eat.
For those looking for more entertainment, paid attractions include making your own chocolate bar, trolley tours of Hershey, a 4D adventure, and much more.
Tröegs Brewery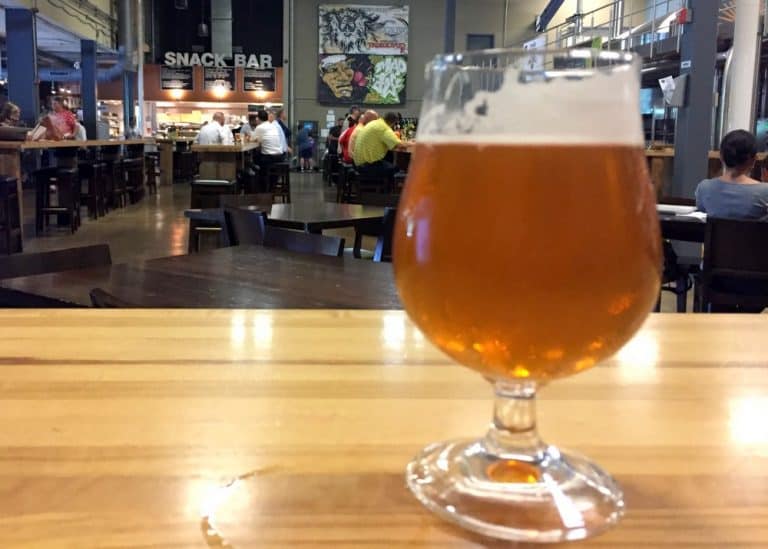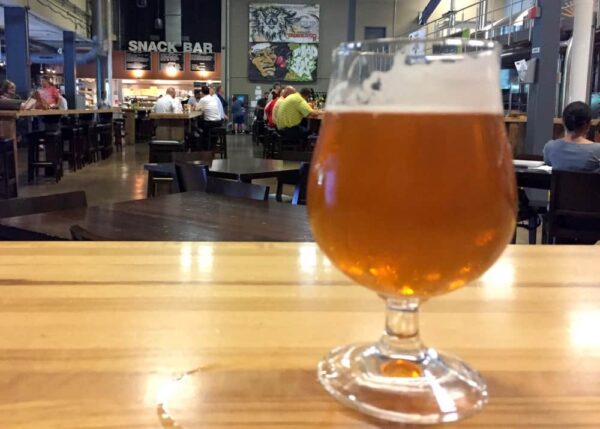 Located just down the road from Hersheypark is one of the best breweries near Hershey: Tröegs Independent Brewing.
Tröegs is one of the largest independent breweries in the entire United States and offers amazing beers that are brewed right in Hershey. Their massive tasting room offers tastes of their year-round offerings, seasonal favorites, and many beers that can only be tasted at the brewery.
Tröegs also offers some of the best food in Hershey, so if you are looking for the best place to eat in Hershey, you won't be disappointed with a visit to Tröegs.
Even better, Tröegs offer tours throughout the year for those that want to learn how their beer is made.
Hershey Gardens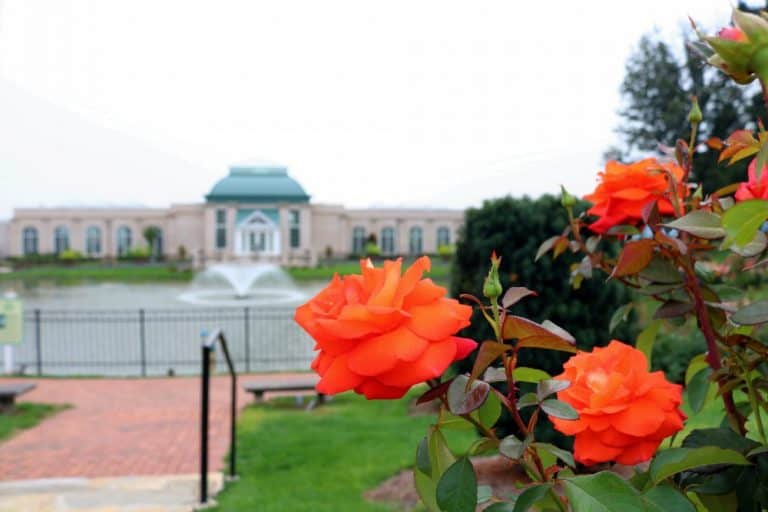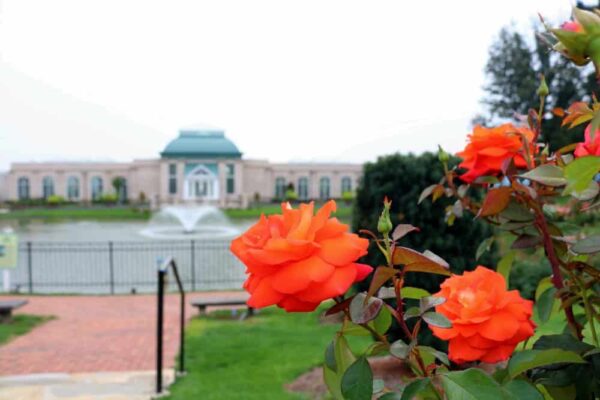 Hershey Gardens is located on a hillside just below the Hotel Hershey and overlooks Hersheypark. Hershey Garden is also one of the oldest of Hershey, PA's attractions, dating back to 1937.
While the gardens are often missed by visitors to the area, this makes them a peaceful respite from the hustle and bustle of the nearby amusement park.
This 23-acre garden features well over 100 varieties of roses, as well as hundreds of other plants scattered throughout this beautifully manicured garden. There is even a Children's Garden that the kids will love exploring.
Hershey Gardens is also home to one of the only indoor butterfly gardens in Pennsylvania, which offers a year-round look at these beautiful insects.
The Pennsylvania State Police Museum
The Pennsylvania State Police Museum is located in Hershey on the grounds of the state police academy. The museum chronicles the history of the Pennsylvania State Police from their earliest days and includes many fascinating exhibits and artifacts related to law enforcement in the state.
The museum is also home to the official memorial for the nearly 100 state police offers that have been killed in the line of duty.
Indian Echo Caverns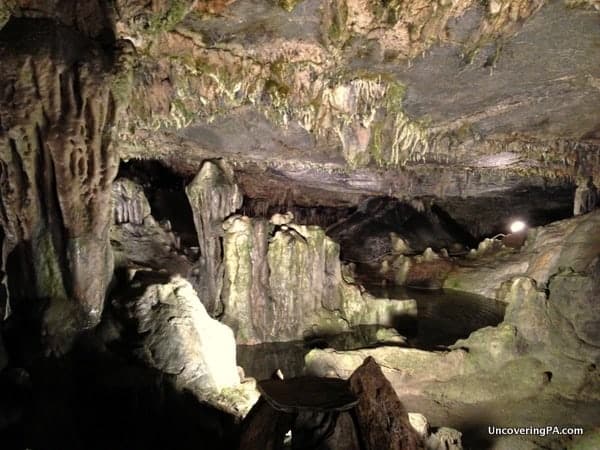 Indian Echo Caverns is a beautiful underground world located just outside of Hershey in Hummelstown. Visitors can tour this historic cavern to get a glimpse of this beautiful space and learn its history.
Tours offer a great look into how caves are formed and there are many imaginative names given to the formations inside.
Above ground, there are other activities including a mini-golf course, panning for gemstones, and more.
If you are looking for things to do near Hershey, PA, this is definitely a great choice.
Hershey Bears Hockey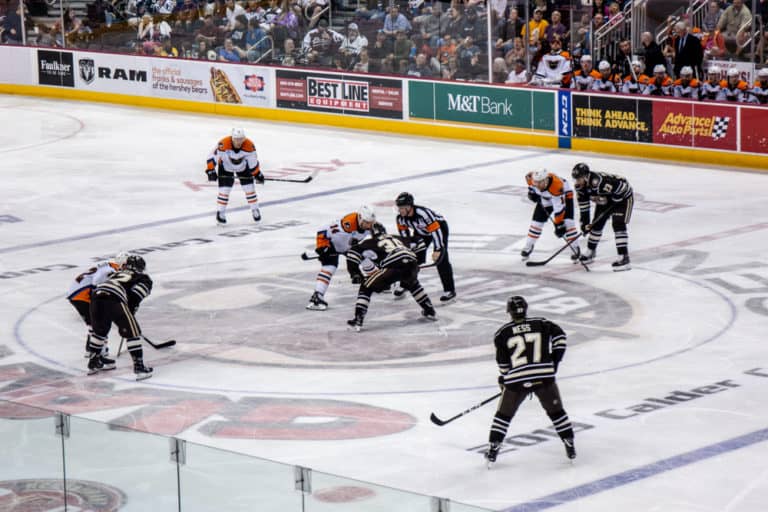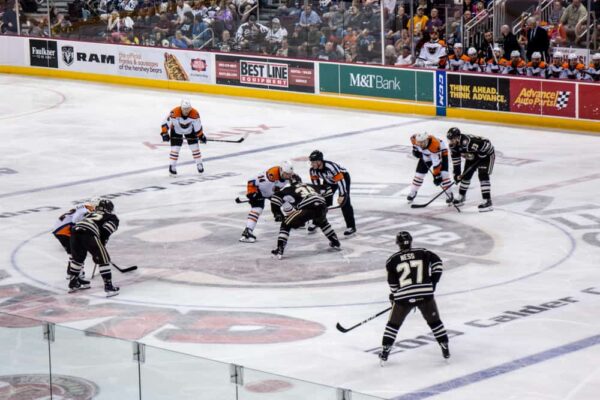 Did you know that Hershey is home to minor league hockey? The Hershey Bears are part the American Hockey League (AHL) and are an affiliate of the Washington Capitals.
The Bears play their home games at the Giant Center, which is located across the parking lot from Hersheypark. The season lasts from late September through mid-April, making this a perfect thing to do in Hershey, Pennsylvania, during the winter.
The Spa at the Hotel Hershey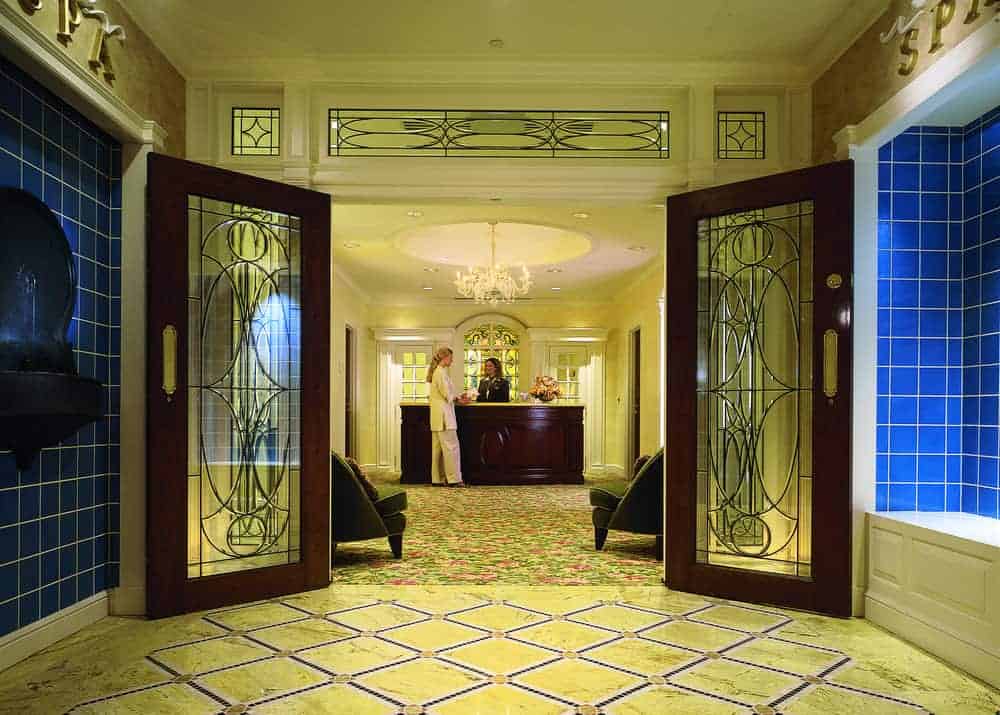 If you are looking for a way to unwind, the Spa at The Hotel Hershey is a fantastic choice. While it's not the only spa in town, it's by far the most luxurious.
Enjoy unique treatments using chocolate or relax in this palatial setting and simply pass the day away getting relaxed.
No matter what type of treatment you are looking for, there's something for every spa lover at the Hotel Hershey.
Tanger Outlets
If you love shopping, don't miss Tanger Outlets in Hershey. This outlet mall is home to more than 50 great shops offering some fantastic deals.
These shops range from basic clothing to high-end options, and also include a variety of other types of retail outlets. No matter where you shop, though, you are sure to get a great deal!
AACA Museum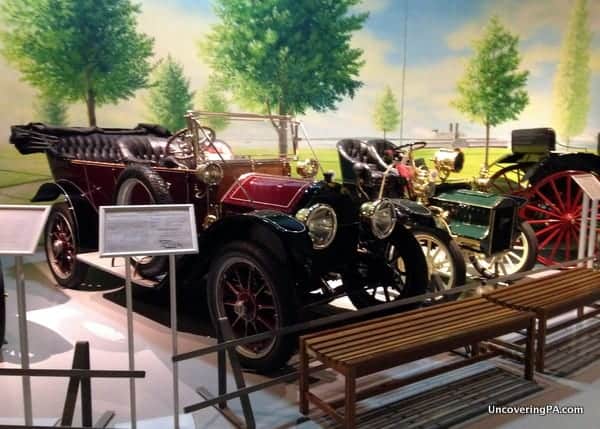 The Antique Automobile Club of America (AACA) Museum is one of my favorite things to do near Hersheypark. And, if you love antique cars, you won't want to miss this fantastic spot.
Home to dozens of vintage automobiles dating back to the first days of motorized transportation, this museum offers a fascinating look at how cars, trucks, and buses have evolved over the years.
The museum is also home to a great collection of bicycles and motorcycles.
Jonathan Eshenour Memorial Trail
If all the chocolate in Hershey is making you want to get out for some exercise, the Jonathan Eshenour Memorial Trail is a great choice. This 13.5-mile trail passes through the countryside near the attractions in Hershey, PA, and offers a nice spot for a walk or bike ride.
The trail goes through and near some of the community parks in Hershey and ends near Indian Echo Caverns, making it a great way to explore the area.
If you are looking for spend a bit of time outdoors, this is definitely one of the best things to do in Hershey, PA.
The Hershey Story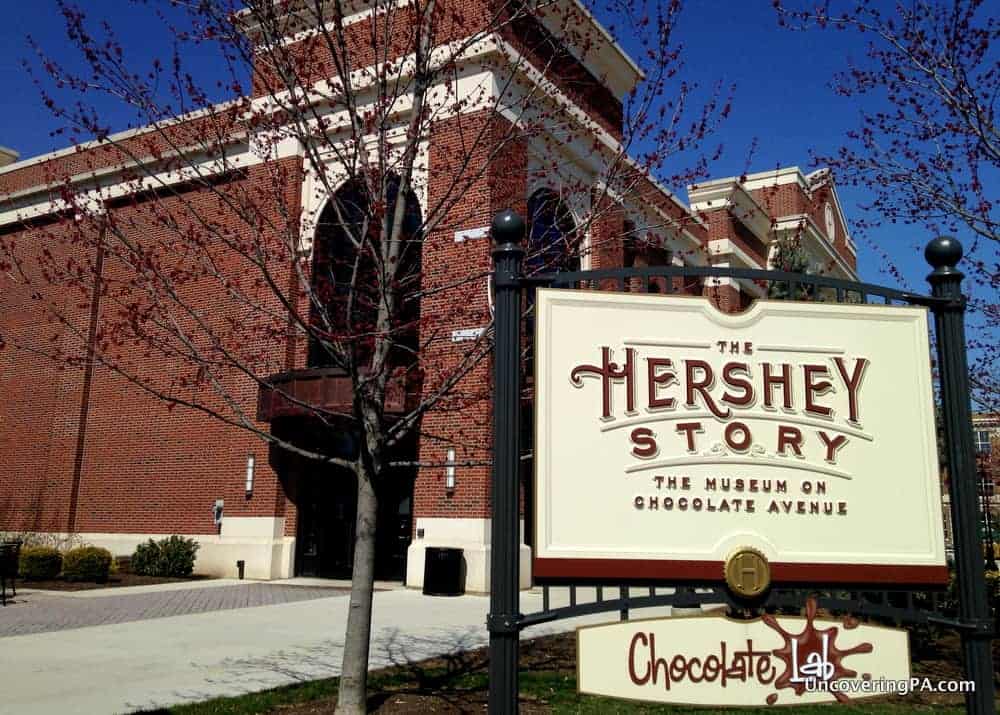 Want to learn more about the history of The Hershey Company and its founder, Milton Hershey? The Hershey Story in downtown Hershey offers a fantastic look into this history.
The museum features displays that tell the story of Milton Hershey's life and the trials and successes that allowed him to start one of the most well-known companies in the world. It also covers his fantastic legacy at the nearby Milton Hershey School.
Before leaving, make sure to try your hand at making your own chocolate bar at the Chocolate Lab or do a tasting of drinking chocolates from around the world at the cafe.
Derry Township Historical Society Museum
Located a stone's throw from Hersheypark is the Derry Township Historical Society Museum. The museum showcases the history of Derry Township (the official name for the town of Hershey) starting with the Native Americans that once resided in the area.
As with many other historical societies in Pennsylvania, the museum focuses on what life was like for those that lived in the area and includes a genealogical library. The museum also features information on the Hershey Company, World War II soldier Dick Winters (of Band of Brothers' fame), and an interactive area for kids.
Hershey Sweet Lights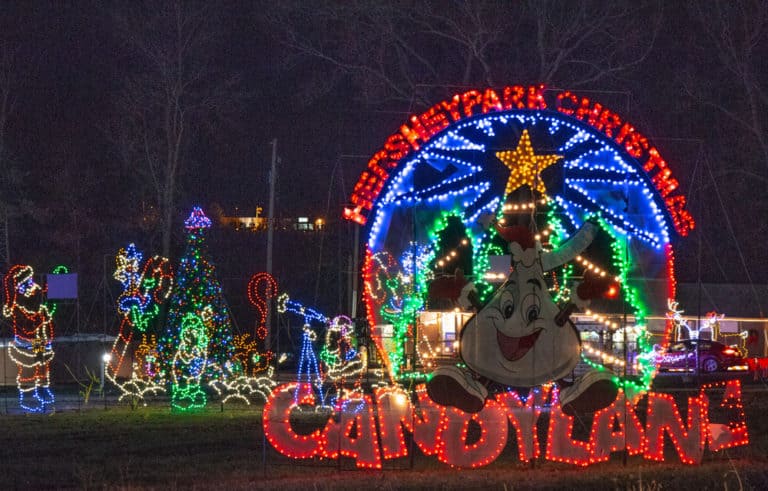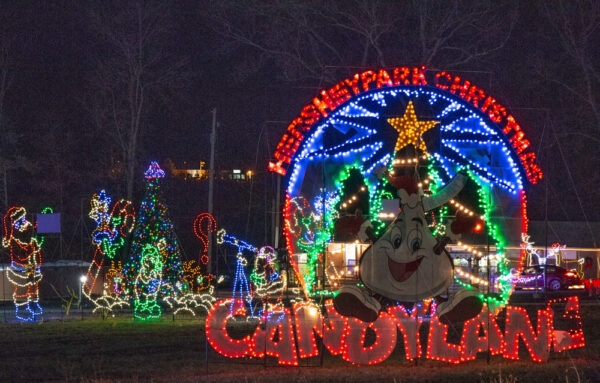 If you find yourself visiting Hershey at Christmastime, Hershey Sweet Lights is a great light display to check out.
Open each year from mid-November through early January, this drive-through display features a two-mile course that has more than two million lights along it, along with 600 animated displays. This is truly one of the best drive-through light displays in PA.
This one is best visited early or late in the year, though, as lines can get quite long on popular nights.
Cocoa Castle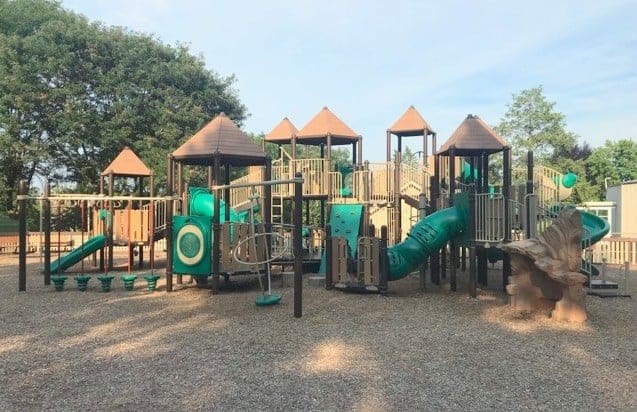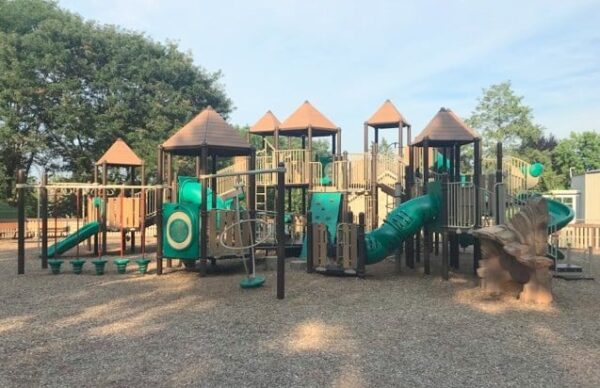 Want the kids to burn off some of the energy they got eating all the delicious chocolate in Hershey? Cocoa Castle is one of the best kid's play areas in the region.
Located within a township park, this kid's play area was completed in early 2017 to replace an aging structure. This castle-like play area is a perfect way to spend a bit of time with kids in Hershey.
Kayaking Swatara Creek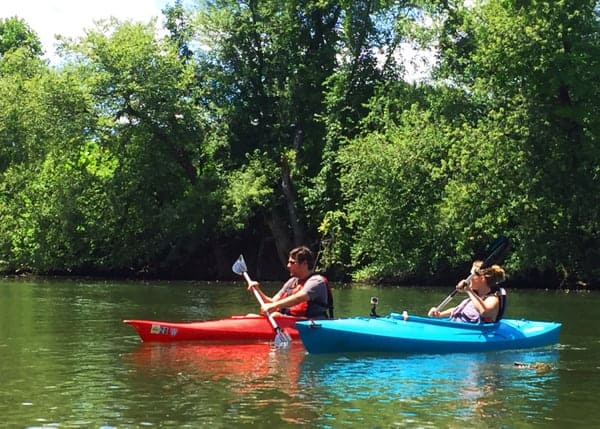 Swatara Creek is a waterway that runs along the edge of Hershey and offers great opportunities for kayaking. Cocoa Kayaks offers boat rentals for visitors looking for outdoor things to do near Hershey, Pennsylvania.
Visitors can decide on kayaking trips of various lengths along this beautiful waterway. Except during times of high water, this is a perfect trip for the whole family as the waterway is calm and not overly deep.
Iron Hill Brewery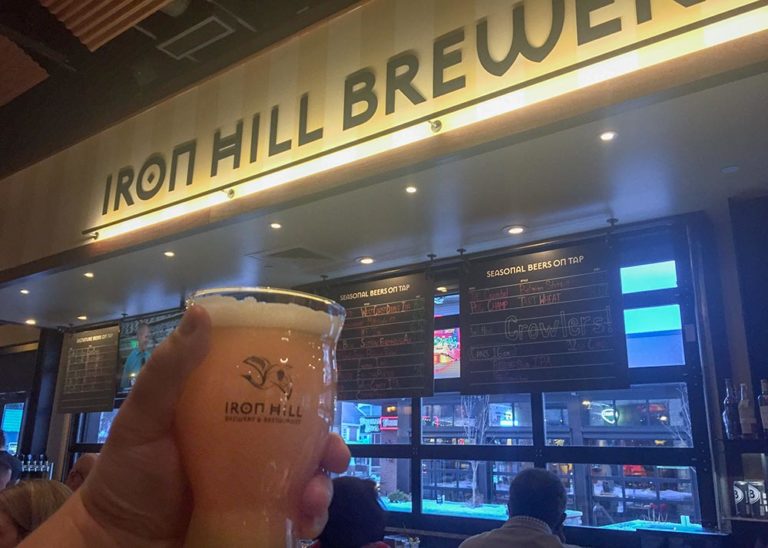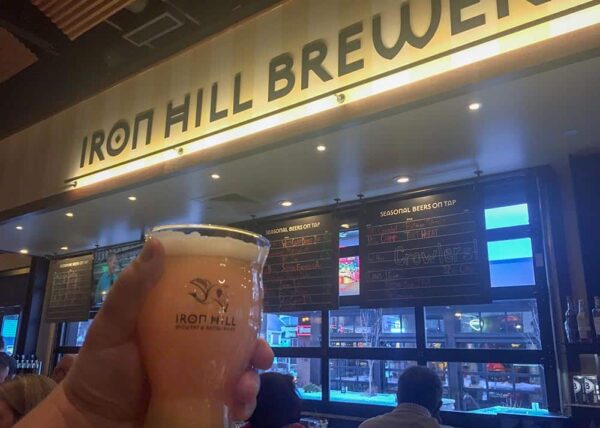 The newest brewery in Hershey is Iron Hill Brewery. Opened in November 2018, the brewery is the 16th location of this Delaware-based restaurant chain.
Despite being a chain, Iron Hill brews beer at each of their restaurants/breweries, ensuring fresh beers at their Hershey location.
The brewery is located in a new eating complex with many other great dining options along West Chocolate Avenue.
What are your favorite things to do in Hershey, PA? Let us know in the comments below.
Looking for more things to do in the area? Check out our list of free things to do in Harrisburg, tour the Pennsylvania Capitol, or find great things to do in Lancaster, PA.