Disclosure: This article may contain affiliate links. We will make a small commission from these links if you order something at no additional cost to you.
In my travels around Pennsylvania, I've probably driven past Dutch Wonderland on Route 30 in Lancaster County more than 100 times. I've always been curious what lay behind the faux-castle exterior, but until recently, I had never visited.
However, in the summer of 2021, I finally had a chance to check this spot out for myself.
Dutch Wonderland is an amusement park designed primarily for younger children, though with a few rides that will excite older kids and adults. It first opened to the public in 1963 and is now owned by Palance Entertainment, the same company that runs Idlewild and Soakzone (another amusement park primarily for kids) and Kennywood in western PA.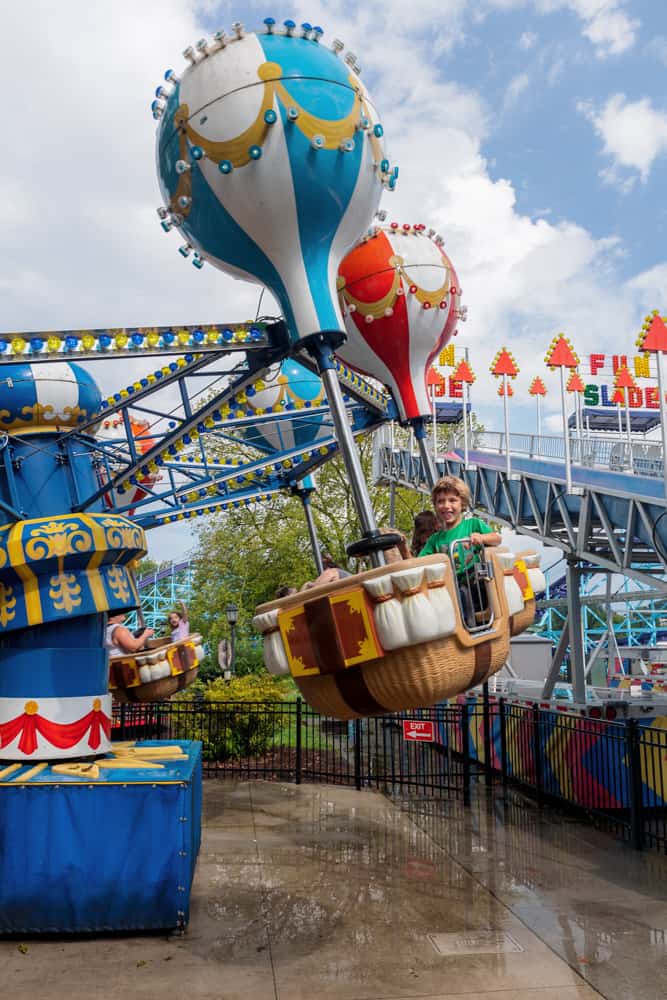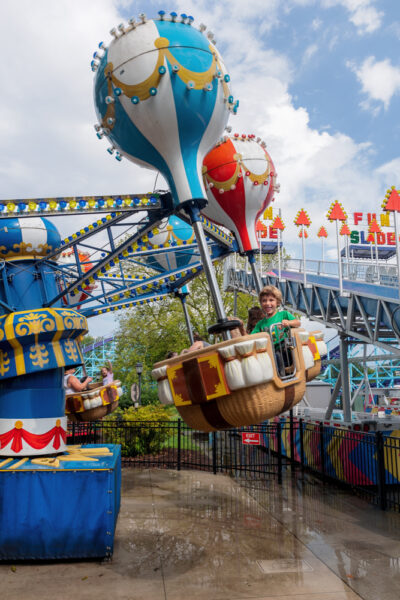 The fun at Dutch Wonderland starts before you even enter the park as kids, or at least my young kids, got excited by the castle walls as we were parking.
Once passing through the gift shop and going through the ticket window, we were fully immersed in the theme park's castle theme. Many of the rides have Medieval names and the decor throughout the park continues this theme in a nice way.
Dutch Wonderland is a fairly compact park at only 48 acres in size, which includes a sizeable area for the park's waterpark, Duke's Lagoon. In some spots, the rides are nearly on top of each other while in other areas there is a bit more space.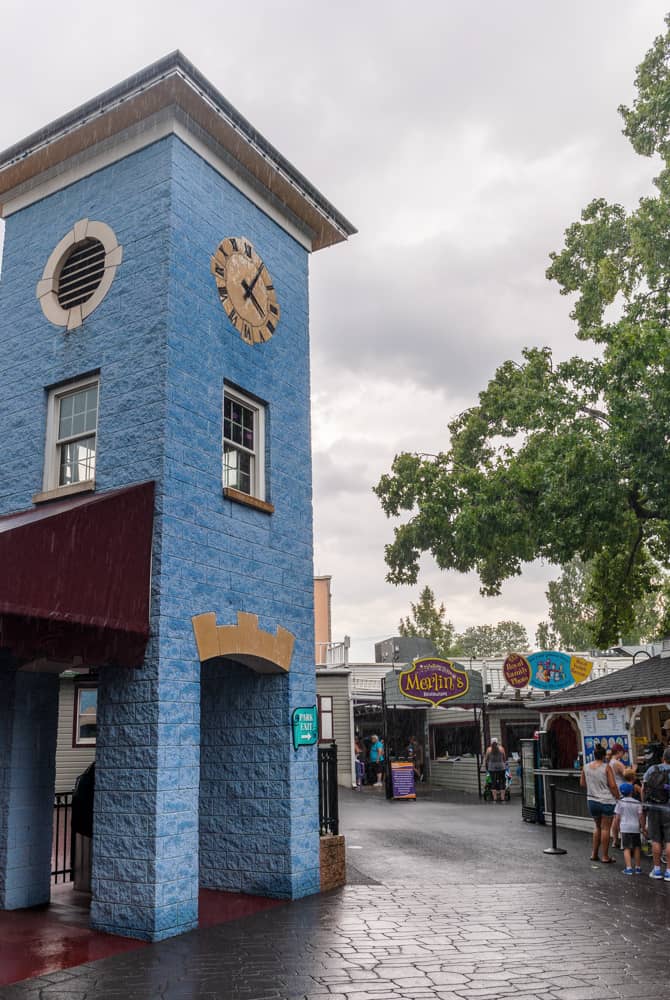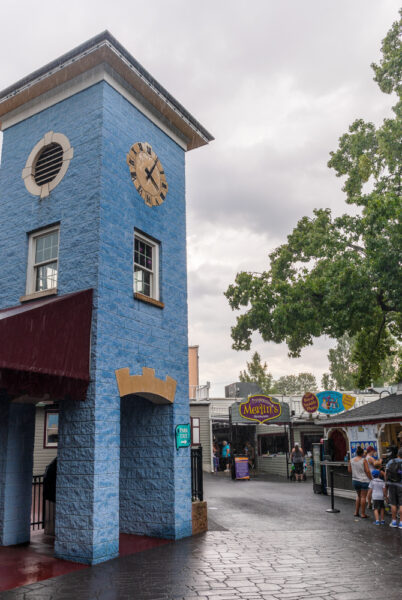 The park is really geared towards younger children, around ages 2-10, but there are also several rollercoasters, including a large steel suspended coaster, Merlin's Mayhem, that was added to the park in 2018, and other rides that are geared more towards adults and older kids.
However, it's younger children that are the focus here, and nearly every ride in the park can accommodate kids who are short as 36 inches, including one of Dutch Wonderland's roller coasters. (There are also many rides with even shorter ride restrictions.)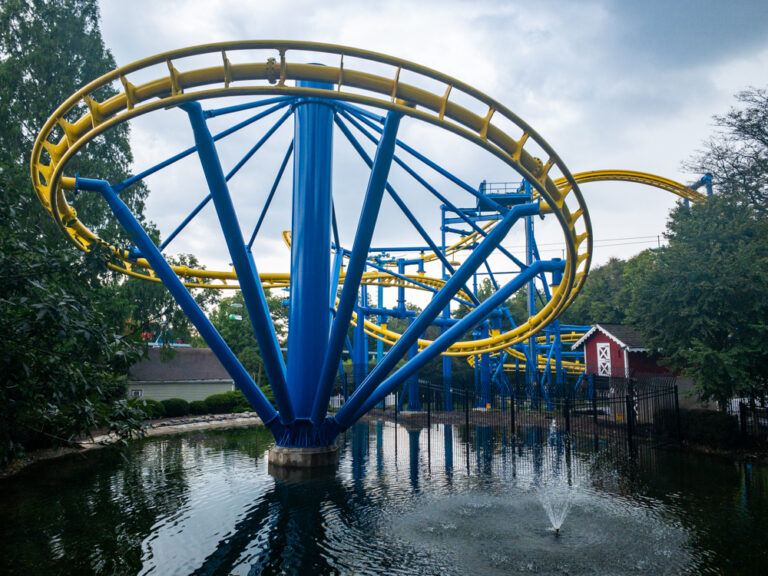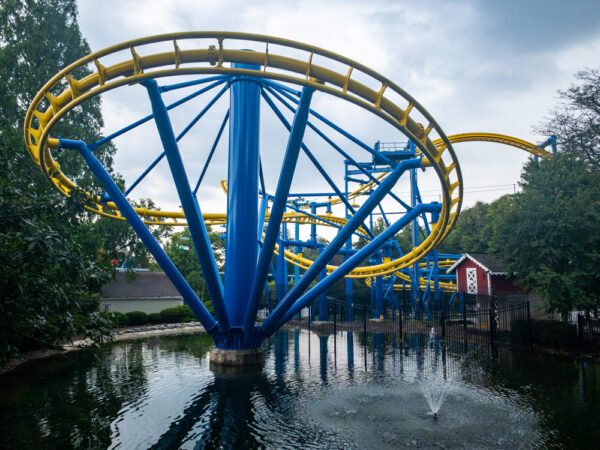 Even if your kids, like mine, aren't thrill-seekers, there's a really nice mix of rides here ranging from low-thrill attractions like the Wonderland Special Railroad to higher thrill rides like the Frog Hopper, Kite Flight, and Log Flume.
In addition to fun rides, Dutch Wonderland also features a fun and unique dinosaur attraction known as the Prehistoric Path.
Along this short path, you'll find a variety of animatronic dinosaurs, which sit next to signs that tell about each species. This is both fun for kids and also a nice educational component to the site.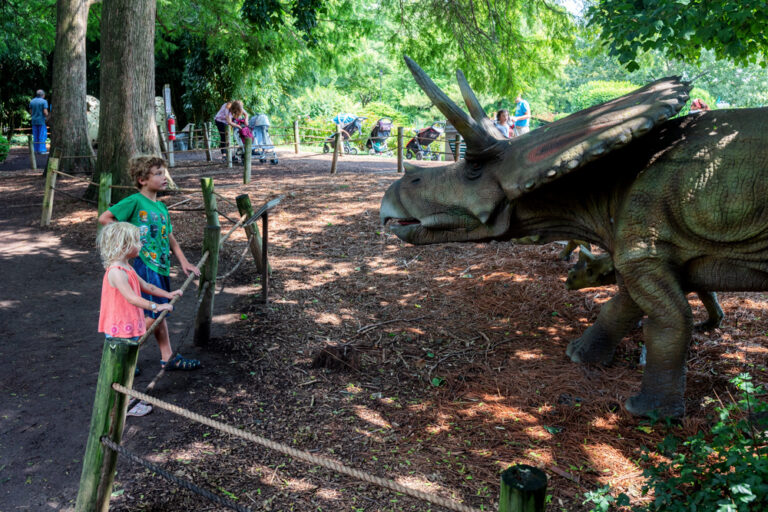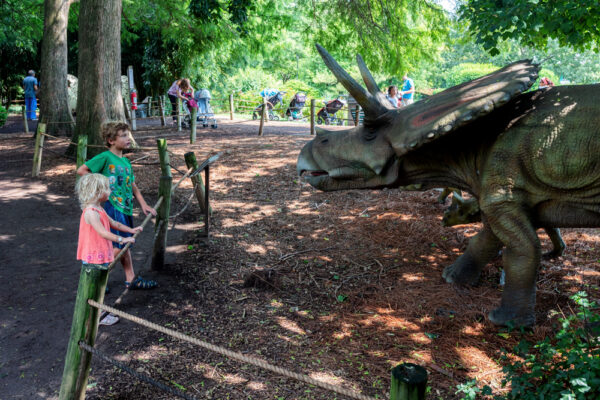 There's also a Dino Dig area near the Prehistoric Path that allows kids to dig for concrete dinosaur fossils.
Dutch Wonderland also features a variety of shows throughout the day, including five shows at the Aqua Stadium that include divers jumping into the pool during the show.
This combination of show and aquatic acrobatics is really a unique feature at Dutch Wonderland and something that you don't see at many amusement parks around the country.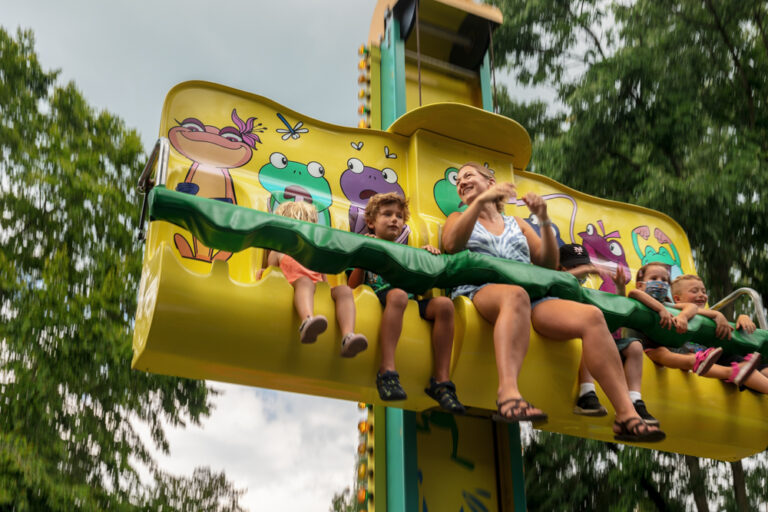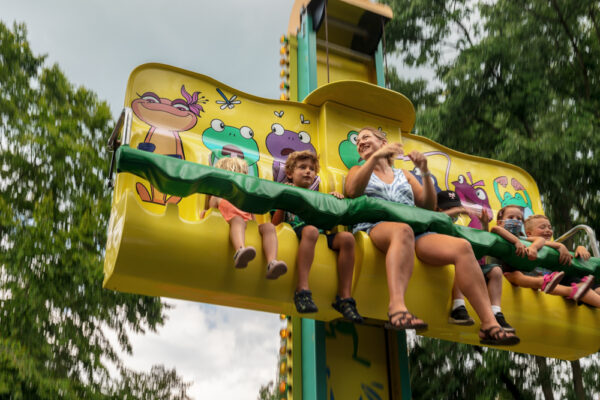 While most visit Dutch Wonderland during the summer months, it is also open during the fall for its Happy Hauntings event and during the holiday season for its Winter Wonderland event. If you are looking for things to do in Lancaster County at Christmas time, this is a fun option for families to consider.
Unfortunately, my experience here at Halloween and Christmas is only through photos, but hopefully, I'll be able to return sometime to really check out these events.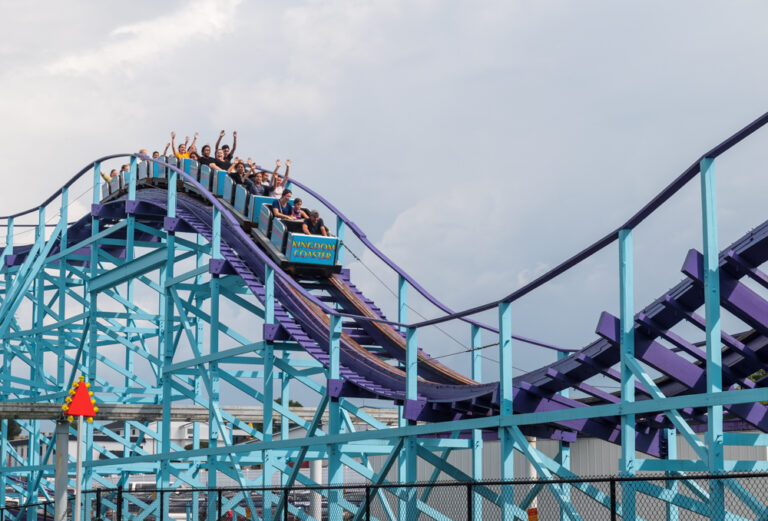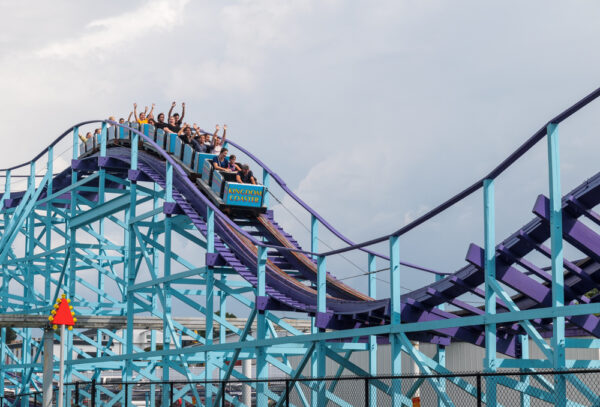 If I had one negative to hare about Dutch Wonderland, it would be the price.
Usually, I don't talk about pricing (unless something is free or really cheap) because what's expensive for one reader might not be for another. However, I was honestly a bit surprised by the ticket prices for Dutch Wonderland.
A single-day ticket for Dutch Wonderland costs anyone between the ages of 3 and 59 $54.99. Given that the park is geared towards kids, it makes sense that there are no discounts for younger visitors (though kids 2 and under are free). However, I feel that a price tag of $220 for a family of four is quite pricey, even by amusement park standards, for the size of the park.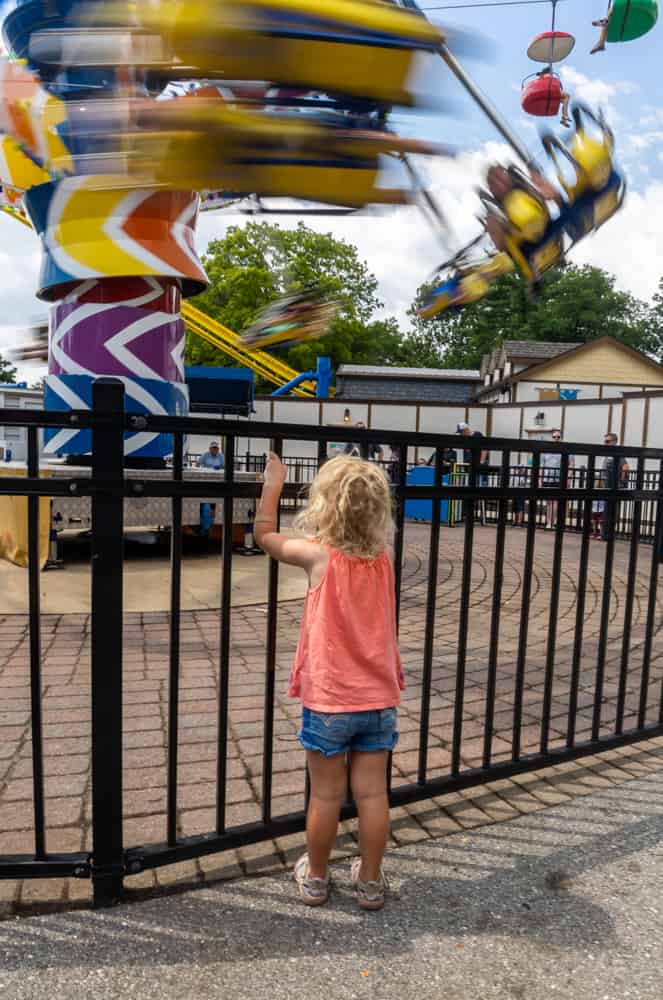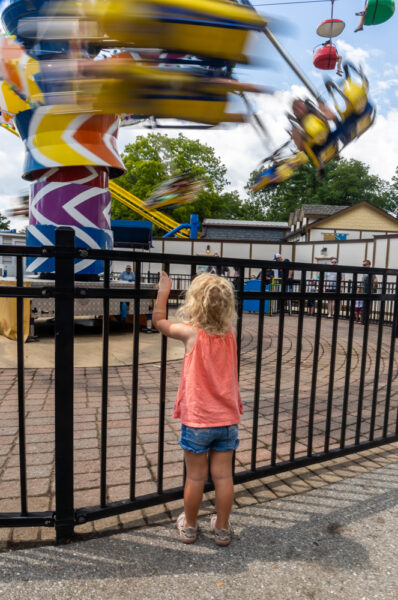 Case in point, nearby Hersheypark does charge more, $74.95 for adults and $52.95 for kids 3-8. However, that park is more than twice as large and features more than twice as many rides, including roughly the same number of kid-friendly rides and a larger waterpark.
Even Idlewild, which is just as kid-friendly as Dutch Wonderland, features an entire Daniel Tiger neighborhood area, and is owned by the same company charges a bit less ($49.99 for a full-price ticket).
And, I didn't even mention the many free amusement parks around PA including Knoebel's and DelGrosso's.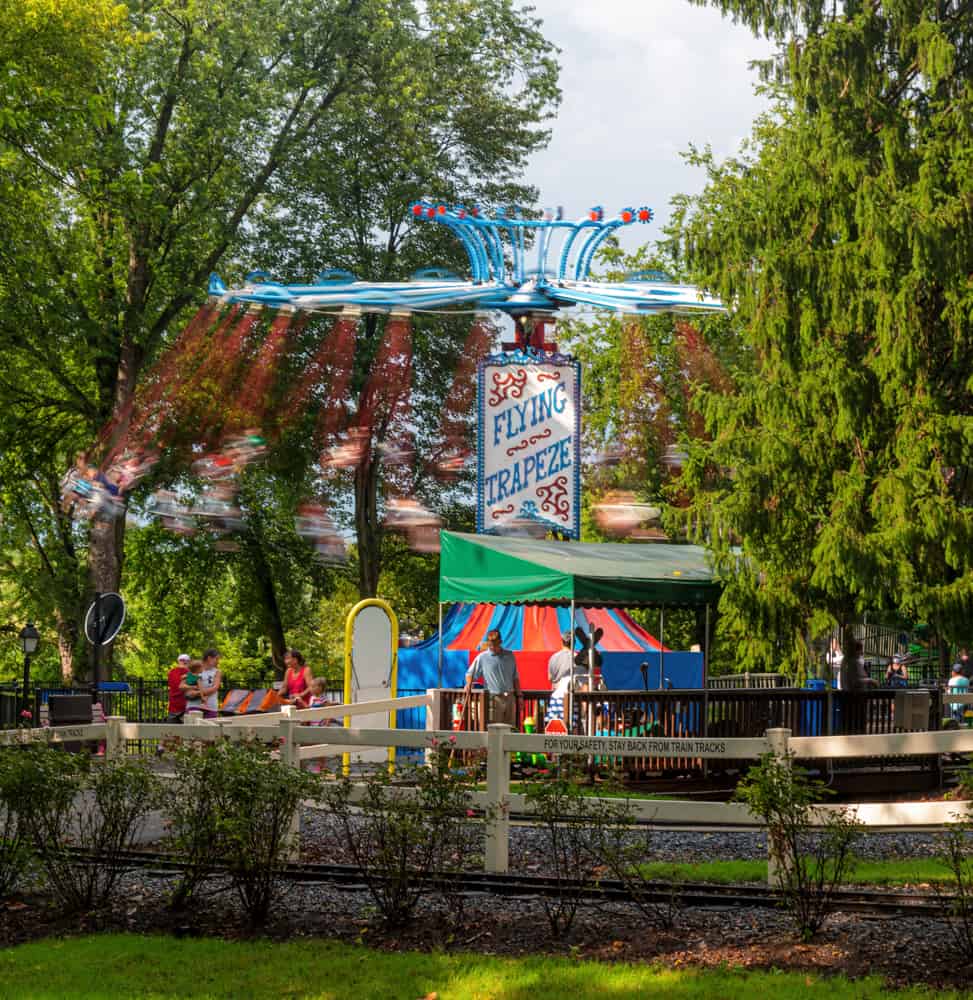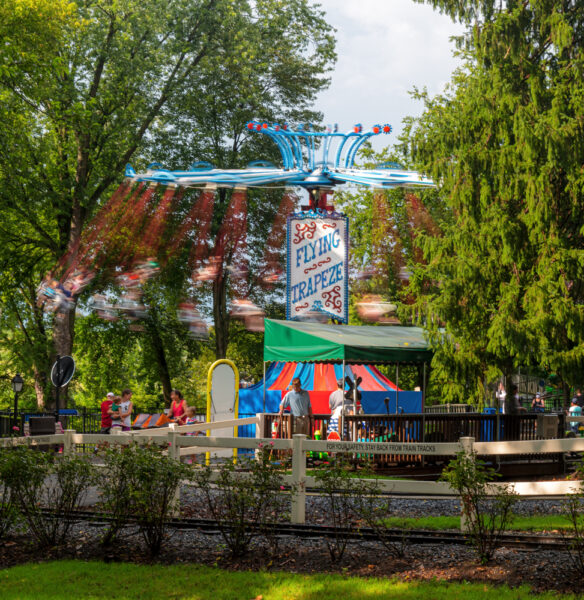 That's not to say that Dutch Wonderland isn't a fun amusement park and a neat way to spend a day in Lancaster County (My 7 and 3-year-old children had a fantastic time), but I do wish their ticket prices were a bit cheaper, especially since there are minimal attractions for adults compared to other parks and the park is on the smaller side.
Ultimately, if you are an adult looking for an amusement park experience, you are better off driving to another nearby park like Hersheypark, Dorney Park, or Knoebel's. However, if you are going with younger kids, Dutch Wonderland is a fun spot to check out if you are looking for things to do with kids in Pennsylvania Dutch Country.
Looking for even more places to visit nearby? Check out the Choo Choo Barn, the Turkey Hill Experience, and Chickies Rock.
---
Dutch Wonderland
See map for other area attractions.
---