Disclosure: This article may contain affiliate links. We will make a small commission from these links if you order something at no additional cost to you.
With over 150 wineries in Pennsylvania, you are never far from one, no matter where in the state you travel. So, when I visited the largely rural Pennsylvania Wilds, I knew that there would be a few great wineries to choose from.
My focus on the trip was primarily the great outdoor attractions in the region such as Cook Forest State Park, Clear Creek State Park, and Beartown Rocks, but I couldn't resist popping into a few wineries, strictly for article research, of course.
Fortunately, the few that I chose to stop in were all quite delicious and left me wanting to come back and try even more of the wineries in the region. However, until I do, here's three that I visited and can definitely recommend to any lovers of Pennsylvania wines.
(Looking for other types of beverages? Check out Blackbird Distillery in Brookville and Doc G's Brewing in DuBois.)
Laurel Mountain Vineyard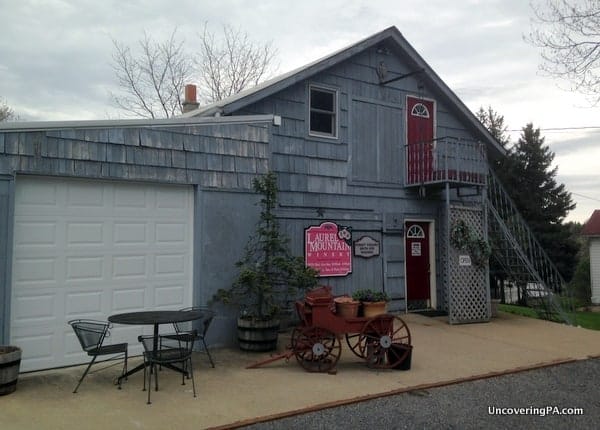 Located in Jefferson County, just across the border from both Clearfield County and Elk County, is Laurel Mountain Vineyards. Nearly 20-years old, Laurel Mountain Vineyard is one of the oldest wineries in the area, and they have learned how to make some good wines over the years.
Located on a large property with a beautiful lake in the front, Laurel Mountain Vineyards certainly seems like a great setting for a great wine tasting experience. Inside their tasting room, a high wooden bar is a great place to taste their delicious wines, even if the shape of the cups were a bit difficult to drink from. Fortunately, though, I didn't come for the cups. What I did come for was the wine, and I wasn't disappointed.
Despite what the name might imply, Laurel Mountain Vineyard doesn't actually have a vineyard. Instead, they import most of their wines from the Erie area. The Lake Erie wine growing region is known for its sweet wines, and so, as you might expect, it was the sweet wines that really shined at Laurel Mountain.
My personal favorite of their grape wines was the fantastic Rattlesnake Red, which is a semi-sweet wine with a nice little bite to it. The winery also make some great fruit wines, with their Blackberry Port being very good. Even better, their Groundhog Grog is one of the best spiced apple wines I've had and pays homage to Jefferson County native, Punxsutawney Phil.
If you can't make it to Laurel Mountain Vineyards, most of their wines are sold under slightly different names by Benezette Winery, just down the road from the Elk Country Visitor Center in Elk County.
Winery at Wilcox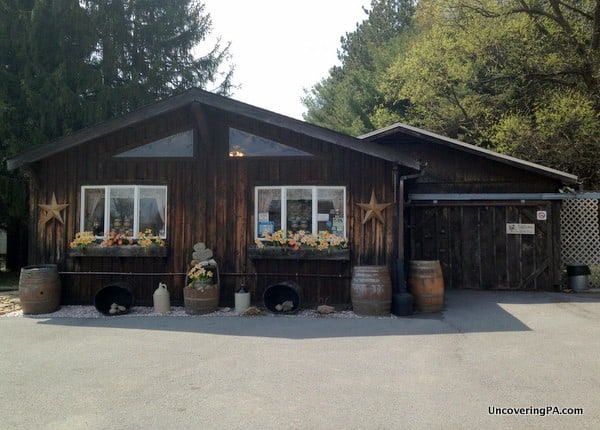 As one of the largest and oldest wineries in Pennsylvania, you know the Winery at Wilcox has to produce great wines. Like Laurel Mountain Vineyard, the Winery at Wilcox doesn't grow their own grapes. However, they do a great job making a huge variety of wines from the grapes and other fruit that they bring in.
In fact, while walking through the tasting room, it seemed that nearly every one of their 30 wines had won an award of some kind. So numerous were their awards, that I can't imagine there are very many wineries in Pennsylvania that have won more.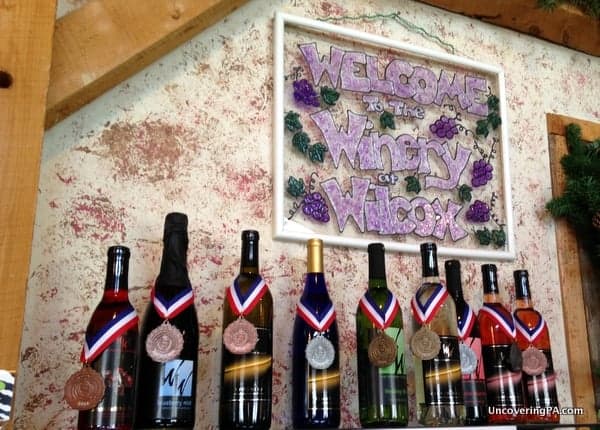 Since I tend to be a fan of the sweet wines, I quite enjoyed their Clarion River Red, which was a fantastic mix of Concord and Niagara grapes. If you like your wine to taste like adult grape juice, this is the wine for you.
Their other wines were quite good as well, but what really stood out to me was their sparkling wines, which is something you don't often find in Pennsylvania. Their sparkling wines ranged from your traditional sparkling wine to a variety of fruit wines. I especially enjoyed the peach sparkling wine.
If you are looking for something truly unique, the Winery at Wilcox offers several German-style fruit wines and even a pina colada wine. Good luck finding that anywhere else.
If you can't make it to their winery in northern Elk County, you're in luck. As one of the largest wineries in Pennsylvania, the Winery at Wilcox has retail shops in Pittsburgh, State College, and DuBois.
Red Bandana Winery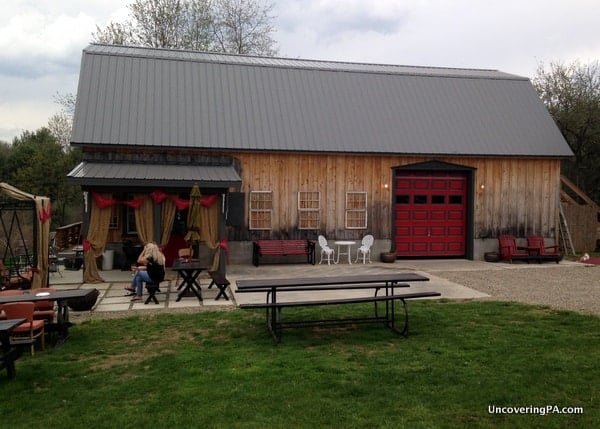 To say that Red Bandana Winery is in the middle of nowhere is kind of an understatement. Located in northern Clarion County, the only place of note nearby is the severely underrated Cook State Forest. However, if you find your way out to Red Bandana Winery, you are in for a definite treat.
Pulling up to the winery, I really wasn't expecting too much. However, walking in, I was surprised at the unique decor, with the serving area reminding me in many ways of a Wild West saloon. The rest of the interior looked quite comfortable, almost like a cozy coffee shop. All this, in the middle of nowhere.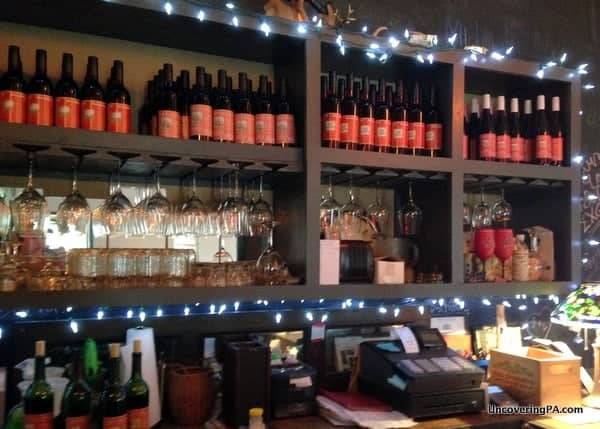 Now excited to try the wines, I sampled several different wines, as I always do, ranging from dry to sweet. Despite being much newer than the other wineries that I visited, the wines at Red Bandana held their own. The wines struck me as quite well balanced, with none standing out as overly sweet or overly dry. While some might not like this, I found the balance to be quite nice.
Talking to the worker, I was surprised to learn that Red Bandana Winery doesn't really suffer from a poor location. In fact, during their live music on Friday and Saturday nights, the place is actually quite busy. Whether this is because there is nowhere else to go on a weekend night or not, I don't know, but hearing a recorded sample of the live music, I was quite impressed.
While Red Bandana Winery might not be my favorite, it certainly is the most unexpected winery I've visited in Pennsylvania.
Do you have a favorite winery in the Pennsylvania Wilds? Let me know in the comments section below.