Disclosure: This article may contain affiliate links. We will make a small commission from these links if you order something at no additional cost to you.
The Quehanna Wild Area is one of the most remote parts of Pennsylvania and is home to some incredible natural scenery and history. However, this is also a relatively flat part of the state. While you'll find Table Falls here, as well as Round Island Run Falls nearby, there aren't many Pennsylvania waterfalls to explore.
However, there is one other very scenic waterfall that's worth seeing: Wykoff Run Falls.
Wykoff Run Falls is probably one of the smallest waterfalls in Pennsylvania, at only about 3-4 feet high. Despite this, it is located at an incredibly beautiful spot along Wykoff Run. Even better, it's a roadside waterfall, meaning that it's super easy to visit.
How to Get to Wykoff Run Falls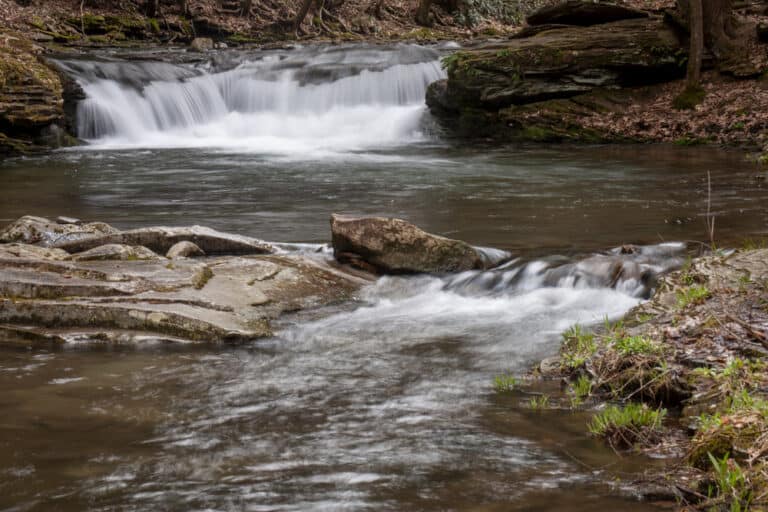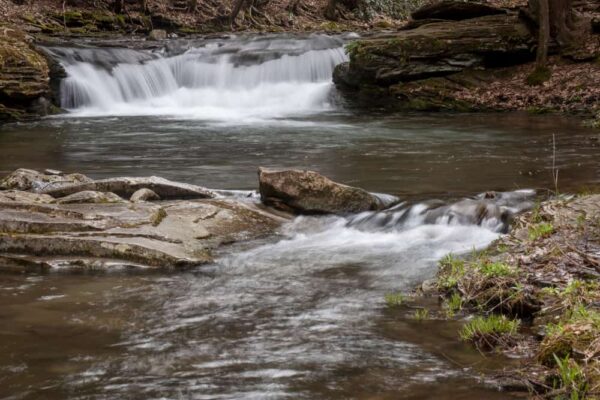 Wykoff Run Falls is located along Wykoff Run Road in Cameron County, PA. It sits a bit closer to the Quehanna Highway than it does to Route 120 in Sinnamahoning.
While Wykoff Run Falls can be seen from the road, it's a bit hard to notice as you drive along this narrow roadway. Your best bet is to put these coordinates into your GPS to make sure you don't miss it: 41.267667, -78.152972.
You can also look at the milage as it sits 4.2 miles from the Quehanna Highway and 5.8 miles from Route 120.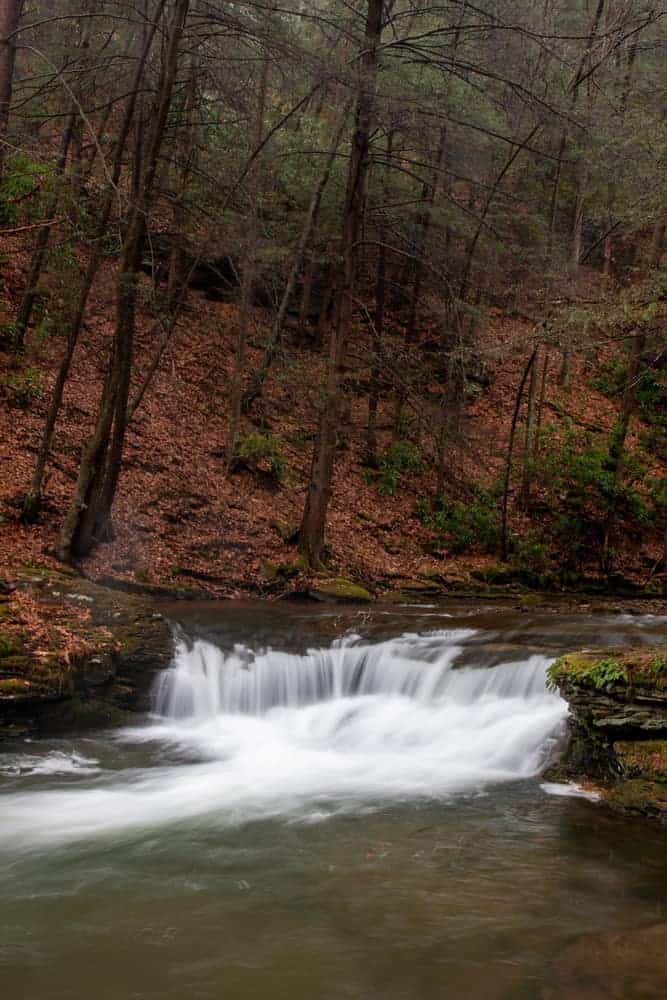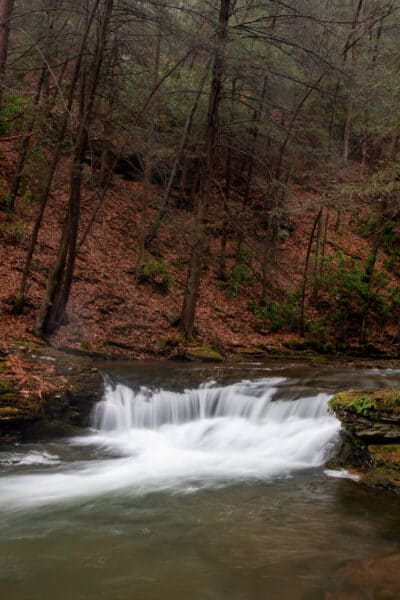 There is no parking lot or signage for Wykoff Run Falls, but there's a large pull-off on the stream side of the road that is big enough for a few cars. Note that if you are coming from Sinnamahoning, the pull-off will be on the opposite side of the road and you may need to find somewhere to turn around to pull in.
From the pull-off, you can actually see Wykoff Run Falls without exiting your vehicle. However, for those that want to take a closer look, the waterfall is only about 50 feet from the side of the road.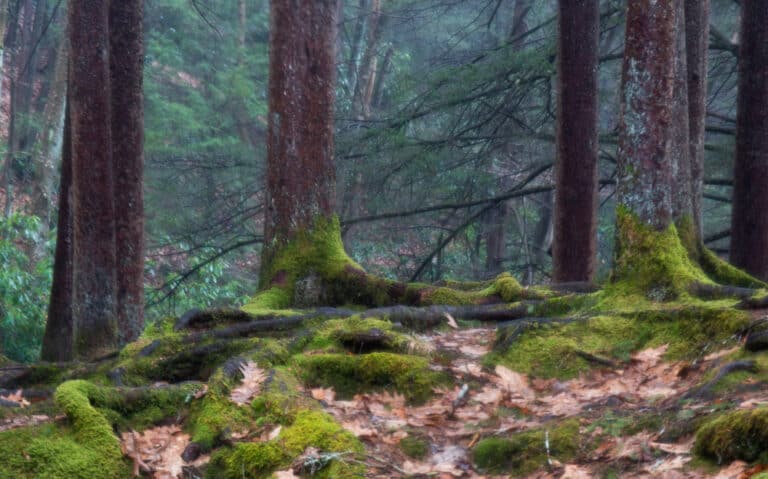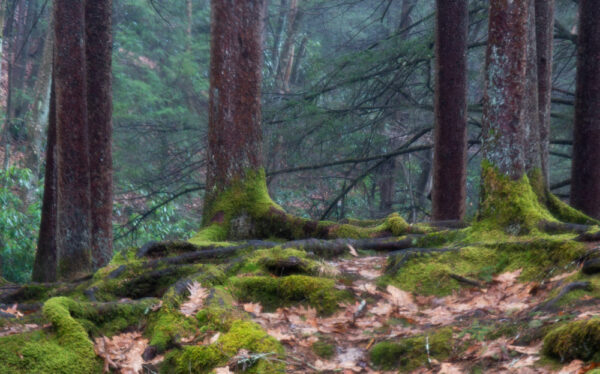 This waterfall is located in an incredibly beautiful spot in the Quehanna Wild Area. The space around this waterfall is fairly open with many very tall evergreen trees, and it's easy to walk the short distance to the waterfall.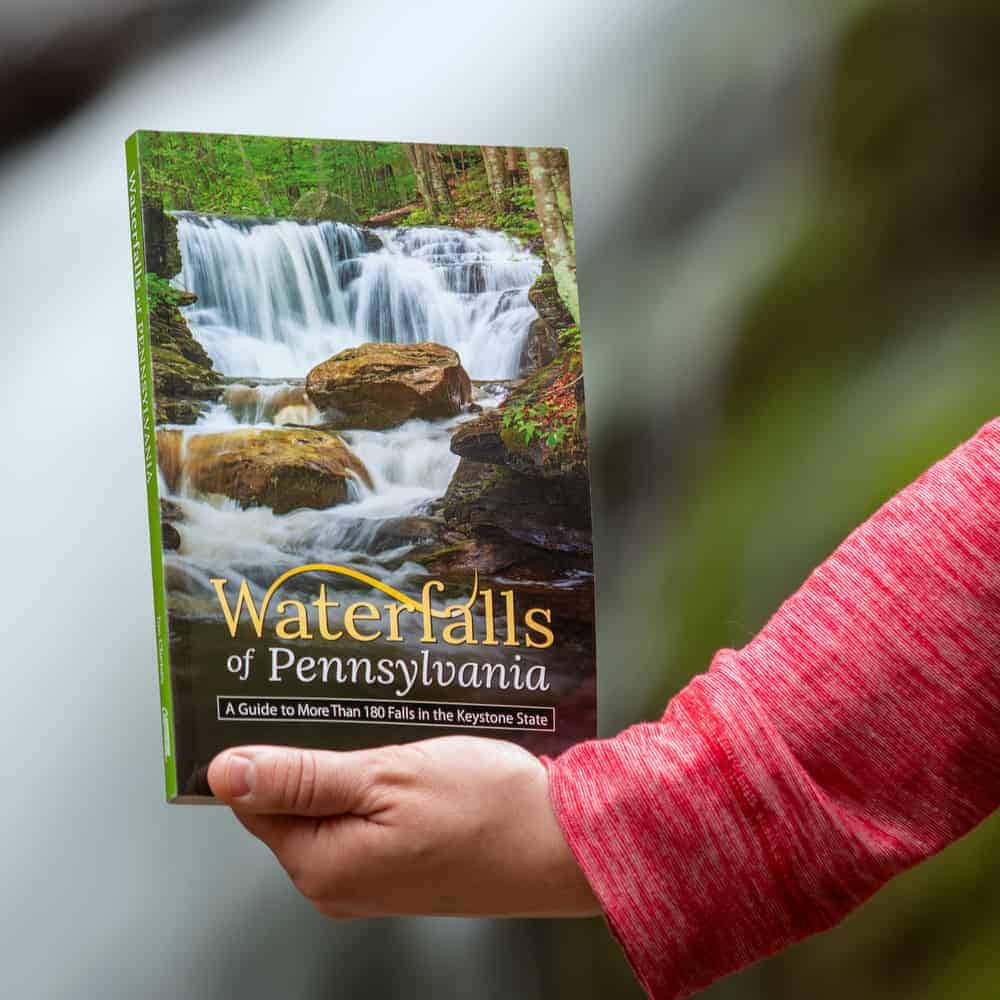 "Waterfalls of Pennsylvania" by Jim Cheney
If you love PA waterfalls, you won't want to miss this waterfall book from Jim Cheney, author of Uncovering PA, featuring more than 180 great waterfalls. Order it now on Bookshop.org or Amazon.
The pool at the base of the waterfall is quite deep and is a popular fishing spot. In fact, when I was last there, a gentleman pointed out a large golden trout he had been trying (unsuccessfully) to catch. It was neat to see such a large and beautiful fish in the water here.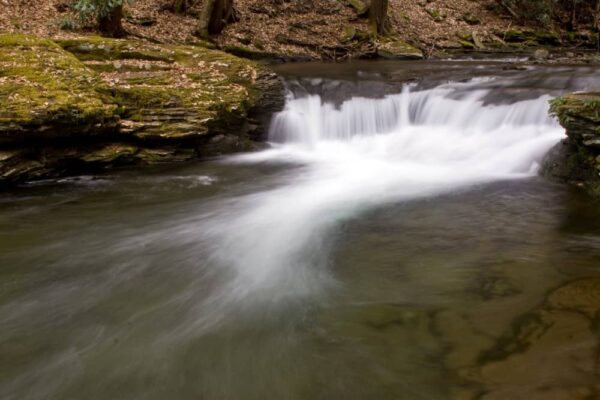 Without a doubt, Wykoff Run Falls is an incredibly beautiful spot in the Quehanna Wild Area. While it's not worth a long drive on its own to see, it's a great spot to check out while visiting other nearby attractions like Kunes Camp, the Quehanna Jet Bunkers, and the Marion Brooks Natural Area.
These definitely combine together to make an excellent trip to this isolated corner of the Pennsylvania Wilds.
Looking for more places to visit nearby? Check out the Elk Country Visitor Center, the Little Museum, and Yost Run Falls.
[Click here for information on how to use the coordinates in this article to find your destination.]