Disclosure: This article may contain affiliate links. We will make a small commission from these links if you order something at no additional cost to you.
For the last seven years, I've lived in Dauphin County, and I've regularly found myself eating at the many different restaurants in Hershey, PA.
During that time, I've eaten at some fantastic spots, so I figured I'd put together this list featuring a few of my places to eat in Hershey.
So, whether you're a local looking for a new favorite or a visitor looking for somewhere to eat between attractions, here are a few great spots to check out.
Troegs Independent Brewing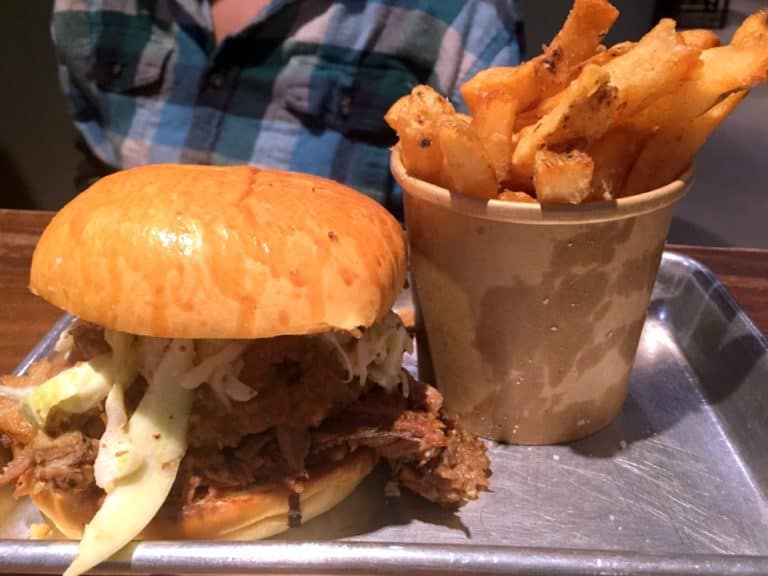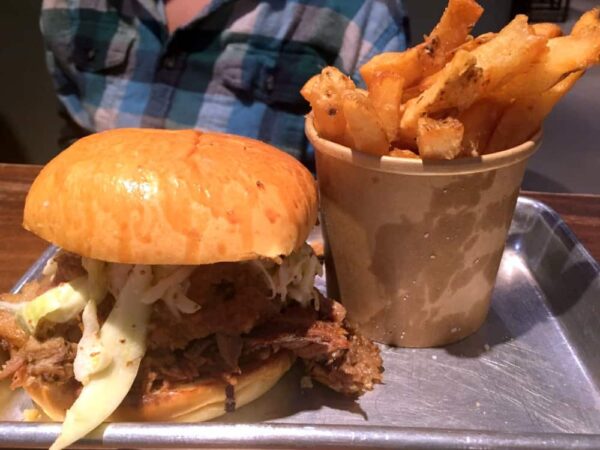 When I'm trying to figure out where to eat in Hershey, PA, there's nowhere that I end up more frequently than Troegs Independent Brewing.
Troegs' brewery is located less than a mile northwest of Hersheypark and is one of the largest and best breweries in PA. However, they aren't just a great brewery; they also make some pretty phenomenal food.
Interestingly, Troegs has what they call a Snack Bar, where you have to go up and place your order and then return to get your prepared food. However, this probably will be the only snack bar you'll ever visit that has dishes like duck confit, charcuterie, oysters, and rack of lamb.
Of course, for those that aren't into fancy food, Troegs features absolutely fantastic hop fries, braised brisket, and a pretzel that's bigger than your head.
It's also worth noting that Troegs is one of the most kid-friendly places to eat in Hershey.
Fenicci's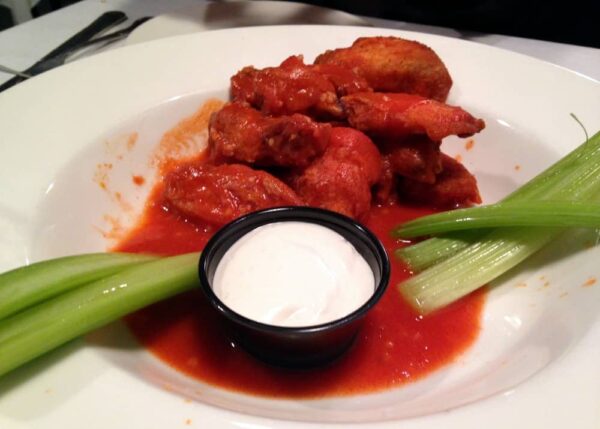 Located in downtown Hershey, Fenicci's has been a staple of the Hershey dining scene since 1935.
Fenicci's features great Italian food and uses decades-old sauce recipes. They were even the first restaurant in town to serve pizza back in 1947. However, while Fenicci's celebrates their past, they definitely don't rely on it.
Popular dishes that I've enjoyed include their meatballs, lasagna, and the upside-down pizza, but everything I've seen come from the kitchen looks delicious.
If you want to live dangerously, try their ghost pepper wings made from ghost peppers grown in the owner's garden. While they are tear-inducing spicy, the flavor is out of this world.
Rotunda Brew Pub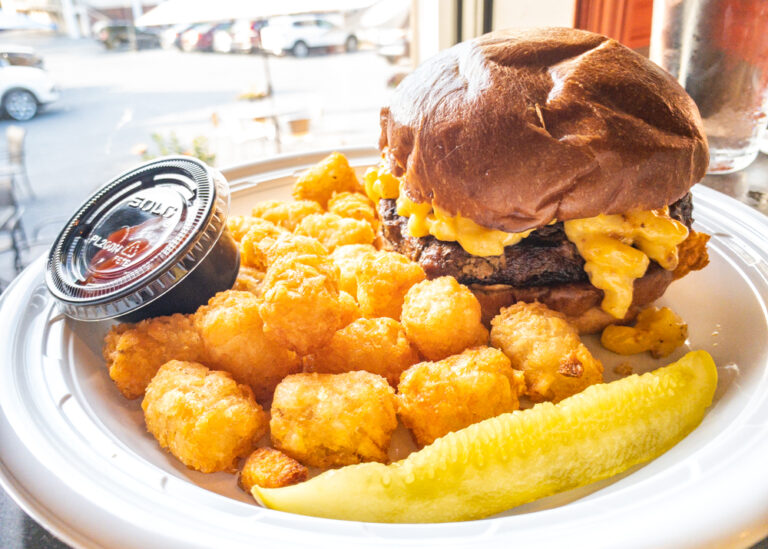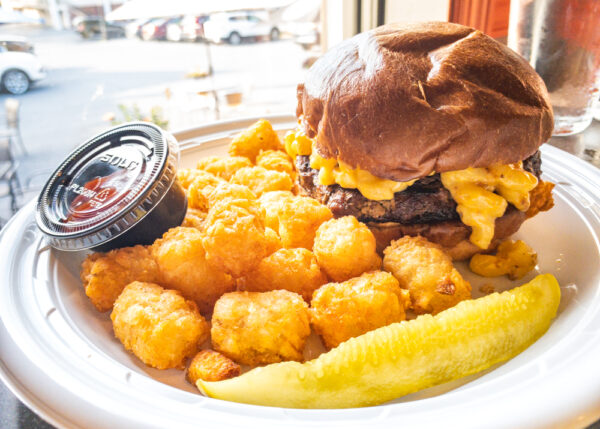 Rotunda Brew Pub has one of their two locations in Hershey (Their second is in nearby Annville). Rotunda offers some incredible beers, especially if you love stouts and sour beers, but also offers some great food.
Rotunda features a great menu that combines its excellent burgers with a wide range of other food from traditional bar foods to more fine dining options. All of this is in an atmosphere that's great whether you are looking to simply have a drink or two or for a date night.
Smoked Bar and Grill
If you want BBQ in Hershey, look no further than Smoked Bar and Grill. While they offer other entrees like salads, tacos, and burgers, the real star of their menu is their BBQ sandwiches.
Smoked features seven different BBQ sandwiches ranging from traditional to rather unique (Pickled brisket, anyone?).
Smoked also features one of the best beer lists in Hershey, so this is a great spot to check out if you want a beer, but don't want to venture to a brewery.
The Chocolate Avenue Grill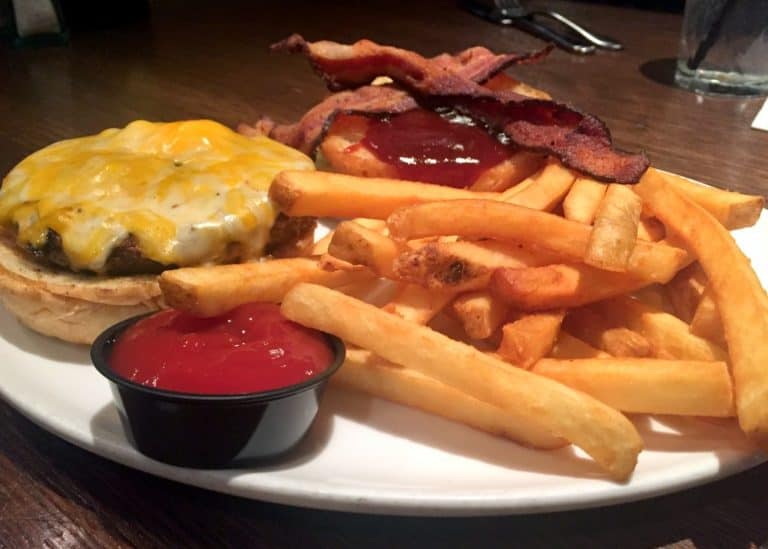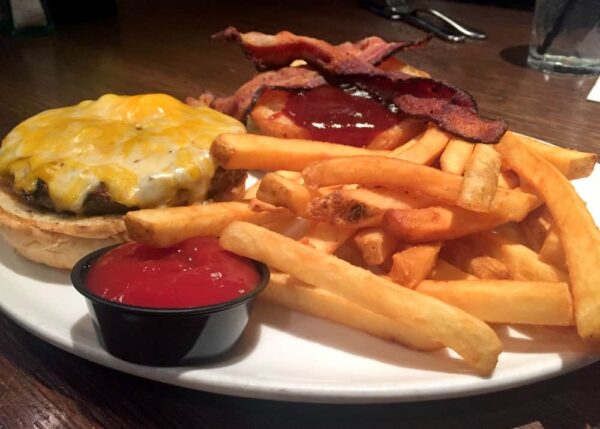 If you're looking for a delicious, but unpretentious meal, the Chocolate Avenue Grill is a great choice.
The Chocolate Avenue Grill offers a broad menu that features everything from chicken wraps to lobster. During my visit here, my wife and I ordered a burger and a Reuben, both of which were incredibly delicious.
Make sure to save some room for dessert, as the Chocolate Avenue Grill has some fantastic options.
Iron Hill Brewery and Restaurant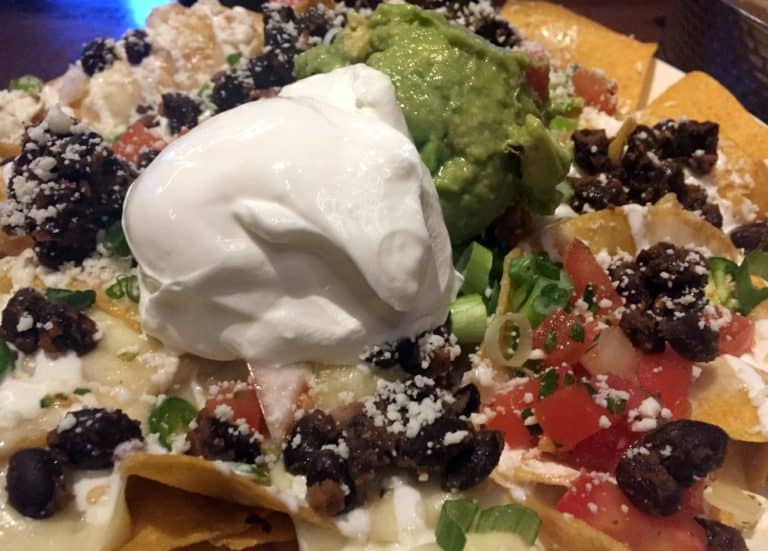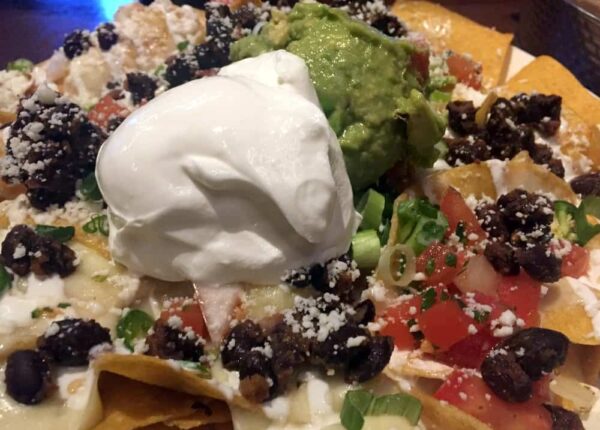 Iron Hill Brewery and Restaurant is the second brewery in Hershey and is located in downtown Hershey. To be perfectly honest, neither their beers nor their food is as good as what you'll find at Troegs. However, if you're looking for another brewery to visit, Iron Hill is a solid choice.
My favorite aspect of Iron Hill is their great Happy Hour, which runs from 4-6pm Monday-Friday. During Happy Hour, they offer some great discounts on appetizers and beers. I especially love the soft pretzel sticks, fried Brussel sprouts, and the nachos.
Of course, they also have a full menu that's available throughout the day for those looking for a bit more food.
Duck Donuts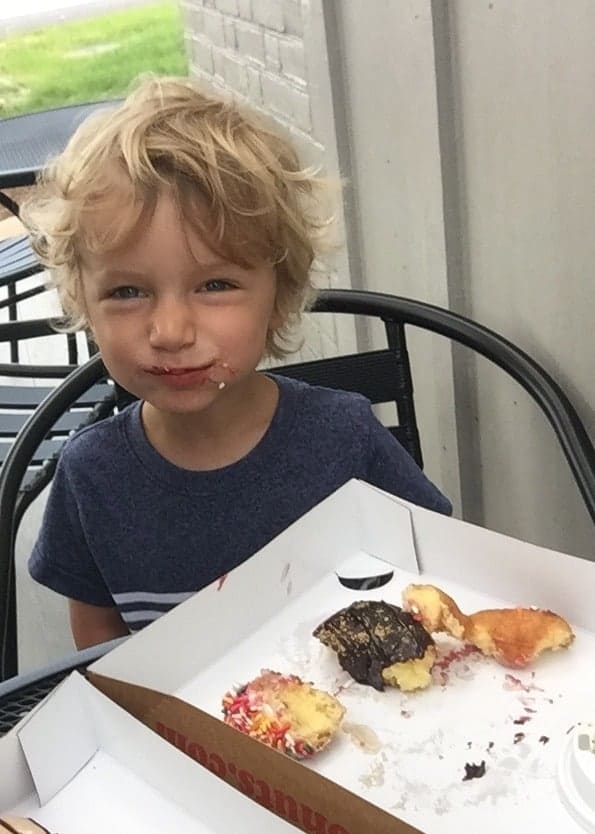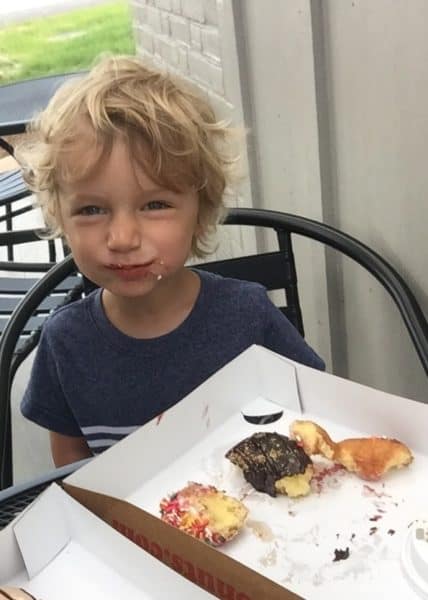 If you've ever traveled to the Outer Banks of North Carolina, you're probably familiar with Duck Donuts. However, since this company is based in the Harrisburg area, I figured I could get away with including this local chain on the list.
If you've never had Duck Donuts, they are made to order with a variety of toppings and flavorings. Without a doubt, their warm donuts are a fantastic treat whether you are eating them for breakfast, a snack, or dessert.
Do you have a favorite restaurant in Hershey, PA that didn't make my list? Let me know in the comments below.
Looking for more things to do near Hershey? Check out Indian Echo Caverns, The Hershey Story, the Spa at the Hotel Hershey, and the Antique Automobile Club of America Museum.
You can also check out the best breweries in the Harrisburg and Hershey area.