Disclosure: This article may contain affiliate links. We will make a small commission from these links if you order something at no additional cost to you.
If I'm being perfectly honest, I really do not like winter. My main issue with winter is that the cold weather makes it hard to get outside and be active. So, when I had the opportunity to try some snowshoeing in Clearfield County, I was really excited.
Snow was falling as we pulled up to the ranger station at Parker Dam State Park. Having never been snowshoeing before, we had arranged to have one of the park rangers give us a few pointers and take us out for our virgin experience.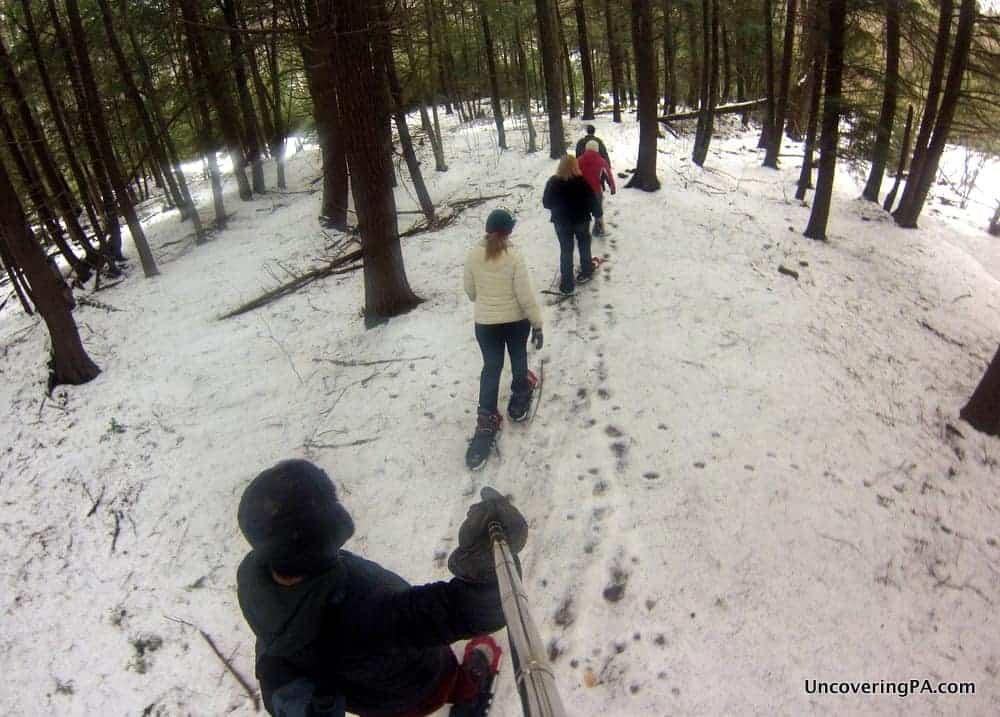 After a brief introduction, we strapped on our snowshoes and headed out for an hour long hike along Souder Trail. Unfortunately, as you can see above, conditions were not ideal for snowshoeing; however, we still had a great time, and it got me excited for the possibility of doing more snowshoeing in the future.
After our hike was done, I took the opportunity to check out a bit more of what Parker Dam State Park has to offer visitors. Honestly, I was really impressed with how much there is to do in the park during the winter.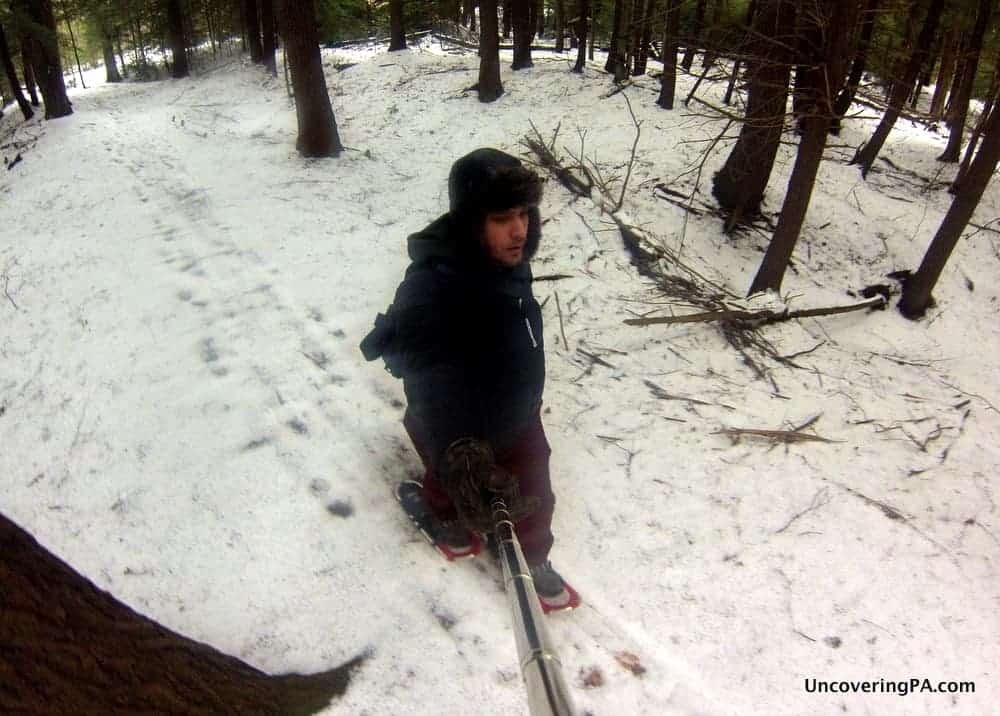 Living in Harrisburg, I don't get out to Pennsylvania State Parks as often as I would like, so maybe they all have a ton of recreation opportunities during the winter, but I was really surprised how much there was to do in Parker Dam. In addition to snowshoeing, park rangers frequently groom trails for cross-country skiing and snowmobiling. There is also a fantastic looking ice skating rink that they work hard to maintain each winter.
With so much going on, it makes sense that there are some great places to stay in the park. Built during the Great Depression by the Civilian Service Corps, the cabins in Parker Dam State Park are a unique piece of history in and of themselves. However, that doesn't mean they aren't nice.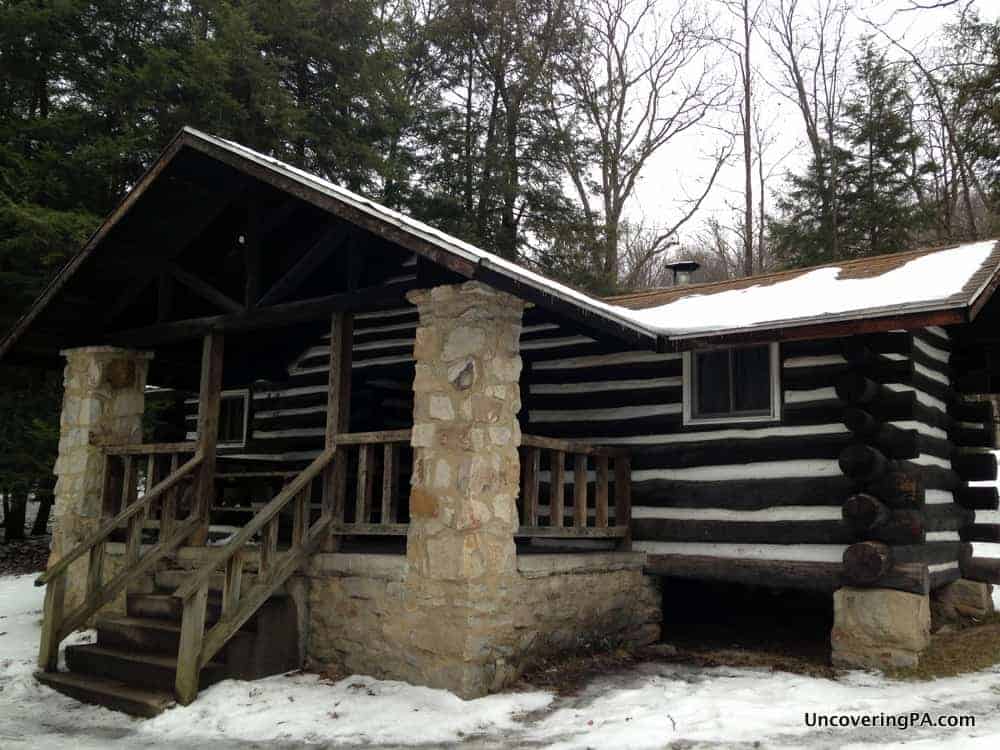 Inside, they have been fitted with modern touches, but still maintain a rustic charm. Of course, by "rustic charm" I mean that they don't have running water inside, which means you must use an outhouse instead. Fortunately, both the outhouses and the cabins are heated in the winter, providing a great opportunity to get away from the hustle and bustle of life during the winter months.
Overall, I had a great time at Parker Dam State Park. While it would have been nice for there to have been more snow for my snowshoeing experience, it was still a fantastic chance to get out into nature and enjoy a fantastic winter-time activity. It only whet my appetite for more.
Note: My visit to Parker Dam State Park was coordinated by the Clearfield County Tourism Office. However, the opinions expressed in this article are my own.
Want more winter adventure? Try winter hiking at Ricketts Glen State Park, go skiing in the Poconos, or try a unique Winter Olympic sport.
See map for other area attractions.