Disclosure: This article may contain affiliate links. We will make a small commission from these links if you order something at no additional cost to you.
When I'm traveling around Pennsylvania, I always love finding unique natural spots, and Spruce Flats Bog in the Laurel Highlands definitely fits the bill.
Spruce Flats Bog is located in Westmoreland County in southwestern PA's Forbes State Forest. The bog can be reached via a quarter-mile flat walkway that is very likely handicapped accessible (though I can't find specific confirmation of the trail being listed as such).
Spruce Flats Bog is notable not only for its beauty but also for its rarity. Located at an elevation of 2,700 feet atop Laurel Summit, this bog isn't actually the result of glaciers (as most bogs are). Instead, it appears to be a natural depression in the rocks caused by years of weather changes that allowed the bog to form.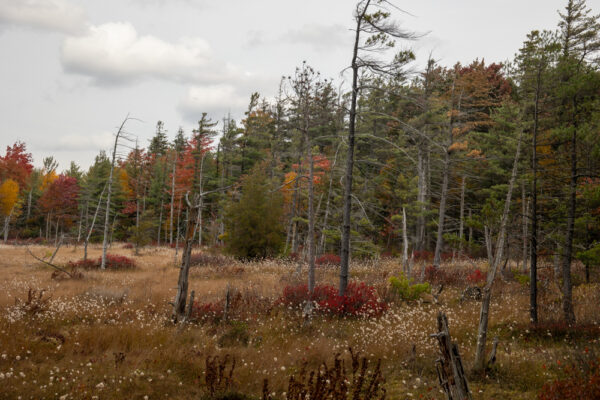 In the early 20th century, this land was actually tree-covered. Like most of Pennsylvania, the area was clearcut by loggers during this time. While most of the area forests grew back, this area returned to its natural state as a bog.
Today, the 28-acre bog is an incredible spot to see as it's filled with a variety of unique plants, including peat moss, St. John's Wort, and other botanical specimens that are rarely found in Pennsylvania.
How to Get to Spruce Flats Bog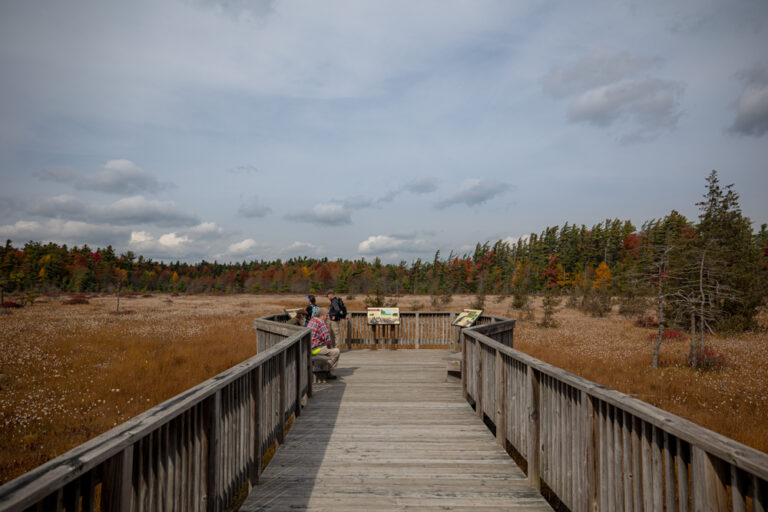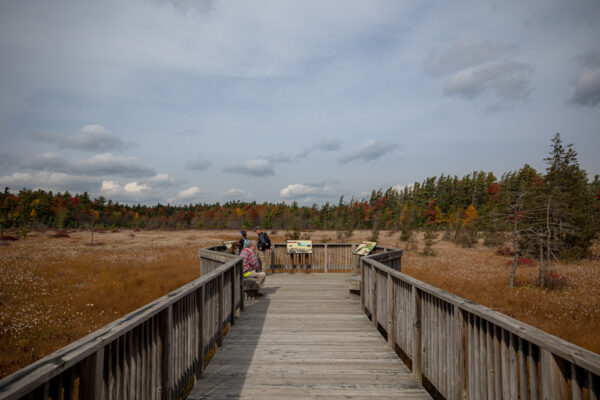 While Spruce Flats Bog is located in Westmoreland County's Forbes State Forest, parking and the trailhead are actually in Laurel Summit State Park in Somerset County. However, almost immediately after starting the trail, you cross the county border and enter the state forest (Not that you'd actually notice either while on-site.)
The large parking area at the trailhead is most popular for the hike to Wolf Rocks, which is another great hike to try while you are visiting this spot.
This parking area can be found at the following coordinates: 40.117941, -79.176055.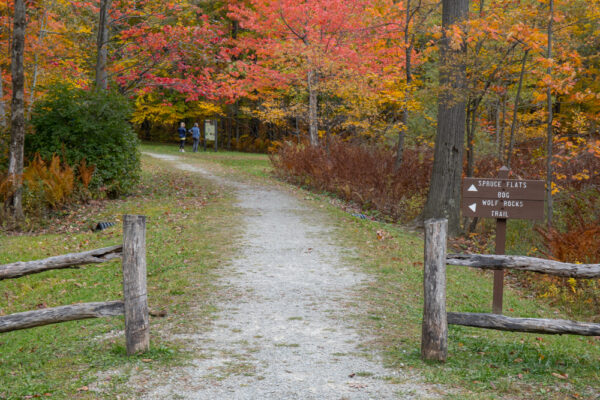 This parking area is large enough that finding the trailhead can be a bit challenging if you don't know where to look. So, look for the bathrooms in the parking lot. The trailhead is located to the left if you are facing the entrance to the bathroom.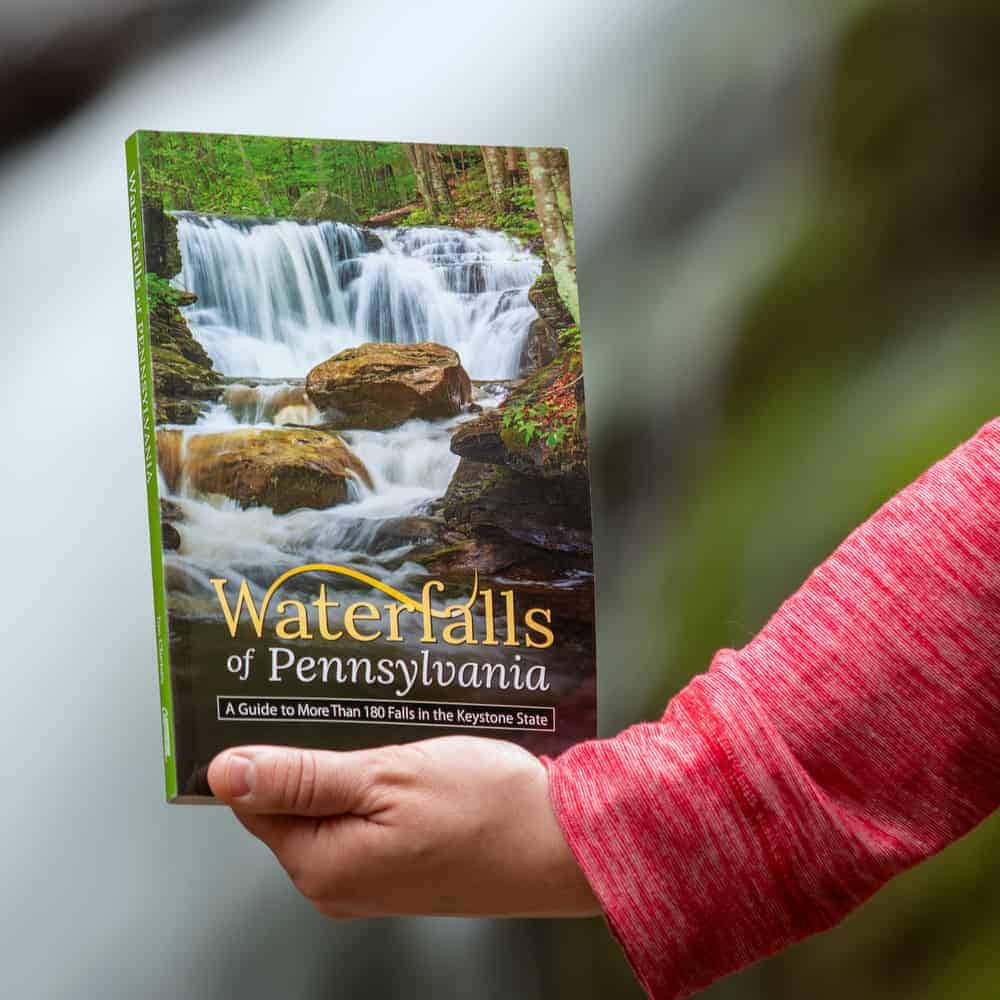 "Waterfalls of Pennsylvania" by Jim Cheney
If you love PA waterfalls, you won't want to miss this waterfall book from Jim Cheney, author of Uncovering PA, featuring more than 180 great waterfalls. Order it now on Bookshop.org or Amazon.
The entrance to the trail is through a gap in a wooden picket fence. There is a sign pointing the way to help you make sure you get on the right trail. Just beyond the trailhead, there is an information sign that offers some good details about the area.
The trail itself is flat and wide. I saw people of all ages on this trail, so as long as you can walk about a half-mile on relatively flat terrain you should have no difficulty completing the trail (Just note that there are no benches along the trail for resting.)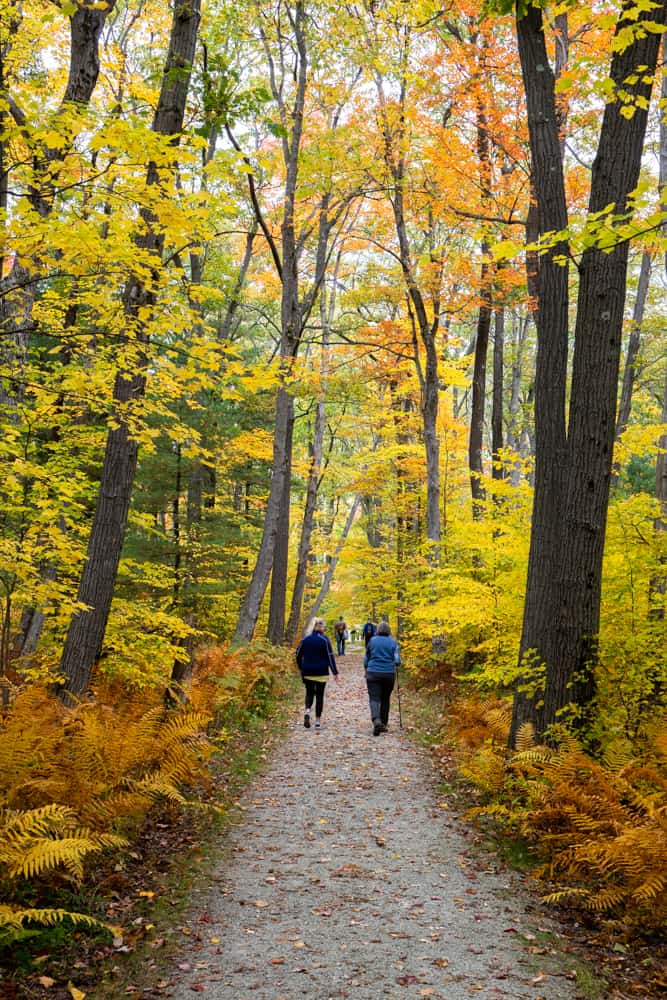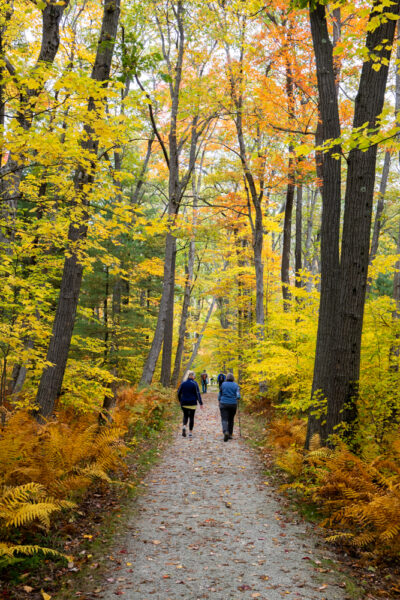 The trail passes through a beautiful portion of forest in what is known as the Spruce Flats Wildlife Management Area. This area is an especially beautiful spot to visit during the fall foliage season in the Laurel Highlands.
After about a quarter-mile of walking, the trail opens open as it reaches the bog.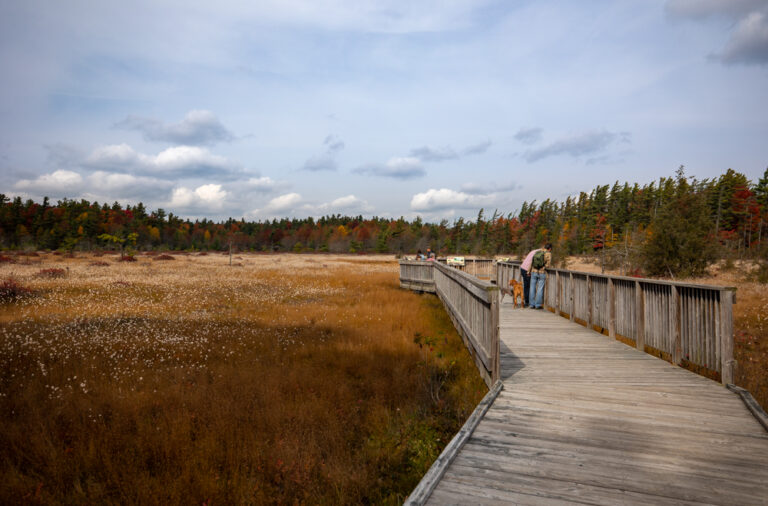 The trail continues onto a roughly 150-foot long boardwalk that takes you out into the bog. From here, you can see the entirety of this circular-shaped bog and get a good look at some of the unique plants that comprise the landscape here.
For those wanting to learn more about the area, there are several informational signs that offer a wealth of information about the formation of the bog and what makes this spot so unique.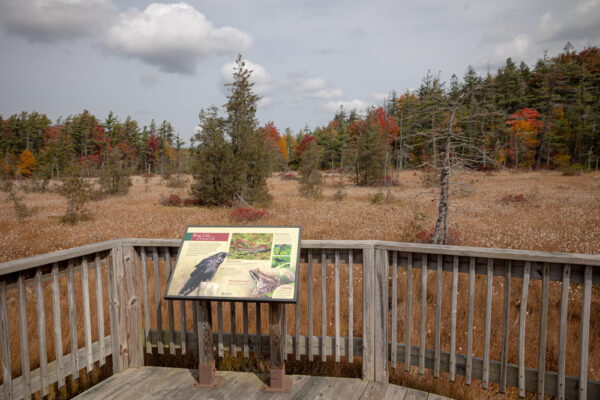 It's worth noting that this is the only access area for the bog. Please stay on the boardwalk and don't attempt to enter the bog itself. It is dangerous for hikers due to the unstable nature of the landscape and can easily damage the bog.
Once you've had a chance to enjoy this spot, simply retrace your steps for the quarter-mile walk back to your car.
Final Thoughts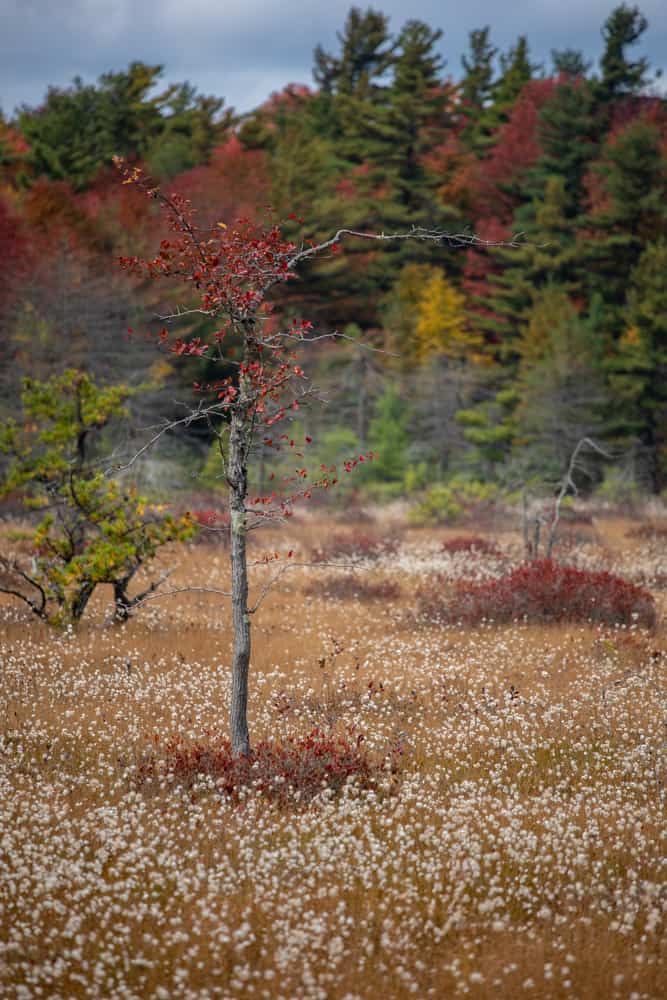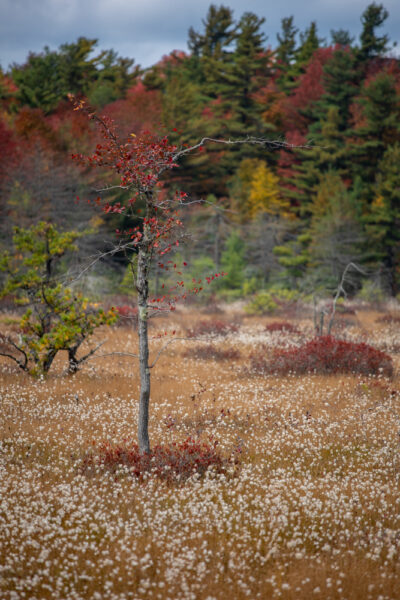 Overall, Spruce Flats Bog is a fascinating spot to visit. While I wouldn't make a long drive to visit just the bog, it's definitely somewhere worth checking out if you are already in the area visiting spots like Wolf Rocks, Beam Rocks, or the Flat Rock Trail and Adams Falls in Linn Run State Park.
The parking area is located only about 15 minutes off of Route 30, so if you are looking for a quick and unique spot to stretch your legs while traveling along the Lincoln Highway through southwestern PA, it can also be a nice and quick detour.
Looking for even more places to visit in the area? Check out Fort Ligonier, Kooser State Park, and Idlewild Amusement Park.
[Click here for information on how to use the coordinates in this article to find your destination.]