Disclosure: This article may contain affiliate links. We will make a small commission from these links if you order something at no additional cost to you.
Kooser State Park in western Somerset County, Pennsylvania, gets overlooked thanks to the many other impressive state parks nearby like Ohiopyle State Park and Laurel Hill State Park. However, for those looking for a beautiful and peaceful state park to visit, it's a nice destination.
While it might not be worth a long ride on its own, Kooser State Park is a great place to visit while you are in the area or somewhere fantastic to stay that will give you easy access to the natural beauty of the Laurel Highlands.
If you're trying to figure out what fun things to do in Kooser State Park, we've got your covered with five great options.
Hike the Trails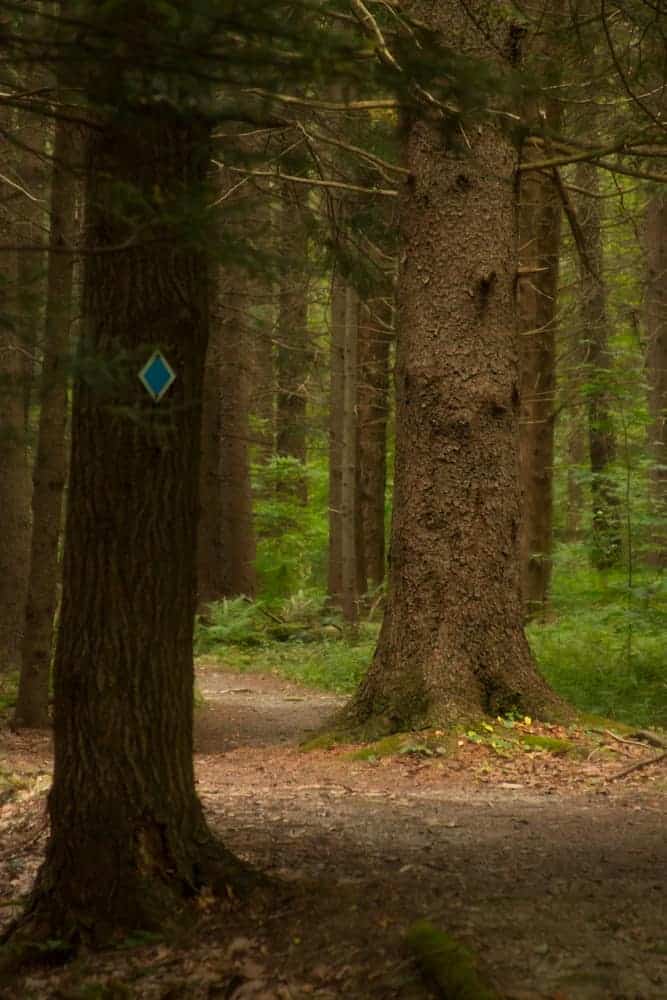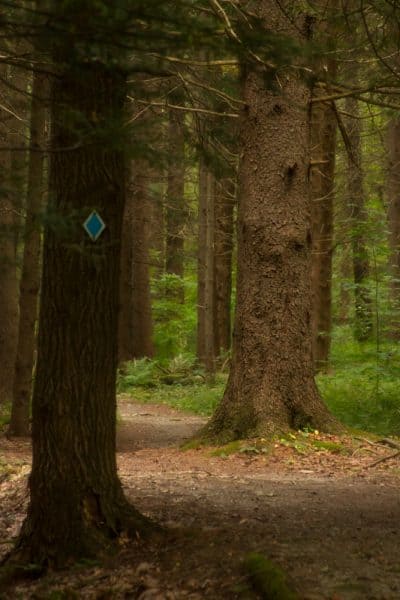 Somewhat surprisingly, Kooser State Park is home to only 1.5 miles of trails. However, if you combine these trails with a bit of road walking, you can do a 2.3 mile loop that will take you from one end of the park to the other.
Tree Army Trail runs from the camping area to the dam at the far end of Kooser Lake. It follows along the meandering Kooser Run through a beautiful section of second-growth forest for half a mile.
The name of this trail is somewhat odd, but it takes its name from the Civilian Conservation Corps which were often called "Roosevelt's Tree Army."
The park's second trail is the Kincora Trail which runs from an area behind the lake to a spot along the road about halfway to the campground. This one-mile trail winds its way along the hillside above the park.
Go Cross-Country Skiing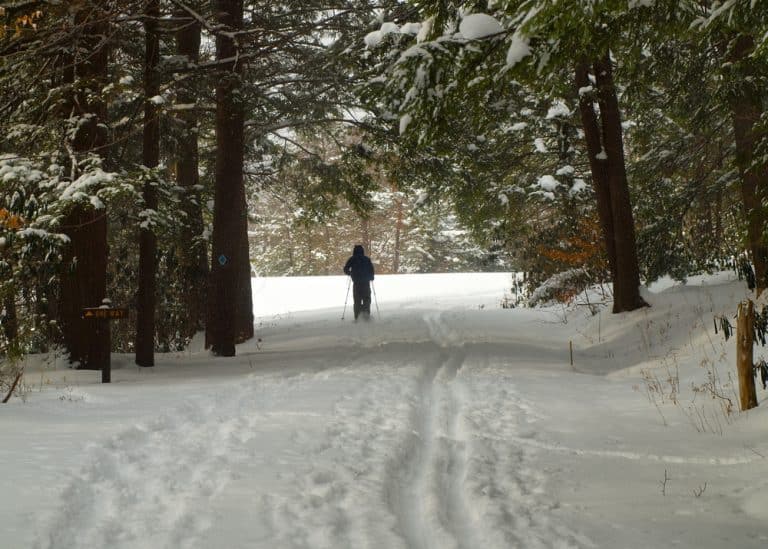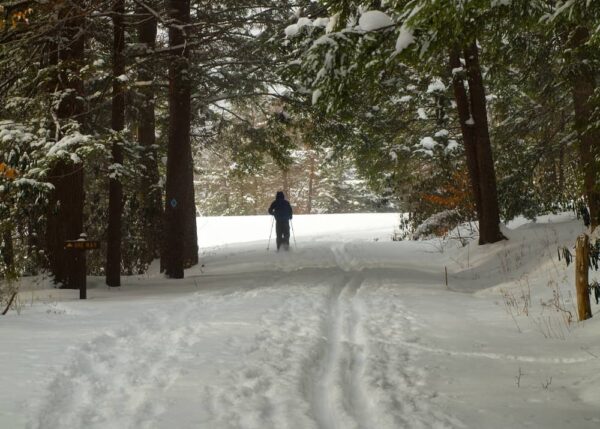 During the winter, Kooser State Park is popular with cross-country skiers and there are 1.5 miles of cross-country skiing trails in the park. These trails follow the roads around the lake and offer a great introduction to the sport.
Once you've mastered the trails here, you can head over to nearby Laurel Ridge State Park, which is home to 20 miles of cross-country skiing trails.
Go Fishing in Kooser Lake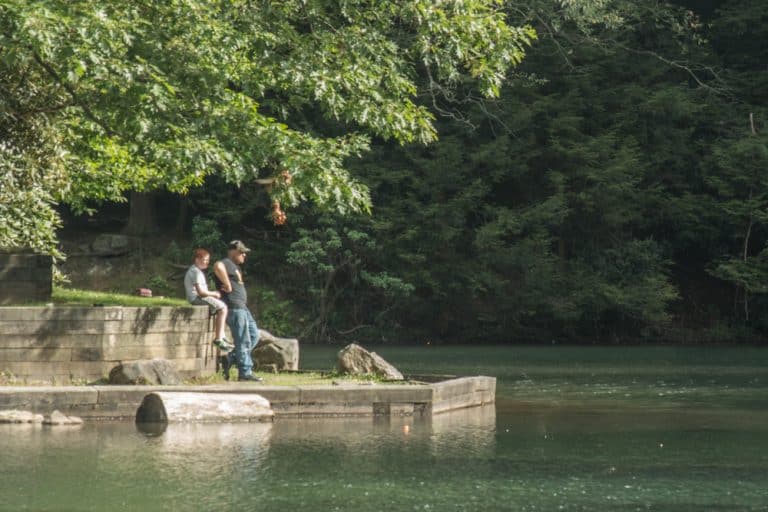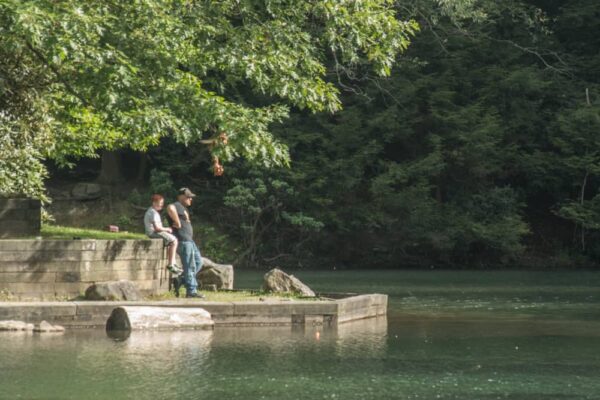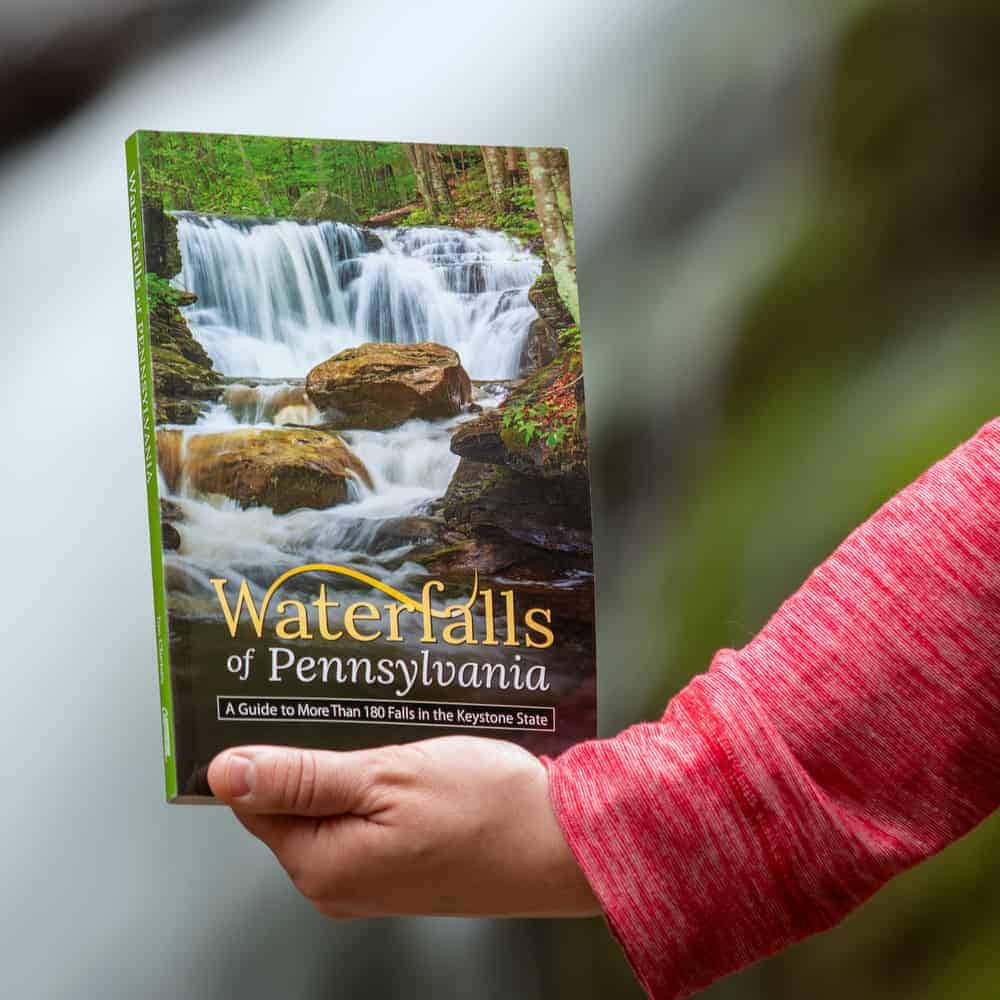 "Waterfalls of Pennsylvania" by Jim Cheney
If you love PA waterfalls, you won't want to miss this waterfall book from Jim Cheney, author of Uncovering PA, featuring more than 180 great waterfalls. Order it now on Bookshop.org or Amazon.
Kooser Lake is only four acres in size, but this small lake provides great fishing for trout, bluegill, and bass. No boats are permitted, so all fishing must be done from shore. Kooser Lake is stocked with trout prior to the start of the season.
A peninsula that juts out into the lake's southeastern end is a popular spot to fish from.
Enjoy the Beauty of the Lake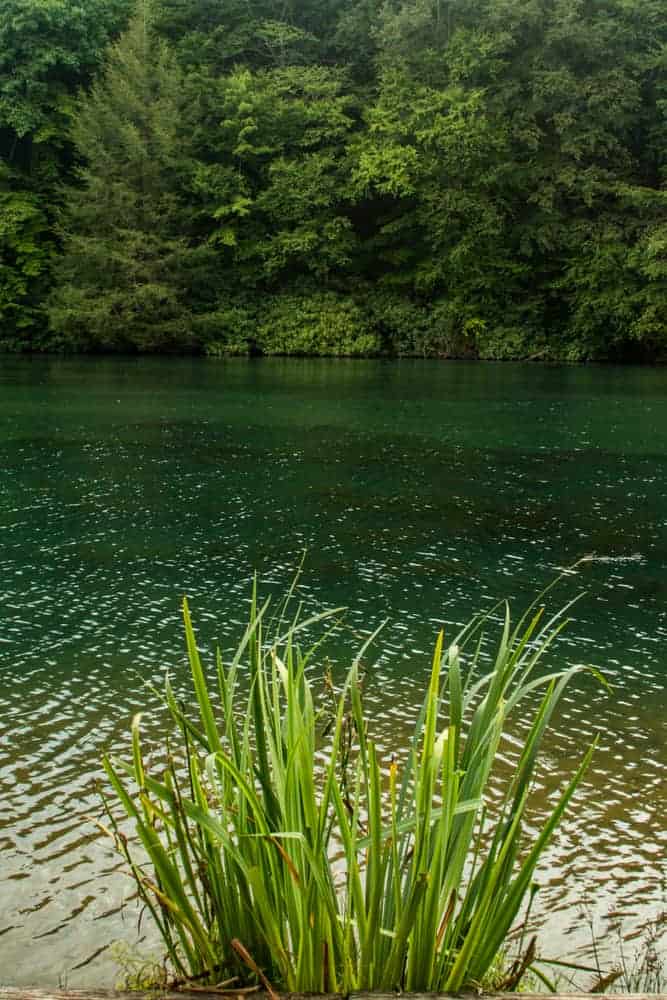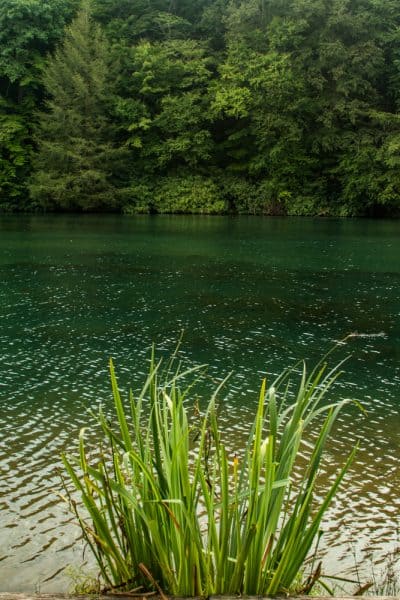 Kooser Lake was created when a dam was built on Kooser Run by the CCC in the 1930s. While swimming used to be allowed on this lake, it hasn't been since 2012 due to dangerous algae blooms. Despite this, the lake is still a peaceful and relaxing spot to visit.
This mountain lake is a picturesque spot for quiet contemplation or a picnic.
Stay in a Historic District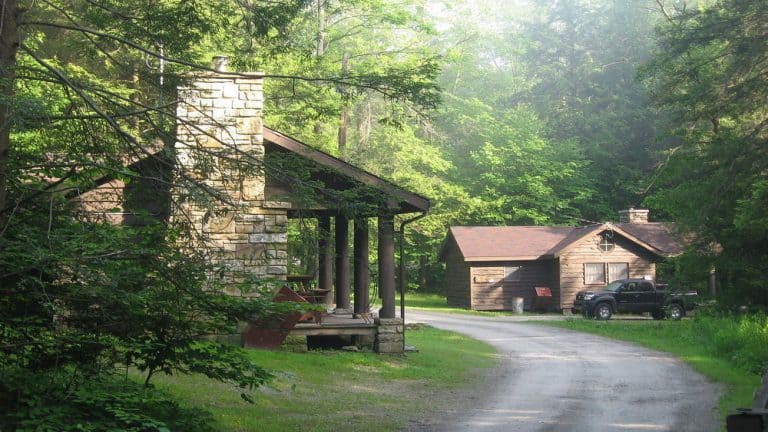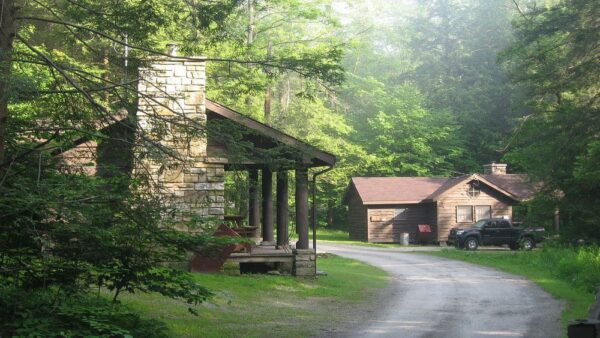 Kooser State Park is home to nine rustic cabins which were built in the 1930s by the CCC. Those cabins, combined with several other structures in the park are part of the Kooser State Park Family Cabin District which is listed on the National Register of Historic Places.
In addition to Kooser State park's cabins, there's a campground with roughly three dozen camping spots. The small size of the campground ensures that you'll have a relaxing time while visiting the park.
Find out more about the best things to do and spending the night in Kooser State Park on the park's website.
Looking for more adventures in the area? Check out Cole Run Falls, Beam Rocks, the covered bridges of southern Somerset County, and the Quecreek Mine Rescue Site. There are also a ton of great things to do in the area on a rainy day.
See map for other area attractions.