Disclosure: This article may contain affiliate links. We will make a small commission from these links if you order something at no additional cost to you.
Idlewild and SoakZone is an amusement park that has long been on my list of places to visit. After all, for the last three years and for several additional years prior to that, it has been named the World's Best Children's Park in the prestigious Golden Ticket Awards. Now that my son is four years old, it seemed like the perfect time to check out this great destination.
Idlewild and SoakZone is the country's third oldest amusement park with its roots tracing back to 1878. However, the park that we see today traces its history back to the 1930s when electric rides started coming to the Ligonier Valley.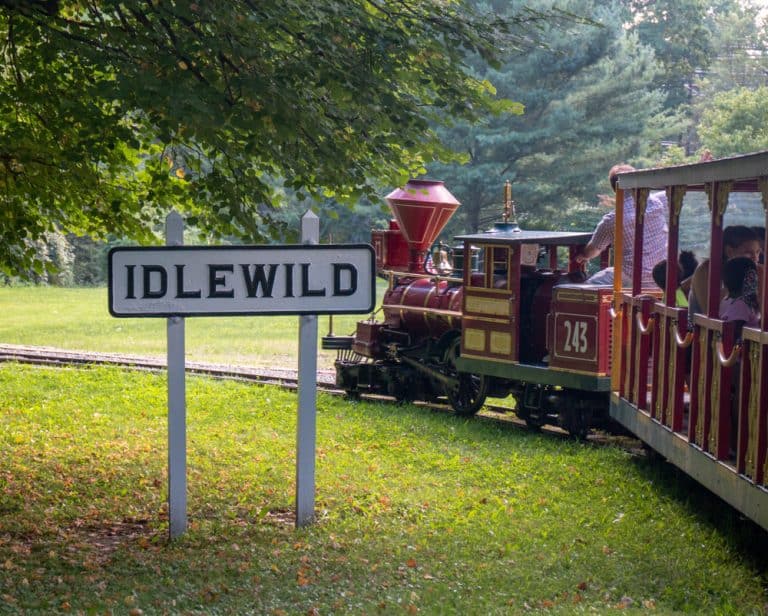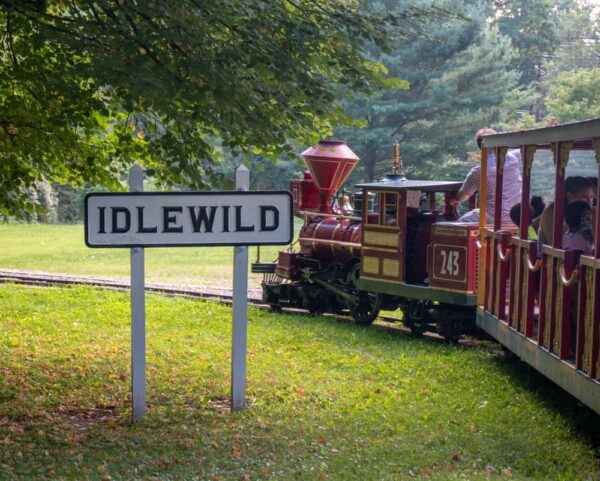 Today, it is known for its Daniel Tiger attractions, its historic Story Book Forest, and the fantastic SoakZone.
Since we were traveling with a four year old, our first stop in the park was Raccoon Lagoon. Raccoon Lagoon is home to the park's Daniel Tiger's Neighborhood attractions as well as a large number of rides that are perfect for younger children.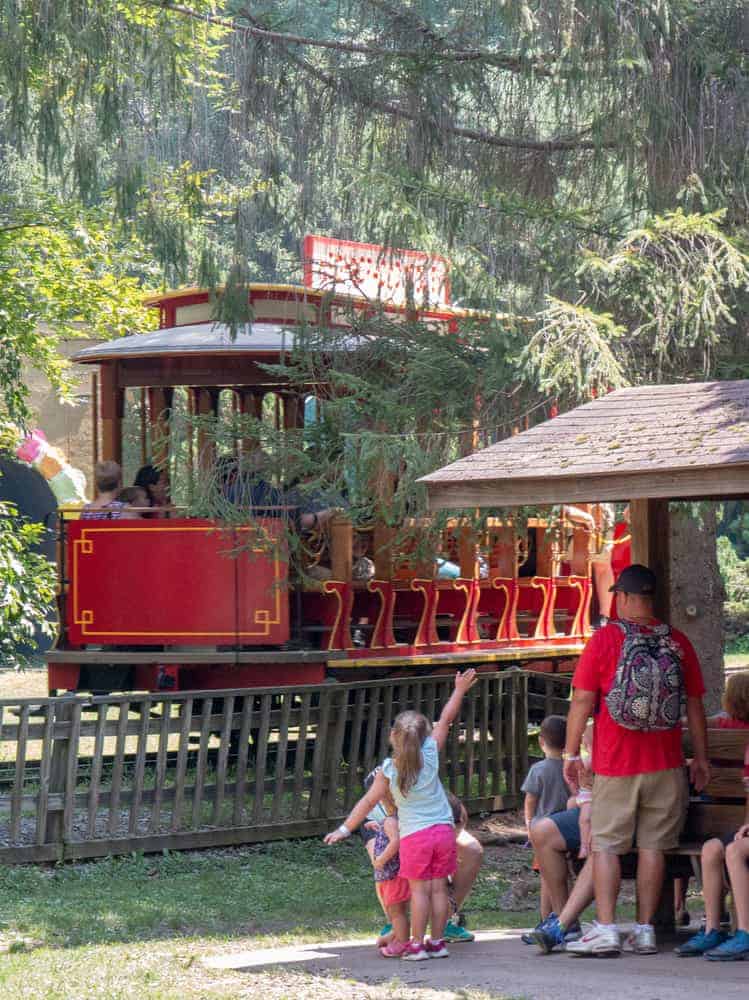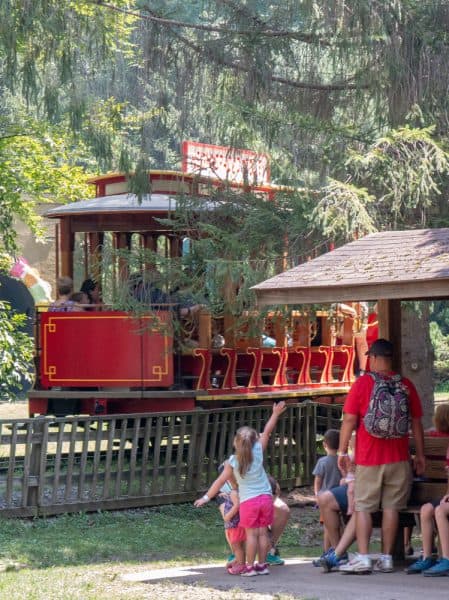 Our first stop was the trolley ride through Daniel Tiger's Neighborhood. Since capacity on the trolley is a bit small, the line tends to move slowly, so I definitely recommend hitting up this attraction early if you are wanting to ride it.
After climbing aboard the trolley, we were taken on a tour of Daniel Tiger's Neighborhood with narration provided by both Daniel Tiger and the trolley operator. It was a great imaginative experience that my young son absolutely loved. In fact, we waited in line again at the end of the day to ride it for a second time before we left.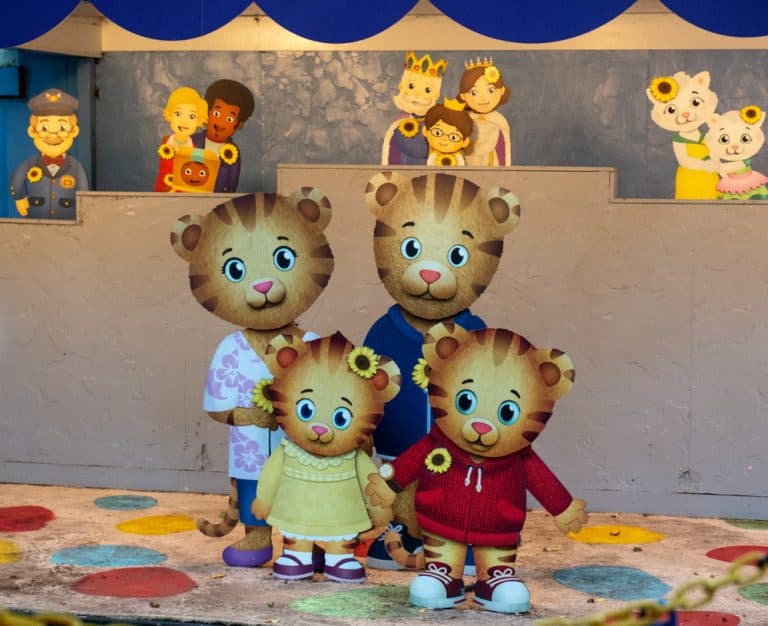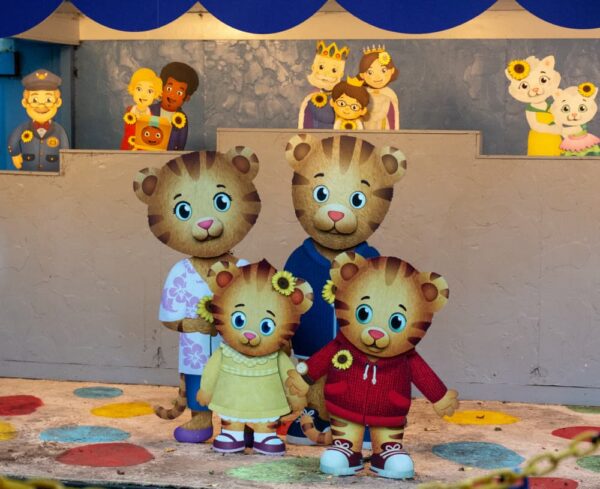 If you are visiting Idlewild with young children, definitely make this one of the rides you do at some point during the day.
Raccoon Lagoon is also home to a show with Daniel Tiger that is held several times each day. This show offers the chance to see Daniel Tiger and his friends up close and then meet them at the end. Not only was this show very well done and quite enjoyable for my young child, but I also believe it's the only way for kids to meet Daniel Tiger during the day.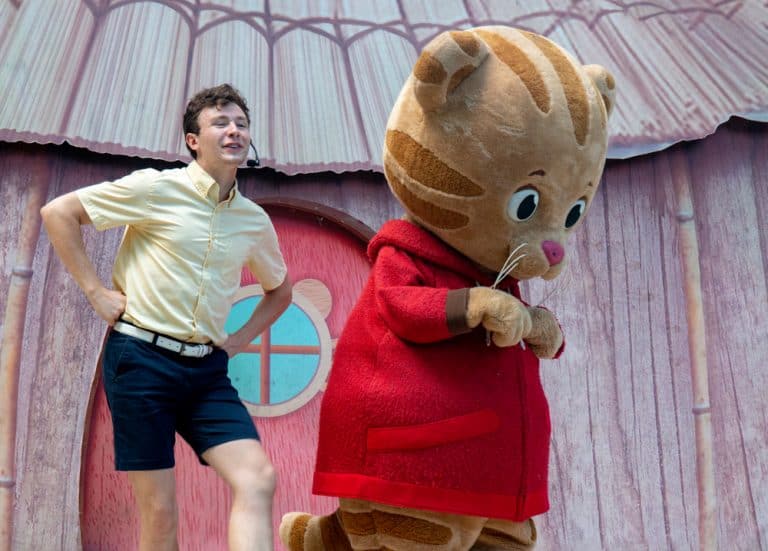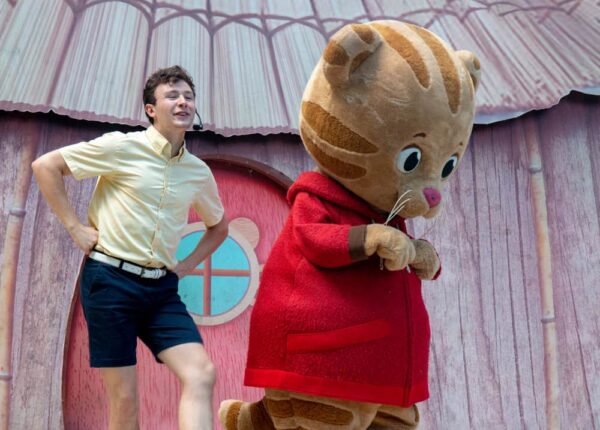 Personally, I love that this park has a section devoted to Daniel Tiger's Neighborhood. The character originated on Mister Rogers' Neighborhood, and given that Fred Rogers was from nearby Latrobe, it's a perfect tie-in to this great local creation.
In addition to these Daniel Tiger attractions, Raccoon Lagoon is home to many other fun rides, most of which are designed for kids between 36 and 56 inches in height. Highlights included a Red Barron-themed airplane ride, a small Ferris wheel, and bumper cars for kids.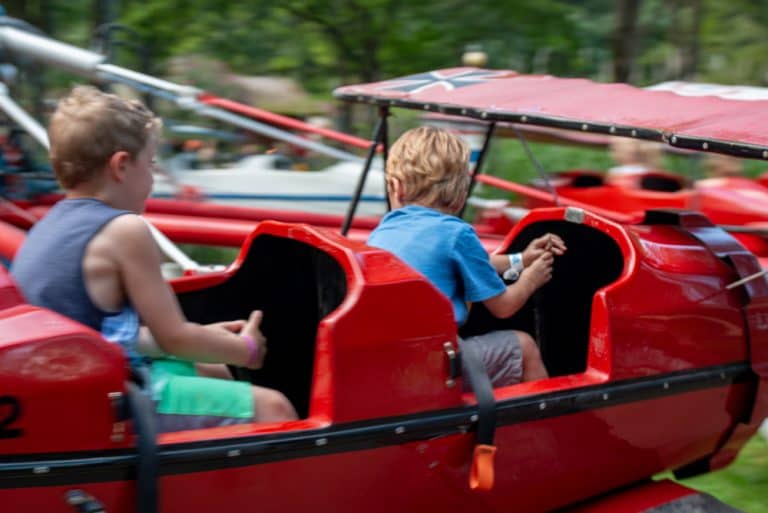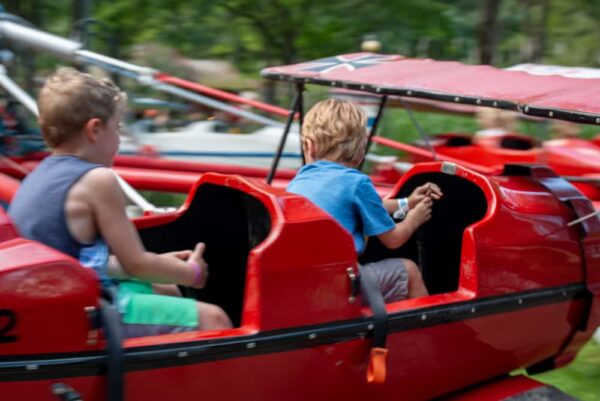 What I liked about the rides in this area was that not only were the lines reasonable on the Sunday that we visited, but there were also some unique rides you won't often find in other theme parks. Without a doubt, this Raccoon Lagoon will be a hit with the younger kids in your family.
Another great area for kids is Story Book Forest. Idlewild has been known for this attraction for many years, and while it's showing its age to an extent (and could use a few minor repairs), it's still a ton of fun. A path winds its way past scenes from dozens of classic nursery rhymes and does a nice job bringing them to life.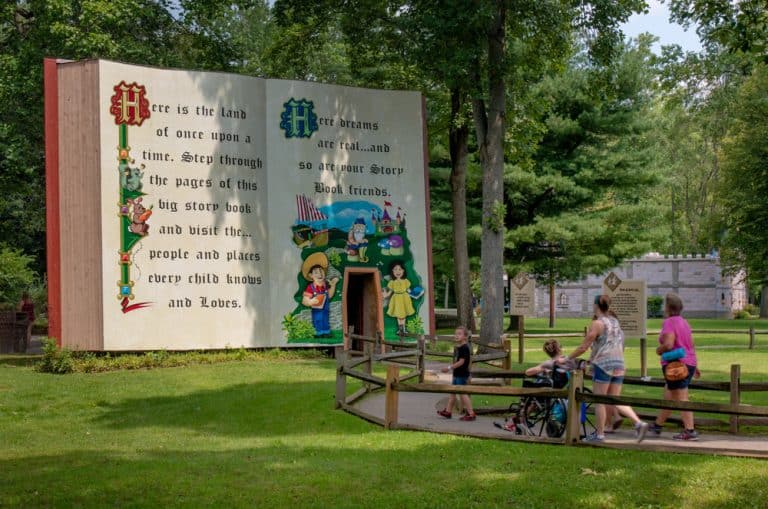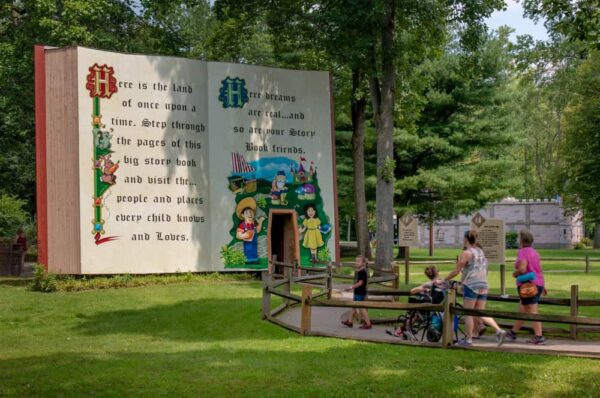 Some of the stories were well known, but surprisingly there were even a few that I'd never heard myself. Still, it was fun for us to immerse ourselves in scenes from tales like "There was an old lady who lived in a shoe," "Jack and Jill," and "The Three Little Pigs."
At the end of the path is a castle that is fun to explore. Inside, kids can try their hand at pulling King Arthur's sword from the rocks or have a tea party with a princess.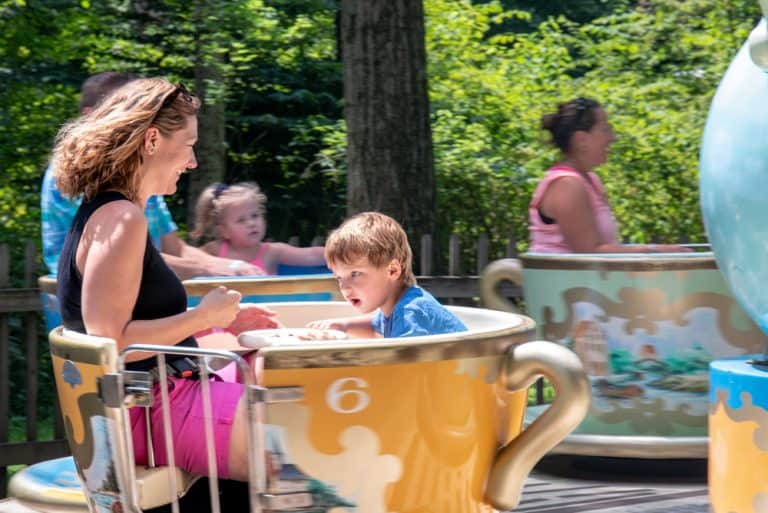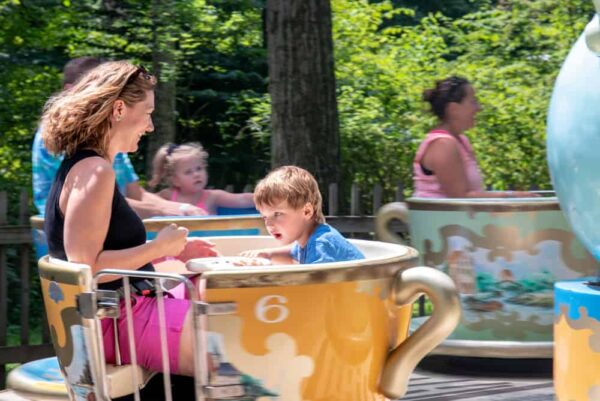 Jumpin' Jungle is another area that is specifically designed for kids, but also was a lot of fun for adults, too.
In this area, kids of all ages can have fun climbing a giant rope net, walking across a suspension bridge, and sliding down a large slide on a potato sack. There are also over-sized musical instruments to play and a giant ball pit.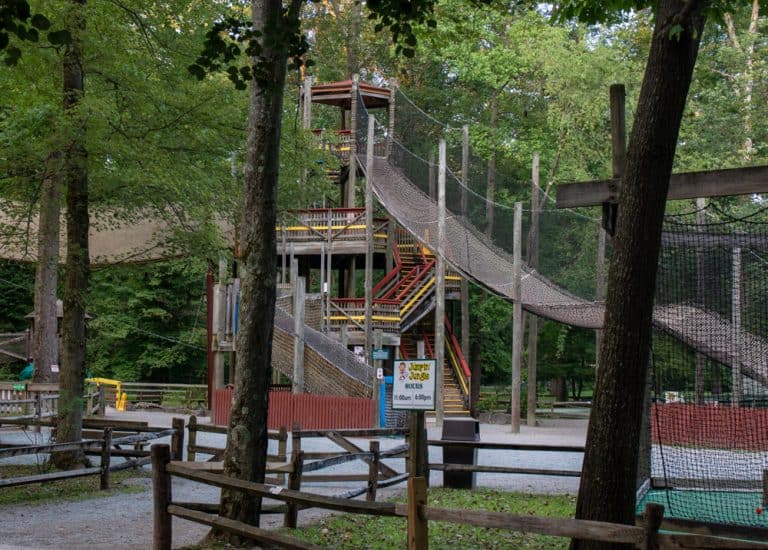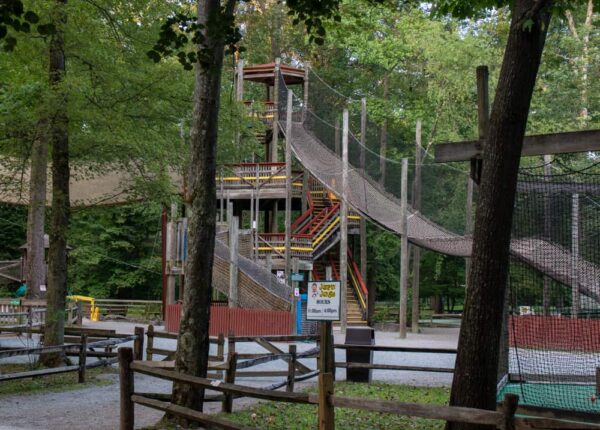 While these are the three areas of the park that have the most interest for younger children, there are also other portions of the park that are a perfect way to spend the day with your family.
Olde Idlewild and Hootin' Holler feature many great rides geared towards the older members of the family. In addition to two roller coasters, this area features many rides that you'd see at local fairs, a large Ferris wheel, and the park's historic carousel.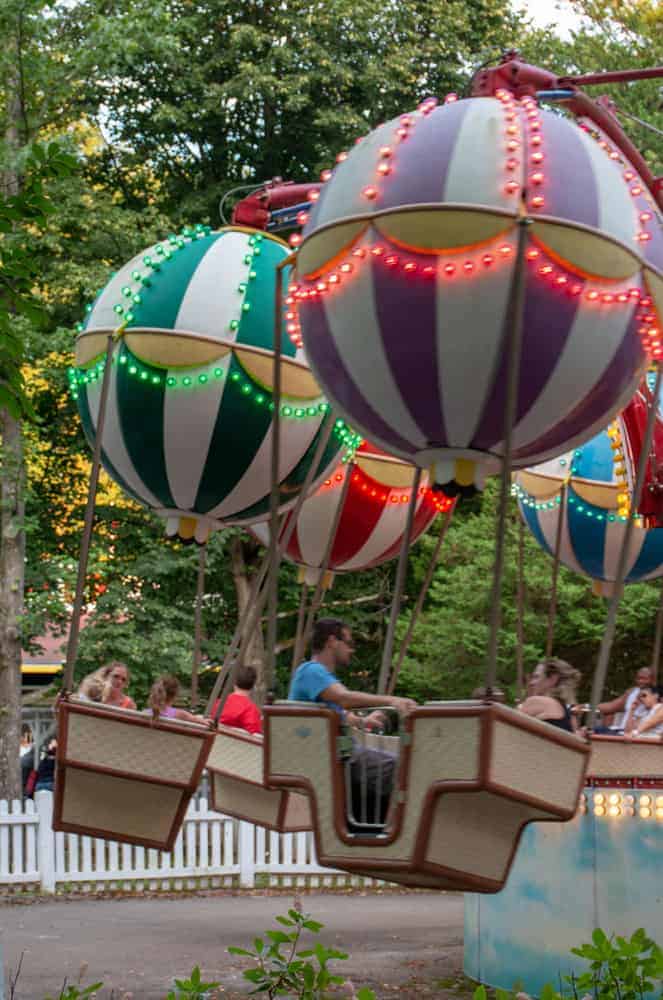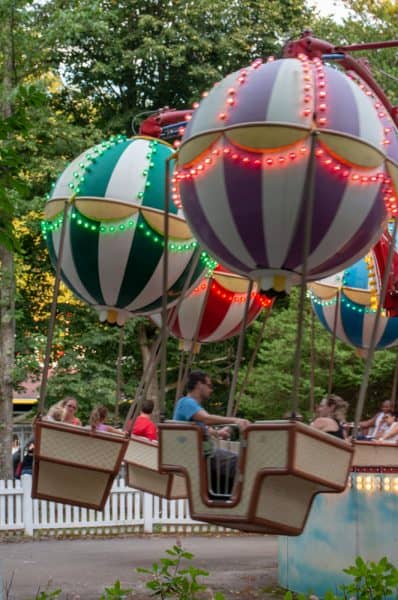 The back of the park is home to SoakZone, a fun water park with activities for both young kids and adults. While we didn't have much of a chance to check out SoakZone on this visit to the park, I was impressed with the height of the park's water slides, and the lazy river and splash pad looked like a ton of fun.
If you do plan to visit SoakZone, get to the park early in the day as it was absolutely packed by mid-day on the Sunday I visited. In fact, I'd say that close to half the people in the park were in SoakZone that day.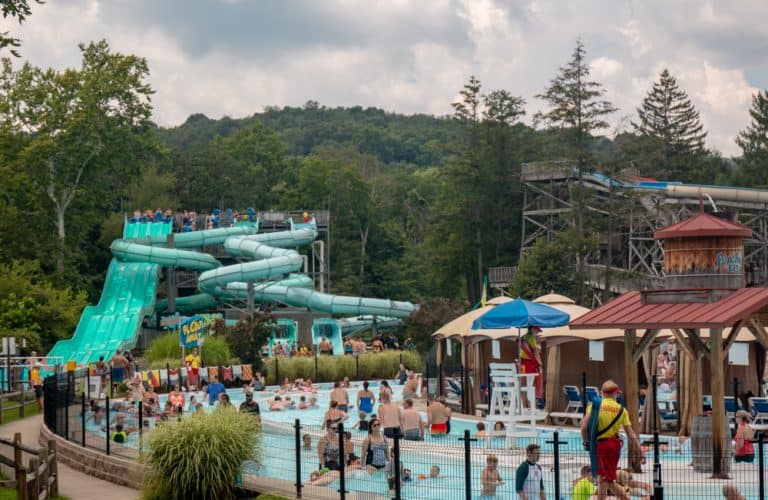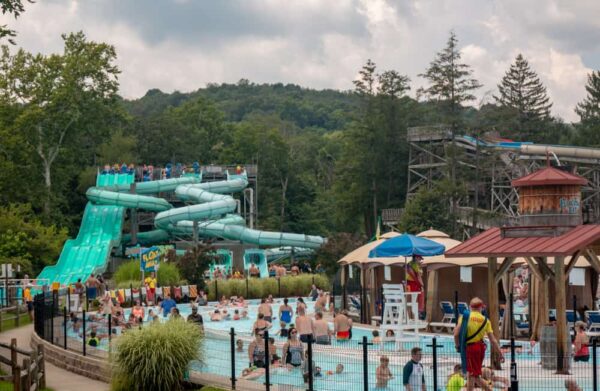 Overall, I was impressed with Idlewild and SoakZone. This is definitely a fantastic park for younger children, and there's enough here to keep the rest of the family entertained as well. However, if you are looking for roller coasters and higher octane activities, you might be better of checking out nearby Kennywood or making the drive to Knoebels Amusement Park.
That being said, if you are looking for a relaxing and fun park that the whole family will love, don't miss visiting Idlewild and SoakZone in Westmoreland County, Pennsylvania.
Looking for somewhere to stay while visiting Idlewild and SoakZone? Stay at SpingHill Suites in nearby Latrobe, which is located just a few miles away. Click here for current pricing at this hotel. (Affiliate Link)
Note: My visit to Idlewild and SoakZone was hosted by the park. However, the opinions expressed are my own.
Looking for more places to visit nearby? Check out Fort Ligonier, Adams Falls in Linn Run State Park, and Polymath Park.
---
Idlewild and SoakZone
Website: Idlewild.com

Address: 2574 US-30
Ligonier, PA 15658
See map below for other area attractions.
---