Disclosure: This article may contain affiliate links. We will make a small commission from these links if you order something at no additional cost to you.
If you love traveling throughout Pennsylvania, July is a great month for exploration. With a plethora of outdoor adventures to be had, nearly every museum in the state open, and hundreds of great events happening, there's more than enough to keep the whole family entertained.
I've searched through many great PA events to come up with my list of 10 great things to do in Pennsylvania in July. Take a look at the list below and then start planning your upcoming Pennsylvania trips.
(Article Updated June 14, 2022 for Pennsylvania events in July 2022)
Wawa Welcome America Festival in Philly – June 19-July 4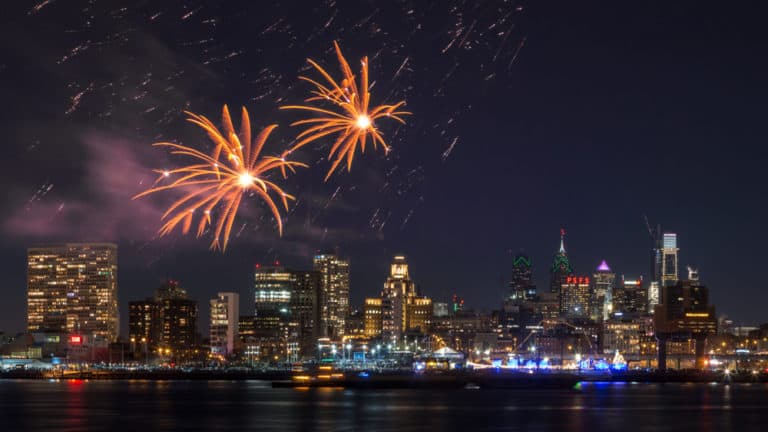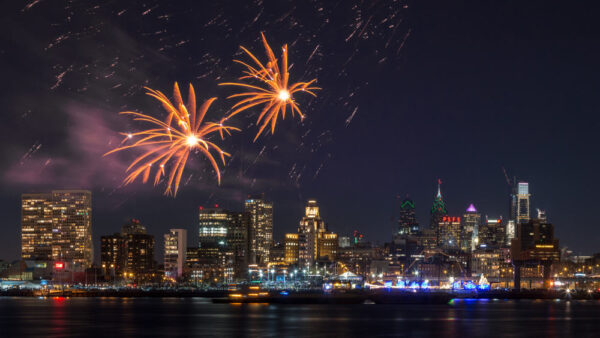 Since Philadelphia is the birthplace of the United States, it should come as no surprise that the city hosts one of the country's best July 4th celebrations. In addition to ticketed events, dozens of free events will occur throughout the city during the festival.
The event is highlighted on the evening of July 4th with concerts by Jason Derulo and Ava Max and a great fireworks display on the Benjamin Franklin Parkway. The event also starts with a celebration of Juneteenth if you are looking for something to do in June.
For more information, visit the event's website.
Remington Ryde Bluegrass Festival in Centre County – June 29-July 3
If you love bluegrass music, you won't want to miss the Remington Ryde Bluegrass Festival.
Held at Grange Park in Centre Hall, PA, this four-day festival will feature multiple concerts every day with nearly twenty different groups performing throughout the event. There will also be activities for kids.
Visitors can visit for one day or all four. Camping will be open at Grange Park for those that want to really immerse themselves in the event.
Find out more here.
The Big Butler Fair in Butler County – July 1-9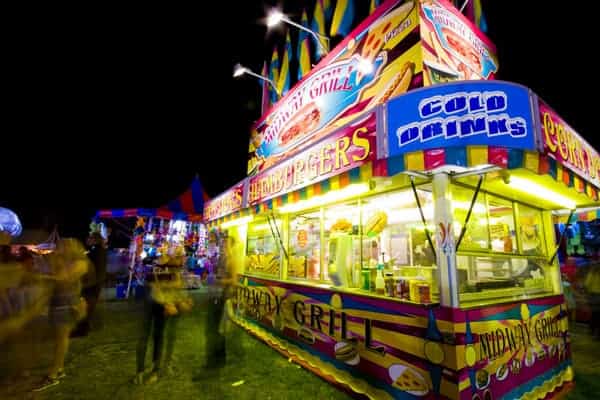 The Big Butler Fair is returning in 2022 with its 166th fair. This is the largest fair in western PA, and their website claims that it's "considered by many to be the best fair in the country". While I have no way of knowing if that is true, it's undoubtedly one of the best Pennsylvania fairs.
As in the past, the fair will feature many great rides, a ton of delicious food, and agricultural events. There will also be a pageant and many fun shows including concerts by Chase Bryant, Melissa Quinn Fox, and Arbor North.
Even better, there will also be a huge fireworks show on July 4th!
Find out more on the fair's website.
Gettysburg Battlefield Reenactment in Gettysburg – July 2-3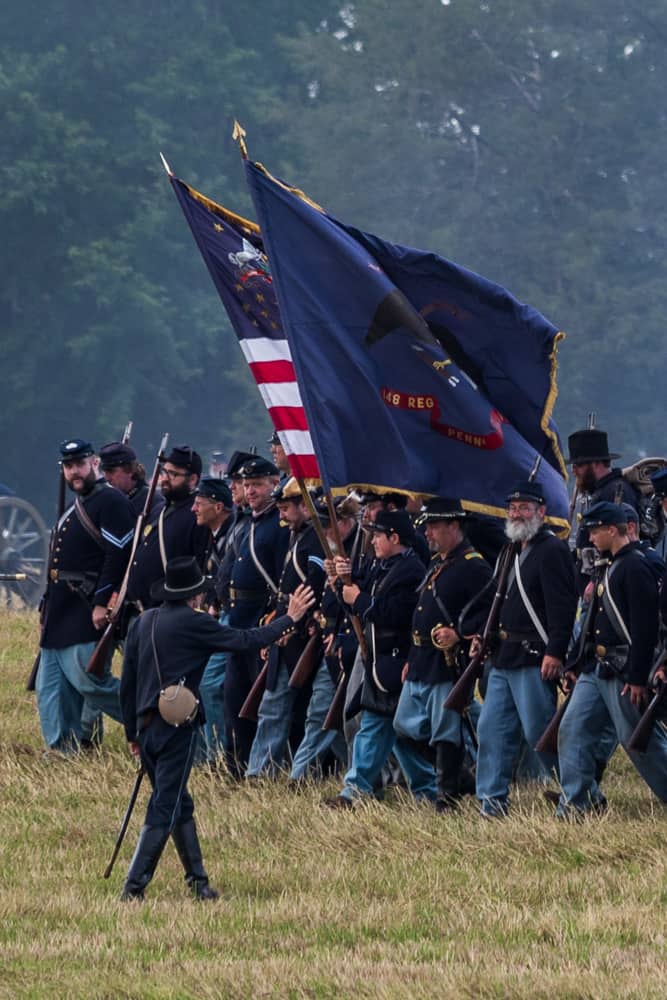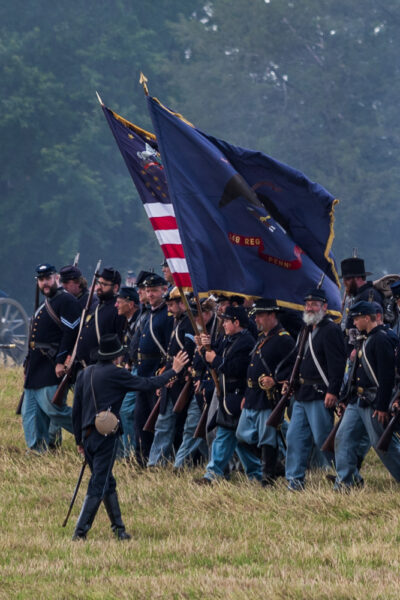 The annual reenactment of the Battle of Gettysburg will be held on the battle's 159th anniversary in early July. The event includes battle reenactments, self-guided tours, living history demonstrations, and much more.
This two-day event is held at the Daniel Lady Farm, which was an important staging ground during the battle and really brings the battle to life for those that want a little glimpse into what it was like.
The find out more about this historic event, check out my full recap from visiting the Gettysburg Reenactment or visit the event's website for tickets.
Pittsburgh Vintage Grand Prix in Pittsburgh – July 15-24
Lovers of antique automobiles won't want to miss the Pittsburgh Vintage Grand Prix.
The event actually starts on July 10th with a kick-off event. Then, over the 10 days of the grand prix, there are a variety of events and car shows throughout the region. The main highlight is the 40th-annual street race through Schenley Park during the last weekend of the event.
For more information, visit the festival's website.
BrewFest in Harrisburg – July 16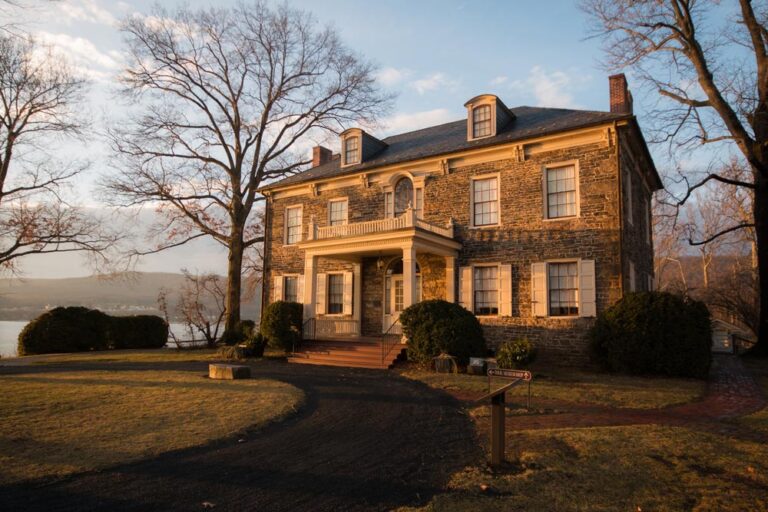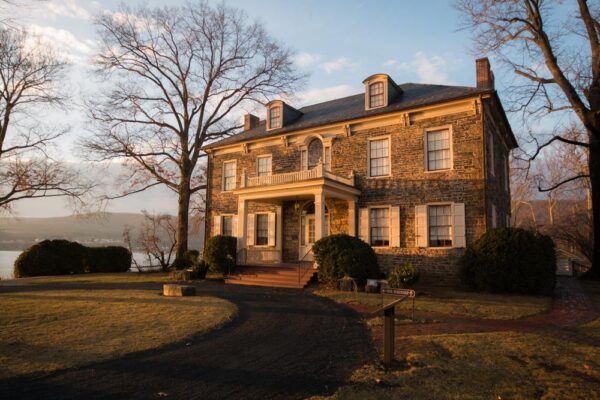 If you love craft beer, you won't want to miss the 10th annual BrewFest. Held at Harrisburg's Fort Hunter Mansion, this festival will feature dozens of breweries pouring many great beers.
Visitors can choose between two different tasting sessions during the day, and both sessions will also have live entertainment and food.
Find out more here.
York State Fair in York – July 22-31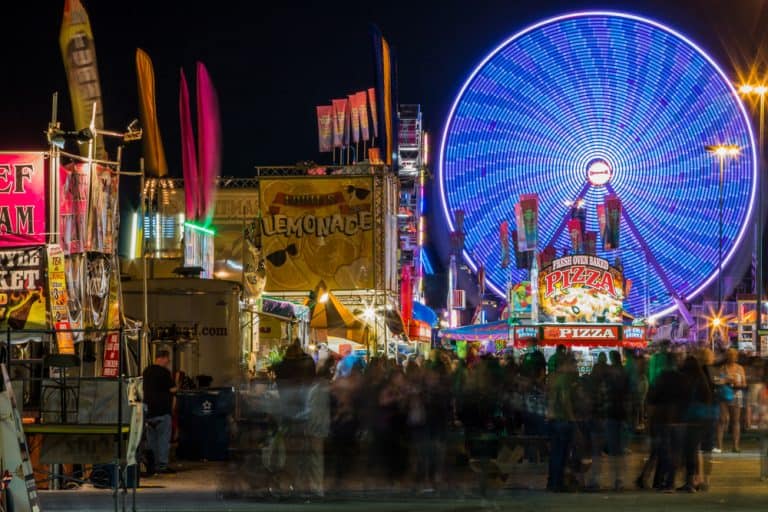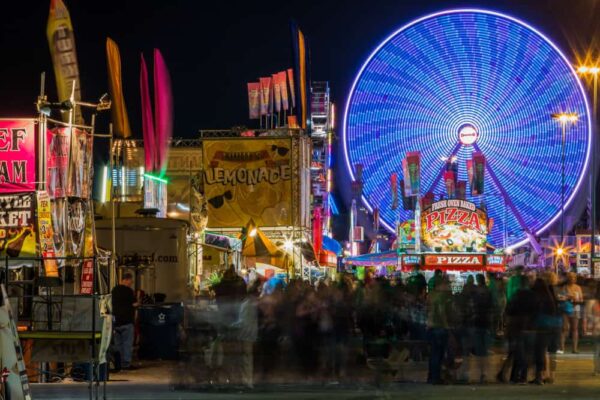 Held since 1765, the York Fair bills itself as the country's oldest fair. And, if you love county fairs, there's a lot to like about this one. For 10 days this July, the York Fair Grounds come alive as tens of thousands come to experience the fun and excitement of the York Fair.
In addition to the usual fair trappings of exciting rides and great food, there's a ton of fun entertainment for the entire family. You can even enjoy live music by Toby Kieth, Foreigner, Steve Miller Band, and many others.
For more information, visit YorkFair.org.
Discover Presque Isle in Erie – July 25-31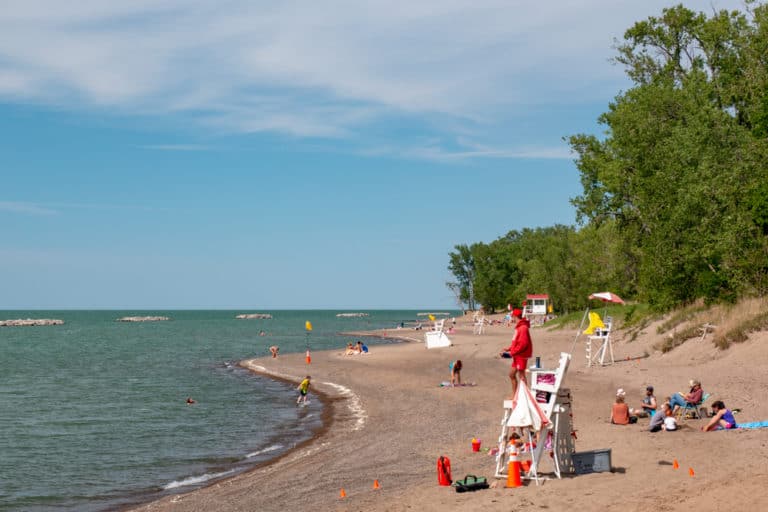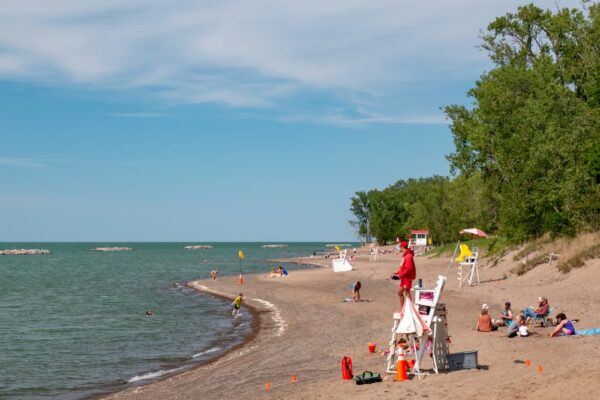 Presque Isle State Park in Erie is already one of my favorite summertime destinations in PA. However, the park really comes to life during the last weekend in July for Discover Presque Isle.
During this week-long event, there will be many fantastic events happening throughout the park, many of which are free to check out. These events include sand-sculpture contests, concerts, a volleyball tournament, a fish fry, and much more.
For a full list of events, check out DiscoverPI.com.
Rain Day Festival in Waynesburg – July 29
Waynesburg, a community in southwestern Pennsylvania, might be the only place in America that wants rain on its biggest festival day of the year. In fact, it has rained on 116 of the 148 Rain Days in the past. Now in its 149th year, the Rain Day Festival features entertainment, a street festival, a pageant, and much more.
The highlight is the annual hat bet, where the community of Waynesburg bets a local or national celebrity that it will rain in the town on Rain Day. The loser sends a hat to the winner.
For more information on this unique festival, visit RainDayFestival.com.
Cherry Springs State Park in Potter County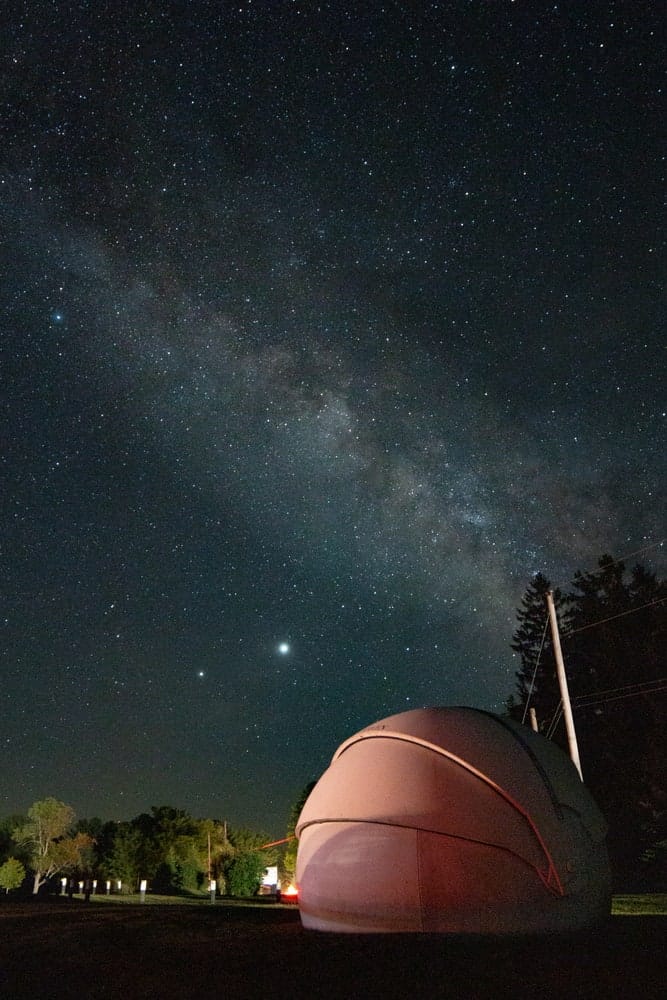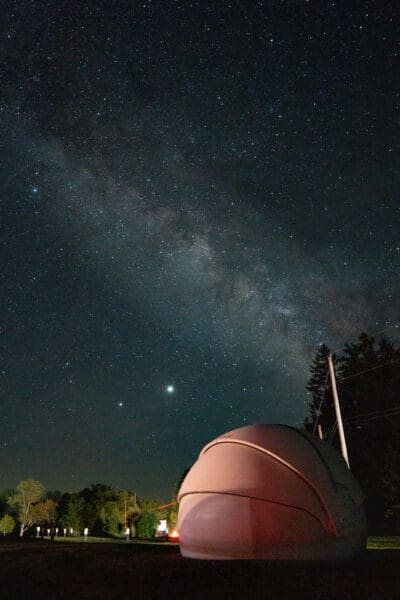 There is nowhere in Pennsylvania that has darker nighttime skies than Cherry Springs State Park in Potter County. This makes it the best place to go stargazing in PA!
While the park is open year-round, July is a great time to visit if you want to see the Milky Way as it's high in the sky and can be seen for many hours during the night.
While the best time to visit is near the New Moon (on July 28 in 2022), the stars here are impressive at any time of the month.
Looking for other things to do in Pennsylvania? Check out our list of things to do in June and things to do in PA in August.
Do you know of a great event happening in Pennsylvania in July? Let us know in the comments section below!
Do you have an upcoming event that you would like to promote in a future monthly edition? Click here for more information and to submit your event.