Disclosure: This article may contain affiliate links. We will make a small commission from these links if you order something at no additional cost to you.
If you love traveling throughout Pennsylvania, July is a great month for exploration. With a plethora of outdoor adventures to be had, nearly every museum in the state open, and hundreds of great events happening, there's more than enough to keep the whole family entertained.
I've searched through hundreds of events to come up with my list of 10 great things to do in Pennsylvania in July. Take a look at the list below and then start planning your upcoming Pennsylvania trips.
(Article Updated June 12, 2018 for Pennsylvania events in July 2018)
Remington Ryde Bluegrass Festival in Centre Hall – July 4-8 (Sponsored)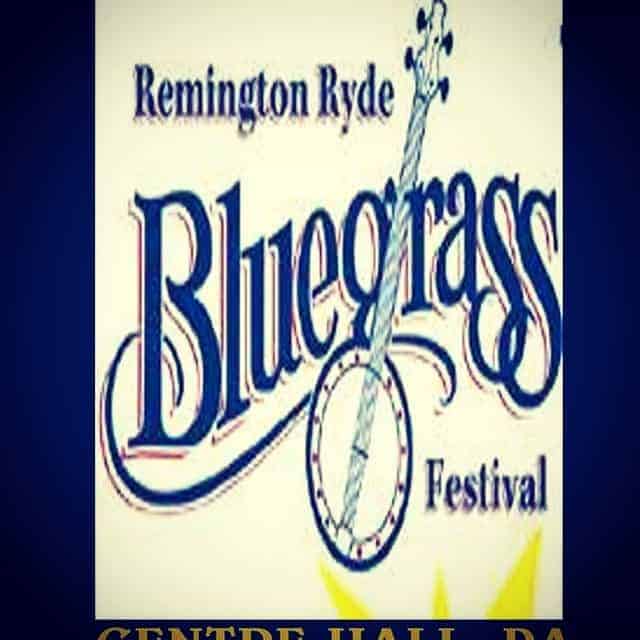 If you love bluegrass music, you won't want to miss the Remington Ryde Bluegrass Festival happening this July in Centre Hall, Pennsylvania. The event is hosted by Remington Ryde, a popular bluegrass band from the Harrisburg area, and features over 20 national acts including Doyle Lawson, Little Roy & Lizzy, The Grascals, and Lonesome River Band.
Visitors can camp on site at the campground or at the many RV sites, or you can simply come during the day to enjoy the great music.
For more information, visit the festival's website or check out this great video about what to expect.
Wawa Welcome America Festival in Philly – June 28-July 4
Since Philadelphia is the birthplace of the United States, it should come as no surprise that the city hosts one of the country's best July 4th celebrations. In addition to ticketed events, over 50 free events will occur throughout the city during the festival. The event is highlighted on the evening of July 4th with a concert by Pitbull and the Philly POPS Big Band and ending with a great fireworks display.
For more information, visit the event's website.
Kutztown Folk Festival in Kutztown – June 30-July 8
The Kutztown Folk Festival returns to Berks County for its 69th year this July. The oldest continually-held folklife festival in the United States, this great event features hundreds of artisans and great activities including five stages of live entertainment, a July 4th parade, and a horse-powered carousel in Kutztown, PA. If that's not enough, the festival is also home to the country's largest quilt auction.
For more information about this folk festival and discount coupons, check out KutztownFestival.com.
Gettysburg Battlefield Reenactment in Gettysburg – July 5-8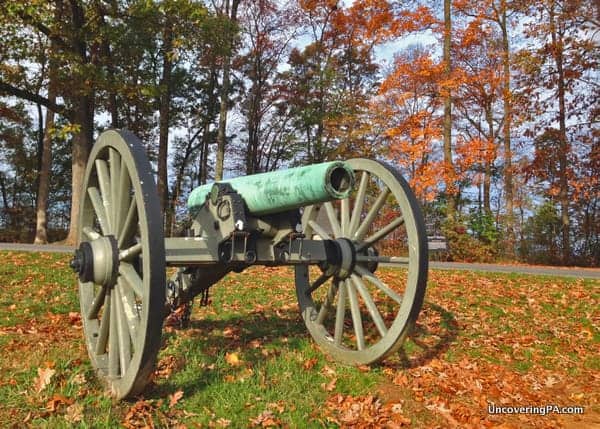 The annual reenactment of the Battle of Gettysburg will be held near the battle's 155th anniversary in early July. The event includes battle reenactments, discussion about various aspects of the battle and the Civil War, an encampment, and much more.
The find out more about this historic event and to get tickets, visit the reenactment's website.
Pittsburgh Vintage Grand Prix in Pittsburgh – July 6-15
Lovers of antique automobiles won't want to miss the Pittsburgh Vintage Grand Prix. While the event is officially running for 10 days in July, there are events starting on July 1st. Throughout the festival, visitors can see vintage car shows, parades, and vintage car races through the city.
The showcase this year will be BMW cars and 1,000 BWM enthusiasts are expected. However, many other styles of vintage racecars will be on hand for the event.
For more information, visit the festival's website.
Central Pennsylvania Festival of the Arts in State College – July 12-15
The Central Pennsylvania Festival of the Arts is one of the largest arts festivals in the country drawing over 100,000 people to State College every July. During this five-day event, festival goers can enjoy hundreds of vendors selling a wide variety of handcrafted items.
In addition to the vendors at the festival's great sidewalk sale, there are also live performances, a juried art show, races, and much more.
For more information, visit Arts-Festival.com.
Blobfest in Phoenixville – July 13-15
Blobfest, held annually at The Colonial Theater in Phoenixville, celebrates this classic science fiction/horror film. The first lead role for actor Steve McQueen, parts of the movie was filmed at the theater and attendees can relive this classic movie in the festival's signature event: The Run Out.
In addition to recreating this scene, the festival also features a street festival and a showing of several classic science fiction films, including The Blob.
More information can be found on The Colonial Theater's website.
Bastille Day in Philadelphia – July 14
One of Pennsylvania's strangest events returns to Philly in July. Bastille Day at Eastern State Penitentiary celebrates this famous French holiday but with a multitude of odd twists that make this an authentic Philadelphia celebration.
Watch as the entire French Revolution and the storming of the Bastille is recreated in an hour-long performance by The Bearded Ladies, an experimental cabaret troupe. Over 2,000 Tastykakes will rain down from the walls of the penitentiary as Marie Antoinette is paraded through the streets on the way to the guillotine.
For more information on this very unique festival, check out Eastern State Penitentiary's website.
Rain Day Festival in Waynesburg – July 29
Waynesburg, a community in southwestern Pennsylvania, might be the only place in America that wants rain on its biggest festival day of the year. In fact, it has rained on 115 of the 144 Rain Days in the past. Now in its 145th year, the Rain Day Festival features entertainment, a street festival, pageant, and much more.
The highlight is the annual hat bet, where the community of Waynesburg bets a local or national celebrity that it will rain in the town on Rain Day. The loser sends a hat to the winner.
For more information on this unique festival, visit RainDayFestival.com.
County Fairs throughout Pennsylvania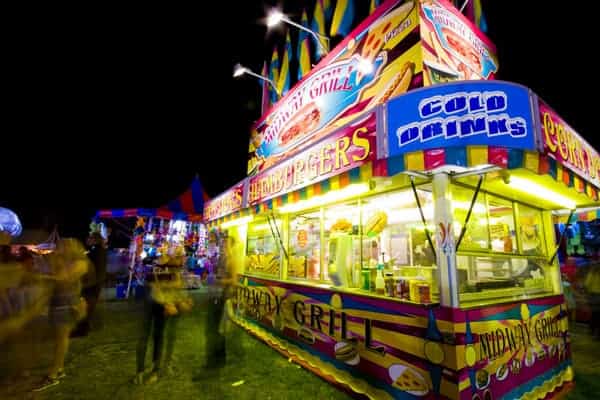 July kicks off county fair season in Pennsylvania and there are many great fairs going on in every corner of the state. Instead of picking just one, I thought I'd feature all of them. These fairs are a great way to not only get a better understanding of an area's culture, but also to try some delicious food, ride some rides, enjoy great entertainment, and much more.
For information on the great county and local fairs happening in Pennsylvania this summer, check out this website.
Looking for other things to do in Pennsylvania? Check out our list of things to do in June and things to do in PA in August.
Do you know of a great event happening in Pennsylvania in July? Let us know in the comments section below!
Do you have an upcoming event that you would like to promote in a future monthly edition? Click here for more information and to submit your event.