Disclosure: This article may contain affiliate links. We will make a small commission from these links if you order something at no additional cost to you.
June is the official start of summer, and there are many fantastic events happening throughout Pennsylvania for the whole family to enjoy.
Whether you like beautiful local art, heart-stopping excitement, or trekking through the woods of PA, there's a lot to like about the events happening in Pennsylvania this June.
Here are my 9 top picks for great things to do in Pennsylvania in June.
(Article Updated May 10, 2021 for Pennsylvania events in June 2021. Please explore Pennsylvania responsibly and follow all health guidelines.)
Philly Beer Week in Philadelphia – June 4-13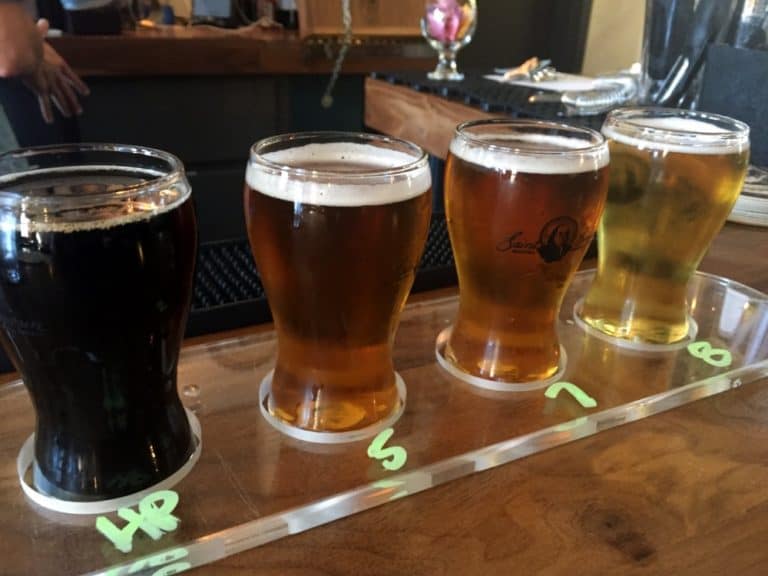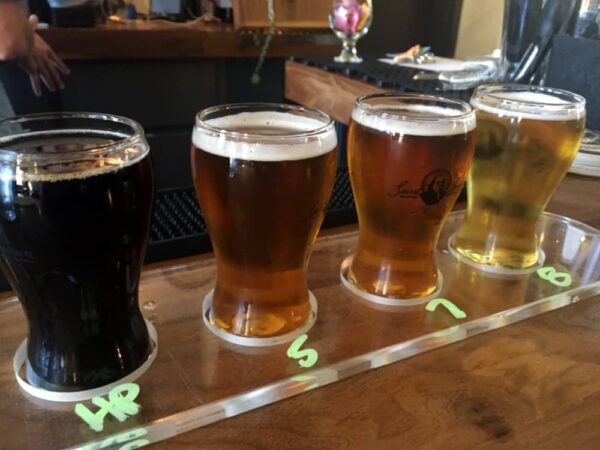 Philly Beer Week returns to the City of Brotherly Love this June. Now in its 13th year, this festival celebrates the thriving beer scene in and around Philadelphia. The event starts on June 4 and, over the next 10 days, features many great beer-centric events throughout the city.
While things might look a bit different than they did in the past, it's great to have this event return in 2021.
For more information and to see a list of events, visit PhillyLovesBeer.org.
Three Rivers Arts Festival in Pittsburgh – June 4-13
The Three Rivers Arts Festival brings some of the best local and regional artists to downtown Pittsburgh. Over the course of 10 days, Pittsburgh comes alive with free performances, hundreds of artist stalls, great food, and much more.
This year, the event will feature both digital and in-person events, ensuring that anyone can enjoy the festival no matter where they are in the world.
This is one of the largest free art festivals in the country and should be on every Pennsylvania travelers' list. For more information, visit the festival's website.
Bantam Jeep Heritage Festival in Butler County – June 11-13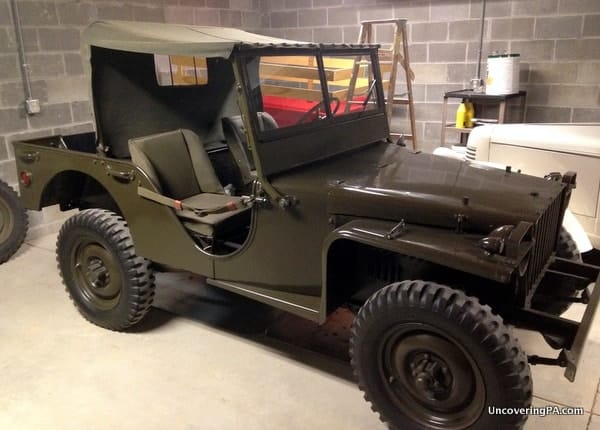 Butler, Pennsylvania, is the birthplace of the Jeep, and every year, they host the Bantam Jeep Heritage Festival to celebrate the community's automotive legacy. Jeep lovers from all over the country come to western Pennsylvania to explore the area's automotive history and to participate in a wide variety of Jeep obstacle courses.
There will also be a chance for visitors to see hundreds of Jeeps on display, learn about the area's history, and enjoy food and live entertainment. For more information, visit the event's website.
Pennsylvania Laurel Festival in Wellsboro – June 12-20
For the 79th year, the Pennsylvania Laurel Festival will be returning to Wellsboro this June.
Celebrating the official state flower, the mountain laurel, the festival will feature concerts, a pageant, a pet parade, an art fair, and much more. However, the highlight of the event is always the two-hour-long Laurel Parade held on the streets of downtown Wellsboro on the afternoon of Saturday, June 19.
For more information, visit the event's website.
Kempton Fair in Berks County – June 17-19
The Kempton Fair is once again returning to eastern Berks County in June 2021.
This three-day fair will feature a variety of livestock events and competitions, multiple tractor pulls, and a live entertainment stage. And, of course, there will also be rides, great food, and vendors throughout the grounds.
To find out more, visit the fair's website.
Thunder in the Valley Motorcycle Rally in Johnstown – June 24-27
Motorcycle enthusiasts will want to make their way to Johnstown in June for the Thunder in the Valley Motorcycle Rally. The largest motorcycle rally in Pennsylvania, the event is centered around Johnstown with other events happening throughout the region.
In addition to enjoying riding through the mountains around Johnstown, there are numerous events held throughout the region featuring live music, food, and motorcycle-related activities. There will also be a concert by Hairball, a popular cover band.
For more information, visit the rally's website.
Pennsylvania Firefly Festival in Tionesta – June 25-26
Now in its ninth year, the Pennsylvania Firefly Festival is returning to Forest County, Pennsylvania, this June.
This remote region of the state is the only place in the United States outside of the Smoky Mountains to see the Synchronous Firefly, a unique type of firefly that light up together. There are more than a dozen other varieties of fireflies in the region, so you are sure to see a show during this event.
In addition to the main festival, there are several Glow and Know Campouts that feature a variety of activities and guided walks to see these unique fireflies.
For more information, visit the event's website.
Pocono 400 in Monroe County – June 25-June 27
The Pocono 350 is one of the most anticipated NASCAR races of the year and is held in Long Pond in Monroe County, Pennsylvania. This race draws some of the best drivers in the world to compete at this uniquely shaped track in the Poconos Mountains.
Over the three-day race weekend, there are several great races and many other fun events leading up to the main event on June 27.
For more information, visit PoconoRaceway.com.
Celtic Fling and Highland Games in Lancaster County – June 26-27
Held on the grounds of the Pennsylvania Renaissance Fair in northern Lancaster County, the Celtic Fling and Highland Games is sure to be a lot of fun.
The fair grounds will be filled with great activities and live entertainment, all with a Celtic theme. You can also watch athletes compete in many fun and unusual competitions during the Highland Games.
For more information and to get tickets, visit the event's website.
Do you know of a great event happening in Pennsylvania in June? Let us know in the comments section below!
Looking for more things to do in Pennsylvania? Check out the best things to do in PA in May and our favorite Pennsylvania events in July.
Do you have an upcoming event that you would like to promote in a future monthly edition? Click here for more information and to submit your event.