Disclosure: This article may contain affiliate links. We will make a small commission from these links if you order something at no additional cost to you.
If you are looking for things to do in Pennsylvania in August, you've come to the right place. I've scoured the internet to come up with 10 of the best things to do in the state during the month.
Whether you want to listen to some great music, watch some of the best youth baseball players in the world, or celebrate Pennsylvania culture, there's something great for you on this list.
Take some time to read over this list, and then start planning your travels in Pennsylvania to enjoy the last full month of summer.
(Article Updated July 12, 2022, for Pennsylvania events in August 2022)
Blackstar Film Festival in Philadelphia – August 3-7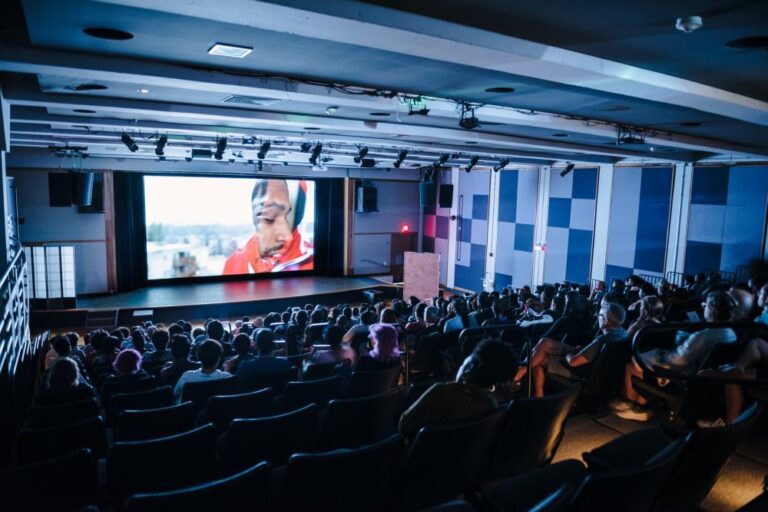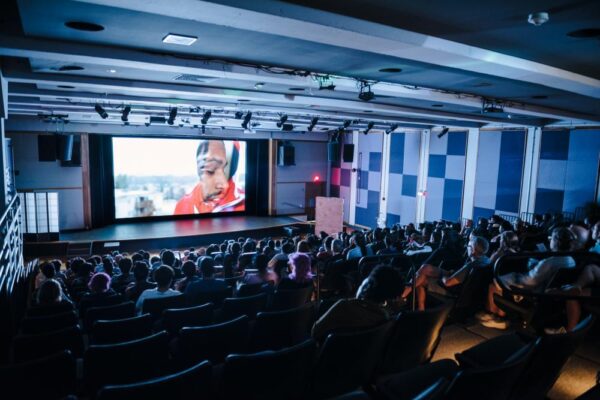 The Blackstar Film Festival will be returning to Philadelphia this August for its 11th year.
The festival, which Ebony Magazine once called "the Black Sundance" will feature dozens of films over five days. All of the films in the festival are created by Black, Brown, and Indigenous People from around the world, and will offer the chance to learn unique perspectives.
In addition to the film showings, the festival will also feature panel discussions, several parties, and much more.
Find out more on the website for the festival.
Musikfest in Bethlehem – August 4-14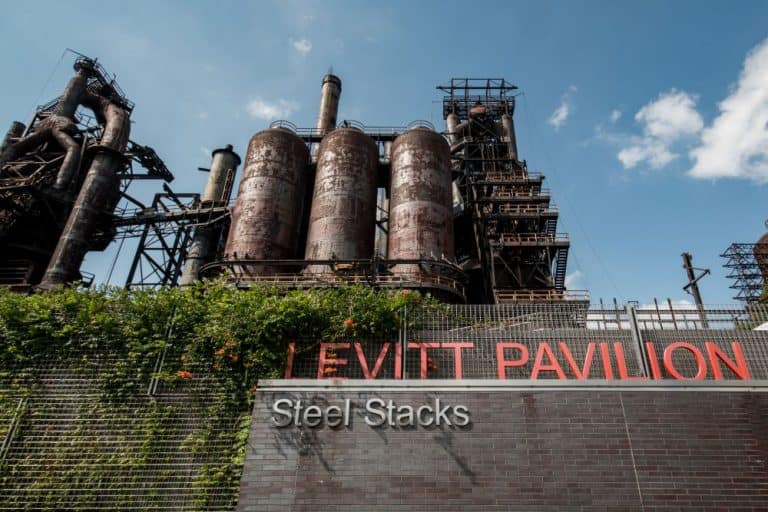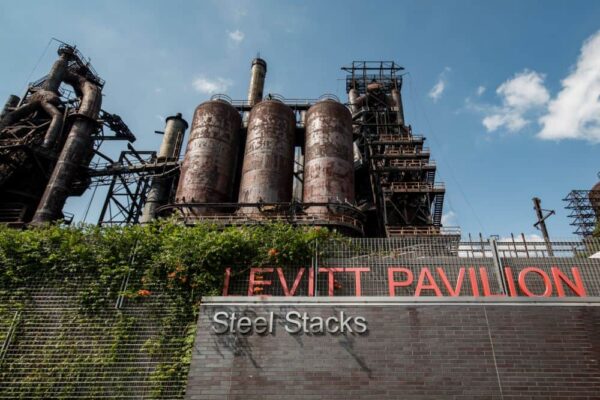 Musikfest is one of the largest annual musical events in the country, featuring hundreds of shows and drawing nearly a million visitors to the Lehigh Valley over 11 days. Many of the performances are free, with only those at the Wind Creek Steel Stage costing money.
In addition to many smaller acts, the event will be headlined by some of the most beloved musical acts in the country including Willie Nelson, Boyz II Men, Poison, Ziggy Marley, and many more. For more information, check out Musikfest.org.
The Kutztown Fair in Berks County – August 8-13
Dubbed the "Biggest Litle Fair in the State," the Kutztown Fair will be returning in 2022 for its 151st event.
The fair will feature six days of carnival rides, games, competitions, and live events, nearly all of which are included with your admission to the fairgrounds.
Whether you want to ride rides, see a baking competition, or check out cornhole competitions and lawn mower races, there's a bit of something for everyone.
Find out more on the fair's website.
Pony League World Series in Washington – August 12-17
While the Little League World Series in Williamsport gets all of the attention, it's not the only major baseball tournament held in Pennsylvania. The Pony League World Series is held in Washington, PA, each year.
In addition to a skills competition, fans can watch some of the best young baseball players compete to see which team will reign supreme.
Find out more about watching a game on the event's website.
Asian Lantern Festival at the Pittsburgh Zoo – Starts August 12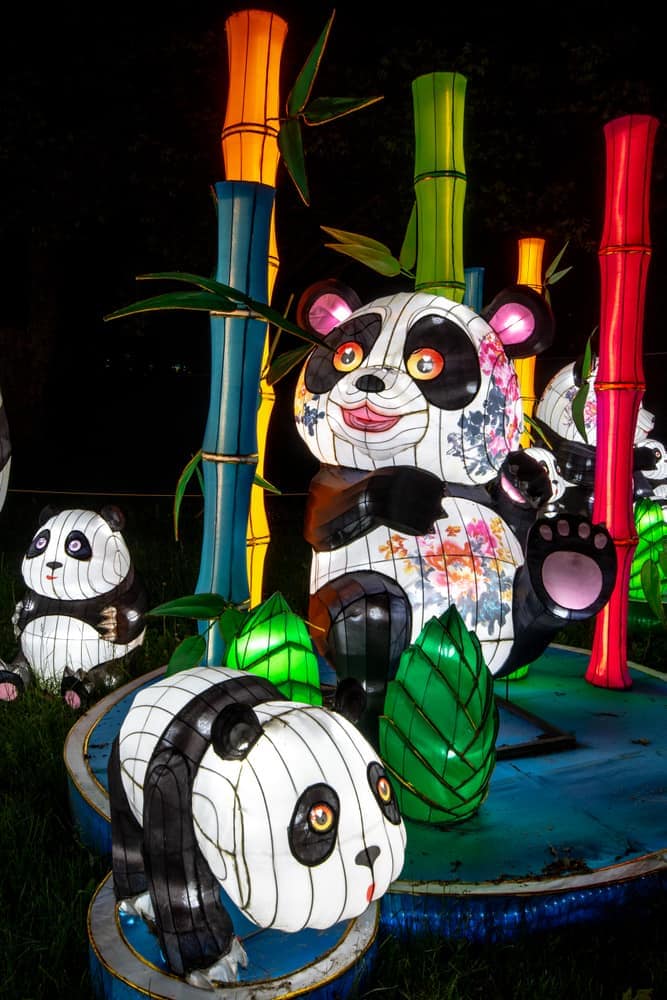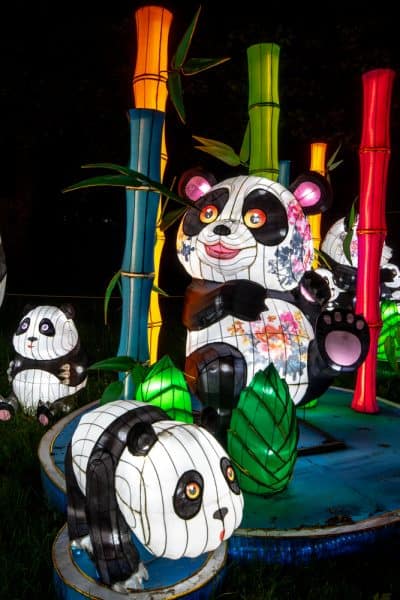 Asian Lantern Festivals are among my favorite types of events, having been to several in both Pennsylvania and in Asia. And, if you've never been to one, I definitely recommend checking one out, such as the festival coming to the Pittsburgh Zoo.
This festival is in its second year and will run from mid-August through the end of October. During the event, the zoo will come to life after dark with many beautiful sculptures that are handmade using steel and silk.
For more information and to get tickets, visit the zoo's website.
Pittston Tomato Festival in Pittston – August 18-21
Every year, the Luzerne County borough of Pittston comes alive as thousands visit for their fantastic tomato festival. During the festival, visitors can vote for their favorite tomato sauce, run a 5k, see a parade, see which tomatoes will win ribbons, and much more.
The highlight, however, is the Tomato Fight. 150 participants line up in this epic food fight on Saturday afternoon. Sign up early to participate or simply stand to the side and watch the mayhem.
For more information, visit the festival's website.
Centre County Grange Fair in Centre Hall – August 19-27
Now in its 148th year, the Centre County Grange Fair combines a great PA county fair with the fun of camping. Thousands of people stay overnight at the fairgrounds, some occupying the same spot year after year.
Whether you camp or not, there's a lot to do at this great annual festival. Take in the many great concerts, including some well-known recording artists. There are also the usual fair activities like a craft show, vendors, livestock, and much more.
Find out more about visiting the Centre County Grange Fair on their website.
The Pennsylvania Renaissance Faire in Mount Hope – Opens August 20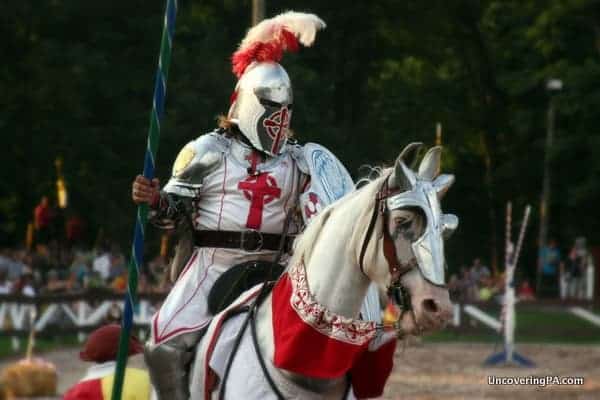 The Pennsylvania Renaissance Faire returns to Lancaster County this August. Open every Saturday and Sunday from mid-August through October (plus Labor Day), this festival provides the chance for visitors to transport themselves back to Renaissance England.
Each day features more than 90 stage shows, roaming actors, food, vendors, and much more in the faire's 35 acres.
For more information, visit the faire's website.
Mount Gretna Outdoor Art Show in Mount Gretna – August 20-21
If you love art, you won't want to miss the Mount Gretna Outdoor Art Show. This charming Lebanon County community welcomes thousands of visitors to this fun annual event.
During the show, visitors can browse dozens of great local and regional artists that have come to share their work. There will also be live entertainment throughout the show.
Find out more on the show's website.
Perseid Meteor Shower – All August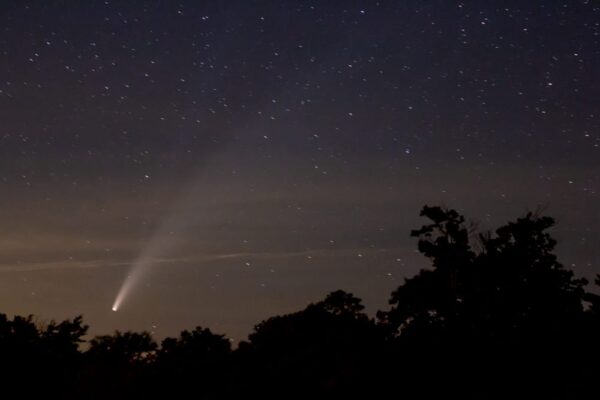 Every August, one of the best meteor showers of the year lights up the Pennsylvania sky each night in August.
While the state has many great spots to see the show, this event makes a perfect excuse to visit Cherry Springs State Park, the darkest spot in all of Pennsylvania.
This park is open for nighttime guests to bring their stargazing equipment and come out to enjoy this incredible nighttime show. The meteors should peak between August 12-13, but anytime during the month is great for stargazing.
For more information about the Perseid Meteor Shower, check out this site.
Looking for other things to do in Pennsylvania? Check out our list of things to do in July and things to do in PA in September.
Do you know of a great event happening in Pennsylvania in August? Let us know in the comments section below!
Do you have an upcoming event that you would like to promote in a future monthly edition? Click here for more information and to submit your event.