Disclosure: This article may contain affiliate links. We will make a small commission from these links if you order something at no additional cost to you.
When you think of beautifully-crafted, hand-made violins, the city of York, Pennsylvania, probably isn't the first place that comes to mind. That is, of course, unless you are a string musician looking for some of the world's highest quality instruments. In that case, there is a good chance you've heard of Bluett Bros. Violins.
Tucked away in a residential area of eastern York, Bluett Bros. Violins has been crafting some of the country's best stringed instruments for more than 30 years.
The shop was started in 1984 by Mark Bluett, who has become an expert luthier, one who makes or repairs stringed instruments. Bluett makes a variety of stringed instruments, but his true passion lies with violins and mandolins.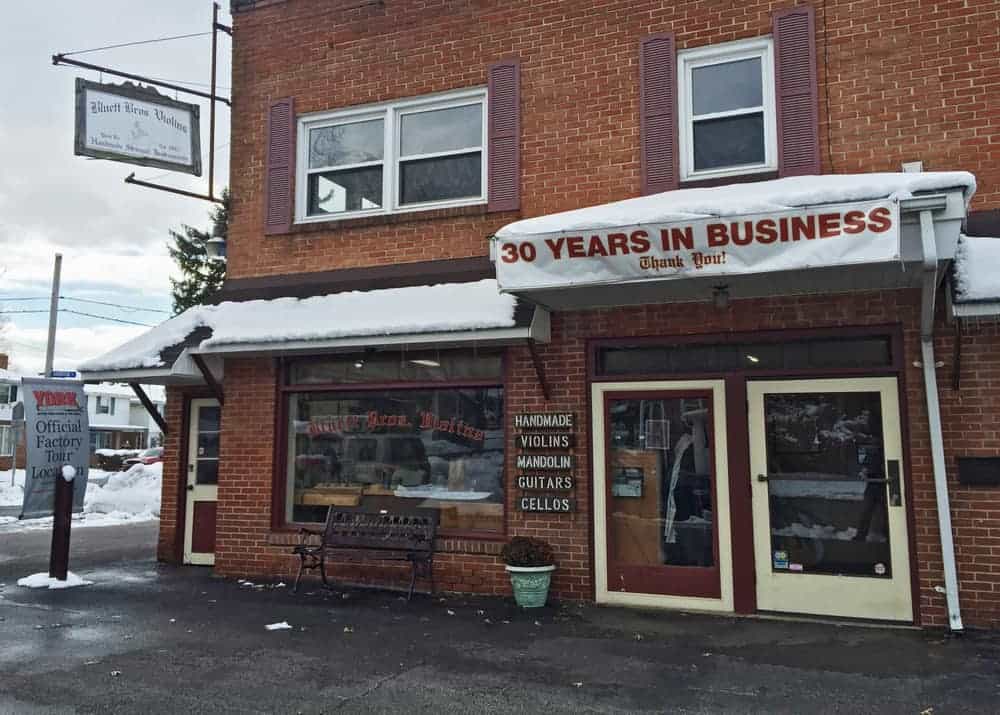 Having previously toured the Martin Guitar factory in Nazareth, Pennsylvania, I assumed I had a general idea of what to expect when I walked into Bluett Bros. Violins. However, I couldn't have been more wrong.
Nowhere to be seen were the large machines and assembly lines that I had seen at Martin's. Instead, this was a tiny shop. Bluett worked over a violin, while four apprentices worked on various instruments around the small shop.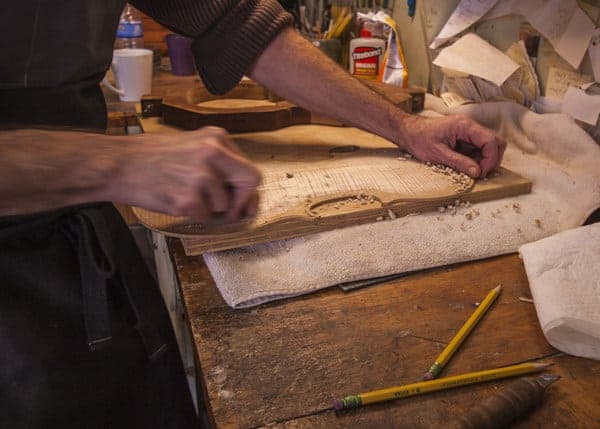 Stacks of wood sat in the corner, just waiting for Bluett or one of his apprentices to shape it into a beautiful stringed instrument. I was told that only the finest dried wood is used to make instruments in the shop. In fact, the wood, which comes from Italy and Oregon, has been dry aging since the 1960s to ensure that it is perfect for the world-class violins, mandolins, cellos, and guitars.
To call it a factory tour is a bit of a misnomer. Many of the other factory tours in York are large production facilities, with guides walking you through large buildings where dozens, if not hundreds, of workers produce goods. However, at Bluett Bros. Violins, you can see nearly all of the workshop without even stepping behind the counter.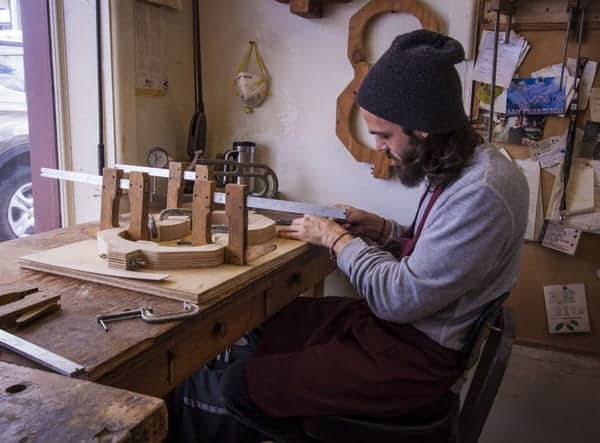 Instead, a tour at Bluett Bros. gives visitors the chance to intimately watch the process of stringed instruments being made, and to ask questions of the craftsmen expertly hand-crafting every detail. Bluett has a way of explaining the process that makes it interesting for even a casual observer, and to watch him work is truly a treat.
Visitors might also get the chance to see Bluett and his apprentices restoring stringed instruments as well. The pieces the shop works on range from family heirlooms to priceless antiques. In fact, the shop recently finished repairing a violin from the 18th century.
The retail space attached to the workshop has little more than a few instruments that Bluett has either recently completed or is still working on. He proudly showed me a violin sitting on a cabinet, the 236th violin he has completed in his career.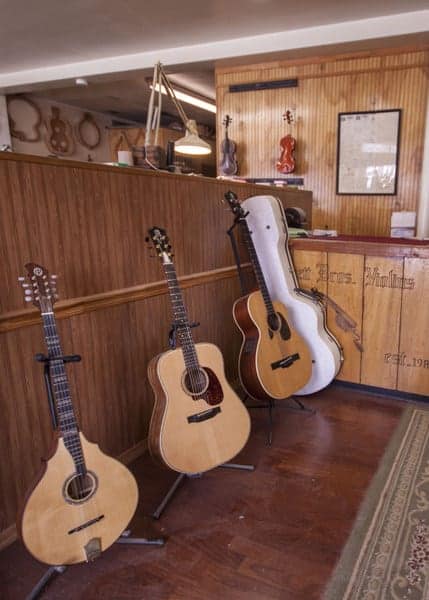 Also sitting in the shop during my visit was an unvarnished cello. According to Bluett, he had recently completed the instrument, but had to let it sit and be played for a while before he varnished it. It is this attention to detail and craftsmanship that really impressed me during my visit.
The process that Bluett uses to hand-make a stringed instrument has changed very little in the last 300 years, something that he takes great pride in.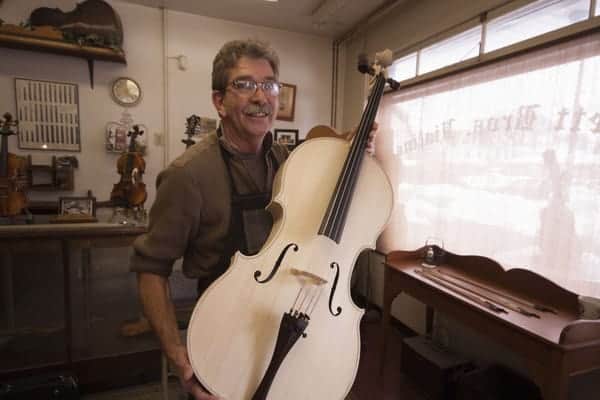 In fact, a Bluett-made violin was put into a competition a few years ago at the Peabody Institute of John Hopkins University.
In this blind listening test, Bluett's violin came out on top, despite competing against violins made centuries prior and worth over $100,000. To watch a modern master at work as he made his stringed instruments and taught the next generation was truly a pleasure.
If you love stringed instruments or simply appreciate the beauty and simplicity of hand-made products, don't miss the tour of Bluett Bros. Violins in York, Pennsylvania.
Note: My visit to Bluett Bros. Violins was hosted by the company. However, the opinions expressed are my own.
Take other factory tours in the region including the Harley Davidson factory, Sunrise Soaps, and Martin's Potato Chips.
---
Bluett Bros. Violins
Hours: Tours by appointment.
Call to schedule: 717-854-9064

Shop open: Monday-Friday, 9am-4:30pm

Saturdays by appointment only

Cost: $5.00 for tours

Website: BluettBros-Violins.com

Address: 122 Hill St
York, Pennsylvania 17403
See map for other area attractions.
---