Disclosure: This article may contain affiliate links. We will make a small commission from these links if you order something at no additional cost to you.
Whether you believe in ghosts or not, there is no better place to take a ghost tour than Gettysburg. Considered one of the most haunted places in America by many sources, Gettysburg has many different companies offering ghost tours, each featuring their own unique destinations.
Having heard many ghost stories about Gettysburg, I was excited to see what all the fuss was about. I knew our tour would stay on the streets outside, but I was looking forward to seeing some of the city's most haunted buildings.
So, when I visited Gettysburg in October 2013, I decided to go on a ghost tour conducted by Gettysburg Ghost Tours. My program was called "Battlecry" and was an hour-long tour led by a young, but enthusiastic guide.
Over the course of the hour, the guide led my group to several different locations along the main road. However, all were within a five minute walk from the Gettysburg Ghost Tours' office on Steinwehr Avenue. Of course, given that there are hundreds of places associated with ghostly sightings, the short distance covered wasn't really an issue.
Overall, my guide was an excellent storyteller. His stories were told in an engaging and interactive manner, and you could tell that he really enjoyed what he was doing.
The problem was that he spent most of the tour talking about things unrelated to ghostly sightings, often discussing some of the more cringe-inducing aspects of Civil War medical treatments and body disposal. While it was interesting to hear about Civil War medicine, I came on a ghost tour to hear about some of the town's ghostly encounters.
The one time he did talk about ghostly sightings was in an alley behind Servant's Old Tyme Photos on Steinwehr Avenue. It was in this house that Union General John Reynolds died, and the building is said to still be haunted by his ghost.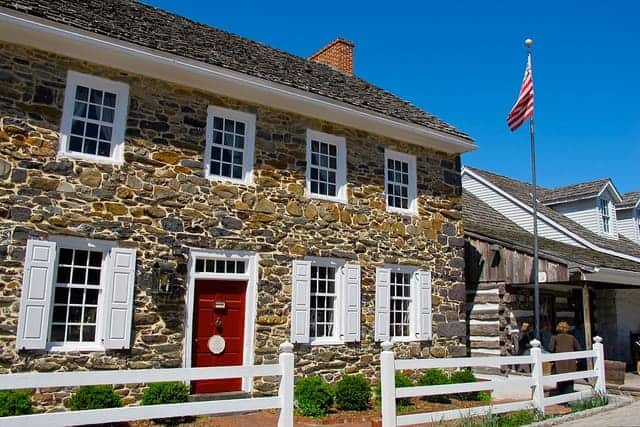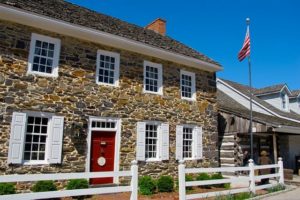 Our guide's ability to tell some of the paranormal stories surrounding this building proved that he was very capable of conducting a fascinating ghost tour. However, the lack of other ghostly information made the tour feel a bit lackluster.
Ultimately, I feel that my tour is best described as a ghost of a ghost tour. As I walked the streets of Gettysburg, I almost felt like I was on a ghost tour, I even thought I could see a ghost tour forming at one point, but ultimately, I was left wondering if I really had gone on a ghost tour.
Gettysburg Ghost Tours notes on their website that each tour guide is allowed to pick their own course and stories. So, it's possible that my experience may have been completely different with another guide.
Gettysburg Ghost Tours also offers several different tour options, including several ghost hunts. These hunts send customers into haunted buildings with a variety of ghost hunting equipment and could potentially provide a very interesting and scary experience.
However, if you're just looking for a ghost walking tour through the town of Gettysburg, I would recommend checking out another company.
Note: My ghost tour in Gettysburg was sponsored by the Gettysburg Visitors Bureau. The opinions expressed in this article are my own and were not subject to review.
Looking for more? Check out the historic covered bridges near Gettysburg, find out if you should take a guided tour of the Gettysburg Battlefield, or discover what to do in Gettysburg beyond the battlefield.
---
Gettysburg Ghost Tours
Hours: Tour times vary by season and tour

Cost: Vary by tour

Website: GettysburgGhostTours.com

Address: 47 Steinwehr Ave
Gettysburg, PA 17325
See map below for other area attractions.
---