Disclosure: This article may contain affiliate links. We will make a small commission from these links if you order something at no additional cost to you.
Tucked away on a small patch of land between the Philadelphia International Airport and the Delaware River is one of Philly's least known historical attractions: Fort Mifflin. While this fort might often be overlooked by visitors to Philadelphia, those looking for interesting history, ghostly happenings, or landing planes will want to make the trek out to visit Fort Mifflin.
When Philadelphia was founded in the late 17th century, an area known as Hog Island was noted as being an important defensive position along the Delaware River. However, unlike many colonies, Pennsylvania's Quaker influence meant that they did little to prepare for possible attack.
In 1771, plans were finally realized by the British to build a fort on this muddy island. Due to lack of funds, however, it took until 1776 for the fort to be completed, not by the British, but by the colonists, led by Benjamin Franklin.
Fort Mifflin was a vital link to the defense of Philadelphia. Combined with Fort Mercer on the New Jersey side of the Delaware River, the two forts were able to ensure that British ships couldn't make their way to the city. In fact, the fort was so vital that Washington ordered the fort held "to the last extremity," as his troops and Congress fled Philadelphia in September 1777.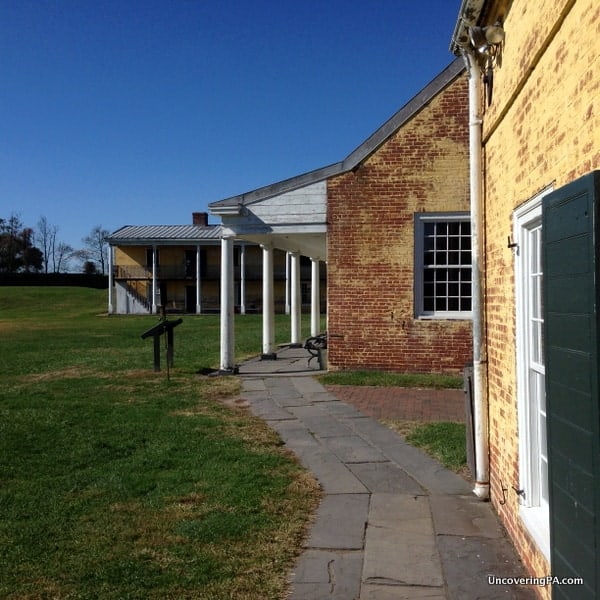 It took six weeks and the largest bombardment of the Revolutionary War for the British to eventually capture Fort Mifflin. By that time, however, Washington and his troops had made their escape to Montgomery County, Pennsylvania. Without the efforts and sacrifices of the 400 American troops at Fort Mifflin, the reinforced British might have been able to crush Washington's army before they had the chance to regroup at Valley Forge a few months later.
After the war, Fort Mifflin was rebuilt in 1795 and served as a military post. During the Civil War, it was converted into a prison, accepting prisoners from 1863 until 1865. Some of the first prisoners held at the fort were Confederate troops captured during the Battle of Gettysburg.
After the Civil War, usage of Fort Mifflin was periodic. However, it was again used during World War 2 to house anti-aircraft weapons to protect Philadelphia and the nearby shipyard.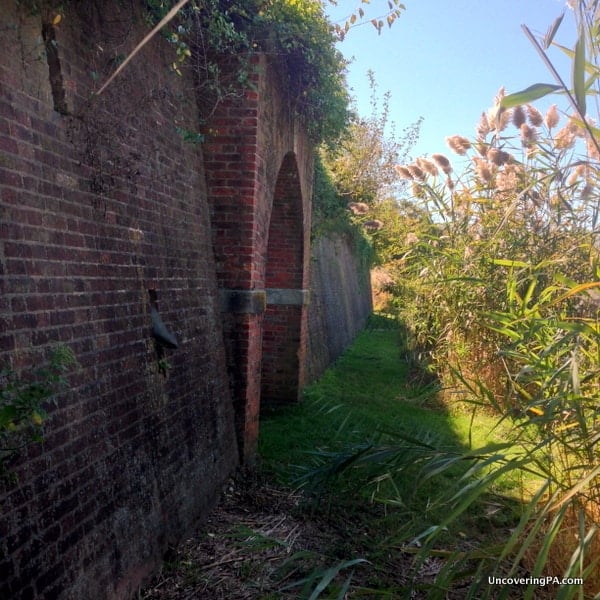 Once the war was over, the military saw little use for Fort Mifflin, and the last troops and weapons left in 1954. In 1962, Fort Mifflin was deeded to the City of Philadelphia, and in 1970 it was declared a National Historic Landmark.
However, the fort is still technically an active base for United States Army Corps of Engineers (who have a modern-day base located next door). This makes the fort the oldest active military base in the U.S., and the only base on American soil to predate the Declaration of Independence.
Today, the fort has been largely restored, though what you see is a mishmash of original fortifications with 18th, 19th, and 20th-century additions. While it can make for a bit of a confusing visit, it does allow you to understand the different roles that the fort played during its 183 years of service.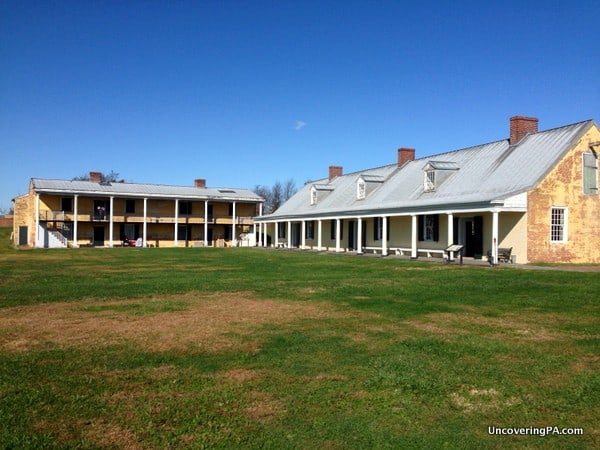 Walking around the fort does give you the opportunity to learn about its history, though I would highly recommend taking a guided tour of Fort Mifflin, which are given several times each day. This will give you a better understanding of the fort's history and its significance to the Revolutionary War.
It's not just history buffs that like visiting Fort Mifflin. In fact, there are two other groups of people who enjoy visiting.
The first is those interested in haunted locations in Philadelphia. You see, many believe that Fort Mifflin's 183-year history of attacks, prisoners, and executions have left their mark in more paranormal ways. In fact, Fort Mifflin is considered by many to be one of the most haunted spots in the city.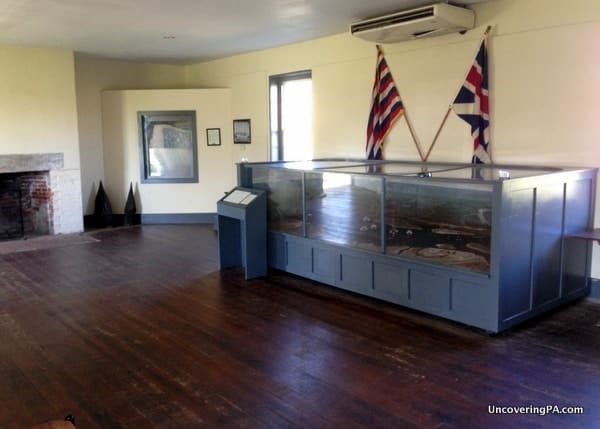 Ghostly sightings and sounds have been reported during all hours of the day and night, including by visitors walking the grounds during normal operating hours. However, if you're really interested in the ghostly happenings at Fort Mifflin, consider visiting during one of their Paranormal Programs. These range from casual storytelling to full-on paranormal investigations, meaning there's something to satisfy every curiosity.
While I didn't see anything during my visit, I talked to several staff members who had both personal stories and visitor stories that made the hairs on the back of my neck stand up.
For those looking for something a bit different, Fort Mifflin is also a fantastic place to watch airplanes landing at Philadelphia International Airport. The fort sits right next to the airport, just a few hundred yards from the end of the airport's commuter plane runway.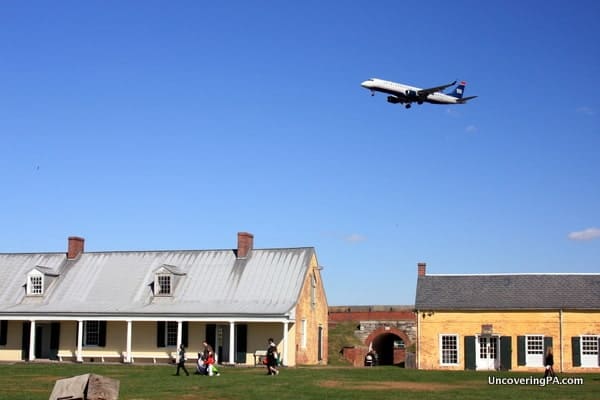 During my visit, planes were landing every 3-5 minutes, flying just a few hundred feet directly overhead. While this is a bit distracting while learning the history of the fort, it does make for a unique experience.
Fort Mifflin is one of the most important, yet overlooked, sites from the Revolutionary War in and around Philadelphia. While it might not be a must-visit destination, if you're interested in learning more about the role the fort played in the war, have an affinity for the paranormal, or simply enjoy watching planes land, Fort Mifflin is worth the short trip from downtown Philadelphia.
Getting to Fort Mifflin: It's worth noting that reaching Fort Mifflin is only possible by car. Despite its location next to Philadelphia International Airport, there is no public transportation to Fort Mifflin. There are also no nearby taxi stands.
Note: My visit to Fort Mifflin was hosted by Visit Philadelphia. However, the opinions expressed are entirely my own.
---
Fort Mifflin
Hours: Wednesday-Sunday: 10am-4pm
March 1-December 15

Cost: Adults: $10, Children: $6
During Events: $12, $8

Website: FortMifflin.us

Address: 6400 Hog Island Road
Philadelphia, PA 19153
See map for other area attractions.
---