Disclosure: This article may contain affiliate links. We will make a small commission from these links if you order something at no additional cost to you.
There are many great outdoor recreation spots in Erie. And while some, like Presque Isle State Park, are very well known and popular, there are others, like Asbury Woods, that are more off the beaten path.
Asbury Woods is a 200+ acre nature preserve that is located a few miles southwest of downtown Erie, PA. While the land is technically owned and managed by three different groups, the area is all interconnected with trails, making it a fantastic spot to visit for both short and long hikes.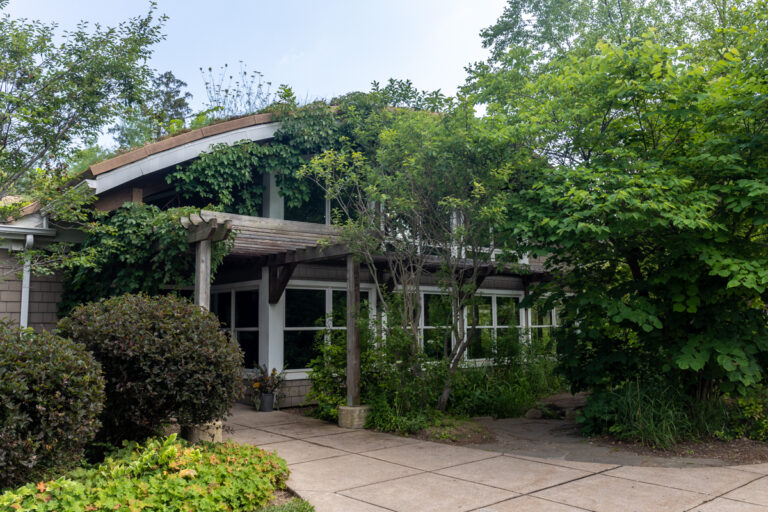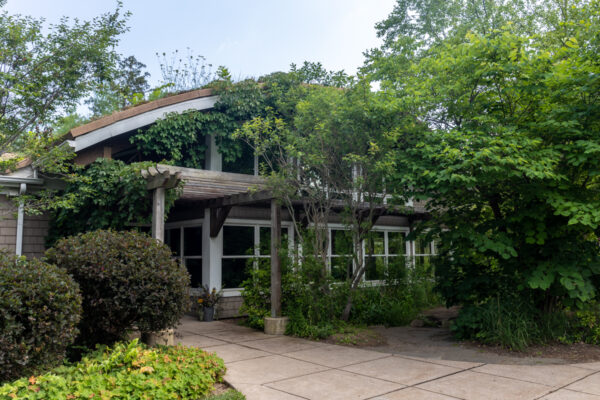 While this is a large property to explore, my family and I focused our time on the area near the Andrew J. Conner Nature Center in the northeastern corner of the property. This area not only features a fun-to-explore nature center but also some nice hiking trails.
The Andrew J. Connor Nature Center isn't overly large, but it's a nice little spot to check out, especially if you are visiting with kids. That being said, the area is still worth visiting even if you have to visit after the center closes for the day (at 5 pm).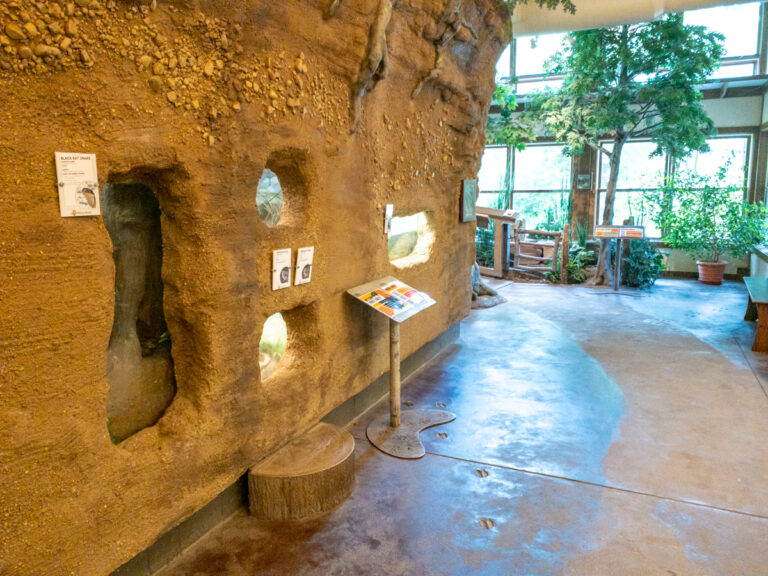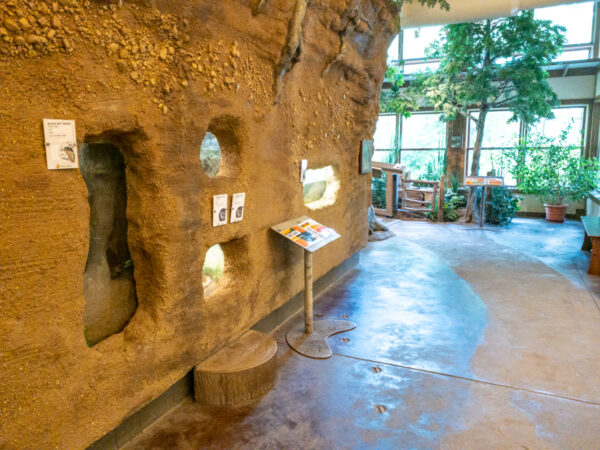 Inside, you'll find several tanks that house a variety of animals that can be found within the area. This is a great way to learn more about the wildlife of the woods before you start hiking the trails.
Speaking of hiking, that was definitely the highlight of our time at Asbury Woods. We did a hike of about a mile that included the Boardwalk Trail, Nuthatch Trail, and the Guided Trail. This loop allowed us to see some of the most beautiful spots in this corner of the woods while still being easy and family-friendly.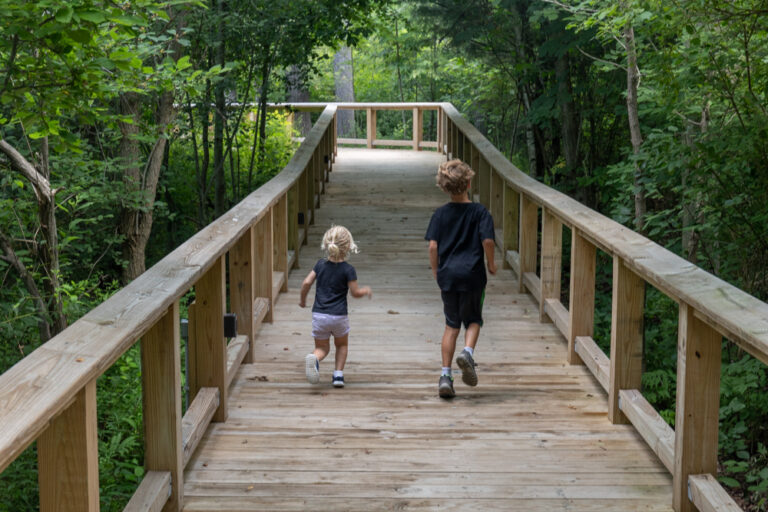 The Boardwalk Trail is a third of a mile loop that passes over a variety of interesting habitats and is fully accessible. I was quite impressed with how well maintained the boardwalk was, and there were a lot of neat spots to check out along it, especially the small pond next to the teaching deck.
After doing most of the loop on the Boardwalk Trail, we exited onto the Nuthatch Trail, which soon connected to the Guided Trail. Other than the Boardwalk Trail, the other trails here are dirt and while being pretty easy to hike, aren't handicapped accessible.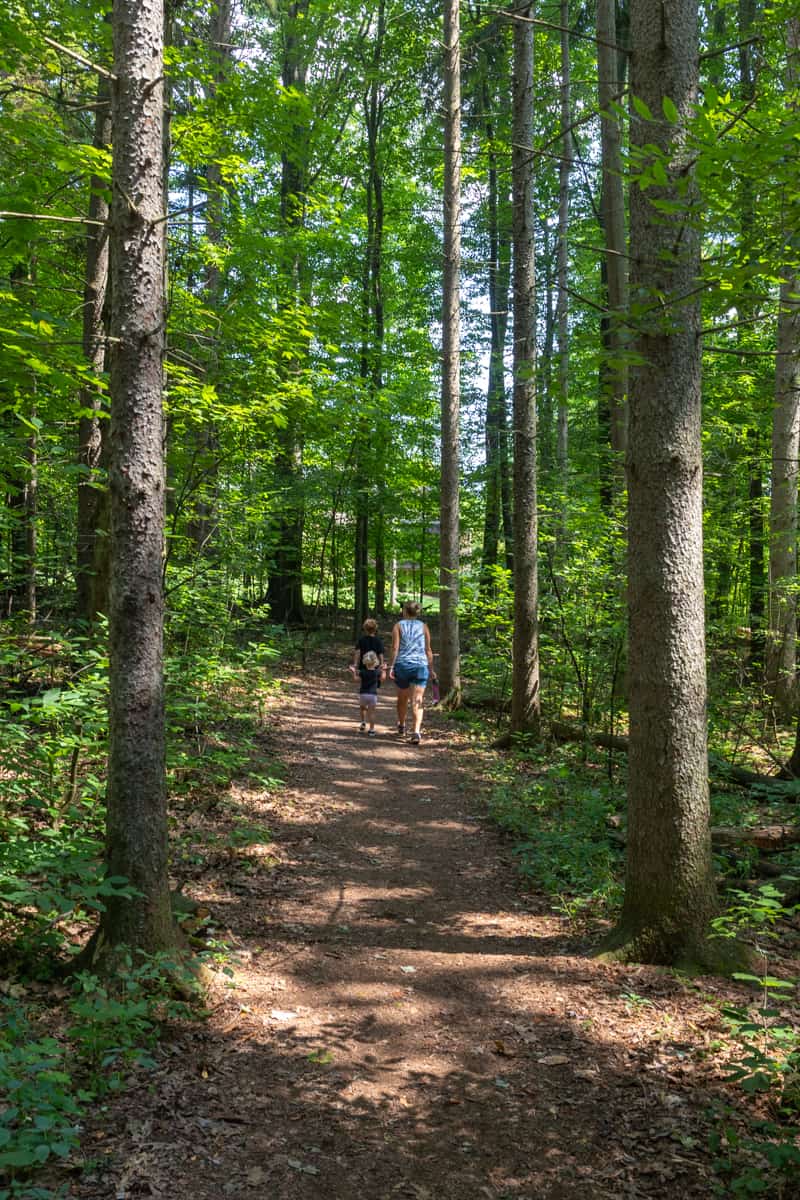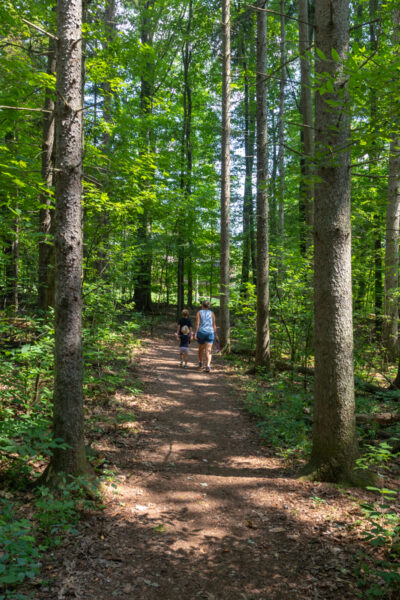 As we hiked along the Guided Trail, we passed over several small wooden footbridges and through an incredibly beautiful woodland that skirted the edge of a wetland.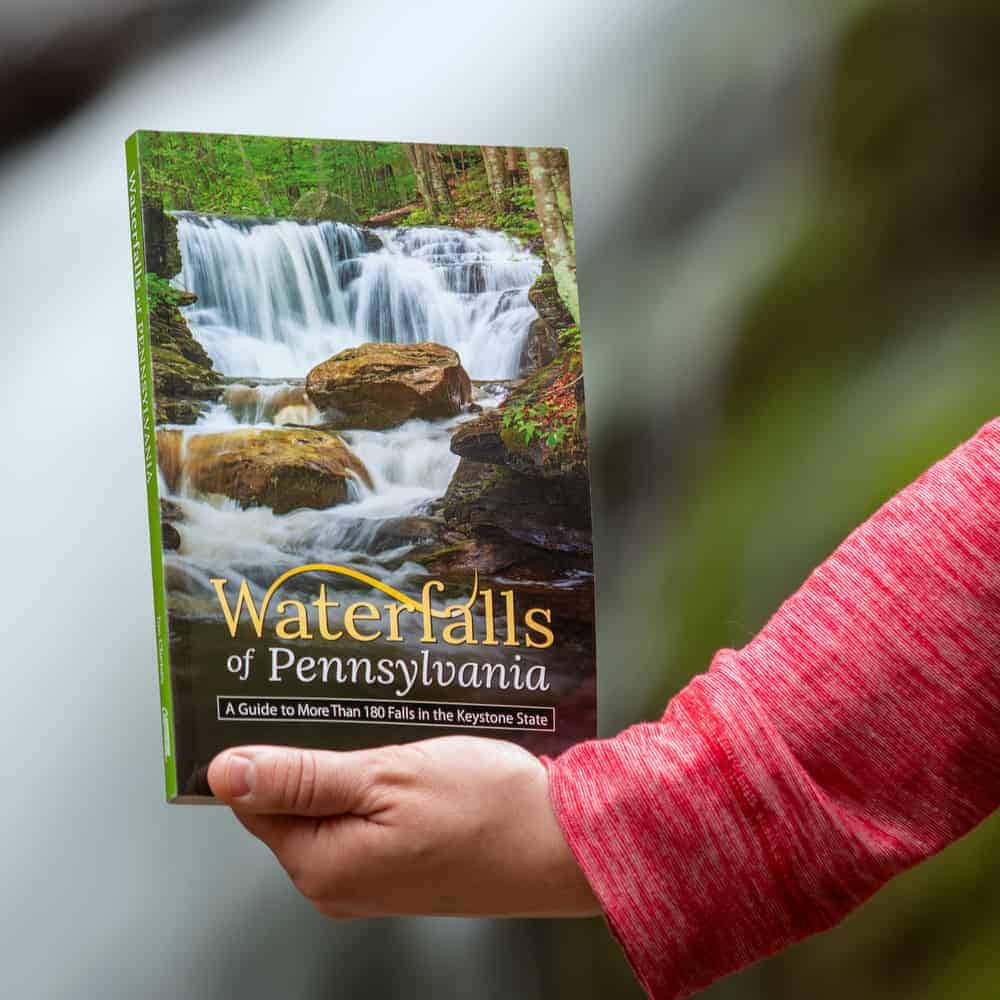 "Waterfalls of Pennsylvania" by Jim Cheney
If you love PA waterfalls, you won't want to miss this waterfall book from Jim Cheney, author of Uncovering PA, featuring more than 180 great waterfalls. Order it now on Bookshop.org or Amazon.
I especially enjoyed seeing what Asbury Woods calls the Grandfather Tree. This tree is a massive red oak that is said to be over 150 years old. This is definitely one of the largest trees that I've seen in northwestern PA.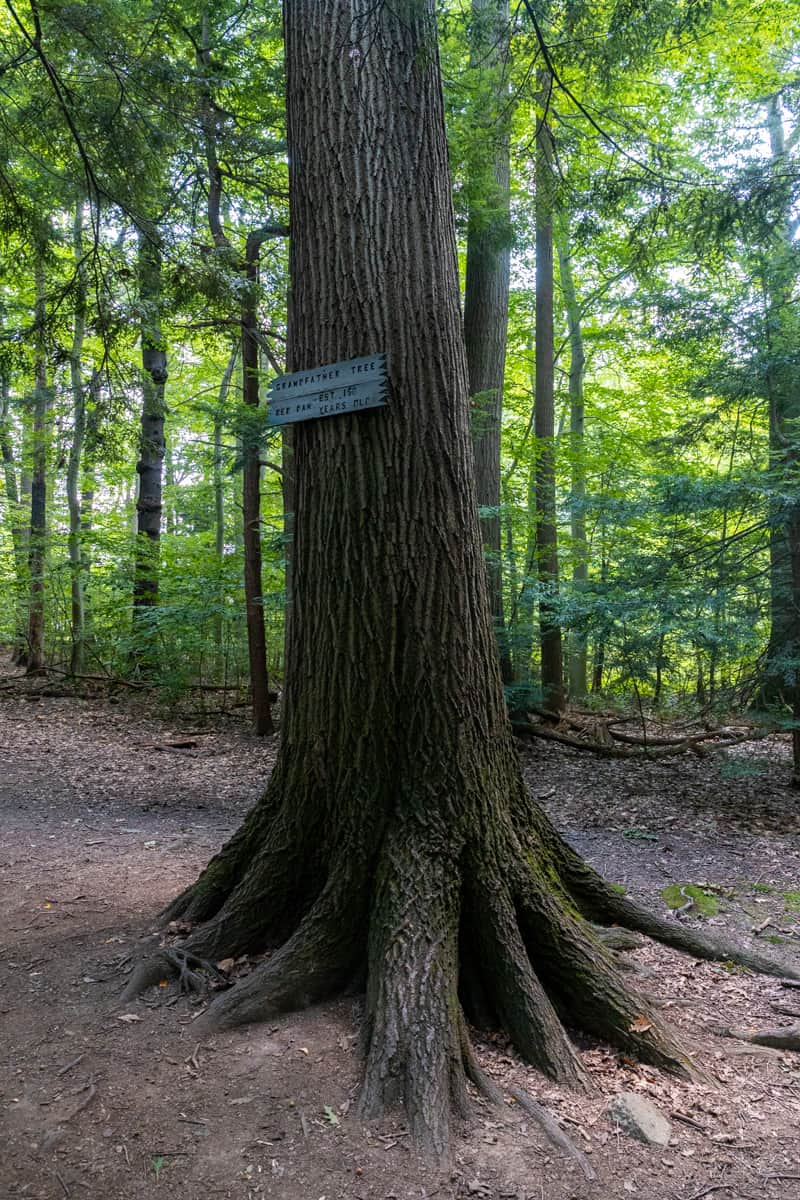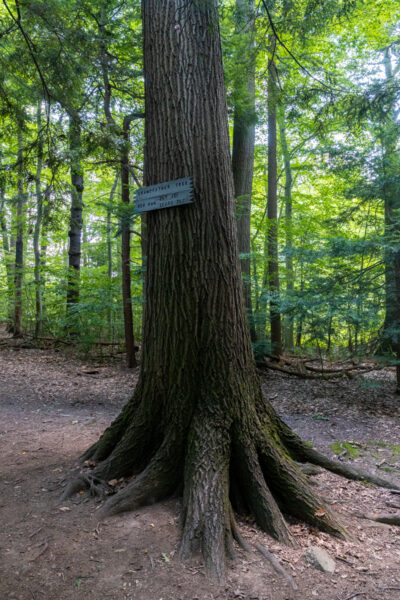 I also really enjoyed the small ponds and vernal pools that can be found along the Guided Trail. These spots added a lot of beauty and interest to the hike and were really neat to see.
The largest of these is the pond just northwest of the nature center. While the foliage around it limits the viewing angles here, it's close to the nature center and directly along the Guided Trail, so it's definitely a great spot to check out when exploring this area.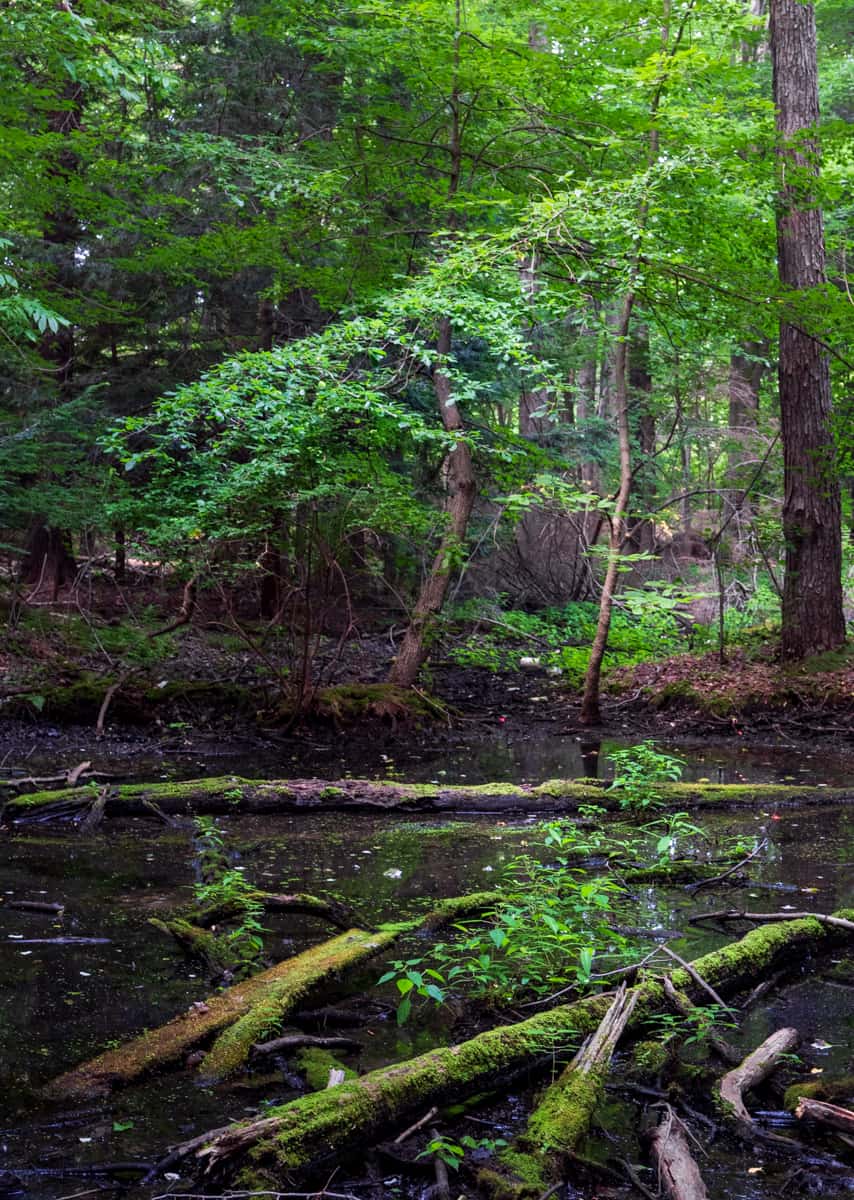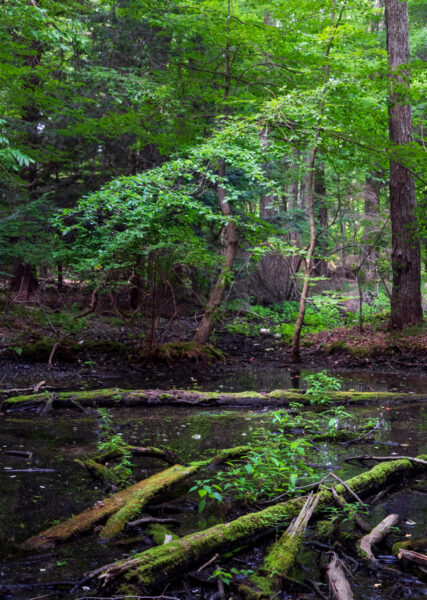 Overall, my family and I really had a fun time exploring Asbury Woods. While we were only able to see a small portion of their land, what we saw was really great, and a short and easy hike along the route described above is really a fun outdoor destination for all ages.
For those interested in a longer hike, the property is home to more than five miles of trails with a variety of loop options. While it doesn't appear that these are overly challenging, it's still a perfect chance to get out and explore the natural beauty of northwestern PA. And, if you're visiting during the holiday season, don't miss the Winter Wonderland display at Asbury Woods.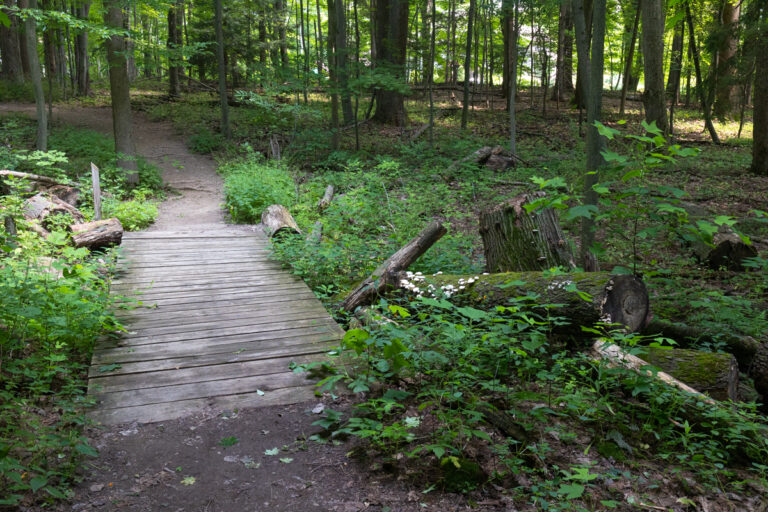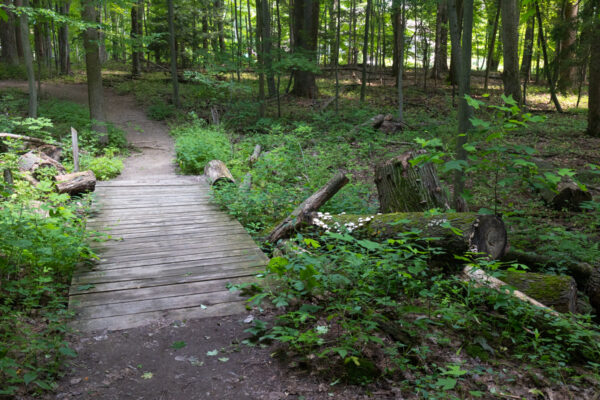 Asbury Woods can be found at 4105 Asbury Road in Erie and is open to the public daily from dawn until dusk. The Andrew J. Connor Nature Center is open daily from 10a-5p (noon-5p on Sundays).
Looking for more things to do in the area? Check out the best Erie boat tours, the Erie Zoo, and Waldameer Amusement Park.