Disclosure: This article may contain affiliate links. We will make a small commission from these links if you order something at no additional cost to you.
Located next to the entrance to Presque Isle State Park in Erie, Pennsylvania, is Waldameer Park and Water World.
Waldameer is a free-admission amusement park. This means that you can visit and walk around for free, and you only have to pay if you want to ride some of the park's 50 different rides.
Waldameer Park in Erie, Pennsylvania is actually one of the most historic and oldest amusement parks in the entire country. While there are a few in PA that are older, including nearby Conneaut Lake Park, Waldameer traces its roots back to the late 1800s and is one of the few trolley parks still in existence in America.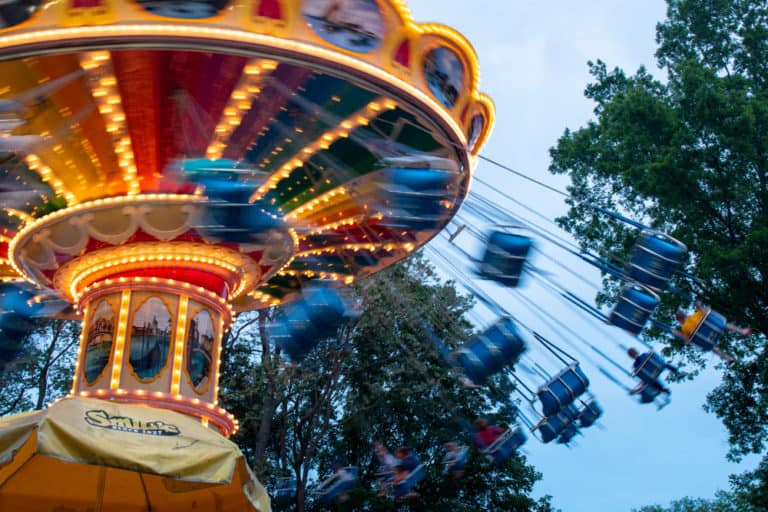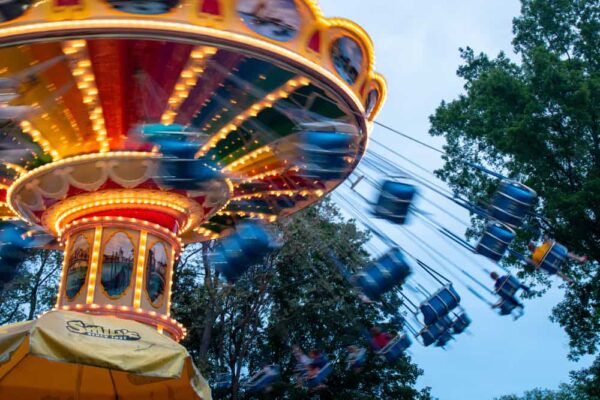 However, don't think that Waldameer is simply a historic park. While they do have a few older rides, most notably The Comet, a rollercoaster from the early 1950s, there are some fantastic newer rides throughout the park.
While I'm not a huge amusement park person, the combination of the park's history, newer rides, and free admission made it an easy decision for me to stop by when I was looking for the best things to do in Erie, PA.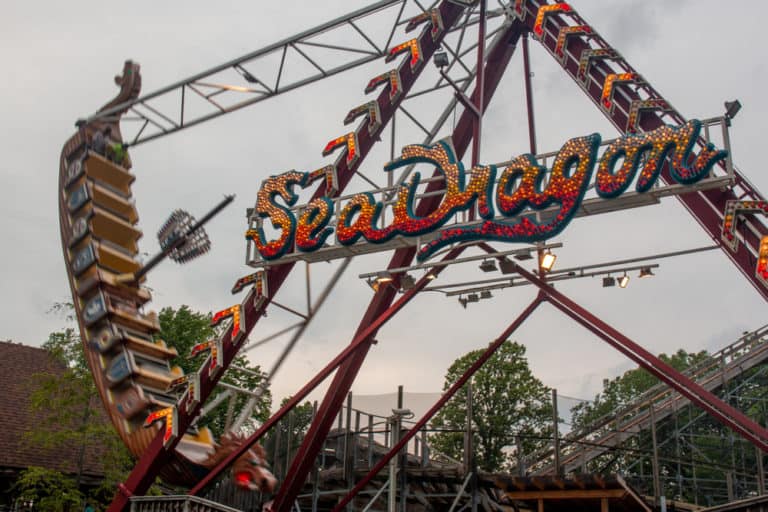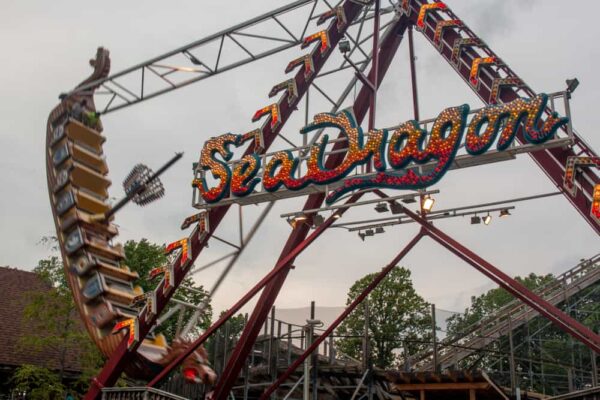 Despite visiting on a weeknight, Waldameer Park was hopping. However, even though there were a good number of people in the park, it didn't feel overly crowded and the lines for the park's more than 50 rides seemed relatively short.
With the exception of Water World which requires a ticket to enter during operating hours, you can walk around the entire park without having to buy anything. However, thanks to the wide variety of rides, you'll probably want to hop on at least a few.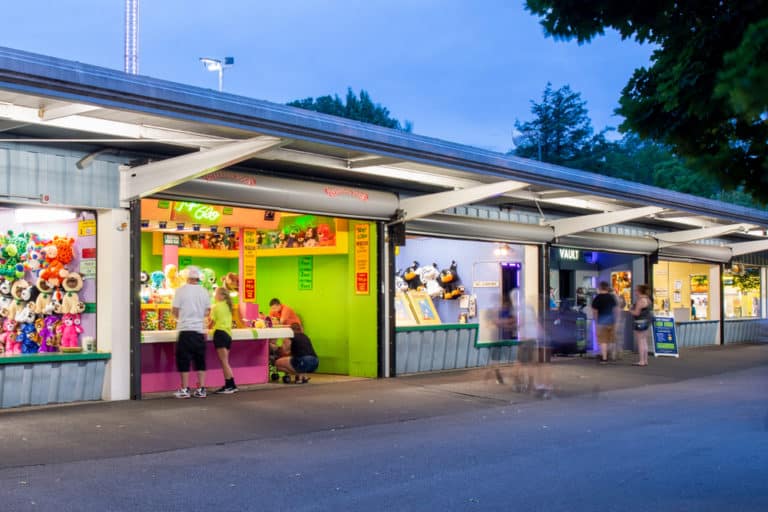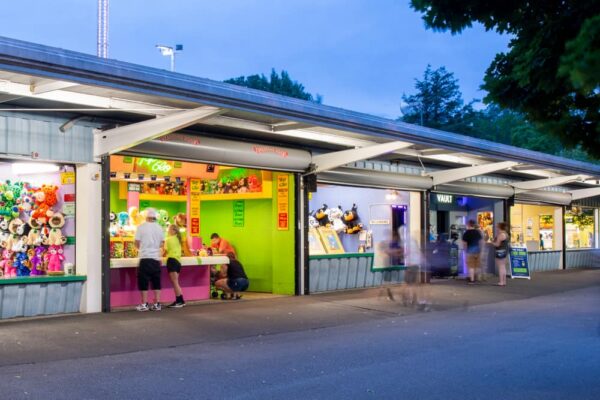 Depending on your level of interest, you can either purchase tickets for rides individually or a pass for an unlimited number of rides on all of the attractions.
The most popular rides at Waldameer are its four rollercoasters. Of these, the Ravine Flyer II is the park's most notable ride. Named the eighth-best wooden rollercoaster in the world in the 2018 Golden Ticket Awards (the #1 wooden rollercoaster is at eastern PA's Knoebels), the Ravine Flyer II is sure to delight anyone that loves rollercoasters.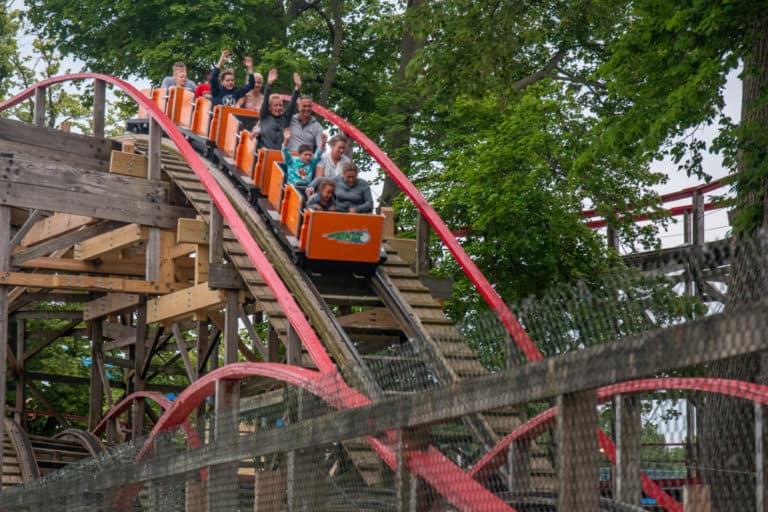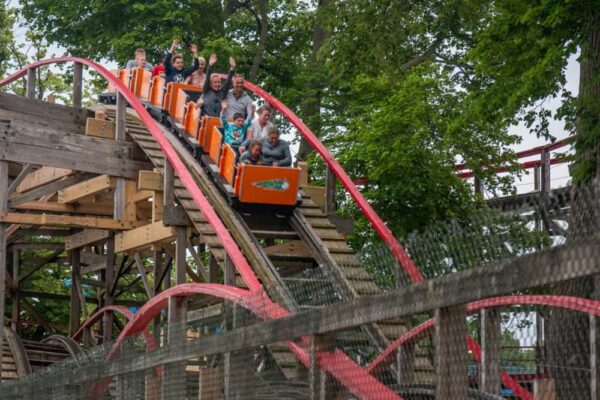 What makes the Revine Flyer II so unique is not just the great views of Lake Erie that you get from the top, but also the fact that the rides twice crosses over the four-lane road below.
If you are driving to Presque Isle State Park, watch for the rollercoaster zooming overhead just before the park's entrance. If you happen to visit the observation deck at the Tom Ridge Environmental Center, keep an eye out for the coaster peeking above the treetops.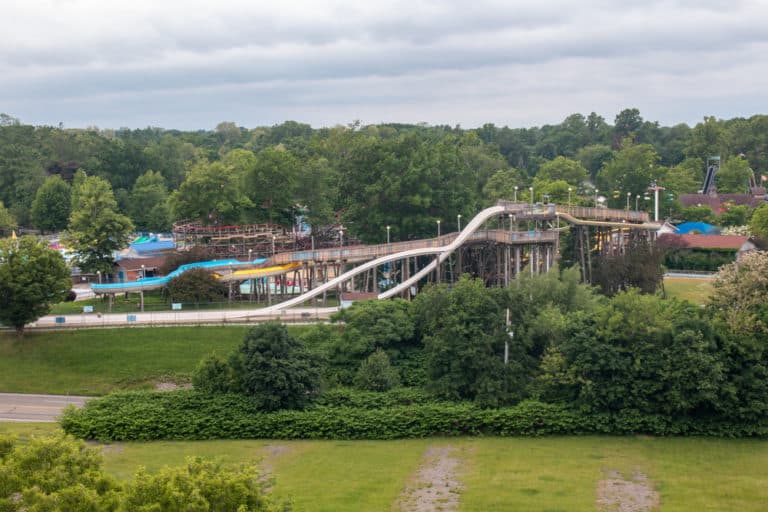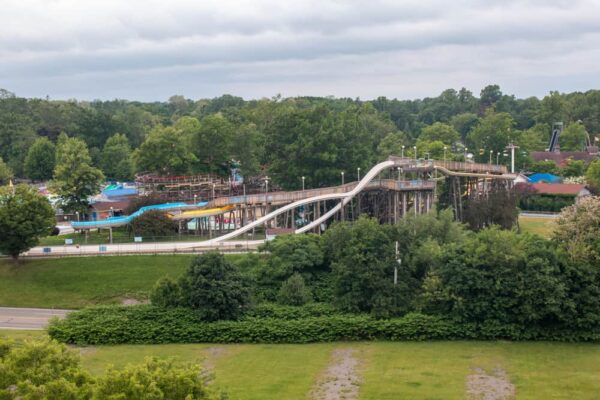 Of course, there aren't just rollercoasters at Waldameer Park. The park is also home to a variety of family-friendly, kiddie, and adult rides with different levels of thrill. This ensures that there's a bit of something for everyone.
Waldameer is also home to Water World, a waterpark that sits adjacent to the main park area. Water World features 15 different attractions including several waterslides, a lazy river, and a wave pool. Tickets can be purchased for just Water World or Water World and the rides in the main park, but unfortunately, there is no pay-as-you-go option for the water park.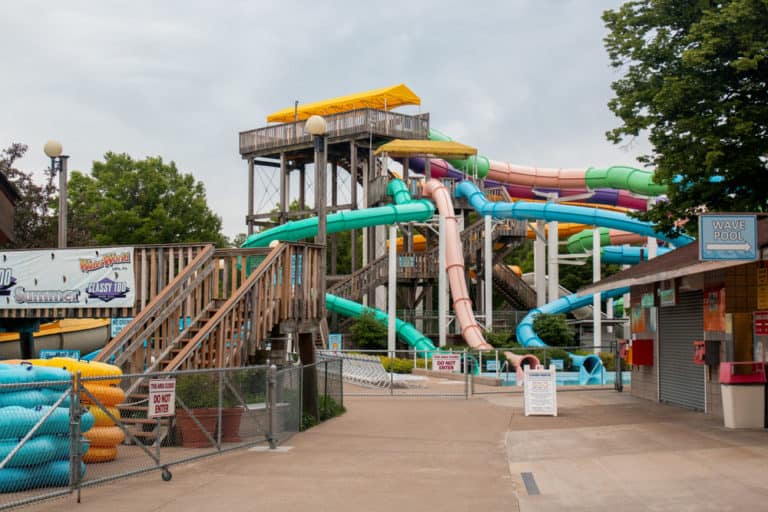 In addition to rides and attractions, Waldameer Amusement Park also features four different shows that occur at the park's Showtime Theater. If you can, combine a stop here with a food break and enjoy a bit of entertainment while eating.
Speaking of food, there are a variety of food options at Waldameer, and the prices are quite good, but you also have the option of bringing in your own food.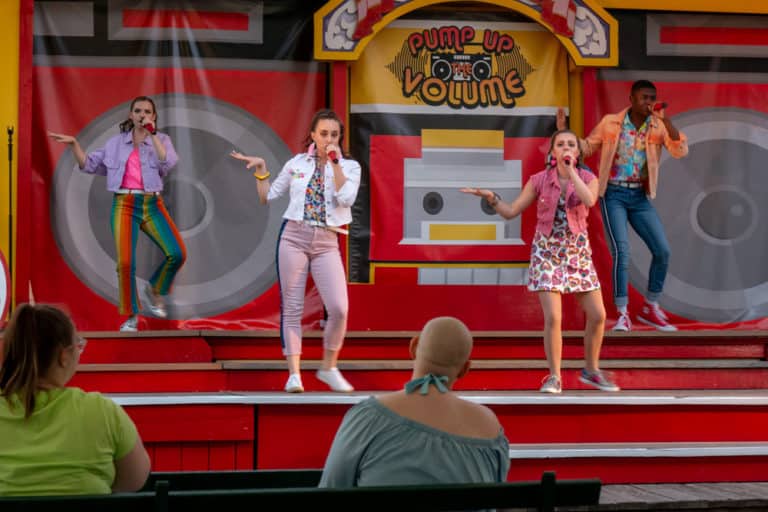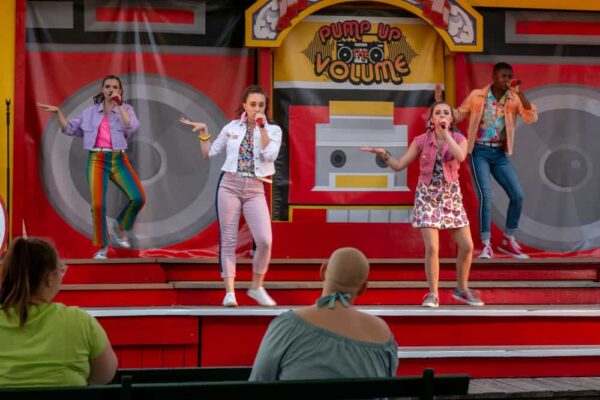 Overall, Waldameer Park and Water World is a great spot to visit in Erie. Given its close proximity to Presque Isle State Park, it would make an excellent evening activity after spending the day enjoying the park's beaches or some of the other sites around downtown Erie.
Visiting Waldameer Park and Water World
Waldameer Park is open from the beginning of May through Labor Day. Water World is open from Memorial Day Weekend through Labor Day.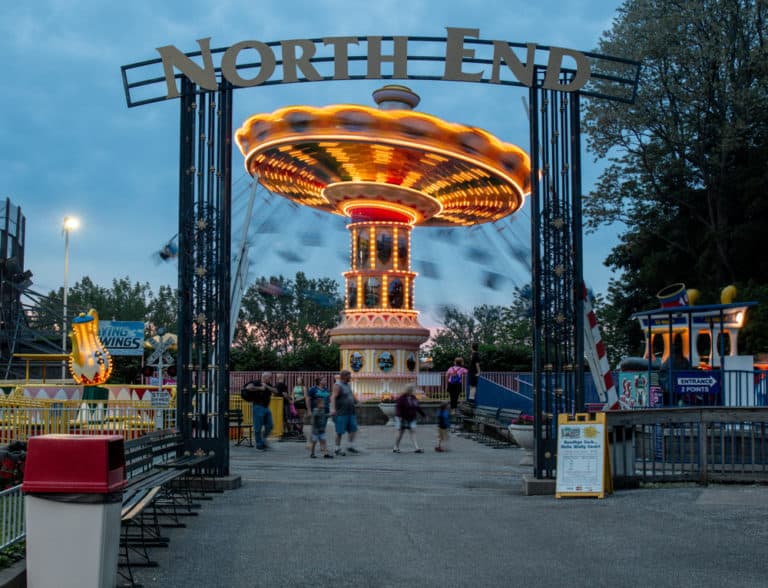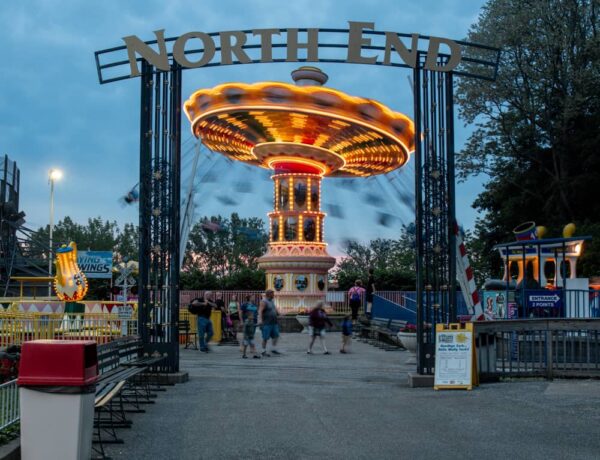 The exact hours of operation and days of the week vary, so make sure to check the park's schedule before planning your time here. It's also worth noting that Water World closes several hours before the main park each evening.
Parking at Waldameer is completely free, and there is no charge to walk through the park and enjoy the entertainment and sights and sounds.
If you want to ride rides, tickets can be purchased for individual rides or you can purchase an all-day pass. Prices depend on the rides you want to ride and when the tickets are purchased. Water World is an additional cost and not free to enter, though parking is still free.
Find out more about visiting both on the park's website.
Looking for more things to do in Erie? Check out the Erie Zoo, tour Presque Isle Lighthouse, the expERIEnce Children's Museum, or explore the Erie Maritime Museum.