Disclosure: This article may contain affiliate links. We will make a small commission from these links if you order something at no additional cost to you.
Located in northwestern Pennsylvania, Erie is an often-overlooked city by PA travelers. However, those that venture out to the state's fourth-largest city are in for a big surprise as there are a ton of fantastic things to do in Erie, PA.
Whether you enjoy seeing great art, learning interesting history, drinking delicious beverages, or simply relaxing in the outdoors, there's a bit of something for everyone in Erie.
So, the next time you are trying to figure out what to do in Erie, PA, here are a few of my personal favorite things to do in and around the city.
Presque Isle State Park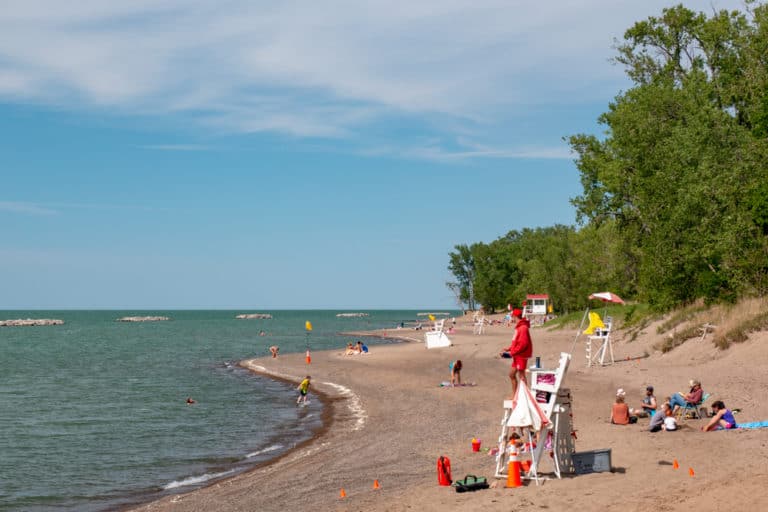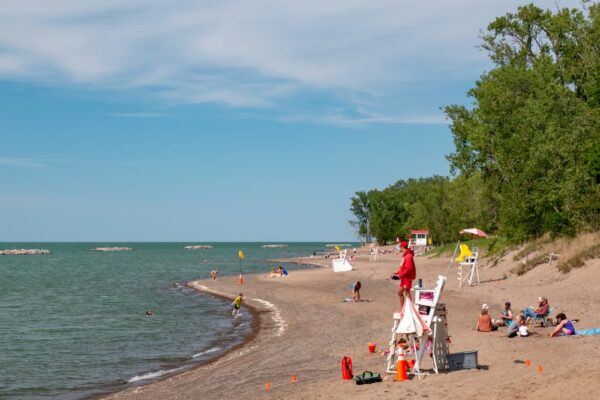 No visit to Erie is complete without spending some time in Presque Isle State Park. The most visited state park in Pennsylvania, Presque Isle is a peninsula that juts out into Lake Erie and provides a ton of recreational opportunities for those visiting the city.
The biggest draw of the park is its many great beaches. These are the only surf beaches in Pennsylvania and are great for playing in the water or just relaxing on the bach.
The park also features miles of hiking and biking trails, a free pontoon boat ride, kayak rentals, and much more.
Erie Maritime Museum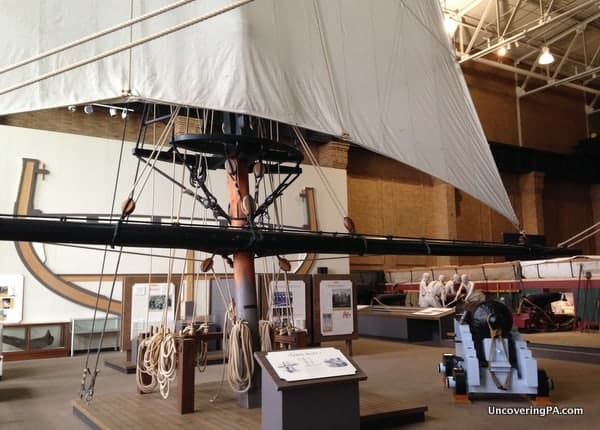 The Erie Maritime Museum is located along the Erie waterfront and focuses on the city's maritime history.
While many topics are covered, the main focus of the museum is the War of 1812, and, more specifically, the Battle of Lake Erie. The museum features many great displays related to this often-forgotten era, including a recreation of USS Lawrence inside the museum.
Outside the museum, you can often find and tour the Flagship Niagara. This is a replica of the most important ship from the Battle of Lake Erie and the official flagship of the state of Pennsylvania.
Bicentennial Tower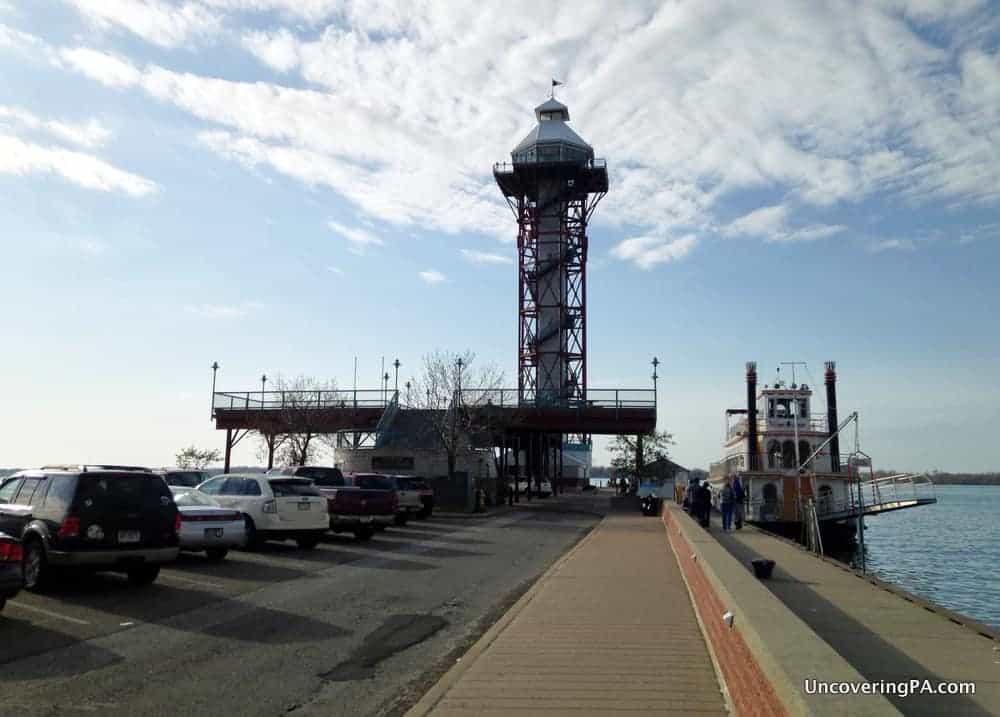 Located between the Erie Maritime Museum and the waterfront Sheraton Erie Bayfront is the Bicentennial Tower.
Built in 1996 to celebrate the city's bicentennial, this tower stands nearly 200 feet tall and offers commanding views of downtown Erie, Presque Isle, and, on a clear day, across Lake Erie to Canada. There is also great signage that offers information about the area.
Lady Kate Boat Tour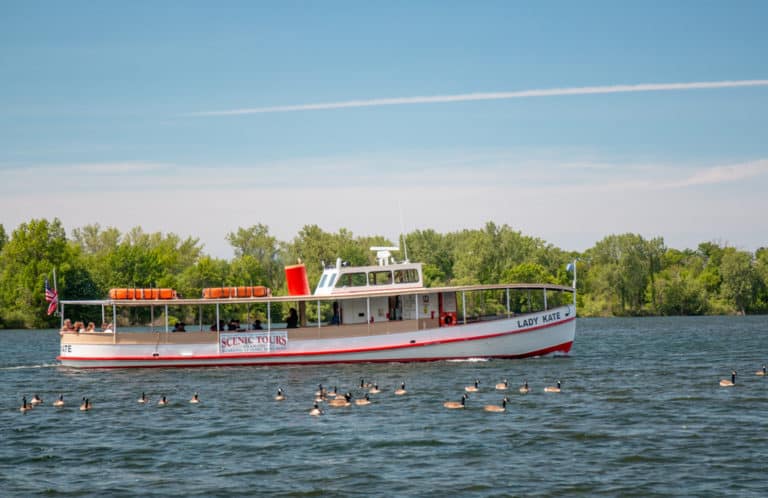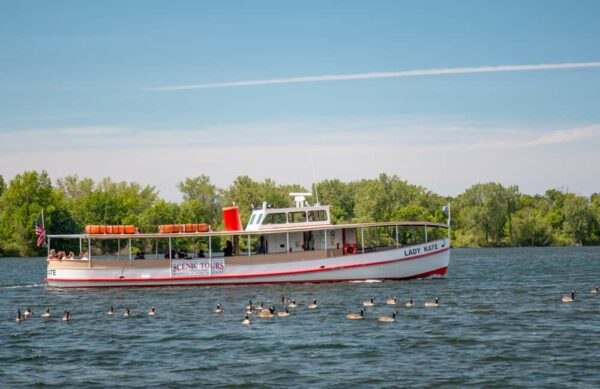 If you want to get out on Lake Erie and learn more about the history of the region, a ride on the Lady Kate is a perfect choice.
The boat leaves from a dock at Presque Isle State Park and takes visitors out onto the lake along the park's beaches. Along the way, guides offer information about the history of the region, the geology of Presque Isle, and much more.
If you are looking for a way to relax and still learn about the area, this is definitely one of the top things to do in Erie, PA.
Erie Bluffs State Park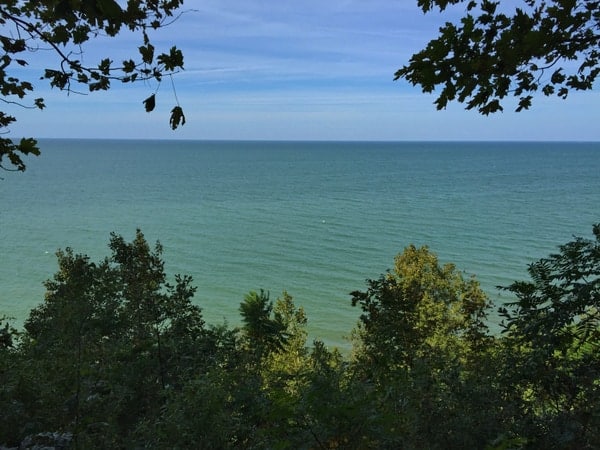 Erie Bluffs State Park is located west of the city, but if you are looking for the best things to do in Erie, you won't want to miss this great spot.
The park is relatively undeveloped with only a few trails meandering through it. However, the trails make their way to the shores of Lake Erie along these impressive bluffs. In fact, it's said that the park is home to one of the largest swaths of undeveloped land on the Pennsylvania shores of the lake.
This is a fantastic spot to head if you want to enjoy Lake Erie away from the crowds.
Presque Isle Lighthouse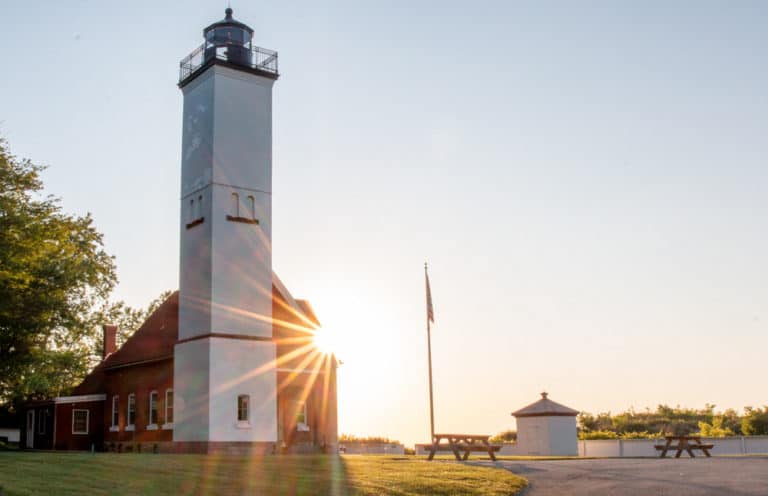 Presque Isle Lighthouse is one of the three lighthouses located in the city and is on the grounds of Presque Isle State Park.
Built in 1873, the lighthouse still provides navigational aid to ships sailing on Lake Erie.
Visitors to the site can tour the ground floor of the lighthouse keeper's home and climb to the top of the tower for a spectacular view over the lake.
Erie Zoo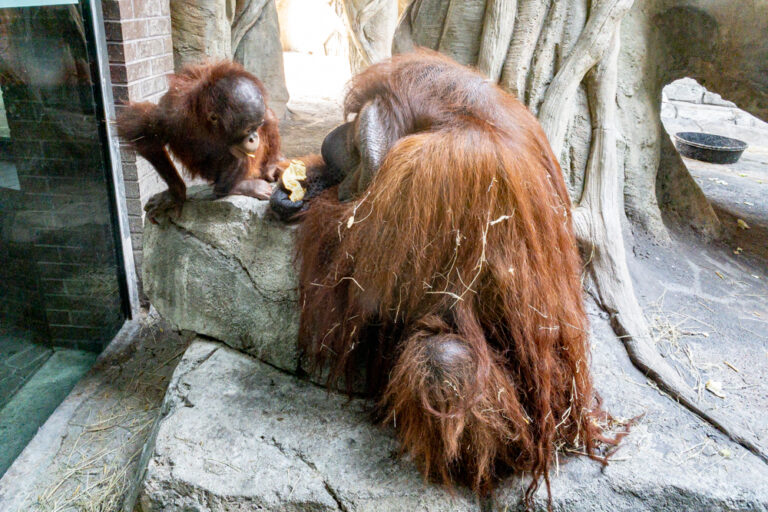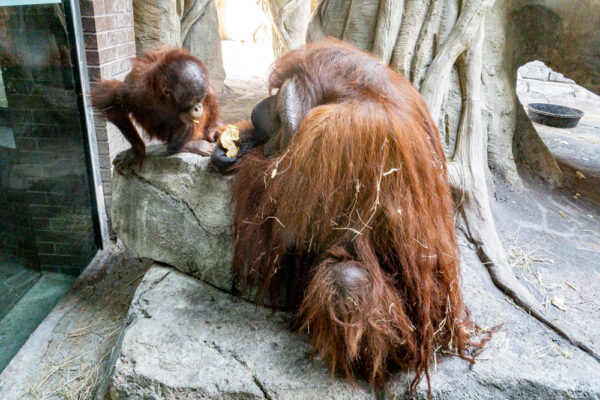 The Erie Zoo is located south of the downtown area and is a great place for animal lovers to check out.
The zoo traces its roots back to the late 1920s and features more than 400 animals including popular species like lions, tigers, orangutans, and rhinos. The zoo also features a train ride and a carousel.
Erie County's Covered Bridges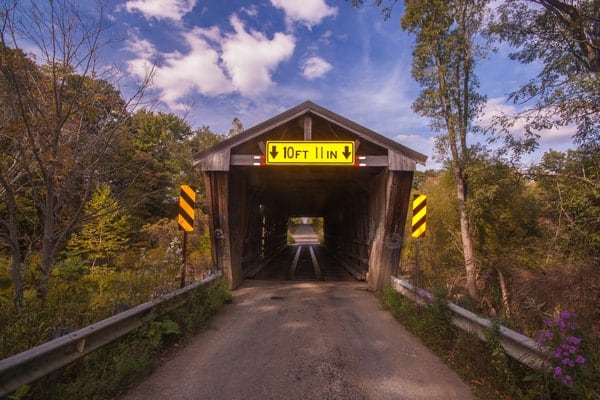 If you are looking for things to do in Erie County beyond the city and lakeshore, a drive to the county's two covered bridges is a great activity.
The two covered bridges are located in opposite ends of the county and are in very different conditions.
Harrington Covered Bridge is located in the western part of the county and is in very good shape. In fact, I'd say that it's one of the nicest covered bridges in northwestern PA.
On the other hand, Waterford Covered Bridge in the eastern part of Erie County is one of the worst, still-standing covered bridges I've seen. Still, it's a great drive out to see this historic spot.
Scallywags Pirate Adventures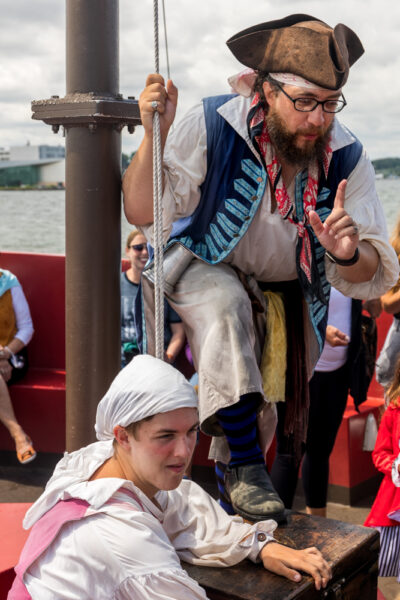 If you are visiting Erie with kids, Scallywags Pirate Adventures is one of the most fun things to do in northwestern PA.
Scallywags Pirate Adventures run 90-minute themed cruises that feature a fully-scripted story of adventure. Kids will have a chance to become honorary pirates and then help to find a treasure and defeat the evil Captain Skull.
Scallywags also offers adult booze cruises several times per week throughout the season.
Lake Erie Wine Country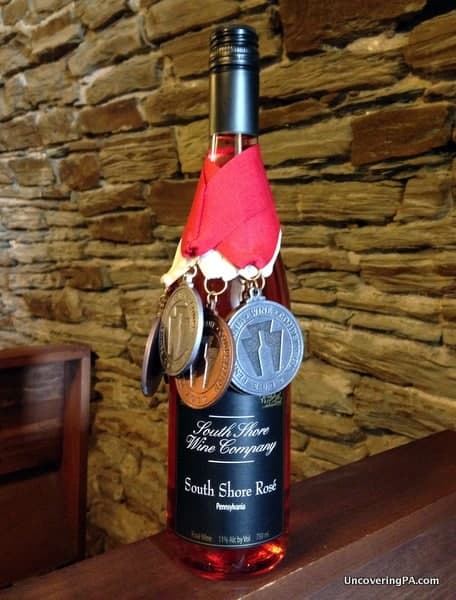 The shores of Lake Erie is one of the eastern United States premiere grape-growing and wine-producing regions.
Head east from downtown Erie, and you'll soon come to fields of grapevines that stretch for as far as the eye can see. Because of this, it should then come as no surprise that there are some great wineries to explore in this region.
There are nearly two dozen wineries to be found here, about half of which sit between downtown Erie and the New York border. There are also some great wineries just over the border including Mazza Chautauqua Cellars.
Lake Erie Ale Trail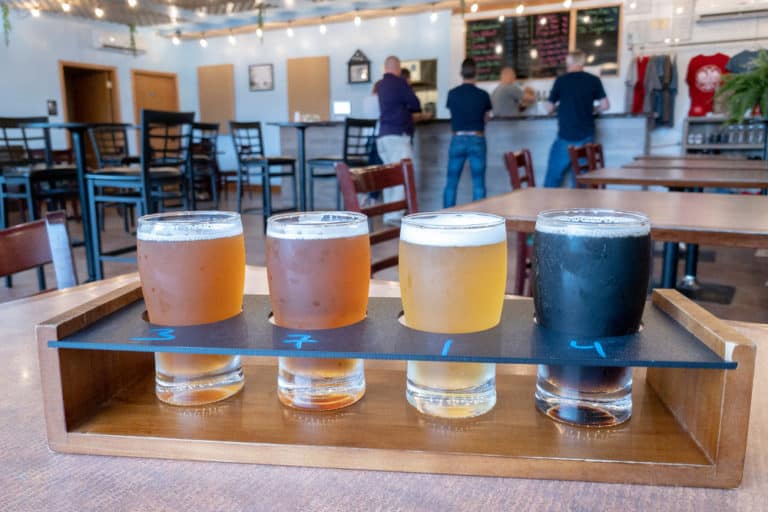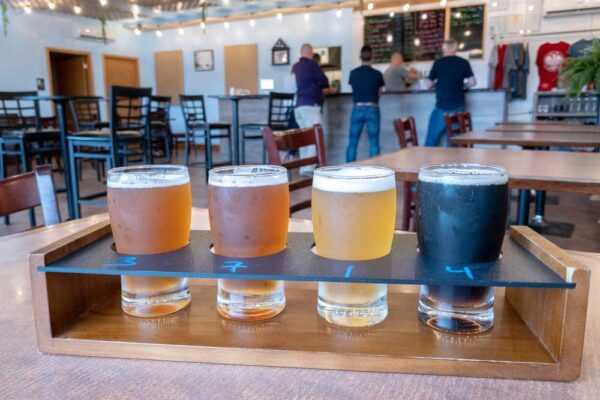 If beer is your drink of choice, the Lake Erie Ale Trail features approximately a dozen different breweries in Erie, PA, and the surrounding area. These breweries range from small brewpubs to large operations that ship their beer regionally.
A few of my personal favorites are Voodoo Brewing Company, Black Monk Brewery, and Erie Brewing Company.
Schaefer's Auto Art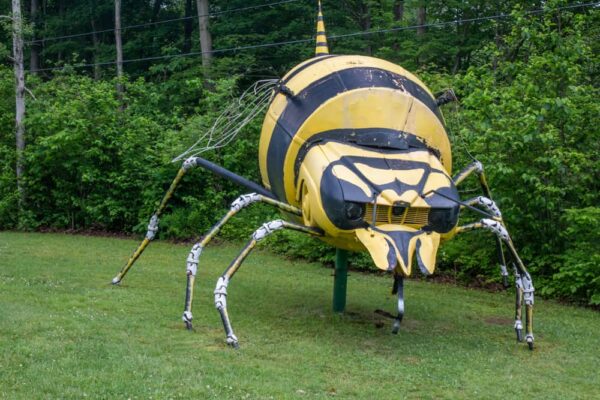 Located a short drive from the city, Schaefer's Auto Art is one of Pennsylvania's most interesting art exhibits and a must-see for any lover of art or quirky things.
These art pieces are located in the yard of the Schaefer family, but visitors are allowed to drive up and walk around the exhibits. These unique creations are made entirely out of various car parts that have been welded together to create whimsical creatures and art displays.
Waldameer Amusement Park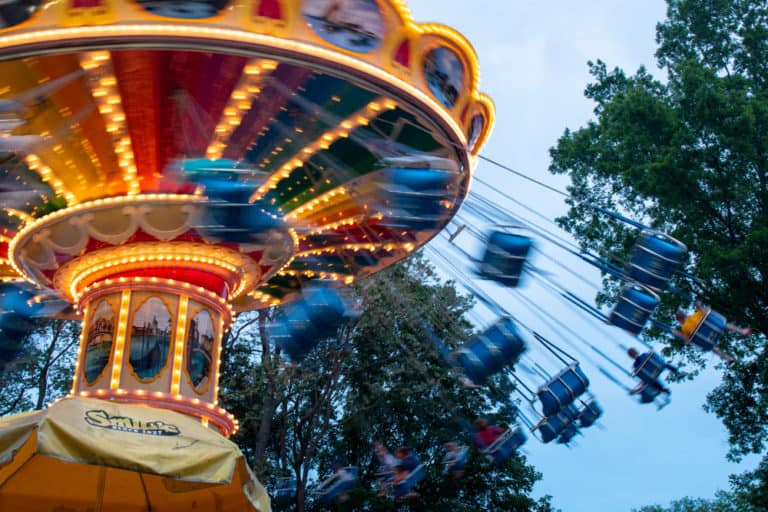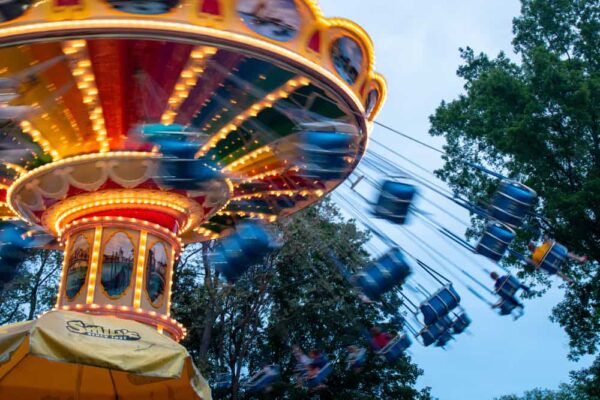 Waldameer Amusement Park is located next to the entrance to Presque Isle State Park and is a great way to spend a summer day or evening.
This free-admission park gives you the option of an all-day ride pass or to pay as you go for the rides you want to hop on. In addition to a waterpark, Waldameer has rollercoasters, kid's rides, and even shows.
While all 50 rides at the park are fun, Ravine Flyer II gets the most attention, having been named one of the top 10 wooden rollercoasters in the world.
Asbury Woods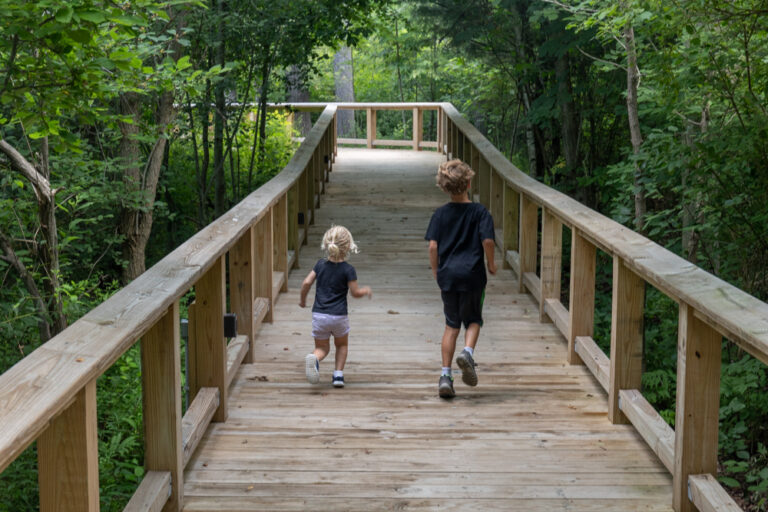 Asbury Woods is located southwest of downtown Erie and is a great spot for a hike. And, whether you are looking for a short walk in the woods or a longer jaunt, this is a perfect place to head.
Asbury Woods features over 200 acres of protected land, several miles of hiking trail, a nature center, and a lot more.
I especially enjoyed the trails around the small nature center that took me on a boardwalk over a marsh and through a wooded area with some incredible large trees.
Pulakos Chocolates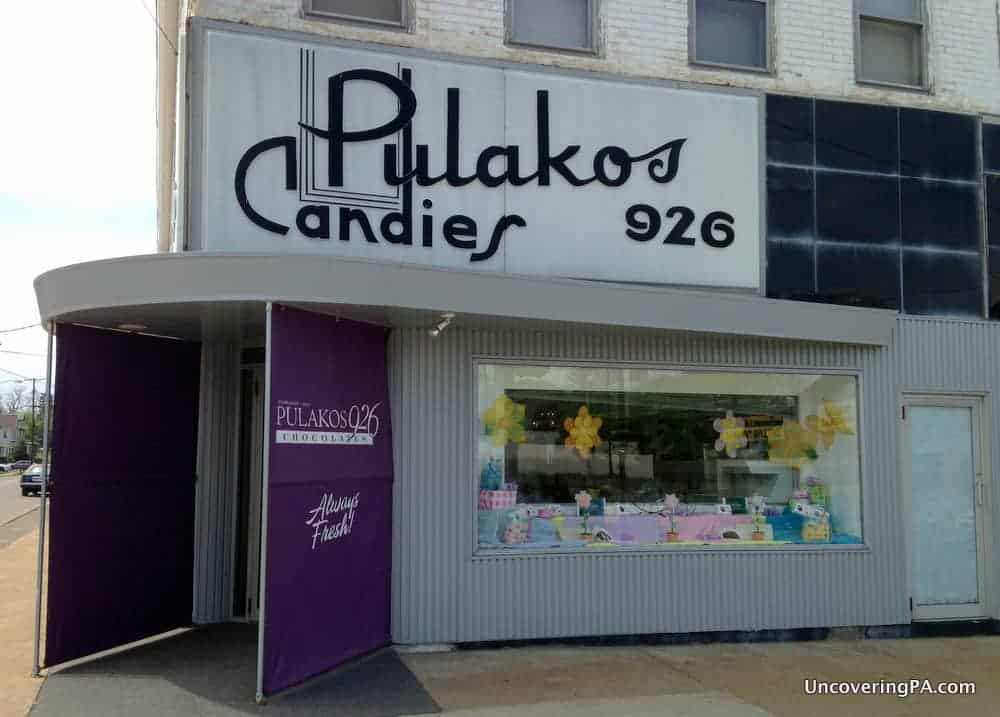 There are several great chocolatiers in Erie, and Pulakos Chocolates is among the best.
Pulakos traces its roots back to 1889, and they have been producing great chocolate ever since, including the regional specialty sponge candy. If you've never had sponge candy, this is a great spot to try it while you are visiting Erie.
At certain times of the year, Pulakos also offers tours of their factory in Erie.
Erie Art Museum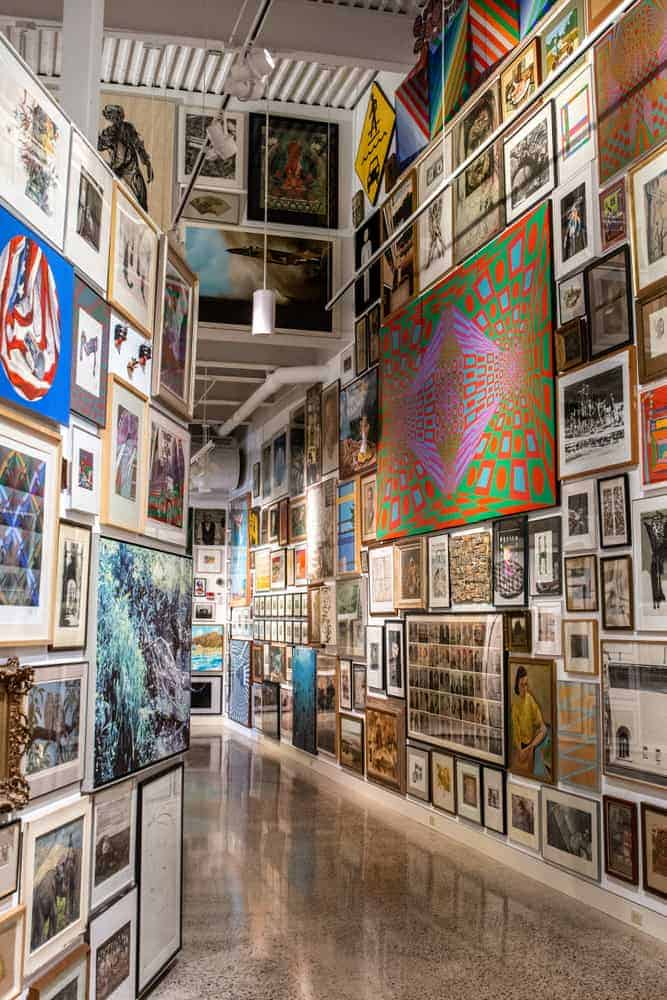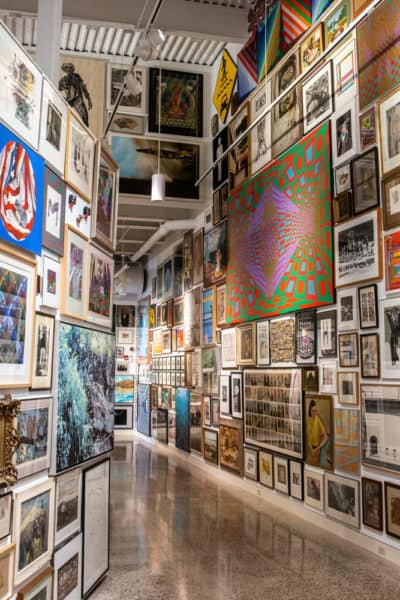 The Erie Art Museum is located in the heart of the city and is one of my favorite museums in Erie.
While it's not large, the museum does a great job showcasing a lot of art within its galleries. Without a doubt, my favorite is their "Everything but the Shelves" exhibit. In this gallery, they hang literally every piece of art in their permanent collection. It's a lot of fun to explore this space, and I found myself noticing a ton of amazing pieces of art.
Goodell Gardens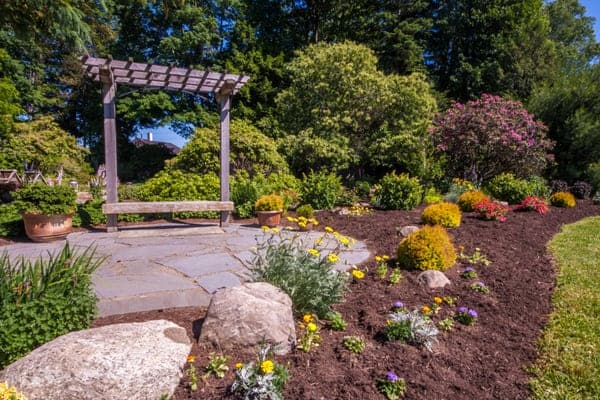 Located in the southern Erie County community of Edinboro, Goodell Gardens is a beautiful botanical garden and arboretum.
This 78-acre site offers many incredible gardens to explore, including both native plants and more rare specimens. The site is also home to the largest paper birch tree in Pennsylvania and Azaleas and Rhododendrons that date back to the 1920s.
Tom Ridge Environmental Center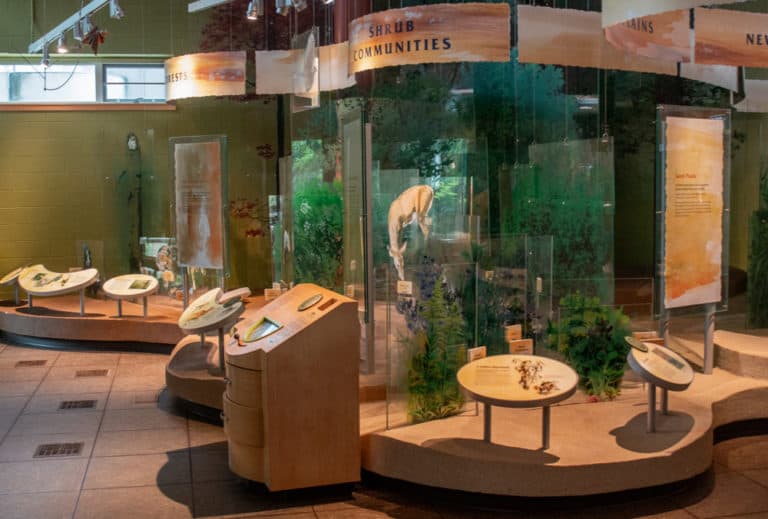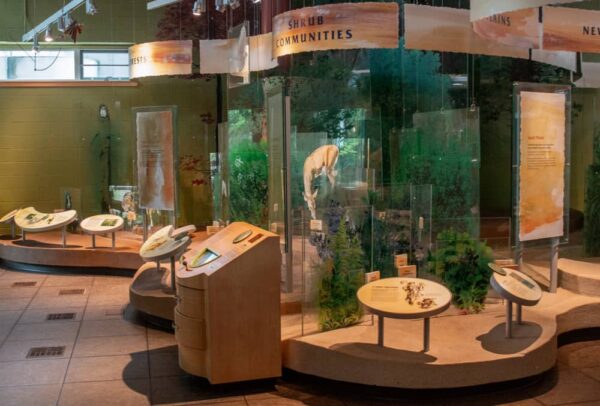 If you want to learn about the history and geology of Presque Isle, there's no better place to visit than the Tom Ridge Environmental Center.
The center is completely free to visit and offers fantastic exhibits about the area that are designed for both kids and adults. There is also a tower you can climb for great views of Presque Isle Bay.
If you are looking for one of the best things to do in Erie, Pennsylvania, on a rainy day, the center also features a large-screen movie theater that features a variety of films for an additional cost.
ExpERIEnce Children's Museum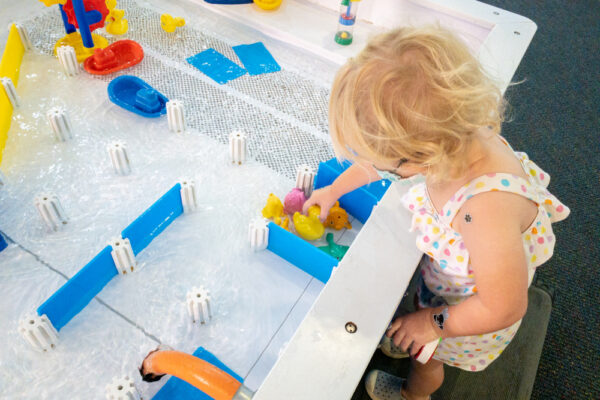 If you are looking for fun things to do with kids in Erie, PA, the expERIEence Children's Museum is a great destination.
Featuring 50 different exhibits on the museum's three floors, there's something for every child from babies to eight-year-olds. The exhibits here encourage kids to play, create, and use their imagination to explore the activities and learn more about the world around them.
George Washington Statue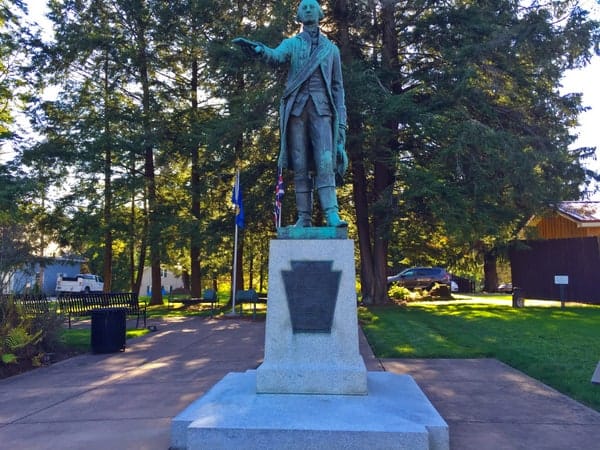 When he was just 21, a young George Washington, who was then an officer in the British army, was dispatched to the French Fort LeBeouf to deliver a letter telling them to leave.
While his mission wasn't a success, his visit to present-day Waterford in eastern Erie County is marked with a unique statue. What makes this statue unique is that it is the only one in the entire world that depicts George Washington in a British uniform.
If you find yourself looking for something to do in Waterford, this is a neat little stop to make.
Sara's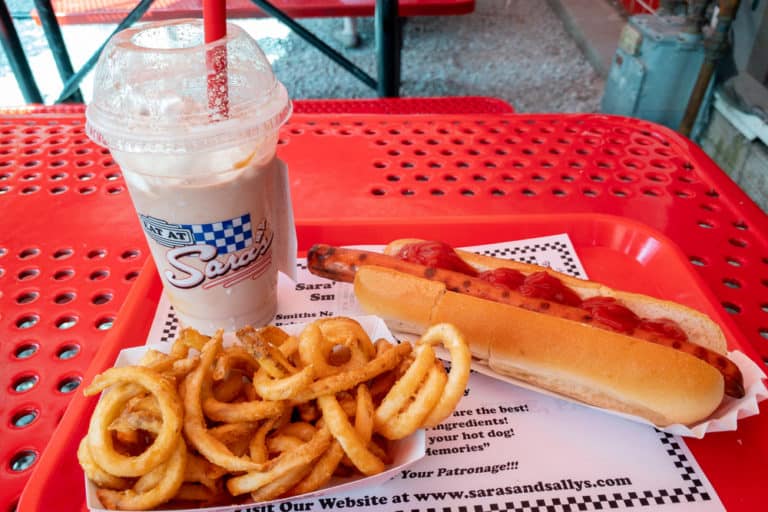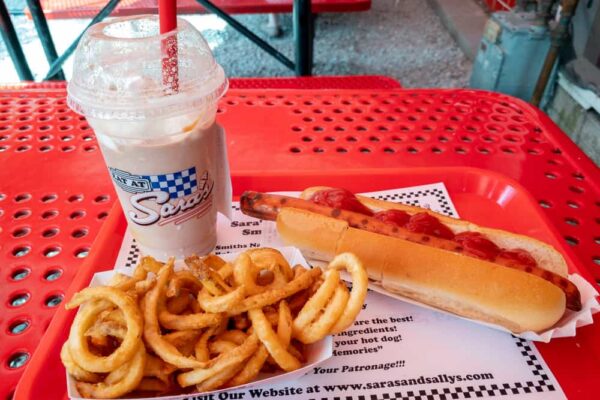 I don't usually include restaurants on lists like these, but Sara's is as much an experience as it is a restaurant.
This Erie institution has been operating since 1980 but feels much older than that (in a good way) thanks to the kitschy decor. Located at the entrance to Presque Isle State Park, this a great place to grab a bite to eat or some ice cream after a fun day exploring the park.
Sara's also features a large campground that includes tent sites right on the beaches of Lake Erie.
Hagen History Center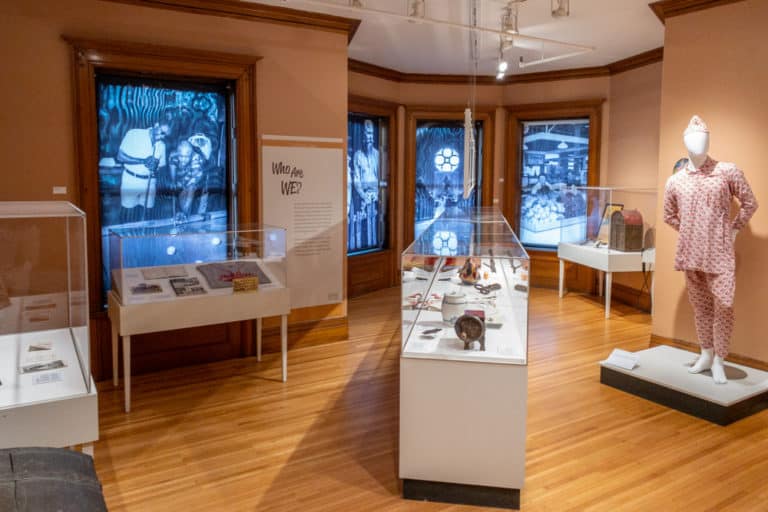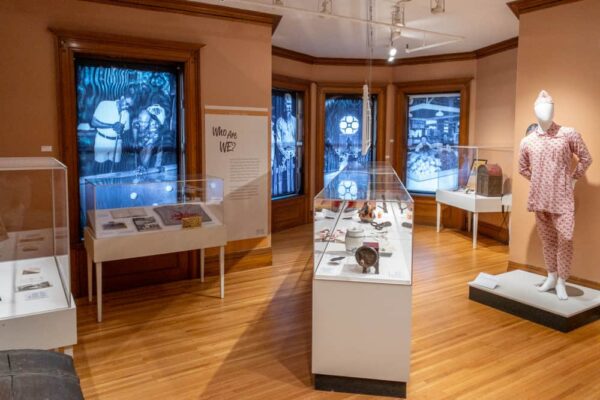 The Hagen History Center is the museum of the Erie County Historical Society and offers a fascinating look into the history of northwestern Pennsylvania.
Located inside the Watson-Curtze Mansion, the museum showcases this incredibly beautiful home and what life in Erie was like in the past. Exhibits showcase topics such as the War of 1812, locally made toys, and industries that thrived in the county.
You can also see Frank Lloyd Wright's office (which was originally located in San Fransisco), items related to several military generals, as well as information on the Battle of Lake Erie.
The Victorian Princess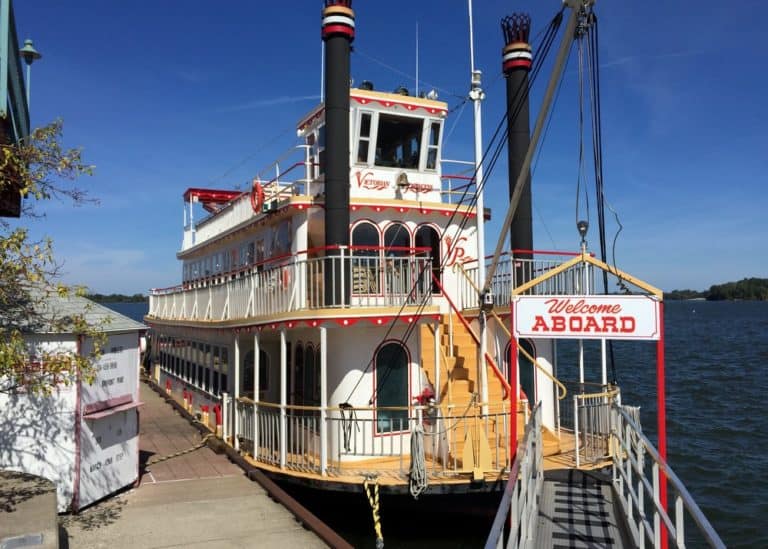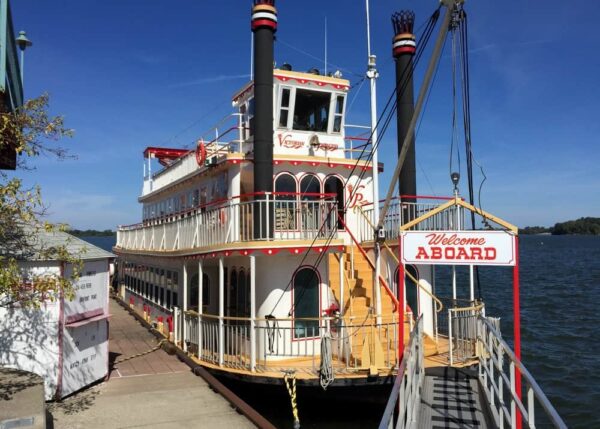 The Victorian Princess is a three-level paddlewheel boat that takes riders on a tour of Presque Isle Bay.
Leaving from a dock adjacent to the Bicentennial Tower, the boat takes hour-long sightseeing cruises seasonally that provide narration about the region. There are also a variety of other trips on the Victorian Princess such as dinner cruises, happy hour cruises, and more.
Lake Shore Railway Museum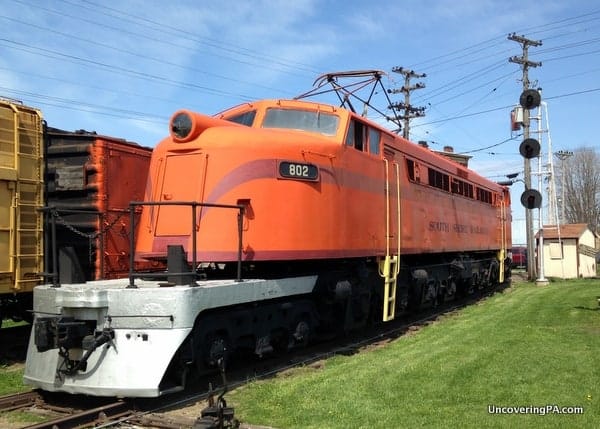 If you love trains, a drive out to North East, Pennsylvania, to visit the Lake Shore Railway Museum is a must.
This great museum features a variety of historic railroading equipment ranging from large engines and passenger cars to small memorabilia from the region's railroading past. The pieces at the museum are in a variety of stages of restoration, and work continues on them as money becomes available.
This museum is located adjacent to working trail tracks, so you'll also have the chance to see modern trains traveling the rails during your visit.
Erie Land Light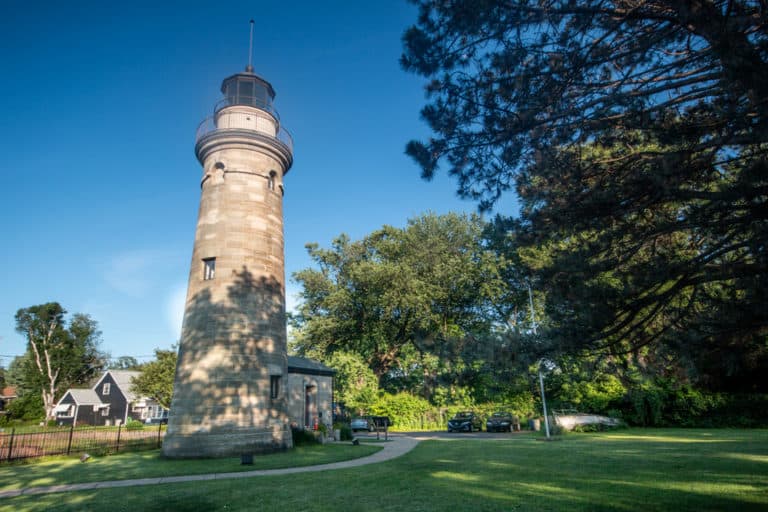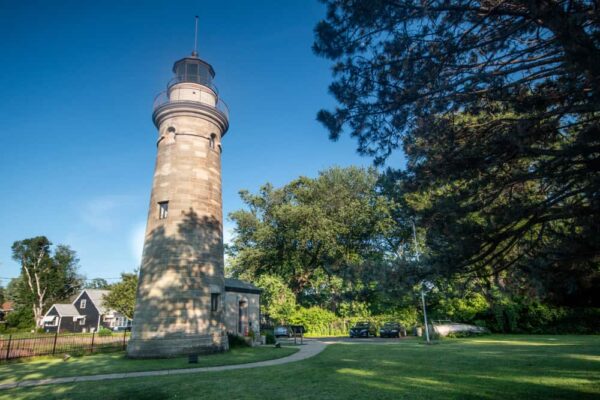 The Erie Land Light is located on the mainland just east of downtown Erie. This light was originally built in 1818, but the current structure dates back to 1867 and was permanently decommissioned in 1899.
While the lighthouse is not normally open, it's still interesting to head to the small park that surrounds it and see this piece of Great Lakes' history and learn more about its impact on the region.
Erie Seawolves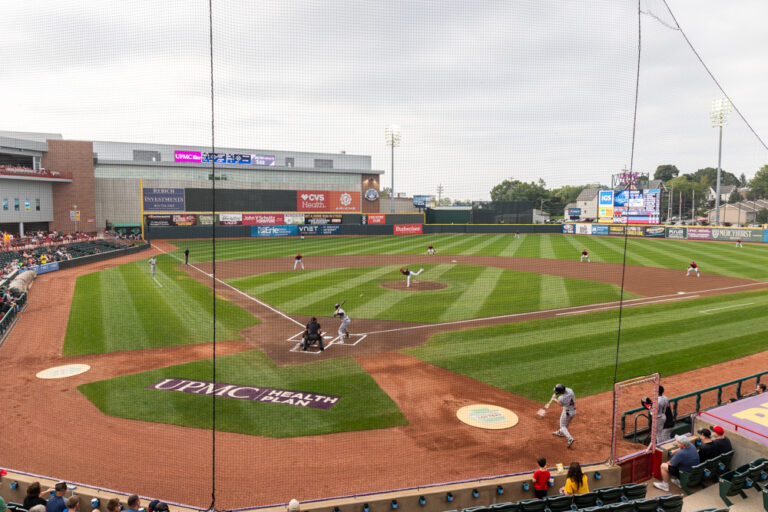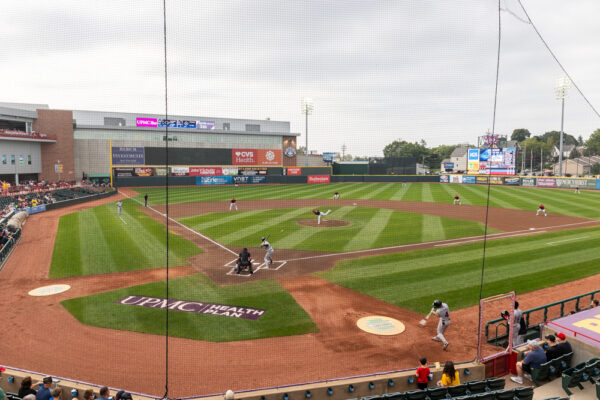 If you love baseball, you won't want to miss a chance to see the Erie Seawolves.
The Seawolves are the Double-A affiliate of the Detroit Tigers and play their games at UPMC Park near downtown Erie. This stadium feels quite small, even by Double-A standards, ensuring that there are no bad seats in the house.
If you are looking for some affordable evening fun in Erie, PA, this is a great option.
Wintergreen Gorge
One of the best hidden gems in Erie for hikers is Wintergreen Gorge.
This gorge features a 2.5-mile out-and-back trail that features several small waterfalls and a beautiful vista. The trail, portions of which are handicapped accessible, runs through this nearly 250-foot-deep gorge and along one of northwestern PA's most beautiful waterways.
Do you have a favorite thing to do in Erie, PA that we didn't include? Let us know in the comments below.
Looking for more places to visit in the Great Lakes Region? Check out our favorite things to do in Venango County, our top picks for things to do in Crawford County, and our weekend guide to Meadville.