Disclosure: This article may contain affiliate links. We will make a small commission from these links if you order something at no additional cost to you.
I've visited many fantastic Christmas attractions in PA over the years, and one spot that was constantly recommended for me to check out was Berwick Christmas Boulevard. So, I was excited when I finally had a chance to visit this festive spot.
Berwick Christmas Boulevard is held each holiday season in Berwick, a small borough along the Susquehanna River in Columbia County, Pennsylvania. This event has become a local tradition having been held annually since 1947.
Unlike every other drive-through holiday light display that I've visited in PA, Berwick Christmas Boulevard isn't located within a park or other similar location. Instead, this display is actually located along a public road in the heart of town.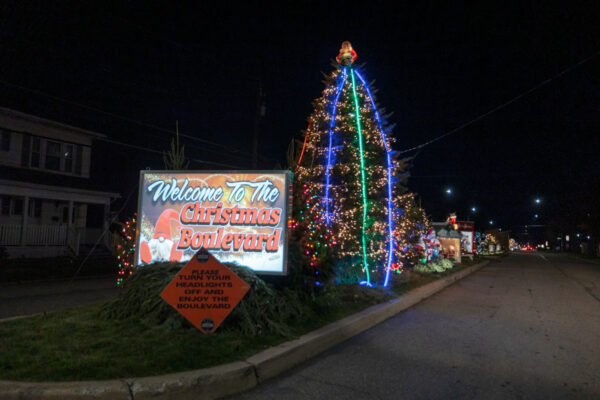 The display is actually set up along North Market Street, running about three-quarters of a mile from 2nd Street to 15th Street. The display is set up on the approximately eight-foot-wide median in the middle of the road. All of the displays face the northwestern-bound section of the road, which means you'll want to enter the display by turning onto Market Street from 2nd Street.
Also, unlike most other drive-through displays, there is no admission charged to visit this display. However, donations are accepted near the end of the show, where you can also visit with Santa from your car and pick up a complimentary bag of Berwick-made Wise Potato Chips.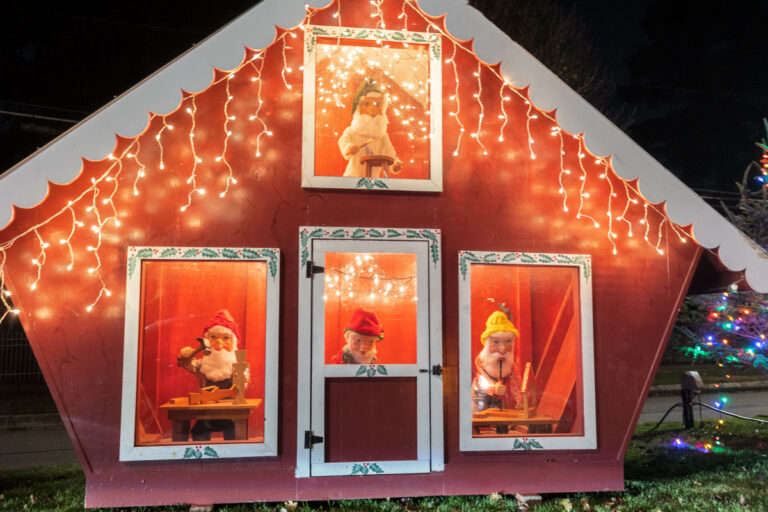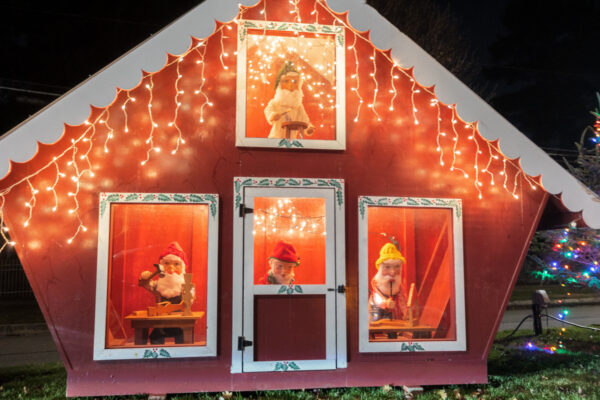 Another thing that sets Berwick Christmas Boulevard apart from many of the other Christmas displays in PA is the type of exhibits showcased here.
While you will find some fun light displays, including some that move, as you drive along the boulevard, a large portion of the displays here are dioramas of various scenes that are housed within small structures, with the openings covered in thick plastic to protect them from damage.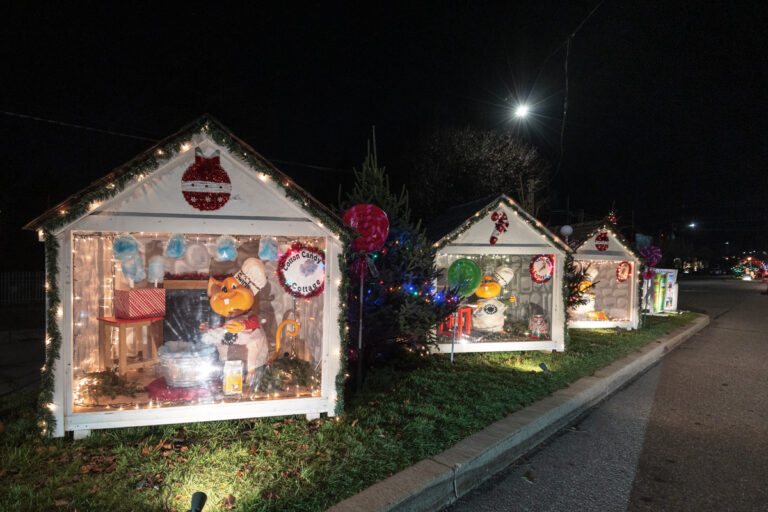 The type of scenes within these dioramas is incredibly varied and includes many class Christmas images such as a nativity scene and Santa's workshop. There are also many unique and whimsical displays including Sesame Street characters celebrating Christmas, mice making Christmas candy, snowmen, and even peeks into beautifully-decorated homes.
My favorites, however, were the ones that had scenes from the movie "Polar Express" and the one that featured a horse-drawn sleigh traveling through a covered bridge (Which is a great homage to the many historic covered bridges in Columbia County).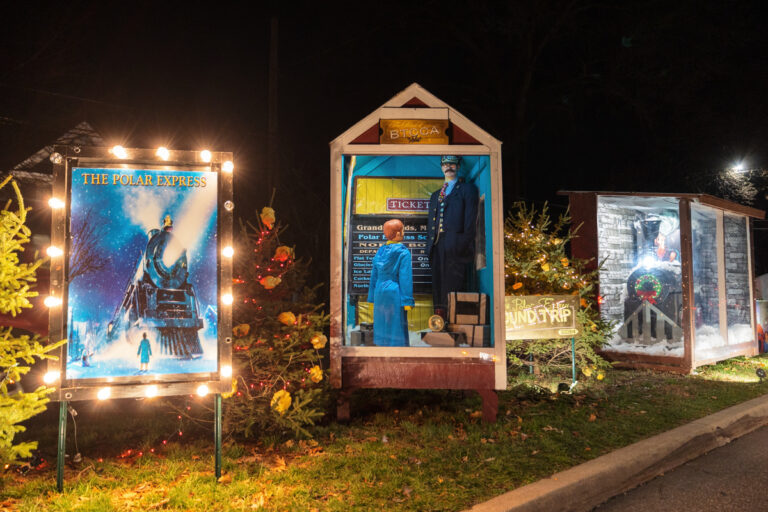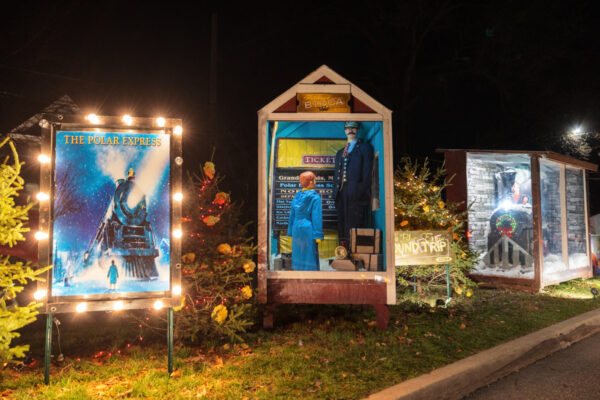 These are all incredibly well done and were a lot of fun to look at. In fact, I wish I could have spent more time enjoying them than driving through the display allotted me.
That being said, these sort of displays aren't as flashy as the light displays, so I could see some kids not enjoying them as much as some of the other displays I've visited, like the nearby Joy Through the Grove at Knoebels Amusement Park.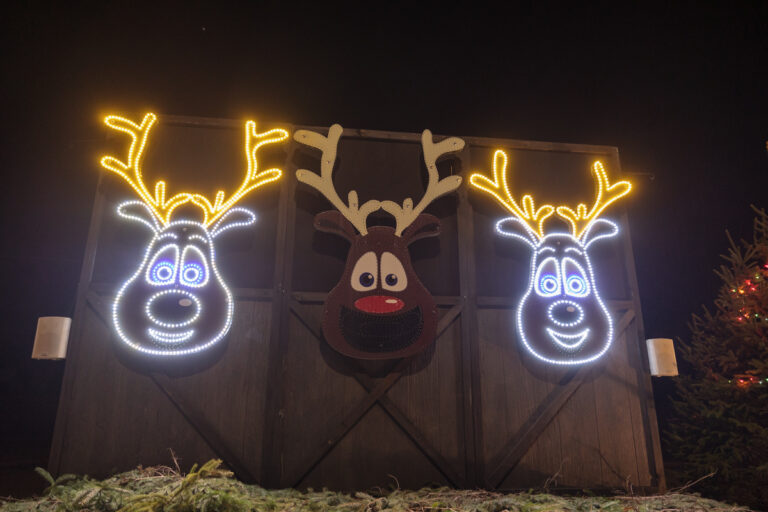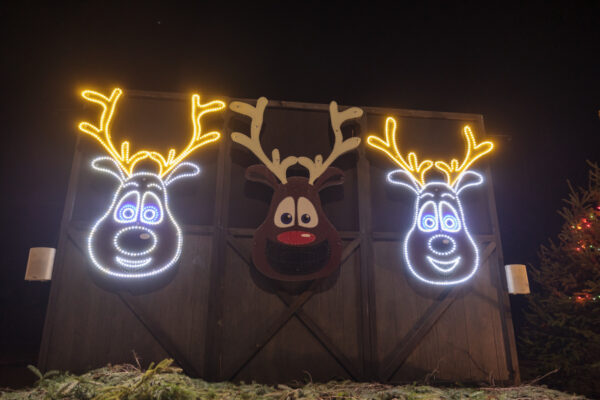 There are, however, a few of the fun and whimsical light displays that you see at other light shows. The highlights of these for me were the singing reindeer and the singing elves.
It was a lot of fun watching them sing Christmas songs, though, because there were cars behind me, I was only able to enjoy them for a few seconds each.
It's worth noting that there is no specific Christmas music radio station suggested for visitors to listen to. A few of the displays, like the singing reindeer, have their own music, but, for the most part, there is no music along the route.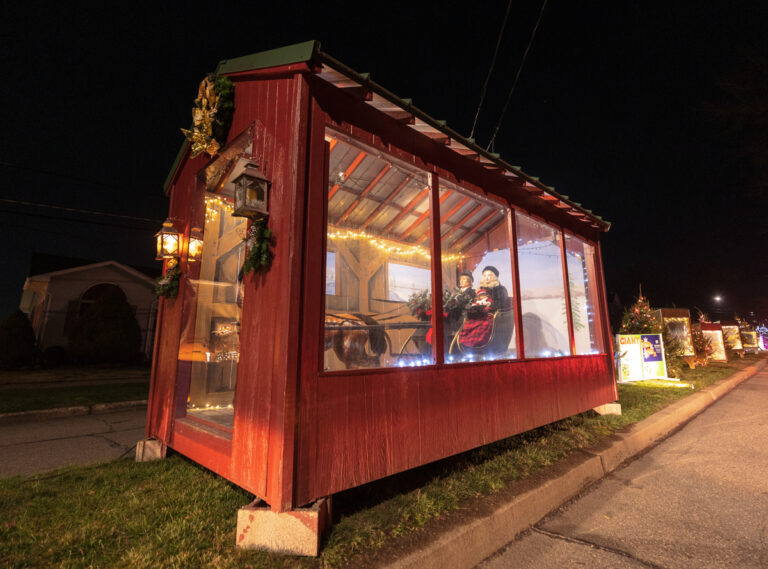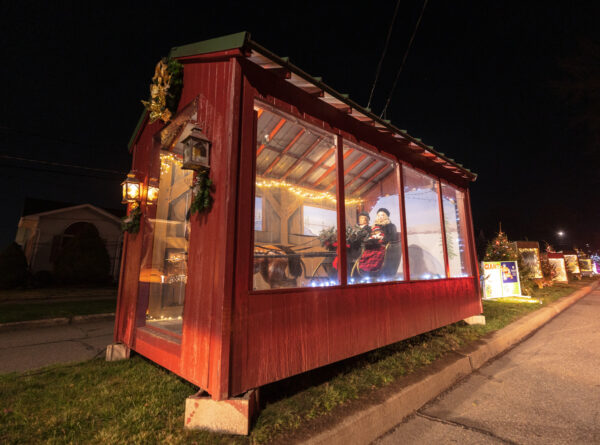 Because of this, you'll definitely want to bring some Christmas music with you to listen to while enjoying Berwick Christmas Boulevard.
It's also worth noting that since all of the lights and displays are located on a median in the middle of North Market Street, all of the displays here are on the driver's side of the car. Keep that in mind as you are planning where to sit in your vehicle.
Ultimately, don't come to Berwick Christmas Boulevard expecting a flashy Christmas light display. That's not what this is, and if you are expecting that, you might come away disappointed.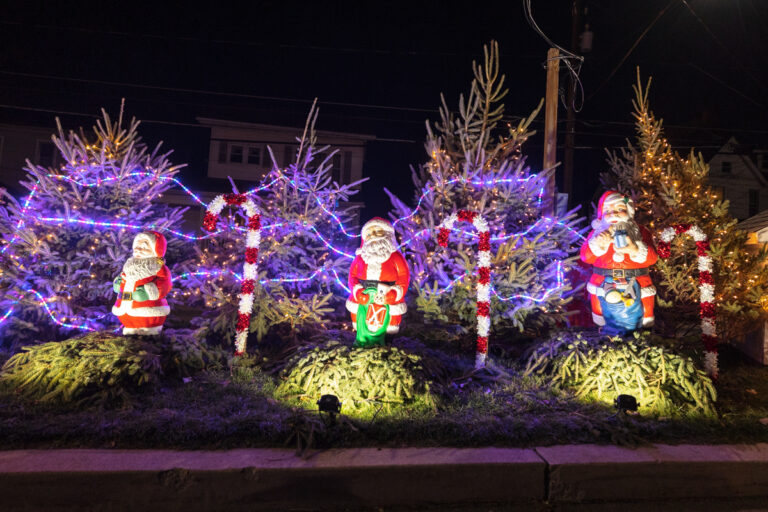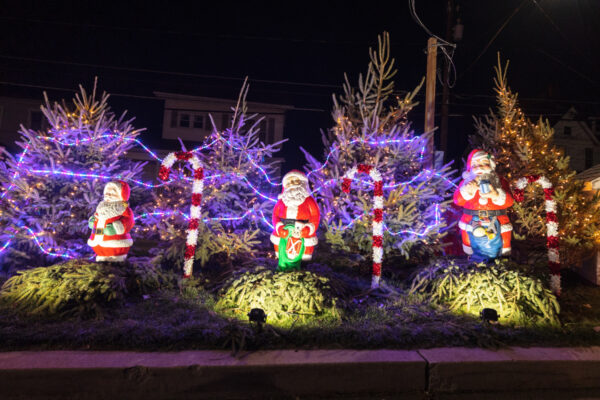 This is definitely more of a classic display, and you can feel the history of this event in how the display is put together and presented as it harkens back to the Christmases of decades past. It's definitely vintage in the best possible way.
All that being said, I really enjoyed my visit to the Christmas Boulevard as it was really different from the many other drive-through displays that I've visited in Pennsylvania. The unique dioramas were a lot of fun to look at and provided a lot of variety in the different sights to be seen along the route.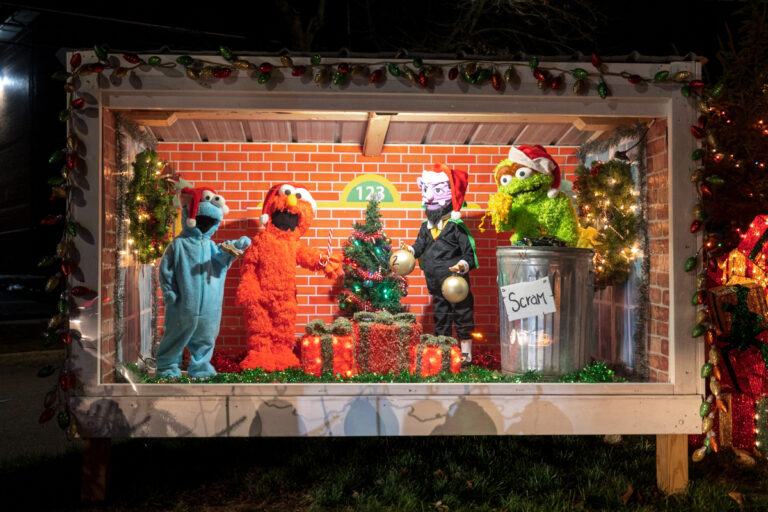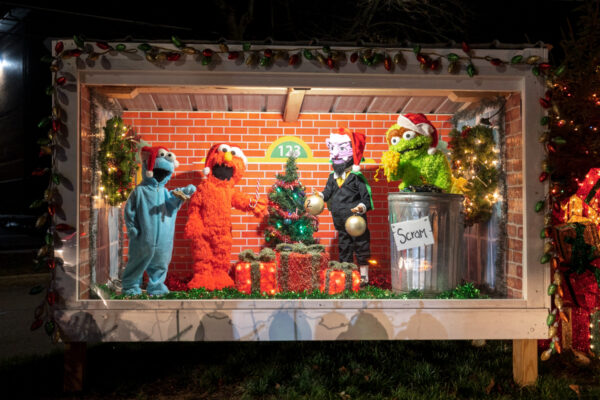 Even better, the chance to visit with Santa briefly from the comfort of your car and to get a free bag of potato chips makes this a really fun local holiday tradition that's worth checking out.
Berwick Christmas Boulevard is open nightly from 6-10 pm from December 2-29, 2023. The entrance to the show can be found at 200 North Market Street in Berwick, PA.
Looking for more places to visit nearby? Check out the Stuart Tank Museum, Bill's Old Bike Barn, the Montour Preserve Fossil Pit, and the Best Walk-Through Christmas Light Displays in PA.