Disclosure: This article may contain affiliate links. We will make a small commission from these links if you order something at no additional cost to you.
When it comes time for Christmas in Pennsylvania, many cities and towns across the state go all out in their celebrations. However, with so many places to choose from, how do you know what Christmas attractions in PA you should check out?
To help you, I've put together a list of my top 21 recommendations for places in Pennsylvania to get yourself in a festive spirit this holiday season. While I haven't visited everywhere on this list myself, the ones I haven't visited have come highly recommended to me, including by readers of this site.
So, before you finalize all your travel plans for the holiday season, check out our list of the top Christmas things to do in Pennsylvania:
(All dates updated in November 2022, for the 2022 holiday season. However, you may want to double-check your event is open prior to leaving home.)
Market Square and PPG Place in Pittsburgh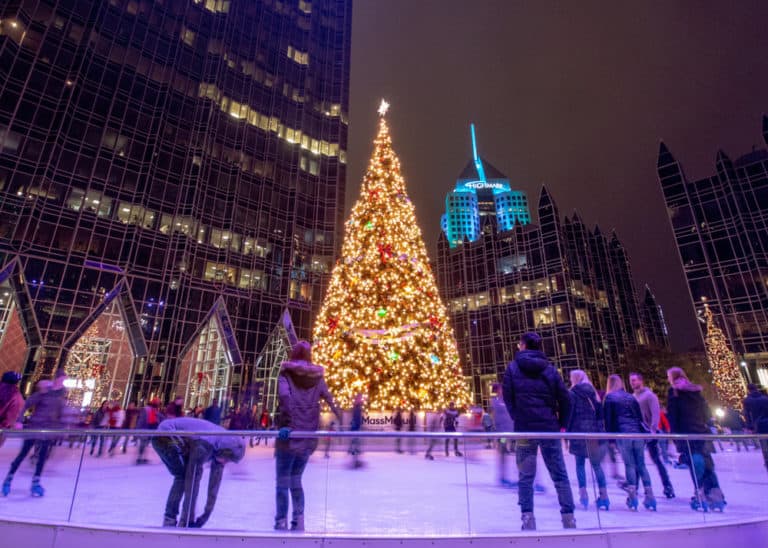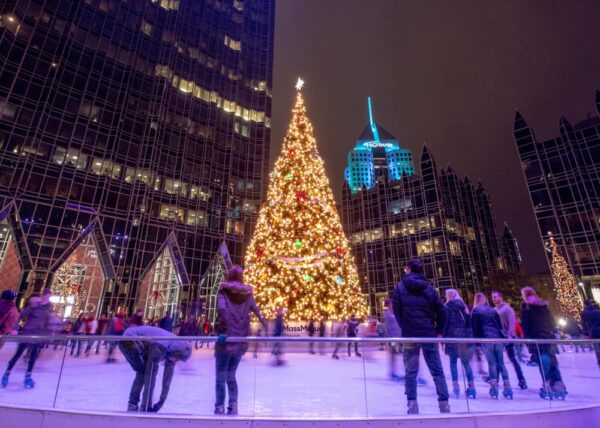 The heart of Christmas in Pittsburgh can be found at Market Square and PPG Place. The two squares, which are basically right next to each other, make for a great destination for anyone looking for holiday season attractions to do in Pittsburgh.
In Market Square, shop at the authentic German Christmas market. Explore the many shops, taste some German snacks, and even visit Santa all in the confines of a quaint Christmas market.
Once you are done, walk the short distance to PPG Place to see Pittsburgh's Christmas tree and show off your skills while skating around the rink that encircles it. The ice rink is open from November 18, 2022 through February 26, 2023, but enjoy early to see the giant Christmas tree centerpiece.
Holiday Lights on the Lake in Altoona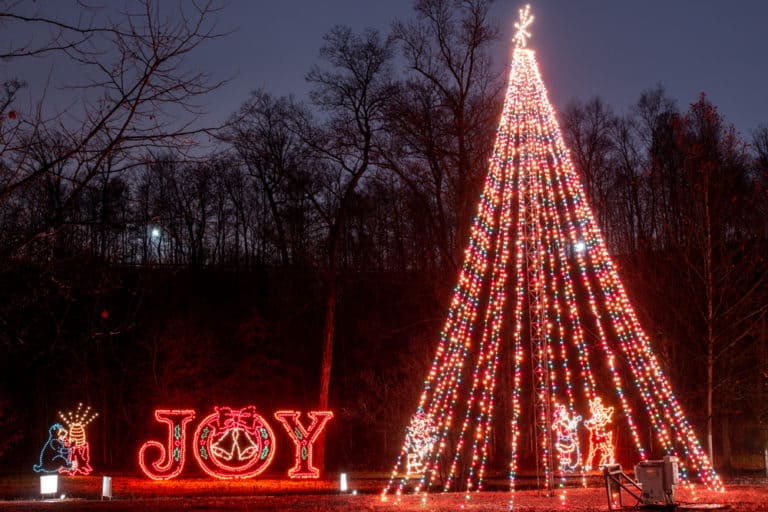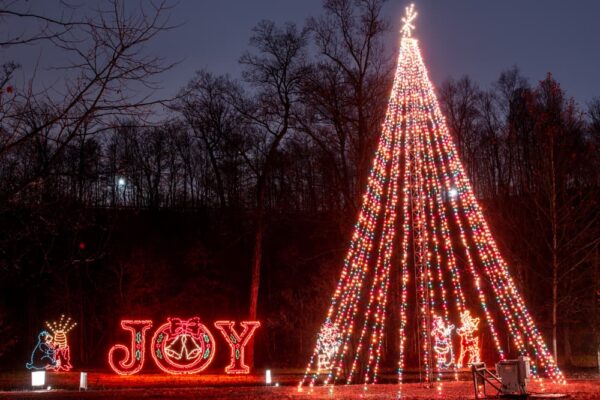 For more than 20 years, Holiday Lights on the Lake has been bringing Christmastime cheer to Altoona's Lakemont Park.
Throughout the park's 50-acre display, you'll find more than a million twinkling Christmas lights in a variety of festive scenes. Those looking for some holiday cheer can enjoy this great display from the comfort of their vehicle as they drive through the display.
After enjoying the display, stop for a snack, a visit with Santa, and to check out the model train display.
Holiday Lights on the Lake is open from November 18, 2022, through January 8, 2023.
Christmas Village in Philly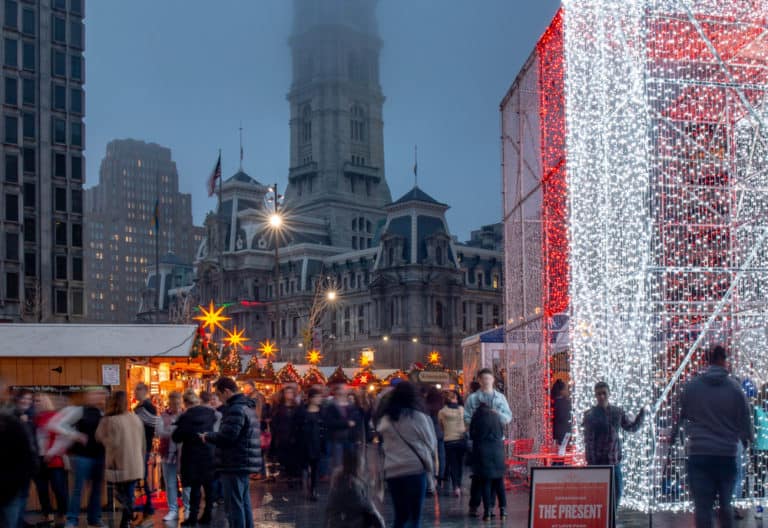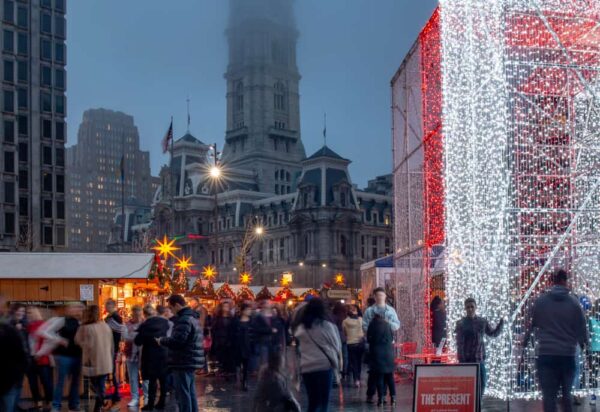 Located in Philly's Love Park, Christmas Village is an amazingly authentic German-style Christmas Market. Throughout the park, vendors selling everything from art to food offer the chance to do some holiday shopping within a festive environment.
There is also live entertainment throughout the event, a giant present that's perfect for photos, visits with Santa, and much more.
Across the street, you can also explore the Made in Philadelphia Market, which features items from all local vendors. There is also an ice skating rink, a Ferris wheel, and a light show.
Both of these festive Christmas markets in Philadelphia are open for the 2021 holiday season. The Christmas Village Market is open from November 19, 2022 to December 24, 2022. The Made in Philadelphia Market is open from November 19, 2022 to January 1, 2023.
Mifflinburg Christkindl Market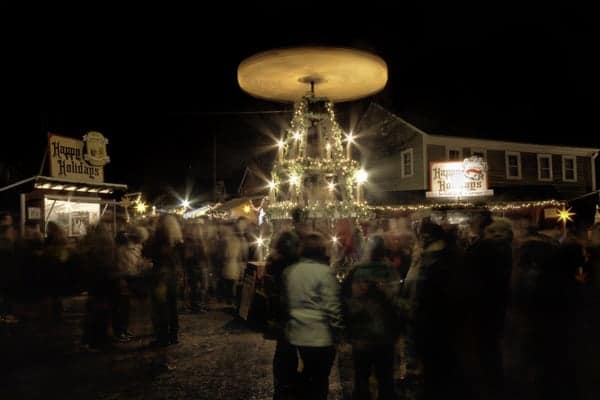 The Christmas Market in Mifflinburg is an amazing experience that any lover of the season should experience. While I've never been to Germany to see their Christmas markets, this is exactly what I've always imagined they are like.
Even better, the Christmas market in Mifflinburg claims to be the oldest, authentic German Christkindl Market in the country, and I have no reason not to believe them.
Unlike many of the Christmas markets in larger cities, the one in Mifflinburg is only open three days a year. Because of this, it can get a bit crowded, but it's worth braving the crowds to experience this great tradition.
The Christkindlemarkt will return December 8-10, 2022.
Dickens of a Christmas in Wellsboro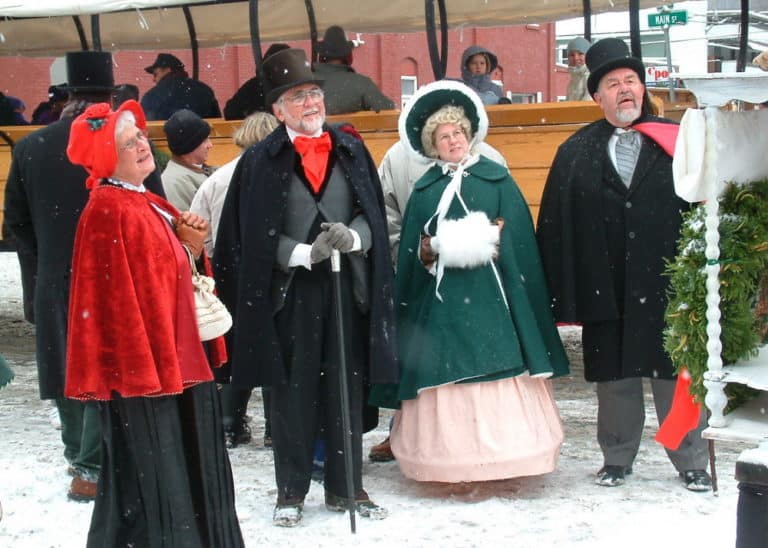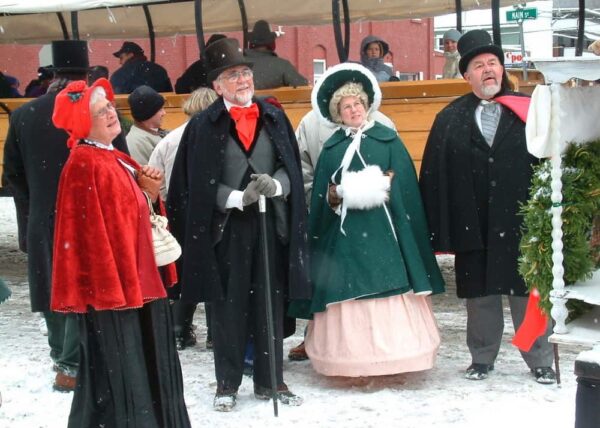 There are few more famous Christmas books than "A Christmas Carol" by Charles Dickens, and, in early December, the community of Wellsboro in northern Pennsylvania typically turns back the clock to Christmas in the Victorian era of Dickens.
In 2022, the city will be celebrating this annual festival on December 3, but please check the schedule for currently scheduled events.
To find out more about the great things going on here during Christmas in Pennsylvania, check out the event's website.
Hersheypark's Christmas Candylane in Hershey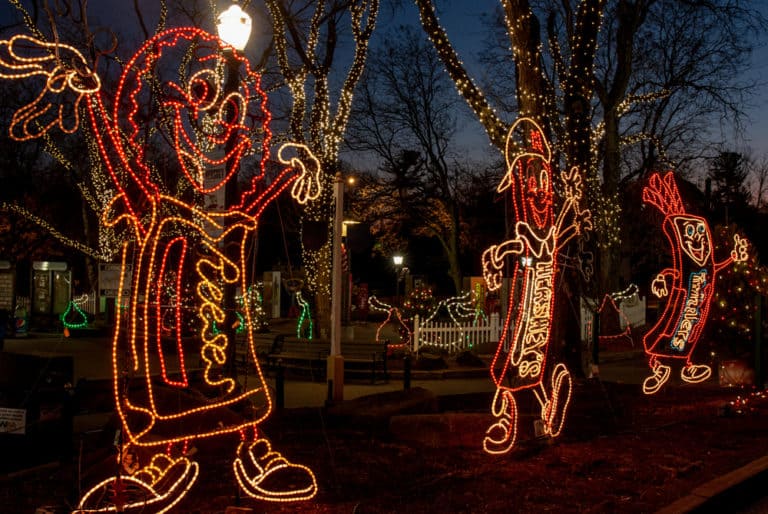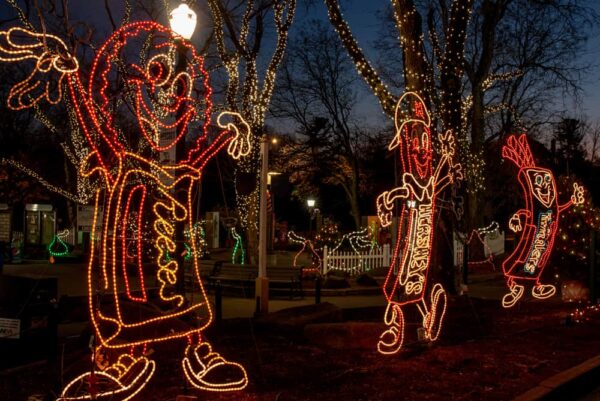 Featuring more than two million lights, Christmas Candylane at Hersheypark is a great place to get in the holiday spirit and one of my favorite places to experience Christmas in the Harrisburg area.
Whether you want to ride some of the park's rides or simply gaze at the beautiful lights, there's something for everyone to enjoy at the park.
I'm honestly not a huge fan of amusement parks, but I really enjoy visiting Hersheypark at Christmas time for the wonderful displays, sounds, and smells. Christmas Candylane is open November 11, 2022, – January 3, 2023.
It's a Wonderful Life Festival in Indiana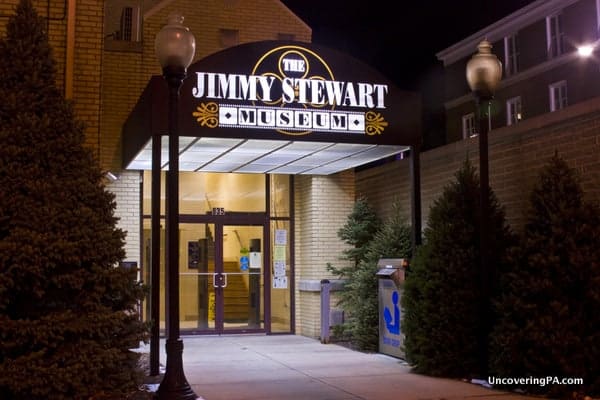 Of all the Christmas movies ever made, one of the most classic is "It's a Wonderful Life" starting Indiana, Pennsylvania-native Jimmy Stewart.
Today, Stewart's hometown is home to The Jimmy Stewart Museum. Located in the heart of downtown Indiana, the museum really ramps up at Christmas time as visitors come to learn about not just Stewart's famous Christmas movie, but his entire life and career.
Since the museum is located in downtown Indiana, checking out the rest of the area is quite easy. Many of the shops downtown are decorated for the holidays, making Indiana a great Christmas destination.
Each weekend during the holiday season, there are events happening throughout the downtown area.
Christmas in Downtown Bethlehem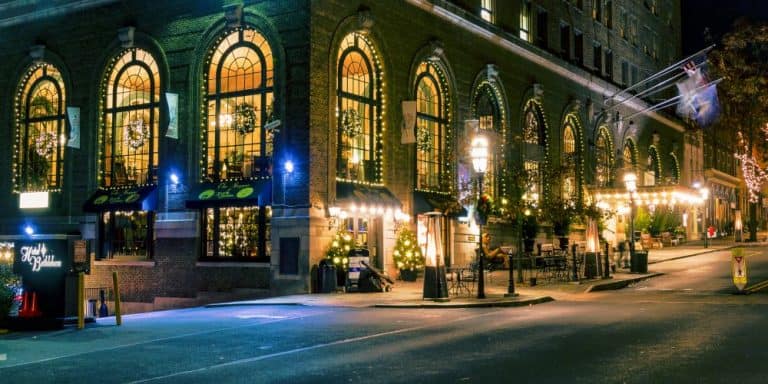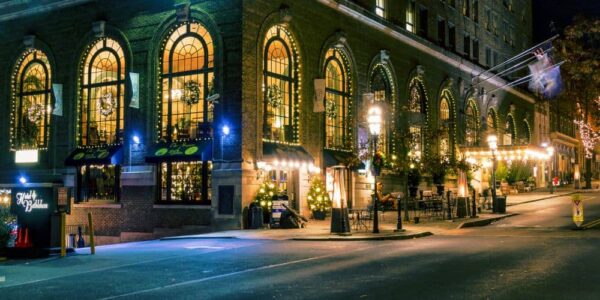 Bethlehem is one of the most heralded Christmas destinations in Pennsylvania and is known as "Christmas City USA." However, when I first visited a few years ago, I was left quite underwhelmed with their well-known Christkindlmarkt.
Fortunately, after visiting the market, though, I headed into downtown Bethlehem, and I discovered a quaint small town that screamed "Christmas City USA."
The shops in the downtown area feature a wide variety of items, making it a great place to do your Christmas shopping. Even better, there is a small, traditional Christkindlmarkt called "Christmas City Village" in the downtown area. The village is open from Thursdays-Sundays from November 10 through December 24, 2022.
There are also other events happening downtown throughout the season.
So, while you might want to skip the expensive and inauthentic Christkindlmarkt, check out our top picks for things to do in Bethlehem during the holiday season.
Kraynak's Christmas Display in Hermitage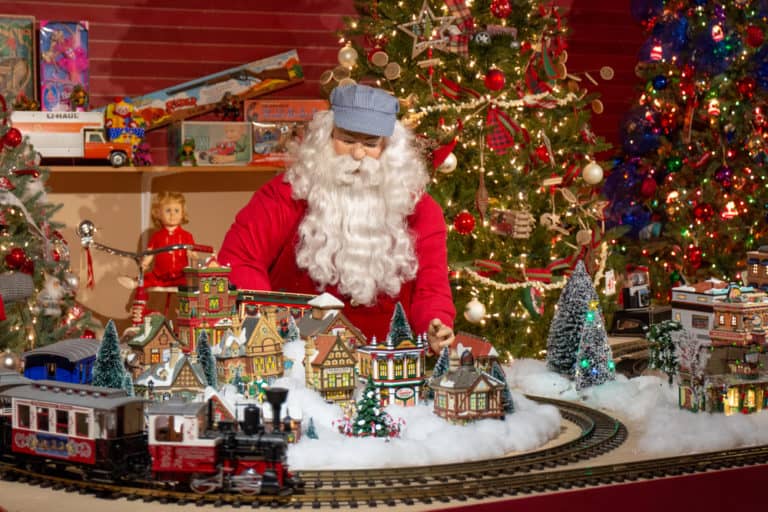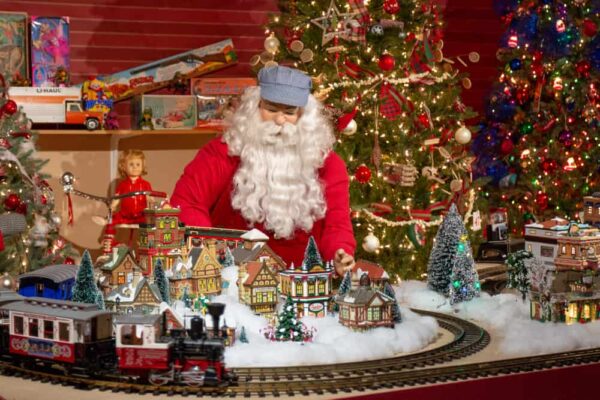 Every year since 1949, one of the most popular Christmas attractions in PA has been at Kraynak's in Hermitage.
Kraynak's is a home and garden store that goes all out for the holiday season. Each year, they set aside a portion of their store for a grand walk-through display that attracts people from all over the region.
Their Christmas display is located in a 300-foot walkway and features a variety of holiday scenes including a life-size nativity set, whimsical cartoonish displays, and Santa's workshop.
Kraynak's Christmas Display is open daily from early September through December.
Wanamaker Organ in Philadelphia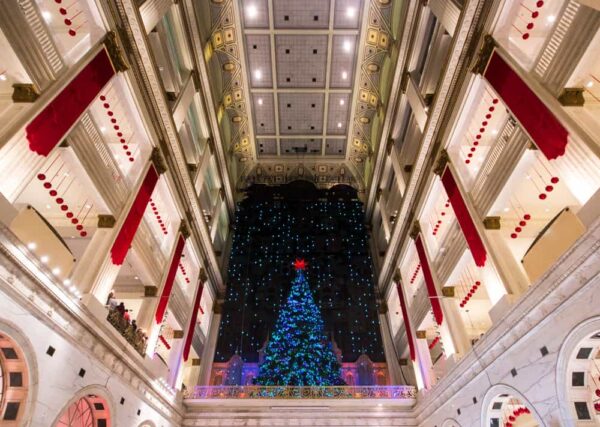 Located inside of the Macy's Department Store across the street from Philadelphia's City Hall, the Wanamaker Organ is the largest, functional pipe organ in the world. During the year, it puts on daily concerts which are simply beautiful.
However, during the Christmas season, they turn it up a notch with Christmas carols and a wonderful light show, all in the atrium of the department store. Make sure you visit for the noon show Monday-Saturday, as the Wanamaker Organ puts on a live performance after the completion of the light show.
When you visit, it's also worth heading upstairs to the 3rd floor Dickens Village, where you can walk through some of the most memorable seasons from "A Christmas Carol." I was really impressed with the effort put into recreating the details of this classic story.
Events in the store run from November 29 through the end of the year. (Note: At this time, it appears there will be live shows in 2022, but please double check before you head out.)
Christmas Magic in York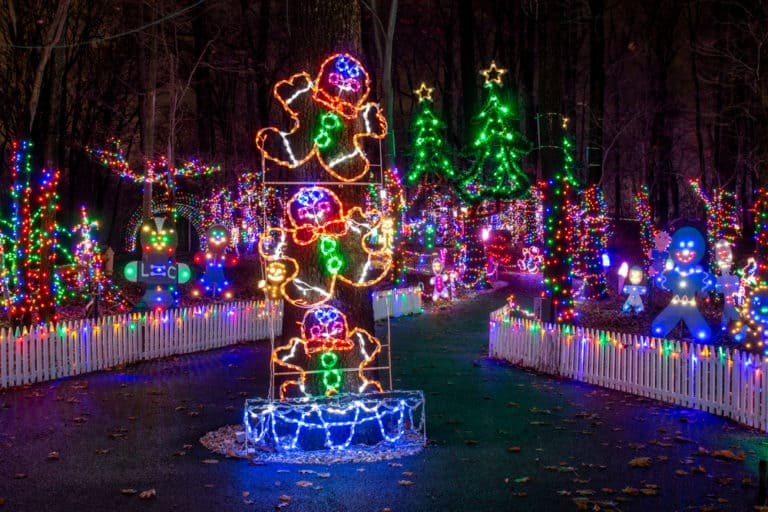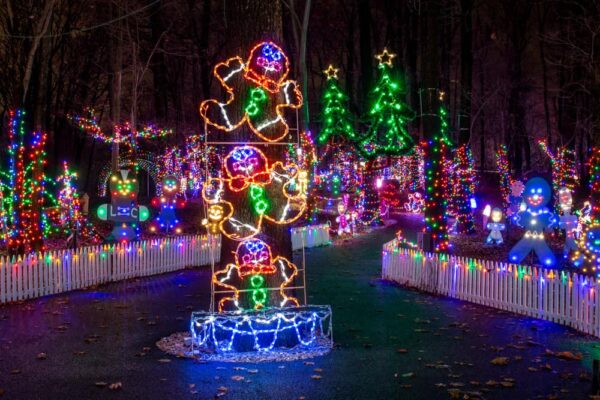 Held every year in York County's Rocky Ridge Park, Christmas Magic is a holiday experience that shouldn't be missed as it's one of the best displays of Christmas lights in PA.
There is a half-mile walking trail around the park that takes visitors past nearly 600,000 Christmas lights showcasing a variety of scenes and themes. There are also visits with Santa, a model train, and a synchronized light show.
Christmas Magic is open November 25 through December 30, 2022.
Christmas at the Cathedral of Learning in Pittsburgh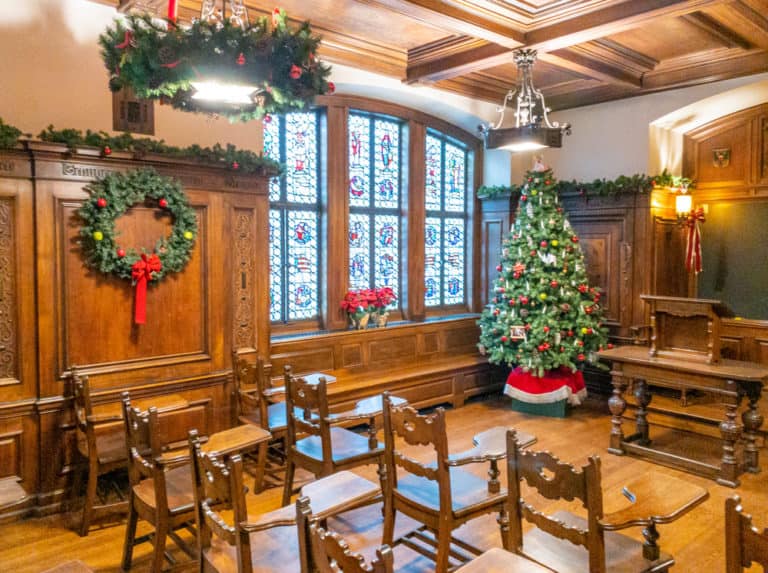 Note: The Cathedral of Learning will host an in-person Holiday Open House on December 4, 2022 from 12-4pm.
The Cathedral of Learning is located on the campus of the University of Pittsburgh. While this is a great year-round attraction, many of the building's Nationality Rooms are decorated for the holiday season.
These rooms, which are set up throughout the year to highlight different cultures that have sent immigrants to Pittsburgh, are decorated with traditional holiday decorations for each of the countries. This is a great way to explore holiday traditions around the world without having to leave Pennsylvania.
Longwood Gardens in Kennett Square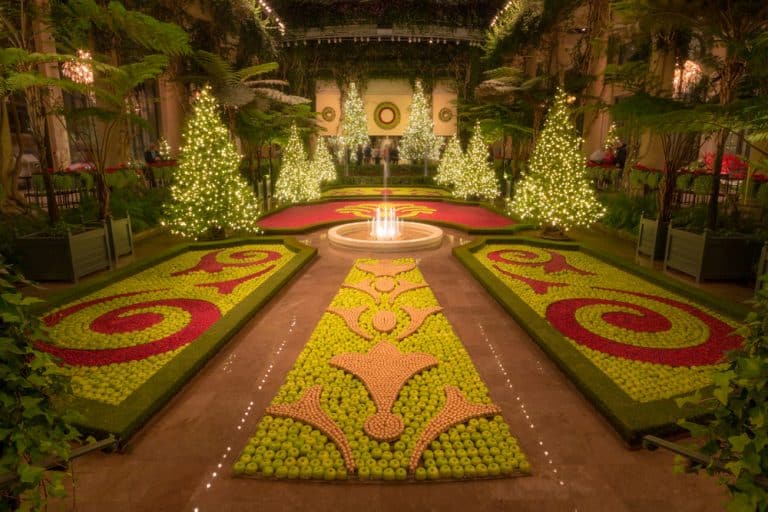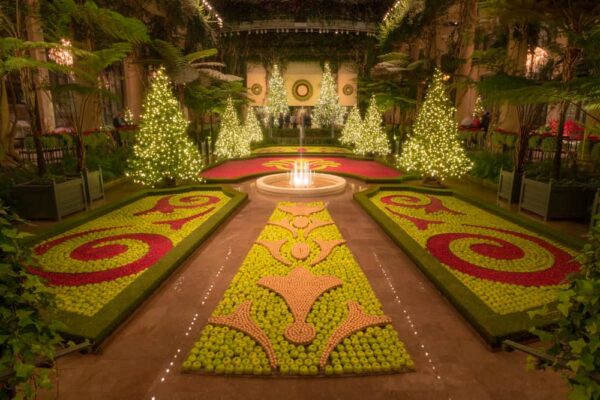 Longwood Gardens is one of the most beautiful gardens in the entire country, and during the holiday season, it gets all dolled up for Christmas. Outside, 500,000 lights brighten up the gardens, while fountains dance to the sounds of Christmas music. Inside, rooms are set up with a variety of Christmas trees and other holiday displays.
While the crowds might be a bit crazy, a stroll through Longwood Gardens is sure to put you in the Christmas spirit.
"A Longwood Christmas", as the show is called, runs from November 18, 2022, through January 8, 2023.
Koziar's Christmas Village Near Reading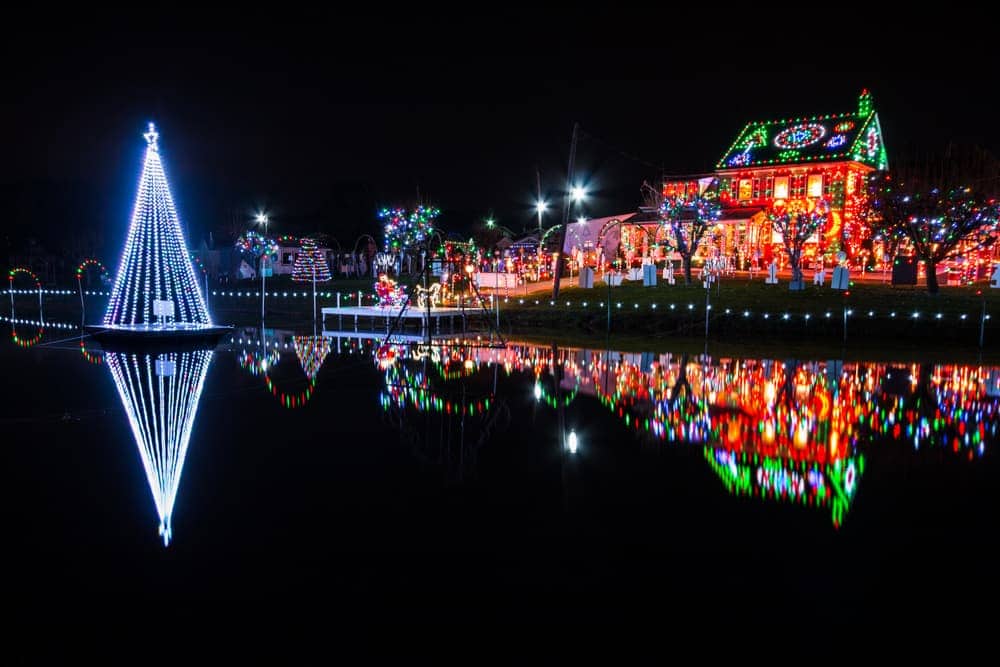 Started in 1948 for the enjoyment of the Koziar family, Koziar's Christmas Village has grown into one of Pennsylvania's best Christmas destinations.
The lights and displays at Koziar's are quite intricate and feature everything from an outdoor model train to scenes from various Christmas stories. Millions of lights are strung up throughout the village, creating a scene that is simply magical.
This is a great Christmas in PA destination for kids because there is always something new and exciting around the next turn to keep them occupied.
Koziar's Christmas Village will open on November 5, 2022 and runs through January 1, 2023.
Choo Choo Barn in Strasburg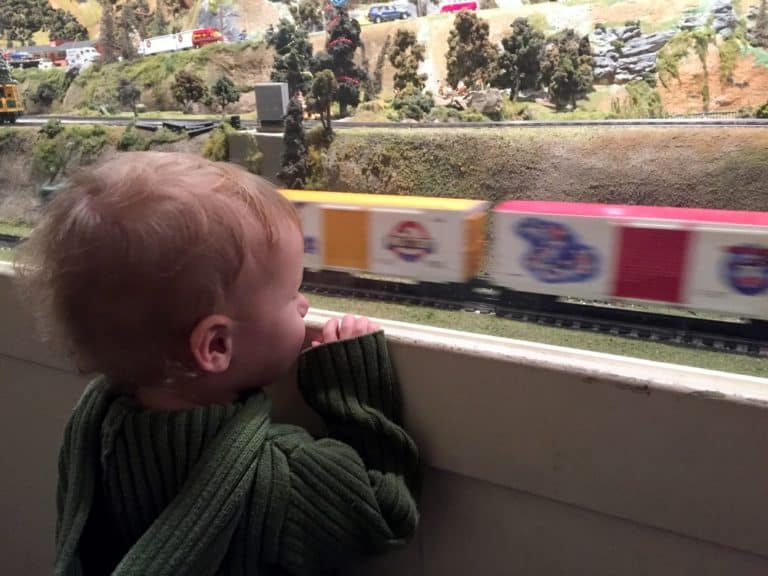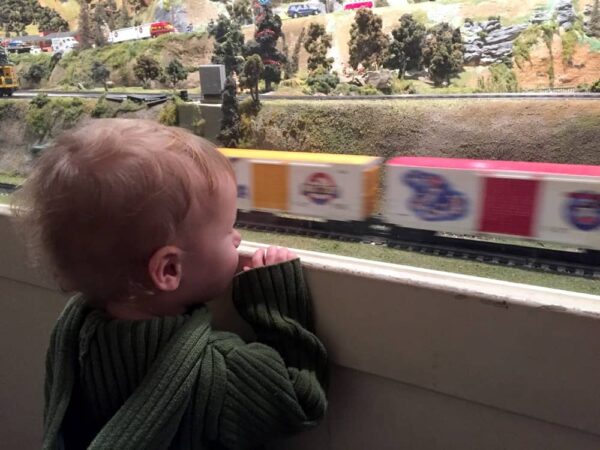 The Choo Choo Barn in Lancaster County is one of the largest model train displays in Pennsylvania and one of the few that is open year-round.
Each holiday season, the display takes on a holiday feel as decorations are added to turn the village surrounding the train into a winter wonderland. Walking around this great display is a surefire way to put the entire family in the Christmas spirit.
Winter Flower Show at Phipps Conservatory in Pittsburgh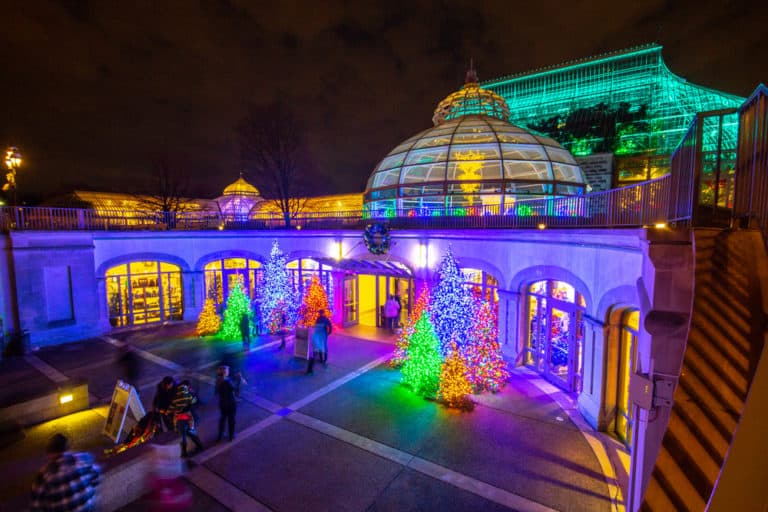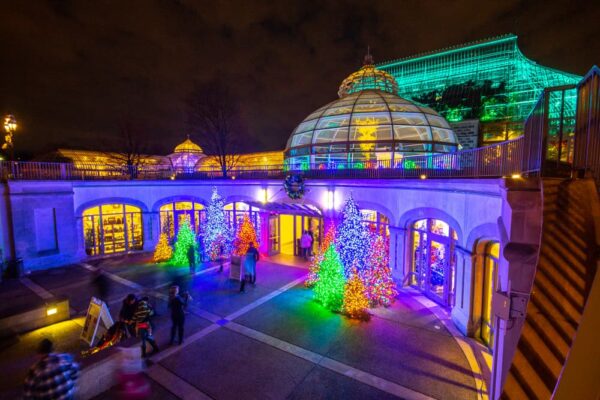 Phipps Conservatory is a beautiful destination throughout the year, but their holiday season display really kicks things up a notch.
Known as the Winter Flower Show, this event combines the beautiful plants you can expect to see at Phipps year-round with incredible holiday decorations. These decorations are both traditional and whimsical.
Phipps' Winter Flower Show is open from November 18, 2022, through January 8, 2023.
Winter Light Spectacular in Allentown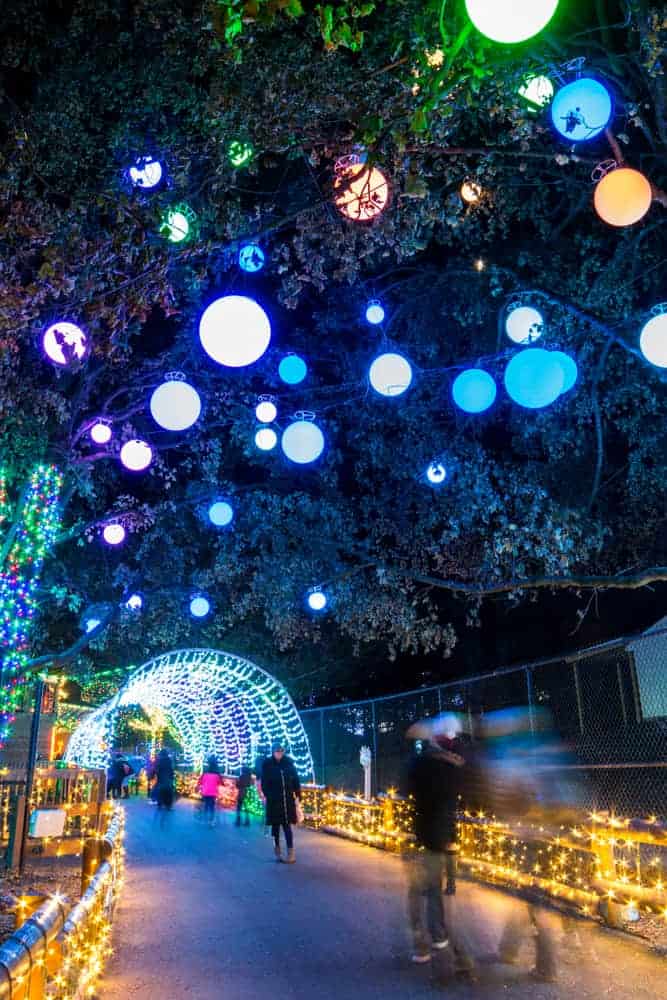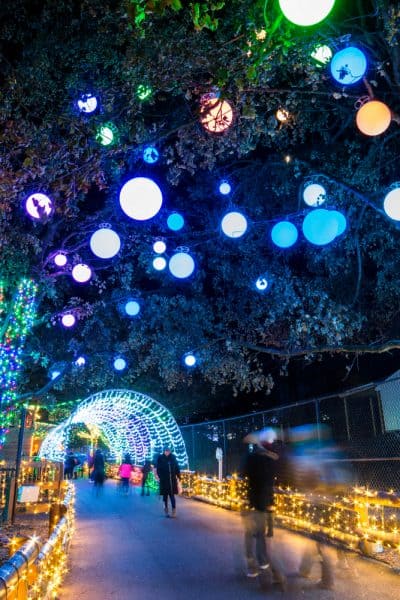 Each evening during the holiday season, the Lehigh Valley Zoo turns itself into a winter wonderland known as the Winter Light Spectacular. While the animals are sleeping, visitors can walk through the grounds and enjoy over a million twinkling lights set up in a variety of festive displays.
These displays are intricately done and are sure to entertain everyone in the family. There are even princess shows and visits with Santa throughout the event.
The Winter Light Spectacular is open from November 11, 2022 through January 1, 2023.
Christmas at the PA Capitol in Harrisburg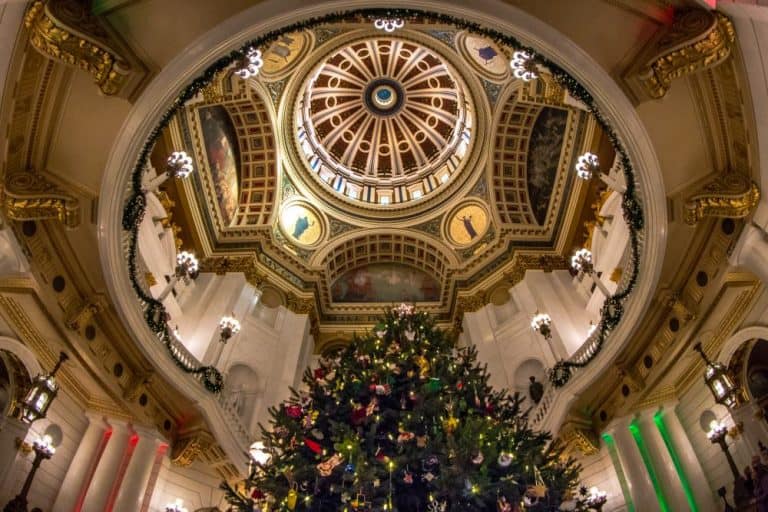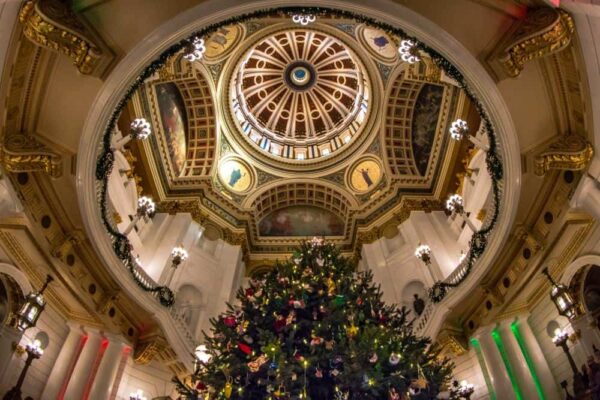 The Pennsylvania Capitol in Harrisburg is already one of the country's most stunning state capitol buildings. However, it really comes to life in time for Christmas in PA.
Outside on the Capitol's steps, there is a beautiful tree, and the lights shining on the building at nighttime are often red and green.
Inside, the main rotunda of the building is incredibly decorated for the season with holiday decorations adorning many of the areas of the building. In the middle of the rotunda, there is a giant Christmas tree.
If you're lucky, you might even hear a festive performance from one of the many groups that are invited to perform at the Capitol each holiday season. (Note: It is unclear whether performances will occur in 2022 although the Capitol is open for guided touring in limited sized groups.)
Olde Time Christmas in Jim Thorpe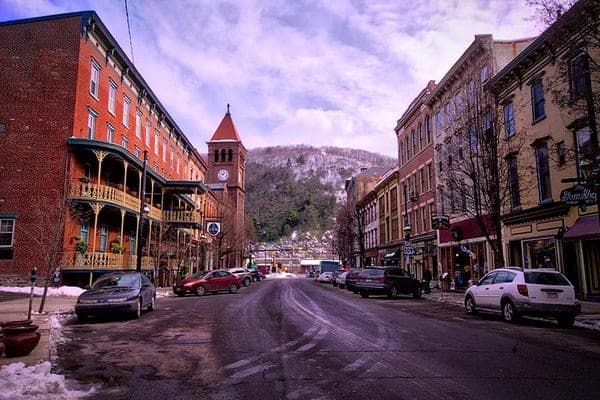 The Carbon County borough of Jim Thorpe is worth visiting any time of the year because there are so many things to do here. However, at Christmas time the town turns itself into an old-time Christmas village.
For the 2022 season, the town is hosting the village for the first, second, and third weekends in December. It is one of the most beautiful and festive in all of Pennsylvania. There are also many great local shops you can browse for gifts while visiting.
There are few places in the state that can compete with the quaint Christmas atmosphere of Jim Thorpe, Pennsylvania.
Daffin's Chocolate Kingdom in Sharon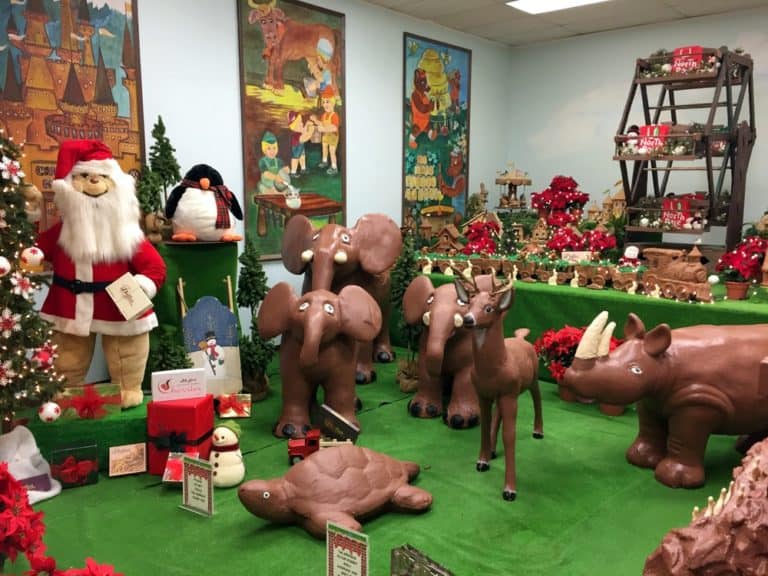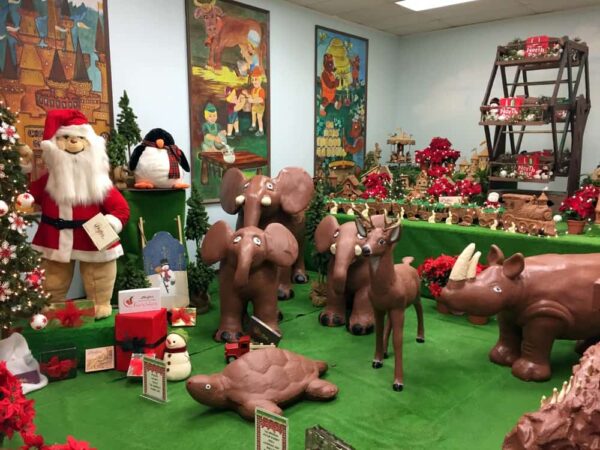 Located in Sharon, PA, Daffin's Chocolate Kingdom is a chocolate lover's dream come true. Not only does this large store produce their own delicious chocolates, but they also are home to giant sculptures made from this delicious treat.
During the holiday season, the Chocolate Kingdom at Daffin's takes on a holiday theme with decorations throughout this unique display. There are also many holiday chocolate treats that can be purchased at the store.
Daffin's is open year-round.
Hershey Sweet Lights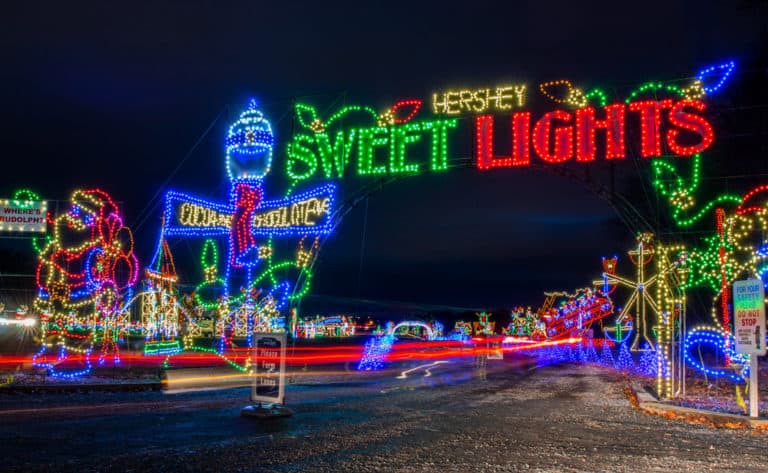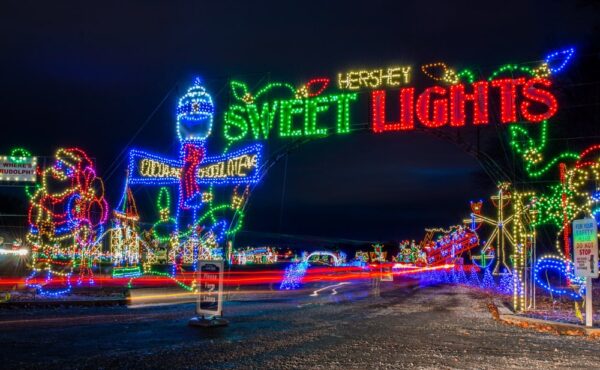 Hershey Sweet Lights is one of the best and one of the largest drive-through Christmas light displays in Pennsylvania.
First opened in 2003, Hershey Sweet Lights is located along a two-mile stretch of roadway behind the Hotel Hershey. Visitors drive through the display and have a chance to see more than 2 million twinkling lights set up in a variety of holiday season displays.
Since there are more than 600 different displays along the route, there's definitely a bit of something for everyone that loves Christmas in Pennsylvania to enjoy.
For the 2021 holiday season, Hershey Sweet Lights is open nightly from November 11, 2022 through January 1, 2023.
Do you have a favorite thing to do during Christmas in Pennsylvania? Let us know in the comments section below!
Looking for even more holiday cheer? Check out our favorite Christmas towns in PA, the best walk-through holiday light displays, and the best things to do in December in Pennsylvania, and
(Article updated in November 2022 to reflect 2022 holiday season operating dates)