Disclosure: This article may contain affiliate links. We will make a small commission from these links if you order something at no additional cost to you.
Thanks to Pennsylvania's long industrial history, the state is filled with communities that have come and gone throughout the years. While many of these ghost towns in PA have completely disappeared, a few still exist in the woods and along the roadways of the state.
While there are plenty of abandoned places in PA, these ghost towns take it to another level with many interesting spots to explore.
Here are a few of my favorite Pennsylvania ghost towns and a bit of the history behind them.
Centralia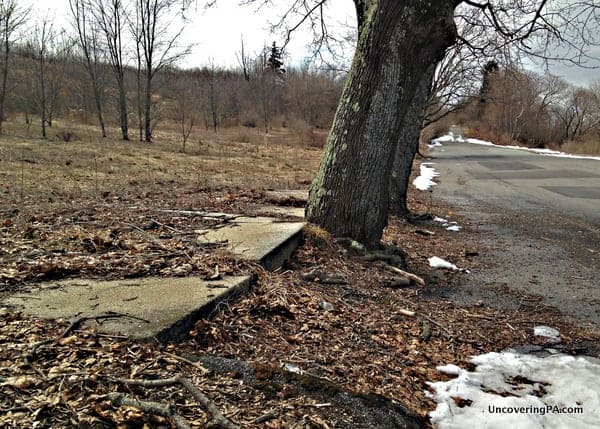 There is probably no ghost town in PA that's more famous than Centralia.
Located in Columbia County in the state's northeastern corner, Centralia was a bustling coal mining community until the coal seam below the borough caught on fire in 1962. Within a few decades, Centralia was nearly abandoned, though a few hearty souls still live there.
While nearly all of the community has been torn down, it's still interesting to drive the city streets and see the curbs, sidewalks, and stairwells that lead nowhere.
Sadly, the famous Graffiti Highway was recently destroyed by the owners of that parcel of land, but the rest of this famous PA ghost town is still worth checking out.
Pithole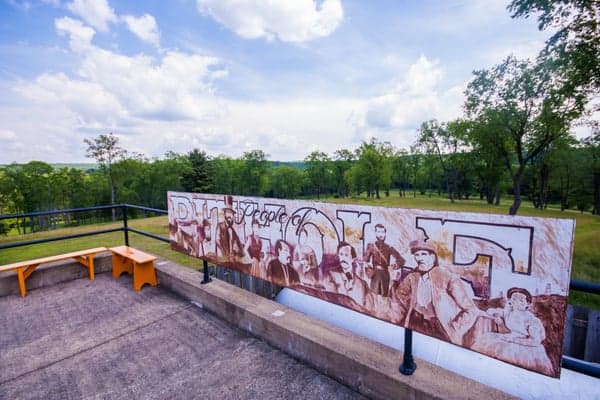 The community of Pithole (Charming name, huh?) was founded during the oil boom in northwestern Pennsylvania.
Pithole was laid out in May 1865 after oil was discovered nearby. Land speculators and would-be oil barons quickly scooped up the land and a town as built around them. By December 1865, 20,000 people called Pithole, PA home.
At its peak, Pithole featured more than 50 hotels, three churches, the world's first oil pipeline, a newspaper, a theater, and a railroad. Pithole became known as a rough and tumble town reminiscent of the communities of the Wild West.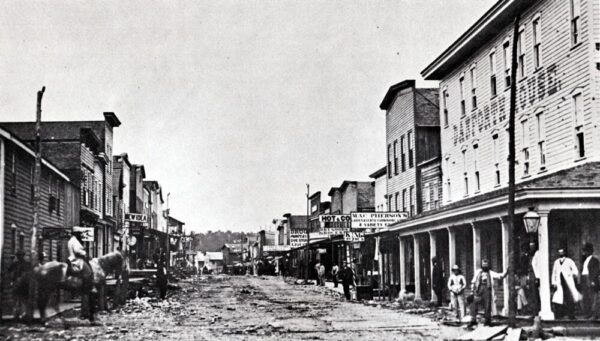 Pithole's history was short-lived, however. As the oil boom began to wane, banks collapsed and a fire hit the community, Pithole's population quickly collapsed with only 2,000 residents in the community by December 1866. By the census of 1870, less than 250 people lived in Pithole.
Today, Pithole is just an empty field near Oil Creek State Park. A visitor center is located at the corner of town which offers a fascinating look at this short-lived community. The old streets of Pithole are regularly mowed, allowing visitors to move through this ghost town.
Scotia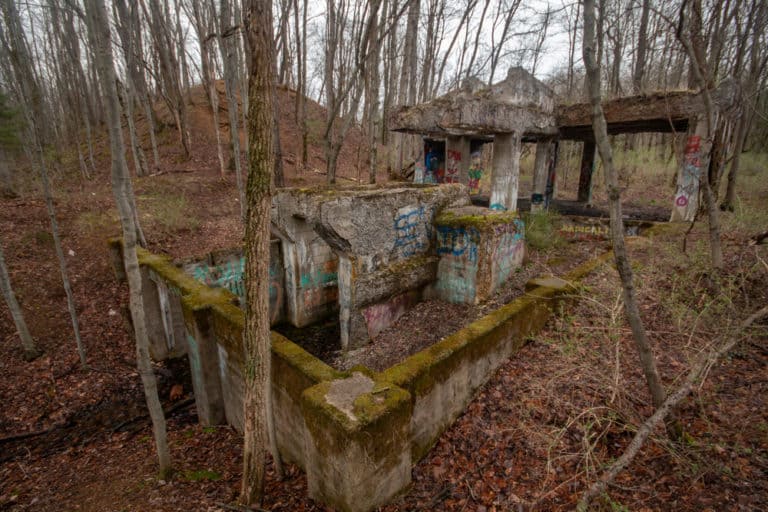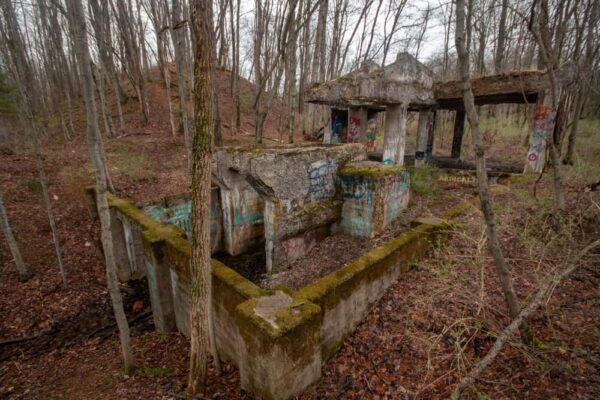 Located near State College, Scotia was once a mining community that supported both the nearby iron industry and, later, Carnegie Steel operations.
Today, the land that was once Scotia has been reclaimed by nature and is now part of State Game Lands 176 in Centre County.
While much of this Pennsylvania ghost town has disappeared, there are still remnants if you know where to look for them. The largest still-remaining area consists of several concrete buildings that once served the mining operations, as well as the old railroad grade.
If you walk through the forested trails of the Scotia Barrens, you might even find more hidden ruins of this ghost town.
Rausch Gap
Rausch Gap is another abandoned Pennsylvania town that got its start as a coal mining community.
Located in Lebanon County near the Appalachian Trail, Rausch Gap was formed in 1828. The community flourished, growing to as many as 1,000 residents, but was gone by 1910.
Today, the ruins of the community can be found in St. Anthony's Wilderness along a great rail trail.
There isn't much left of Rausch Gap, though there are a few building foundations that can be found as well as a cemetery.
Yellow Dog Village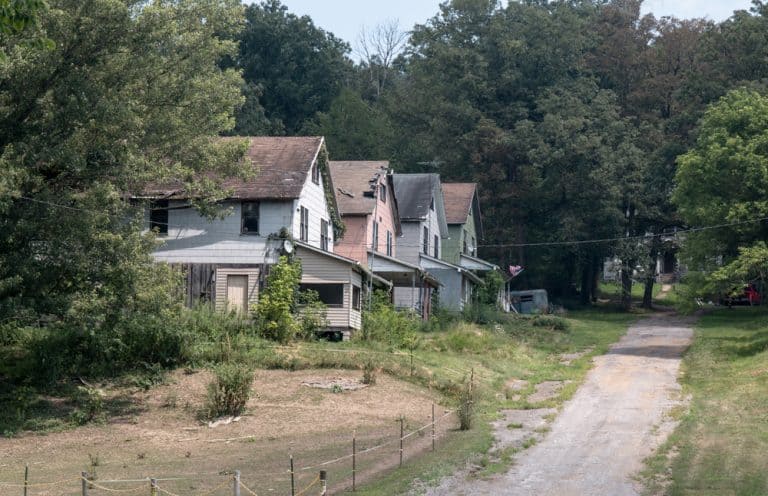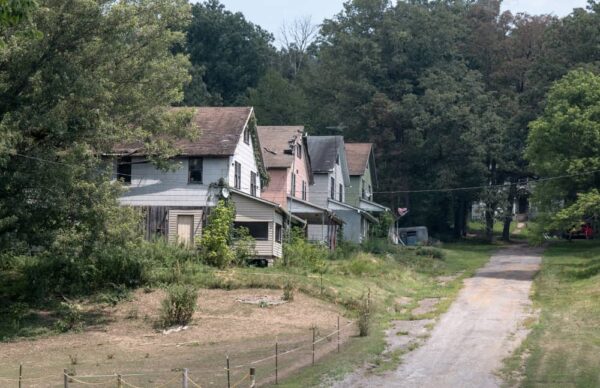 Of all the places on this list, Yellow Dog Village might be the most like what you think of when you think of ghost towns.
Yellow Dog Village was constructed in Armstrong County, Pennsylvania, in the first decades of the 20th century to support the mines that were right outside of town.
Even as the mines closed, the community continued until it finally became abandoned in the early 2000s.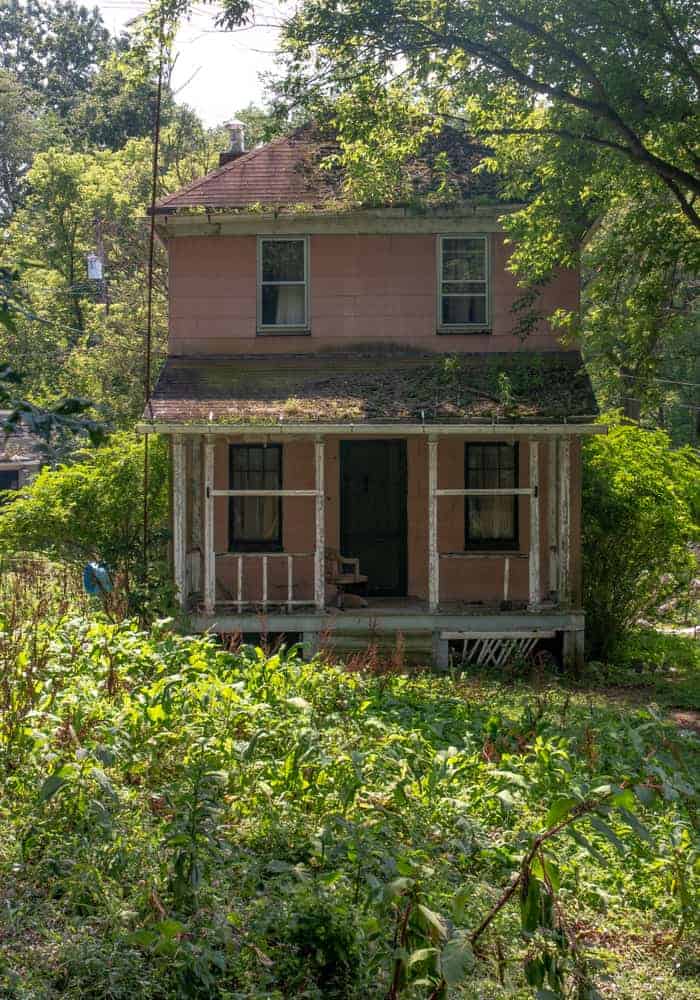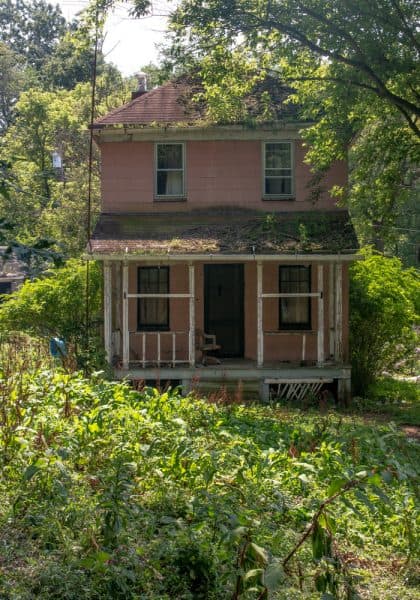 Today, the town's owners are maintaining it as a small farm and allow visitors to come in on select dates to explore the grounds.
Petroleum Centre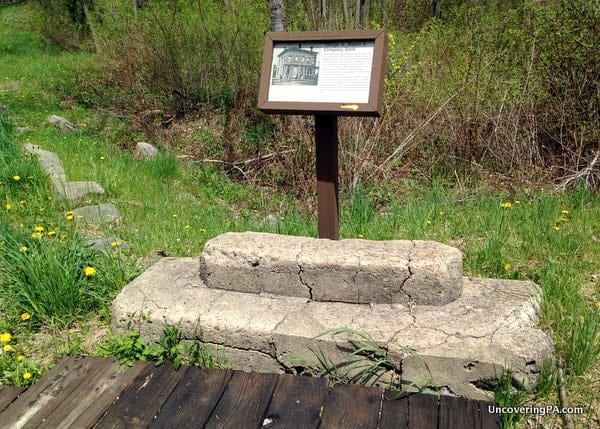 Petroleum Centre is another oil-boom community that once thrived in northwestern Pennsylvania.
Petroleum Centre was founded in 1866 and was once home to as many as 3,000 people. The community even hosted President Ulysses S. Grant in 1871. However, by 1873, the town was essentially abandoned.
Today the land where Petroleum Centre once sat is now part of Oil Creek State Park. The park has created a walking tour around the former center of town that showcases the history of the area.
Sadly, the community has been almost completely lost with only the old bank steps still visible from the road.
Concrete City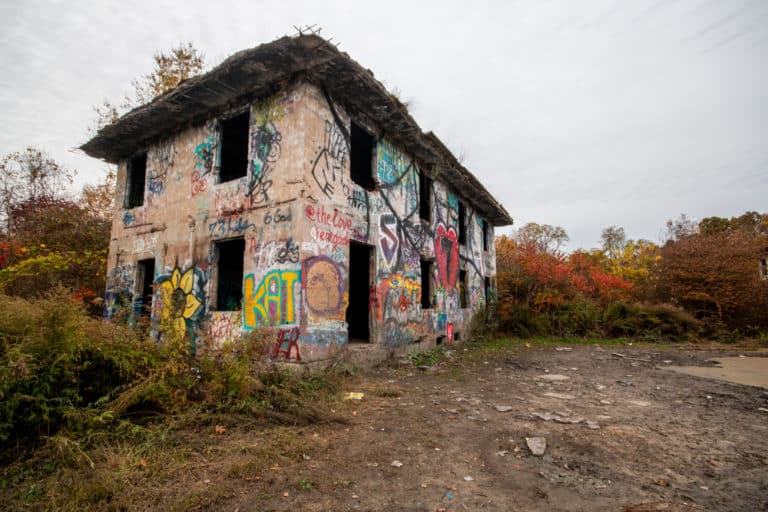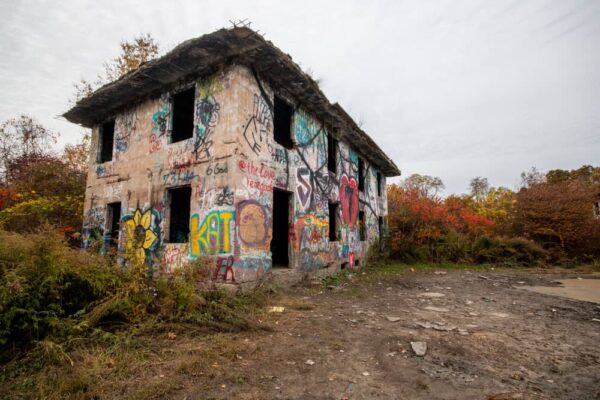 Concrete City is an abandoned town in PA's Luzerne County. It was constructed in the early 20th century as company housing for the DL&W Railroad.
There were a total of 20 duplexes in the community, so 40 carefully selected workers were chosen to move into the homes with their families. In 1924, an attempt was made to demolish the community, but the strong construction made this difficult enough that it was never done.
Today, Concrete City sits abandoned and regularly draws in locals and visitors alike. While I'm unsure of the legality of visiting the site, I do know that people regularly do visit. Proceed at your own caution if you opt to check out this site.
Do you have a favorite Pennsylvania ghost town that we didn't include on this list? Let us know in the comments below.
Looking for more abandoned places to visit? Check out Eastern State Penitentiary in Philly, Carrie Furnace in Pittsburgh, and the Abandoned Pennsylvania Turnpike in Central PA.