Disclosure: This article may contain affiliate links. We will make a small commission from these links if you order something at no additional cost to you.
When I'm exploring PA's many acres of state forest, I always love finding hidden gems, and Hammonds Rocks in Michaux State Forest is one such spot.
While certainly not unknown, most of the people visiting nearby spots like Pole Steeple, Pine Grove Furnace State Park, the Appalachian Trail, and even the abandoned POW camp, have no about this very cool spot only a few miles away. However, those that love exploring are sure to enjoy this beautiful rock outcropping in Cumberland County.
Here's everything you need to know to find this great spot.
How to Find Hammonds Rocks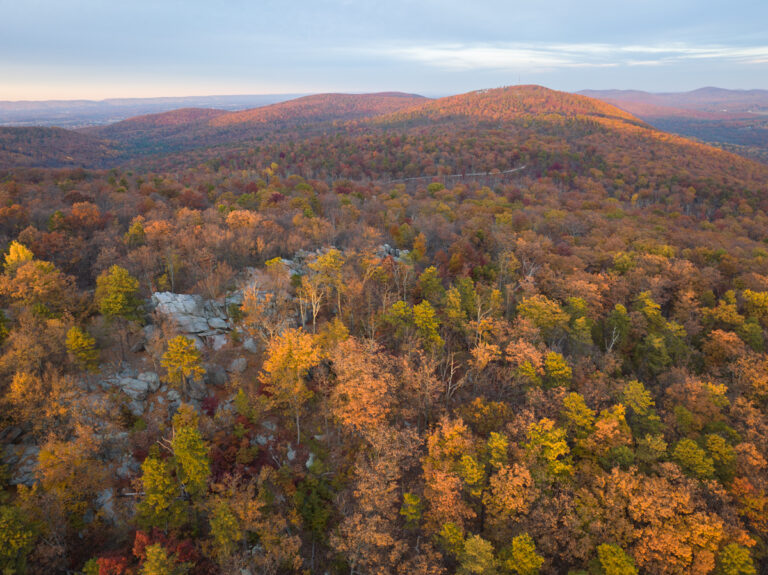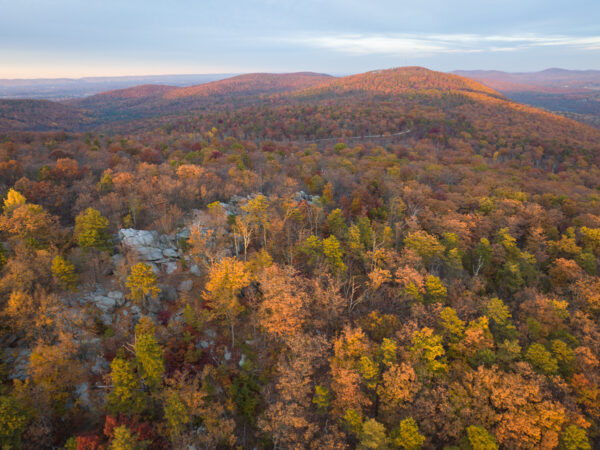 Hammonds Rocks can be reached in one of two ways: driving or hiking.
Driving is by far the most common and easiest way to get to this spot, which is located on the ridgeline high above the lakes in Pine Grove Furnace State Park.
The rocks are located along Ridge Road, a grave road through Michaux State Forest. Ridge Road runs from near Mount Holly Springs to the northeast to Shippensburg Road to the southwest.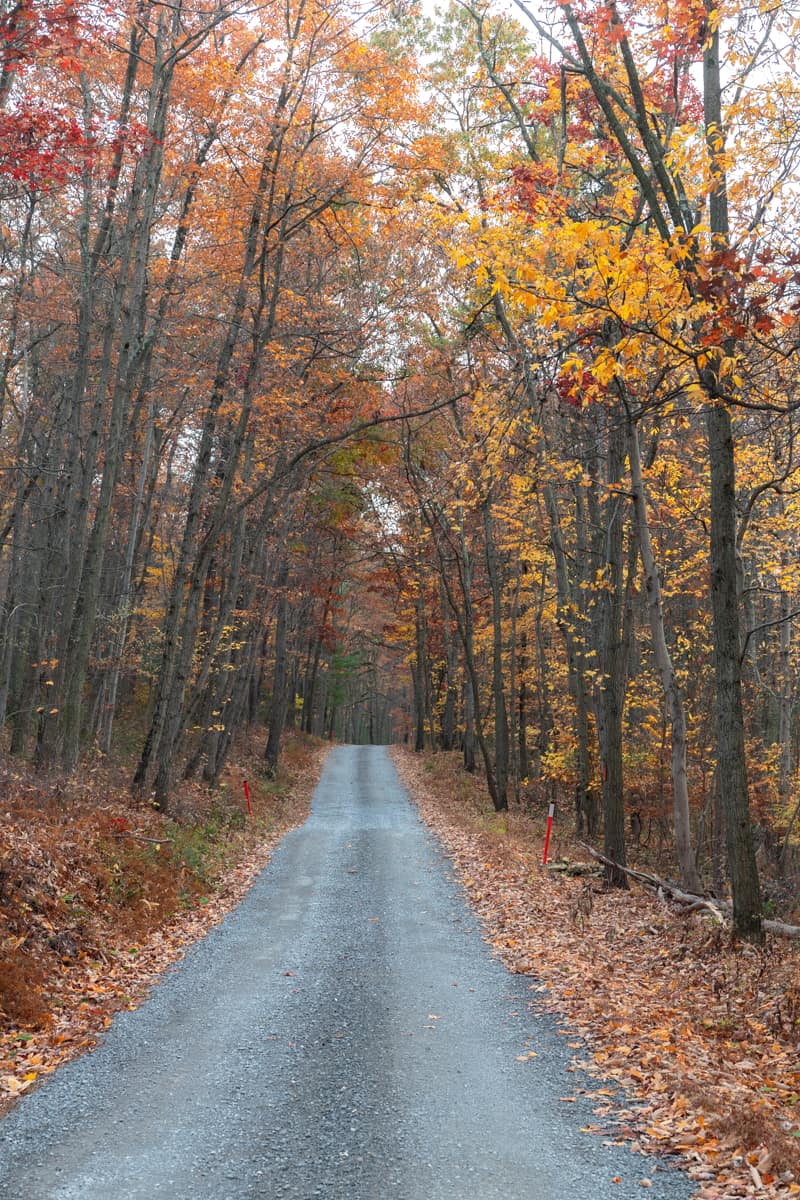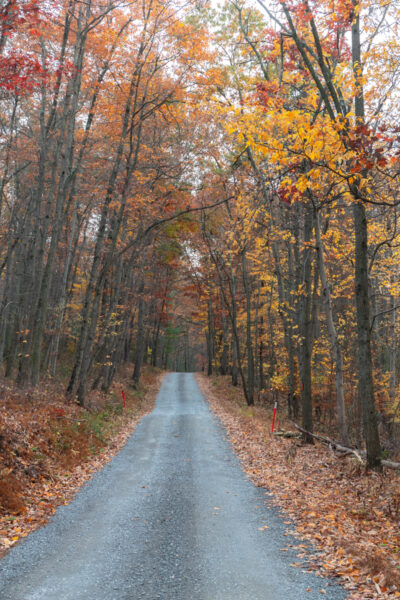 While the portion of this road that I've driven on is in excellent shape and is easily drivable in a standard car, I've only been on Ridge Road between Hammonds Rocks and Cold Springs Road, so I can't attest to the quality of the rest of the road.
Because of this, I recommend driving Cold Springs Road to reach this spot, especially if you are in a car as I've driven the full length of this road without any issue in my sedan (most recently in October 2022). The only thing worth noting is that the road can be narrow in spots, so passing may be a challenge along certain portions of the road.
It should also be noted that the gravel roads in Michaux State Forest aren't maintained in the winter, so make sure there is no chance of snow or ice before setting out to visit Hammonds Rocks.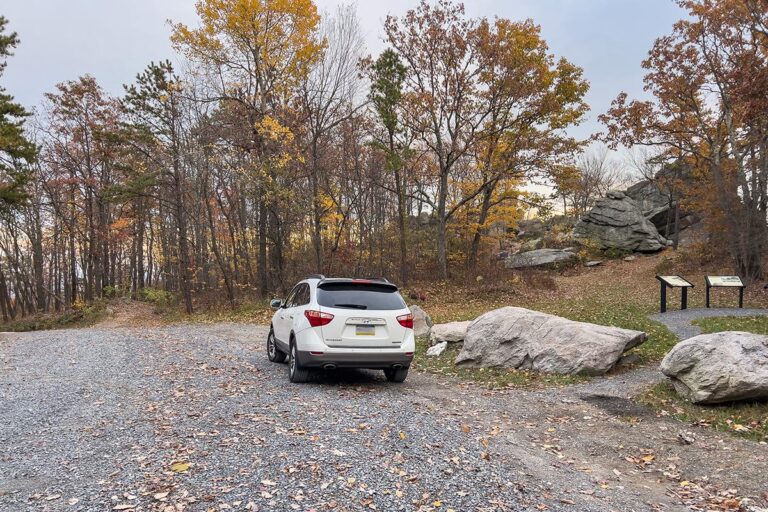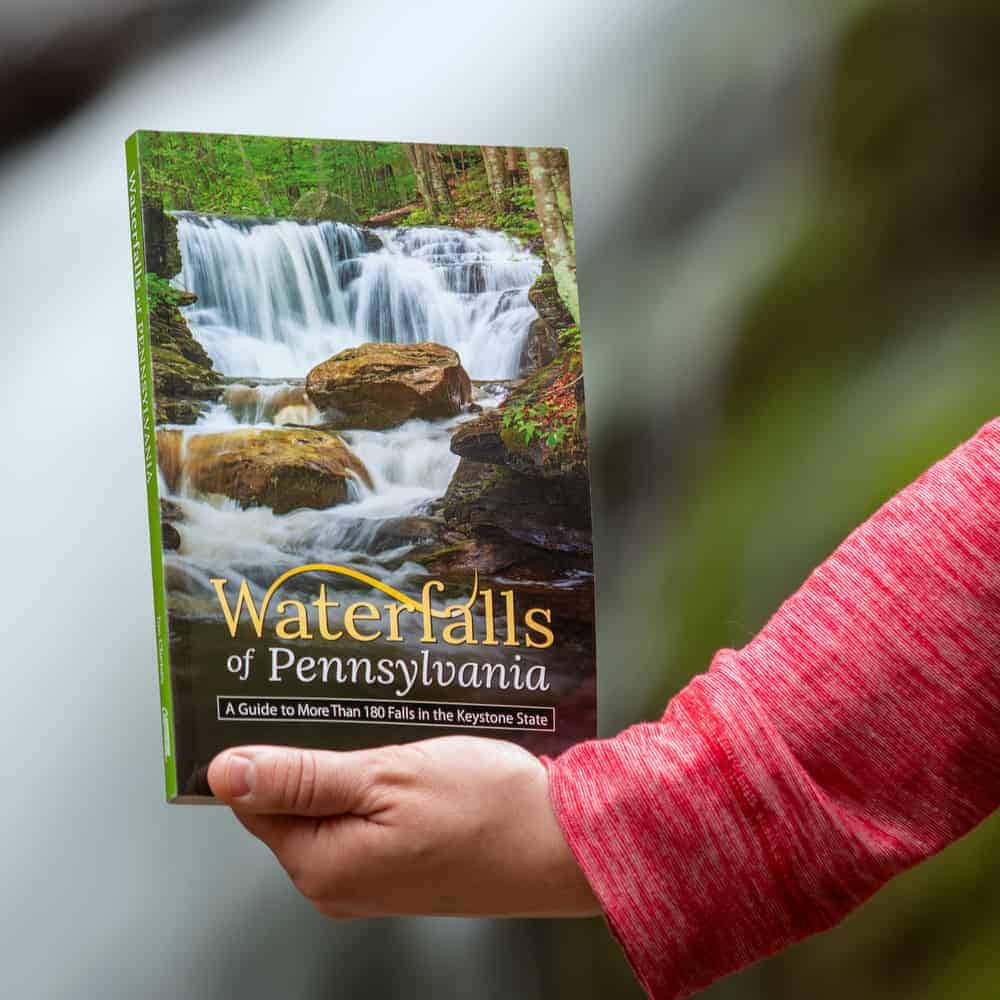 "Waterfalls of Pennsylvania" by Jim Cheney
If you love PA waterfalls, you won't want to miss this waterfall book from Jim Cheney, author of Uncovering PA, featuring more than 180 great waterfalls. Order it now on Bookshop.org or Amazon.
No matter how you drive to Hammonds Rocks, it can be found along Ridge Road at the following coordinates: 40.068567, -77.249120.
There is a pull-off here big enough for a few cars, and you'll notice a few information signs here as well.
You can also hike to Hammonds Rocks if you wanted to, though, having never taken this trail, I can't attest to its condition or what the hike is like. If you want to consider hiking this 6.6-mile trail, you can find out more here.
[Click here for information on how to use the coordinates in this article to find your destination.]
Visiting Hammonds Rocks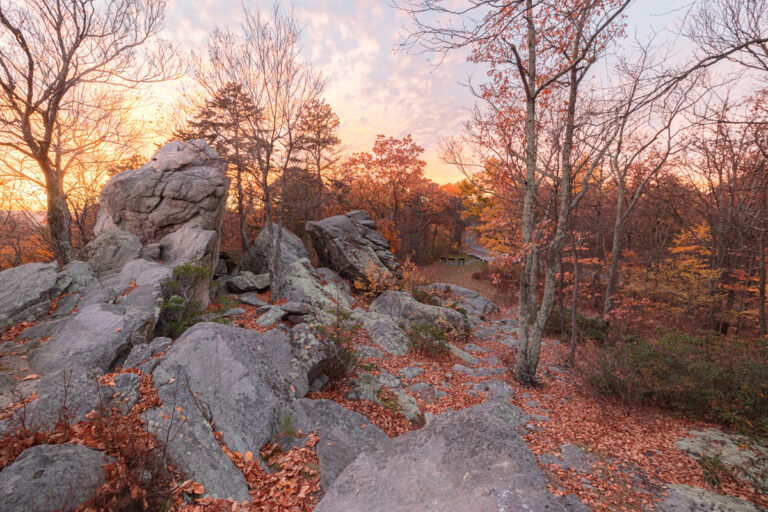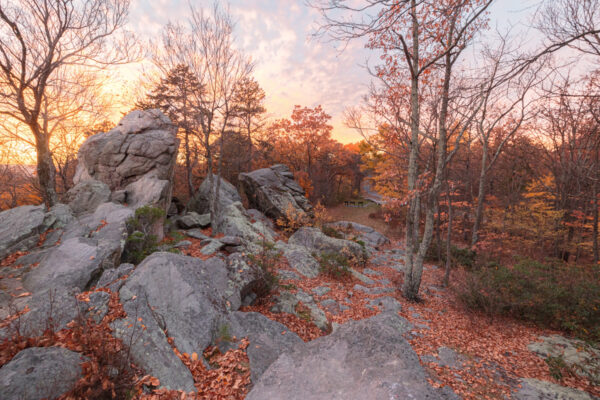 Hammonds Rocks is visible from the road, though you'll need to walk about 100 feet across flat terrain to reach the start of the outcropping.
Before you do, though, make sure to take a minute to look at the information signs near the parking area that offer some nice historic and geologic information about the site.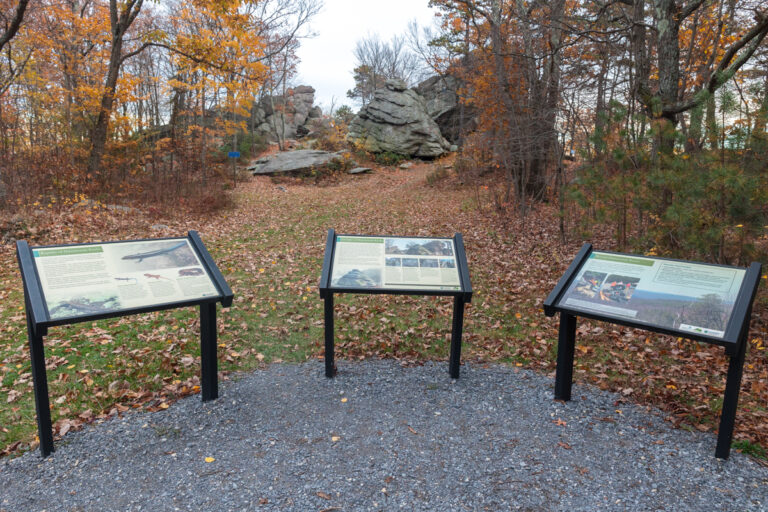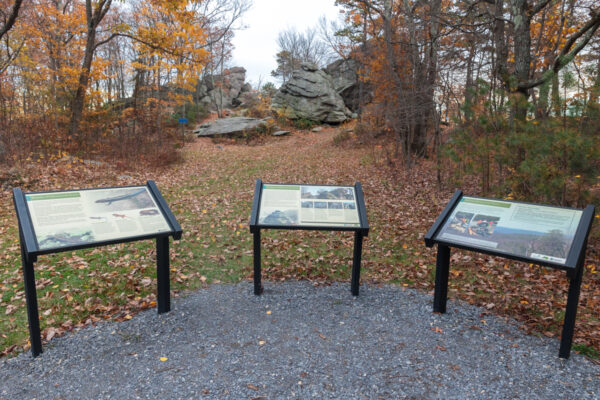 Hammonds Rocks is about 400 feet in length and features a lot of interesting places to climb and explore. That being said, you can also see a lot of the best spots without doing any climbing as there are short paths through the site.
In the middle of Hammonds Rocks, you'll see two pinnacles that reach about around 15-20 feet above the surrounding landscape. This is a popular area for climbing, but they also make for striking sights as well.
There are also several spots on the rocks where you can see limited views of the surrounding hillsides. And, while I wouldn't call these among the best overlooks in Pennsylvania, they are still quite nice to see if you are visiting the area.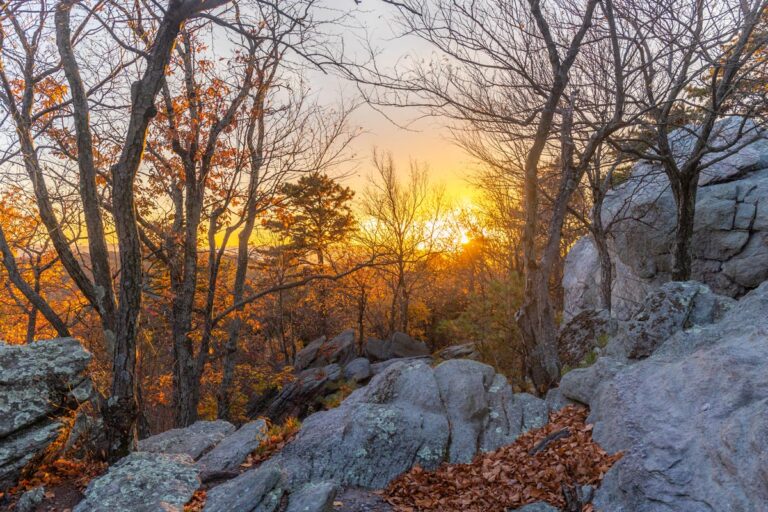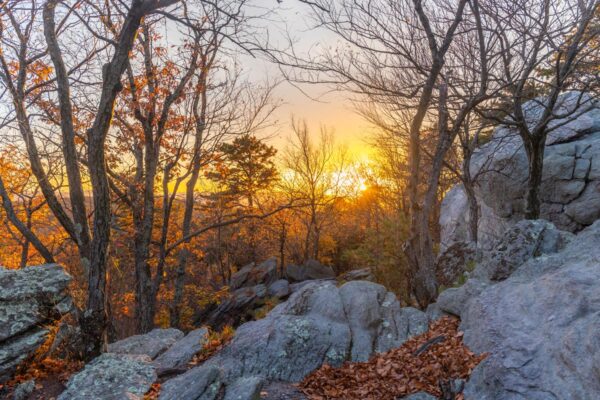 Ultimately, the fun here is just climbing around and enjoying the beauty and unique shapes of the rocks. And, even if you aren't a rock climber, you can still have a ton of fun at this beautiful spot.
That's what's brought me back several times over the years.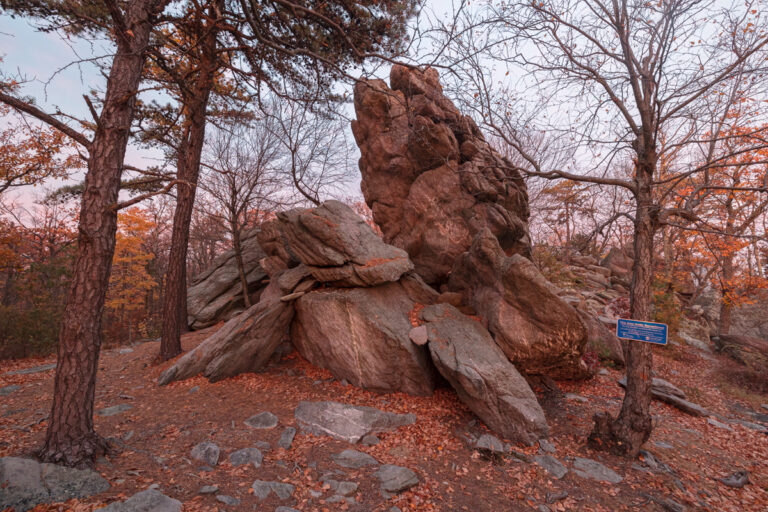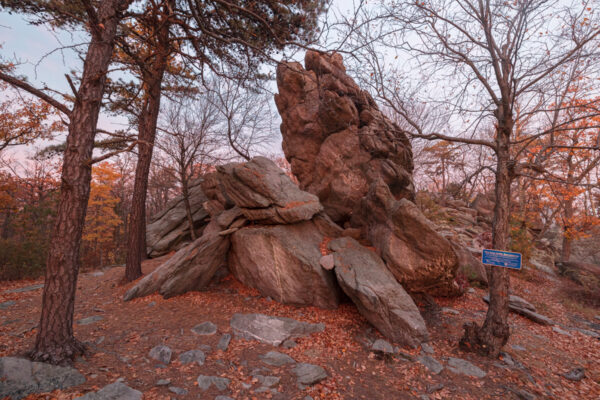 I actually first visited Hammonds Rocks several years ago while helping to plan the first Graffiti Busters project with the Pennsylvania Parks and Forest Foundation. At the time, the rocks were covered in graffiti and trash, which created quite a monumental project for us to tackle.
And while the problem here hasn't been solved and graffiti still pops up every now and again, I was happy to see during my later visits that the rocks were much cleaner than they had been prior to our initial work day.
Make sure to leave the site as good or better than you found it when you visit.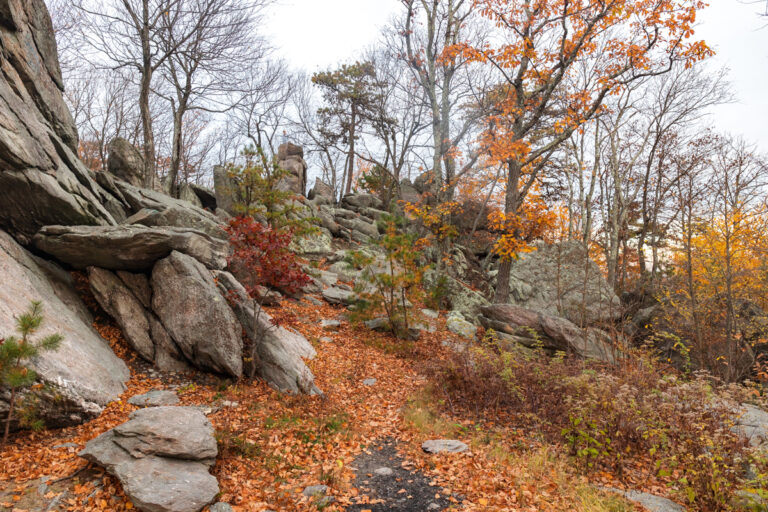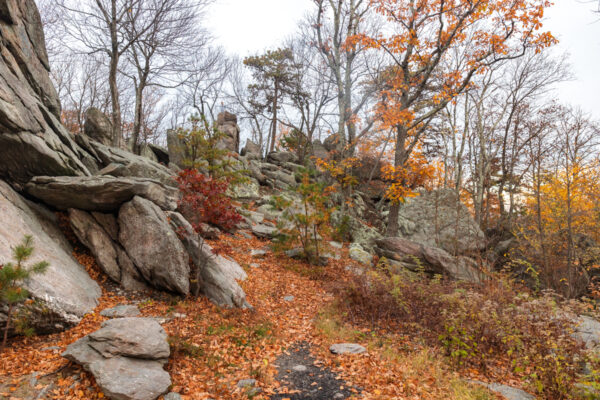 Overall, Hammonds Rocks is a really fun spot to visit in Michaux State Forest, and certainly a great addition to any itinerary featuring the many other great spots in and around the forest.
Looking for even more places to visit nearby? Check out the Appalachian Trail Museum, my favorite things to do in Gettysburg, and Caledonia Falls.