Disclosure: This article may contain affiliate links. We will make a small commission from these links if you order something at no additional cost to you.
Throughout my travels around Pennsylvania, I've been fortunate enough to visit many fantastic Lancaster Breweries. There are roughly two dozen breweries in Lancaster County, PA, and I've made it my quest to visit each of these over time.
However, while I haven't been to every Lancaster County Breweries yet, I've had a chance to check out a good number of them in my quest.
Here are a few of my favorite Lancaster Breweries, so far.
Spring House Brewing Company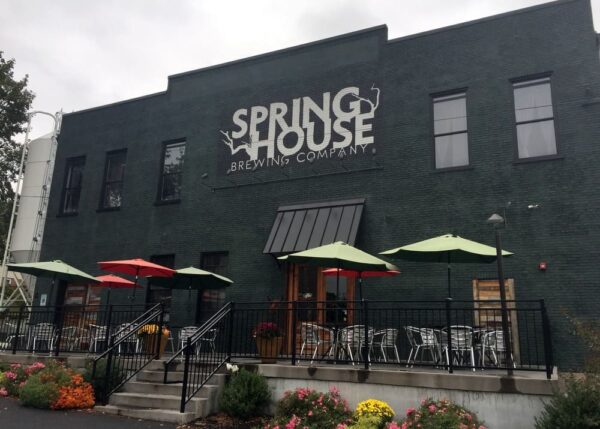 Spring House Brewing Company has two locations in the county. Their main location can be found just outside of downtown Lancaster, and they also have a tasting room on Lancaster's West King Street.
Having visited both locations in the past, they both have a great atmosphere, though the downtown tasting room is definitely both more intimate and a bit noisier.
Spring House is one of the best breweries in Lancaster, PA, and you can't really go wrong with any of their beers.
During my visits, I've had a chance to try several of their IPAs, a few pale ales, and their pumpkin beer. Each was really quite good, and I can't wait to visit again to try even more of their great beer.
Wacker Brewing Company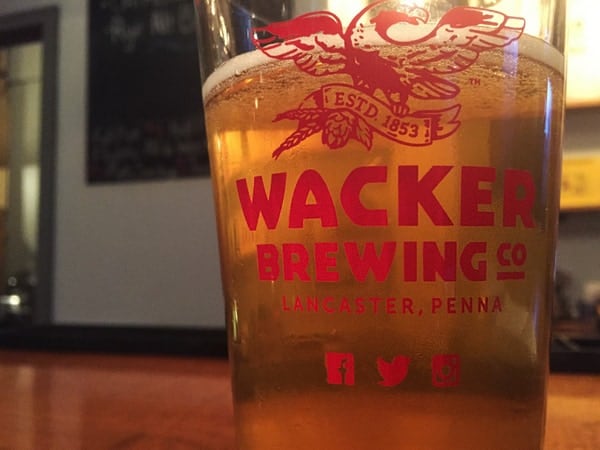 Wacker Brewing Company is located in an old tobacco warehouse on the outskirts of downtown Lancaster. Opened in 2014, Wacker Brewing took the name of a historic brewery in the city that closed down in the 1950s.
Today's Wacker Brewing draws on the rich tradition of German brewing in the region and primarily crafts traditional German styles of beer, though they don't adhere strictly to the German purity laws, giving them a bit of opportunity to explore some unique flavors.
If you are the type of person who prefers pilsners and dunkels to IPAs and sours, Wacker Brewing should definitely be on your list of must-visit breweries in Lancaster, PA.
Moo-Duck Brewery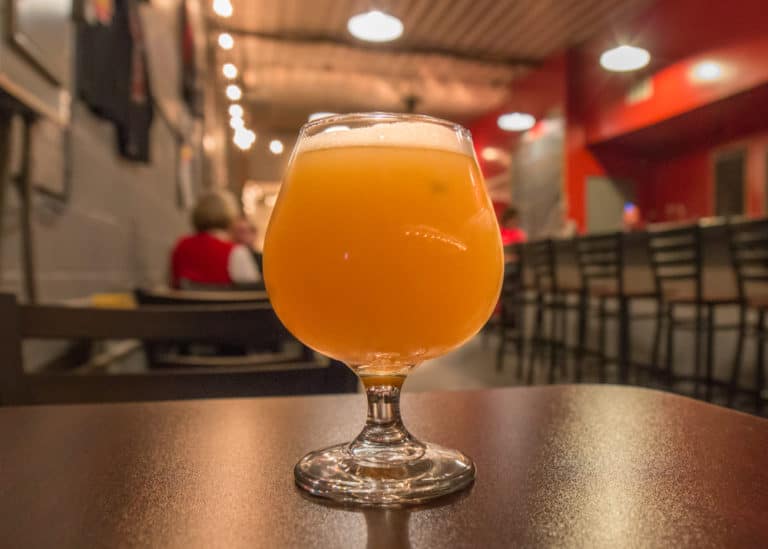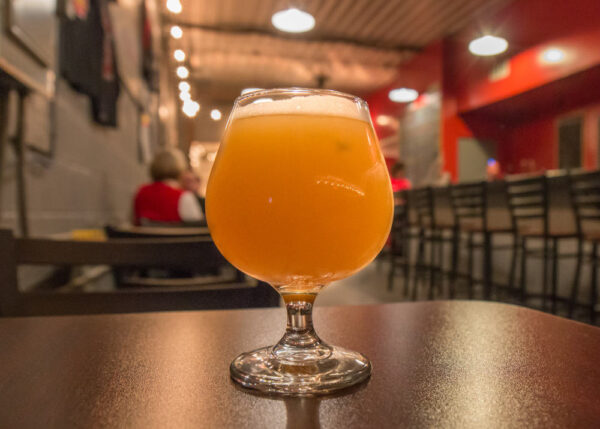 Located adjacent to Elizabethtown's Amtrak Station, Moo-Duck Brewery is a neighborhood brewery that offers beers worth seeking out. While they have one of the smallest tasting rooms in Lancaster County, they nevertheless offer some really delicious beer.
Moo-Duck typically has a dozen beers on draft. This includes five flagship beers and several seasonal and experimental beers. During my multiple visits, I've always been impressed by any of the beers that I've tried, and their experimental offerings are some of the most interesting that you'll find in a Lancaster County brewery.
Lancaster Brewing Company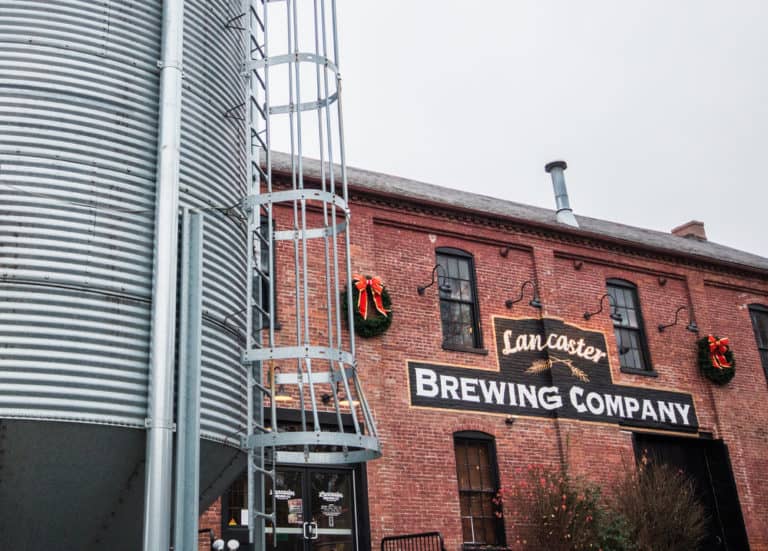 Established in 1995, Lancaster Brewing Company is one of the oldest Lancaster Breweries. They have three locations: two in Lancaster and one in nearby Harrisburg.
Their flagship location is located near downtown Lancaster and serves their roster of tasty, but not overly unique or inventive beers. However, if you are looking for a solid beer in Lancaster, this is a good choice. They also get great marks for their food, making this one of the best restaurants in Lancaster, PA, for beer lovers.
Those looking for free things to do in Lancaster will want to check out the free brewery tours offered each Saturday and Sunday afternoon.
Columbia Kettle Works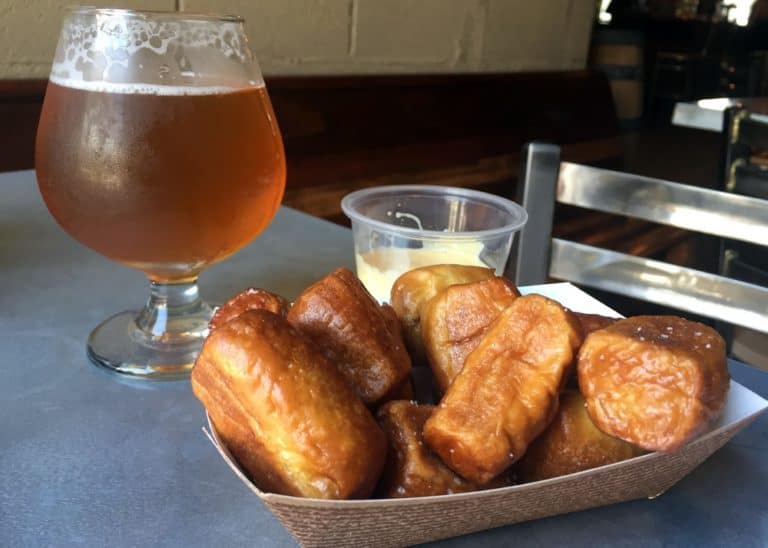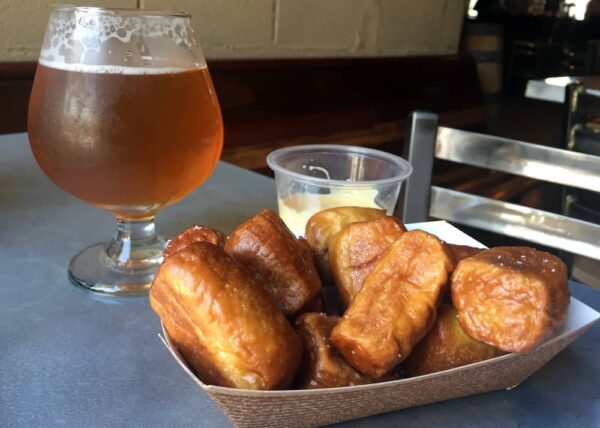 Columbia Kettle Works is located in Columbia, Pa., but also recently opened a tasting room in downtown Lancaster.
I've previously visited their location in Columbia and found this to be a delicious brewery to visit if you are in the area. During my visit, I had a chance to try several of their beers and each was quite good.
Columbia Kettle Works also has a fantastic food menu at their location in Columbia. (Sadly, their taproom in Lancaster doesn't have cooked food). When I first visited, I tried their pretzel nuggets with beer cheese as well as a panini, and found both to be excellent.
Even if you aren't in the mood for beer for some reason, this is a great place to eat in Columbia, PA.
Mad Chef Craft Brewing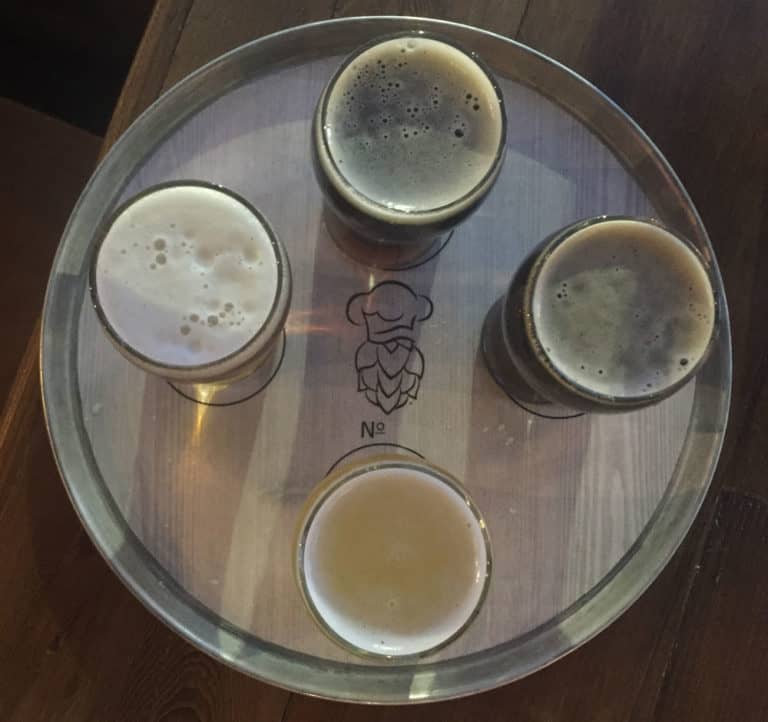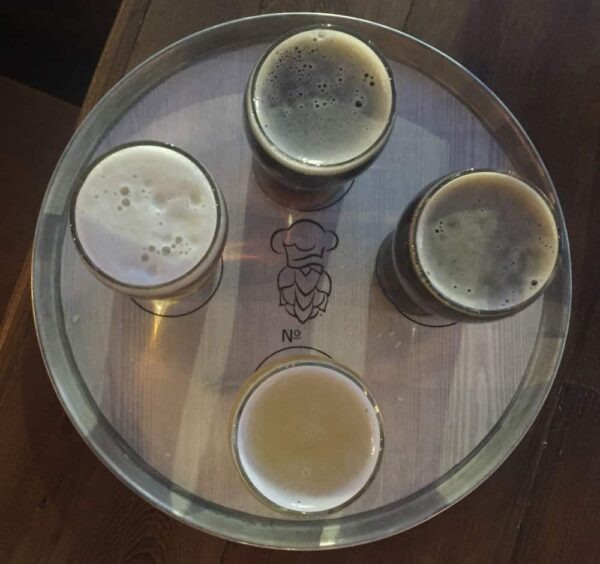 Mad Chef Craft Brewing is another of my favorite breweries near Lancaster, PA. Located in East Petersburg, this brewery offers a great ambiance along with delicious beer and food.
During my visit, I opted for a four beer sampler (which was quite reasonably priced). My favorite of the batch was the Oh Face Double IPA, which was hoppy, but not too bitter. I also tried their Mr. Dynamite Brown Ale, which won Silver at the World Beer Cup, and is also quite delicious.
For food, my wife and I split their Belgian fries and a trio of sauces, some of which were homemade. The portion of fries is absolutely huge, but they were so good that we had no trouble nearly finishing them off.
Funk Brewing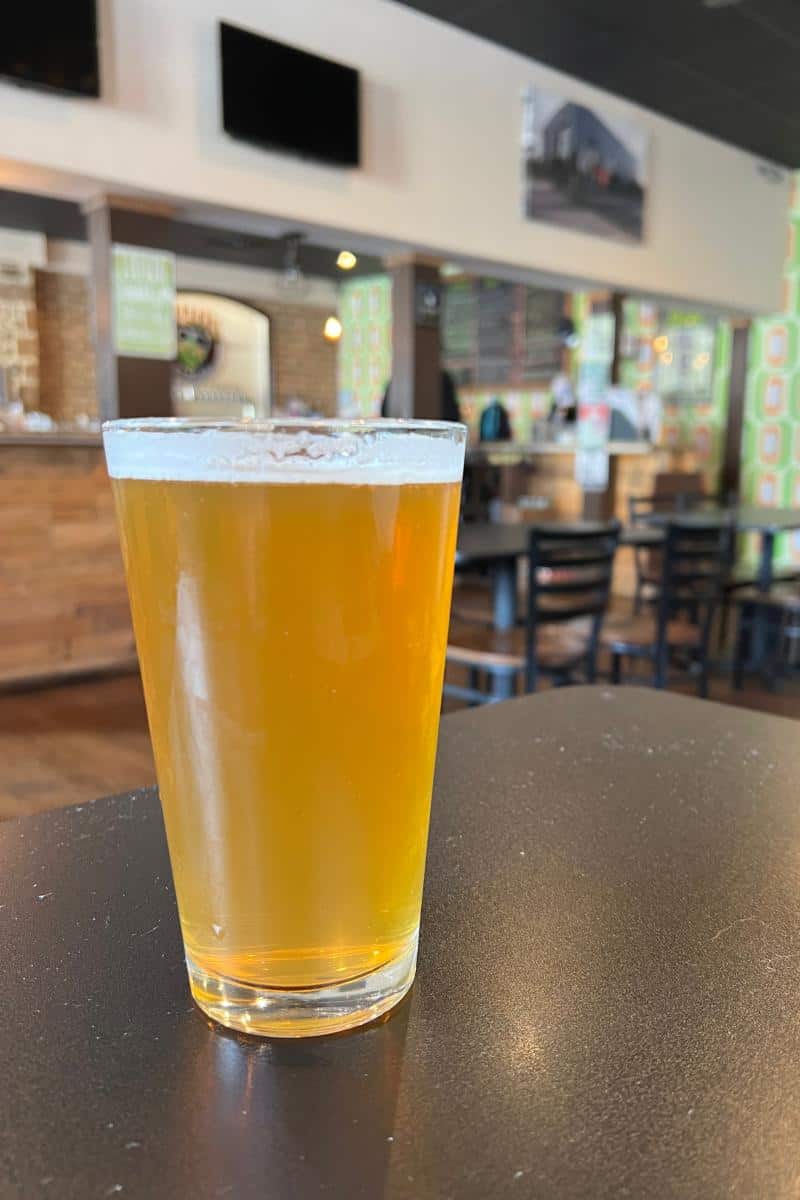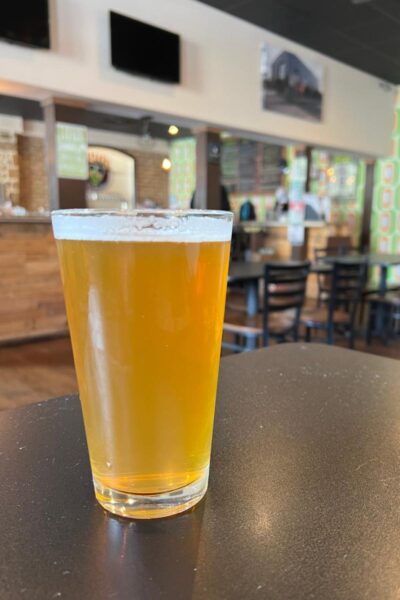 Funk Brewing Company has two locations, one of which is in the heart of Elizabethtown in western Lancaster County. (The other is located in Emmus and is one of my favorite breweries in the Lehigh Valley.)
Their Elizabethtown location features a fantastic taproom that is bright but cozy, making it a great spot to grab a beer. They have a full range of the company's beers on draft and in cans. I've tried several beers here during my visits, with my favorites being their IPAs (in particular with Silent Disco and the Double Citrus), as well as their sours.
They also have a full food menu here, making it a great spot to grab a bite to eat when in Elizabethtown. Their fries and fried chicken LTOP are highlights.
Do you have a favorite Lancaster, PA brewery that we haven't visited yet? Let us know in the comments below.
Want more great breweries nearby? Check out our favorite breweries in Harrisburg, several great York, PA breweries, the best Bucks County breweries, and the best Philly breweries.
We have also uncovered many great coffee shops in Lancaster.
See map below for more great places to visit nearby.