Disclosure: This article may contain affiliate links. We will make a small commission from these links if you order something at no additional cost to you.
When I travel, I'm always looking for new craft breweries in Pennsylvania to try out. So, when I was visiting the Raystown Lake area in the fall of 2020, I decided to take the opportunity to try out Juniata Brewing Company.
Juniata Brewing Company is located in Huntingdon, PA, and is the first and, so far, the only craft brewery in or near the city. They opened to the public in March 2020, so they were still a relatively new operation when I had a chance to visit.
Their taproom is located just northwest of downtown Huntingdon in an industrial area on the edge of a residential part of the city.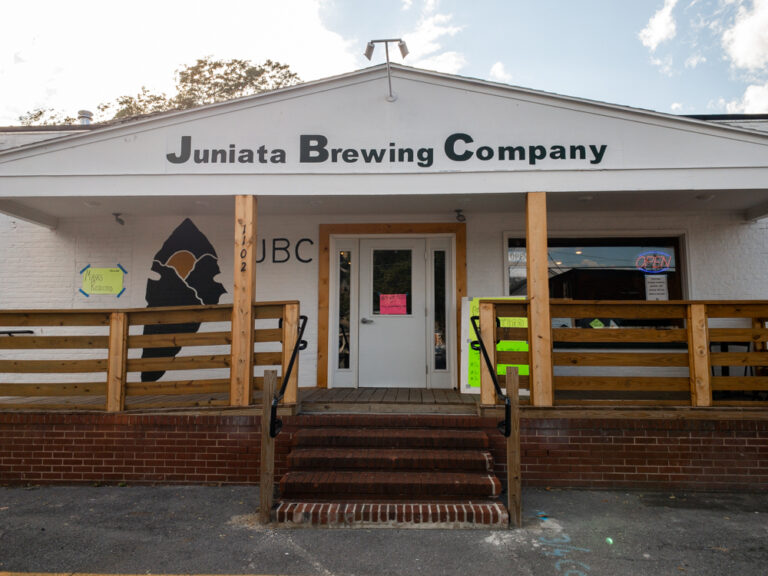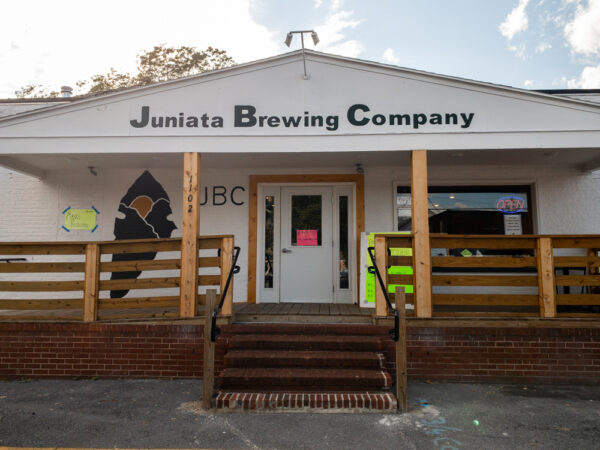 The interior space here is relatively small, but there is outdoor seating both on the patio just outside the taproom and in a large covered space adjacent to the main building. Despite its small size, the taproom has a warm and inviting feel. Though, I can see how it could get rather crowded at peak hours if it's not warm enough to sit outside.
When I visited Juniata Brewing Company, they had seven different beers on draft representing a nice range of styles. There was also one of their own kombuchas. To taste as many beers as possible, I opted to get a flight, which allowed me to pick four of their eight offerings.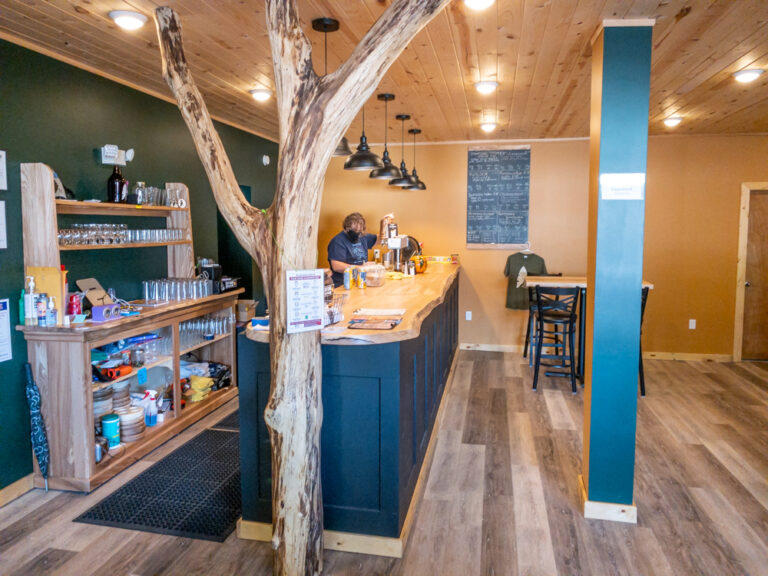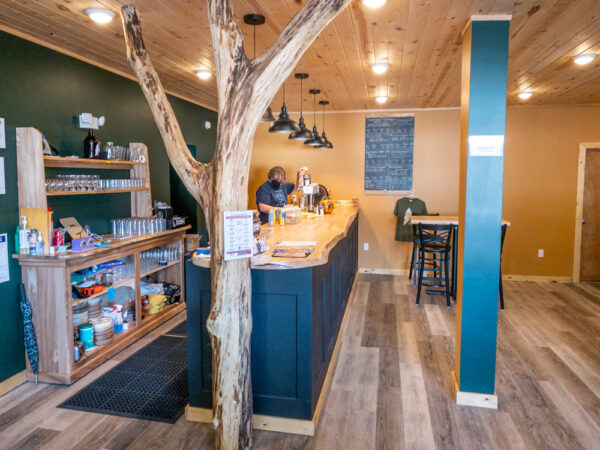 For my flight, I opted to get the Standing Stone Stout, Oktoberfest, Raystown Ray Double IPA, and the Emphasized Program IPA.
While none of the beers blew me away, my favorite was the Standing Stone Stout. This beer uses Brazilian coffee roasted in Huntingdon by the excellent Standing Stone Coffee Company (another great place to check out if you're in town). This beer had a strong coffee flavor and was quite delicious.
If you love coffee stouts, you are sure to love this beer.
The other three were solid beers that I could definitely drink again but didn't overly stand out from the offerings you'll find at many other Pennsylvania breweries. However, given the overall quality of many of the state's breweries, that's not really a bad thing.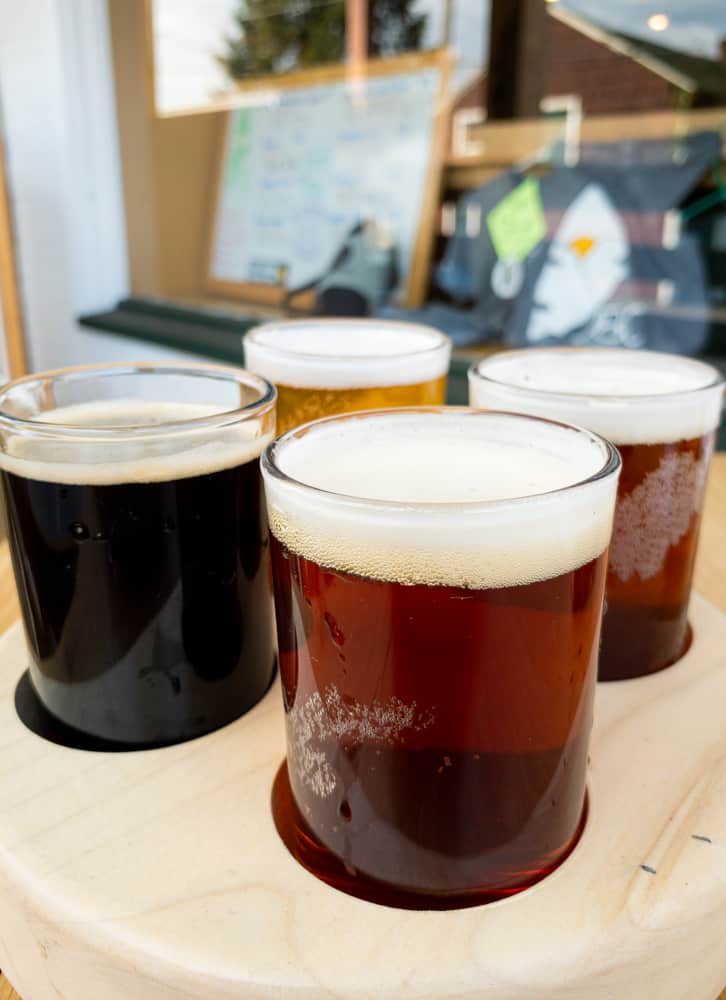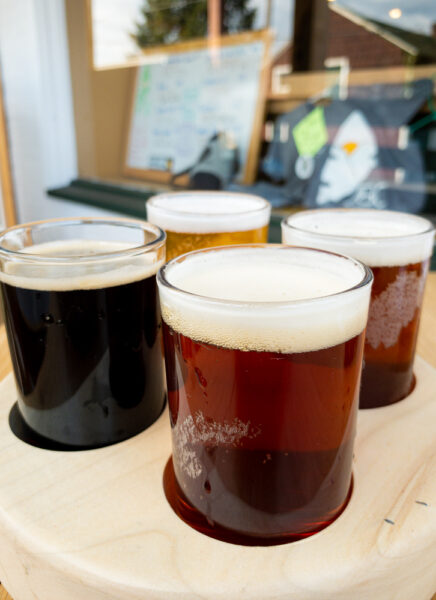 Given that it's not uncommon for breweries to get better as they get established and start to perfect their recipes and the overall quality of the beers I had just six months after they opened, I definitely would be excited to visit again in the future as I'm sure they will continue to get even better.
It's also worth noting that, unlike some breweries, Juniata Brewing Company doesn't feature a kitchen. While they do have a few snack items, if you are looking for a freshly cooked meal, you'll want to head elsewhere either before or after your time at the brewery.
Ultimately, if you find yourself exploring Huntingdon and looking for a good local beer, Juniata Brewing Company is definitely a solid place to check out. Not only are they the only craft brewery in town, but they also have some nice offerings and a range of styles that are sure to please just about anyone that loves craft beer.
So, the next time you find yourself in Huntingdon County, make sure to check out Juniata Brewing Company.
Note that as of early 2022, there is also a second Juniata Brewing Company location inside the Slinky Action Zone in Duncansville, PA.
Looking for even more great places to visit nearby? Check out the Isett Heritage Museum, Swigart's Auto Museum, and Hawn's Overlook.
---
Juniata Brewing Company
See map below for other area attractions.
---