Disclosure: This article may contain affiliate links. We will make a small commission from these links if you order something at no additional cost to you.
When looking for waterfalls near Cumberland County, Pennsylvania, there aren't many to choose from. Sure, you can drive to Mill Creek Falls in York County, Caledonia Falls in Franklin County, or Swatara Falls in Schuylkill County, but there aren't many waterfalls to choose from in the Carlisle area.
However, all hope is not lost as there is the small, but beautiful Letort Falls near Carlisle.
In addition to being the tallest waterfall on public property in Cumberland County, it's also the closest waterfall to Harrisburg.
Letort Spring Run is a nine-mile-long stream that runs through the edge of downtown Carlisle before emptying into the Conodoguinet Creek just northeast of the borough. Just a few feet upstream of where Letort Spring Run meets the Conodoguinet, it drops over the small five-foot-tall Letort Falls.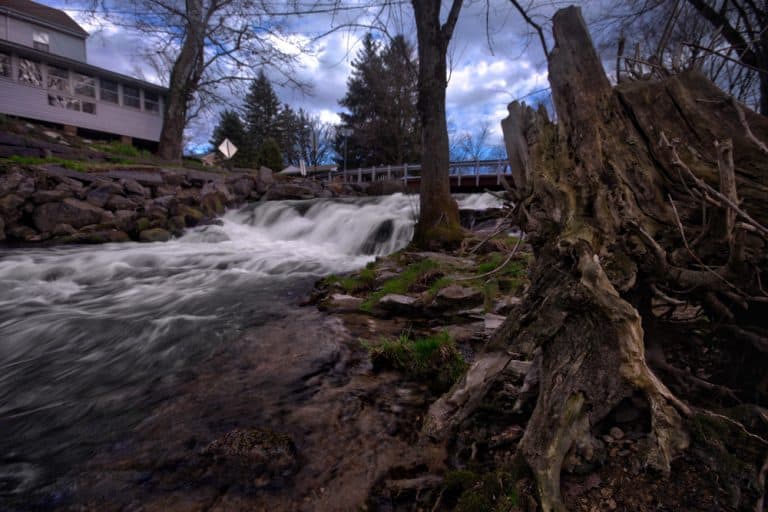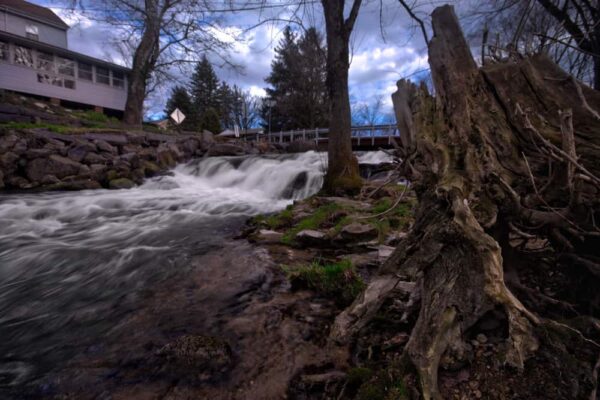 While not a large waterfall, it's incredibly beautiful and is the focal point of Letort Falls Park just off Route 11 and Interstate 81.
Only about two acres in size, this park is most commonly used by boaters and fishermen enjoying the Conodoguinet. That's primarily because other than a parking lot and a small grassy area, there's isn't a whole lot to do at the park other than enjoy the water.
Letort Falls sits across the Conodoguinet from the park's parking area. The creek here is wide, and while it is certainly possible to see the waterfall from the opposite bank, it doesn't provide very impressive views.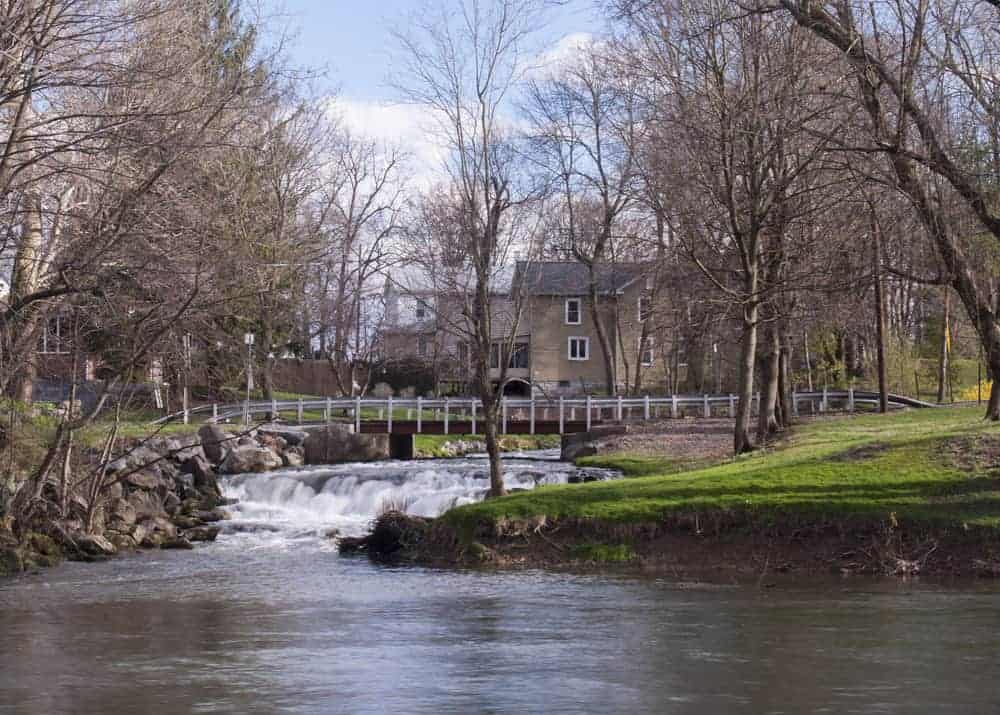 The best views can be found from the small spit of land between the stream and North Middlesex Road on the opposite bank. To be honest, I'm not sure if this land is part of the park or private property. During my two visits to the park, there were no signs indicating that it was private property, but a house does sit on the opposite bank of the Letort Spring Run.
This area of land between the road and the stream offers great views of this beautiful waterfall, and it's worth walking across the bridge to see. However, do so at your own risk as there is no sidewalk on the bridge.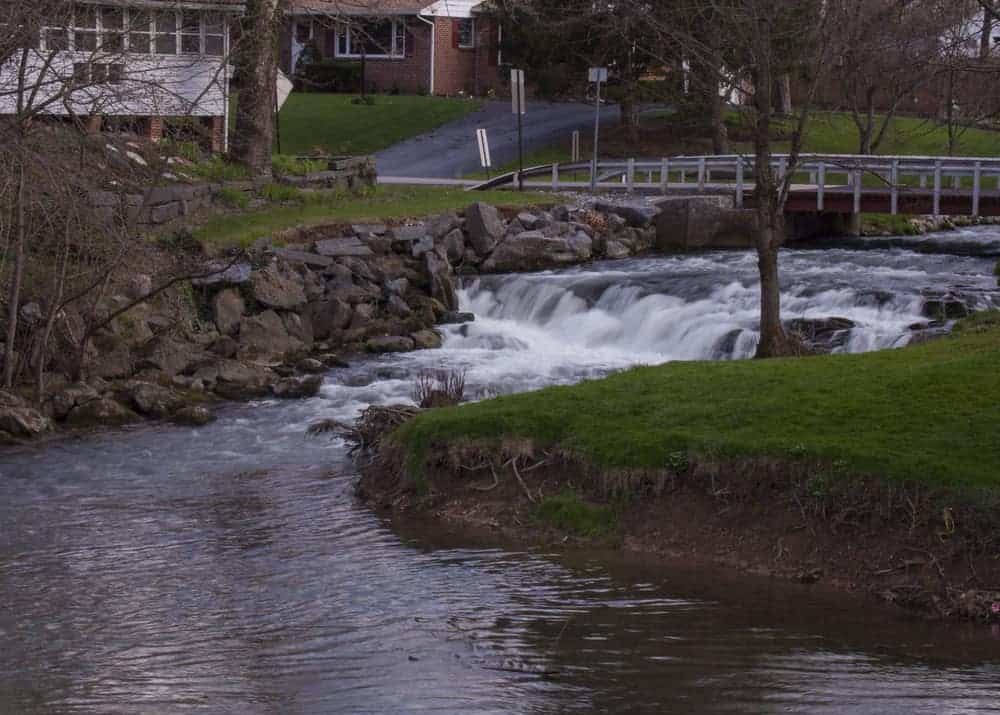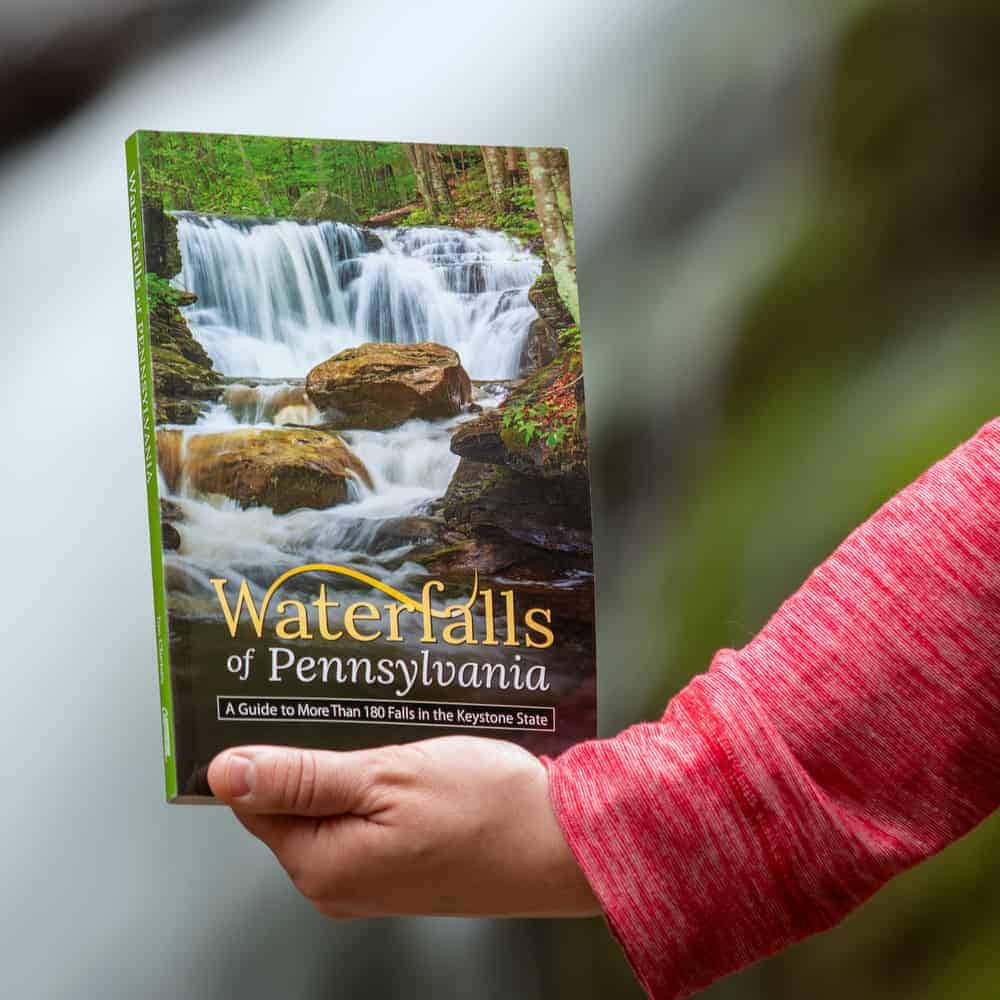 "Waterfalls of Pennsylvania" by Jim Cheney
If you love PA waterfalls, you won't want to miss this waterfall book from Jim Cheney, author of Uncovering PA, featuring more than 180 great waterfalls. Order it now on Bookshop.org or Amazon.
For those that enjoy fishing, this is also a great spot for trout fishing. During my visits, I have seen multiple people fly fishing. I even observed a rather large trout trying (unsuccessfully) to jump up the falls.
There aren't many waterfalls near Harrisburg and in Cumberland County, Pennsylvania. However, what Letort Falls lacks in height, it makes up for in beauty and accessibility. Without a doubt, this is definitely one of the most beautiful hidden spots in the the Cumberland Valley.
If you're passing through the area or visiting nearby sites like the Army Heritage Center and the Cumberland County Historical Society, don't miss this scenic spot.
How to Get to Letort Falls in Carlisle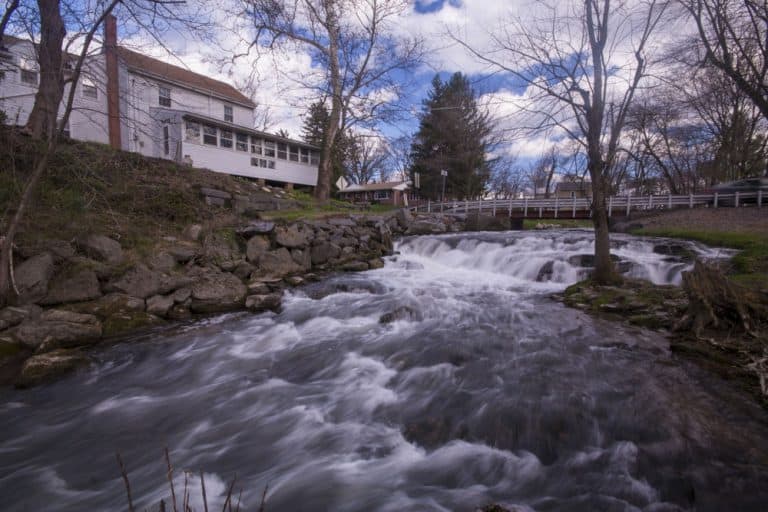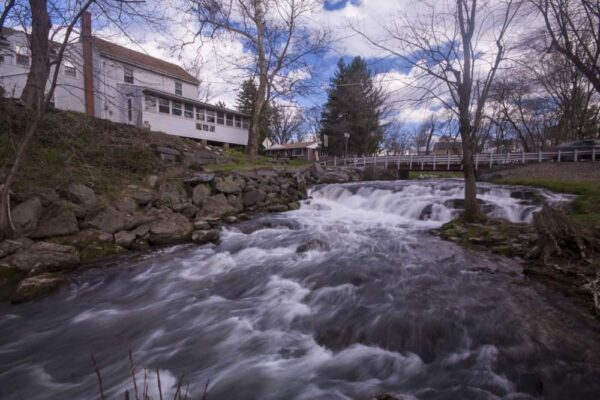 Letort Falls is located in Letort Falls Park near downtown Carlisle in Cumberland County, Pennsylvania. It can be found along North Middlesex Road, just off of Route 11. It is only a mile off of exit 52 on Interstate 81. Parking for the waterfall can be found at the following coordinates: 40.236139, -77.141254.
Letort Falls is located on the opposite bank of Conodoguinet Creek from the parking area. A closer view can be had by crossing the bridge. Again, use extreme caution if you do this as there is no sidewalk on the bridge.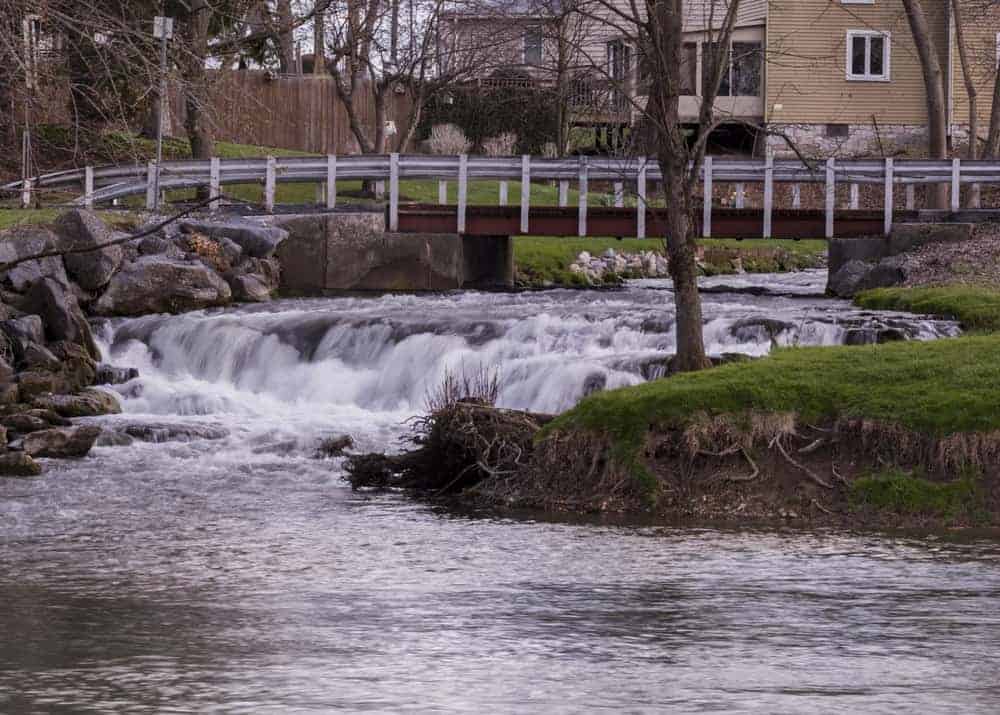 Note: Don't confuse Letort Falls Park with Letort Park in downtown Carlisle. Both are worth visiting, but there is no waterfall in Letort Park.
[Click here for information on how to use the coordinates in this article to find your destination.]
Want to see more of Pennsylvania's best waterfalls? Visit our Pennsylvania Waterfalls page! Other spots a short drive away worth visiting including White Rocks, the covered bridges of Cumberland County, and Caledonia Falls.
See map below for other area attractions.