Disclosure: This article may contain affiliate links. We will make a small commission from these links if you order something at no additional cost to you.
Whether you're exploring Altoona for its railroad history, its interesting pizza style, or its many great outdoor attractions, there are a lot of great spots to check out in this corner of the Alleghenies. And, for those that love craft beer, there are also some great breweries in Altoona and Blair County that are worth visiting.
While most of the breweries here can be found in Altoona, there are several others spread throughout the county, meaning that no matter where you are exploring in Blair County, you aren't far from some locally-made craft beer.
So, before your next exploration of the region, read up on my picks for the best breweries in Altoona, Pennsylvania, and then make a plan to visit one or two of these great PA breweries.
Railroad City Brewing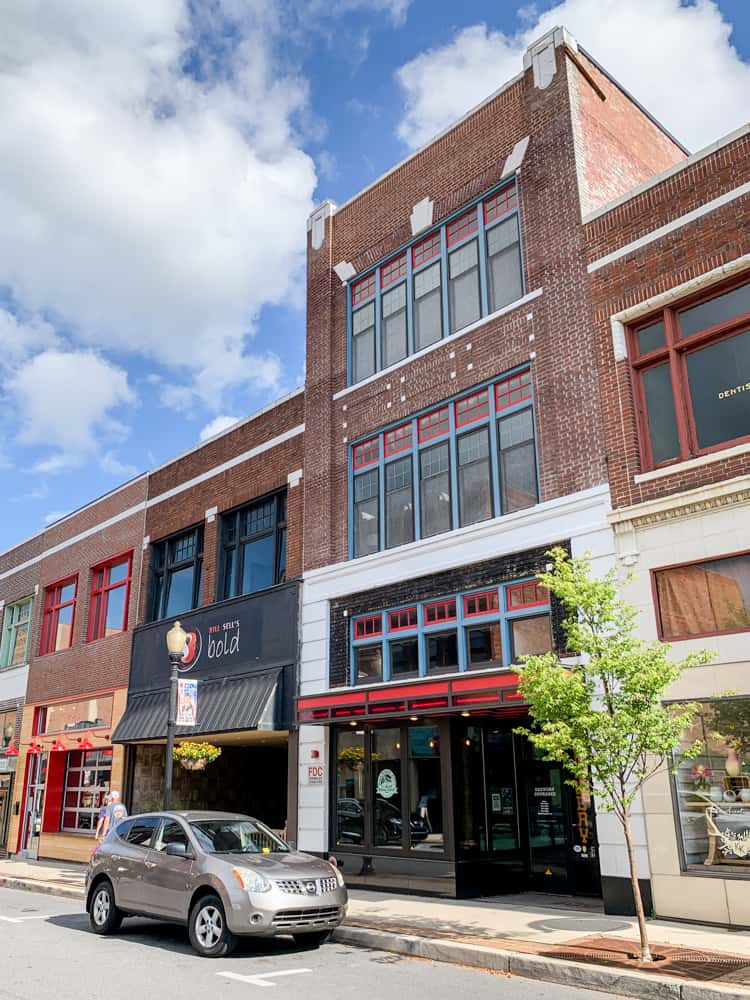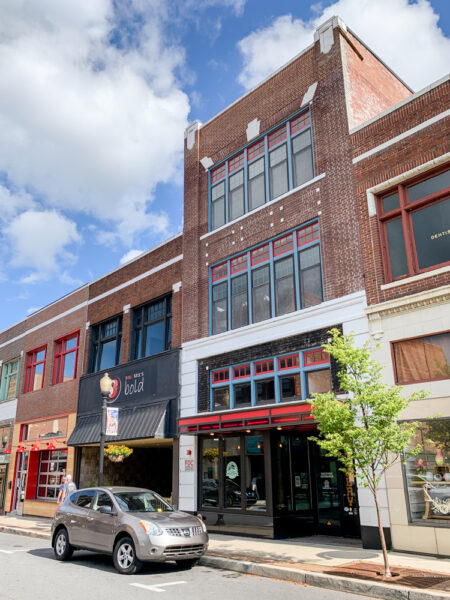 Railroad City Brewing Company is located in the heart of downtown Altoona and was the first brewery to open in the city since Altoona Brewing Company closed in 1974.
Railroad City Brewing can be found in the heart of the city on 11th Avenue, just around the corner from the train station. While their taproom isn't overly large, it's quite an inviting space along a nice street.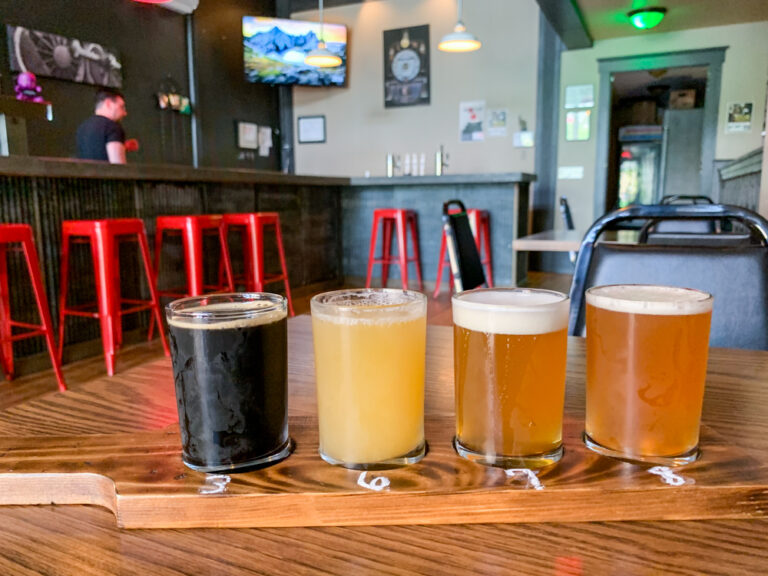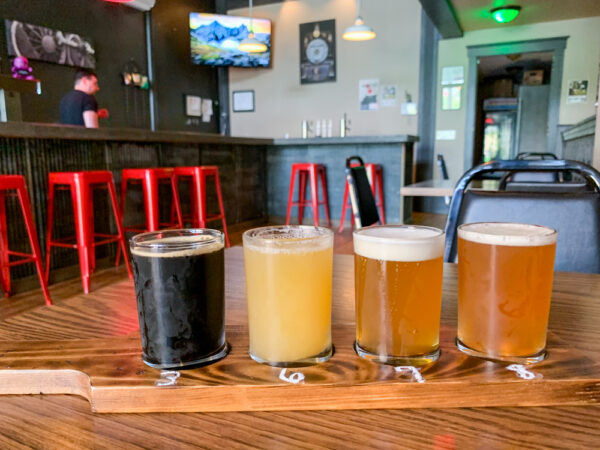 During my visit, Railroad City had eight beers and one cider on tap, as well as several flavors of hard seltzer. I opted to get a four-beer flight, and all of the brews I tried were quite good, with their Tiki Delusion Hazy IPA being my favorite from my visit.
Railroad City Brewing Company can be found at 1415 11th Avenue in Altoona.
Levity Brewing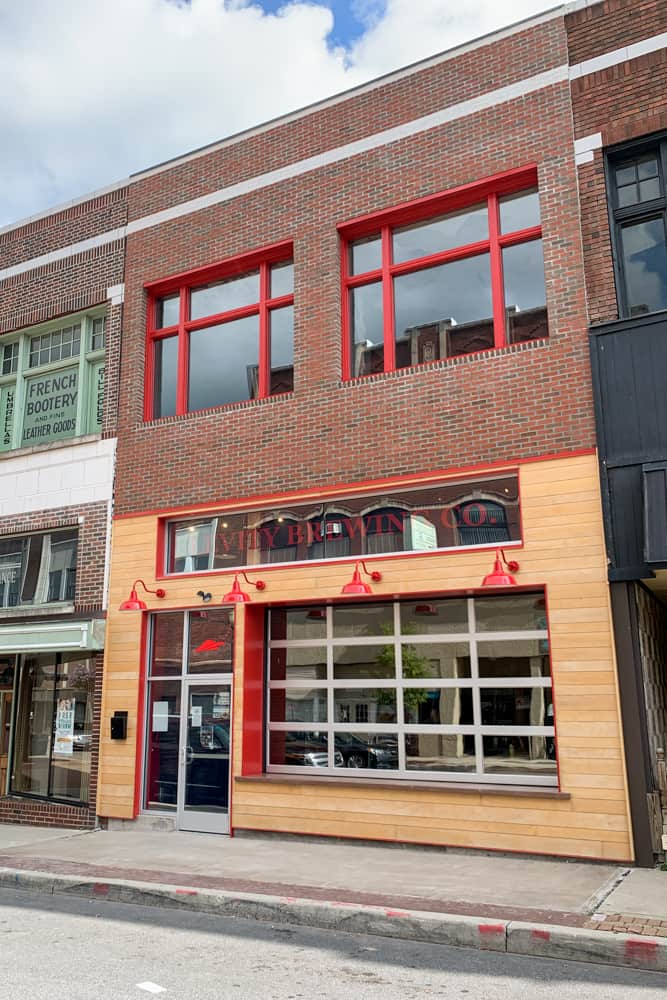 Levity Brewing is located just two doors down from Railroad City Brewing, making it quite easy to do a bit of a beer crawl along 11th Avenue while exploring the best breweries in Altoona.
Levity Brewing's Altoona location is actually their second and was opened in 2021. Their main brewery is located in Indiana, PA, and, full disclosure, this is the only one of their taprooms I've visited since their space in Altoona was closed on the day of my most recent visit.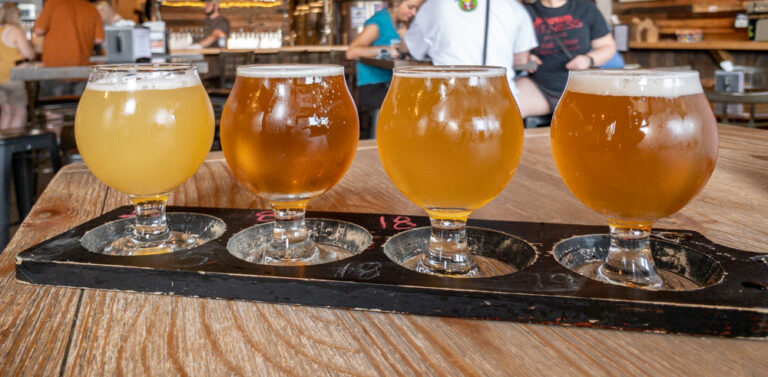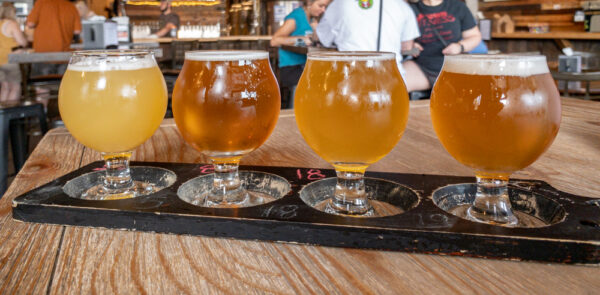 Nevertheless, Levity Brewing Company is definitely worth checking out when looking for adult beverages, as they typically have a very nice selection of beers on draft. My favorites during my visit to Levity included the Haze Oddity Double IPA and Flag Nabber Fruited Wheat Beer.
Levity Brewing's Altoona taproom can be found at 1411 11th Avenue in Altoona.
Spring Dam Brewing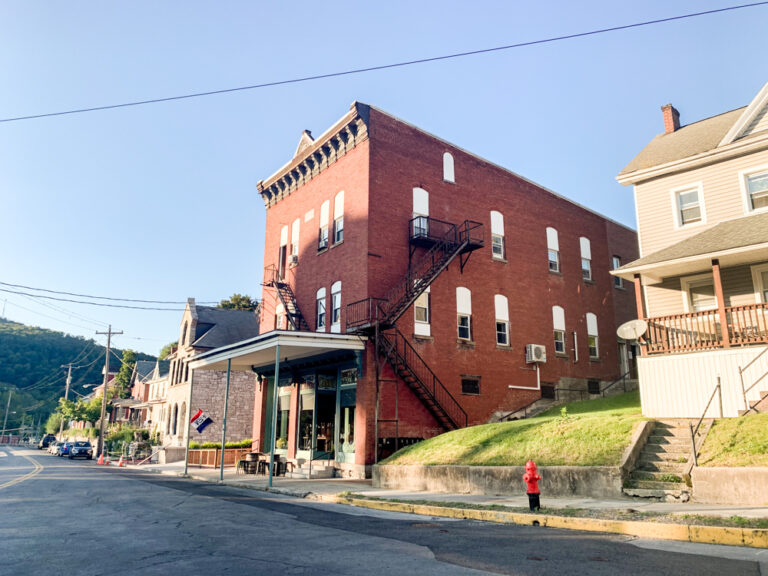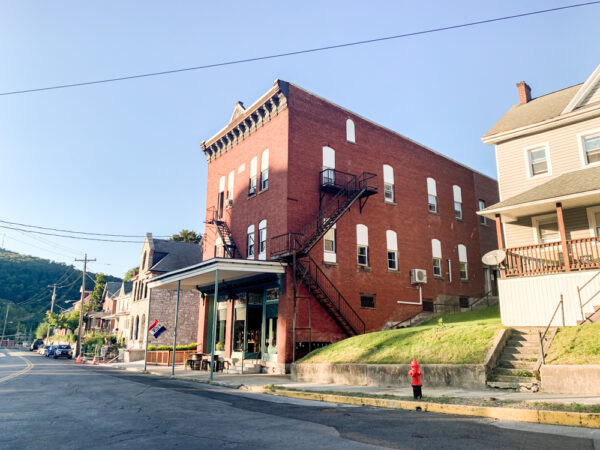 Spring Dam Brewing is located in a converted general store in Roaring Spring, PA.
Opened in early 2021, Spring Dam Brewing features a nice selection of craft beers and a warm and inviting taproom that is filled with many great historical touches.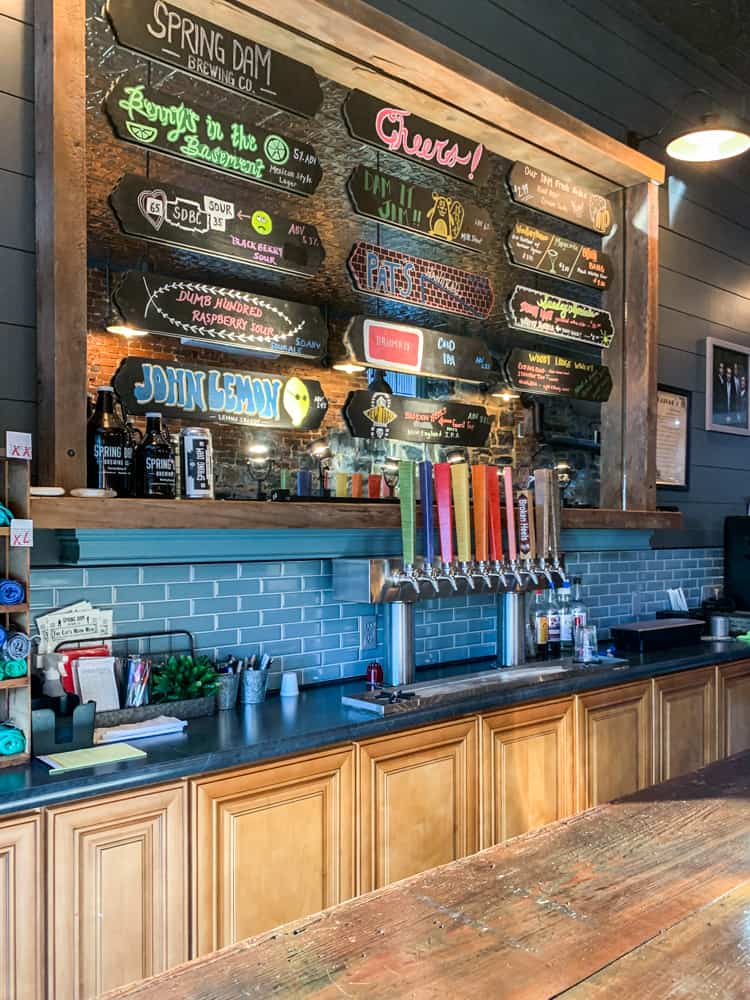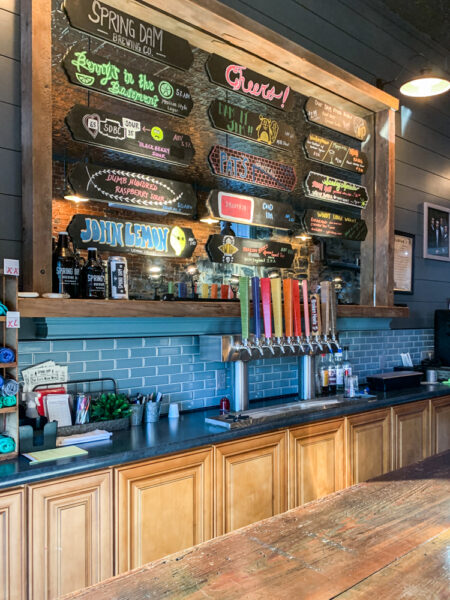 When I visited, Spring Dam had seven different beers on draft, as well as homemade root beer and cream soda, which is perfect for those that don't drink or who are visiting with kids.
During my visit, I had a chance to try several delicious beers, with my favorites being the Dam it Jim Milk Stout and DrumR78 Cold IPA, both of which had excellent flavor.
Spring Dam Brewing can be found at 269 E Main Street in Roaring Spring.
Juniata Brewing Company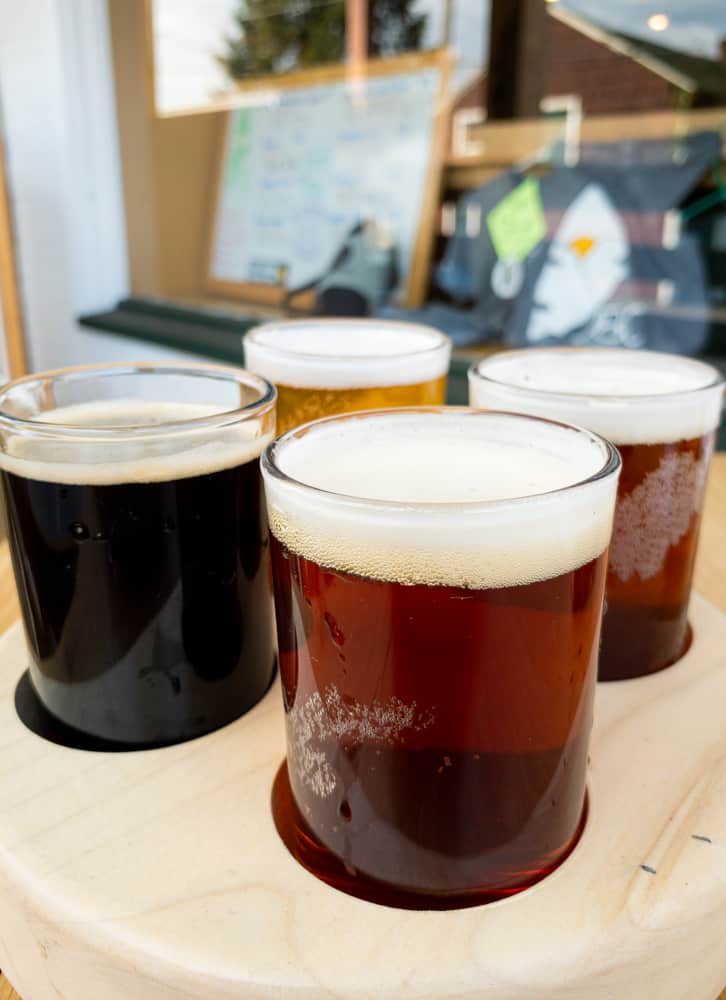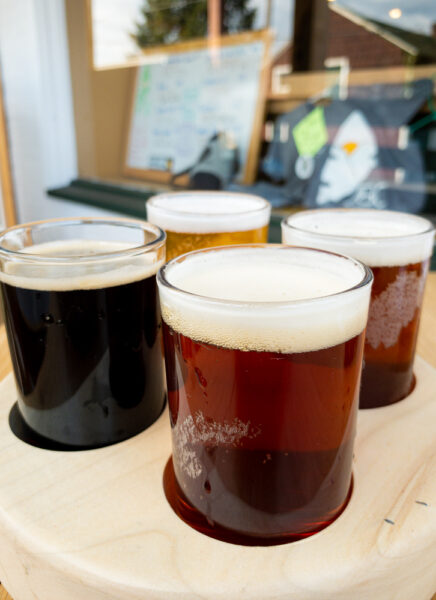 Juniata Brewing Company is the newest addition to the Blair County brewery list, having expanded from its primary location in Huntingdon and into Slinky Action Zone in Duncansville.
Juniata Brewing first opened in early 2020 and opened its location in Duncansville in early 2022. They offer a nice mix of beers that are sure to delight but aren't likely to blow you away.
Nevertheless, if you are looking for what is surely the most fun setting for a brewery in the Altoona area, this is a great spot to check out.
Juniata Brewing Company in Slinky Action Zone can be found at 491 Municipal Drive in Duncansville.
Marzoni's Brewing Company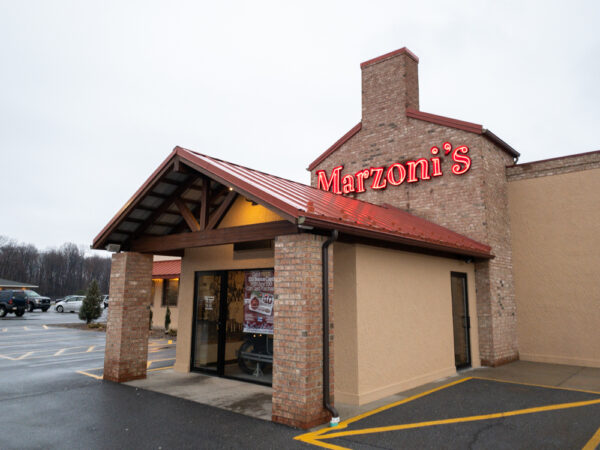 Marzoni's Brewing Company is a brewery chain that operates four breweries in Pennsylvania, including two in Blair County: Duncansville and Altoona (as well as in Selinsgrove and Mechanicsburg).
Officially known as Marzoni's Brick Oven Pizza and Brewing Company, they opened their first location in Duncansville in 2003 before expanding to Altoona in 2012. While they are known primarily for their pizza and food, they also offer the chance to try some of their own locally-produced beers.
Typically, Marzoni's has seven flagship beers on draft, along with a selection of seasonal beers that vary based on when you visit.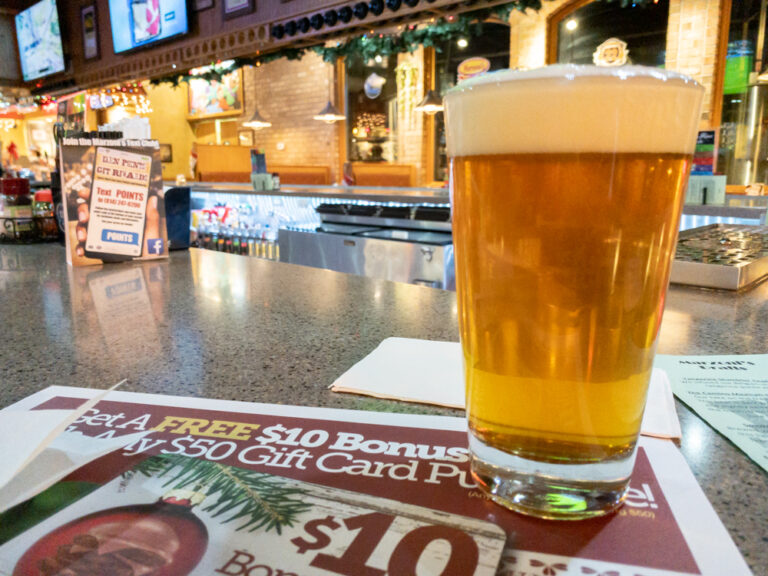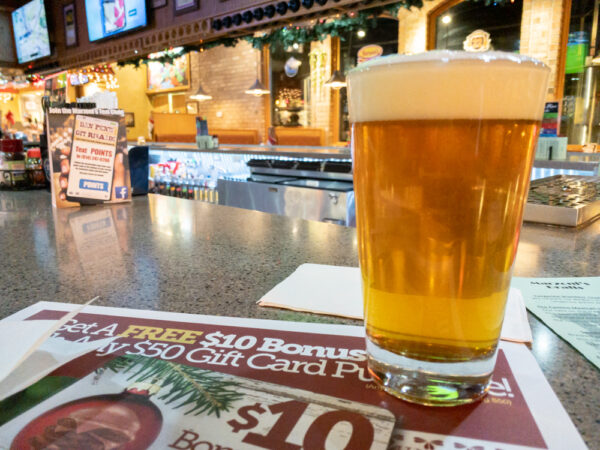 During my visit to the Duncansville location, I had a chance to try several of their beers, with their Avalanche IPA being my favorite of the group.
And while Marzoni's doesn't produce the best craft beer in Blair County, it's a nice place to stop if you are looking for craft beer and a nice meal.
Marzoni's can be found at 164 Patchway Road in Duncansville and at 1830 East Pleasant Vally Boulevard in Altoona.
What is your favorite Altoona brewery? Let us know in the comments below.
Looking for more great things to do in the area? Check out the best breweries in State College, the Horseshoe Curve, and Chimney Rocks Park.