Disclosure: This article may contain affiliate links. We will make a small commission from these links if you order something at no additional cost to you.
When I'm traveling with my family, I'm always on the lookout for fun things to do with my younger children. So, when we were passing through Union County, we were excited to have the chance to stop at the Lewisburg Children's Museum.
The Lewisburg Children's Museum is located in the Greenspace Center, which is the current iteration of the former Lewisburg High School. This historic building was first opened as the community's high school in 1928 and closed its doors in 2016.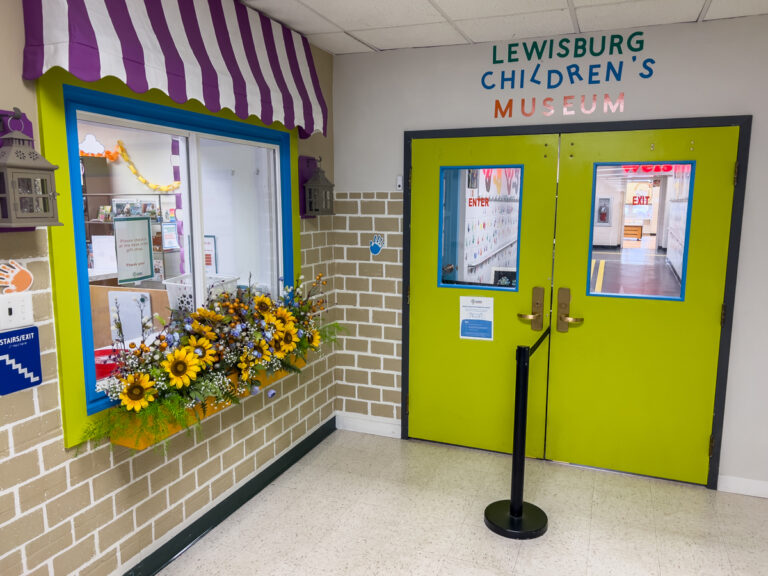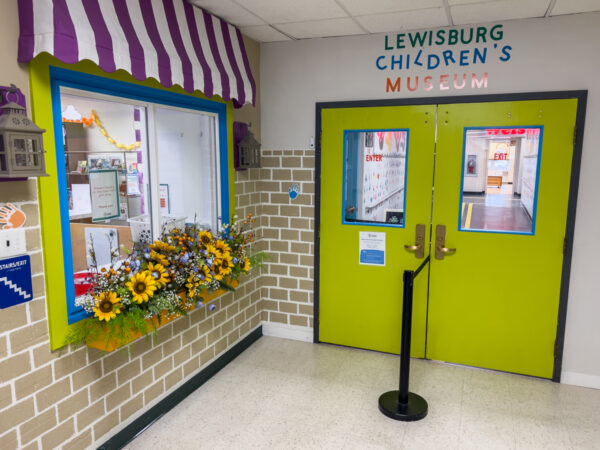 The following year, in September 2017, the Lewisburg Children's Museum opened in a portion of the building's second floor. Today, the museum takes up 9,000 square feet of space within this historic former school.
Because the museum is located within an old school, the museum is comprised of smaller, individual rooms (the former classrooms) that focus on different play themes. While this does mean that the entire space is less open than many other children's museums I've visited in PA, it also helps to segment areas a bit better.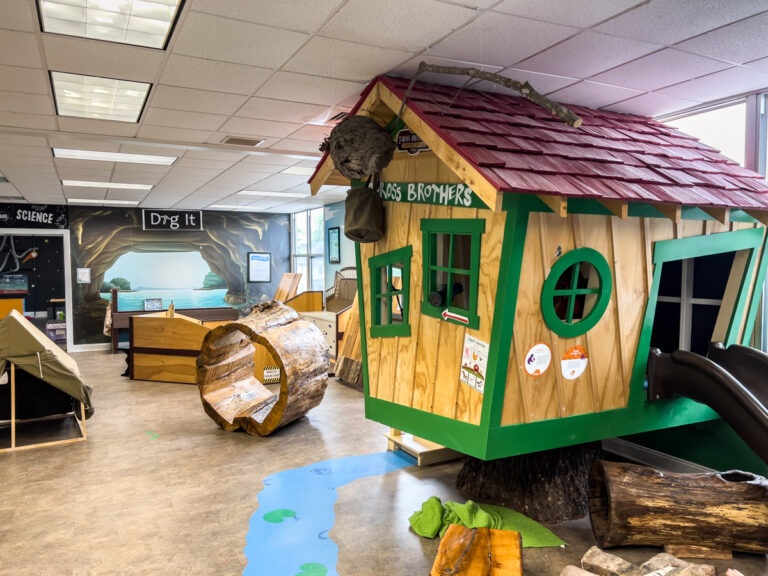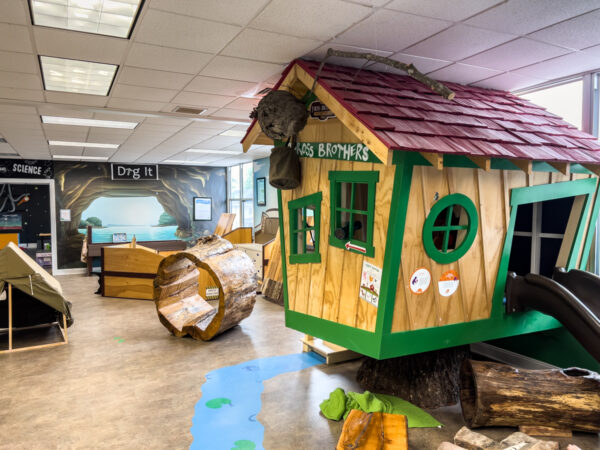 The museum features six main play themes, but there really are a lot of sub-themes within this, ensuring that kids will have a ton of things to play with and experience.
During my visit, my kids were four and eight, which fit perfectly into the 2-10 year old range that the museum suggests. That being said, kids near the top of this range may get bored quickly depending on their interests. My eight-year-old had a lot of fun, but he definitely seemed to be too old for a fair number of the sections.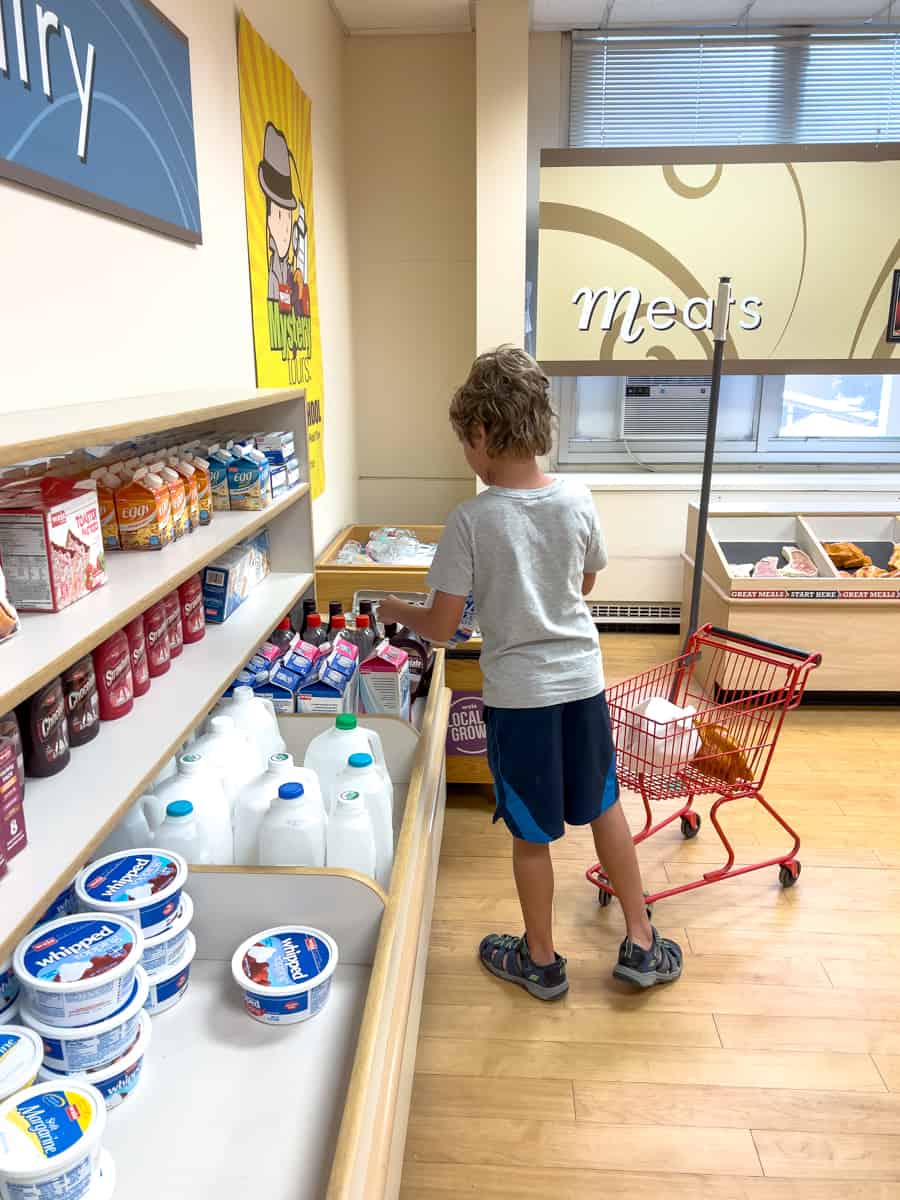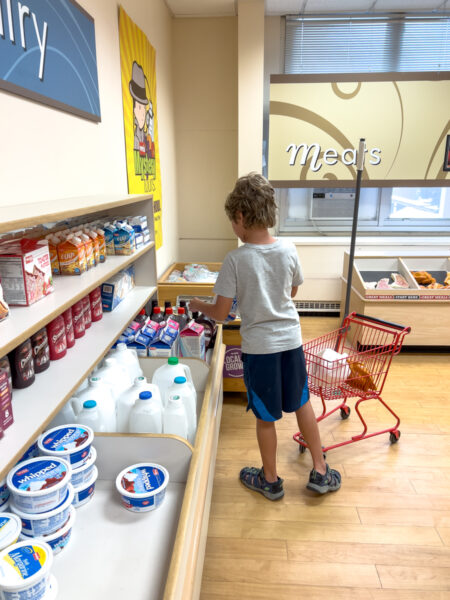 Each former classroom is home to its own play areas, each revolving around a central theme. These include a Weis grocery store (with carts, working cash registers, and play food), a doctor's office, a stage, a science area, and more.
One of my kids' favorite areas was the large play structure that had twists and turns to show how food moves through the body. This was definitely a unique play area and is both fun and educational.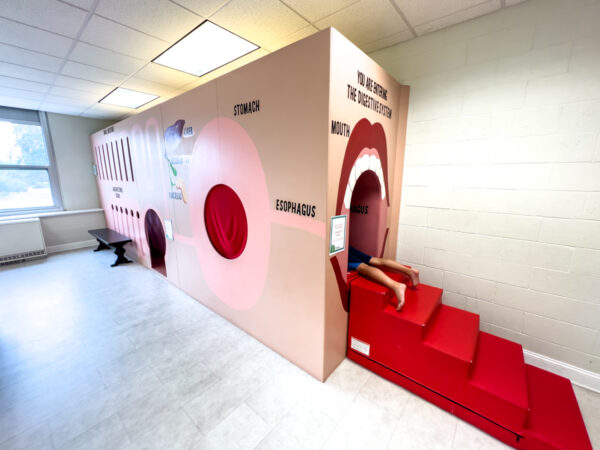 Another space my kids really enjoyed was the Space and Science area. In this part of the Lewisburg Children's Museum, there are a lot of hands-on activities that kids can do to learn more about scientific concepts. It was great to see them having fun while learning about things like magnets, pneumatic tubs, electricity, and more.
There is also a really fun game system that uses projections on the floor that my kids had a ton of fun playing with.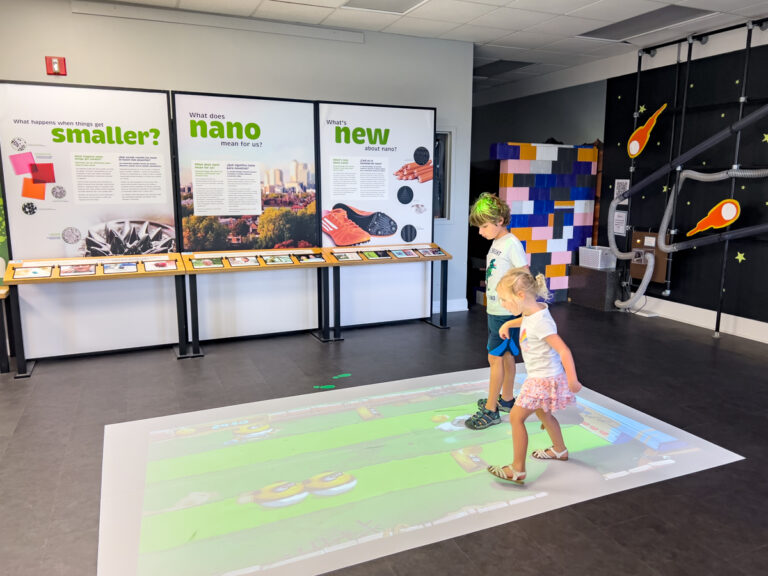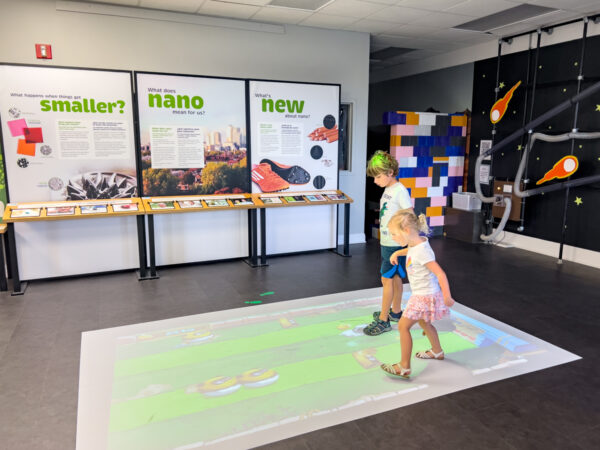 In addition to play areas, there are also some signs around that talk about the history of the Lewisburg area, voting (including a play voting booth), scientific concepts, and more. Even as an adult, I found some of these to be interesting, and they definitely helped me enjoy visiting even more.
Overall, the Lewisburg Children's Museum is an excellent spot to check out if you are exploring the area or passing through and looking for something to do with younger kids. While it might not be as large or elaborate as some of the children's museums in large cities, like the Please Touch Museum in Philadelphia or the Children's Museum of Pittsburgh, it's definitely a fun spot for kids to spend a few hours and is very well done.
Looking for more to do in the area? Check out the grave of baseball great Christy Mathewson, Clyde Peeling's Reptiland, the Joseph Priestley House, and T&D's Cats of the World.
---
Lewisburg Children's Museum
Hours: Vary. See Website.

Cost: $9
Children under 2 are free

Website: LewisburgChildrensMuseum.org

Address: 815 Market St #14
Lewisburg, PA 17837
See map below for other area attractions.
---