Disclosure: This article may contain affiliate links. We will make a small commission from these links if you order something at no additional cost to you.
People, planet, and profit. These three missions are evident in everything that Passenger Coffee strives to do. But to fully experience their product, you'll have to linger in the café a little longer than to grab your quick cup of joe.
Passenger Coffee started as a Lancaster-based coffee roaster about three and a half years ago. Relatively unknown by the local community at that time, the wholesaler sent their coffees all along the east coast.
About a year and a half into business, Passenger ventured into the retail business by serving coffee out of a converted 1955 Airstream trailer on the streets of downtown Lancaster, PA. Then, after making a name for themselves among locals, the team at Passenger opened a permanent downtown location in February 2016. There location is near popular Lancaster attractions like Gallery Row and Central Market.
Since that time, Passenger Coffee has grown to join the ranks of the many reputable Lancaster cafes. While this newer establishment fits into the mosaic of local cafés, Passenger sets itself apart through both atmosphere and mission.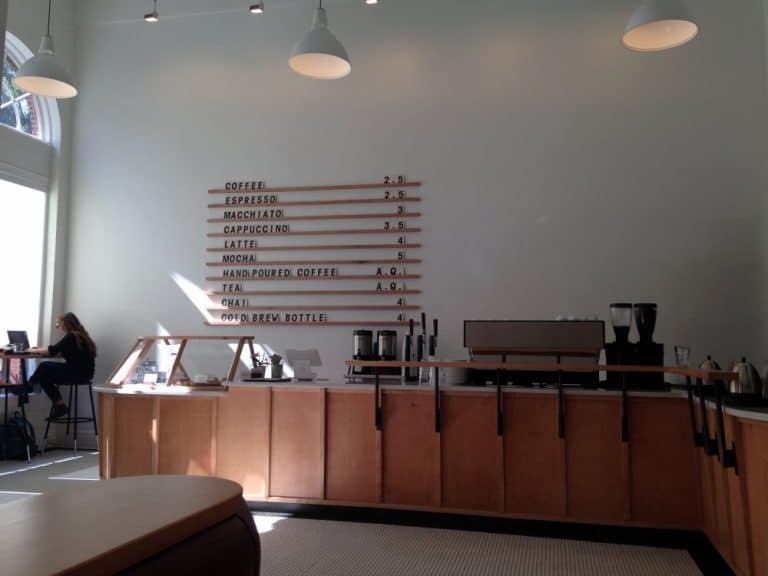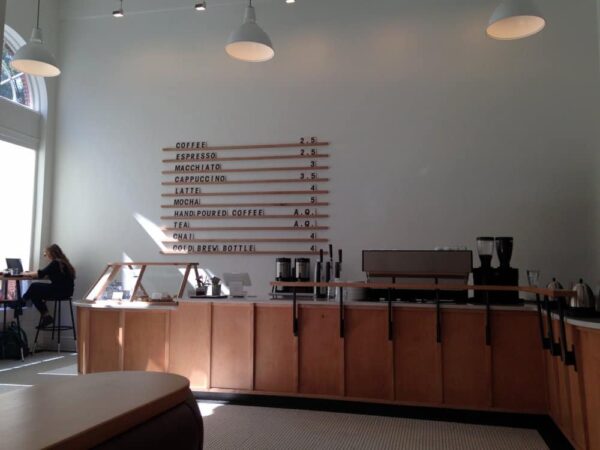 As for the physical space, Passenger is one of the smaller cafes that Lancaster has to offer. Between some bar seating overlooking King Street and booth-style benches, tables, and chairs, the café probably seats around 30. However, the tall ceilings, white walls, tile floors, and minimalistic décor make even this compact space feel open.
The small space reflects a more close-knit customer base. During my visit, which included the typical café rush hour of lunchtime, customers occupied about half the seating. The majority of customers took their coffee to go, but would linger to talk to the baristas about the current coffee on tap, brewing process, or just life.
Even with those occasional conversations, the café is calm and relaxing. There is no constant whirl of machines or murmur of conversation. During gaps in the cheerful big band and acoustic playlist, the café was at times completely silent.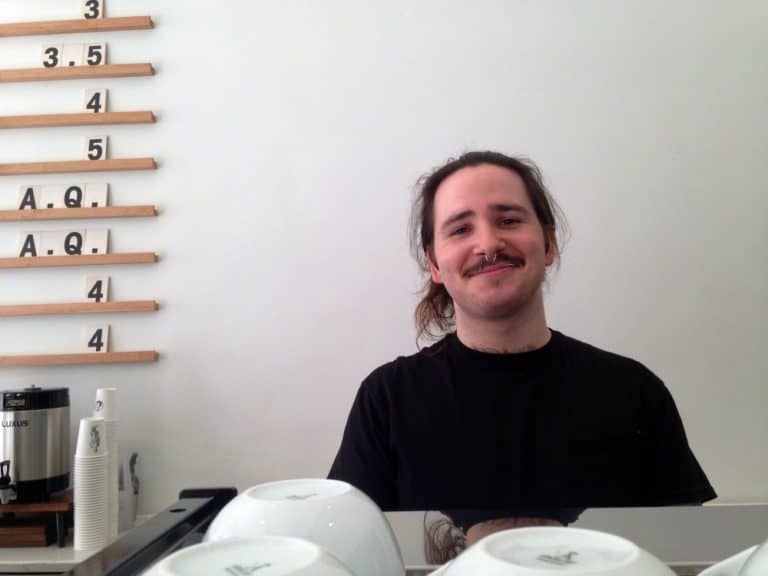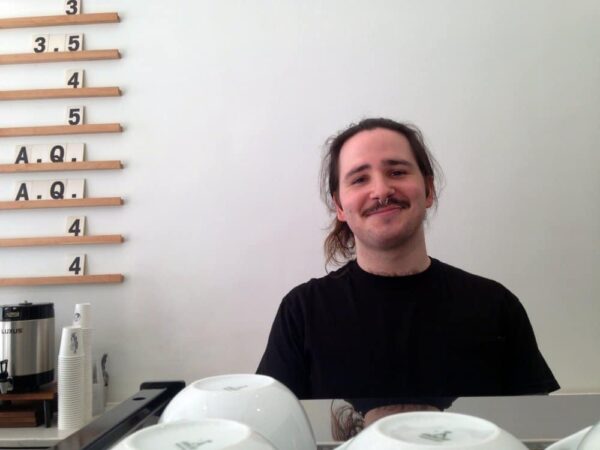 As for the baristas, their black clothes and denim blue aprons complemented the café's simple modern style. With each customer interaction, I could not tell if the baristas know all their customers or if they are just that friendly.
These individuals behind the coffee bar are clearly experts, but their humble attitudes create an educational rather than pretentious atmosphere. I had the pleasure of talking to Passenger's retail manager, Tyler Goodling, during my visit. He confirmed that the café wants to showcase their quality products, celebrate the elegance and complexity of those products, and to make them approachable for the general public.
As for that product, Passenger Coffee is one of two cafes in downtown Lancaster that roasts specialty-grade coffee. Specialty coffee receives a score of at least 80 on a scale of 100, as determined by industry experts.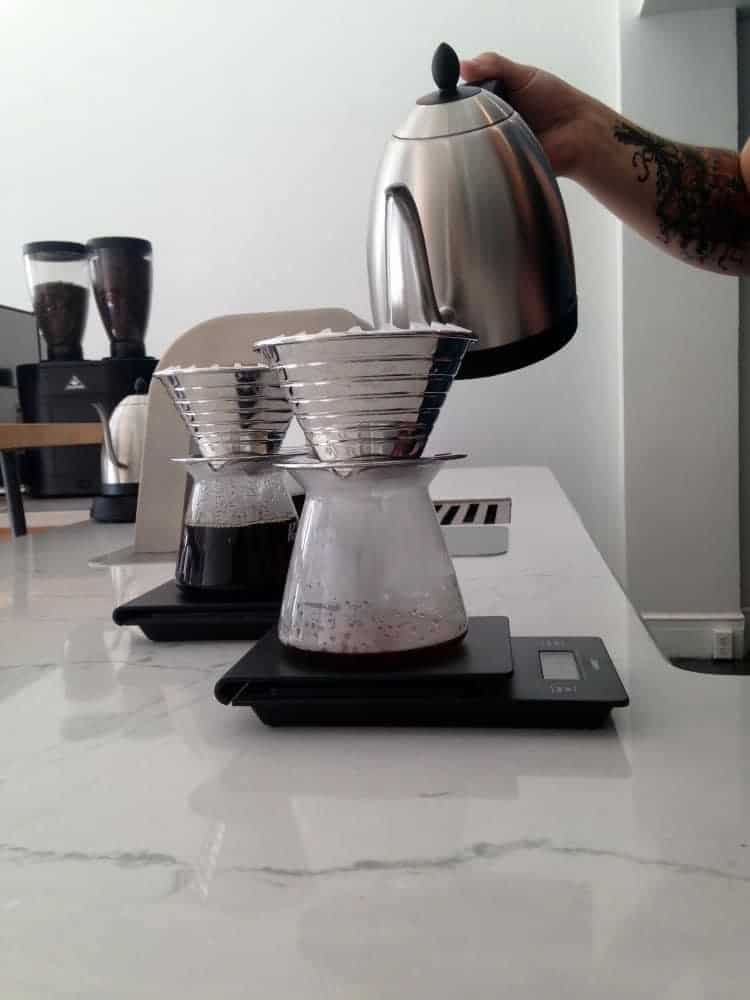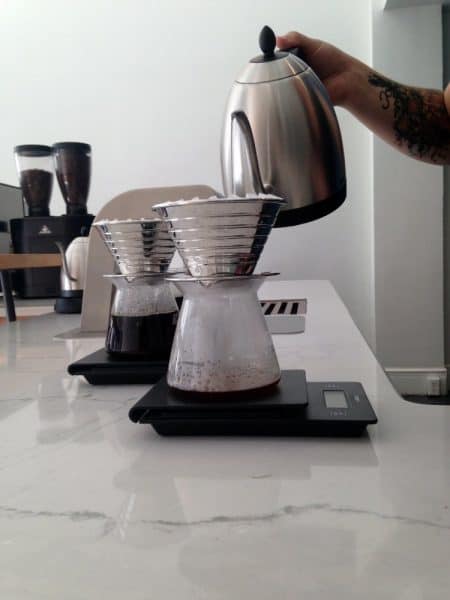 Passenger sends members of its team to find unique coffees in regions such as Kenya, Guatemala, and Brazil that stand out from hundreds of specialty-grade coffees. While trying to capture the flavors of these coffee-rich regions, the team also strives to encourage sustainable practices and to create a living wage for industry workers through their selections.
When I visited, Tyler served me coffee from producer Mary Maina Manyeki in Kenya. The coffee professional described it better than I ever could: juicy, sweet, and clean, with a touch of the berry characteristics of Kenya.
In addition to the flavor, Tyler also expressed his appreciation for the coffee because it came from a female producer in an industry still dominated by males. Mary from Kenya is just one of the producers whose names are featured on Passenger's self-roasted coffee bags and whose stories are told on Passenger's website.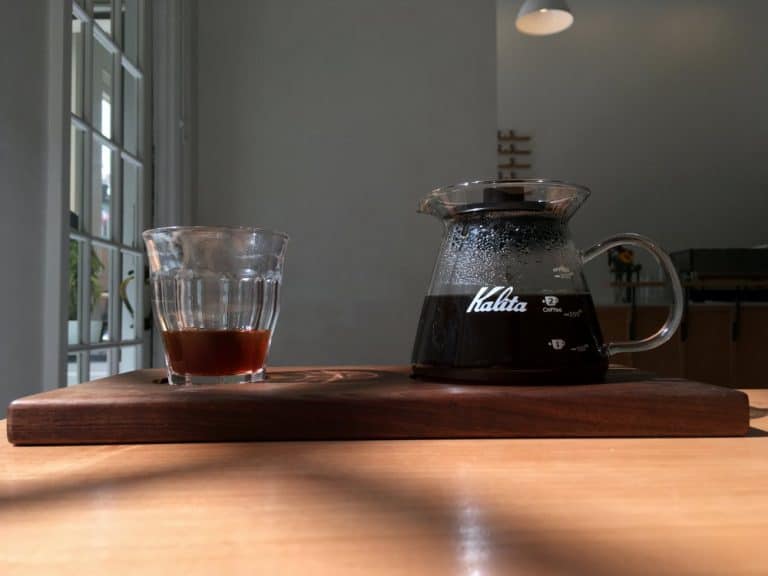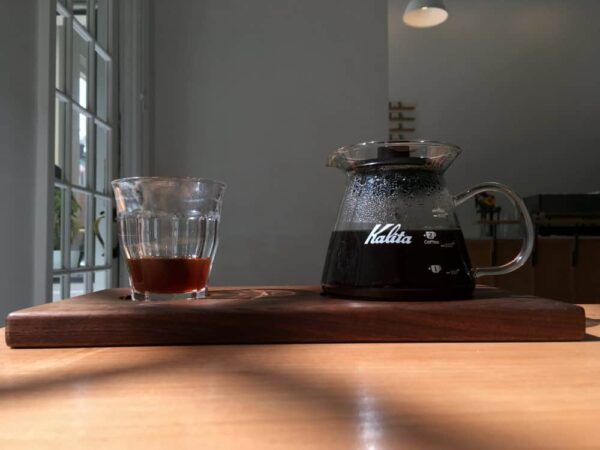 These meticulously selected coffees are ground and hand poured on the spot. The specialty coffee is then served on a wooden platter with a small glass cup and personal pot that encourages slow and appreciative consumption.
While my visit was focused on coffee due to my affinity for that hot beverage, Passenger also serves tea and a handful of baked goods. The same passion and precision seems to be applied to those products, as well.
Due to Passenger's prime location in the center of Lancaster City, the café does not have customer parking. Street meters, the Central Market parking lot, or the Prince Street parking garage are the closest options.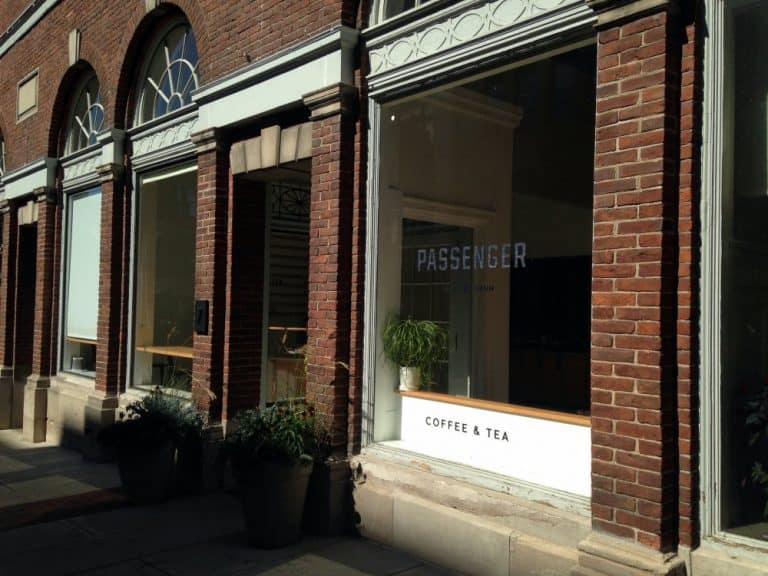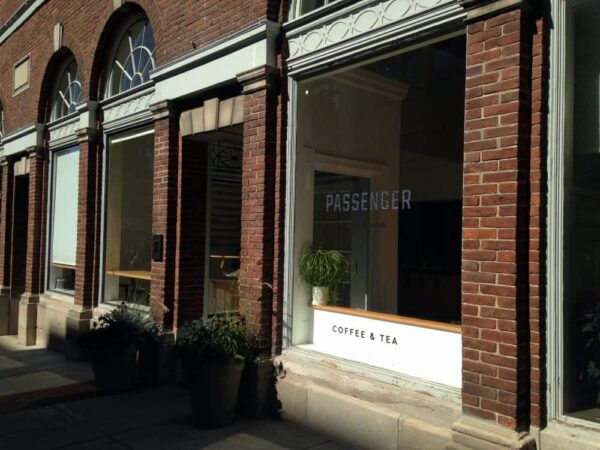 As you make your parking decisions, be sure to plan on a generous visit to Passenger Coffee. You will be greeted by the café's calm yet elegant atmosphere from your first step in the door. But taking the time to talk to the knowledgeable baristas, observe the brewing process, and linger over your specialty order escalate the Passenger experience from enjoyable to unforgettable.
Looking for more great coffee in Lancaster? See our top Lancaster coffee shops or read our review of Mean Cup Coffee Shop. Want some adult beverages? Check out the nearby Wacker Brewing Company.
If you don't mind driving, Little Amps Coffee in Harrisburg is worth trying.
---
Passenger Coffee
See map below for other area attractions.
---