Disclosure: This article may contain affiliate links. We will make a small commission from these links if you order something at no additional cost to you.
While there are many boulder fields scattered throughout Pennsylvania, there are very few that possess a very specific property: they ring when they are hit with a hammer.
In fact, these fields are quite rare with only a handful known in the entire world. However, in Montgomery County, PA, you'll find Ringing Rocks Park.
Ringing Rocks Park is located in Pottsgrove, just a few miles from Pottstown. This is one of three publically-accessible ringing rock fields in Pennsylvania. The most famous is Ringing Rocks County Park in Bucks County. A short drive from that one, also in Bucks County, you'll find Stony Garden hidden in state game lands,
Not only are these fields incredibly beautiful, but they do indeed ring when you hit them with a hammer (Make sure you bring a hammer with you from home when you visit the park).
Despite having previously checked out the two other ringing rock fields in PA, I was excited to visit the one near Pottstown.
Ringing Rocks Park is located in Lower Pottsgrove Township. The park not only features this great ringing rocks field, but also a baseball field, picnic pavilions and even a rollerskating rink.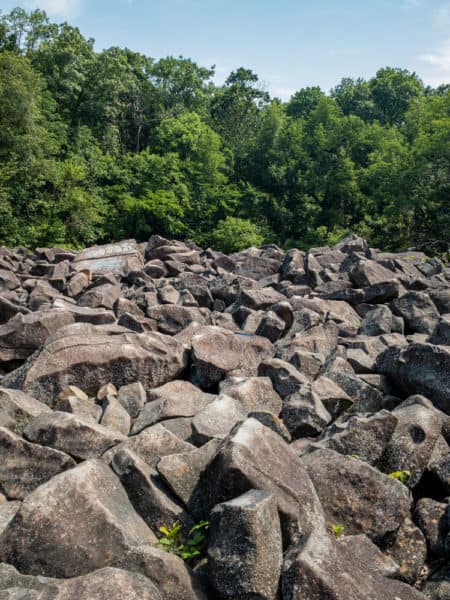 The ringing rock field near Pottstown was figured discovered in the 1740s, making it the oldest documented of the three fields in Pennsylvania. For the next 150 years, it was somewhat of an attraction for locals, though it wasn't widely known.
In the 1890s, a group of local businessman created the Ringing Rocks Electric Railway Co. and started to build a small trolley park around the field. Over time, the park grew and both rides and an observation tower were added to the site.
To see some historical photos of this park, check out this great post from the Lower Pottsgrove Historical Society.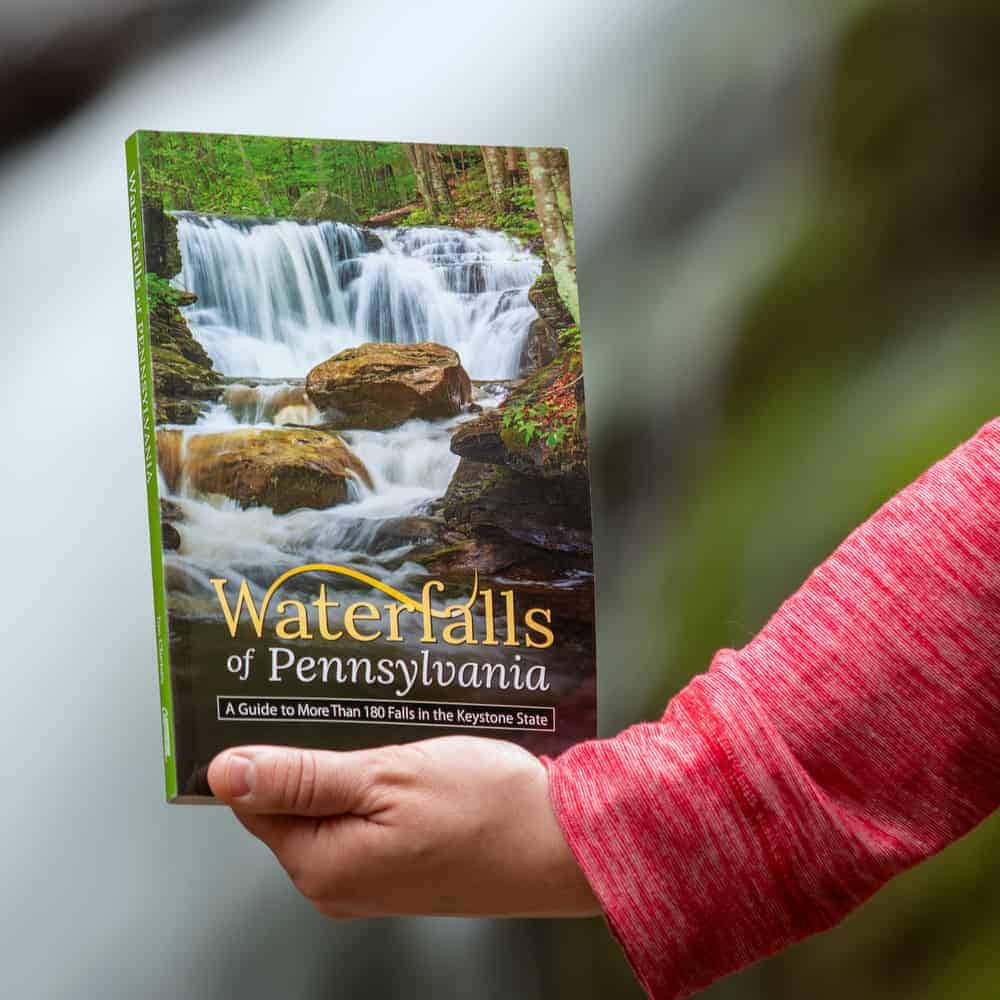 "Waterfalls of Pennsylvania" by Jim Cheney
If you love PA waterfalls, you won't want to miss this waterfall book from Jim Cheney, author of Uncovering PA, featuring more than 180 great waterfalls. Order it now on Bookshop.org or Amazon.
In the 1950s, the park was purchased by the local fire department. They shut down the amusement park, but the area remained a popular spot for locals to visit.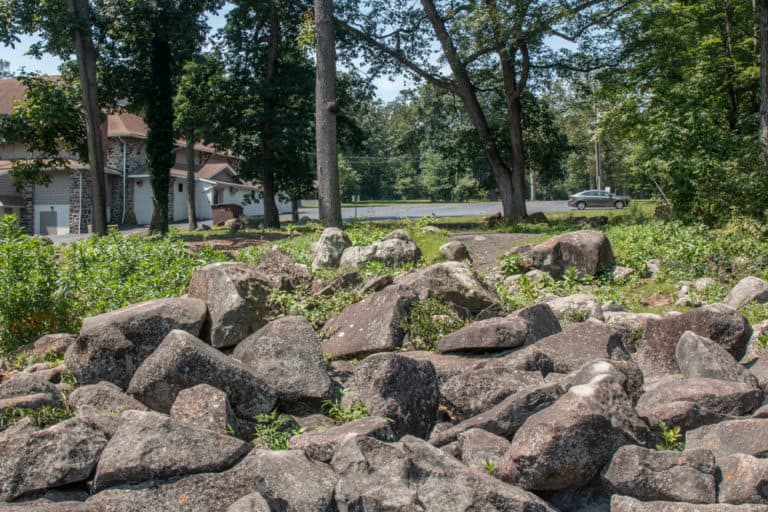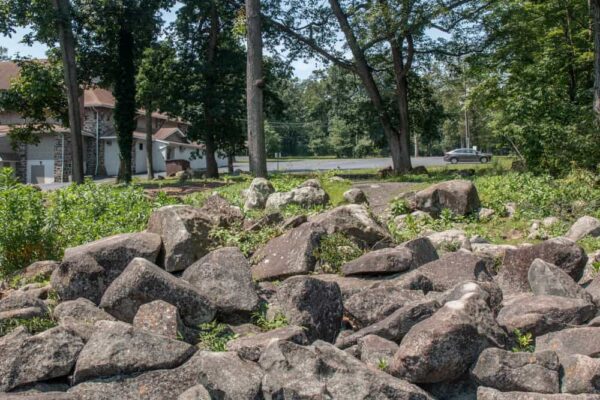 Today, Ringing Rocks Park tends to be rather sleepy outside of the hours the skating rink is open. In fact, you are much more likely to have the field to yourself than you are at Ringing Rocks County Park in Bucks County.
The rock field in Pottsgrove is much smaller than the other two ringing rock fields at around half an acre in size. However, there is still enough room to have a lot of fun here.
It also should be noted that this field is by far the easiest to access of any of the ringing rock fields. The field here is only about 100 feet from the parking area, and the rocks on the edge of the field generally ring pretty well, meaning that almost anyone can visit the field and those that can't leave the car could see and hear someone hitting the rocks from the parking area.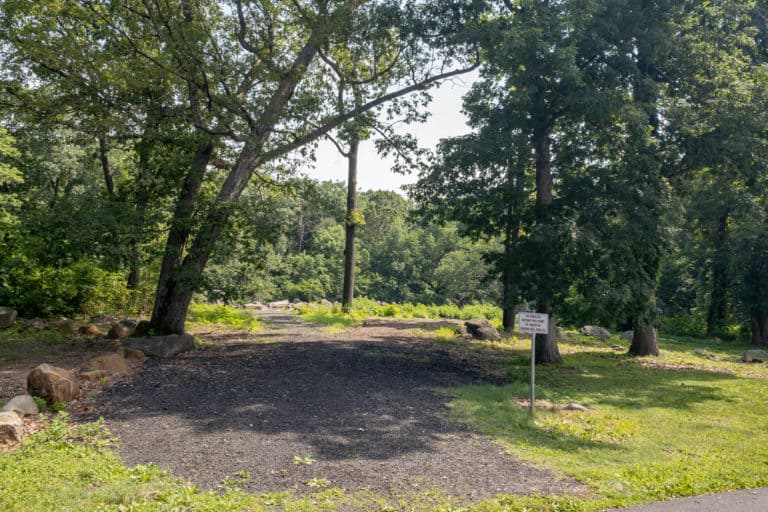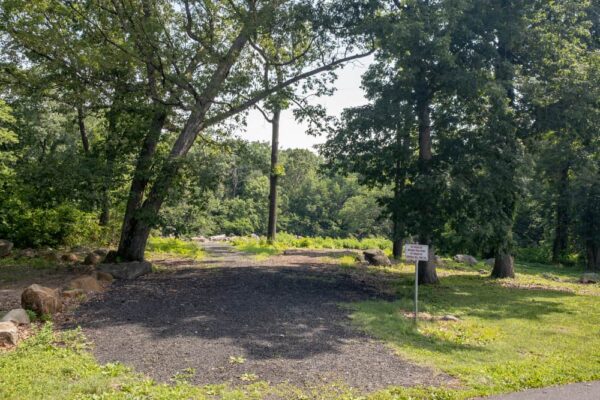 Of course, while you don't have to go into the rock field to find ringing rocks, carefully walking through the rock field and banging on a variety of rocks is a ton of fun. As you move through the field, you may find a few duds, but overall, the rocks here ring really nicely, and it's fun to hit different rocks to hear different sounds.
If you happen to be having trouble finding rocks that ring, look for spots that have obvious damage from being hit by hammers. These spots are especially easy to find near the edge of the field.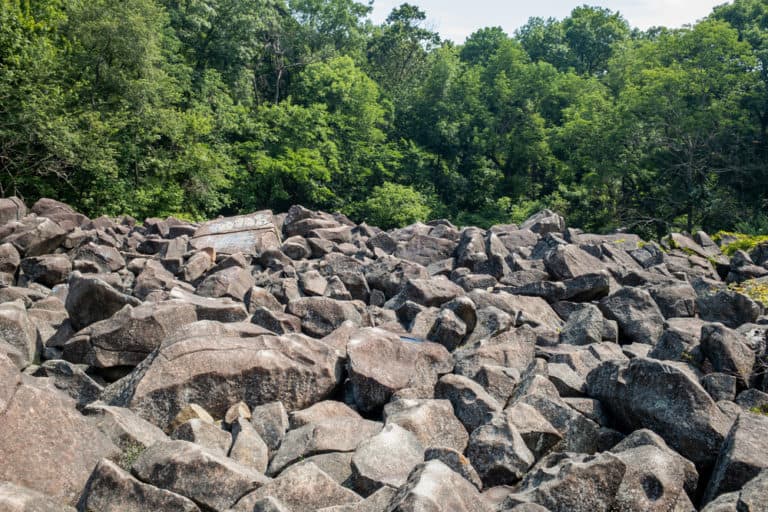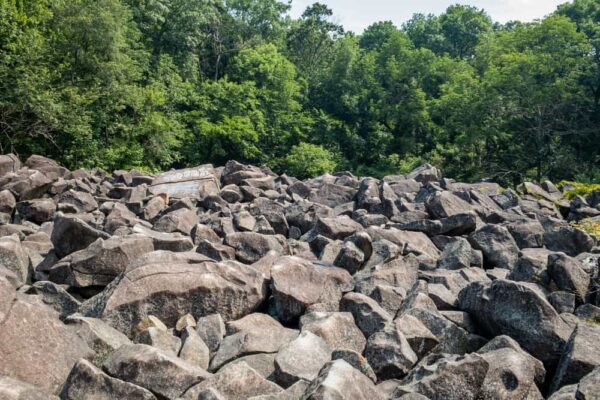 If you are wondering why the rocks ring at the park, no one is quite sure. While significant testing has never been done, it has been shown that rocks removed from the field no longer produce an audible ringing noise. Because of that, it's thought that the sound is caused by a combination of the makeup of the rocks and the resonance of those rocks against the others around them.
Honestly, though, it doesn't really matter much why the rock at Ringing Rock Park near Pottstown ring. They make for a really fun outing and one of the most interesting things you can do in Montgomery County, PA.
How to Get to Ringing Rocks Park Near Pottstown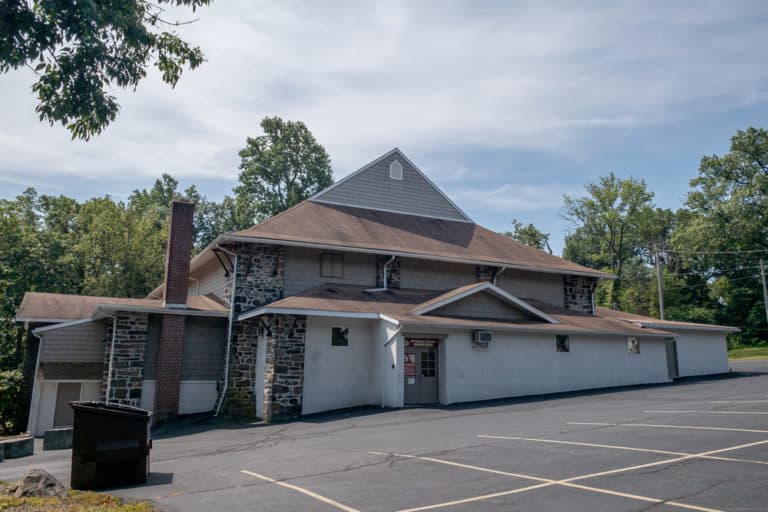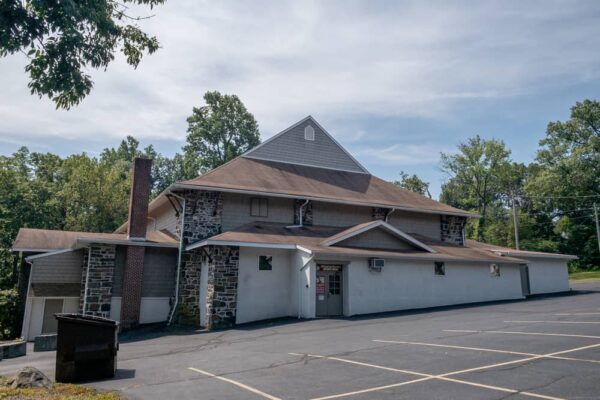 Ringing Rocks Park is located about 3 miles outside of downtown Pottstown, PA. The rock field is a bit hidden behind the fire station and the nearby skating rink and is easy to miss.
To get there, it's probably best to use the address for the Ringing Rocks Skating Rink which shares a parking lot with the rock field. Its address is 1500 Ringing Rocks Park, Pottstown, PA 19464. You can also use the exact coordinates for where to park: 40.270093, -75.606274.
The ringing rocks field is located in the back corner of the skating rink's parking lot. From the lot, you should be able to see a wide bath leading towards a clearing in the woods and a small sign that says "No vehicles beyond this point."
The rock field is only about 100 feet down this flat dirt path from the parking area.
As a reminder, make sure you bring a hammer with you to hit the rocks. Eye protection is also recommended as the rocks sometimes chip a bit when you hit them.
Looking for more spots to visit nearby? Check out the St. Peters Village, Boyertown Museum of Historic Vehicles, Hopewell Furnace, and the best places to go hiking near Philadelphia.