Disclosure: This article may contain affiliate links. We will make a small commission from these links if you order something at no additional cost to you.
While Philly is a city known for its world-changing history, great food, and amazing museums, there are also a ton of great spots to go hiking near Philadelphia.
The destinations on this list range from great hikes within the city to those that are as far as a 90-minute drive from Philly. However, each offers the chance to enjoy the beauty of southeastern Pennsylvania.
So, if you want to go hiking near Philadelphia, check out this list for a few great options.
Wissahickon Gorge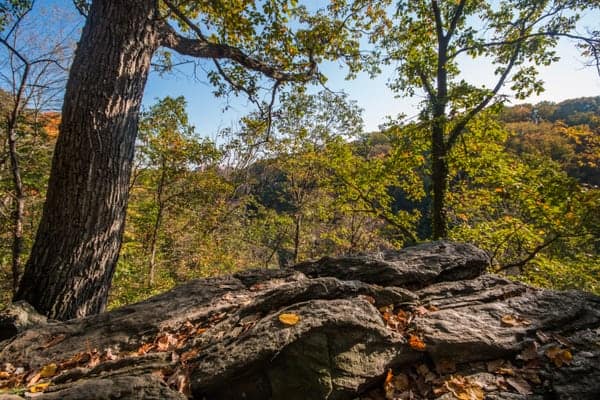 Located in North Philadelphia, Wissahickon Gorge, officially known as Wissahickon Valley Park, might be the best place to go hiking in Philadelphia.
This 1,800-acre park features more than 50 miles of hiking trails, some of which are also open to mountain biking. Scattered throughout the park are many interesting features including hidden statues, vistas, and even the only covered bridge in Philly.
There are a lot of great places to explore in this urban oasis making it the must-visit hiking destination within the city.
Neshaminy State Park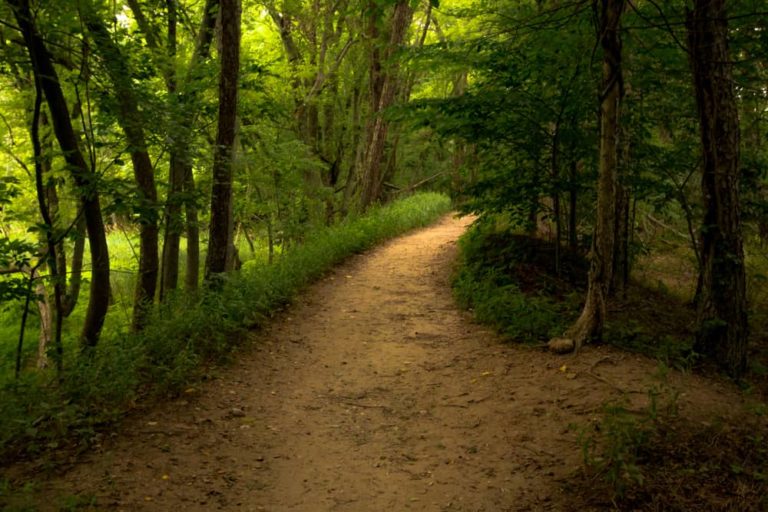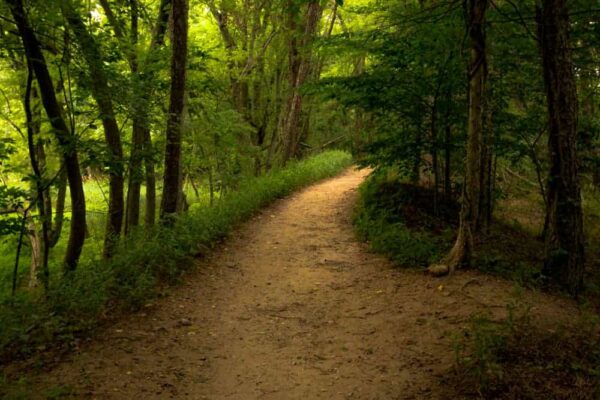 Neshaminy State Park is located just north of Philadelphia in Bucks County. While there are only four miles of hiking trails in the park, there is a great 2.5-mile loop that can be made here.
Along the River Walk Trail, hikers are treated to amazing views of Philadelphia's skyline, a beautiful woodland, and great views of the Delaware River.
Once you're done hiking, you can even cool off in the park's swimming pool.
Marsh Creek State Park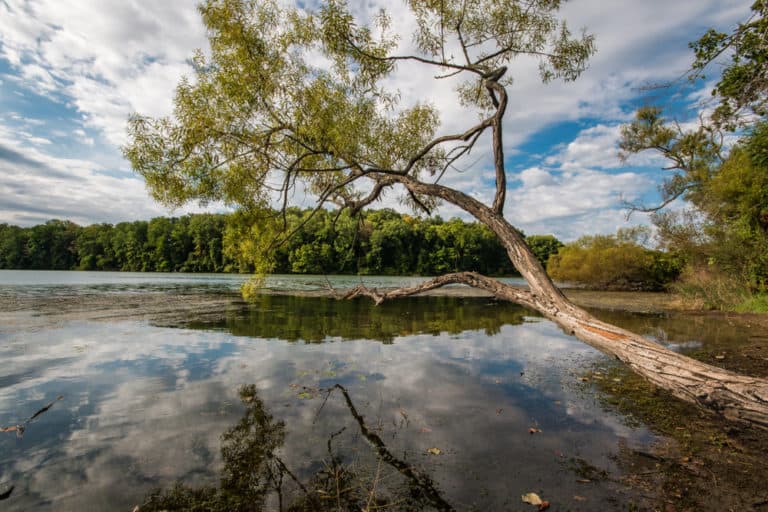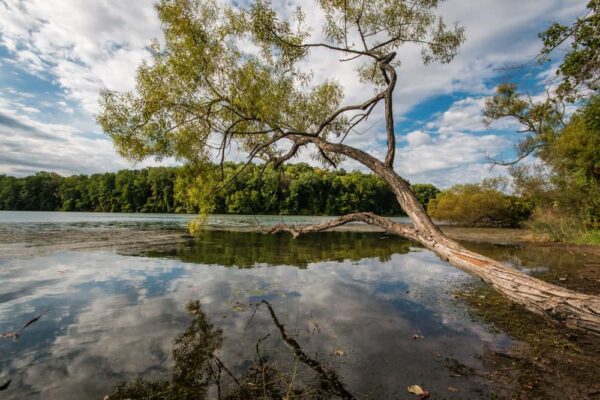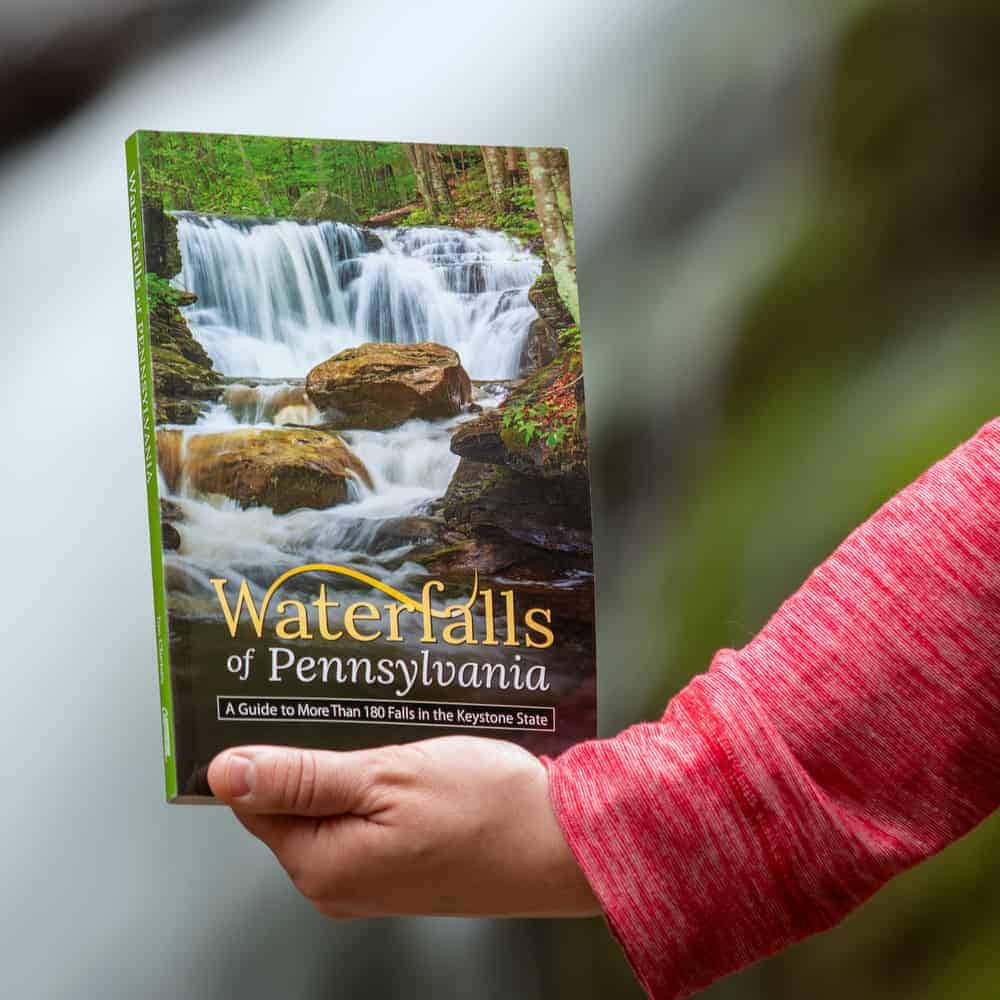 "Waterfalls of Pennsylvania" by Jim Cheney
If you love PA waterfalls, you won't want to miss this waterfall book from Jim Cheney, author of Uncovering PA, featuring more than 180 great waterfalls. Order it now on Bookshop.org or Amazon.
Located west of Philadelphia, Marsh Creek State Park is one of the region's largest parks and makes for one of the best day trips from Philadelphia. Eighteen miles of trails follow the shores of the park's 500-acre lake and the surrounding hillsides.
My favorite hike is along the White Trail from the West Boat Launch. While this trail is also popular with mountain bikers, it's a great trail to hike to enjoy the beauty of this park.
Tyler Arboretum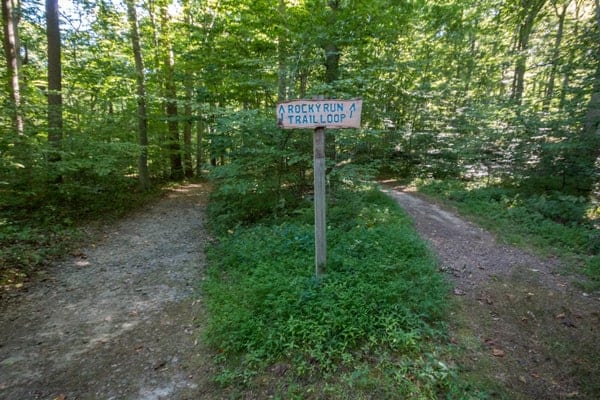 Tyler Arboretum is the only spot on this list that charges admission, but it's still a great spot to go hiking near Philadelphia.
This 650-acre arboretum has been open to the public for many years and features 17-miles of hiking trails that crisscross the woods adjacent to the manicured gardens.
Of course, in addition to going for a hike, no visit would be complete without exploring this beautiful arboretum and enjoying the thousands of plants here.
Ridley Creek State Park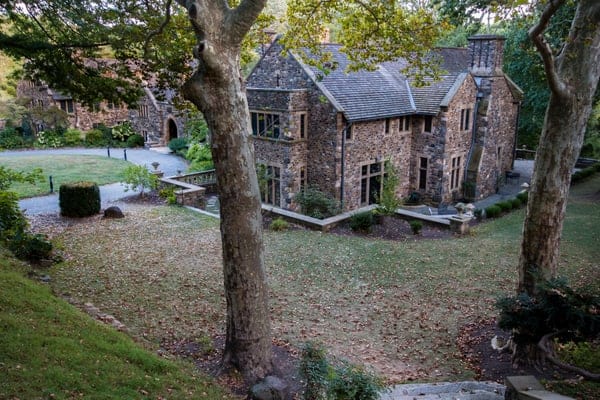 Ridley Creek State Park is adjacent to Tyler Arboretum and is another great spot for those looking for the best hiking trails near Philadelphia. In fact, this park is located only about 15 miles west of Center City, making it an easy trip out of the city.
Ridley Creek State Park features 13 miles of hiking trails that range from paved walkways to dirt paths.
My favorite hike in the park is a combination of the Yellow Trail and the White Trail. This hike allows you to not only enjoy the great beauty of the park but to also see the amazing Hunting Hill Mansion (which now serves as the park office) and the incredibly manicured gardens that surround it.
Ringing Rocks County Park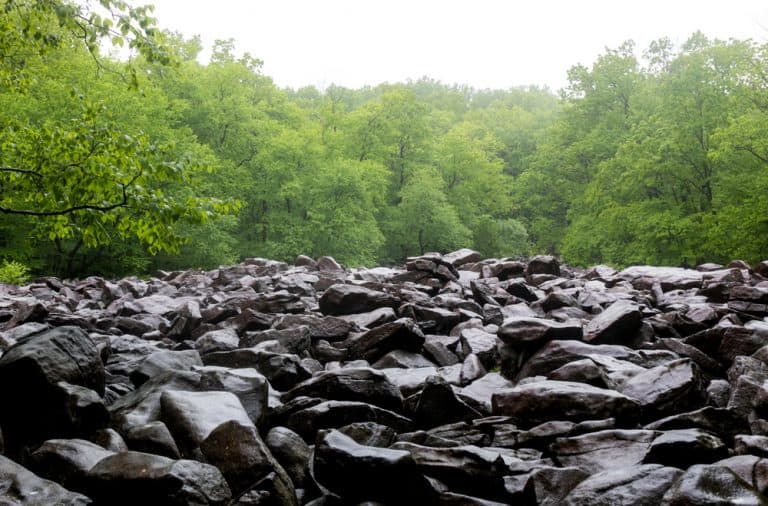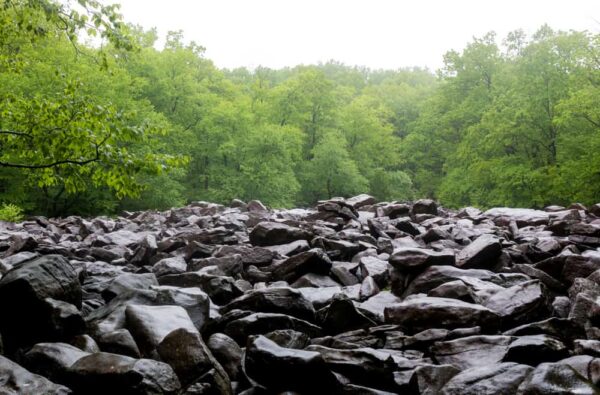 Ringing Rocks County Park is located about 90 minutes north of Philadelphia, but this park is definitely worth the drive.
The highlight of the park is the large boulder field. This field is not only beautiful but is filled with rocks that sound like a bell when struck with a hammer. Hours of fun can be had simply walking around the field and finding different sounds.
In addition to this amazing geological wonder, the park is also home to one of the closest waterfalls to Philadelphia.
You can also explore more ringing rocks at the nearby Stony Garden or at Ringing Rocks Park in Montgomery County.
Nottingham Serpentine Barrens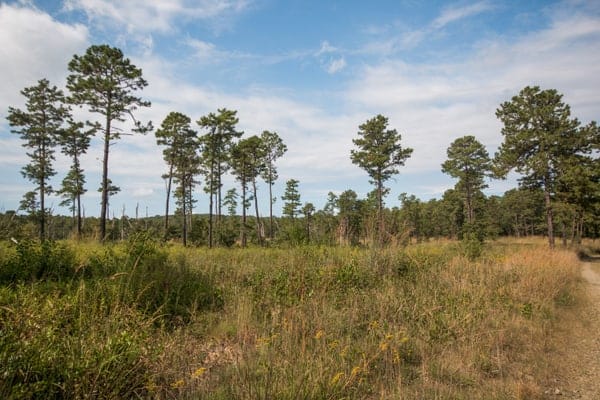 The Nottingham Serpentine Barrens is located southwest of Philadelphia and are home to one of the most unique landscapes in the region.
Located within Nottingham County Park, the area features a desert-like environment that was named a National Natural Landmark in 2008.
Miles of trails pass through this unusual landscape, which is home to many plants that aren't commonly found in this corner of Pennsylvania.
John Heinz National Wildlife Refuge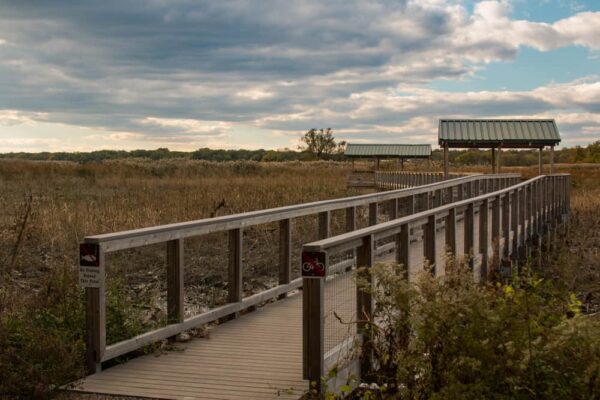 Located on the outskirts of the city near Philadelphia International Airport, the John Heinz National Wildlife Refuge offers great hiking trails for the whole family and is one of the region's premier bird-watching spots.
The country's first urban wildlife refuge, this spot protects the largest remaining tidal marshes within Pennsylvania. This 1,000-acre refuge features 10 miles of hiking trails that allow you to experience this beautiful landscape.
While the trails here aren't difficult, they do allow you to see this beautiful part of the city and give you a chance to see some of the more than 300 species of birds that have been documented here.
Ralph Stover State Park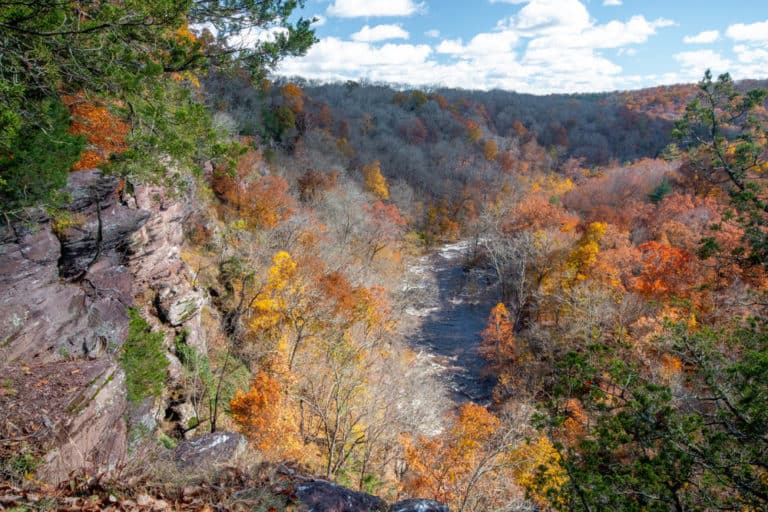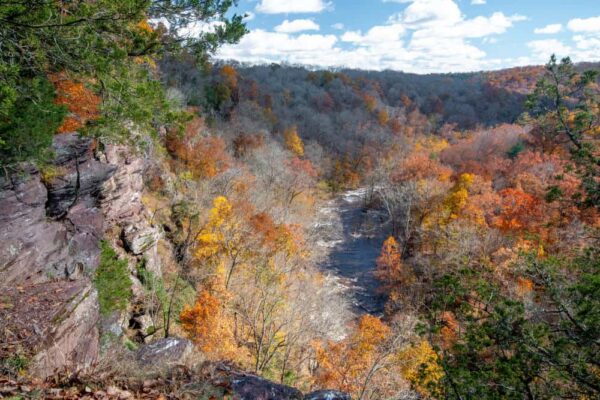 Ralph Stover State Park is located north of the city in Bucks County and offers some great hiking trails near Philly.
Officially, there is only one mile of hiking trails here, but that doesn't include the trails along High Rocks Vista, some of which are in the neighboring Tohickon Valley Park.
However, what the park lacks in mileage, it makes up for with sheer beauty as the views from the viewing spots atop High Rocks are incredibly stunning.
For those that are looking for more excitement, Ralph Stover State Park is also a popular spot for rock climbing as well as white-water kayaking on Tohickon Creek.
Tyler State Park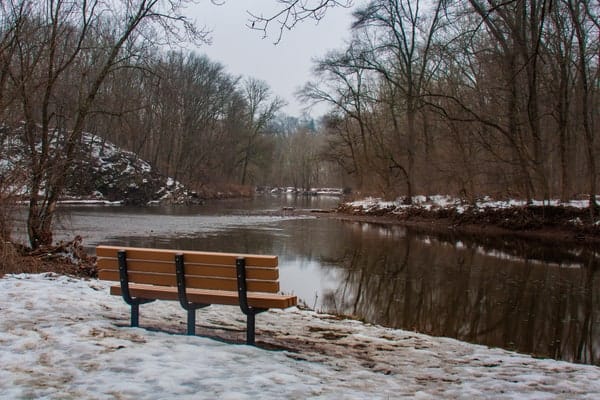 Tyler State Park is home to 25 miles of hiking trails near Philadelphia. However, many of these are paved, which also makes this a great spot for bicyclists.
Probably the most popular trail in the park is the Neshaminy Creek Trail, which follows the shores of the creek for 2.5 miles. There are many loops that can be created with this trail to make a hike that's as long or as short as you'd like it to be.
Another popular spot in the park is Schofield Ford Covered Bridge, one of Bucks County's historic covered bridges.
Schuylkill River Trail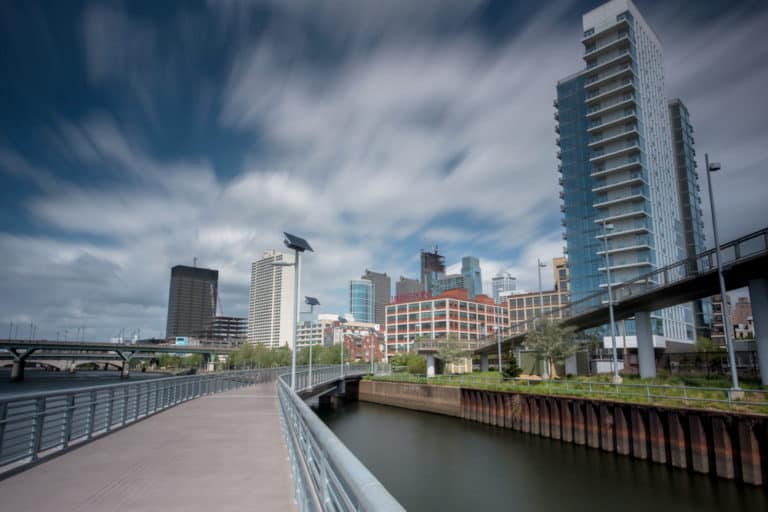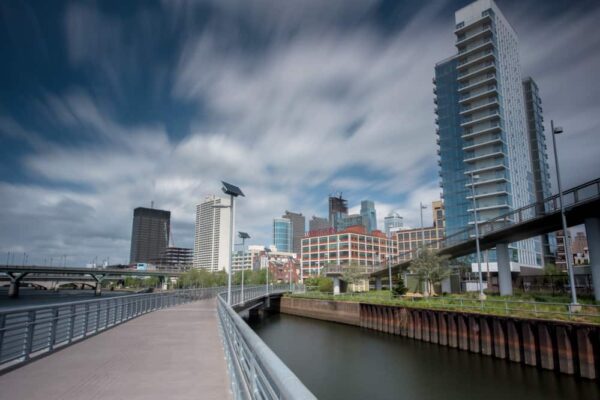 While the Schuylkill River Trail is more of a walking or biking trail than a hiking trail, it's worth mentioning as it provides some of the best views in the entire city.
The trail runs for 30-miles from Parkerford, PA, into the heart of Philadelphia. Along the way, it passes through the beautiful Fairmount Park and along the banks of the Schuylkill River.
Whether you are walking this trail to enjoy nature, for a bit of exercise, or as an alternative to the streets when moving around the city, this trail offers a great way to experience the city's beauty.
Valley Forge National Historical Park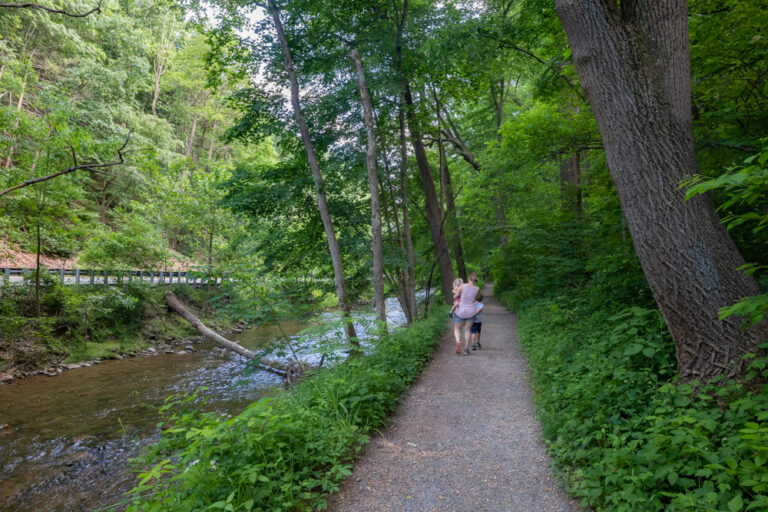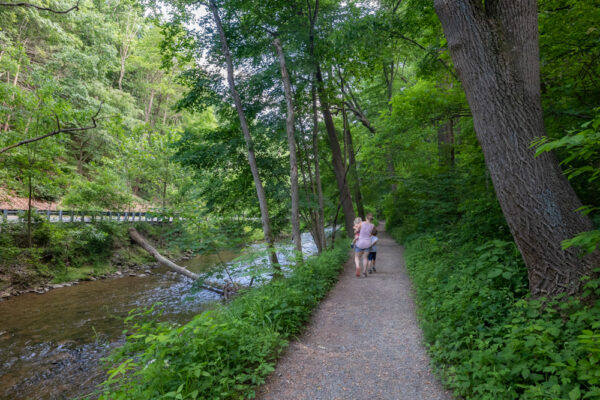 Valley Forge National Historical Park is known for its Revolutionary War history, but it's also home to many miles of great hiking trails.
There are 28 miles of trails within the park that range from paved paths through the more historic sections of the park to wooded hiking trails past ruins.
One great option is the Mount Misery Loop which passes by the ruins of the Colonial Springs Bottling Plant, a historic dam, and a beautiful covered bridge.
If you like your outdoor adventures with a dose of history, this is a great spot for some Philadelphia hiking.
Evansburg State Park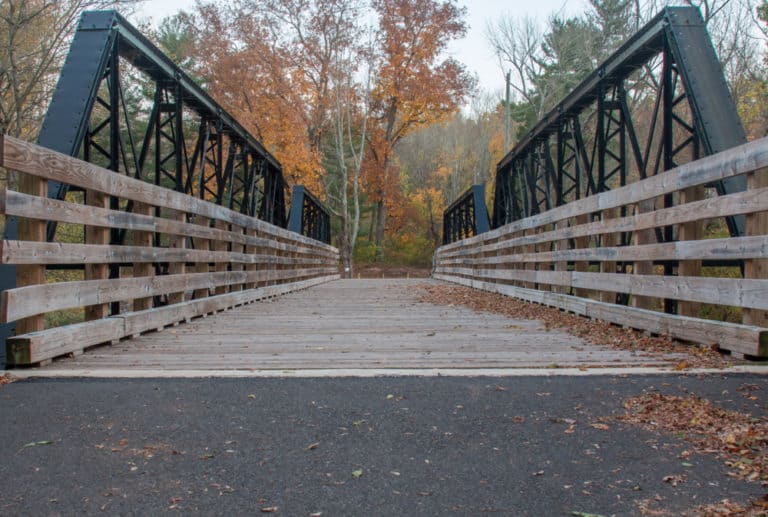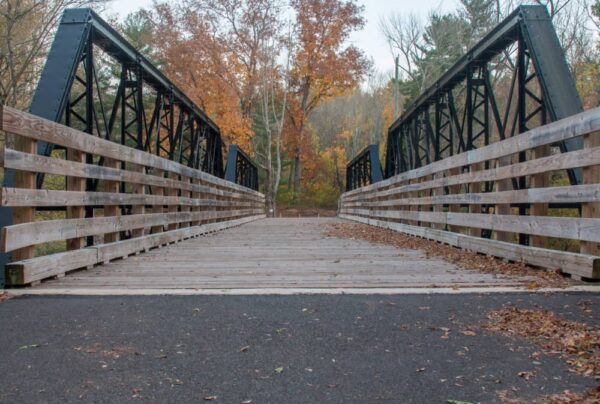 Evansburg State Park features six miles of wooded hiking trails along the banks of Skippack Creek.
These trails follow the rolling hillsides of the park and offer a moderate challenge for those looking for a bit of elevation gain to go along with the area's natural beauty.
Several bridges cross the creek, giving you many great options for a loop hike.
Bartram's Garden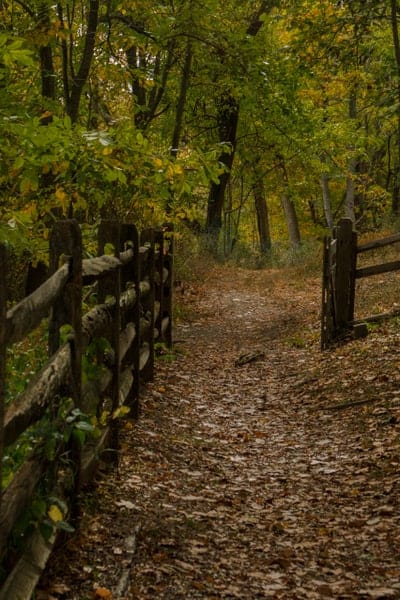 Bartram's Garden is located in Philadelphia along the western banks of the Schuylkill River and is the oldest botanical garden in North America (dating back to 1728).
In addition to checking out the beautiful gardens and the many varieties of plants, this spot is also home to some great hiking trails.
The trails here are short, but they run through the gardens, along the shores of the river, and past several historical artifacts.
French Creek State Park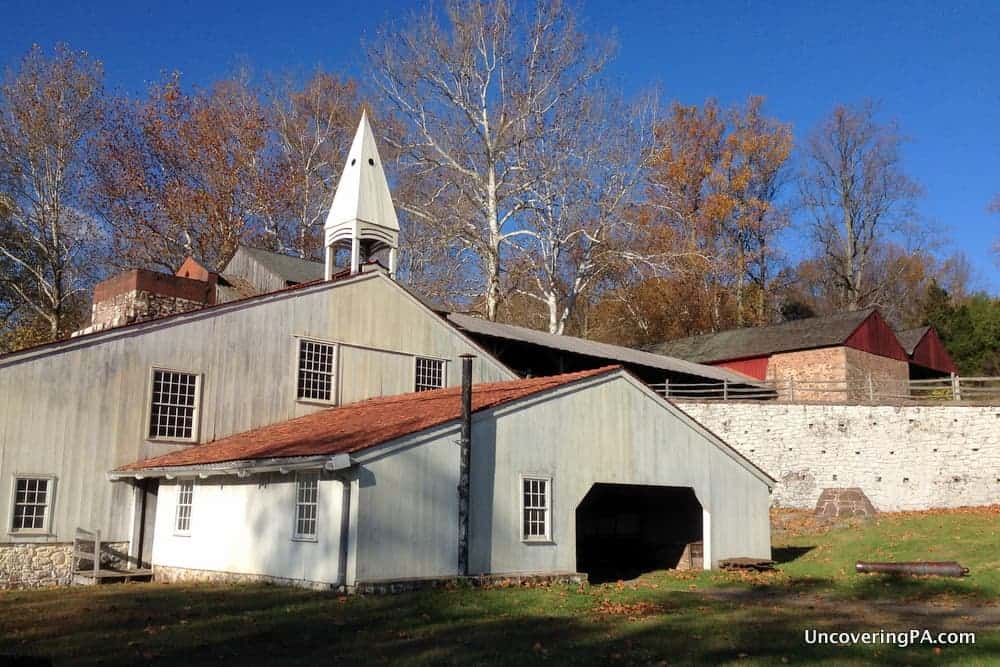 French Creek State Park is located west of Philadelphia and is home to 35 miles of hiking trails.
With so many miles of trails, there's a bit of something for every outdoor lover to do here, and many of the trails are rated "more difficult" meaning they'll provide a bit of a challenge for some.
The popular 5.5-mile Lenape Trail runs through the grounds of Hopewell Furnace National Historic Site, which adds a bit of historic interest to the trail.
You can also head over to nearby St. Peters Village for even more great hiking.
Do you have a favorite place to go hiking near Philadelphia, PA, that we didn't include? Let us know in the comments below.
Looking for more great places to visit? Check out our favorite breweries in Philadelphia and the best free things to do in Philly. If you are looking to explore further, check out our favorite weekend getaways in PA.