Disclosure: This article may contain affiliate links. We will make a small commission from these links if you order something at no additional cost to you.
Today, August 5th, 2015, marks the second anniversary of the founding of UncoveringPA.com. Since our first post two years ago, UncoveringPA has featured articles about nearly 60 of Pennsylvania's 67 counties and published more than 250 articles about things to do in Pennsylvania.
With this slightly embarrassing video, I launched UncoveringPA on August 5, 2013. While not everything in that video is still a part of the site, the overall sentiment for what I'm trying to do with it is still true. Hopefully, over the last two years, you've found some great places to visit that you'd never heard of before.
Since launching, UncoveringPA has reached more than 600,000 people interested in Pennsylvania travel and more than 1 million pages have been viewed on the site. We have also grown to a community of more than 20,000 on UncoveringPA's social media channels, and the site's newsletter reaches nearly 3,000 inboxes every week!
However, I'm still trying to improve the site and make it even more useful. I'm soon going to be launching a minor redesign, which will feature a directory of travel-related businesses all over the state (Click here if you'd like more information about having your business included).
I'm also currently running a reader survey. If you can take 5-10 minutes to answer the questions about how you use the site, I'd really appreciate it.
Since August 1, 2014, UncoveringPA has published 154 articles, all about fascinating places to visit in Pennsylvania. However, some have really stood out as being extra popular for a variety of reasons.
To celebrate the site's anniversary, I thought I'd celebrate by counting down the 10 most read articles published between August 1, 2014 and July 31, 2015. The articles below are presented in reverse order, with UncoveringPA's most popular article at the bottom of this page.  (See the top 10 articles from our first year!)
Here are UncoveringPA's 10 most read posts of this past year: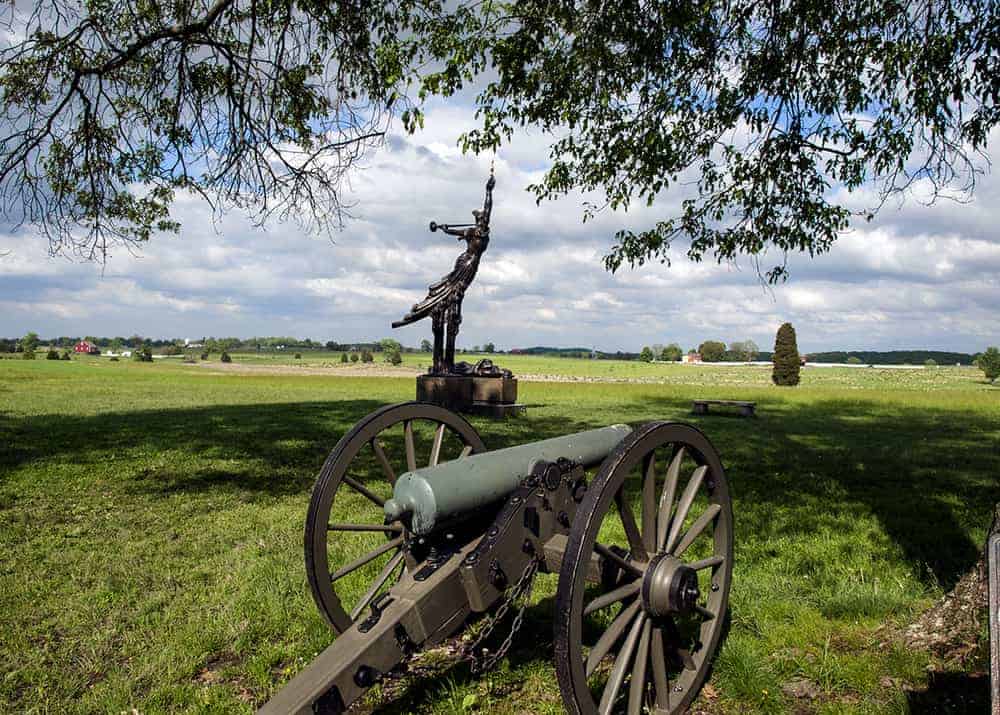 The only article on this list not written by me comes in at number 10 on this list. Susan Bonser from Adams County Journal took some time this spring to share some of her favorite free things to do in Adams County. From the Gettysburg Battlefield to the county's beautiful parks, there's something for everyone on this list.
Click here to read the full article.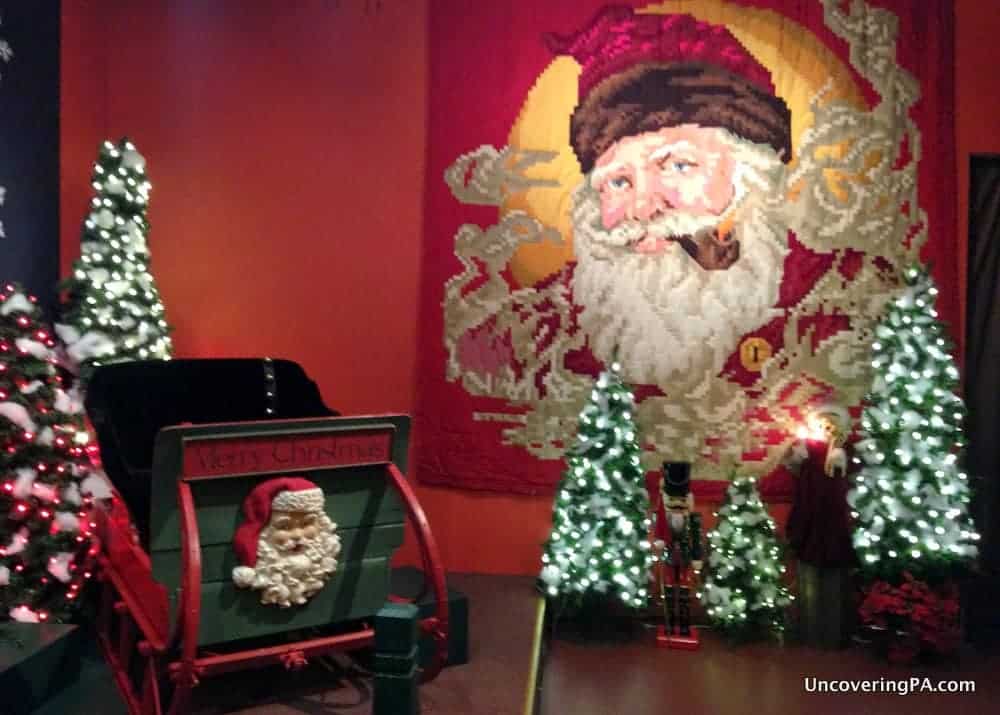 This past Christmas, I put together a list of some of the best Christmastime events all around Pennsylvania. While Christmas might still be a few months away, all of the events and places listed can be visited every year. And, while the dates may yet change for 2015, it's never too early to start thinking about where you want to go this upcoming holiday season.
Click here to read the full article.
#8 – 10 Great Reasons to Visit Pennsylvania in 2015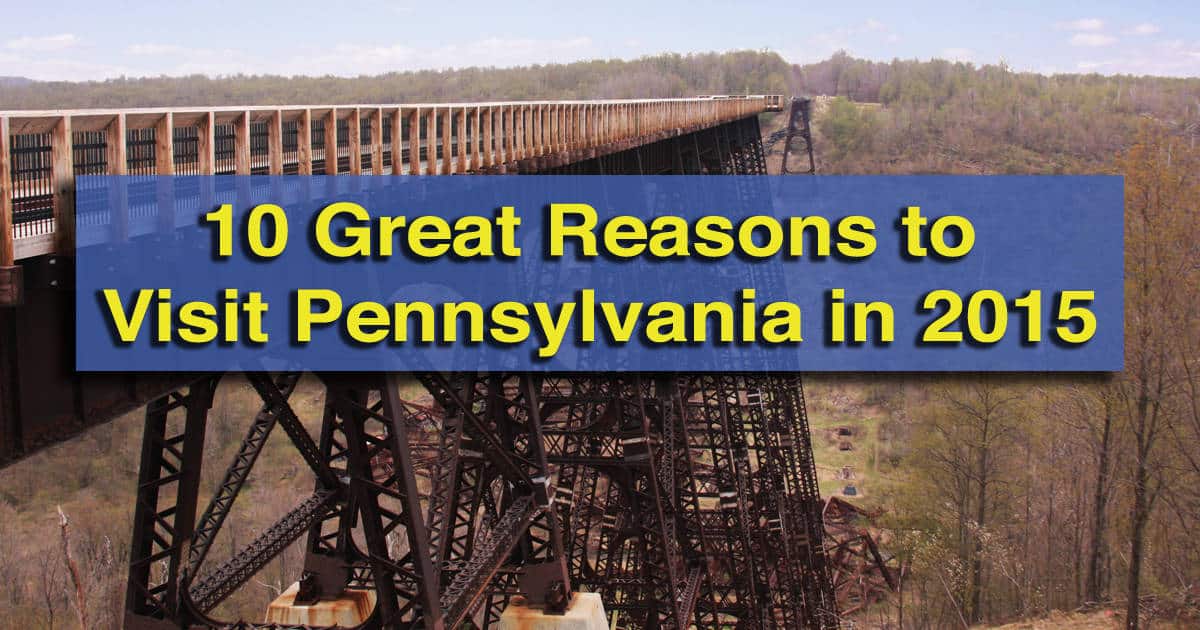 I've been doing articles about great events every month this year, but this article recaps 10 of the best reasons to visit Pennsylvania in 2015. While many of the events have passed already, there are still some great things to do that are happening later in 2015.
Click here to read the full article.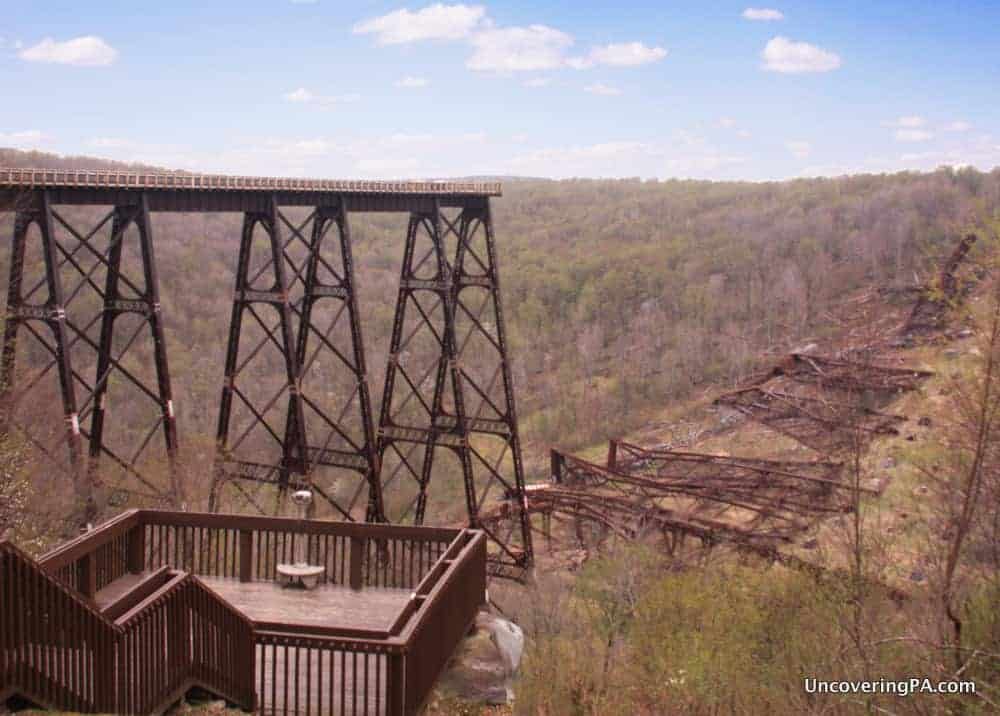 When it was completed in 1882, Kinzua Bridge was the longest and tallest bridge in the world. However, after carrying trains for over 100 years, it was destroyed during a storm in 2003. Today, the bridge stands as a reminder of the destructive power of nature, and offers a great overlook over the surrounding valley.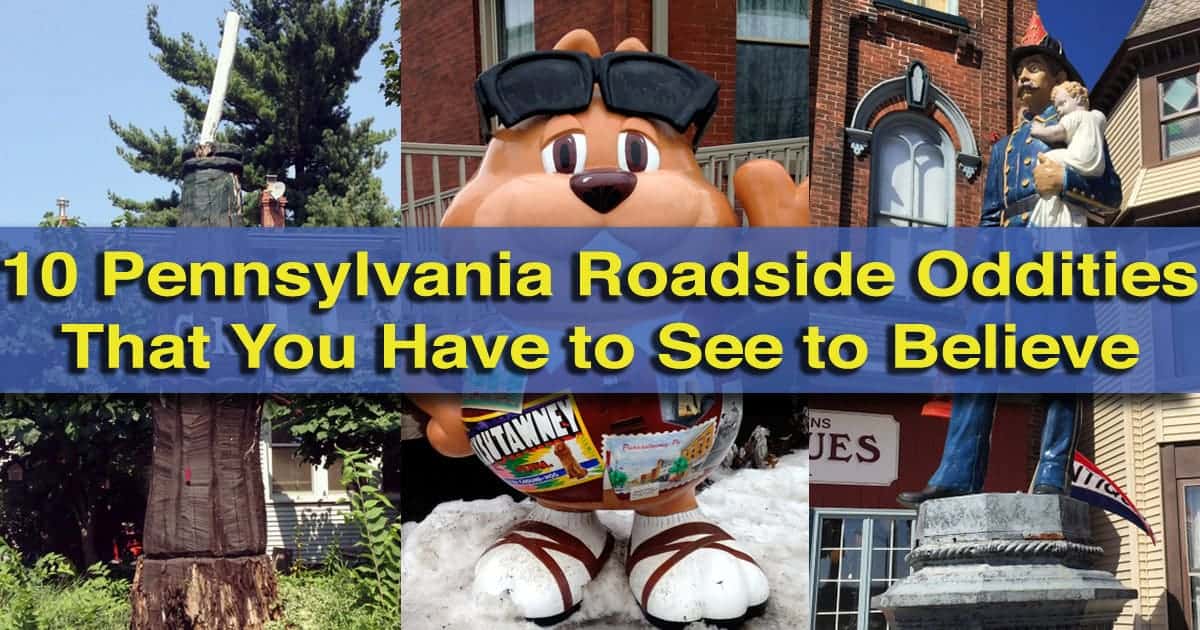 I've seen a lot of weird things during my travels around Pennsylvania. So I recently put together 10 of the strangest in an article. There are some weird things in here, and I have a lot more that I didn't include (so look for a follow-up article sometime soon).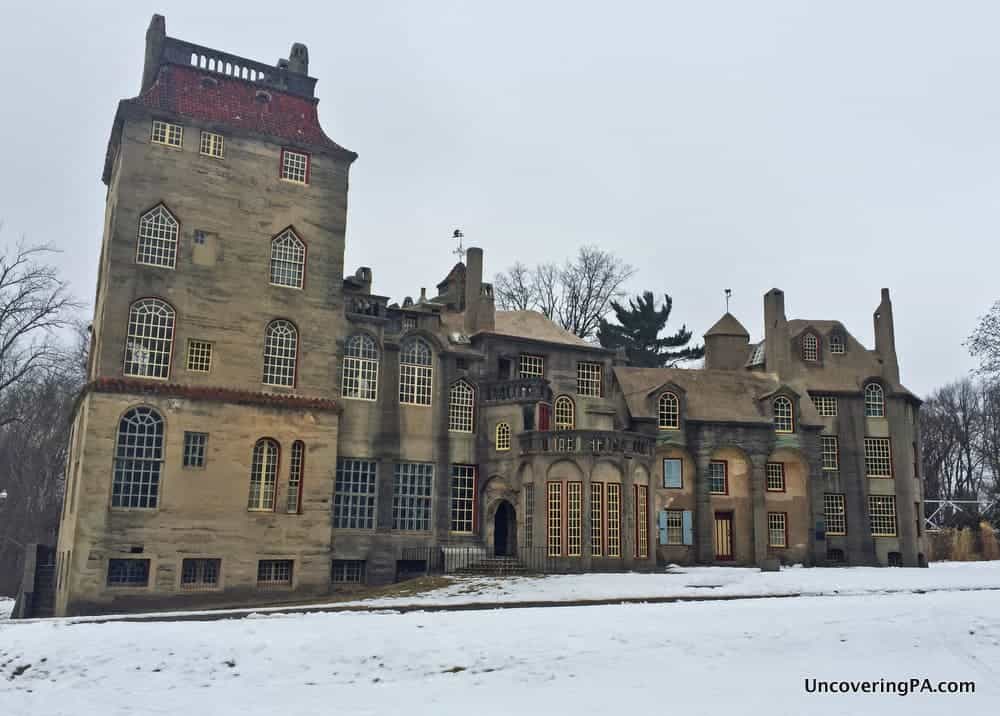 I've come across many different buildings in Pennsylvania, but one of the best is definitely Fonthill Castle. Built as the home for Henry Chapman Mercer, Fonthill is actually one of three unusual buildings Mercer built around Doylestown, PA.
Inside the home, you'll feel like you've been transported back to Europe, and it's fascinating to see how Mercer decorated his home with his famous Moravian Tiles.
Click here to read more about this amazing place.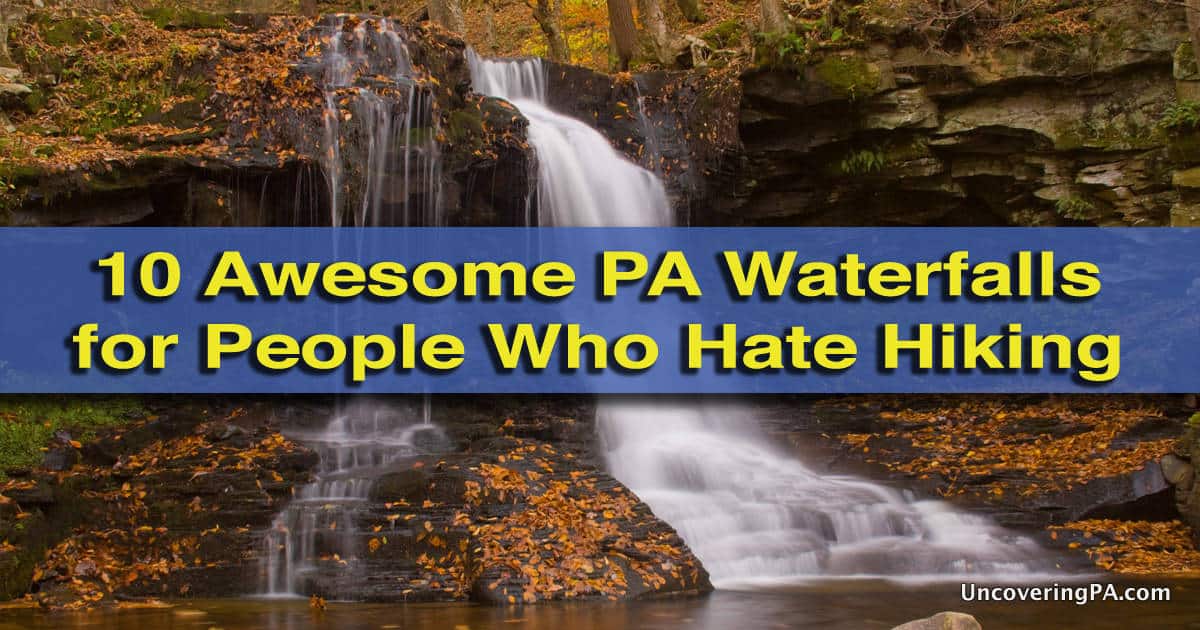 If you don't like hiking or can't hike, you might think that you can't visit some of Pennsylvania's best waterfalls. Fortunately, though, some of the best waterfalls in the state can be visited without any hiking required. While there are certainly more than 10 that could have been included, these are 10 of my favorites.
Click here to see the full list.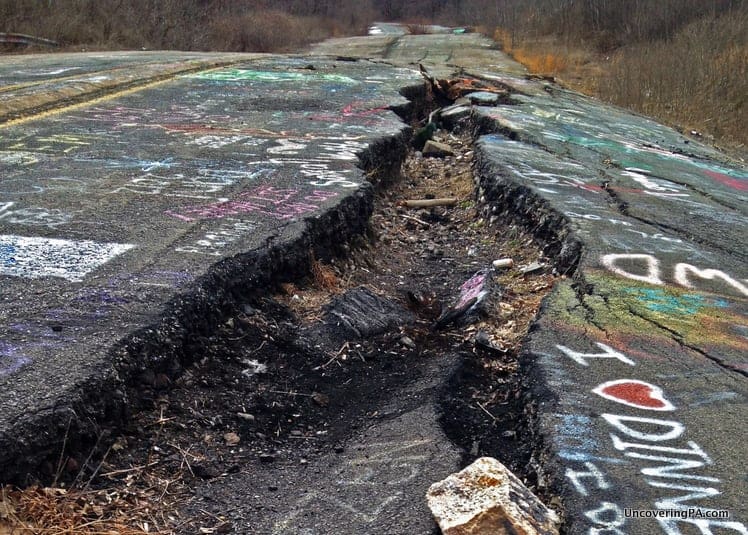 Centralia is one of those places that many have heard of, but few know what there is left to see and do. So, after visiting the area for the first time, I put together this guide to visiting Centralia, PA. True, there may not be much left to see here, but if you want to explore this fascinating area, there are still interesting things to see.
Click the link to read all about it.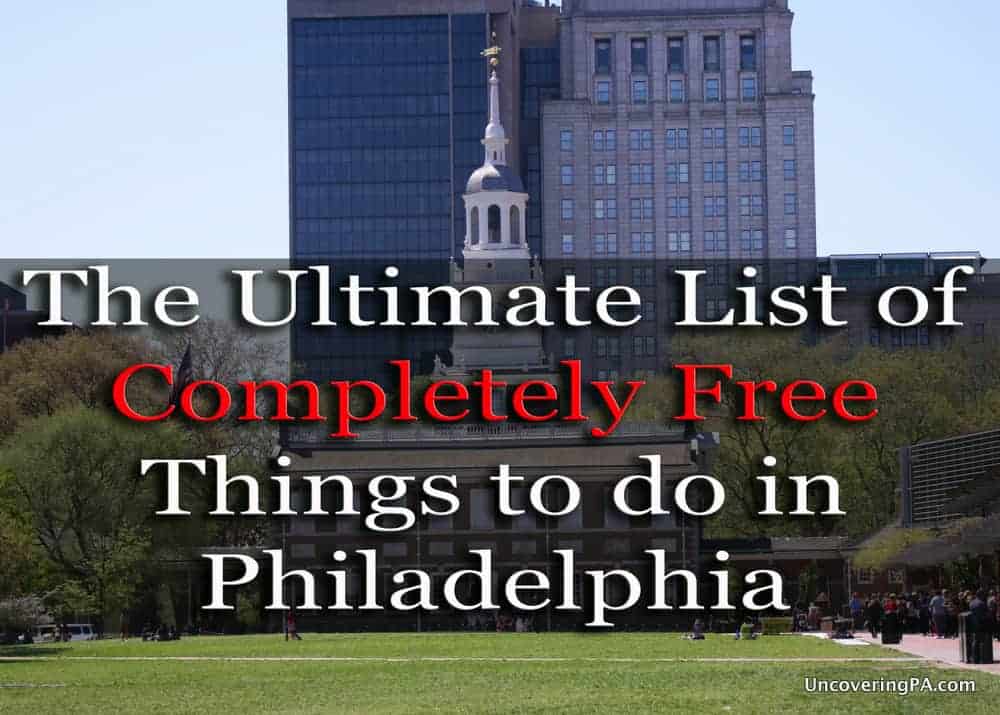 Back in the fall, I was looking for free things to do in Philadelphia, and really struggled to find anything good. The lists were all either short or were full of things that weren't actually free. So, I decided to solve that problem.
I put together the internet's most complete list of totally free things to do in Philly. There are over 60 great things to do on this list, so it's definitely worth checking out.
Click below to see the full list.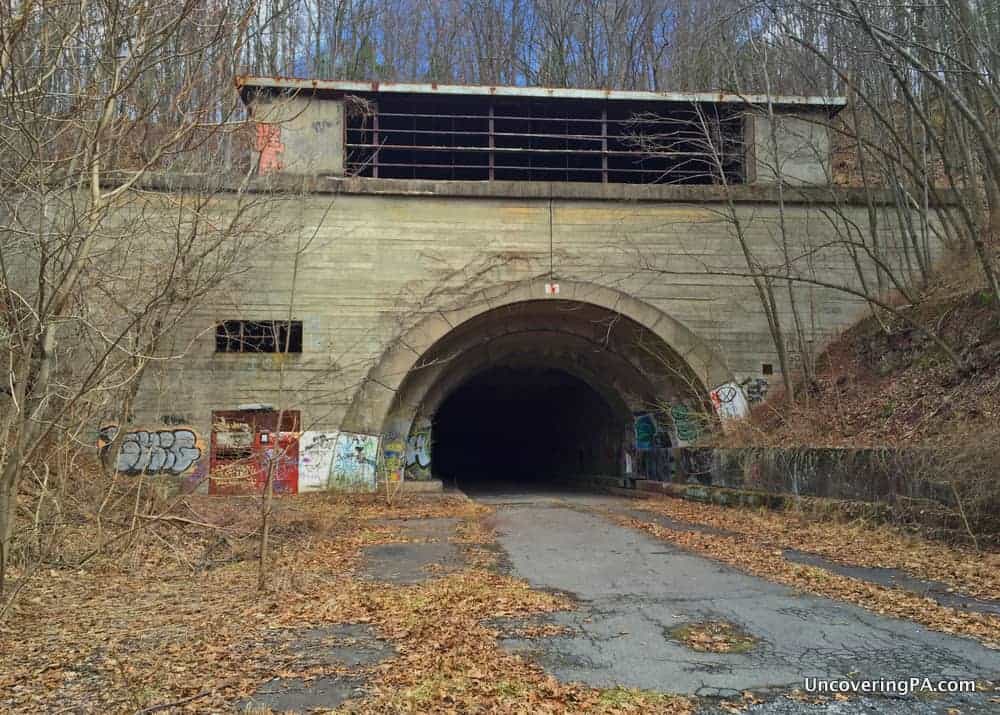 When I was writing this article, I had a feeling that it was going to do well on the site, but I had no idea how well it would end up doing. This article was easily the most read article on UncoveringPA and was so popular that it crashed my site for 24 hours.
These tunnels are very, very cool, and if you haven't had a chance to check them out, you definitely need to visit as soon as you can. Trust me.